1stPayPOS is a point of sale (POS) solution that is quite new in the saturated, competitive market of point of sale systems. The system has only been around for a few years. It was created by a payment processing company, First American Payment Systems.
First American Payment Systems provides payment processing solutions to small- and mid-sized businesses in over 40 countries across the globe. The company serves close to 200,000 businesses with their payment processing solutions.
It had the infrastructure and experience in place to become a viable player in the POS space, so it launched its POS system a few years ago.
It quickly evolved into the system they offer today, the 1stPayPOS Pro all-in-one business management system. The original system is no longer available. This is a cloud-based software solution that uses a tablet as its central operating screen and processor.
Below, we'll cover the basics of this new player on the scene, including the types of business it serves, the system's features, hardware components, and pricing. Let's jump in.
1stPayPOS PRO Review: Who the System Serves

1stPayPOS Pro is designed to support a wide range of businesses, from the foodservice and retail stores to service providers.
Its system is fairly basic in the sense that it does not offer a ton of POS features. But it seems to be building a reputation for quality in its products and customer service. It is a point of sale system to keep an eye out for over the next few years.
We expect to see it make a harder push to make a name for itself in the POS market. At the moment there is little information to be found about the system and we're among the very first sites to review it.
From the information we did find on its website, we can say that it is still in progress with additional features coming soon. At the moment it is built to service the following types of businesses' POS needs:
Retail stores of all kinds
Full-service restaurants
Spas and salons
Bars and nightclubs
Coffee shops
Businesses in the hospitality industry
Automotive repair shops
Childcare providers
Medical practices
1st Pay POS Pro Features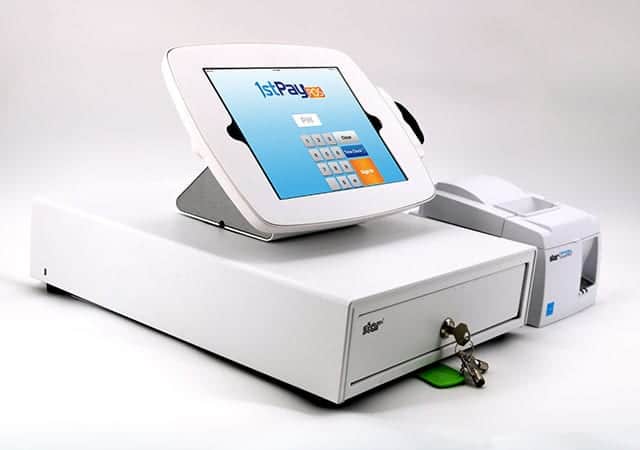 As mentioned above, the 1syPayPOS Pro system is still evolving. Navigating to its website you'll notice that it lists certain features as "coming soon."
It's hard to know how many features the company has on its product roadmap. The information on the website is somewhat sparse and there isn't much additional information about the system on other sites. It's not covered by any of the popular user review software sites such as Capterra, G2 Crowd, or GetApp. However, we expect that to change as the system evolves and raises its brand awareness.
Today, it includes the basic point of sale software features you would expect from any POS provider. It's not clear from the company's website whether they sell three different versions of their system, or whether they sell one version with all the features below.
However, the website lists three business categories and the features that 1stPayPOS Pro delivers for each. So, we'll break down the features into those three categories, which are Retail Businesses, Restaurants & Bars, and Service Providers.
Features for all Business Types
There are a few features that we assume apply to all three categories listed above. So, we'll start with those.
Inventory Tracking and Management

Almost all business types must keep some kind of inventory in stock to function properly. 1stPayPOS Pro delivers automated inventory tracking and management so users can keep tabs on what they have in stock and what's running low.
Payment Processing
This one is a given considering the system's parent company. Regardless of which type of business you operate, you'll have the ability to process customer payments.
Employee Management Features
1stPayPOS Pro will let all users track employees' hours, scheduled shifts, payment to employees, etc.
Reporting and Analysis
From what we can tell, this is a feature that is available to all customers regardless of industry.
Restaurant POS Features
Here are the features and functionality designed specifically for restaurants.
Collaboration Between Front of House Staff and the Kitchen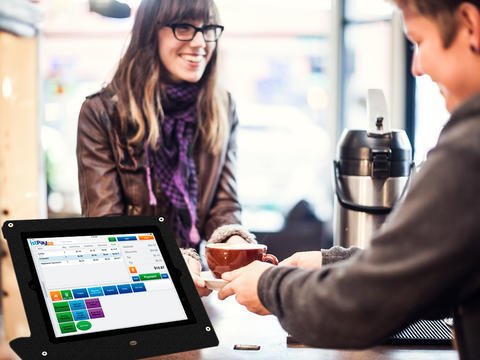 Servers, hostesses, and other staff that work in the dining room of a restaurant can easily communicate with kitchen staff via the system. For example, sending and receiving orders.
Check and Payment Splitting
When customers check out, the system lets users split checks so customers can pay separately. It doesn't force everyone in a party to pool their money and pay as one.
Order History Tracking
Orders can be tracked historically so that managers can see which items are selling the most and which are not as popular.
Multiple Tax Rates by Item
The taxes states levy on food differs from those levied on alcohol. 1stPayPOS Pro can automatically calculate those when producing checks.
Retail Business POS Features
Here are the few features that appear to be offered to retail businesses.
Multistore Functionality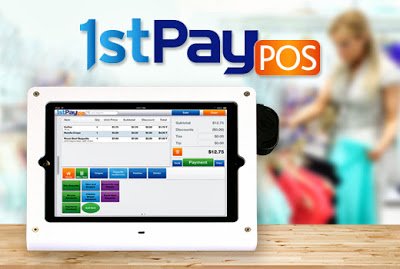 If you run a retail business with multiple locations, you can manage data and other functions for all locations from a central POS system.
Cross-store Inventory Lookup
If you run multiple stores, your inventory counts will differ across locations. You can keep track of what is stoked in each location with 1stPayPOS Pro.
Save, Hold & Recall Transactions
If a customer intends to purchase something but for some reason can't at that moment, the system lets you save, hold, or recall the transaction for a later date.
Service Provider POS Features
Here are the POS features designed for service provider businesses.
Email Receipts to Customers

We assume you can do this regardless of which type of business you own or run. You can offer customers the option of receiving a physical, printed receipt or an emailed one.
Marketing Features
These features let service providers run marketing campaigns right from their POS system.
Gift Cards
If a customer wants to purchase a gift card for a friend, 1stPayPOS Pro offers them an easy way to do so.
Customer Trend Tracking
The system can track the past purchase history of any customer and spot trends in buying habits.
POS Hardware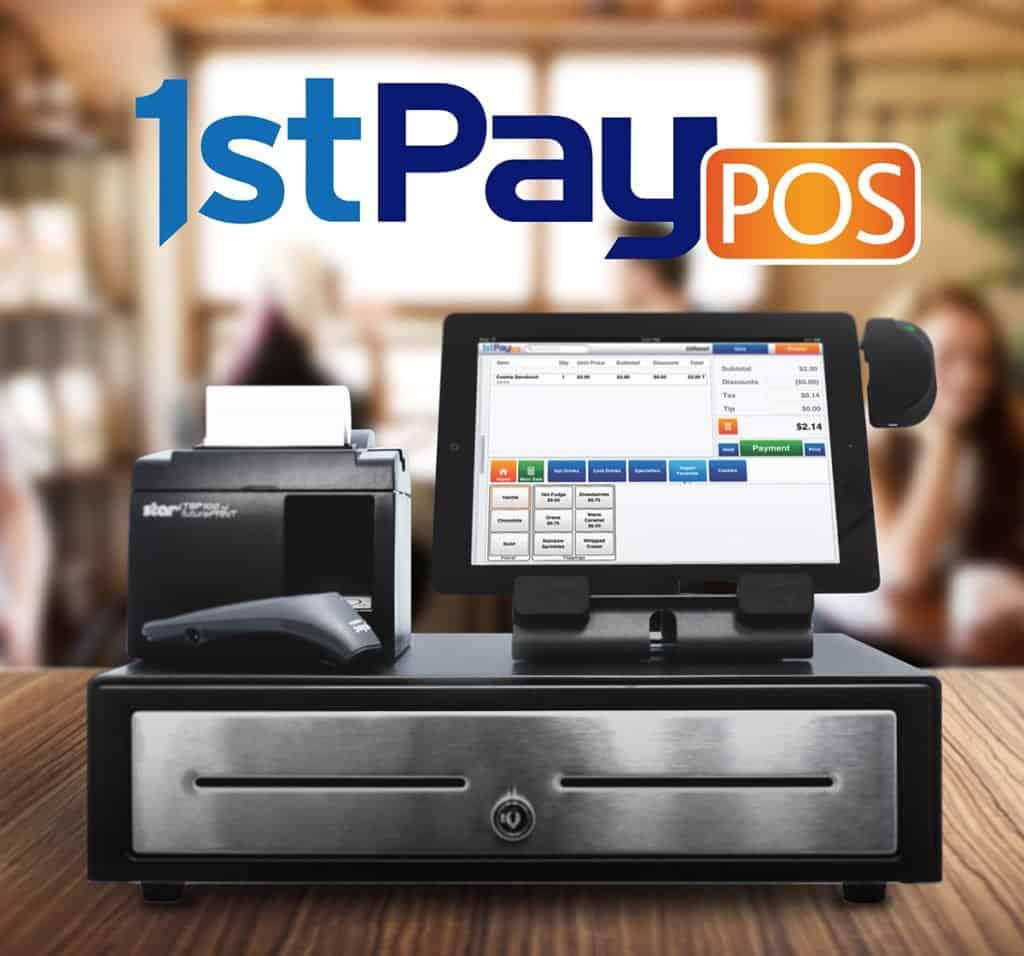 1stPayPOS Pro offers the hardware components below to accompany its POS software. As an "all-in-one" system, we assume these components are included when you subscribe to 1stPayPOS Pro.
A 15″ tablet
Thermal printer
Barcode scanner
Card reader
Pricing
We included this section for a reason—there is no pricing information to be found anywhere on the 1stPayPOS Pro website. You must contact the company and explain your needs to receive a price quote.
We tried but did not accomplish anything. We wanted you to be aware of this going into your evaluation of the system. It's not clear whether the company offers different tiers, plans, etc., or how much they cost
Our Final Verdict
1stPayPOS Pro seems like a product with potential but there is simply too little information available to call it a solid or reliable system.
One thing we can determine is that the company website needs more information. We couldn't get pricing information when we called because the site only offers a customer support number. You will need to call support and request a sales callback, which we did but at the tie of writing have not received any callback.
With such limited information readily available, we would only recommend this system to someone who has been in touch with the company, receives a demo, and has the chance to get all their questions answered.
We tried but were not able to. Therefore, we give 1stPayPOS Pro a rating of 1.5 or 2 stars out of five simply due to the lack of effort on the company's part to provide adequate information to potential buyers.
However, in the near future, we expect (actually, we hope) to see more information emerge about the system. At that point, we'll update this review with new information.