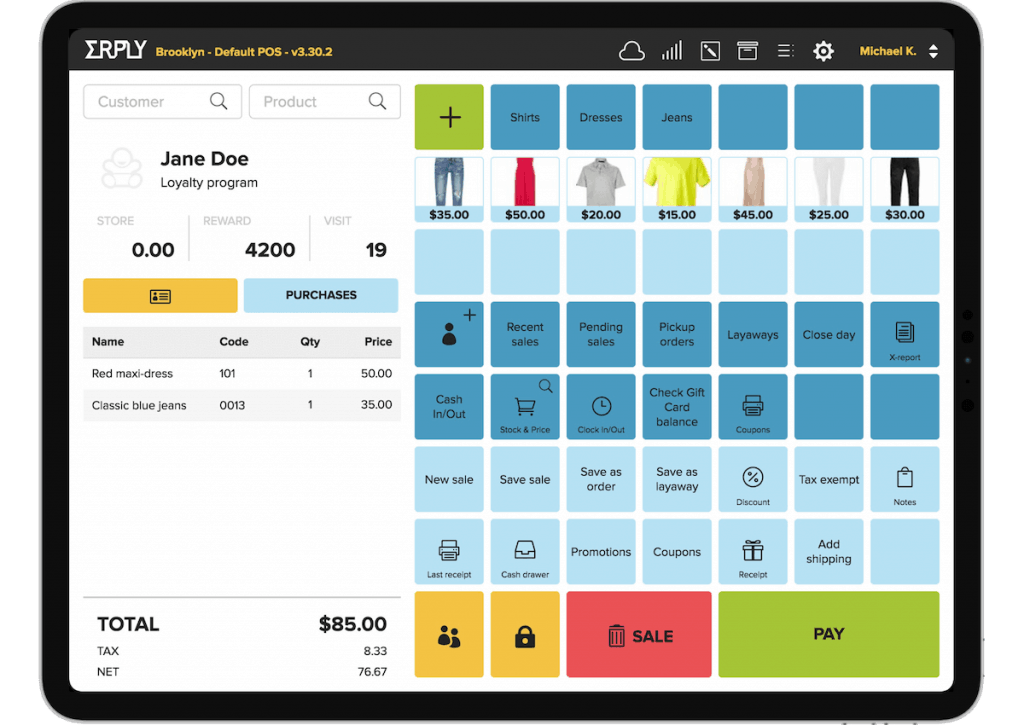 Even if you are up-to-date on the point of sale (POS) system market, it's possible that you have not heard of Erply POS. It does not receive the recognition it deserves because it's a super solid system at a reasonable price.
In this Erply POS review, we'll touch on a variety of topics that will help you understand why we consider it to be one of the better POS systems available.
Erply POS is a suite of systems developed for a number of industries. Customer satisfaction is consistently high. The system has so many features that we'd need a 20-page article to fully explain them all. But below we will touch on some important ones.
The system serves the entire spectrum of business types and sizes. It's widely considered the most versatile and diverse POS system provider in the market.
This is due to the broad range of customers the company serves, extensive system attributes, and substantial customization options. We'll cover all that below.
Erply's Broad Customer Spectrum
From small retail stores and cafes to global enterprises like Porsche, BMW, Elizabeth Arden, and Sony, Erply fits the bill. The company develops systems suitable for the smallest local vape shop to Fortune 500 giants like Disney (Source).
To put that into perspective, here is a list of the industries they serve and the POS systems they develop for them:
Enterprise Retail POS

Retail Franchise POS
Retail POS
Apparel POS
Wholesale POS
Coffee Shop POS
Cosmetics POS
Food & Grocery POS
Garden Center POS
Pet Supplies POS
Toy Store POS
Vape Store POS
How does Erply manage to serve such a broad spectrum of customers? And how does it deliver world-class features at affordable prices? The answer lies in the history of Erply.
The company has a unique and interesting history, which we'll touch in a moment. But first, we'll provide our overall assessment of Erply POS to give you an idea of how the system stacks up to the competition.
Erply POS Review: Our Overall Assessment

We dug deep to find all the information available about Erply POS and what we found was impressive. We base our ratings on multiple variables, including ease of use, feature set, value for price, and customer satisfaction, among others.
Combining our assessment of these variables into one composite rating, we give Erply 4.6 stars out of 5.
Overall Rating: 4.6 / 5
Erply Pros and Cons
The majority of customers are pleased with Erply and its functionality. Every product has detractors, that's natural. However, we found more pros than cons when evaluating Erply.
Pros
Highly customizable and configurable
Works with virtually any device or operating system
Has a very user-friendly mobile interface
Can accommodate the needs of massive enterprise businesses as well as small local stores
Price is quite reasonable for the vast feature set included
Compatible with virtually all POS hardware components
Cons
The vast feature set and number of capabilities make the system a little too complex for some non-tech savvy users
Mediocre customer support
System complexity (which some would consider a pro) makes training new users a slower process
Erply POS Review: An Interesting Company History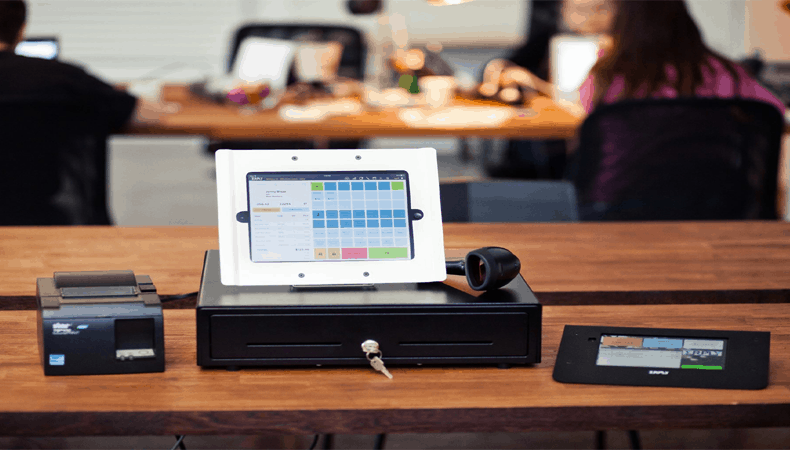 In 2016, Mauritius, a small island nation off the southeast coast of Africa, invited startups and other businesses to set up shop on the island. The draw was that Mauritius would serve as a tax haven for small and growing businesses.
Erply was among the first companies to respond to that invitation and one of the first to move their base of operations to Mauritius. However, tax reductions were not the only reason Erply decided to head to the southern hemisphere. Erply's founders have an altruistic mindset.
Erply co-founder, Sander Sebastian Agur, had this to say prior to leaving for Mauritius: "Provided we manage to make Mauritius a success story, it might [impact] other less developed African nations and, thereby, Erply will make a small contribution in regional development." Heading to Africa was clearly a smart decision in retrospect.
Regardless of whether or not you're concerned with socially equitable business practices, Erply delivers a wealth of useful features. We'll now turn our attention to those.
Erply POS Review: Strongest Features & Selling Points
Multiple factors contribute to Erply POS's attractiveness to businesses of all sizes. Its features are undeniably strong.
But other variables come into play when business owners are evaluating the system to meet their POS needs. Let's dig into those as well as the system's strongest features and functionality.
The "OS-Agnostic" POS Solution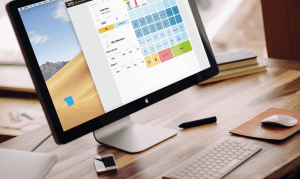 Many, if not most POS systems are built to work with a specific operating system (OS). For example, some systems—such as Square POS—are available as mobile apps only.
This is not a bad thing because mobile systems are increasing in popularity and deliver certain benefits you can't find in installed POS software systems. Other systems only work with Windows as installed solutions.
One area where Erply distinguishes itself from the competition is that it calls its system "OS-agnostic." In other words, users can use Erply as a mobile app for Android, Apple, and even Windows mobile devices.
The system also can be installed and accessed as a desktop app on both Windows and Apple computers. Plus, it can be accessed via any web browser as a software-as-a-service (SaaS) solution. It is even compatible with the Linux open source operating system—it's the first POS system we've seen that can run on Linux.
To cut a long story short, Erply can be used on your device, regardless of who makes it or which type of device it is.
Customer Relationship Management (CRM)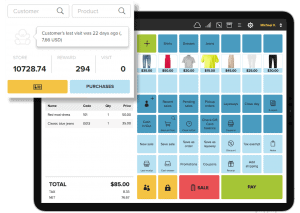 CRM software is becoming essential in today's competitive business landscape. Most businesses that use a POS system must purchase a separate CRM system. This is because not many POS systems come with what amounts to a full CRM solution built-in. However, Erply does. Why is this important, apart from cost savings?
Importance of Using a CRM system
With the use of CRM technology, you can track contact behaviors, maintain insight into their interests, past buying patterns, and a lot more.
CRM takes customer management to a new level by allowing you to better manage customer data.  CRMs also empower businesses to nurture and personalize their relationships with prospects and customers.
Ultimately, CRM software empowers companies to satisfy customers in ways that would have been unrealistic and logistically impossible a few decades ago. Having a CRM built into your POS system is an incredibly helpful asset.
Efficiency- & Productivity-Increasing Features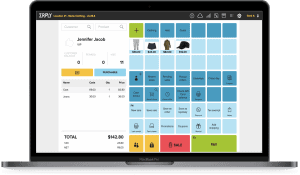 Erply includes loads of features that automate and streamline otherwise manual processes. This saves loads of time for employees to devote to more important tasks.
When a business streamlines processes through the use of automation technology, everyday tasks are completed faster and with better accuracy.
Tasks do not get forgotten along the way because the automation software completes them at specified times.
This is the case with Erply POS. Loads of manual processes can be automated, from tracking sales and revenue to managing employees.
This all results in increased productivity and efficiency. Instead of using their time to complete routine, administrative tasks, employees can focus more on the customer and the customer experience. This, in turn, boosts customer satisfaction—both of which are lynchpins for business growth today.
Powerful Reporting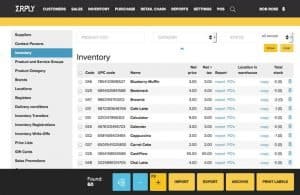 Data collection, metrics analysis, and reporting are essential to business success. Making data-driven decisions is essential for revenue growth. Erply includes some of the most powerful reporting capabilities in the POS market. This is largely due to the fact that its CRM is collecting more information on which to make decisions than other POS systems.
This information includes sales and inventory data, as well as personal data from customers like past purchase behavior, demographics, and more.
The data it stores about each customer and their purchase history allows for powerful custom sales reporting. It also allows employees to deliver a personalized customer experience, which is increasingly important. This lets businesses grow and maintain a competitive edge.
Plus, POS systems that include a dashboard full of metrics allow users to maintain constant insight into how things are progressing. Store owners and managers can, in turn, make scaling and growth decisions based on hard data, rather than on a hunch.
Multi-Store Management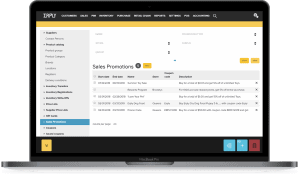 Can you imagine how challenging it is to be responsible for hundreds of store locations across the world? Franchise owners face this challenge every day. They need to keep tabs on the performance of all their stores.
That's a monumental challenge if they don't have a centralized system that stores and compiles data from every location. They need a system that provides reports on overall franchise performance, rather than individual store results.
Erply delivers that system. One Erply client—The Athlete's Foot (not to be confused with the fungal condition)—is an Erply client. The franchise manages over 300 store locations. They wouldn't be able to keep their finger on the performance dial without having Erply as a business partner.
Erply POS Review: Pricing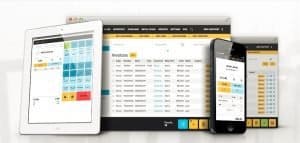 Transparent and affordable pricing are two more strong selling points for Erply. The company lists its pricing structure very clearly on its webpage. Research indicates that consumers increasingly expect pricing information to be easy to find and transparent (i.e., not including lots of fine print that includes hidden costs).
Erply's pricing is clearly listed on its website, and it's surprisingly affordable considering the power of this system delivers. Here is a quick rundown:
Free Trial
It's always smart to test any product before you purchase it. You wouldn't buy a used car without taking it for a test drive. That same mentality should apply to POS software. Erply realizes this and offers a 30-day trial to any business interested in its solution.
Pricing Tiers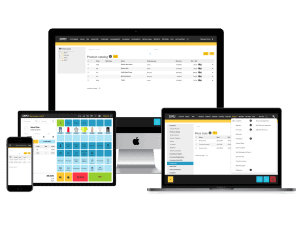 There are three set pricing tiers listed on the Erply website plus one additional tier for which you must request a quote. That is the Enterprise package and the company must understand the extent of a business's needs to provide an accurate quote.
Aside from their Enterprise package, the following three tiers are clearly priced and list everything that's included in each.
POS without Inventory: This plan is intended for small businesses that don't carry inventory on site but still need point of sale capabilities.
Inventory Online and Offline: This tier is a package built for warehouses and eCommerce businesses that need to keep track of inventory but don't physically sell items in a brick and mortar store.
Inventory + POS: This plan is for high-volume single-store or multi-store retailers. Pricing varies based on the number of stores owned and other variables.
Price: Starting at $99 per month
Is Erply the Solution that Will Transform Your Business?
It very well could be. Here at Top POS Systems, we have reviewed more POS systems than we can count. Rarely do we come across a system as diverse in features, operating systems, and other aspects as Erply.
That doesn't mean it is the solution for you, though. Only you can answer that question. To do so, take your time and compare various systems. Create a checklist of business requirements and focus on the systems that fill most of your needs.
Consider your budget as well. Don't rush into purchasing the first system you see because you fall in love with it based on your first impression. Instead, request free trials. Ask for demos. Take all of this into account and you'll find the best system to meet your needs.
A great place to start comparing other systems is our recently-published article on the best POS systems for 2020.