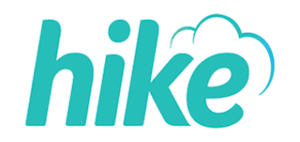 Hike is one of the best cloud-based point of sale (POS) systems for retailers. In addition to its convenient iPad POS app, the solution offers some of the best e-commerce, appointment booking, and inventory management capabilities.
With this system, you will also get some of the best sales reporting and analytic tools in the industry. You will also find the Hike retail POS solution to be relatively scalable, with support for both single location retailers and chain businesses with up to 101 outlets.
Based on statistical findings, retail sales in the US rose by about 0.2% in November 2019 alone, with online retail sales increasing by about 11.5%. Since this trend is projected to continue in 2020, you need to get a POS system that compliments your inline as well as online sales operations.
Throughout this Hike POS review, you will learn why this solution is a preferred option for thousands of retailers in the country.
Hike POS System Alternatives
| POS System | Subscription Cost | Supported Mobile Platforms |
| --- | --- | --- |
| Hike POS | Starting from $49.00/month | iOS and Android |
| QuickBooks Enterprise | Quote-Based | None |
| ShippingEasy | Starting from $29/month | None |
| Asset Panda | $1,499.00/year | Android and iOS |
Hike POS System Benefits
The system is highly customizable and relatively easy to use
Offers exceptional reporting and analytic capabilities
Features Omnichannel capabilities
Serves as an all-in-one retail platform
Can run on almost any device, both stationary workstations, and mobile devices
Possible Drawbacks
The startup plan of the Hike retail POS system does not include loyalty and gift card capabilities. You may also find the purchase ordering process on this system to be relatively clunky sometimes.
Hike POS System Pricing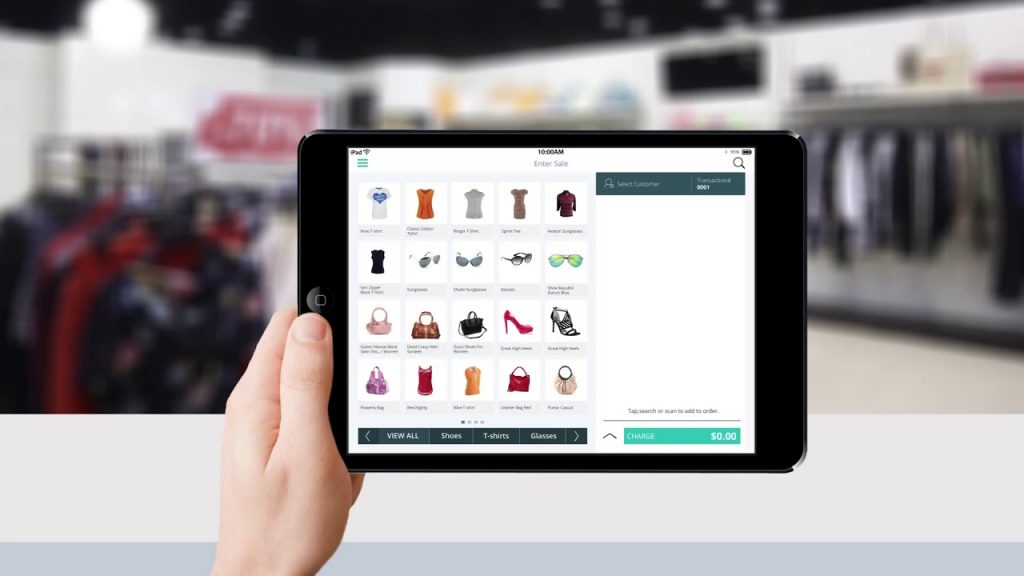 Unlike some of the leading retail POS systems, Hike offers a 14-day free trial system for its POS software. Should you proceed to implement the system in your business after this trial period, you will be required to pay a monthly subscription fee for the software.
The provider offers three software main pricing plans to suit different business sizes and needs. In this regard, these are the Hike monthly subscription plans you should consider:
Hike Startup Plan ($49/month)
This is the most basic of the three plans offered by this POS provider. Priced at $49, it is one of the most affordable retail POS options in the industry. The plan is only suited for a single business outlet and has support for unlimited products.
Should you need to add more registers under this plan, the provider will charge you an additional $29/month for each additional register. With this plan, you will get the basic retail POS features, including customer profiles, inventory control, and standard reporting.
The Starter plan also allows for integrations to diversify the capabilities of the system.
Hike One-Store Plan ($79/month)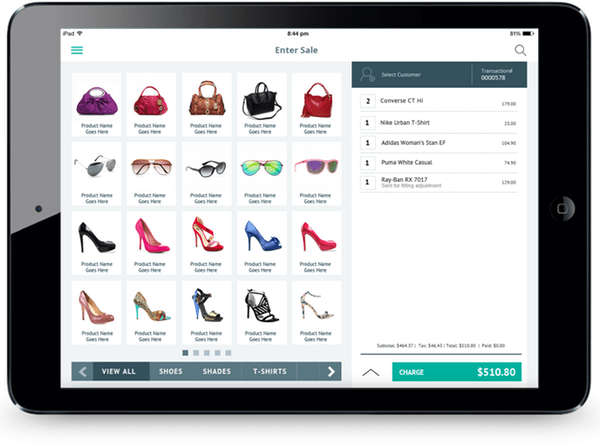 Just as is the case with the starter plan described above, this Hike subscription plan is only suited for businesses with a single outlet. Priced at $79/month, the one store plan is more advanced with more features and capabilities to offer.
In addition to the features and capabilities offered by the Starter plan, the One-Store Plan will offer you Advanced user performance, and advanced reporting capabilities. You will also get gift cards and loyalty tools.
Multi-Store Subscription Plan ($129/month)
If you own multiple business outlets and would like to manage them from a central point, you should consider getting the Hike Multi-store subscription plan. With this plan, the $129/month fee only offers you two POS register licenses.
If you would like to get more than two registers under this plan, you will be required to pay an additional $29/month for each additional register. For this amount, the provider will present you with a central Dashboard, Multi-Location inventory, as well as centralized customers and product lists.
Additionally, you will also get consolidates business reporting capabilities.
Hike POS System Key Features
Hike presents you with an ultra-modern layout and. The system has been proven to be a perfect fit for both small and large multi-store retail and restaurant businesses.
To allow for such diversity, the provider offers an all-in-one POS and management platform that is easy to customize and scale. Some of the innovative capabilities you will come to like about the Hike retail POS system include:
Integrated Card Payments
The POS system by Hike integrates seamlessly with the major in-store payment providers like PayPal Here, Tyro and iZettle. The provider will also allow you to use your existing card terminal to process payments. With Hike, you can track card payments made using an external card terminal.
The solution also makes it possible for you to sell gift cards, that your customers may use as payment methods. You will also be able to track gift card usage and balances. With Hike POS, to can allow you, customers, to make partial payments, with the ability to accept deposits and lay-bys.
Hike POS is unique in that it lets business owners handle custom payment types. In this regard, you will be able to create as well as track custom payment types like cheques. Sell on account, and even post outstanding sales data to your Xero or QuickBooks Online accounting system automatically.
eCommerce Features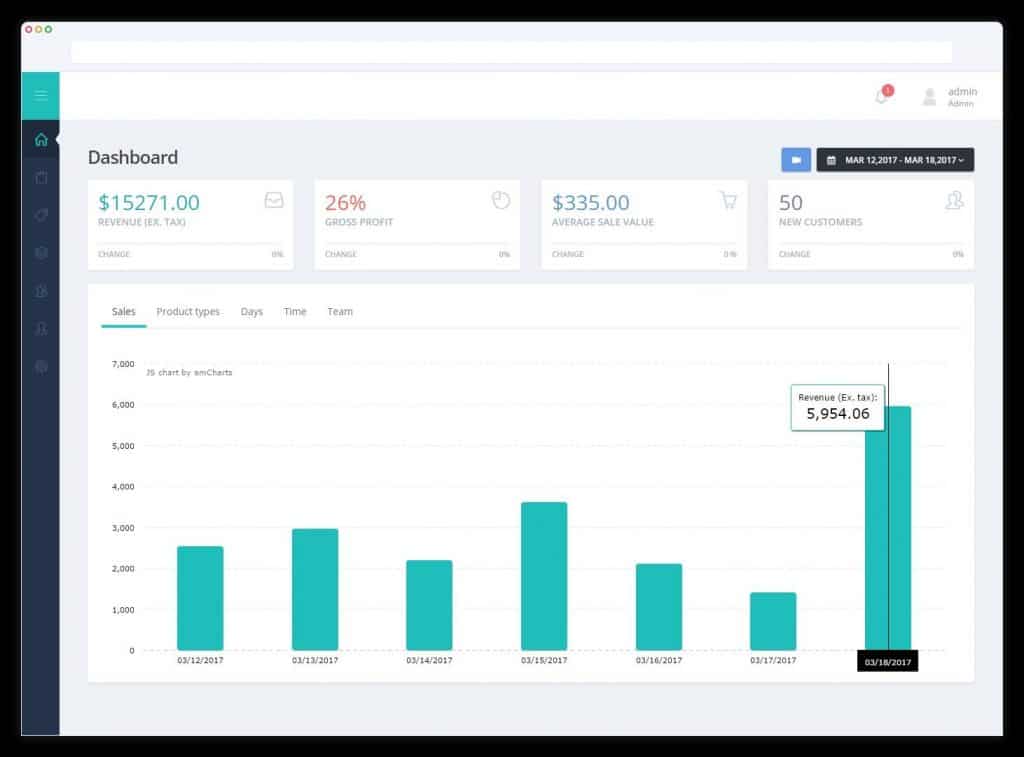 Hike POS features an integrates e-commerce platform that allows businesses to start and manage an online storefront with ease. With this solution, you can sync all your products from Hike and take your integrated online store to live with few easy clicks.
Your products, inventory, order management and customer records will be automatically streamlined. Whether you sell in-store, online or at an expo, your central inventory will update automatically.
All orders, whether placed in-store or online, come through to your Hike register. So, whether the order was placed in-store or online, your staff will use only one system to process them.
Inventory Manager
The Hike I inventory manager has support for unlimited products. All the Hike paid plans to come with unlimited products. While compiling the inventory database, the system allows you to set up product variants such as colors, size, and material. You can also manage bar codes and stock at variant levels.
Use our product import template to build your product list in minutes. You can easily import all the products at once. The solution makes stock management easier as well. It enables retailers to manage their stock down to variants, track stock levels, transfer inventory between stores and manage purchase orders.
Generate full or partial stock-takes. In this regard, you may take an iPad register on your warehouse or shop floor to take count and instantly enter it in the system. Whether you sell in-store, online or on-the-go when a transaction is entered, inventory will be updated everywhere, instantly.
Store Management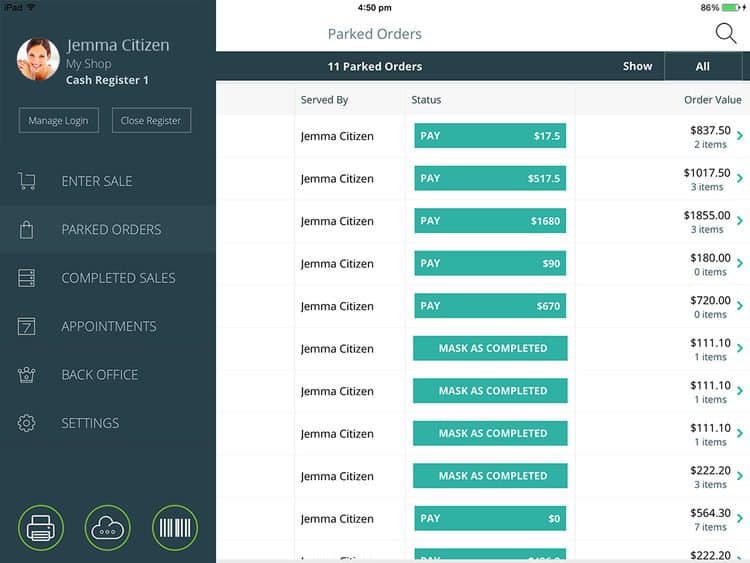 Hike POS system comes equipped with an array of management tools. To begin with, it makes it easy for business owners to manage cash float, including the tracking of all cash amounts added to and removed from the cash drawer.
The system is also capable of generating daily totals shift reports to keep track of all payment types and transactions such as cash, cards, gift cards, on account sales and returns. It allows you to regulate system access by your employees using staff PIN. You can effectively log all changes and transactions with individual staff PIN.
Before closing the register, you can add current values by denominations and Hike will save totals, discrepancies and counting in shift reports. It allows you to refund past orders to the customer using the original payment method. You may also view order history by scanning the order receipt or searching it using customer or order numbers.
Multi-Store Features
The Hike POS system is scalable, growing and expanding alongside your business. It will only take a few minutes to set-up and start using a new outlet, pop-up store or a warehouse. The system is capable of generating consolidated multi-store reports, giving you a comprehensive overview of how your business is doing in general.
You may also drill down to a particular site level. Access these real-time reports from anywhere at any given time. For enhanced ease of use, the system is designed to consolidate all the important business data. For instance, you will end up having a single customer profile for all locations.
You will be able to manage and setup access control to the POS system centrally. Easily specify who works at which location for access permissions and roster setup. The administrators get to access all outlets and registers. You can as well manage separate inventory for each and every store location.
Our Final Verdict
The Hike retail POS system is renowned for its mobility and ultra-modern layout. It has been proven to be a perfect fit for virtually any retail store. It could be used in a clothing or furniture store format, thanks to its solid and intuitive inventory system.
The system is also versatile enough to be used in a food service business. The good thing about the provider is that Hike is expanding and evolving rapidly to offer reliable technology. The provider is committed to incorporating the latest trends into the system and routinely updating their software.