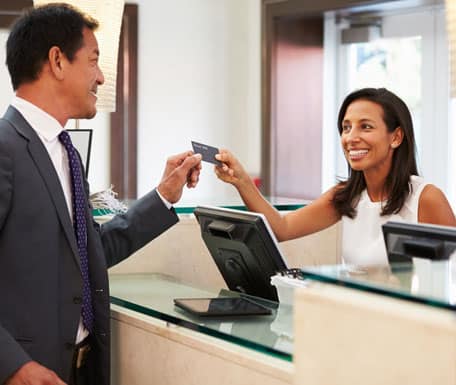 Think about the world today – constantly advancing, moving quicker, technology adapting. If you own a business in the hospitality sector, chances are you could use a reliable hospitality POS system to solve your needs.
Is your hospitality business growing? Then you need to employ the use of technology and provide good customer service. A POS system will help you store customer information easily and safely.
If you're not using a POS system, your could be losing out on tools like customer loyalty programs and check-in and check-out functions.
Today, guests and customers are accustomed to personalized, unique services that happen more efficiently than ever before. This includes a menagerie of different services and feature. Without these systems, it would be impossible to accommodate if not for newly-designed and always-innovative point of sale software and products.
But how do you pick the right one for you? Instead of grazing through every point of sale system out there (and trust us, there are thousands!), we've waded through for you. We've selected our top three picks for the best Hospitality-industry point of sale system and reviewed them below. Read on to see which is our favorite, and what two others follow close behind!
Our Top Hospitality POS System: Harbortouch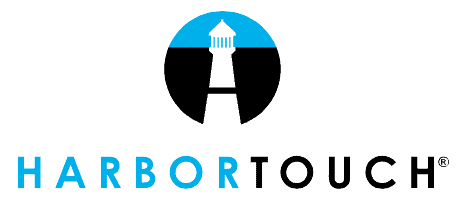 You may think we're nuts, but we don't mind, because when it comes down to it, we're crazy about the HarborTouch point of sale system for the hospitality industry. Everything about Harbortouch is customizable to cater to the size and goals of your establishment. This ranges from small, independent businesses with about 1 or 2 locations, all the way to national chains with 20 or more locations.
Available Systems
Harbortouch offers you two great choices for your point of sale endeavors. First, with the Harbortouch Echo POS system. Then there is the more advanced, state of the art, Harbortouch Elite POS system.
Both systems offer you the features needed for basic retail, kiosks, and counter service, but only the Harbortouch Elite POS can offer you the advanced retail, bar and nightclub, salon and spa, and fine dining features that your establishment may need!
Both systems allow you access to cloud-computing, cutting-edge payment technology, on-site installation, management through Lighthouse, and other included features such as cash drawer, receipt printer, integrated customer display, employee cards, and a keyboard.  There are add-on accessories are available for both plans.
Pricing
Harbortouch keeps it affordable – one of our favorite parts about this awesome point of sale system. For the Harbortouch Echo POS system, which combines the power and functionality of a traditional point of sale system with the simplicity of a tablet, you can snag a great deal paying only $39 monthly for service fees.
For the Harbortouch Elite POS system, you pay only $69 monthly for service fees for a program that combines the state-of-the-art software with top-of-the-line hardware with unmatched reliability and functionality.
The 3 Best Hospitality POS Systems
Get FREE POS System Quotes
HarborTouch: An In-Depth Look at Our Top Pick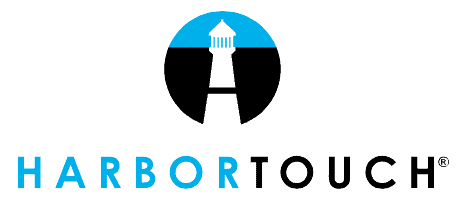 HarborTouch is an American provider for touch-screen, point of sale systems. But more than that, we think they're the best point of sale system for the hospitality system without question. The company was founded in 1999 by United Bank Card's Jared Isaacman when he was only 16 years old! It's been constantly evolving ever since, making room for improvements, updates, and the latest technology.
The company is a six-time Inc. 500/5000 honoree and has been listed on Deloitte's 2008 Technology Fast 50 lists — not to mention, the gold medal winner by the 2012 golden bridge awards.
All that to say, the Pennsylvania-based company has been making strides in the tech industry since its inception and has constantly updated since. Harbortouch has been a sole supplier of point of sale products since 2012, distributed through Independent Sales Offices.
You're able to purchase it with a monthly service fee and a quarterly software fee, too!
Customizable
At a quick glance, HarborTouch can be described as a payment processing service for electronic payment methods, while including various merchant services like check services and cash advances and other processing options.
But Harbor Touch is much more than that! Their list of features is endless.  It allows you to streamline your operations by customizing settings to run more efficiently, provide better customer service and benefit from countless time and money saving features.
Access Data to Improve Sales
You can take control, too. With the powerful reporting capabilities that run off the cloud-based system, this company puts valuable data at your fingertips, allowing you to monitor sales, track inventory, manage your labor, and review your financials to see what's working for you and what isn't.
More than that, you can boost your bottom line with state of the art hardware and software that ups your game. Increase your operational efficiency, minimize your ordering errors, and control your labor costs by reducing shrinkage.
Another huge advantage of HarborTouch offers is the ability to assess your employee's work. You can see how often they are working, how many sales they make, and how many customers they serve return. This can be great if you are questioning your hospitality team's effectiveness.
Hardware Options
One intriguing feature HarborTouch offers is a wireless terminal. Many POS systems have a credit card terminal which connects via landline. Unfortunately, this can result in incredibly slow processing time for your customers.
HarborTouch has developed a wireless terminal. This ensures that your customers can pay you quickly, without any awkward wait time.
Customer Service
With HarborTouch, you'll geta sleek design, 24-7 tech services and help, and a lifetime warranty on any hardware or software that you purchase.
With different monthly prices, as listed in the chart above, you can pick the plan that works best for you and your business!
---
Solid Hospitality POS Software: AldeloTouch

AldeloTouch provides you and your business with a quick, efficient, and easy-to-use tablet point of sale device – that, coupled with the affordability and accessibility – is the reason we've chosen it as our second-favorite point of sale system for the hospitality industry.
A Pleasanton, California based company, Aldelo works eagerly every day to help solve the most challenging problems in the hospitality industry. Enter their top-notch, quality point of sale systems.
Available Systems
With three different systems, AldeloTouch is committed to providing you with the service that you need, the Aldelo Touch iPad POS, the Aldelo POS and the XERA POS. Because of the versatility and flexibility of these systems, we've named the AldeloTouch our second favorite hospitality point of sale system.
The AldeloTouch – iPad POS system has infinite features. It can handle anything from simple restaurant and bar operations to high volume table and quick service. The second system, the Aldelo POS, is perfect for small-to-medium sized establishments. It's proven to work in the field and is jam-packed with features that work for you and your industry! It's designed with you in mind to simplify operations for hospitality managers and owners.
The last option, the XERA POS option is perfect for high volume establishment – it offers unparalleled flexibility and efficiency that allows you to manage your store, take orders, serve customers, and keep operations running smoothly simultaneously.
Cloud-Based
These cloud-based operation systems give your establishment the competitive edge you need, from fee management, add-on solutions, easy-to-use systems and cloud access, you're given access to the greatest features around!
An extra bonus here is that though the system is cloud-based, they also offer offline capabilities. This means that if your internet crashes or your power is off, you can still access important data.
Flexibility
Another great benefit for Aldelo POS is that it is not designed for only one type of store. In other words, if you are a business owner with a hand in many companies, Aldelo allows you to keep track of each business in the same place.
Pricing
So what really sets Aldelo POS aside? The price, of course. With options from $200 up to $600, Aldelo has a variety of pricing to meet your individual needs.
---
Hospitality POS System for Fast Orders: Squirrel System

It's no secret that Squirrel System software is popular, but we're here to explain why it's our third-favorite pick for point of sale systems in the hospitality industry.
Squirrel was the first touchscreen point of sale system in the hospitality industry, first introducing their product in 1984. A full-service, POS solutions provider, it remains committed to offering a fully integrated platform of software, hardware, and support services. The team they employ makes these services possible.
Built on a proven and reliable platform, the site says, everything about Squirrel POS software has been designed with flexibility and efficiency in mind. The platform is employee-centric. Layman's terms? It's easy to use and easy to learn to use. You can edit menus live at the terminal, there are fail-safe options to maximize your systems up-time, too.
System Options
You can choose from two different systems, the Squirrel in a box+ system or the Squirrel Professional system. The first is a simplified, bare-bones system that works best for establishments that consider themselves small or medium-sized.
The second option, the Squirrel Professional, is a complete hospitality management system for multi-unit and large enterprises.
How Their Data Works
The Squirrel system is built on a native Microsoft SQL platform that allows for open architecture, giving way to software run on a variety of operating systems, hardware, and network infrastructure, as well as easily integrate with numerous third-party vendor products.
Both offer seamless integration with professional services departments to help you with API's, data dictionaries and developmental support. You can control your data, too, with a Microsoft SQL database. This database gives you control and access to your real-time, rich data.
Hardware Features
More than that, you have a ton of hardware options through Squirrel. Learn about more of these hardware options on their website. Additionally, by choosing Squirrel, you won't be tied to just one processor. Instead, a wide variety of payment solutions are supported.
Customer Support
Let's chat about customer support. Many POS systems provide live chat or prompt email responses. But not Squirrel Systems.
Instead, Squirrel offers you a live person to talk to on the phone. This is incredibly helpful when you are in a frustrating situation and are struggling to communicate what exactly is wrong with your POS. Squirrel rises above and beyond the average hospitality POS system by  giving you clear help.
Pricing
This is another POS system which does not provide pricing. The reason for this is, again, the fact that as businesses grow and change, so will their needs. Squirrel Systems wants to meet owners where they are and charge them appropriate amounts for their business size.
---
Before Buying a POS System for Your Hospitality Business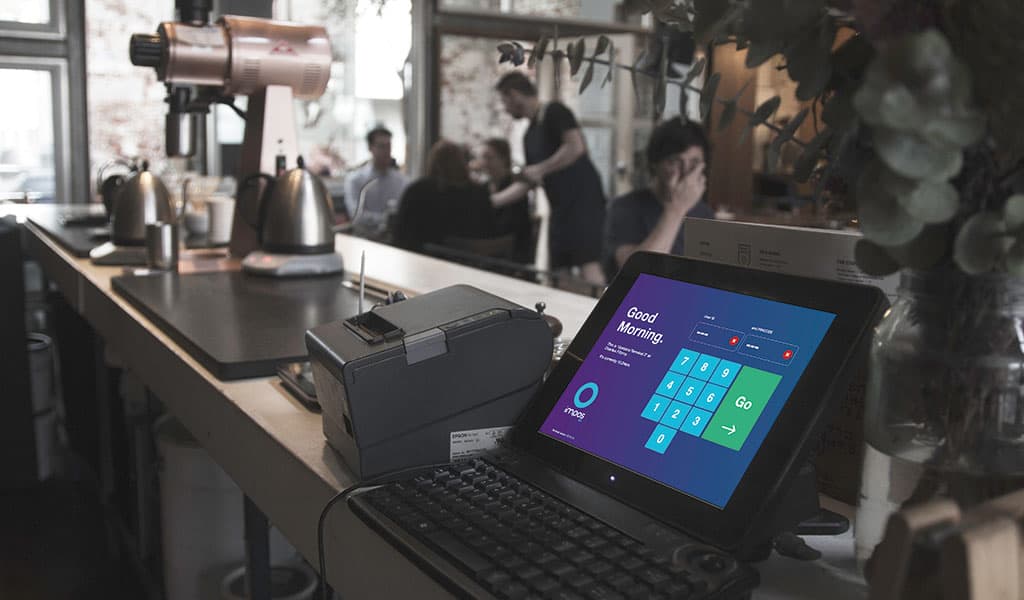 When considering a POS system for your hospitality business, you'll have to look for certain features. Some of these may be inventory management, ease of use, reporting, and more. Whether you are in the hotel or restaurant business, not paying attention to these factors can make or break your business.
Ease of Use
The saying is that the customer comes first. With an easy to use interface, you'll be able to provide a better customer experience. The hospitality POS systems mentioned here are all user-friendly, helping your staff excel.
Features like on screen signature and built-in gratuity options allow for transactions to take place seamlessly. A comprehensive and easy to read display ensures that employees will be able to learn the system quickly and efficiently.
Some point of sale systems are even capable of splitting tabs at the touch of a button. This addition helps servers immensely while allowing them to split-up multiple checks.
Inventory
With the ability to manage your inventory in real time, you never run out of that special ingredient, integral to your top menu items. You are able to manage what customers are ordering and planning accordingly.
For example, if you notice that a particular dish is selling well, the system will notify you, so you can quickly restock these ingredients before running out. There is nothing worse than having to tell a customer that they can't have what they want because of an inventory issue.
If you're running a hotel, your POS system should clearly communicate what rooms are available and what needs to be stocked.
Front of House and Kitchen (for Restaurants)
Having a strong line of communication between the servers and the kitchen is imperative to running a successful restaurant. These POS systems enable easy communication between the two. This ensures that orders are less likely to be messed up.
By improving order flow between your wait staff and the kitchen, it becomes possible to set target times for orders. With a clear time set, kitchen staff can make sure they are prepping other orders as well.  Target times also allow for the wait staff to communicate accurately with the patrons as to when their meal will be ready.
Reporting
With in-depth reporting on how the workday is going, it is possible to see when peaks and lows occur. With this in mind, you can plan how you staff the day. For example, if you realize that 2 o'clock is a low point of the day, you will not need to have as many people on staff, reducing your labor costs.
The reporting feature will also allow you to see what items sell more in a restaurant. Alternatively, if you run a hotel operation, you'll be able to check your occupancy rate with the click of a button.
When it comes time to bookkeeping, these in-depth reports will be a lifesaver. You can see to the penny, how much revenue is coming in.
Marketing
The data you receive via the POS system is more valuable than you might first believe. Thanks to the ability to track how much an item is selling, it is possible to hone in on one product and market it efficiently.
Finding the right product to push can be difficult if you go at it blind. These POS systems will tell you what works and what doesn't work. Knowing what people order more can take an item from "good" to "our famous".
The Bottom Line
Whatever your specialty and business goals are, we believe up-to-date point of sale systems can help you get where you want to go. Faster payments? Customer tracking? These are just a few features you'll want to consider.
To recap, we have HarborTouch as our top hospitality point of sale solution. Based on its price, flexibility and an extensive list of features, it's a clear winner. In a close second, AldeloTouch. The system is a bit costly, but it offers options for different sized businesses, whether a small hotel or a large restaurant.
These hospitality POS systems can provide the competitive edge you've been looking for. They provide you the ability to showcase your services while still providing top-notch customer service. Don't be left behind in an ever-changing, ever-growing industry.