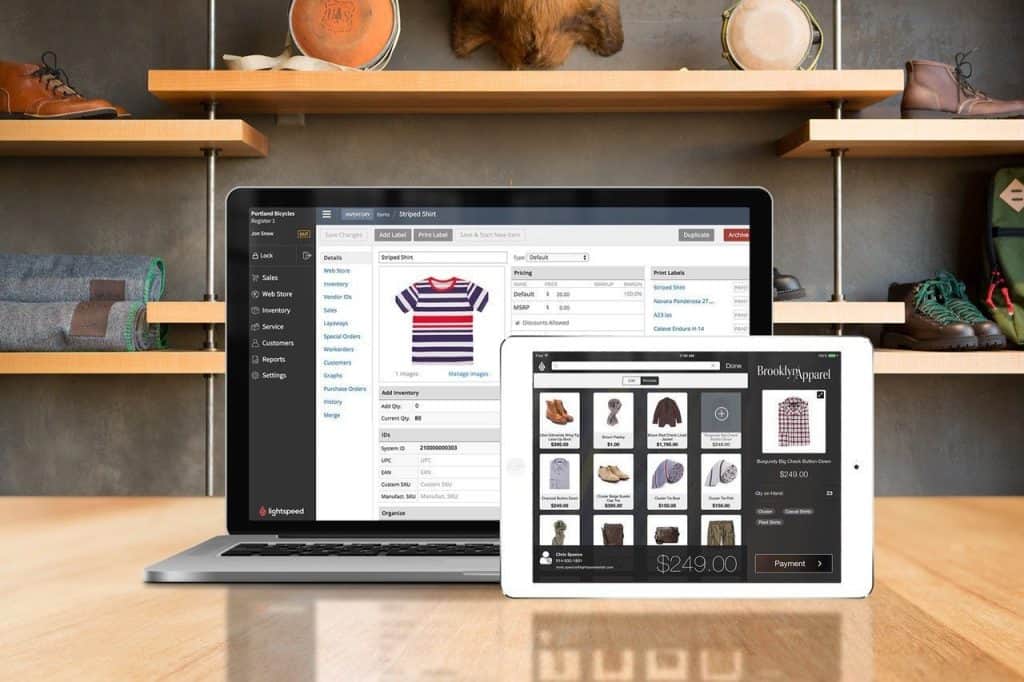 As a business owner, it is crucial to be efficient, organized, and knowledgeable about your store. A Point of Sale System allows you to do just that. There are many POS systems for various types of businesses.
Typically a restaurant requires more detail features to the POS. Meanwhile, a retail business requires broad pieces of information. In both types of business, it is crucial that the owner be able to access data and reports as needed.
Lightspeed POS Review – Quick Overview
One of the best POS systems on the market operates for both restaurants and retail. This means that it has excellent capacity in both arenas. Clearly, this is of huge advantage for any owner, but especially those who dabble in multiple businesses.
About the Company

Lightspeed is a unique POS in that it is owned by its own company. However, it is supported by many investors. Ultimately, Lightspeed believes that business owners should be allowed to analyze their own data in order to improve the customer experience.
This means that in everything they do, they try to support the business owner first. Then, they try to improve the overall customer experience.
Lightspeed POS Features & Capabilities
When it comes to selecting a POS, you must understand precisely which benefits you are receiving. Though Lightspeed easily provides one of the best POS systems on the market, it is still may not be for everyone.
Basic Retail Features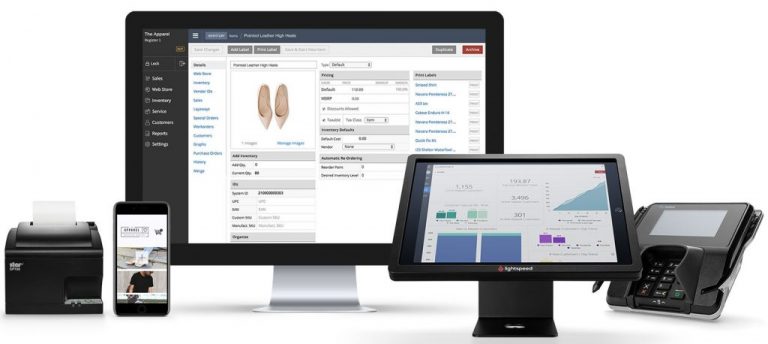 Traditionally, retail POS systems are fairly standard. They lack eloquent features and they certainly do not entertain anything extra. However, Lightspeed's focus is not simplicity, but the ability to serve customers.
To begin with, you can partner your POS system with many other integrations. This means you can add features as you feel they are necessary, Additionally, you can sync your POS system with many other programs.
By allowing this integration, LIghtspeed allows users of all abilities to use the POS system precisely to their liking. Keep in mind, if you purchase add-ons from Lightspeed, there will obviously be extra fees.
An incredibly unique feature of Lightspeed POS's system is the eCommerce platform. Essentially, this platform is a way for you to post your store online. This digital store automatically connects to your POS system.
In other words, your POS system automatically updates the inventory. Due to the nature of this fantastic retail POS system, when the inventory is updated, your orders are also updated. This makes your job much easier.
You can also use Lightspeed POS to set sales times and dates. In other words, your POS system can regulate which items are on sale at various times and even in specific stores. This includes your eCommerce store.
When your customers go to pay, they can use many options. There are options for cash, credit, debit, and check, all through the POS system. Additionally, if a customer chooses to use their card, they can choose for the system to remember their information so they do not have to enter it again.
Reports Features
As always, this POS system allows you to run analytics and reports in every way. Traditionally, these POS systems have both prefabricated reports and reports which can be designed. Lightspeed allows you to set time limits on each of these reports so that you can analyze specific time periods.
Additionally, you can use the report features of this POS system to track your employee's hours and wages. This is incredibly important because you can also compare their hours to their sales. As a retail owner, it is crucial that you identify which employees are outperforming others.
Loyalty System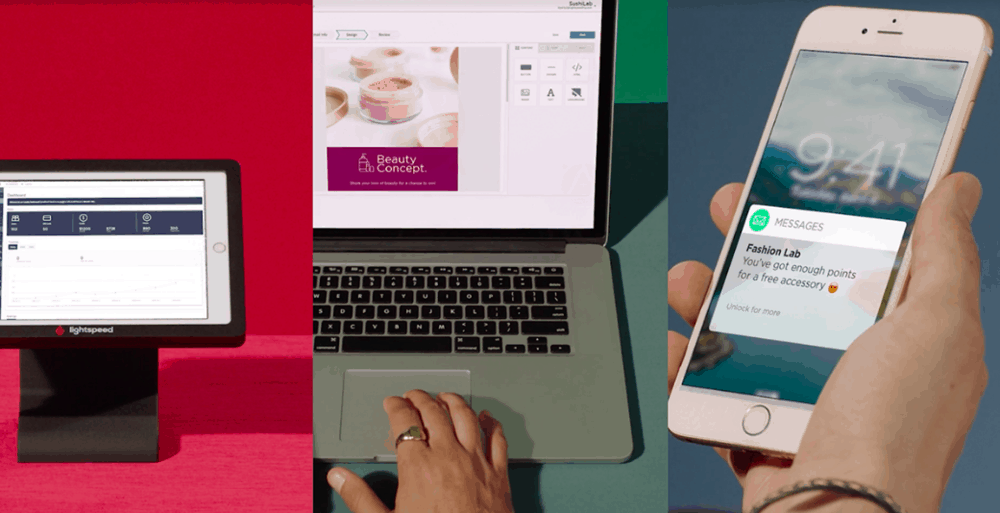 As with many POS systems, Lightspeed offers a loyalty system. These loyalty systems are incredibly important, as they allow your customer to feel valued. Additionally, the systems encourage your customers to return.
The best part of the loyalty system designed by Lightspeed POS is that the system can be set for various checkpoints. In other words, your customers can be rewarded for various actions. From how much money they spend at your place of business to how many times they visit, all actions can be rewards.
Customer Loyalty Programs
In the retail industry, customer loyalty programs are highly essential.  Lightspeed 's customer loyalty feature allows you to keep notes of what the customer needs or what their past concerns have been. Ultimately, this helps your employees, both new and old, know how to serve your customers best.
However, more importantly, rewarding customers for their repeat business will increase revenue and lead to long term success.
Lightspeed Loyalty Program comes at an additional cost.
There are three available Loyalty Program plans for Lightspeed Restaurant:
* Basic
* Premium
* Premium+
The starting price is $59/month or $49/month if billed annually.  The Loyalty Program for Lightspeed Retail is $69/month or $59/month if billed annually.
Gift Cards
Additionally, you can use the loyalty system to provide gift cards. These gift cards can obviously be purchased, but they can also be used at any of your stores, both physical and digital.

Get FREE POS System Quotes
Discounts
You can also mark different types of discounts for customers. This means that you can have customers marked as "regular", "VIP", or "employee" based on Lightspeed's distinction. In other words, employees can receive automatic discounts when they enter their customer information. The VIP feature is a great fit when using lightspeed as Florist POS system.
Multiple Locations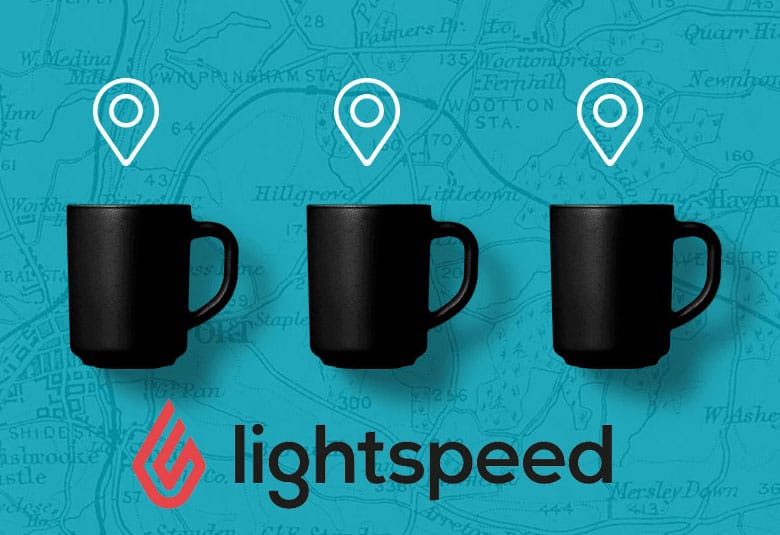 For those who own multiple stores, it is always a concern whether or not the retail POS system can support multiple locations. However, as in every other category, Lightspeed POS has excelled.
To begin with, inventory tracking is clearly the main feature with this POS. However, the POS system can track and run reports on all location's inventory or on each inventory individually. This is of great benefit, especially if you have all inventory sent to the same location.
The POS system will additionally run this method as well. You can have all of your inventory sent to one location, and it will create reports explaining exactly what needs to be delivered to the other locations.
The same is true for reports. These reports are considered a standard feature, that can be run with all stores, single stores, or comparing multiple stores. The benefit of this is also clear, as the owner can examine which store is performing better and why.
For your customers, you can offer gift cards that apply to multiple locations. This is a major perk, especially for those who may live near only one location. Ultimately, this makes the gift card a large benefit.
In the same token, all customer's data is stored in all locations. This means you can track all purchases, returns, and you can monitor their history. In addition, your customers can access your loyalty program from any location.
Omnichannel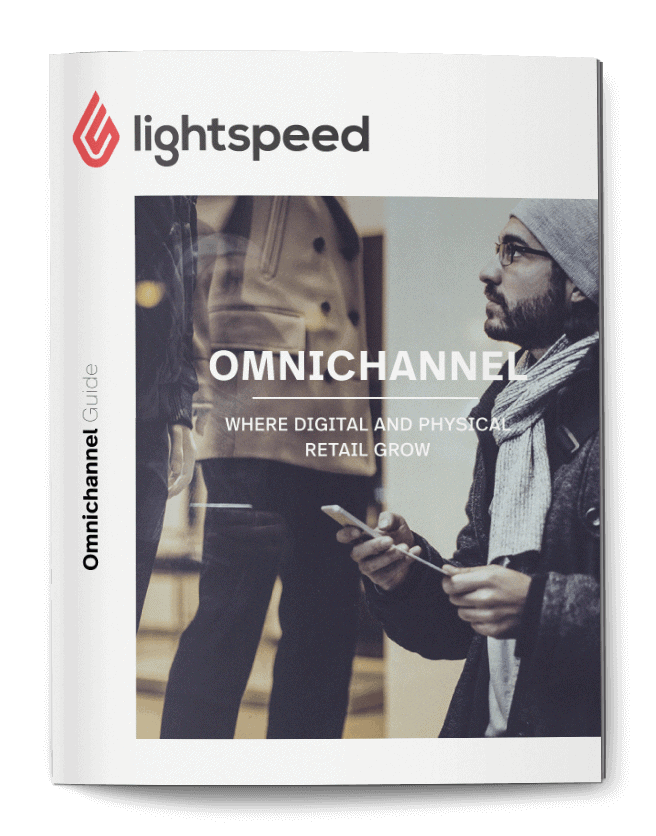 Analyze your inventory to digital selling. Keep in mind, this is an add-on to the standard Lightspeed POS, and it will cost an additional amount.
Lightspeed omnichannel accounts give access to both retail and eCom. With these accounts, inventory and specific product information are automatically transferred from retail to eCommerce.
In addition, it is very important to highlight lightspeed's pre-built themes. Lightspeed provides users with pre-built themes which is a huge plus for eCommerce users.
First, there is again the integrated inventory. This means that you can keep your inventory updated even as you sell items online. You do not want to run out of inventory items in-store for customers, due to selling them online.
Additionally, you can use premade websites to sell your stock online. You can use the same premade website in order to sell your items from your physical stores.
Your customers can feel confident in checking your inventory online at any time. This is because of the integrated inventory system, which allows your website to be automatically updated.
Integrated Inventory
In the same thought, your website will automatically update customer data. You will remain informed on how much of each item they have purchased, as well as stay updated on their loyalty rewards. Their loyalty rewards can apply both online and in store.
Finally, you can use the Omnichannel system to sell your inventory on Facebook. This will give you a better presence in terms of social media, while still selling items. Once again, all of the standard integration features will apply, from inventory updates to customer loyalty rewards. Lightspeed's integrated inventory feature is especially important in the Consignment POS application.
Customer Service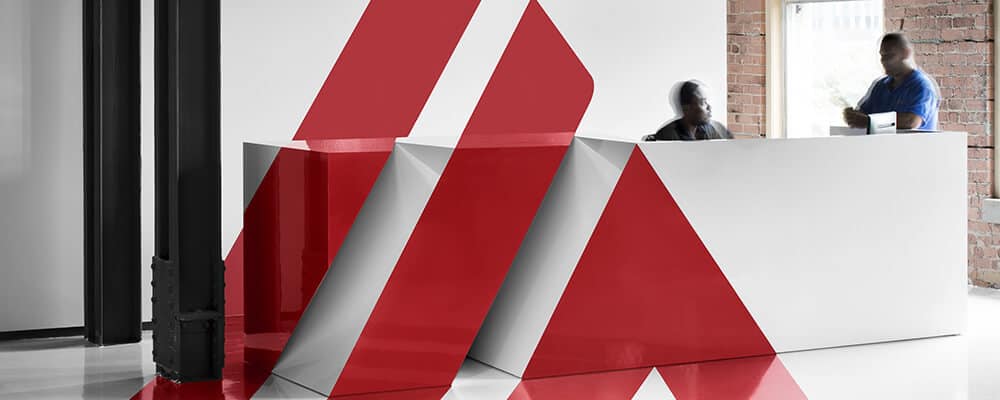 Lightspeed POS offers 24/7 customer support. This customer service provides many facets of support. You are provided with multiple numbers to call as well as an online submission in order to communicate your concern.
Additionally, Lightspeed provides all customers with an incredible search engine. This allows the customers to find other examples of their specific issue, before contacting customer support.
Lightspeed also gives each customer an onboarding session. This session is one-on-one, and it helps you set up your entire POS with the help of a Lightspeed agent.
If the onboarding session and the ability to search for your problems are not enough to help you resolve your issues, they provide additional support. You can explore videos, demos, and webinars at any time in order to learn more about the POS system and how it operates.
You also have access to the forums on their website. These forums are accessible by all business owners, meaning that all owners can easily discuss complications they have had while using the POS system.
Another excellent customer service feature is the fact that Lightspeed will keep track of your entire history. This means that if you are regularly having the same problem, again and again, all you must do is ask Lightspeed to check your history with them and they will work to correct your recurring issue.
Mobile Access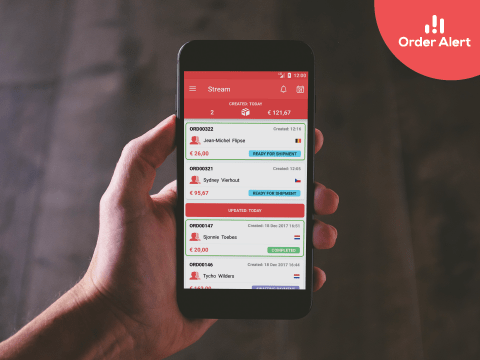 In our current day and age, having mobile access to things is of utmost importance. Lightspeed POS offers mobile access for both retail and restaurant. As a retail POS system, it is incredibly important to allow your customers to view your prices quickly and on their own.
To begin with, you can allow customers to perform a self-checkout. This is another feature where the checkout equipment must be purchased by you. However, this will ultimately allow your customers to get in and out of your store more quickly.
Additionally, you can customize your entire system. This system can be stamped with your store's label and can be changed to feel more like your store. Doing so will leave your customers with great ease as they visit your store.
Imagine taking customers around your store and showing them various items. Perhaps furniture, perhaps instruments, and you are dragging a book of samples around with you, showing them different colors and patterns. Lightspeed POS gives you the option, instead, to simply take your entire inventory with you on your device.
This makes demonstrations easier and makes it much easier for your customers to imagine changes to products. It also allows them to view other products which you may not have on the floor.
Mobile for Stores with Large Items
Finally, if you sell larger items, you may not want a self-checkout. Instead, you can use your POS system to check out your customers when you are with them on the floor. This means you will no longer experience being tied down to a desk.
But how can you feel confident that your employees can master this system? Easily, of course. Your employees can go through training at any time on the interface of their mobile device.
This is all provided by Lightspeed POS and makes training quick and efficient. If your employees still are not mastering the program, simply contact customer service and allow them to help you.
Pricing

The initial cost of Lightspeed's Retail POS System is a simple $99/month. This covers a very small system, making it affordable for small businesses. Essentially you can have one station, access for 5 employees, experience their onboarding lesson, have access to customer service, and many other features.
Unfortunately, Lightspeed POS tried to remain fair to each owner asking for access to their POS system. This means that you must call Lightspeed in order to receive any more stations or more employee access.

Get FREE POS System Quotes
Our Final Verdict
The retail POS system for Lightspeed is positively exquisite, functioning as one of the best systems available. There are too many unique features, taking Lightspeed above and beyond other retail POS systems.
The key features of this POS system are mobile access and the E-commerce feature. Both of these features allow your business to function at the level of the chain stores, without struggling to afford those features.