If you own or run a restaurant or a bar, consider integrating Linga POS into your business. This POS solution is the best for such kind of establishment.
It is cloud-based and runs on an iPad. Linga POS runs works well in any type of restaurant from QSR to fine dining places, pizzerias, canteens and sports stadiums.
As we shall see below, it boasts the most innovative feature sets. When a customer is calling to book a table, the system automatically puts their call on hold, if the line is busy and check the caller ID into the database.
Linga POS Review: Benefits & Drawbacks
Below is a list of Linga Pos's strong points, as well as its only not so remarkable feature, as far as our testers and experts could find one.
| Pros | Cons |
| --- | --- |
| Free plan available | Some staff training is necessary |
| Outstanding inventory management | |
| Flexible loyalty program | |
| Powerful integrations | |
How Much Does It Cost To Get Started?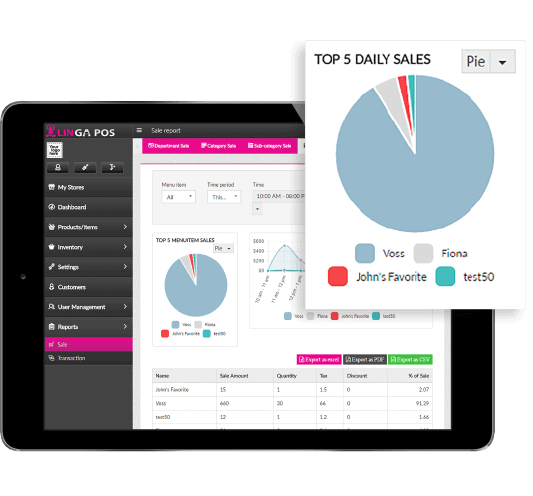 As far as pricing is concerned, the best thing about this POS system is that the starter plan is free. Good news for all small business owners! The starter plan offers a huge bundle of functionalities and has few limitations.
The latter are as follows: one registration, only one user and a list of not more than 50 products. It is almost unbelievable how many things you can do with Linga POS's free plan! To begin with, you can use the system in several different languages, which makes life easier for international staff.
Then, you can accept payments in different currencies, which is especially convenient, if your bar or restaurant attracts customers from all over the world. For their convenience, the POS system can automatically split the bill, or offer them a suitable discount.
The system also accepts transactions in offline mode, issues digital receipts, tracks and warns about void transactions and generates reports.  Linga POS's free plan also offers employee performance tracking, nest camera control and different security access levels.
The paid plans are as follows: Basic, Pro and Enterprise. All of these include the long list of features that you receive with the free plan, plus unlimited registrations, unlimited number of users and unlimited number of different products.
The Basic plan offers just email support, while the Pro and Enterprise ones offer chat and phone support as well. The enterprise plan is the most expensive and it offers all the features of the Free and the Pro plan. It is suitable for relatively larger bars or restaurants with over 100 seats.
Features
Linga POS is literally brimming over with features, each more useful than the other! The most important and most useful ones are described below.
Register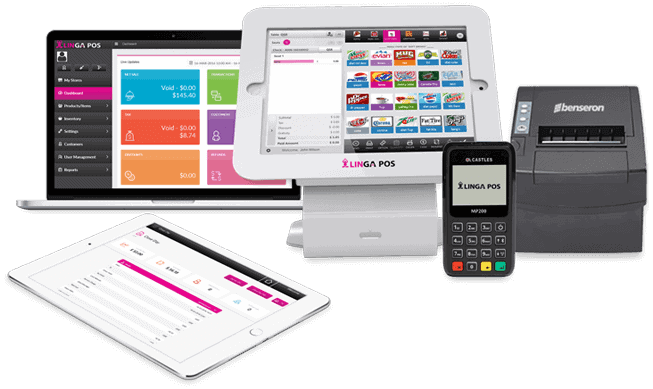 Linga's cash register is incredibly flexible. It allows you to split payments by a number of different payment methods, such as cash, credit card, and even gift card. Do not worry about the outstanding amount – the payment calculator meticulously calculates the amount still owed as money is added towards the common bill.
The payment tab also enables you to type in tax exemptions, add gratuity, or apply discounts. When you open the cash register, you are immediately prompted to select an order type: in house, to go, or delivery.
The POS system automatically manages all delivery orders and allows you to group them by destination and estimated time of arrival. Thus, you can rest assured that your drivers will always reach the customer in time with the least amount of gas.
Last but not least, the POS system that is the subject of this review can handles bar tab – open or closed tabs can be searched for by name, order number, or the last 4 digits of the customer's credit card.
Modifiers
These special functions enable the POS system operators to to modify an item by selecting it at the beginning of the order process. Each menu item can be preset to have either optional or mandatory modifiers. Please keep in mind that once the item has been sent to the kitchen, further modification is not possible.
Modifiers make menu items highly customizable: any item included in your inventory can be modified. You can, for instance, add a custom message for the kitchen staff to notify them about a customer's specific preferences. Thus, your customers will always feel loved and well taken care of!
Pizza by the Slice
Designed with the pizza place in mind, the Pizza-by-the-slice feature allows customers can choose how they would like each individual slice to be prepared and what toppings they would like to taste on it. This is a truly remarkable feature with which a giant pizza to share will never again be boring!
Get FREE POS System Quotes
Inventory Management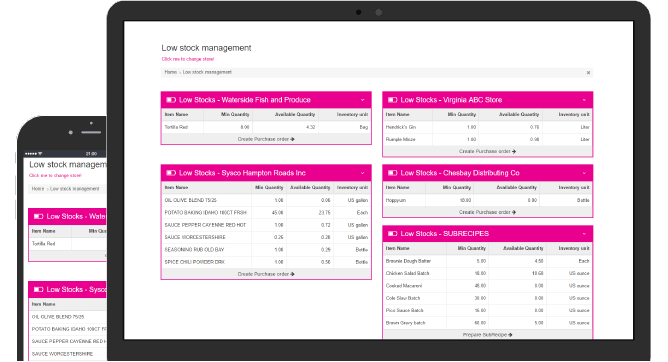 Linga POS's inventory management capabilities are truly remarkable. From the comfort of your back office, you have full access to Linga's inventory homepage. It promptly shows you the total value on hand, the cost of goods sold (COGS), any low stocks (and their respective quantities), as well as all non-consumer orders.
The "ingredient categories" tab shows each individual ingredient within your inventory -flour, pizza sauce, etc.
Each ingredient entered into your inventory is moved into a specific category - food, beverage etc. The system also indicates its storage location - freezer, cabinet, etc. It also shows the vendor from whom the item has been purchased.
Low stocks are promptly tracked and you are notified when an inventory item dips below a certain quantity that you have set.
Linga POS is able to automatically reorder inventory at your discretion. or you can manually create a purchase order; the details of each item's purchase history are saved for future use.

Offline Functionality
Even in the age of global connectivity, no business is fully insured against sudden Internet outages. If that happens to your bar or restaurant, take it easy! Linga is able to function just as well even without a working internet connection.
All the orders made during the time of internet outage are stored locally and are automatically uploaded in the cloud once the internet connection is restored
Reporting
The back-office dashboard provides a quick insight into your business's sales status. Linga POS is capable of generating precise and accurate daily, weekly, monthly and early reports. These reports will let you know how your bar or restaurant is doing and which items on your menu should be removed as unpopular.
Loyalty Program
This feature's main purpose is to encourage customers to return to your restaurant or bar.  Linga POS offers a point-based loyalty program – the more money your customers spend on feed and drinks, the bigger rewards they can get. The geniality of this strategy lies in its simplicity!
Multi-Language and multi-currency
Linga POS can operate into over 30 different world languages. Linga developers also say that additional languages may be added if they are not already available. Additionally, Linga POS is compatible with every world currency.
Integrations and Add-Ons
Linga POS currently integrates with Givex, when it comes to gift cards processing and management, while Zenpepper and Showily are your helpers when you need to deal with online ordering.
The all-powerful MailChimp is on your site whenever you need to launch an email marketing campaign and Restaurantcost is perfect for inventory and recipe control.
Zen loyal makes sure that the loyalty of your enterprise customers always gets rewarded. That is, if an IT firm choose your bar for their Christmas party, this add-on will remember their generosity and reward them when they come back next Xmas.
Customer Service & Support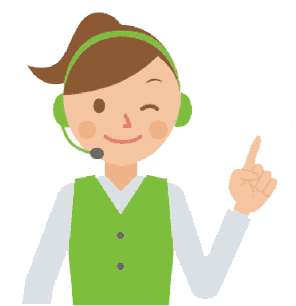 As it was mentioned above, the level of customer support you get access to depends on the plan you choose. To begin with, the Free plan does not provide any customer support, so you've got to rely on user reviews and internet forums, should a problem arise.
Linga's Basic plan does not allow any direct access to the support team. However, you have access to some self-help materials on the company's website. The knowledge-base includes training videos, detailed user manuals, etc.
To its Pro and Enterprise subscribers, Linga is pleased to offer a support hotline that is open 24/7, as well as full access to the company's knowledge-base
Linga also maintains a blog which focusses on topics related to restaurant businesses in general and should not necessarily be considered a source of knowledge about their POS system specifically. A Facebook page, Twitter account, and YouTube channel are also available for tips and updates.

Get FREE POS System Quotes
Our Final Review for Linga POS
There are two things to remember about Linga POS: first, a free plan is available; second, for a POS with a free price plan, Linga offers some really useful features. In fact, the number of features Linga offers is its biggest advantage over the competition.
Linga's inventory management system is very reliable and its POS capabilities are at the forefront of industry standards. The time you spend training your staff to use the system is worth every minute - Linga's versatility and affordability will help your business reach new heights!