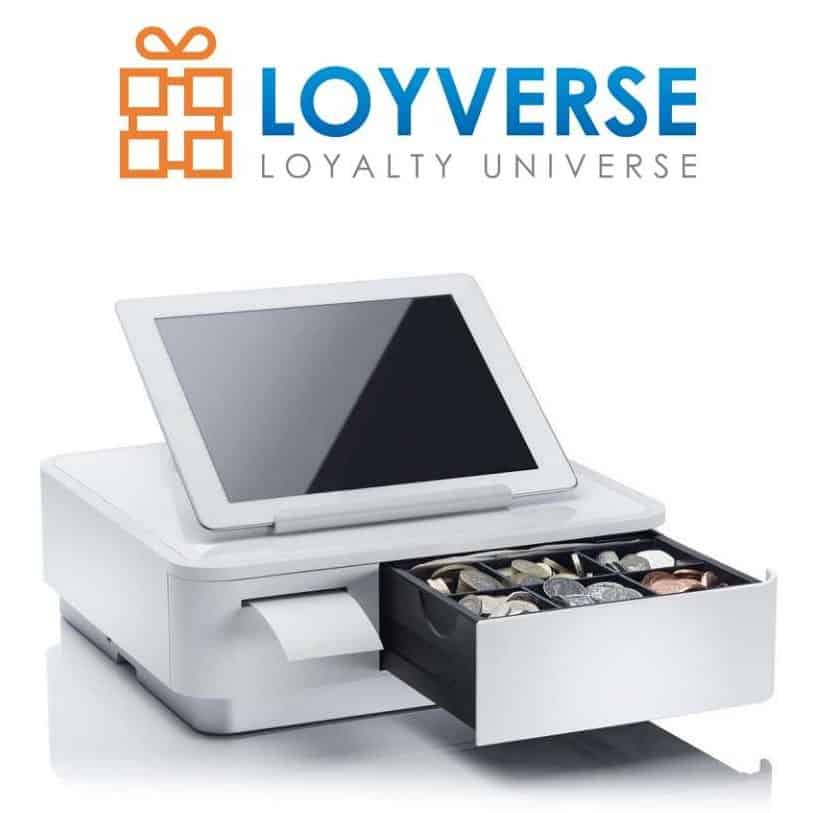 We have to begin by stating that Loyverse is a completely free point of sale (POS) software system. Of course, users must pay for the POS hardware components they integrate with their system. But we wouldn't do the product justice if we didn't begin our Loyverse POS review by referencing the fact that it's free to use.
POS systems are growing in popularity as more businesses realize the importance of using one to automate and streamline operations. However, adoption rates remain low, with only 8% of retailers in the US having adopted a POS system (Source). Free systems like Loyverse are set to increase adoption considerably.
Loyverse is a mobile POS system that can run on both iOS Apple devices and Android devices. It is designed specifically for retail companies and businesses in the food and beverage industry. It's not the most powerful system ever built. However, it certainly holds its own against many popular POS systems.
In fact, it outperforms many systems in the market. And for free, it's hard to beat Loyverse. Its expansive feature set delivers value in various areas of business operations and users are consistently satisfied. Perhaps its most popular capability is its customer loyalty program functionality. Users rave about it.
However, that's just the tip of the iceberg when it comes to the powerful features this system delivers. Below we'll dig into those. But first, we'll provide our overall sentiment and rating of Loyverse POS.
Overview of Our Loyverse POS Review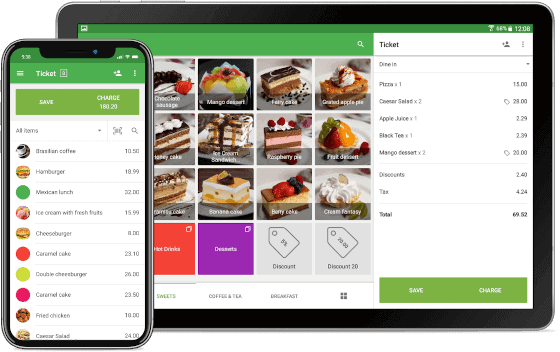 Based on thousands of user reviews and our own in-depth research, we came to the following conclusions about Loyverse POS:
Loyverse POS Overall Rating
After a thorough investigation, we give Loyverse POS an overall rating of 4.7 stars out of 5. Below you'll learn why.
Overall Rating: 4.7 / 5
Loyverse Pros and Cons
No software solution, including Loyverse POS, is perfect. But, in reality, Loyverse ranks remarkably high against the competition. However, not all users are happy and some report disadvantages of using the system. Here are a few of those advantages and disadvantages of leveraging Loyverse:
Pros
The software is free to use, no strings attached
Powerful customer loyalty features and a robust feature set in general
Easy to use, intuitive system that requires little training
Significant value for the "money"
Extensive inventory management features
Cons
Some users find certain features a little difficult to use—such as its tax calculation capabilities. Whether this is due to poor user training is unknown.
Honestly, we couldn't find any other consistent disadvantages of using Loyverse, which is why we gave it 4.7 stars out of 5.
Loyverse Company Overview

Loyverse is a suite of point of sale solutions for various business types, primarily retail stores and restaurants. The company's name is a play on the words "loyalty" and "universe." Why? Because the company states that, "customer loyalty is the most important factor for business [sic] to be successful."
Company Ideology
The Loyverse company website states: "We believe that by empowering small business, the bedrock of every country's economy, we contribute to the welfare of humanity."
That's quite a statement from a for-profit enterprise corporation. But it's easy to believe the company's leadership truly stands behind that statement. With free software now available in 25 languages and used by businesses in over 100 countries worldwide, their commitment to small business growth is undeniable.
Loyverse Features and Functionality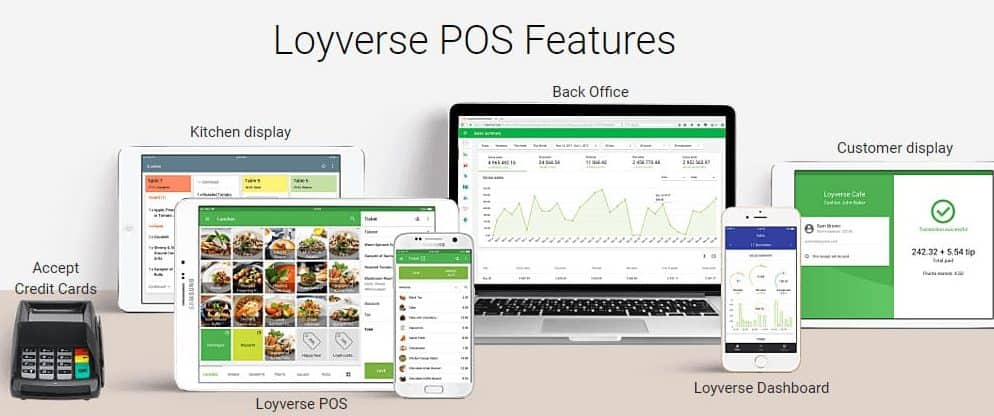 Let's dive into the nitty-gritty and uncover why Loyverse is so popular—aside from the fact that the system is free. The following includes basic and more advanced POS capabilities. Because Loyverse is designed for retail stores and businesses in the foodservice space, the features below cover both industries.
We'll start by discussing features that are useful for both types of business. You can consider these Loyverse's core software features.
General POS Features
The features below benefit just about any type of business. From retailers to bars, restaurants, and additional business types outside of those two categories, Loyverse delivers the following:
Mobile POS System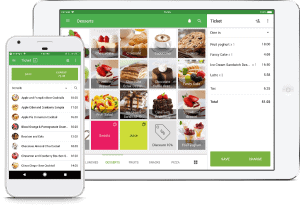 A mobile POS system is a software solution that requires a mobile device to function. It is an app that you purchase from the Apple App Store or the Google Play Store and install on your smartphone or tablet.
This allows users to access important system data at any time, from anywhere. As long as they have an internet connection or mobile data, they can log into Loyverse.
Electronic Receipts
It is a given that 99 out of 100 businesses that sell items in-store use paper receipts when someone purchases an item. However, having the option to email the receipt to a customer is not standard in the same way. Loyverse allows you to do that. This delivers the added benefit of capturing customer email addresses for future marketing campaigns.
Simple Scanning with Your Mobile Device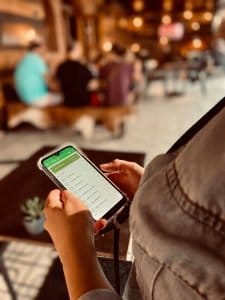 Most point of sale systems require you to purchase a barcode scanner to scan items during the checkout process. Not Loyverse. The app includes the ability to use the camera on your mobile device as a barcode scanner.
This means easier and faster scanning as you don't have to use two devices to 1) scan the item and 2) process payment. It also means that you have one less piece of POS hardware to purchase.
Multiple Store Location Management
Do you own or manage multiple stores under the same brand? If so, Loyverse lets you manage the data and functionality for all stores from one centralized system.
This makes multiple store management a breeze. If a store owner is sitting at home in the evening and wants to check inventory levels across stores, all she must do is open her Loyverse app and check that data from the comfort of her couch.
Robust Inventory Management Features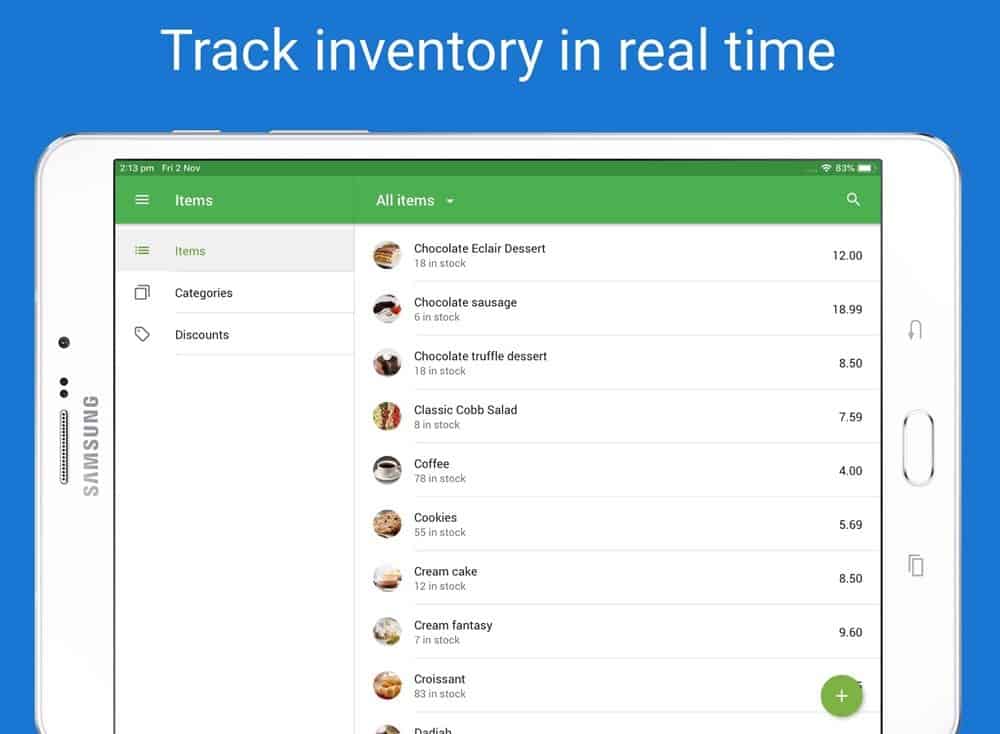 Inventory management is essential for businesses that stock the products they sell on site. Running out of a popular item can be a nightmare—especially for restaurants. Therefore, they need a way to ensure their inventory count aligns with the number of items they have sold.
Loyverse's inventory management features are extensive and serve virtually every need a restaurant or retail business would have. Users can prevent inventory discrepancies with inventory discrepancy reporting.
The system also features low stock notifications, individual item tracking, automated inventory tracking, inventory histories, and inventory valuation reporting.
Employee Management
Each employee that uses Loyverse has their own unique login and password. This allows managers and owners to keep track of who is working at any given time an d what they are there to do.
Loyverse's employee management features also include the ability to manage hours worked, employee timesheets, sales tracking per employee, and more.
Customer Loyalty Programs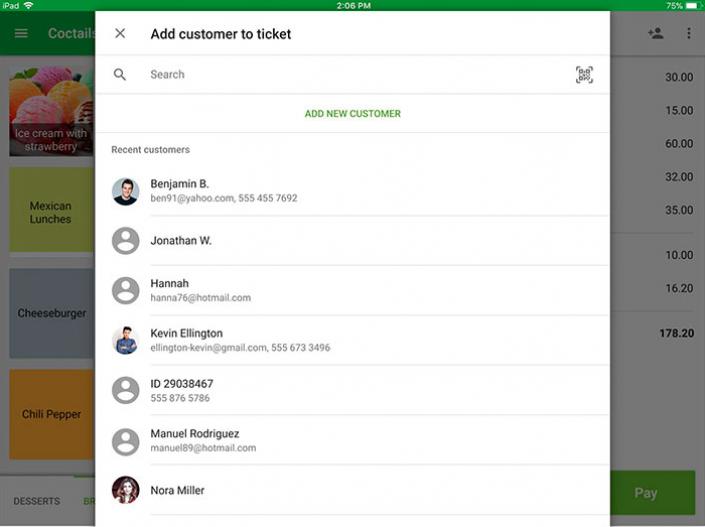 Just as Loyverse says on their website, customer loyalty is one of the most important aspects of running a successful business today. Generating loyal customers takes some effort. But with Loyverse, it's easier than it could otherwise be.
The system lets you create profiles in your database for individual customers. When a return customer checks out, the system recognizes them as a repeat customer and can apply its customer loyalty features to increase that customer's loyalty. These features include reward points that are automatically tallied and can be used toward future purchases.
Loyalty features help businesses deliver a stellar customer experience. This only increases loyalty and, in fact, is another important factor that differentiates successful businesses from mediocre ones.
Robust Reporting and Metrics
The importance of capturing data and using it to make data-driven decisions is more important today than ever before. There is so much data in the world today that it would take you over 180 million years to download all of it.
Successful businesses use data to make decisions rather than intuition or instinct. The more businesses that use data for this purpose, the greater the need for your business to do the same, making reporting and metrics a valuable feature in the Loyverse system.
Restaurant-specific Features
Below we will cover some of the features that Loyverse's restaurant-centric POS systems provide.
Customer Order Management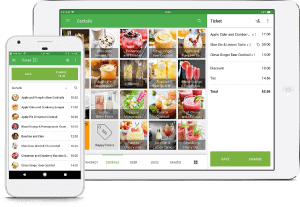 Order management features let restaurant servers manage multiple orders and open tickets at the same time. The system also lets you assign tickets and tables to specific servers. Plus, when it comes time to pay, the system allows you to split, merge, and move items between open tickets for an improved customer experience.
Kitchen and Front of House Collaboration
When a server enters an order into the system, a ticket is automatically printed in the kitchen so kitchen staff can get right to work on preparing it. Those tickets can be split be patron so that each individual diner's order is kept separate and can be served at the same time.
Extra Value-added Features
With Loyverse, you can manage dine-in, take-out, and delivery orders with ease. You can also customize menu items, apply discounts, and much more.
Loyverse Integrations: Clearing up the Confusion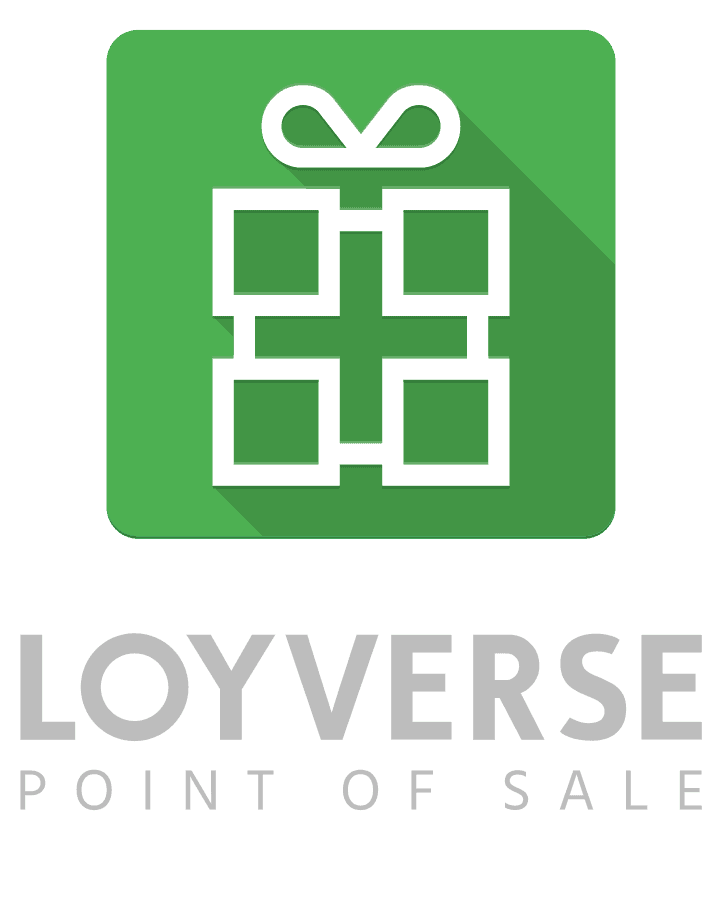 You will read many articles and Loyverse reviews that state that the system does not integrate with any third-party software. Unfortunately, some reviews use information found in other reviews rather than investigating a product independently.
The truth is that, yes, Loyverse does integrate with certain other systems to accomplish a variety of tasks and processes. For example, the company integrates its software with Worldpay, a global payments processing company. It also integrates with iZettle, a financial and payments processing company based in Sweden.
We wanted to mention this to underscore the fact that everything you might read in product reviews should be fact-checked. It's quite easy to find misinformation in product reviews.
The best reviewers dig deep for factual information, while some reviewers grab the first bit of information they find on the web and reword it. So, when you're evaluating POS systems or any product for that matter, always be sure to fact check the information you find in reviews.
Loyverse POS Hardware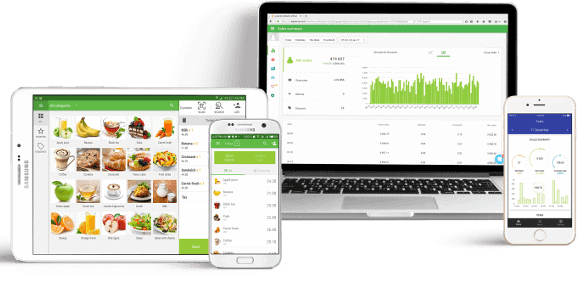 From our research into hardware used by Loyverse, we found that the company does not manufacture hardware components.
Instead, there is a webpage on the Loyverse site that lists compatible hardware components, all of which are manufactured by third-party companies like Epson (printers), Honeywell (barcode scanners), etc.
If in doubt, simply search for the hardware page on the Loyverse website and you'll find all the information you need about compatible hardware.
Loyverse Pricing
We have already made it clear that Loyverse software is free to download and use. However, there are two add-ons that are not included with the free version and are fee-based.
Employee Management Add-on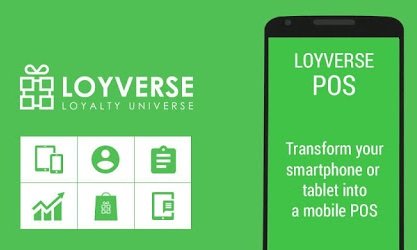 Loyverse's advanced employee management features are only available for a fee. It will cost you $5.00 USD per employee, per month, to add these features to your free system.
Advanced Inventory Add-on
Some of the most powerful inventory management features offered by Loyverse come at a price as well. To add these advanced inventory management features to your free system will cost $25 per store, per month.
Free Trials
Loyverse offers free trials on each of the above add-ons. You can try them for 14 days to see if they improve your performance. If not, you can opt out of paying and you won't be charged a dime for testing them out.
Does Loyverse Sound Like the Solution for You?
If you own or run a new or bootstrapped retail store or restaurant business, you should definitely give Loyverse a look. But not only because it's free. It is a quite robust system—not the strongest on the market, but better than many fee-based systems.
Nor do you need to run a bootstrapped business to benefit from Loyverse. Free doesn't mean low quality—quite the contrary in this situation. Loads of businesses of various sizes need point of sale systems to streamline operations. What's better than a free system that meets your needs and saves you money?
We like to recommend conducting ample research into different systems before committing to one. Make a list of needs and requirements. Check out review articles like this, remembering to check the information you read in those articles to ensure it's accurate.
Once you find a system you like, ask for a free trial. It's always best to use the system, before implementing a it, to validate your purchase decision.
Simply put, do your due diligence and fact check the information you find on any site aside from the actual company site of the system you're evaluating. Do these things and you'll find the right system, which may very well turn out to be Loyverse.