The retail business faces continuous challenges. From handling large amounts of stock to managing staff and the customer experience, there are a lot of balls in the air.
That's why whether your brand is big or small, everyone needs a tool to facilitate operations and streamline competition. LS Retail is a robust point of sale system that offers a variety of benefits to restructure any opportunity. Let's take a look at why.
LS Retail POS System Review  – Company Overview


LS Retail solutions powers thousands of stores across 140 countries globally. In business for over three decades, the brand runs by the motto of "we make business easy." Their goals are created from a variety of tenets that include:
Create a superior customer experience
Make business a pleasure
Products designed for the future
Based on Microsoft-tested technology
They've been a valued partner of Microsoft Dynamics for years and are a great ambassador for MS Business Solutions.
Today, LS Retail POS is run by Magnus Norddahl, who has over 30 years of experience in various management positions over a variety of industries. It is headquartered out of Iceland with additional offices in:
Dubai
Georgia, United States
Singapore
Malaysia
Portugal
LS Retail POS Benefits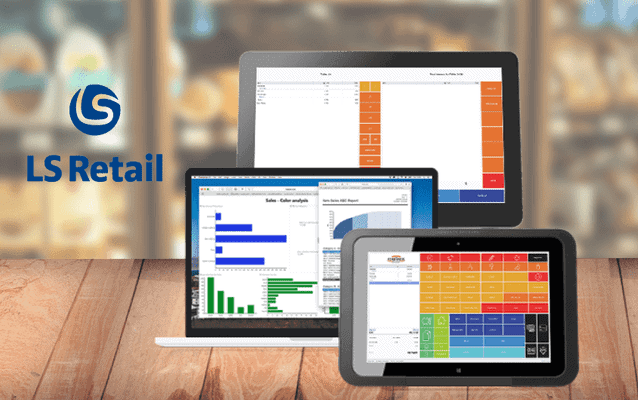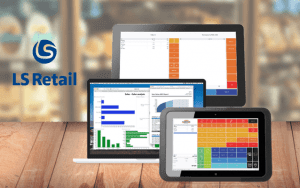 There are many benefits to the LS Retail POS system. This includes:
Detailed inventory management with stock requisition and transfer options.
An employee program to oversee scheduling, time, and attendance.
Ability to work both online and offline to optimize sales.
Customer catalog to manage both terminals and back office.
Vendor management system with a list of past items purchased.
LS Retail POS Pricing
LS Retail prefers to provide consumers with a tailored estimate based on your business. Online sites state that the web-based retail solution and inventory management software starts at $99/month. However, you should always call when they customize offers in such a focused manner.
That being said, they have recently installed a calculator to estimate the total cost of installing the system. The lowest amount for 1 user in 1 store, with 1 POS installation will cost $94 per month for the first six months. After that, the price will rise to $157 per month until June 2021. It will then go up to $185 per month.
In comparison, if you were looking for pricing for 10 users in 10 stores and 1 POS system, the cost will run $543 USD for the first six months then $922 after that until June 2021. Then the rate will increase to $1,085 per month.
If you are located in a country where LS Retail currently offers LS Central in-cloud you can take advantage of the following:
50% discount on your SaaS for the first 6 months.
15% discount on your SaaS subscription after 6 months until the end of June 2021.
Must commit to a 3-year subscription for LS Central in-cloud and agree to becoming a cloud customer reference.
LS Retail does offer a free trial with no credit card required. Simply contact the brand to get started.
Hardware and System Requirements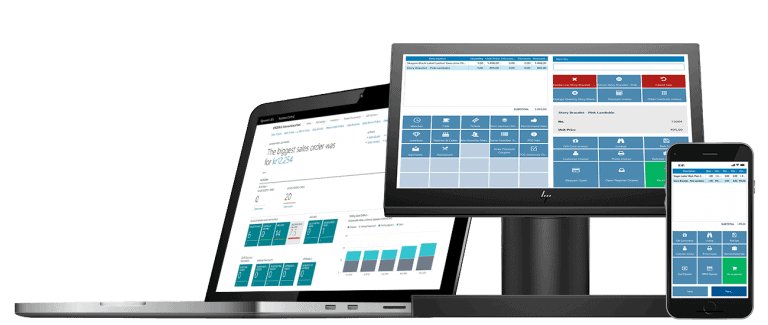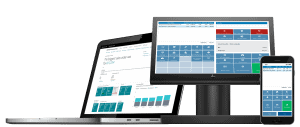 LS Retail POS is deployed through a variety of methods which include:
Mac or Windows operating system
Web-based, cloud, or SaaS
Functions on an iPhone, iPad, or Android
POS terminals are easy to set up. They use and support both keyboard and touch screen equipment. The enhanced terminals can pull up real-time data about a customer's purchase history and loyalty, as well as availability and product information.
The POS terminals can also act as a sales assistant, providing employees with relevant upselling and cross-selling suggestions to increase the sales amount.
Features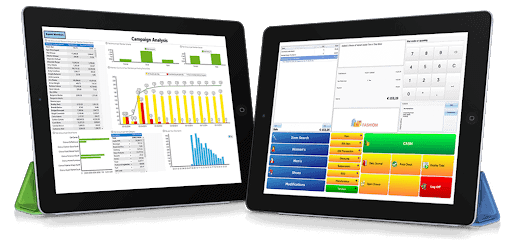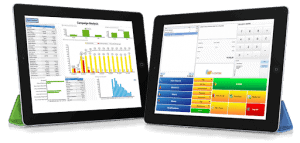 The LS Retail point of sale system is designed for the merchant industry. Optimize check-out procedures and empower employees with a host of functions. Calculate custom promotions while speeding up daily transactions.
The LS retail solution offers features that will increase revenue with up-selling tools directly from your POS. Manage staff effectively and always have products in-store. Expect additional benefits like:
Sell more volume faster
Diminish stock-outs
Reduce fraud and shrinkage
Cut staff training times
Increase loyalty across channels
The features offered are tailored to the needs of these businesses. Expect to find some of the following benefits to the software:
Unified Commerce Solutions
LS Retail allows a business to manage everything centrally from front to back with a single dashboard and system. The innovative software enables a business to anticipate and meet fast-changing consumer habits.
Customer Experience
Use the customer catalog to improve the consumer experience. It allows for easy lookup from both the terminal and back office. The system also enables a business to give a customer credit limits and allow them to purchase to their account. Then you can easily view transactions in the customer ledger.
Architecture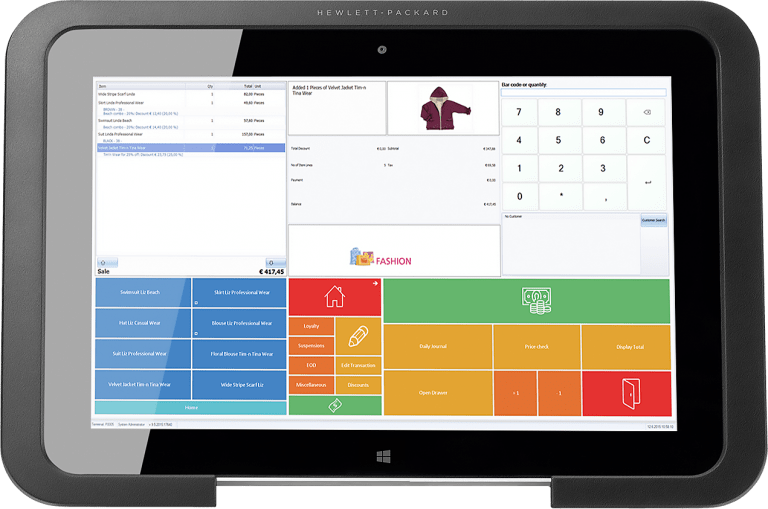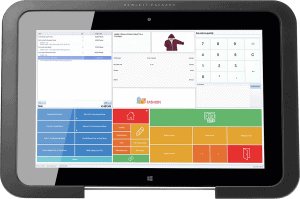 LS Retail is based on familiar Microsoft technology and all applications run on Windows OS and Microsoft SQL databases. There is an increased ease of use with a familiar system navigation. The centralized HQ database keeps all information central at the headquarters. Stores and terminals will receive new prices and items while all transactions are sent back to HQ.
On-prem hosting and cloud models allow a business to host their data or keep them in-house depending on your needs. Fast deployments can happen through data pack management. You can set up a data template that can suit multiple retailers in your area. From tax to layouts, printable forms, ad profiles, a new store can be up and running in no time.
Stock levels can be communicated in real-time at the store or terminal. Look up inventory levels as they happen for all locations or validate a gift card. The store database allows you to add a store level to your company and control settings for a specific store. It's uber segregation for easier reporting.
Employee Management
LS Retail lets a business to control the permissions at both the terminal and in the back office. If you add a connection to MyTimePlan for advanced workforce management. Manage your staff, discount limits, and login information. You can even "hot tab," which is the ability to switch cashiers between tabs for table and bar scenarios.
Inventory Management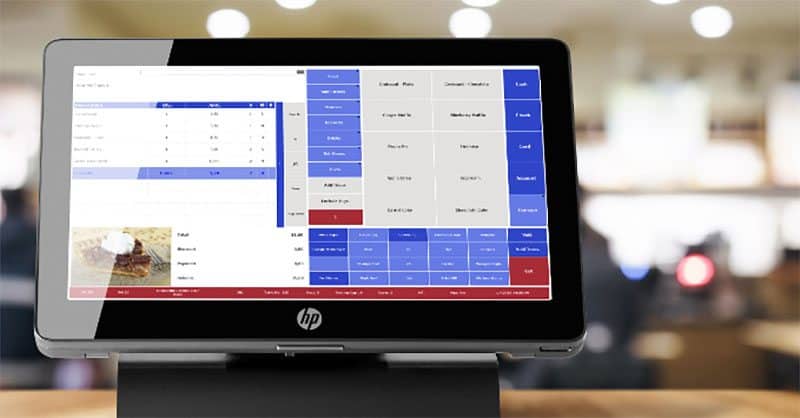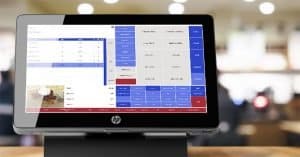 This POS platform enables a business to adjust stock levels any time a new item breaks out. See the inventory status for products at all locations both in the back office and at the terminal. Do your stock counting with mobile inventory. Create store transfers and fill purchase orders straight from the mobile app.
LS Retail POS also has goods receiving. Purchase stock from vendors then mark them as "received" when they come in. A business can also set trade agreement sales prices as ordering prices from any vendor.
Control stock levels with instant stock alerts that will notify you of minimum inventory and when the time is to reorder. The replenishment settings will allow for minimum and maximum inventory levels that will define what to add to your purchase orders. You can even track damaged or lost inventory without having to return it to on-hand.
Receipts, Labels, and Barcodes
Use barcodes to trigger credit memos, gift cards, and promotions. You can use them as a form of payment by simply scanning a barcode. They can also be triggered by scanning. These types of item barcodes can include masking, which means that involves quantity or price information.
The drag and drop receipt designer enables a business to design beautiful receipts with the graphical layout editor. The label design and printing feature allows you to create price and address labels and print them from the back office system.
Loyalty and Credits
There is a multitude of loyalty features for LS Retail. You can issue gift cards at any terminal, in any store. That also includes receiving them as payment. Create credit memos with returns that can be used for future transactions. Loyalty cards come with loyalty schemes to increase retention rates and keep people coming back.
Customers can easily gain points and redeem them for rewards in your store. People earn every time they purchase. You can always control the amount of points per purchase and how they can be traded in—whether it is payment or a discount.
Set customer or store-specific trade agreements to better control prices. Some different customers and stores can have different prices for the exact same item. Mix and match offers like "2 for 1" or "buy one, get one free."
You can also create offers with rising discount levels depending on the quantity of the item sold. For example, "buy 4 get 10% off, buy 8 get 20% off."
LS Retail POS Customer Service and Support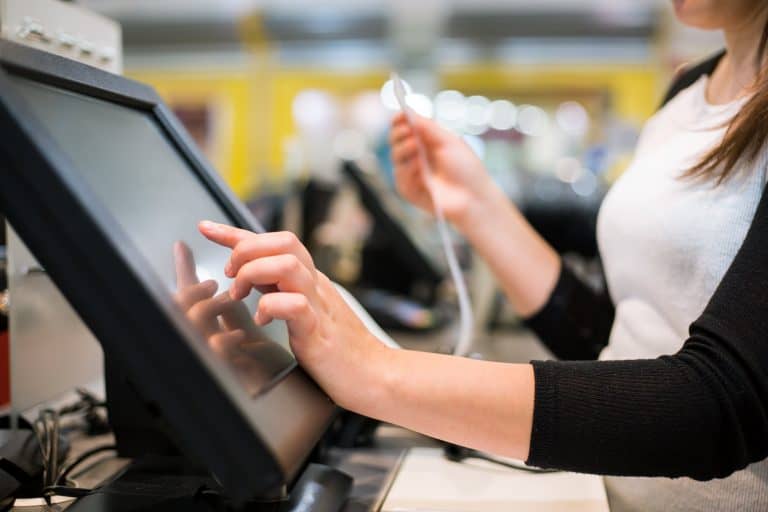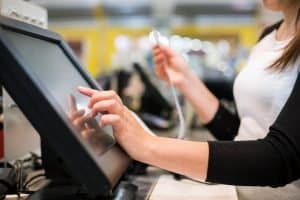 When it comes to training and learning the system, LS Retail has you covered. The company has an around-the-clock consulting service that possesses a unique set of skills and a wide range of expertise.
The consultants have proven experience in developing retail ERP solutions and customizing them to match a customer's processes. They have practical experience from live retail to hospitality operations. This includes setting up POS terminals and establishing communication between offices.
LS Retail also offers up solution sales executives. With offices from North America to the Middle East, professionals are locally deployed worldwide by a global network of partner organizations. They share the same views as the LS Retail brand and the commitment to creating lasting customer relationships.
LS Retail POS can enhance competitiveness by delivering customer-specific functionality with reliable and prompt advice right at your doorstep. Technical support is available at all times, simply submit a ticket through the customer portal and help desk.
The Final Say
The LS Retail POS solution meets the needs of your retail market, size, and industry. There are small and big differences between trading models, distribution, wholesale, online, retail, offline, marketplace, etc.
When it comes to retail, the brand serves a variety of industries like:
Apparel and fashion
Electronics stores
Furniture stores
Grocery
Pet stores
Duty free and travel retail
LS Retail is also involved in hospitality, forecourt, gas stations, c-stores, and pharmacies.
This is a point of sale solution for a retail business of any size. They offer all the usual bells and whistles associated with running anything from a single venue to an enterprise operation. With impeccable customer service and years of experience, LS Retail is a POS platform that doesn't disappoint!
Alternatives to LS Retail