Equipment leasing is a great business to keep cash flow consistent. Point of sale systems for equipment leasing help maximize the efficiency of your business. With various features designed specifically for equipment leasing, A POS system streamlines success.
Tracking accounts, payment calculators, and tax calculators help build financing options for an array of customers. The features work together to make bookkeeping easily managed.  Especially when the equipment leasing POS system sends out automatic invoices.
With an equipment leasing POS system, all data is stored about your business and reported back to you. The reports organize profit margins and payment information for your convenience. We've gone ahead and picked out the most efficient POS systems for equipment leasing. Below are our reviews based on features, pricing, and support.
However, it can be very costly to purchase POS equipment. What you can do to avoid such big costs is to lease that POS equipment rather than purchasing it outright. This will give you a lot of benefits.
You can gain many financial and technological benefits from leasing POS systems as you can read down below what you gain from each POS system when you lease it.
Some different types of the lease include:
Stretch Lease
Sale-Leaseback
Lease to Own
Quarterly
FMV (Fair Market Value) Lease
Semi-annual, Annual, Seasonal
Lease line of Credit
Step Up, Step Down 
Best POS for Equipment Leasing: Crest Capital

Crest Capital provides small and medium-sized business with POS equipment, vehicle, software, etc. at better rates, so you do not have to go through the hassle of bank loans.
By completing a 'no paperwork' application, consumers can benefit from the services without having to present long tax returns or financial statements. And making decisions is easier, within minutes, rather than waiting for weeks.
A variety of equipment, furniture, vehicle and software lease are all available. The loan agreements are at fixed rates that do not change with the inflation rate.
Real quotes are provided instantly. Consumers can use the free monthly payment calculator to get free payment quotes that can be delivered directly to your inbox. There is no telemarketing, no hassle and no pressure of any sort.
You just need to choose the equipment and the seller and leave the rest to Crest Capital to provide you a hassle free financing service.
Do not let cash flow problems affect the growth of your business
Crest Capital provides you hassle-free equipment lease and financing. Just select the type of equipment you want. With very little paperwork requirement, you can get fast approvals by just filling one quick and easy application form up to $250k. No need to show any tax return or financial statements.
Leasing Equipment from Crest Capital makes more sense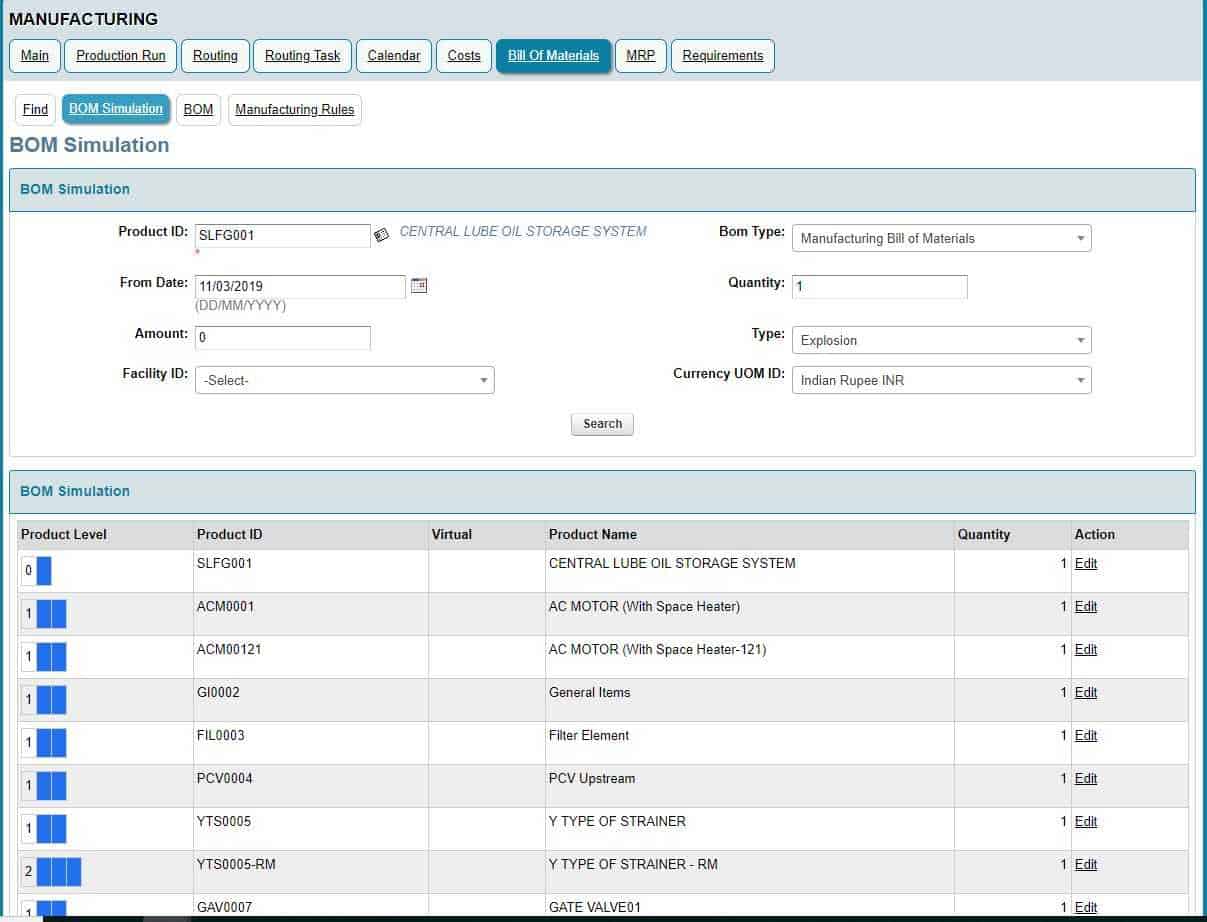 As new market opportunities arise, the need for additional equipment arises. Additional equipment buying requires cash, and cash being the common denominator for all business activity, be it a small scale firm or a large multinational, is the bloodline of all business.
Investing a large amount of cash and tie it up in equipment doesn't make much sense. But leasing that same equipment makes sense by matching the cost of benefit, where cashflow is easily predictable and justifiable.
A smart business will prefer leasing equipment over tying up their bank lines or capital. And then wait for the equipment to start giving benefit to pay off the lease. With the excess cash, they can borrow the paperwork to further fund their success. And this is just the beginning of the benefits that can be gained from leasing equipment.
No cash? No equipment, no success
When you lack the necessary budget, you need to purchase equipment than the whole process stifles and is put on hold. This causes the whole organization to suffer. No matter what side of the equation you are on, whether you're selling equipment financing or buying equipment financing.
If you're selling it, then Crest Capital can help you sell more, whereas if you're buying it then Crest Capital can help you grow and be more profitable. This way, the only people who do not benefit are your competitors that are not buying new equipment.
Crest Capital is the solution
With Crest Capital, if you finance or lease any equipment, the cost is spread over some years which helps keep your capital liquid. The business does not have to wait to buy the equipment. You can have the equipment whenever you want. And the seller benefits as they get a shorter sale cycle and 100% cash is paid up front.
Get A Quote from Crest Capital
Top 3 POS Systems for Equipment Leasing
Benefits

Affordable monthly payments

Credit decisions within 2 minutes

Apply easily through mobile device

Same-day equipment financing

No need to deplete savings

Does not tie up credit cards or line of credit

Lower rates/ Flexible terms

Better than a bank

Fast approvals (within hours)

Section 179 friendly!

"No paperwork" application

Progress Payments/Re-fi's/Payoffs

Used equipment = OK

Private party financing is welcome

Funding speed: as fast as 1 day

Monthly, seasonal and deferred payments available

Annual rates as low as 5.49%

Customer Service

24/7 customer support

24/7 customer support

24/7 customer support

Price

Not available

Not available

560/month for 60 months

TimePayment helps in setting up your company with high-tech point-of-sale equipment that will help make your business successful. With constant changes in technology, you need to update your equipment to stay up to date constantly.
This means you will have to incur costs to replace your existing equipment with the latest equipment, to stay at the top of the game and that is where Time Payment helps.
The financial program of TimePayment helps you run your business smoothly without having to worry about your financials. There is little paperwork, and your business won't be disrupted.
Some of the features of TimePayment include:
Predictable Monthly Payments
In the overly crowded markets with fierce competition, your success depends largely on high-tech equipment. Tying up your cash, a line of credit to buy equipment can leave you vulnerable and can become the difference between a bump of the end of the road, but with Time Payment, you can easily fix that. There is no need to deplete your cash reserves by purchasing the POS equipment outright, with Time Payment, you can finance your POS equipment.
Predictable monthly payment plans can be made so that you can focus better on the important things- increasing revenue and increase productivity with safe and efficient transactions, rather than worrying about your future cash flows.
This further gives you three more critical advantages:
Convenience

You can easily complete the entire leasing process from filling the application to make payments all from your laptop computer or your mobile phone. This will make it easier to get what you need.
Speed
TimePayment lets you make online credit decisions within minutes; you can make credit decisions in less than just 2 minutes! The full application can be filled in 15 minutes, and same-day funding is available. With all these benefits you can have your equipment up and work right away, no need to go through financial services provides for approvals.
Flexibility
TimePayment supports different transactions over a wide array of price points that work with a range of credit profiles ad can be offered to finance on the POS equipment that others may not consider. Whatever POS equipment you need, the chances are that TimePayment will finance it for you.
Equipment Leasing Management Software: CiT Direct Capital

When you start up your dream business, you probably don't think of practical questions like how to finance that heavy and expensive machinery that will make your businesses operations easier. While you are busy in the thrill of owning your dream business, CiT is there to help you expand your business. By using the right equipment through its POS equipment leasing program.
They have worked with a large number of companies and filled their needs with different creative borrowing options and POS loans that fit each of your businesses need. The customer service is 24/7, and all agents are personally invested in seeing you succeed and expand your projects successfully.
The benefits you gain from POS equipment financing are many, CiT's services are unparalleled, with years of working experience. CiT helps your run your business smoothly with their POS equipment leasing option. It increases your productivity levels and generates higher profit margins for you.
The term lengths of CiT Direct Capital's lease are from a 30-day period to 72 months, at annual as low as 5.49 percent. The application amounts up to $250,000 only.
Benefits of CiT Direct Capital
Simplify
Simplifies communication between your company and outside it as well
Keeps tracking your inventory easier
Updating equipment is easier without any heavy investment
Important insights about your business are available
Preparing pay-rolls and built-in clocks are available
Better organization is achieved
Pricing
You can easily lease any POS equipment that you require, but first let us educate you before you spend too much, and it causes cashflow problems for your business. When you chose to lease POS equipment, you can take a lot of advantages such as the ones below:
Tax savings are easier
More freed up line of credit and cash
Simplify your balance sheets
Save your working capital for emergency situations
Be able to enjoy new equipment frequently
Growth
You can easily update your equipment on a regular basis without having to pay a massive amount of cash on line of credit or without sacrificing your hard earned capital.
Get A Quote from CiT Direct Capital
Our Final Review
The world is evolving and so should you, or you'll be left behind. Your business should evolve with the changing trends and environment, and for that, you need to replace that old equipment with state-of-the-art technology. However, you should be smart enough to take advantage of POS equipment financing rather than disrupting your cash flow and see how your business changes for the better.
We understand that different businesses have different needs and are different in a lot of terms. These POS equipment financing systems that we have reviewed can be the solution to your problem. These POS equipment leasing companies have a variety of monthly plan payments that depend on company-specific factors, which will fit your businesses needs very well.
We have discussed three excellent POS equipment financing systems that will change your business practices for the better. We strongly recommend using Crest Capital as they have affordable and flexible leasing equipment options for POS purchases.
TimePayments, our second recommendation understands that business now has limited cash on hand and thus it makes more sense to finance an equipment lease rather than purchase it. Therefore, they have come up with excellent payment plans that are simple and flexible and will work for any business without draining your cash.