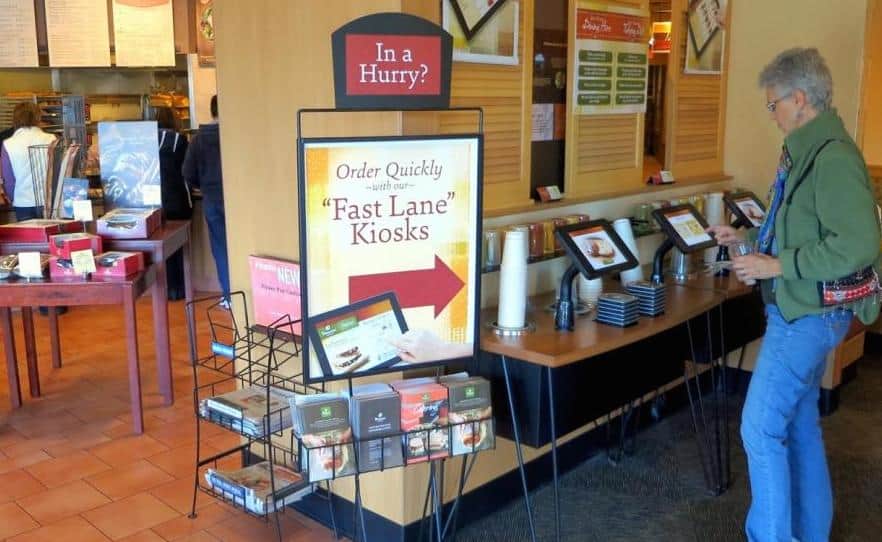 Owning a kiosk can be tough, but managing one can be tougher. A reliable kiosk POS system should help you run your business more efficiently. Choose a system that can handle multiple registers, offer inventory management, and sync your client data.
Whether you want help with integration, finances, or inventory, you can do so by investing in one of the following point of sale software.
In this review, we'll examine kiosk-specific POS systems, ones that can offer you all the features you need for this type of business. We'll take a look at features, pricing, integrations, and hardware like register and barcode scanners.
Some of these POS systems include having the information automatically synced. This means integrated data from various providers and processors, one dashboard for all types of management. Also, integration from your credit card processor, as well as being compatible with printers, drawers, stands, scanners, and more.
All-in-One Solution for Kiosk Software: Shopify

Want a professional software that will make sure to integrate all of the necessities into one compact dashboard? Maybe you're scared of taking on a point-of-sale system because you don't want to have to learn much. If this is the case, you want to invest in Shopify's month to month point-of-sale software for your kiosk. With three affordable tiers, depending on the size of your store and your needs, you'll be able to maintain your finances and inventory with ease.
Top Features from 
Integrated and synced information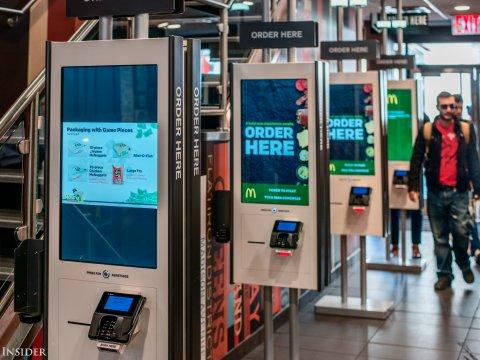 There's nothing worse than finding the perfect point of sale software, only for it to not be able to integrate and sync with anything you already have. In finding something so perfect without integration services, you may be held back and unable to upgrade. Thankfully, Shopify has your back, as their business depends on the success of yours.
With their synced information and integration systems, you'll be able to manage your kiosk sales whether the system is online or offline. Being able to sync in real-time, you won't have to worry about customer profiles, orders, or your inventory suffering because of an incapable point of sale software system.
Get Free POS Systems Quotes
Available software
If you want to upgrade some of your hardware with a point of sale software, Shopify is your answer. There are pieces of hardware including:
APG Vasario 1616 cash drawer
Star Micronics TSP143L receipt printer
Socket Mobile 7CI product scanner
Shopify's official card reader
Heckler Windfall iPad Stand
Dymo Label writer 450 barcode printer
Even More Features from Shopify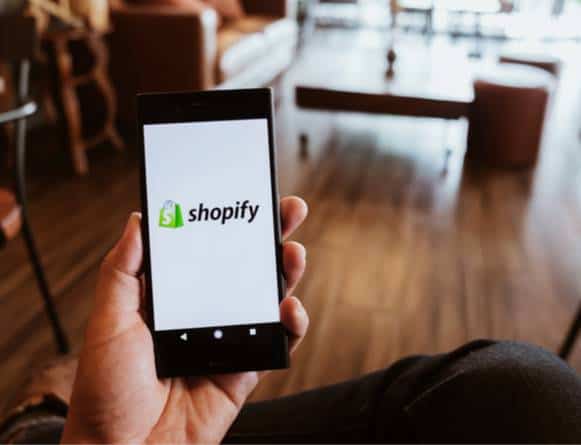 With the aforementioned products and Shopify integration, you'll be able to print out receipts, update your online inventory, scan accepted payments and products, as well as print bar codes to update prices in your story.
Solid Integration
As for the integration of the payment provider, you won't have to set up an entirely new system, as Shopify's kiosk POS system works with the current credit card reader you use. Payment methods that are accepted include American Express, Mastercard, and Visa.
The concise and straightforward dashboard allows you to track both sales and customers whether they've purchased from your store online or at your kiosk in person. You won't have to click anything else to be shown all of your sales at once. With detailed reports, as well as analytical reports on your purchases, you'll be able to find methods of business growth and indulge in better business practices.
One dashboard for management
Never worry about having to click through a plethora of tabs to be able to find the information you need. Whether you've synced your customer information from another platform, or you're trying to find specific orders, you can do it all after signing into your primary dashboard. Having this freedom and ease of use under the user interface means that you'll be able to provide a seamless experience for customers (and for yourself).
Best Mall Kiosk POS System: CashierLive

Next on our list is a mall kiosk system that's specifically for those that have a small business in the middle of the mall. While it seems pretty self-explanatory, those that are larger kiosks may already have all that they need and don't need a new POS system. If you're in the market for growing your business, the Cashier Live mall kiosk point of sale system is one for you.
There are numerous features when you sign-up for Cashier Live's mall-specific kiosk point of sale system, some of which include the following:
Multiple types of registers
As we mentioned, when you pay per month for Cashier Live, you'll be able to reap the benefits of "unlimited registers". So what exactly qualifies as a register? Simple: any mobile device or computer that's capable of ringing up sales is what is considered a register. Thankfully, you have unlimited use of these and don't have to pay extra fees for more registers.
You will not have to worry about spending big on brand new iPads or other registers. Your phone in your pocket is all you need to run a business.
Fee payment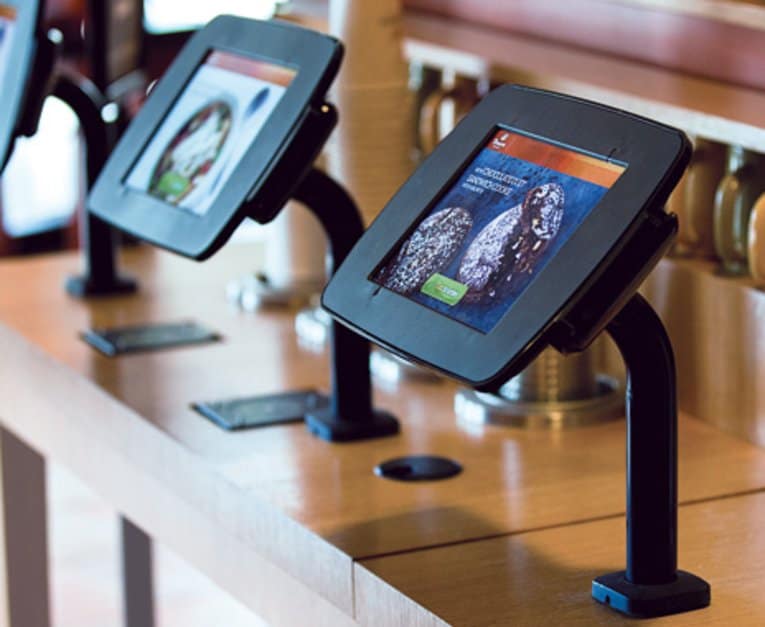 As we mentioned, the fees are under 2.7%, but they aren't hidden! The processing fee is something that's taken out only once a month from the bank account that you have your profits deposited into. You won't have to worry about paying it all up front beforehand, and you don't have to worry about it coming out multiple times a month from your bank account or transactions.
Speaking of payment, you don't have to prepay for the usage of the services and software, either, as Cashier Live is strictly a month to month service. In having this, you can gauge how much you like it without a ton of commitment; however, if you want to pay up front entirely and save money after you've figured out that you like it, you'll receive a discount.
Post-trial options
A lot of companies will try to lure you in silently by billing your account after your free trial has ended. Thankfully, with Cashier Live, this isn't the case by any means. If you don't take action after your free trial has completed, then you won't be billed, and your account will be locked automatically. CL is a company that's anti-hidden fees and payments, and you won't have to call their customer service to see a charge refunded to your account.
One of Cashier Live's goals is to be as transparent as humanly possible. This keeps them honest and eager to earn your business. If you are unsatisfied and do not wish to continue with them, then the transaction ends there. No hidden charges. No surprise fees.
Tight security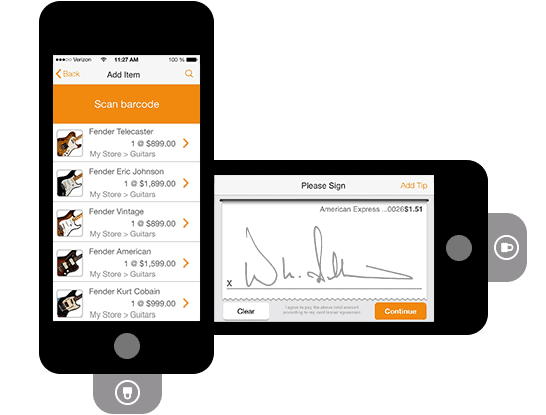 Security is everything for you and your customers, whether you realize it or not. Thankfully, in using this point of sale software, you'll be taking advantage of one of the tightest point of sale systems in the world – also known as the PCI service 1 secure connection, your customers won't go crazy over worrying, and you can keep their information safe and secure (as well as yours!).
Unfortunately, there is no option for integration of the existing card processor, which may seem like a total disadvantage, but there is an upside. Those that would like to migrate over for a better price can do so with ease, as Cashier Live offers matching or beating the estimate to get you on the same platform to manage your kiosk with ease.
Best iPad Kiosk POS: BlueBird

Last on our list is a fun kiosk point of sale system that relies on user interface more than anything. Whether you're using self-service features that others may not offer, or you're entirely running the show yourself, you'll want to invest in such a point of sale system.
Top Features from BlueBird
Two types of terminals; countertop and portable
The portable terminals allow you to take payments types of tables or on the go, which is especially useful for restaurants that are trying to maintain their speed and efficiency. Maybe your kiosk is so portable that this is a must for you, especially if you don't have many employees. Within the portable terminal, you'll have dual WiFi and Bluetooth network connections to link the terminal between the payment processor and point of sale software.
Beyond this, there are countertop terminals that accept card payments with a point of sale system that integrates a Verifone vx820 terminal. If you're a kiosk merchant that tends to have high volumes of customers and transactions, this is one of the "go-to" pieces you should invest in.
Matrix product selection
It's worth noting that there's a vast selection of intelligent products that utilize matrixes to better the user interface. Other features (some of these are for restaurants or food kiosks) include:
Self-service Kiosk POS can operate on its own, so you don't need to interact with your staff constantly
Always-on modes for maintaining a fully functional hub, even when you don't have Internet
Enterprise reporting for deep analytics into your kiosks and transactions
Kitchen display screen for sending orders over
Maintain and change menu design
Using smart tokenization, the BlueBird global kiosk POS system will allow you to enable identifying tactics so that your customers are rewarded. Beyond this, there are virtual customer profiles hidden within to register the history of the customer. In doing so, the point of sale system will recognize their prior visits, creating a more personalized experience.
No matter how unique your kiosk is, there are many types of point of sale systems out there for you. Whether you sell clothes or you're into the food industry, there's a POS system that's affordable, efficient, and will streamline your experience as an owner or manager.
Reasons Why You Should Invest in a Kiosk POS System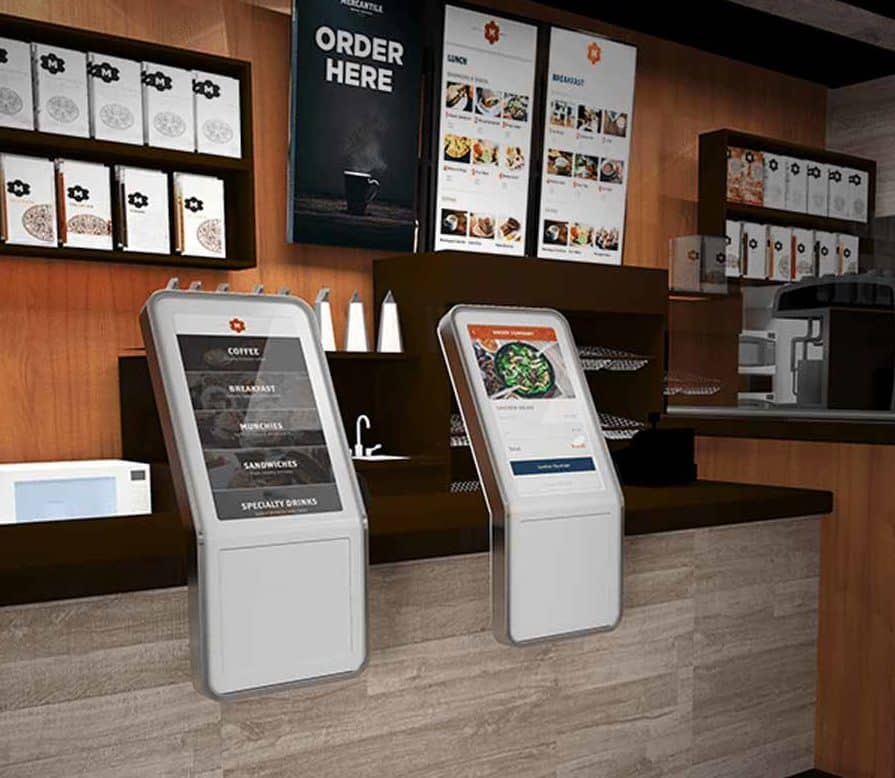 Even though kiosks are generally small and near many other stores, you shouldn't let it get you down. In order to be successful in the kiosk business, one may have to use a POS system that caters to your business needs. Specifically, you'll want to look for features like customer loyalty, inventory management, improved labor productivity, and more.
With the right kiosk POS system, you'll be able to do the following:
Sync customer information while offline
Manage inventory virtually
Offer safe and secure payment options for customers, despite not being a large department store
Inventory Management
A quality POS system will allow you to track your inventory. Some even can place orders to replenish your inventory if it becomes low. You are also able to view what you have left in stock in one simple place, as opposed to having to look manually.
Upselling
It is quite easy to implement upselling using one of these great POS systems. In the system, you'll have the ability to upsell and cross-sell to clients, which can often add dividends to your bottom line.
Handle Transactions Offline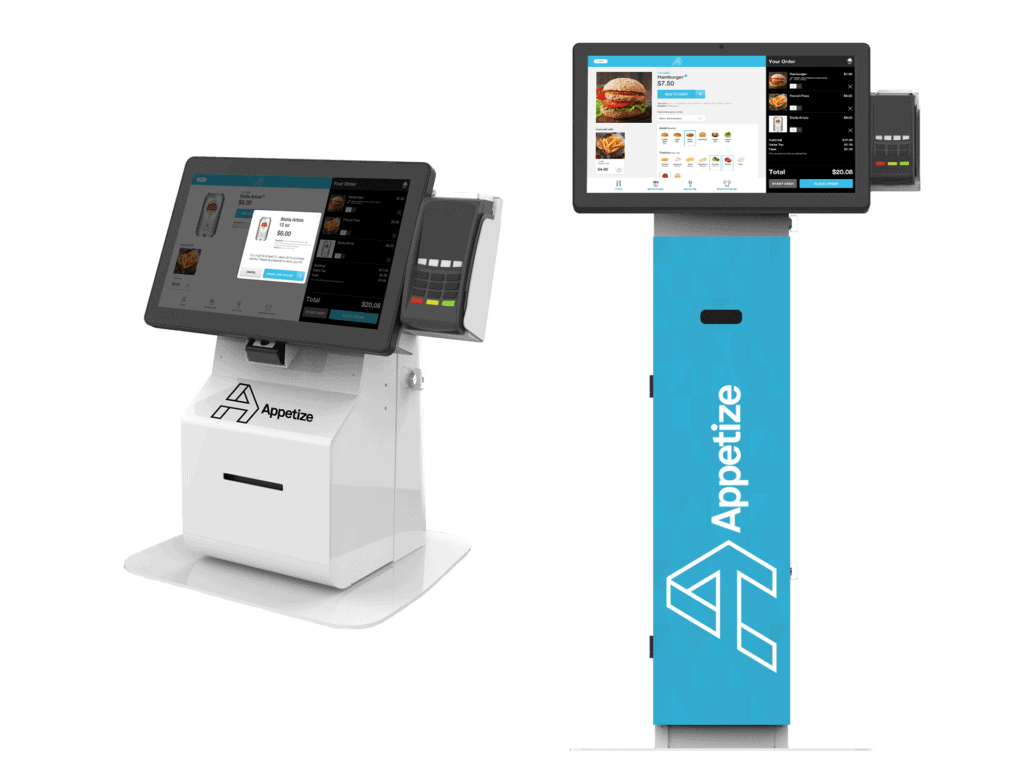 Anytime you get a customer is a good time. Having a system in place that can handle new customer information even while offline is vital to running a business. The automatic sync when both online and off will keep your books up to date. These benefits will do wonders not only for your productivity but also your ease of mind. Knowing you have a reliable way to manage your inventory during the middle of a busy day will keep you from worrying.
Having a safe payment system will not only protect you, but it also protects your customers. You will not have to worry about someone claiming you double charged them, which is an issue with some smaller merchants.
Don't Forget Taxes
One other reason that you should invest in a point of sale system for your kiosk is to make sure that you have an organized list of documented customers and sales. Since you're a smaller business, it's essential to have the correct information come tax time.
The Bottom Line
POS systems have become increasingly easy to integrate into any business, no matter the size. The kiosk POS systems listed above can help your business succeed but will save you hours of frustration and bookkeeping.
Not having to focus on inventory and bookkeeping during the middle of the day will allow you to focus on what matters, the customer. With a point of sale system, you are buying not only a reliable way to keep track of many things, but you are also buying peace of mind.
With systems that can be applied rather fast, the question becomes: Why aren't you already using one?