What if you had a cloud-based POS system that supports multi store application, unlimited number of users, automatic backups and marketing and may be used on almost any device? Well, this is precisely what the Rain point of sale system is designed to offer you.
Though simple in design, the software can handle the point of sale needs of one to 100 stores simultaneously. Thousands of retail store owners who are already using this system have posted and increase in sales by about 20 percent in their first year.
This is to say that you are getting your hands on product that has been tested and proven to work for retailers. As you will learn throughout this review, this product is tailor-made to meet all POS needs for retailers.
Rain POS Review – Company Overview

Come to think of it, the best retail POS systems in the market today are offered by renowned and reputable providers. This is actually the case with the Rain POS software—developed by Rain POS, a US-based provider that was founded in 2008.
This POS system was essentially designed to make things easier and even better for any specialty business owner. In this regard, the software was developed to run on a single database. This being the case, you will always get the same inventory levels across all your sales channels with this system.
Additionally, the website and POS system are designed to always be in sync. This coupled with the fact that the system is cloud-based, means that you actually do not need backups or in-house servers to run a powerful POS in your retail store.
Get a Comprehensive Feature Suite for Your Business
The suitability of any point of sale solution for your business mainly depends on what it can actually do. In this regard, the Rain point of sale system is precisely what you need for your retail business. This may be attributed to the fact that the software is packed with an assortment of retail-specific features and capabilities.
Additionally, the provider offers retail owners a unique e-commerce website that integrates seamlessly with this system. This, along with the retail management, POS and marketing tools, are some of the POS capabilities any retail business needs today.
Rain POS Benefits
DSS and PCI security compliant
Offers secure cloud backups
Supports unlimited number of users
Supports text message marketing
Compatible with multiple operating systems
Comparatively easy to set up and use
Comes with an integrated website
Serves as an all-in-one POS platform for retail businesses
Multi-store capable
Rain POS Drawbacks
Does not allow you to enter multiple inventory items at the same time
Rain POS Pricing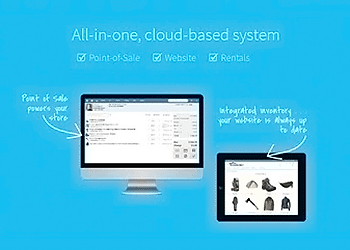 Currently, there is no much pricing information on the provider's official website. However, it is clear that the provider does not charge any upfront costs for the POS. basically, the POS only requires you to pay a monthly subscription fee.
You will also love the fact that the provider offers a free demo for the POS system. As such, you will be able to experience its capabilities firsthand before you decide to invest in it. Should you decide to implement this POS solution in your restaurant, you will be required to pay $99 per month/user.
This amount is for a single terminal in one location. If you decide to increase the hardware or terminals in your business, you will be required to pay more. To get an accurate quote, you need to get in touch with the provider.
Rain POS Features & Capabilities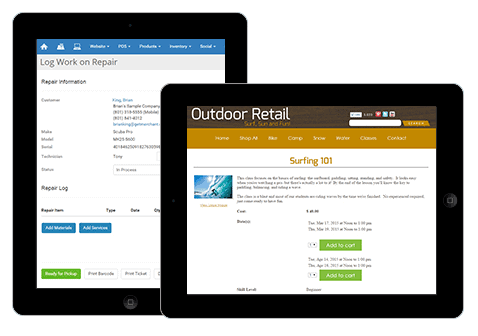 Just as is the case with other types of businesses, you will need a retail point of sale solution that is tailor-made for your business. As mentioned earlier in this review, the Rain POS has been proven to enhance sales in retail businesses by up to 20 percent.
This may be attributed to the fact that it is packed with industry-specific features and capabilities. So, which are these features that make Rain POS one of the best retail POS systems in the market?
Cloud-Based POS Solution
As compared to on-site PODS systems, cloud-based points of sale solutions are known to be superior. No wonder so many businesses today are shifting towards cloud-based POS systems. Being one of the best cloud-based retail POS systems, Rain does not require you to backup your data from time to time.
Instead, the system automatically backs up all your business data securely in the cloud. From there, you can access the data wherever you are from any device that has an internet connection. This being the case, you do not need to be physically present for your business to run smoothly.
As you may have realized, cloud-based POS solutions have many benefits to offer. In this regard, here are some of the cloud benefits you will get form your Rain POS system:
Inventory Sync
As a retailer, it pays to keep an accurate track of your stock, don't you think? This is why the Rain inventory feature is always in sync. This feature is designed to sync instantly and automatically whether you are accessing it online or in store.
Precise Tracking of Repair and Service
With many other retail pos systems, repairs and services can be a huge hindrance to your business. To make it as smooth and easy as possible, Rain POS features an integrated service tracking capability. As such, even the minute inventory items required for service or repair will be added to the parts of the claim tickets used.
Additionally, the system ensures that you are aware of the status of any repair or service at any given time. With this system, you will not have to call your customers to let them know that their products have been serviced or repaired and are ready for pick up. Instead, the system will automatically send them text messages whenever the repair or service on their items is completed.
Integrated E-Commerce
Many of the leading retail POS systems available today have an integrated eCommerce platform. Well, the Rain POS system is not an exception, in this regard. To get this feature, you are required to integrate your business website with this POS system.
By so doing, your online inventory will be automatically updated whenever an item is added or sold. This allows your customers to see what is in stock before driving to your retail store. Additionally, your business website will be developed on a responsive website platform; making it mobile-friendly.
Retail Rental Management
Do you own a rental company? Then you really need to try out the rental management capabilities of this system. Rain POS offers an array of rental management capabilities that are suited for retail businesses. With this system in place, you will be able to:
Create Rental Packages – allows you to add products to the rental inventory quickly and choose the accessories that can be added to that particular reservation. This makes it easier for you to create packages for the items that are frequently bought together in your business.
Set Variable Rental Periods – allows you to preset variable rental periods for your products to hourly, daily, weekly, monthly or even per season. This capability also allows you to preset the corresponding price for each period. The rental software is integrated with your Rain POS system, allowing it to accurately calculate the total at checkout.
Customize Deposit Amounts – since some rental items require larger deposits than others, the software is rather flexible. As such, it allows you to adjust the amount of deposit you want to collect for each of the rental item.
Generate Reports – this capability gives you an updated report on the rental items are going out, being returned or are overdue.
Determine Late Fees – allows you to set up late fees amounts to be charged at your preferred intervals. For instance, you may choose to charge per hour or even weekly.
Automated Marketing Tools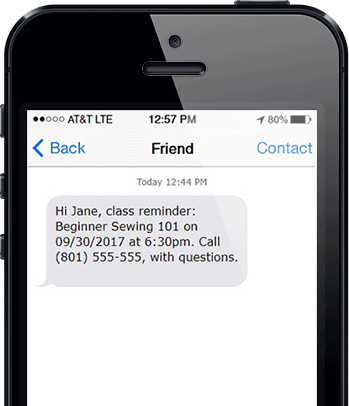 How else are you going to increase sales in your business, if you do not market it effectively? The Rain point of sale system is equipped with an assortment of marketing tools to help you achieve just that. According to the retail store owners who are currently using this system, these tools help increase sales and revenue automatically.
Some of the main marketing tools you will get with your Rain POS system include:
Automated email marketing
An integrated POS website – a mobile-friendly website that updates simultaneously with your POS system
Automated coupon emails
Targeted email marketing
Timely reminders – you can send your customers service as well as class reminders to keep them coming back to your store.
Social reviews
Alternatives to Rain POS
Our Final Verdict
The affordable, cloud-based Rain POS system was developed with one goal in mind; to make things easier for retail business owners.
With this system, you will find it easier and more convenient to serialize sales, manage inventory, track repairs and services, manage customer accounts, track purchase orders and vendors as well as create and process gift cards.