Square has become a household brand name in the point of sale (POS) space. The company now makes a POS system, especially for foodservice businesses. If you own a food and beverage service business, this article is for you. Below we give you a comprehensive review of Square for Restaurants.
Square was founded in 2009 in San Francisco. Its restaurant POS system is used daily by thousands of food and beverage establishments around the world. It acts as a centralized system to help restaurant owners improve the daily operation of their businesses.
Square for Restaurants streamlines your business's operating practices and automates manual, routine, administrative tasks so your staff can spend more time focused on the customer.
This enables restaurants to serve more patrons, realize more efficient and effective business growth, and provide a better customer experience.
It is a cloud-based, software as a service (SaaS) system, which is normally operated through Apple's iOS operating system. Most restaurants leverage an iPad to operate the system. It only partially works with Android devices.
Square for Restaurants delivers a robust feature set, which is among the reasons it's so popular. Below we'll cover the pros and cons of Square for Restaurants, some of its features, and pricing. We'll then discuss its hardware kits and what they include.
But first, we'll start with a quick overview of who uses Square for Restaurants to provide you with some context.
Which Businesses Use Square for Restaurants?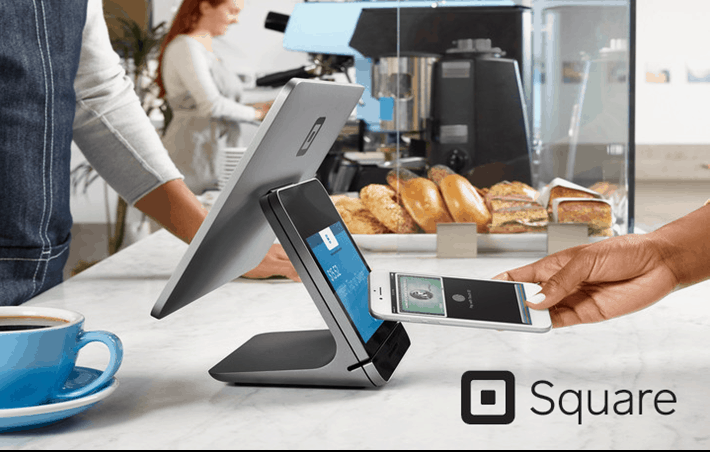 Square for Restaurants It is commonly used by a spectrum of food and beverage businesses, including quick-service restaurants, full-service restaurants, food trucks, casual dining establishments, bars, lounges, and virtually any type of business in the foodservice industry.
Advantages and Drawbacks of Square for Restaurants
The majority of businesses that use Square for Restaurants are quite satisfied with the system. It is consistently ranked among the top foodservice POS systems available and is a clear market leader.
However, as with any software solution, some users find faults in the system that end up being dealbreakers. From our own experience, we've found that discontent with any particular software solution typically is caused by users' inability to use the system to the fullest of its capacity.
Regardless, the positive reviews tend to outweigh the negatives ones. Here are some commonly cited pros and cons of Square for Restaurants.
Pros of Using Square for Restaurants
Intuitive and Easy to Use: There are many moving parts involved in running a restaurant. You need a system that can make you more efficient and serve more customers in less time. Square for Restaurants does this.
Value for the Price: The most basic Square for Restaurants software plan is free to use. However, POS software isn't helpful without POS hardware components to gather data, process payments, scan items, etc. Those hardware components are not free. Still, most POS system providers charge for the use of their software, so this is a definite selling point.
Customer Support: Square for Restaurants is known for having reliable customer support. It is live support and is available 24/7 (if you go with their Plus or Premium plans, which are not free). Customers can contact support via multiple channels, including phone, email, live chat, and social media.
Self-Help Resource Library: Sometimes it's faster to solve a problem for yourself than relying on a customer support team. Square for Restaurants offers a vast library of resources, guides, video tutorials, and other materials to help you solve your own problems. It's easily searchable and allows users to resolve their own problems in minutes.
Mobile Cloud-Based System: Traditional, on-site POS systems operate on a closed network. You must be on-site and logged into the system to access vital data about sales trends, inventory management, etc. On the other hand, with a mobile cloud-based POS system like Square for Restaurants, users can access important data from anywhere, any time of the day.
Cons of using Square for Restaurants
Limited Compatibility: Square for Restaurants was built to be used with Apple mobile devices. This was clearly a problem for Android users because it meant they had to buy an iPad to use the system. Today, Square has opened up its code and is now partially compatible with some Android devices, but not all. Plus, the Android devices that are compatible with Square are not compatible with all of its hardware components.
Average Back-of-House Capabilities: Most aspects of Square for Restaurants are great and users have come to expect excellence from the brand. However, some of the back-of-house features leave something to be desired. For example, the reporting functions can be confusing and complicated, which slows things down when the evening rush arrives to dine.
Bugs and Hardware Issues: As mentioned above, the vast majority of Square users are satisfied with the system. But some users report bugs in the software and malfunctioning hardware components. A common complaint is that Square's mobile card reader breaks down and has a short lifespan.
Square for Restaurants Review: Features
Square delivers features that restaurants and other foodservice businesses need to keep things running smoothly. Here, we'll dive into some of the system's best features and functionality that keeps servers, chefs and cooks aligned and working together like a well-oiled machine.
Menu management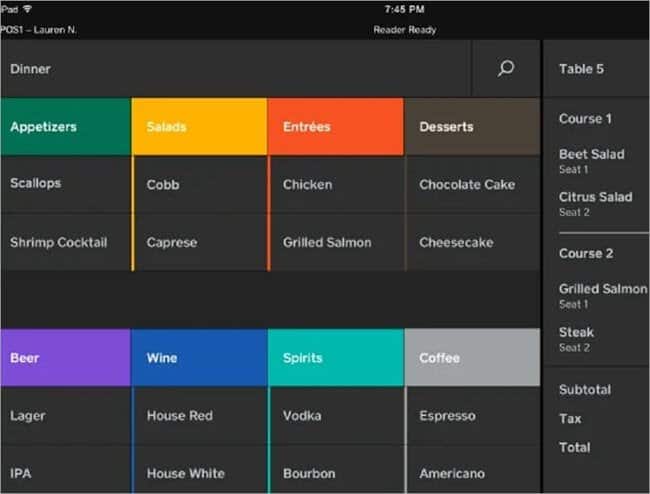 Many restaurants have menus that change on a regular basis, if not daily. New items get inserted into the menu and dishes that aren't selling well, as well as dishes that require seasonal ingredients, get 86ed (a common term in restaurants that means to remove an item from the menu).
Square's restaurant menu management features track all of this in its restaurant POS system, eliminating the need to track manually. Plus, you can customize menu layouts, automatically reorder items, and place top sellers front and center on the POS checkout screen for faster checkout. As a value-added bonus, if you own or operate various restaurants, you can make menu changes and apply them to every location.
Square Online Store
Today especially, more and more people are ordering food to be delivered rather than going to restaurants to eat. So, you need to streamline your carryout, curbside pickup, and delivery processes. The Square Online Store is built for this. Orders placed via the Online store are automatically synced with the Square for Restaurants POS system, delivering a seamless experience for both the customer and restaurant staff.
Bulk Additions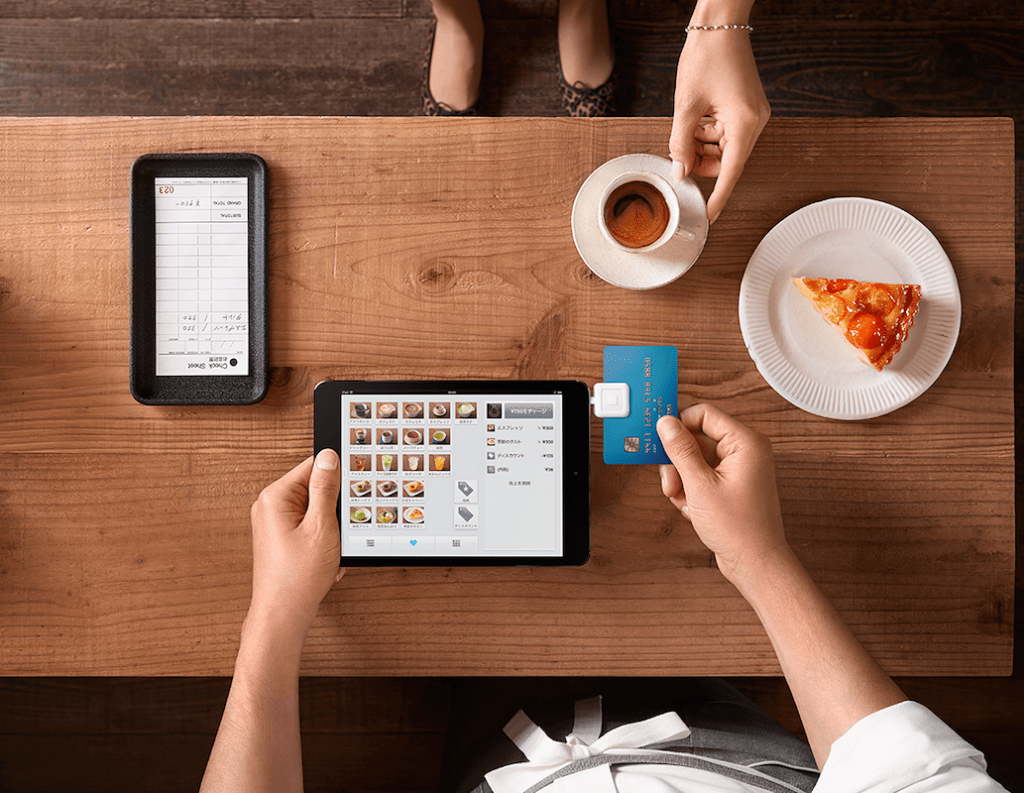 You can say goodbye to updating your menu item by item because Square's restaurant POS system allows you to update entire sections in bulk. Say you want to update the entire entrée section. You can do that all at once rather than having to update each item individually. This saves time that is better spent catering to customers.
Integrations
Square for Restaurants integrates with various other software systems that manage everything from order delivery to employee management systems. You can find a full list of integrations on the Square website.
Advanced Discounts
Every restaurant or other foodservice establishment runs discounts and special offers from time to time. They could be one-offs or recurring discounts like "Ladies Night or "Happy Hour." This necessitates price changes in your POS system.
With Square for Restaurants, you don't need to do those changes manually. The system is built to guide you through the process with prompts that let you let you make those changes in seconds.
Table Management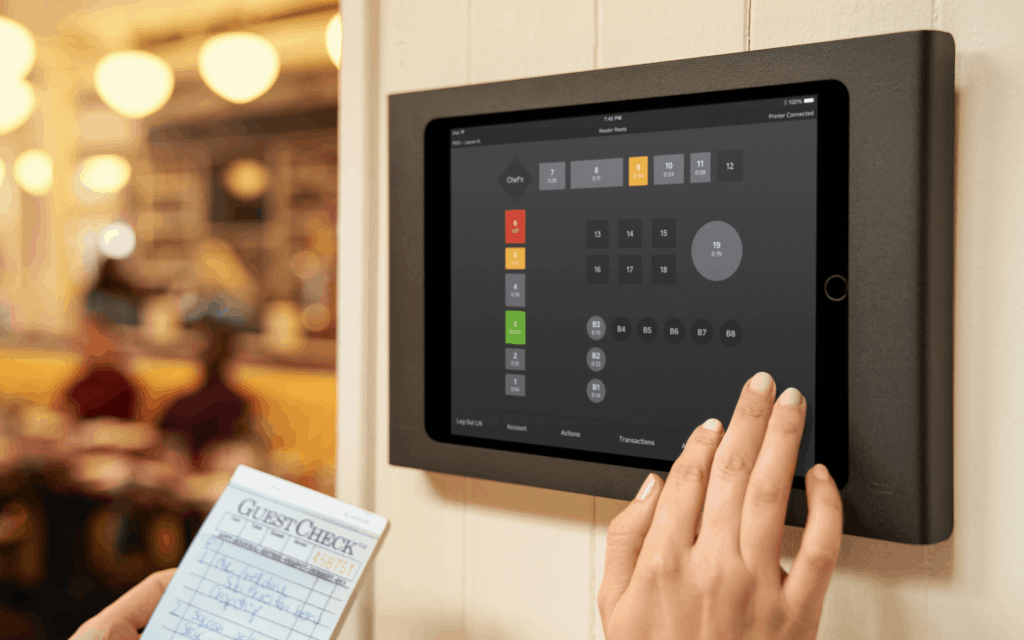 Square lets you customize your dining room layout in the exact way that aligns with your needs. You can number tables, assign them to servers, monitor occupied vs. open tables, and easily keep track of every single seat in the entire eatery.
Auto 86ing and Item Counts
You can enter the number of any particular item you stock in the system at the start of the shift. The system knows which dishes use which ingredients and keeps an ongoing count of each item, subtracting every time that item is ordered.
When the system realizes you've run out of something, it automatically removes that dish from the menu, avoiding irritated customers who order a dish only to have the server return and tell them you've run out of it.
Employee Management
Manually keeping track of the hours employees have worked and the amount of money they have earned tends to be a time-consuming headache. Plus, it leaves you prone to mistakes caused by human error.
With Square, you can track all of this automatically because each employee has a unique login code. This tells the system who is working, when, and what job they are doing that day. Automating all of these time-consuming tasks frees up time for managers to focus on other responsibilities.
Inventory Management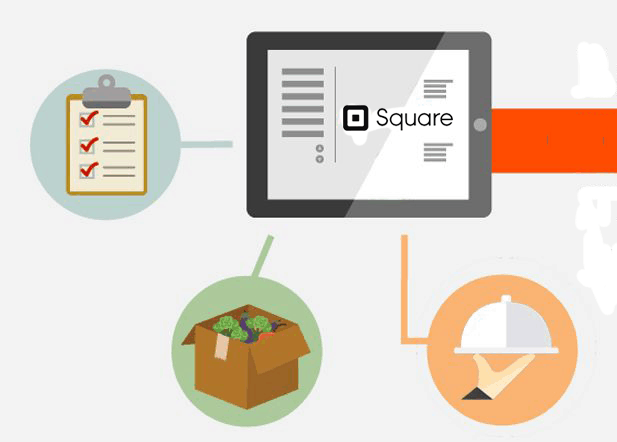 Virtually all foodservice businesses have to keep stock on site. They couldn't make food and serve it up otherwise. This means they need a way to count and track that inventory every day. When this is done manually, it is very time-consuming. Plus, it pulls employees away from more important tasks and increases the possibility of inventory discrepancies.
Discrepancies happen quite often with any restaurant and that's natural. It is important to understand how they happen. With Square for Restaurants, all you have to do is trigger an inventory report and you'll learn how it happened and when.
Square Marketing Features
In today's digital landscape, accurate data is critically important to business success. It's also crucial for successful marketing efforts. Square POS saves and stores loads of customer data and you can use that data to run marketing efforts with Square's marketing suite.
You can find common customer attributes or ordering patterns. Then, target customers with marketing campaigns designed to bring them back to fill their bellies once again. This kind of personalized marketing is highly effective today. Personalized marketing is a POS feature customers look for these days. Square delivers it.
Square for Restaurants Review: Pricing
As mentioned above, Square software is free to download and use. But that's the free version. There are also higher-tier packages that are subscription-based. The nice thing is that Square does offer a free, 30-day trial on the paid versions.
Square Plus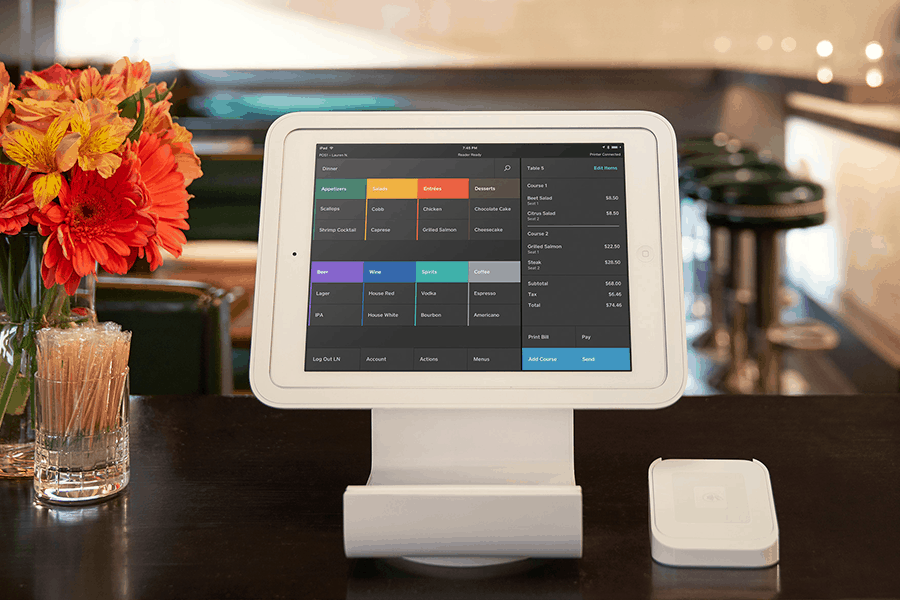 The "Plus" version includes loads of features you don't get with the free version. It costs $60
per month, per restaurant location. And if you want to add additional stations, those will run you an additional $40 per month. When you see how many more features you get with the Plus version, you'll be surprised—there are a lot!
Square Premium
If you need more features still, you can go for their premium version, which ironically is called "Premium." If you do, you'll see a major jump in price as Premium costs $299 per month per location.
Sure, it includes more features than the Plus version, but we're not convinced that those extra features warrant a 500% price increase. Nevertheless, that's their price and many restaurants pay for it. Its features are significantly more advanced—for example, Premium is the only way you can get the Square Marketing Suite.
Processing Fees
Every time your restaurant charges a credit card, it gets charged a processing fee. Square's processing fees are slightly higher than many other POS systems. You can take advantage of custom pricing if you process more than $250k per year, but we're not sure what that custom pricing looks like.
Restaurants that don't process $250k or more per year are charged 2.6% of the bill plus $0.10 per transaction.
Square for Restaurants POS Hardware
Square offers hardware components a-la-carte. Those include card readers, registers, iPad stands, payment terminals, receipt printers, scanners, and so on.
However, many users purchase a hardware kit that includes everything they need. A few of those kits are listed below. You can find a full list of kits and individual components on the Square website
Square Register Kit
Starting at $1,236, this kit includes a Square Register, cash drawer, receipt printer, and paper.
Square Stand Kit for iPad
Starting at $636, this kit comes with a Square Reader for contactless and chip, cards, a holding dock for the Square Reader, cash drawer, receipt printer, and paper.
@Rest Stand for iPad mini 2 Kit
Starting at $605, this kit includes all of the following items out of the box: Square Reader for contactless and chip cards, a dock for the Square Reader, cash drawer, receipt printer, and paper. Plus, it's compatible with an iPad Mini.
Windfall Stand for Samsung Galaxy Tab A 10.1″ Kit
Starting at $695, this kit is designed for use by a Samsung Galaxy tablet and includes a Square Reader for contactless and chip cards, Square Reader for magstripe, cash drawer, receipt printer, and paper.
Square Stand Restaurant Station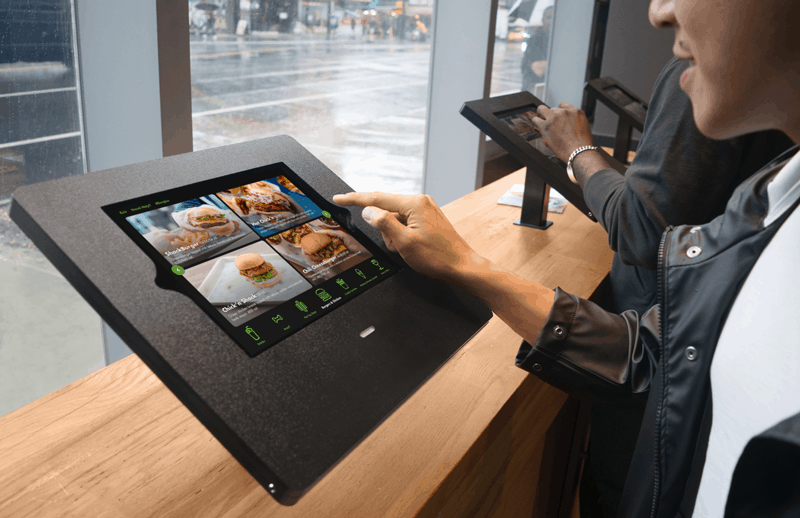 Starting at $1,034, this is a complete POS station with integrated payments and enough components to manage operations in the majority of dining establishments out there. The entire package includes the following components:
Square Stand for contactless and chip cards
16 in. Printer-Driven Cash Drawer
Ethernet Kitchen Printer
Kitchen printer paper (25 rolls)
Receipt Printer Paper (25 Rolls)
USB Receipt Printer
Alternatives to Square for Restaurants
Is Square for Restaurants Right for You?
The information provided above should make it easier to decide whether Square for Restaurants can meet your restaurant's requirements.
However, we always advise that you compare other solutions before purchasing one. We suggest you start by creating a checklist of your requirements and needs, then use that to find the system that meets most of those needs.
Also, be sure to start your search with a set budget in mind and try your best to stick to it—don't let the "bright shiny object" effect take control of your decision-making process.  Once you've done your due diligence, then you will be able to shortlist the systems you like the most and take out a free trial on your favorite. In this way, you won't rush into anything and regret it later.
We also recommend reading user reviews—they help you better understand a systems' strengths and weaknesses, common challenges users have faced, and what users love about each system.
Do your research, take your time, don't rush into anything, and you will be able to narrow down your search to one system that is ideal for your restaurant. In short, if you do the legwork, you'll walk away satisfied and so will your customers.