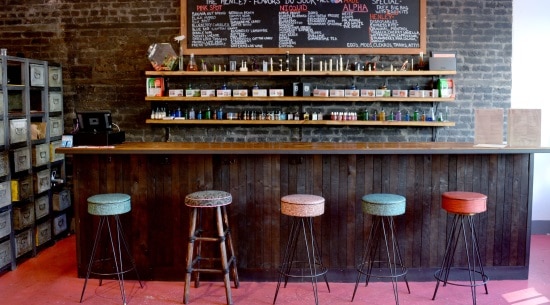 Starting a vape shop (different from smoke shops) is not easy. However, the timing for doing so is great. Many entrepreneurs are getting into the vape shop business now. 
In some areas the opportunity may already be saturated, but many major and smaller cities are still lacking good coverage of vape stores.
The Vape Market Is Strong
An analyst from Wells Fargo, by the name of Bonnie Herzog, even predicts that the vape shop industry will double itself in the next three years.
And, although the FDA seeks to limit sales of e-cigarettes and possibly vapes, they won't be able to completely ban it.
However, just as many realized that they didn't have sufficient experience in just a few years' time.
1. Starting a Vape Shop: Picking a Site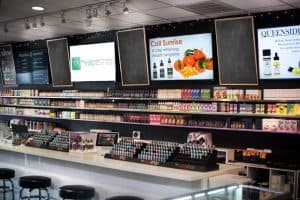 Choosing your shop location can be very challenging. Ideally, it should be around 1000 square feet.
Any smaller than that would be compromising on ambiance, and any bigger would make it too expensive to operate. The sign should be visible from the street, and you should provide sufficient parking spaces or areas.
It's also important to invest time in branding. Creating a solid brand will make it possible for you to resonate with the location and the target market. Successful vape shops craft and communicate a thoroughly consistent brand image.
Their customers know what is lying in store for them from the name of the shop to its site to the interior design and experience it offers. This is no accident.
2. Study the Competition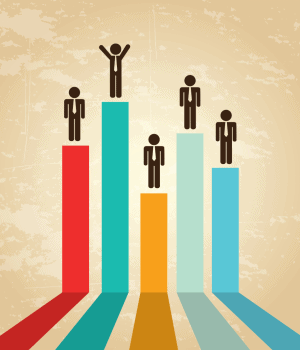 Make sure you research your market. Even with a perfect location, your shop might fail if it doesn't adapt to the market and take competitors into account.
Your vape shop should be near an anchor store in a high foot traffic area. Anchor stores are places like gas stations, grocery stores, and movie theaters, which have a lot of foot traffic around them.
To do research on competition, we recommend the following:
Yelp – Research your competitors
VaporSearchUSA – Search for all the vape shops in your area to understand your competition
CityFeet.com – The A to Zs of commercial property listings. Use this to look up commercial listings
Google Earth Pro – Provides detailed demographic information for your market, such as age, sex and income information
3. Examine the Cost to Open a Vape Shop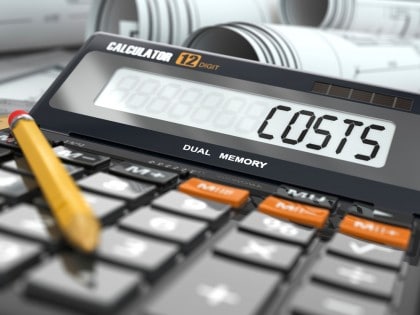 The question of shop opening costs is a difficult one to answer. It depends on the state, size, and other factors.
In general, the following apply: $25,000 for a small shop and twice as much for a larger one.
Opening a vape shop involves lots of expenses. You'll have to consider the cost of rent, designing and building the space, licensing and insurance.  
Inventory is one of the biggest expenses – starter kits, parts, mods, e-liquids, etc.
These can accumulate very fast. However, you shouldn't try to cut corners here because these are your main products and the main reason people will have to visit your store.
Get Free POS Systems Quotes
4. Vape Shop POS and Merchant Services
Most merchant account providers charge vape shops over 3 percent because they find these businesses to be "high risk". However, there are some exceptions, such as TransAct.
This provider charges low-risk rates (way below 2 percent) and offer "wholesale" pricing rates usually reserved for large trade associations. LightSpeed, NCR Silver, and ShopKeep are all good POS systems for vape shops. These systems also offer industry-specific programs.
Shopify POS

Shopify is a hybrid system. Its online store and inventory are cloud-based, but most of the data generated through the POS app is saved locally on your device. If your Internet is down, you can't process card transactions.
Shopify was originally designed with retailers in mind. Started up in 2005, this app has become one of the best-known in its class and remains a favorite among retailers of all shapes and sizes, especially those with vape stores.
Further Reviewing Shopify
Unlike some other POS systems, you get web store functions when you sign up for Shopify regardless of which plan you get. 
Your clients can buy your products online using the "buy button" feature for your website. It is possible to sell through social media channels such as Facebook, Twitter, and Pinterest among others.
This system also makes your online and traditional brick-and-mortar store simple to link. You can link online ordering with the POS system and generate discount codes for clients to use as online coupons.
Lightspeed POS


Lightspeed has been on the market for over a decade, but their Retail POS was launched more recently, in 2013. Despite that, it quickly became one of the top-ranking POS systems for retailers.
Lightspeed makes it possible for clients to pay however they want on the front end, including by means of store credit. You can also easily place items on layaway or on hold and apply discounts.
Why Lightspeed POS Is Ideal for Vape Shops
On the back end, it also features a myriad of functions such as managing inventory, purchase orders and staff. Among their newer features is merchandise return management.
This comes in handy when you have damaged goods or shipment errors. This retail POS easily tracks unit costs and shipping fees, ensuring good budgeting.
5. Financing Your New Vape Shop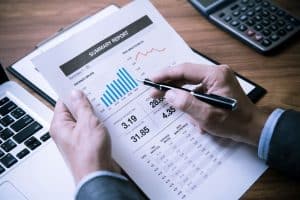 Acquiring the needed funding is one of the biggest challenges in starting a vape shop.
Banks will put you in the riskiest category and charge you huge rates if you try to get a conventional loan for a vape shop. Odds are you won't get a loan at all though.
We have heard good feedback on Fundera and Ventury Capital. Both organizations have helped launch tens of vape shops and will help you access the funding you need to get started and grow.
Among non-traditional funding sources you should look at are crowd-funding sites like KickStarter, GoFundMe, and IndieGoGo.
Consider Loan Providers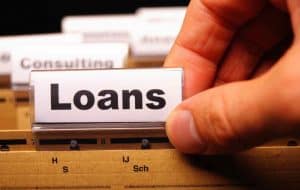 There are also online loan providers like SoFi, LendingTree and QuickenLoans. Peer-to-peer lending sites like Prosper and LendingClub provide cash loans with interest slightly higher than crowd-funding sites.
Potential vape shop owners are more likely to get approved by an online provider than a traditional bank.
If worse comes to worst, try a credit line. This isn't the best use of credit cards and, what's more, this form of credit is definitely the most expensive.
However, it isn't impossible. You could draw around $40,000 with several credit cards.
6. Hardware and Supplies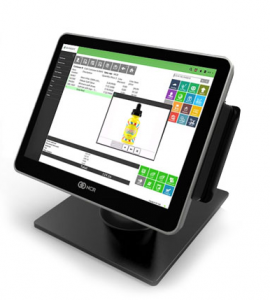 Use companies like VaporBeast for all your vaping hardware and e-liquid supplies no matter whether you're just getting started or are displeased with your current supplier.
They have low minimum order quantities and helpful tips on bestselling products. Don't underestimate the importance of modern technology to stay competitive.
7. Insurance for Vape Stores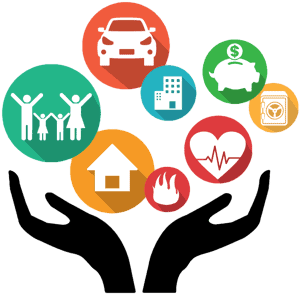 Insurance is an investment, not a cost. You can be held liable for something as trivial as a battery that exploded.
Unfortunately, most insurance providers see and rate vaping and e-cigarette businesses as tobacco companies and apply the same exclusions to their policies.
Providers like CALCO Commercial Insurance, which are specialized in the vape industry, offer property coverage and General Liability, including or excluding Product Liability coverage.
They pool their vape shop clients and use the insurance premium as security. This leads to expanded coverage and preferential rates that address the needs and exposure of retailers, manufacturers, importers, and distributors.
Whatever insurance you get, it might not cover some brands you carry. Make sure you obtain a list of brands that are not covered and do not sell them.
8. Licenses and Permits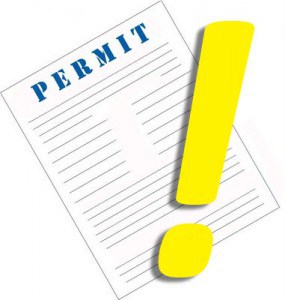 Most cities require vape shops to apply for a business license. Some may require a special use permit, tobacco license, or conditional use permit.
Conditional use permits are issued to establishments like bars and night clubs because they are put in the same category: that of "nuisance" businesses.
Don't hesitate to contact the local authorities if you run into this. Special use permits often come with exorbitant fees so you don't want to have to have one issued.
9. Working with Your Municipality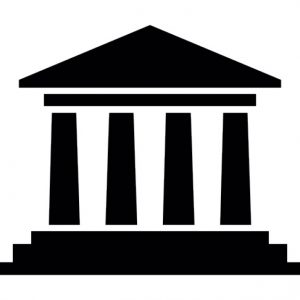 City councils meet to discuss new or pending regulations in the area on a regular basis. Sometimes they organize public hearings on new legislation, giving future vape shop owners (among others) the chance to offer their input on the proposed laws or on their specific problems.
If you do go to a meeting like this, prepare a solid argument. You are representing not only yourself, but the entire vaping community. No need to just stand there complaining because it'll reflect poorly.  
10. State Regulations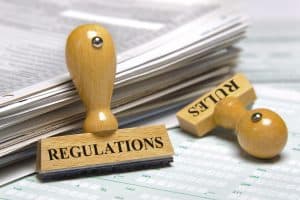 Federal regulations on vape shops are less of a threat to new vape shops than state regulations.
States like Iowa, Indiana, and California have issued a lot of new regulations in recent years.
To research vape legislation in your state, you should visit SFATA – they have great tools to keep the community informed. Also, CASAA is a great resource for local legislation and political action.
Use MuniCode to Look Up Municipal Codes
Another thing we'd recommend is using MuniCode to look up your city's municipal codes because every city is different. MuniCode is a database of your city's tax codes, municipal regulations, and zoning laws.
Look up your city and categorize yourself as a "tobacco" business unless vaping is explicitly mentioned. 
Other popular resources include Reddit, VapeMentors Business Forum, and other vaping experts. You can get answers directly from the vaping community.
As there are many restrictions on proximity to other vape shops, churches, and schools, make sure you use MuniCode to research zoning.
Our Final Say
Starting a vape shop includes picking out a site, getting financing, supplies, and licensing. It will also involve looking up your local laws to make sure you can operate such a business in your area.
Consider all the aspects mentioned above before going into business. We hope you found this article helpful.