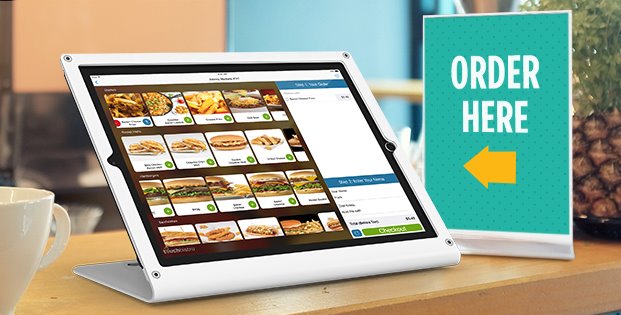 You may not have realized this, but cloud-based points of sale systems have a horde of benefits to offer business owners.
For instance, such systems will help you improve customer relations and streamline operations in your business. Things get even better when you have a cloud-based tablet POS system in your business.
No wonder so many business owners today are making the shift from conventional cash registers to tablet POS systems. In addition to the cloud storage benefits, such systems will offer you the portability and convenience of a tablet device.
Install such a system in your business and you will automatically a faster, simpler and more reliable way of serving customers. The best tablet POS systems are equipped with the right tools to enhance efficiency, track the inventory, and manage the business more effectively.

5 Best Tablet POS Systems
| | | | | |
| --- | --- | --- | --- | --- |
| | Windows / iOS | Yes | Phone, FAQ Section | $9-79 (depending on plan) |
| | Windows / iOS | Yes | 24/7 Phone Support, Live Chat, FAQ Section | $99/month (one register and up to five employees) |
| | Windows / iOS | No | Phone, E-mail, FAQ Section | $79/month per terminal + $649 installation fee (one-time) |
| | Windows / iOS | Yes | Phone, E-mail, FAQ Section | $60/month per location (one device included) |
| | Windows / iOS | Yes | Phone, E-mail, FAQ Section | $69/month (starting plan) |

Shopify is one of the leading online sales platforms across the globe. Since 2005, the company has been a major player within the eCommerce industry. Much of its success since then may be attributed to online sales, but the company recently branched out to offer other products and services as well.
The POS solution by this provider features an intuitive design and is backed by a reasonable pricing structure. Just like the parent software by this provider, the POS application is relatively easy to navigate, set up and use.
The system was specifically designed for retailers and is regularly updated to remedy any shortcomings. The system may be used as a stand-alone POS or as an add-on to your current retail website. When used as an add-on, the system will integrate seamlessly and sync automatically. Additionally, the system features a superior blend of features, including:
Custom Payment Options
One of the interesting capabilities of this system is that it allows you to generate custom payment options. In this regard, the system supports such custom payment options as: gold coins, personal checks, and IOUs.
With this system, you may also allow the customers to make partial payments. Shopify POS also allows for layaway and deposits.
Multiple Sales Channels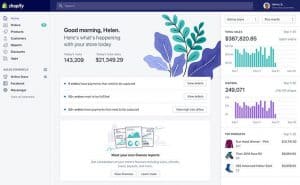 Add more revenue streams to your business with Shopify POS. In this regard, the POS supports multiple sales channels. For instance, you may decide to dale through your own retail website or on the Shopify platform. In order to achieve this, the system features a 'Buy Button' link that you can embed into your website.
This allows your customers to buy your products and services via Tumblr, WordPress and Wix, among other platforms. With this system, you will also be able to sell through social media platforms like Twitter and Face book.
Portable Registers
The POS software is offered in the form of an App that you can install in iPhones and iPads. This enhanced portability makes it possible for you to bring the register to your customers, away from the counter. In this regard, you may not need a permanent checkout counter in your business.
| Pros | Cons |
| --- | --- |
| Allows for custom sales and payment options | Lacks some important inventory capabilities |
| Offers automatic tax calculations | |
| Offers reasonable pricing plans | |
| Feature robust CRM and reporting features | |
| Offers superior customer service | |
| Instantly syncs with Shopify eCommerce | |
| Features an intuitive interface | |
Get FREE POS System Quotes

Would you like to manage your customer relationships, inventory, and staff, service and business data from a single, portable technology? Then you should consider getting the Lightspeed tablet retail POS solution. While using Lightspeed POS in your business, you find stocking to be more intuitive, selling easier and experience natural business growth.
Such benefits may be attributed to the superior and highly relevant features of this retail point of sale system. Some of the unique capabilities of Lightspeed POS include:
Multi-Tender Options
To begin with, Lightspeed retail POS accepts all payment options, including credit and debit cards, cash, store credit and gift cards. The system also allows you to either print or email receipts, with all important product descriptions and notes, to your customers.
For enhanced ease of use and convenience, the system prints gift cards that have barcodes. Such gift cards are easier to process and may be changed and reused. Discount options are also readily available on the register with Lightspeed POS.
This feature also offers you such capabilities as holding and suspending sales, transferring sales to another device and suspending them altogether. You will also have an easy time carrying out exchanges and returns.
eCommerce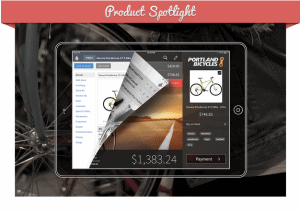 One of the unique aspects of this system is its unique ecommerce platform. Although this does not come for free, it is really revolutionary. To get this feature, you are required to pay $59 per month. At the entry level of the feature, you will get omnichannel capabilities, 250 products, personalized onboarding, access to their App store and 24/7 support.
This feature also comes with several search engine optimization (SEO) tools; helping you to boost your visibility online. You will also have the ability to integrate with Facebook as well as customization capabilities.
| Pros | Cons |
| --- | --- |
| Offers exceptional work order management capabilities | May be too complex and expensive for smaller retail businesses |
| Offers a strong eCommerce platform | |
| Packed with robust reporting capabilities | |
| Has a superior register functionality | |
| Equipped with Premium-class POS capabilities | |
| Functional work order management | |
3. Revel Systems – The Best Could-Based Retail POS System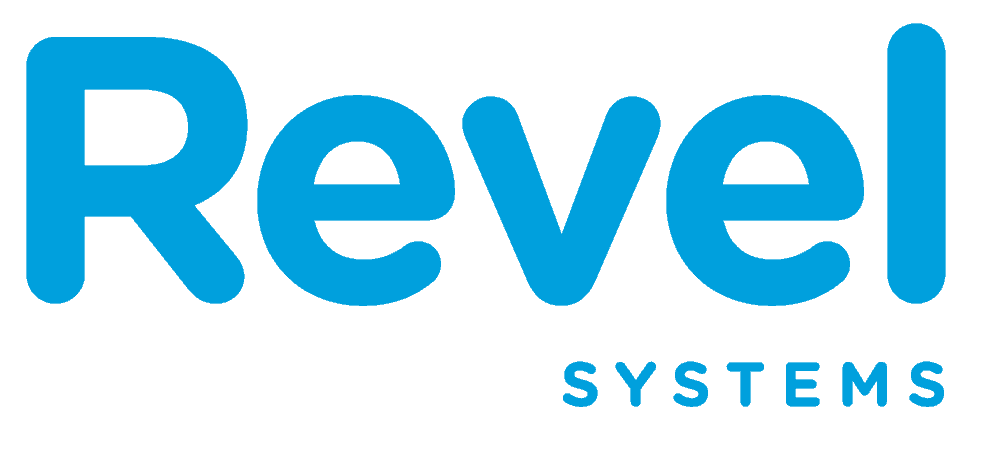 Reveal Systems presents you with an exceptional, intuitive and portable POS option to move your business to the next level. The tablet POS system by this provider essentially integrates Back of House and Front of House operations into one dashboard.
Even so, the system will offer you enhanced security, stability, speed of service and ease of use. You will also love the fact that the provider offers you the right tools to grow your business, including:
Safe and Secure Servers

All the software and hardware components by this provider have been proven to be PCI-DSS compliant. As such, all the sensitive information on your customers' cards will be encrypted, rather than stored. Additionally, Revel data centers are SAS 70 Type II certified and PCI compliant as well.
Till Management
All cash management options within this tablet POS can be accessed from the manager section; within the settings tab. In this regard, the system presents you with such functionalities as under/over till, batch processing, and several reports
Some of the reports you will be able to get under till management include: items sold, total used/available/gift certificate/check for the night and time management reports.
| Pros | Cons |
| --- | --- |
| Offers an intelligent reporting suite | The setup for this POS is rather complex |
| Allows for flexible ordering | |
| Features delivery management capabilities | |
| Supports a horde of integrations | |
| Features Kiosk functionality | |
| Comes with a modern and intuitive kitchen display system | |
4. Square POS – The Best Tablet POS offering a Free Card Reader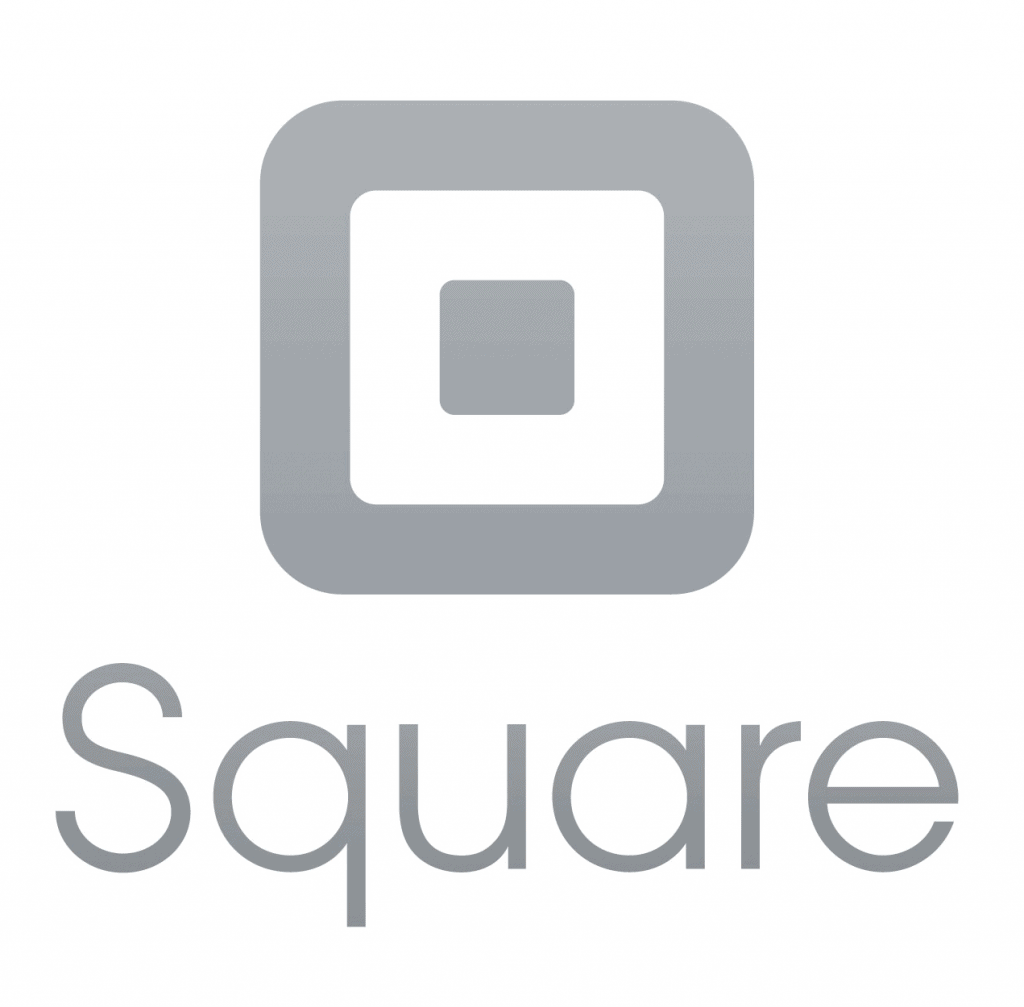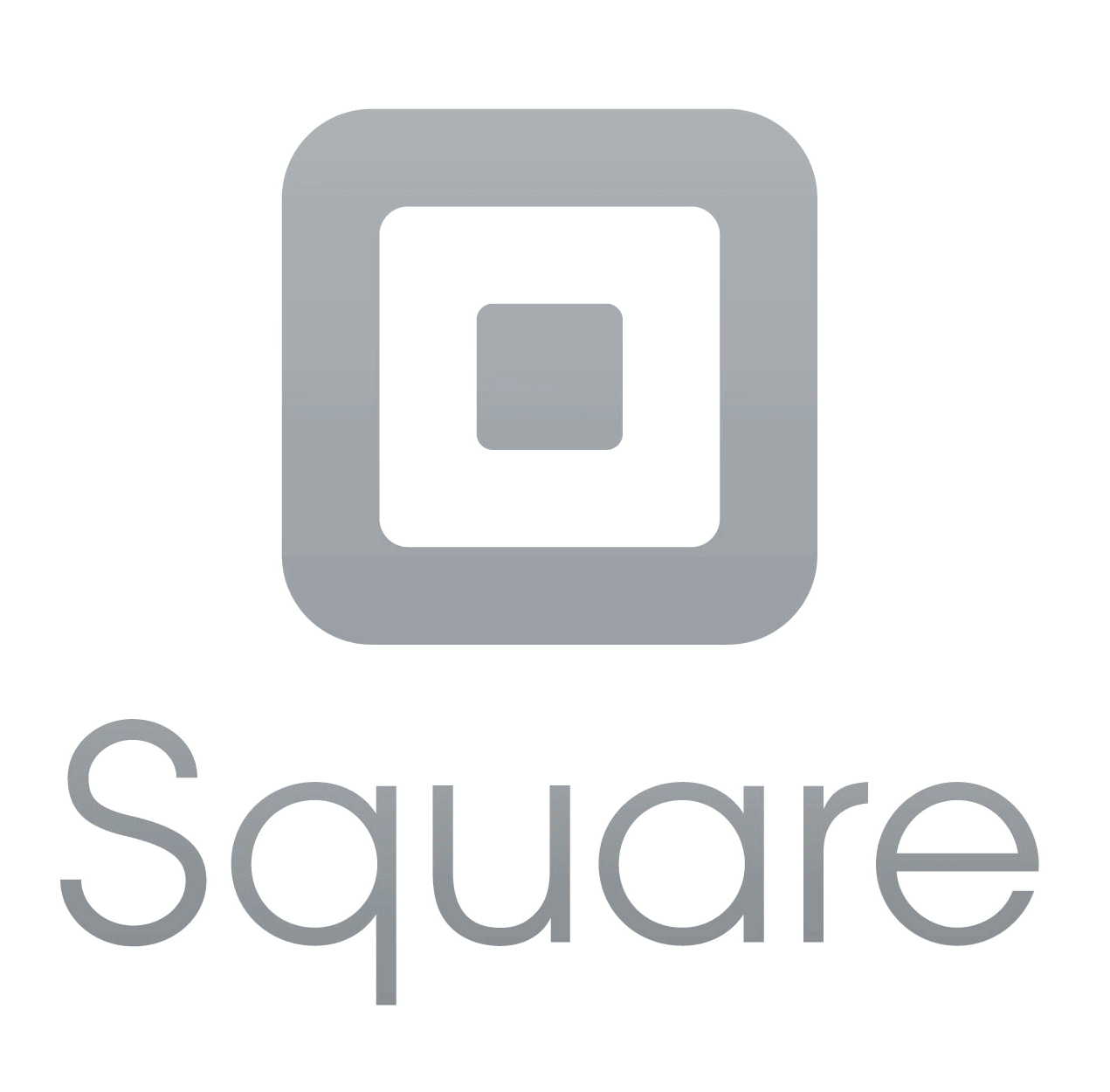 Looking forward to saving on your POS hardware? Why don't you get a tablet POS option that comes with a free card reader as part of the hardware? In addition to the free card reader, the Square POS is renowned for many other great capabilities.
So, what exactly makes Square point of sale a preferred POS system for many retailers today?
ECommerce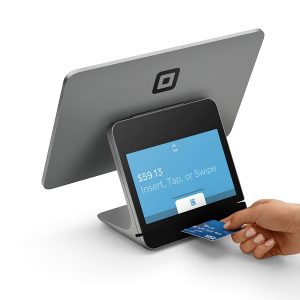 Having been designed for retail stores, this POS features powerful ecommerce platform capabilities. To begin with, the provider allows you to choose how you would want to set up an online sales platform. In this regard, the system allows you to pair with many companies.
If you do not have a business website and would not want to develop one, you can also integrate the Square ecommerce with such platforms as Weebly and Wix. Otherwise, you may also use the open API offered by the provider to develop a unique online store from scratch.
Appointments
For some retailers, appointments are an important part of the business. As such, this POS allows you to easily set up and follow up with appointments. With such capabilities, salons and spas can now allow their customers to book online 24/7. With this system, all schedules will be synced with your calculator for enhanced accuracy.
| Pros | Cons |
| --- | --- |
| Quick and easy to set up | You may experience occasional fund holds |
| Features an intuitive interface | |
| Supports a vast array of integrations | |
| Affordable processing fees | |
5. ShopKeep – The Best Android and Apple Tablet POS System

Most of the best retail POS systems today are only compatible with Apple devices. However, the ShopKeep POS may be used with either Android or Apple devices. This leaves you with many hardware options and a chance to save on hardware costs.
As a matter of fact, ShopKeep offers affordable, premium POS hardware on the provider's official website.  To help you save even more on your POS, the provider also offers the least possible integrated payment processing fees possible.
Even so, the payment integration by the POS will allow you to accept all payment options, including Apple Pay and EMV. You will also find the modern register by this provider to be very fast and effective. The POS boasts of a myriad of dynamic features for enhanced efficiency.
| Pros | Cons |
| --- | --- |
| Offers reasonable price plans | Cannot process cards when offline |
| Features a user friendly design | |
| Equipped with vigorous back office tools and features | |
| Backed by realizable customer service | |
Things You Need To Know Before Buying a Tablet POS System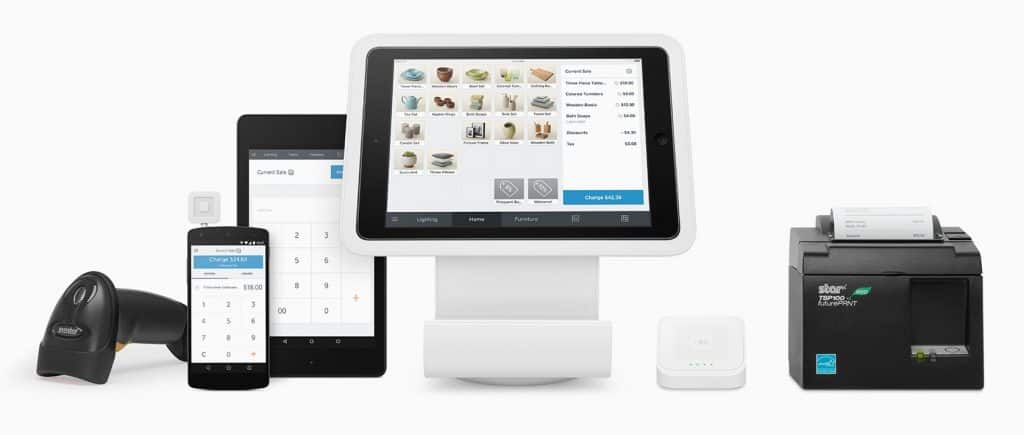 Now that you have realized that you need a point of sale system, you must be wondering which one is best suited for your business. Regardless of the POS solution you settle for, you must ensure that it offers exactly what you are looking for. In this regard, tablet POS systems are some of the best today.
In addition to a unique blend of POS features and capabilities, such systems are renowned for their mobility and added convenience.  As you may have realized, there are hundreds of POS solutions to choose from in the market today.
Regardless of what the provider may promise you, not all the POS systems today are as good as they claim to be. To ensure that you buy the right solution for your business, here are some of the considerations you should make:
1. Type of Business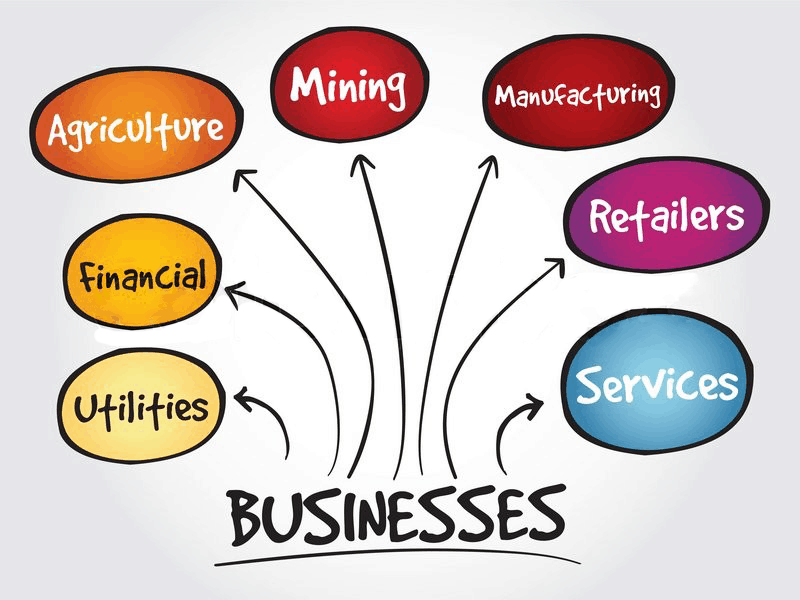 What type of business do you own? Currently, there are numerous retail POS systems that are generic. While some of these systems are known to be great, they may not be what you are looking for. As you may know, POS needs vary from one business to another.
Depending on the type of business you own, it is advisable to get a POS system that has the features and capabilities you need. Therefore, it is always best to go for an industry-specific POS system. For instance, if you are a florist, you should get the best Florist POS system you can afford.
This being the case, a restaurant POS system is better suited for a restaurant business. As you will come to learn, the various industry-specific POS systems have more tailor-made features and tools to offer than generic retail POS systems. So, just get a system that is custom made for your business type.
2. Ease of Use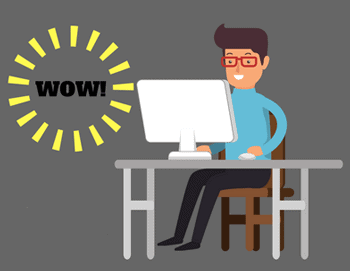 You do not all the time and money to spend training your staff how to use a POS system, right? So, just invest in a solution that is relatively easy to implement and use. Some of the leading POS providers today offer training as part of your subscription plan.
However, a complicated and hard-to-understand system is not the best choice for your business. Basically, it helps to get a system that has a straightforward and easy-to-use interface. With such a system, your employees will not need to waste too much time on training.
If the staff can understand the system better, they will be able to use it as they should. this way, you can streamline operations, optimize productivity and efficiency while boosting profits in your business.
3. POS Features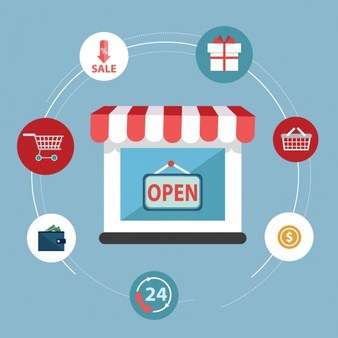 The features and capabilities of any point of sale system is what make it desirable or not. As a matter of fact, this is what will tell you whether a POS is suitable for your business or not. In this regard, the number of features a system is offering is not all that important.
A POS system may be offering hundreds of features and tools that are simply irrelevant to your business. This being the case, it is better to have a system that offers fewer features that are highly relevant to your business. So, what features does your preferred POS system offer?
Whether you are looking for a cheap, simple and functional POS or would like to get a system with more features, you have to check whether they are relevant. Based on the business you own, here are some of the important features you should consider:
Retail Business
If you own a retail business, a POS system that has the following features and capabilities may be more suitable:
Gift cards
eCommerce integration
Shipping features
Loyalty programs
Customizable SKUs
Advanced inventory, probably with matrix
Shipping features
Well, many of the generic retail POS systems offer such features. However, you need to go a step further and get a POS that specifically caters for your retail business type.
Restaurants and Food Service Businesses
For such a business, you will need a POS that offers such capabilities as:
Delivery apps
Online ordering
Loyalty programs
Check splitting/tip capabilities
KDS compatibility
Communication between Front of House and Back of House
Advanced Inventory Management tools
Table Layout and management
Employee management
Cloud capabilities
4. POS Pricing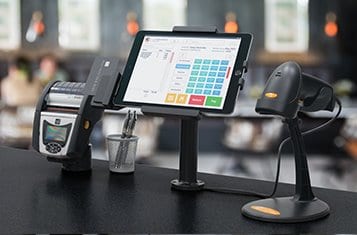 Finally, you have to worry about the much you are ready to spend on a POS system. The cost of POS hardware and software vary from one provider to another. While cost is a key consideration, you should not simply go for the more affordable option—cheap is not always the best.
Instead, it is advisable to get the best value for your money, based on the features and capabilities of the system. The price of a POS system is not simply the much you have to pay upfront for the system. In this regard, there are several pricing aspects that you need to consider, including:
Software Cost – Most providers only require you to pay a licensing fee. In other cases, you may need to pay for monthly subscriptions and even additional fees for software upgrades.
Credit Card Processing – Your preferred POS provider may not tell you this beforehand, but credit card processing does not come for free. In this regard, you should get an option that is EMV-compliant and charges reasonable processing fees.
Hardware Costs – Some of the leading POS providers require you to pay for the POS hardware upfront. Others allow you to pay on a hire purchase basis, while others will give it to you for free.
Integrations – The cheaper POS systems only offer a limited number of basic features. Such systems then require you to get integrations, which often come at a cost, to get the additional capabilities you need. You also need to factor the cost of the integrations you need into your budget.
Our Final Verdict
Choosing the right point of sale solution for your business can be a daunting task. Not only are there numerous options to choose from; the choice requires much more than cost considerations. For instance, the right system should be easy to use and have the POS features you need.
Regardless of the type of business you own, the tablet POS systems reviewed in this guide are great. As such, your decision will mainly depend on what you can afford as well as industry-specific features you need. However, this guide will make the choice a lot easier.