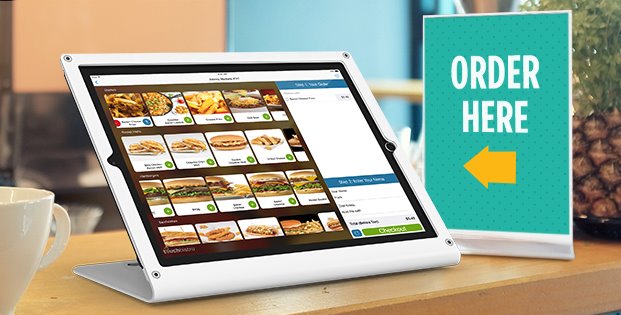 We live our lives in motion. As digital tools are refined, mobility becomes the means of doing business. In order to stay relevant, a brand must have mobile capabilities. This includes equipment that they can carry with them and rely on. The more autonomous the tech, the more sales to be made.
The omnichannel shopping experience is growing. Brick-and-mortar locations will now rely heavier on proximity marketing. This means, if your employees are equipped with tablets, they can reach customers outside of the store. The consumer experience can easily be integrated from online to offline and across multiple locations.
When choosing the best tablet POS platform, consider some of these checkpoints:
Staff management and scheduling.
Cloud-based capabilities and offline management.
Customizable mobile ordering tools for online.
Branded mobile app integrated with in-store POS.
On the floor transactions and table management.
Built-in CRM for enhanced marketing and engagement.
High-quality reporting for informed decision making.
Custom tablet with payment processing abilities.
360-degree consumer experience with transparent transactions.
Automated inventory management with push notifications.
A pricing plan with minimal processing fees.
A POS system with advanced mobile abilities is what will best align with the use of tablets. There are some brands that understand the importance of cloud-based technology and mobile management.
5 Best Tablet POS Systems
| POS System | Cost | Mobile Capabilities | Key Feature |
| --- | --- | --- | --- |
| | Request demo for flexible subscription package. 3 tiers based on number of stores. | Enhanced branded online ordering and a customized mobile app. | Extensive POS buyer's guide to select best system and plan. |
| | Plans start at $69/month using your own tablet. Interest rates vary. | Table service and floor plan management using an iPad. | TouchBistro Loyalty is a built-in CRM with automated marketing. |
| | The basic plan starts at $69/month/tablet. There are no additional fees. | Mobile reporting app (ShopKeep Pocket App) and cloud-based business insights. | Marketing dashboard with highly detailed reporting (liabilities, transaction tables, etc.) |
| | Software starts at $79/month/tablet but need to pay for hardware, installation and card processing. | Toast Go is a tablet that processes payments and is specifically designed for the software. | Toast designs custom hardware that caters to the mobile market. |
| | Plans start at $99/ month for 1 register (that's the annual rate). | Vend Register iPad App designed for Apple tablets. | iPads integrate with customer-facing displays for total transparency. |
Get FREE POS System Quotes
1. Thr!ve POS – The Tablet POS System for Online Integration

Thr!ve POS is software that helps a business scale. It focuses on the fast food industry (pizza) and offers three tiers of service depending on your number of locations. A detailed buyer's guide can help you make the right choice. Thr!ve is a key POS brand for mobility due to some of the following reasons:
Mobile Ordering Tools
When a customer wants to order, they are likely to use their mobile device. Control the consumer experience by allowing them to order straight from your website online. The website tools are mobile responsive and can be fully customized to match your menu and branding. It can also be integrated with your Thr!ve POS system in-store.
Custom Mobile App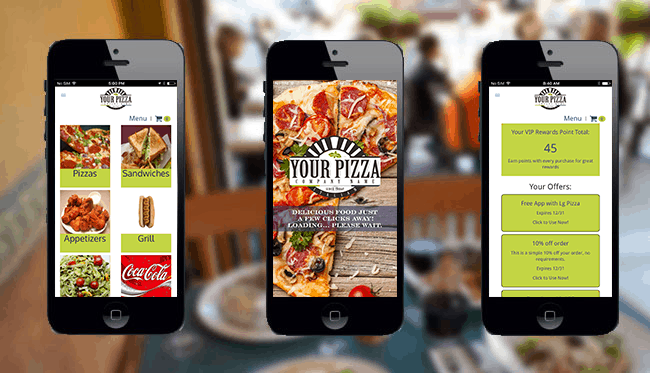 Increase sales, customer loyalty, and return visits with your own mobile app. The fully branded app integrates with tablets at your brick-and-mortar and makes online ordering easy for customers on-the-go. Some benefits include:
Integrated loyalty program to enroll customers
Mobile notifications to remind people to visit
VIP experience with badges earned
Easy check out with on-screen cart pop-up
Dynamic and responsive design
The ability to integrate the data from a consumer's smartphone to tablets within your store makes this a powerful POS system for mobility.
Integrated Payments
Thr!ve POS makes credit card processing easy. When orders are coming from all directions, it's important to have the flexibility of integrated payments. From any tablet or mobile device, you can:
Authorize online payment in 2-4 seconds
Advanced security features
Receive payments in 1-2 business days
Gift card programs
Competitive processing rates
There is never any need for 3rd party software. The ability to accept all payments from any channel and modify transactions straight from a tablet means this is an ideal system for staying mobile.
2. TouchBistro – The Tablet POS Software for Customer Engagement

TouchBistro is a POS software system specifically designed to be used on an iPad. The brand focuses on restaurant management of all sizes and has programs depending on the style of service. They understand the need for mobile technology. Some key features of the software are:
Tableside Ordering
A server with a tablet can expedite their tasks two-fold. Staff can instantly communicate with the kitchen while still speaking with guests tableside. TouchBistro's table ordering systems includes:
Fulfill orders faster
More accurate data
Upsell high-margin items
Pop-up modifiers for suggestive selling
Perfect food and wine pairing
Detailed performance reports
Using a tablet at the table allows for speed, flexibility, and accuracy. The reports help make more informed decisions on staffing based on performance.
Customer Relationship Management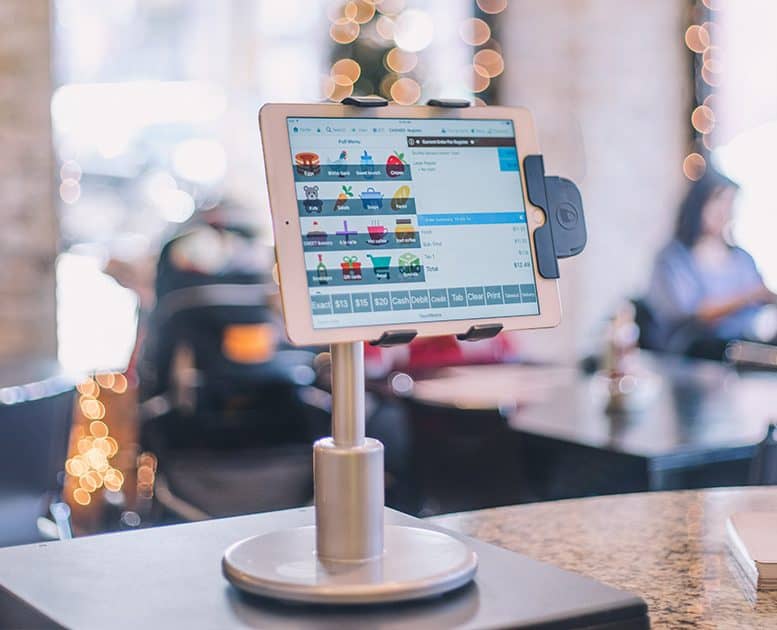 TouchBistro has a built-in CRM with an incentive program called TouchBistro Loyalty. It helps to drive repeat business by tracking orders, account balances, and return customers. You can even use the purchase history of your regulars to better inform promotion decisions and menu engineering.
Restaurant Table Management
A business can run the entire front of the house using just a tablet. TouchBistro's built-in table management software allows you to perform tasks like:
Design a floor plan
Take orders at the table
More parts around freely
Manage multiple restaurant sections
Integrate 3rd party online floorplan editors
This system makes using a tablet to manage tables easy for any staff member. With an iPad, managers can streamline operations and take on seating challenges as they happen.
3. ShopKeep – The Tablet POS Platform for Deep Analytics

The ShopKeep brand was created by a merchant who knows the business. The iPad point of sale system boasts speed and simplicity with high-quality reporting and management. It gives you all the tools needed to drive productivity and increase sales. Some key features include:
Portable Management
A business can perform a variety of operational tasks straight from their tablet. Your iPad acts as a smart register no matter where you are on the floor. Perform mobile jobs like:
Adding tips and gratuity
Creating custom discounts
Assigning register functions
Save open checks and add items as you go
Clocking in and out for shifts
Split payments
Perform efficient returns
All of these functions can be executed from a tablet in any location. If you choose to have a pop-up shop on the weekend, the business is already equipped to go.
Inventory Tracking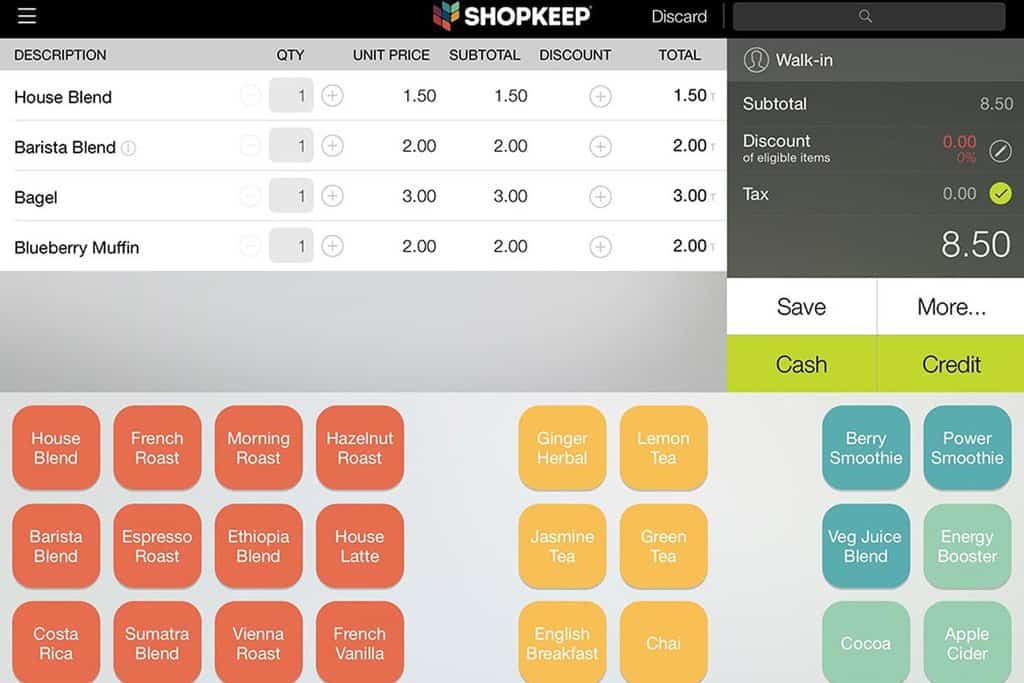 Intuitive inventory tracking from a tablet saves a business time and money. Whatever the size of your stock, you can rely on the software to automatically manage it. Look forward to performing jobs from a tablet like:
Bulk management
Receive and adjust inventory
Weighted average cost
Unit pricing
Modifiers for custom orders
Inventory sales reporting
Raw goods
The more a business can automate their inventory process, the more time they have to market and sell.
Mobile Reporting App
The ShopKeep Pocket App allows you to keep an eye on real-time operations as they happen, no matter where you are located. Manage the business remotely from an iOS or Android mobile device. The software gives you a detailed register breakdown of real-time performance from every store. Instant notifications will also alert of any issues currently occurring so you can take immediate action.
4. Toast – The Tablet POS System for Mobile Hardware 

Toast is a POS system designed with the restaurant industry in mind. It combines powerful cloud-based programming with customized hardware to develop an intuitive experience. Open integrations also enables a business to continue using their current apps. Other key benefits include:
Toast Go
Toast POS is one of the only brands on the market to design and create mobile hardware for their program. The Toast Go product is a handheld tablet that is specifically built for the restaurant industry. It has features like:
40% longer battery life than iPad
Spill-proof and drop resistant
Weighs less than a pound
Integrated EMV card reader
Built-in mag strip
It is claimed that servers using Toast Go have saved 2,000 steps over the course of one shift. The tablet will even notify staff on the floor when food is ready and hot.
Tableside Payments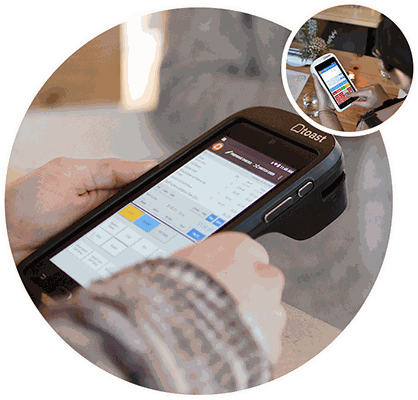 The ability to process payments tableside is quite unique to the Toast platform. Servers no longer have to worry about running the card to a terminal and standing in line. They can drop the food, swipe the card, and create a digital receipt all at the table. This allows staff to spend more time engaging with guests and less time running around. It also turns tables quicker.
Menu Management
Toast POS is a cloud-based system. Staff can instantly update the menu from any location. The menu management program also allows you to countdown the availability of items. If you are running a special, the system will immediately alert servers when the quantity is low—or "86'd". Updating is only necessary from one tablet. All changes will immediately reflect both in-house and online.
5. Vend – The Tablet POS System for Consumer Transparency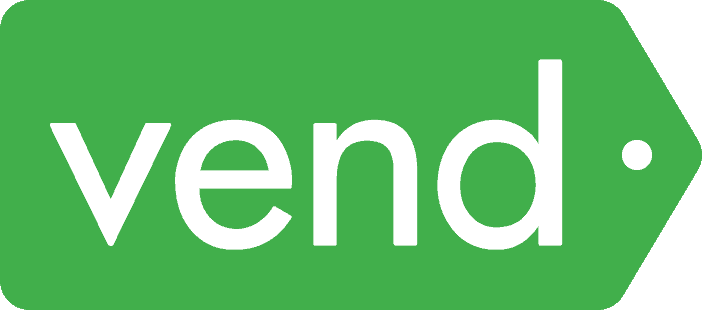 Vend POS is a software program that was created to scale your business. Their motto "sell more, save more, make more" is backed by cloud-based functions and mobile capabilities. There is focus on multi-store integration too. Vend has software specifically designed for the iPad. Significant features include:
Mobile Data
Vend makes it easy to combine data from multiple locations while mobile. This insight is what enables further expansion. The software is designed to grow with your brand. While mobile, integrate a variety of tasks like:
Tracking productivity
Integrating online ecommerce
Staff training and scheduling
Performance reporting
Combining consumer data
Opening new registers
Adding new users
Combining information from multiple locations allows a business to streamline their process. They can then focus on expansion and growth. It also restructures in-store sales. If a customer frequents another location, a clerk can still instantly access their data from a tablet. Same goes if they are strictly online customers and have ventured in for the first time.
Vend Register iPad app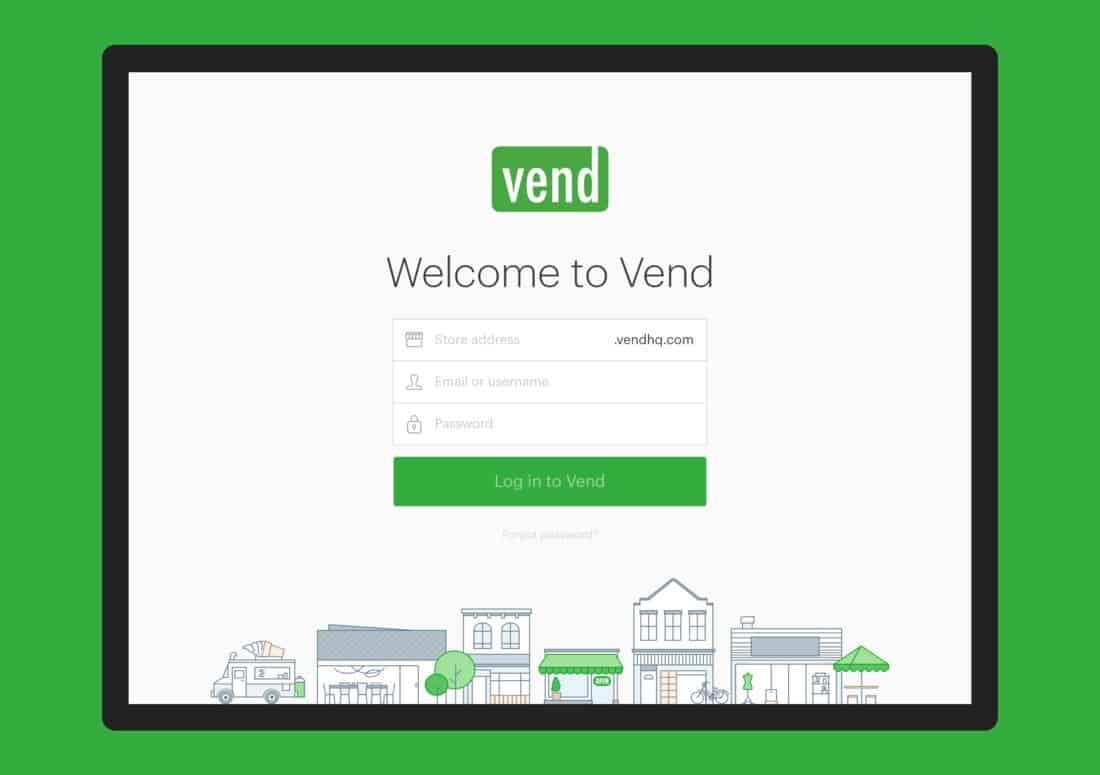 Vend POS has developed specific software to sell on-the-go. The Vend Register iPad app was designed to integrate perfectly with the tablet. It streamlines the checkout process and saves on extra steps. A business can customize the interface using QuickKeys to access the most popular items faster. It's easy to set up, simple to use, and optimizes the iPad experience. It's the perfect solution for trade shows, pop-ups, and any mobile business you need.
Enhanced Consumer Experience
The more modern consumers know about their purchases, the happier they are. Vend is one of the only systems that allows total transparency during the checkout process. Pair an iPad tablet using the Vend Register App with the Vend Display for a 360-degree customer experience. As the clerk checks someone out on the tablet, the buyer can view the process on the customer-facing screen. As they watch what is being processed, the employee can capture important details while they are served.
The Key Advantages of a Tablet POS System: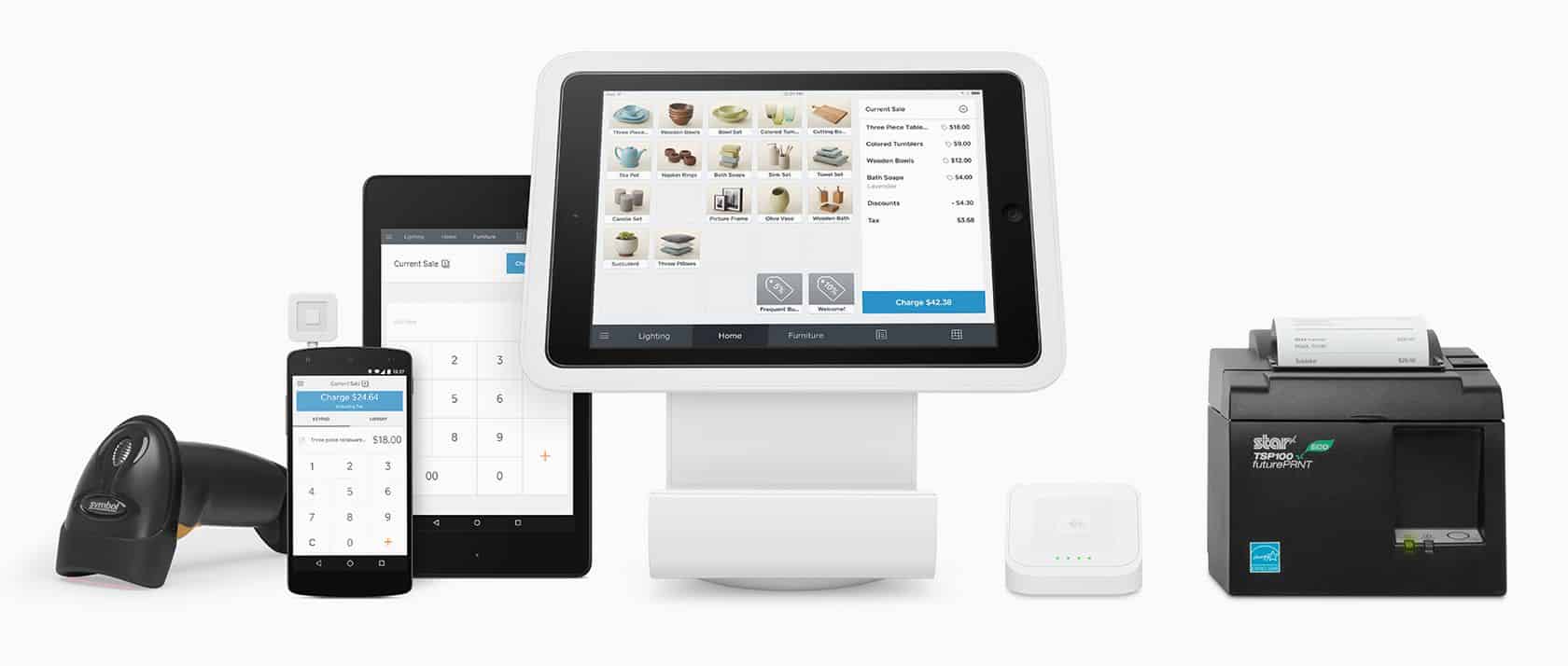 When seeking out a POS system that integrates with a tablet, there are some certain points to consider. Pricing, how the business is run, staff size, amount of locations, and other factors will work into the decision-making process. Ultimately, it's important to know what to look for that will benefit the business most. Some critical aspects include:
Customer Experience
The simple presence of mobile technology will already increase customer satisfaction. If a table is ready to go, having the server immediately process the transaction saves time and makes for happy customers. Mobile point of sale is all about streamlining the transaction process.
An efficient tablet POS system should also have some form of customer relationship management (CRM) program. A built-in system to track consumer data is important for a variety of reasons like:
Customer loyalty and reward programs
Sales trends
Inventory management and restocking
Automated marketing campaigns
Menu engineering and specials
And more…
The idea is that the more data you can collect in the moment, the easier it will be to run your business in the future. From customer satisfaction to knowing what sells, a tablet POS with a CRM allows for greater business insight.
Mobile Management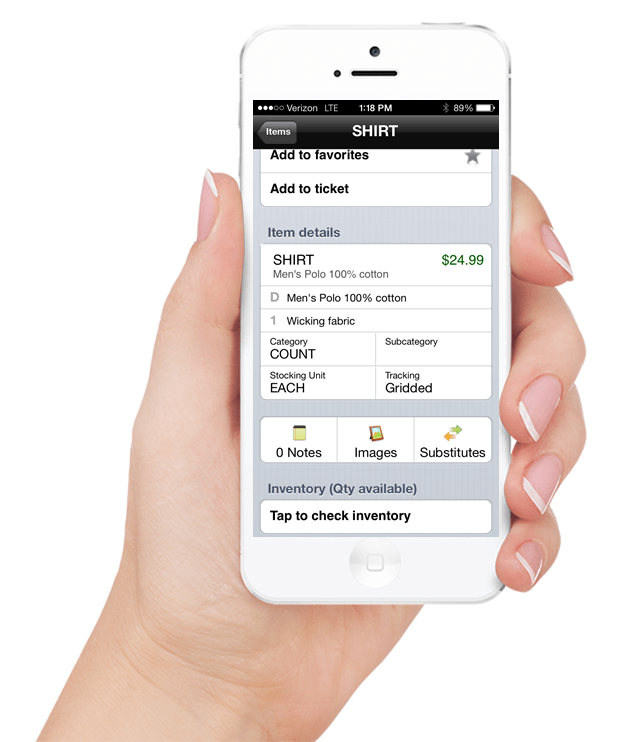 The right tablet POS system should make it easy to manage every function of the business from a mobile device. Many brands will develop an app specifically designed to cater to mobile tasks. From just a tablet, a business should be able to:
Train, schedule, and manage staff
Track inventory and automatically restock
Access detailed reporting in real-time
Aggregate multi-store data
Receive up-to-date notification on daily operations
Effortlessly build customer database
Process any type of credit card payment
Menu and floor plan management
FOH and BOH integration
No matter the size of the business, the more powerful the software, the easier it should be to manage it all from one simple tablet. Even if you're not standing in the store itself.
Custom Tools
The most beneficial tablet POS system will have tools specifically developed for mobile management. This can be either software, hardware, or both. Software programs that are created for mobile devices will have a responsive design that will adjust to any screen. This makes it simple for customers to order and employees to manage operations.
The best option (although not the most affordable) is to find a brand that has bespoke hardware intended for mobile use. A tablet that can also process payments is a goldmine. This saves time from an employee having to work with another piece of equipment. If everything is built into a single system, it streamlines operations, saves times, and cuts serious costs.

Get FREE POS System Quotes
The Bottom Line
The most popular tablet, the iPad by Apple launched in 2010 and by 2018 had sold more than 425 million units. Not everything can be performed on the small screen of a smartphone so when it comes to doing business, the tablet is no niche. Using tablets in your store has a variety of benefits like:
Maximize space
Optimize the consumer experience
Increasing checkout speed
Improve product visualization
Gain real-time inventory insights
Access instant consumer data
Drive online purchasing
Most importantly, having the right tablet POS software helps to integrate the offline and online experience for shoppers. POS marketing is not just about ecommerce. The tablet brings the transaction to life.
The physical buyer journey is enhanced through tablet POS practices. It becomes possible to deeply customize and present last-minute deals to loyal customers. This makes it easier for people to find new items and for a business to identify which products to shelf.
The ultimate goal of any modern technology is to increase customer satisfaction and keep them coming back. Competition is fierce. The right type of tablet technology gives you the data mobility to rise above the rest.