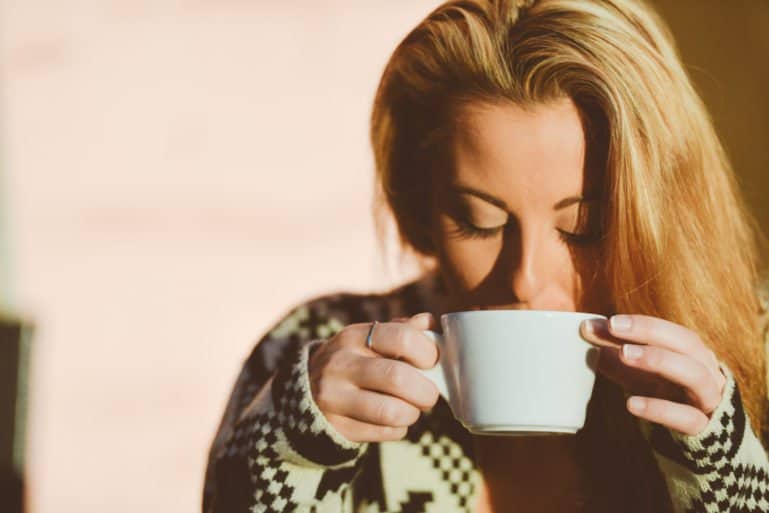 Time-conscious retailers reduce redundant activity such as reordering inventory by using software to optimize their tasks.
Time is money, and technology like POS software can help you become even more efficient by working faster and smarter, ultimately driving your bottom line.
Did you know?
80% of workers don't want to go to work on Monday mornings. By Friday, this rate drops to just 60%.
The average employee or person uses about 13 different ways to control or manage their time.
The average person gets at least 1 interruption every 8 minutes, about 7 an hour, or approximately 50–60 per day (Source).
Examples of Time Management in Retail – and Lack Thereof 
Sometimes, a merchandiser can feel like there aren't enough hours in the day to accomplish all the tasks. It can be very hard to avoid errors when every minute of the workday is filled with stress. 
Lack of good time management causes poor work quality, low productivity, and lower efficiency in the workflow. It can become the reason for a poor professional reputation. It can make your employees feel like they have a dead-end job. 
One example of good time management in retail are simple to-do lists. These can be handwritten or saved on your phone. They are not a thing from the past – far from it.
The beauty of to-do lists is in that they are very easy to create. They can work miracles when it comes to making sure every task has been done.
To help make to-do lists as effective as possible, here are a few tips:
Write Them the Day Before
Always write down your tasks at least one day in advance. This will keep you from wasting your precious morning hours struggling to figure out what to get done that day.
What is more, writing down your to-do list the day before primes you for the next day. You'll wake up with more purpose and better focus.
Order and Prioritize 
Order and prioritize your to-do list by ensuring that your most important tasks are either at the top or marked accordingly. You want to see which items need urgent attention so you can address them right away.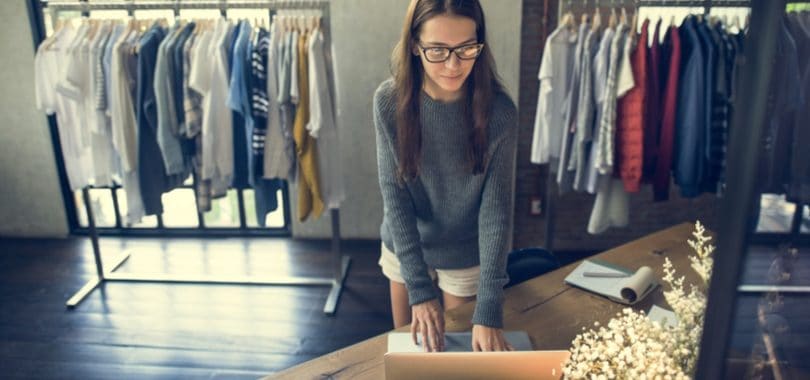 20 Tips for Time Management in Retail 
The bulk of this post is dedicated to time management in retail stores. Here are 20 tips to get started. 
1. Keep your Retail Establishment Organized
Keeping a store well-organized will save a ton of hassle over the long term. Shop owners and managers spend a lot of time trying to locate misplaced items or helping customers find what they're looking for.
This is because the signs around the store are misleading, unclear, or simply missing.
This is wasted time. Take a good look around and find ways to make things at the store and in the warehouse easier to locate. 
You could start by labeling all the boxes and shelves and making sure supplies and goods are in their proper place. Also, look into ways to make product positioning in your back room better.
For example, it may make less sense to position fast-moving items near the back. They should be near the front so people can get to them quickly.
Getting this done won't just make your establishment nicer to look at, but also help people find things on their own. That means more free time for you to spend on other areas of your business.
2. Know your Peak Hours 
Do you know what your busiest store hours are? When do buyers flock to your location? At what time does the traffic settle down? These are just some of the questions you should find answers to so you get familiar with your store's peak and down times.
You can use people counters to see when buyers are walking into your shop. Some POS systems have such in-store analytics tools. They can yield rich insight into sales during different times of day.
Certain POS systems let you run sales reports by the hour so you can see when your sales are highest.
Time management in retail is all about controlling what goes on during peak hours. If you're able to do this, you'll manage your tasks more efficiently. 
When you figure out when your peak hours are, make sure you're present in the store in these hours helping shoppers; not poring over accounting documents in your office. 
Apart from peak hours, there are also peak periods in the year to look at. This might be spring, summer, or fall depending on your business.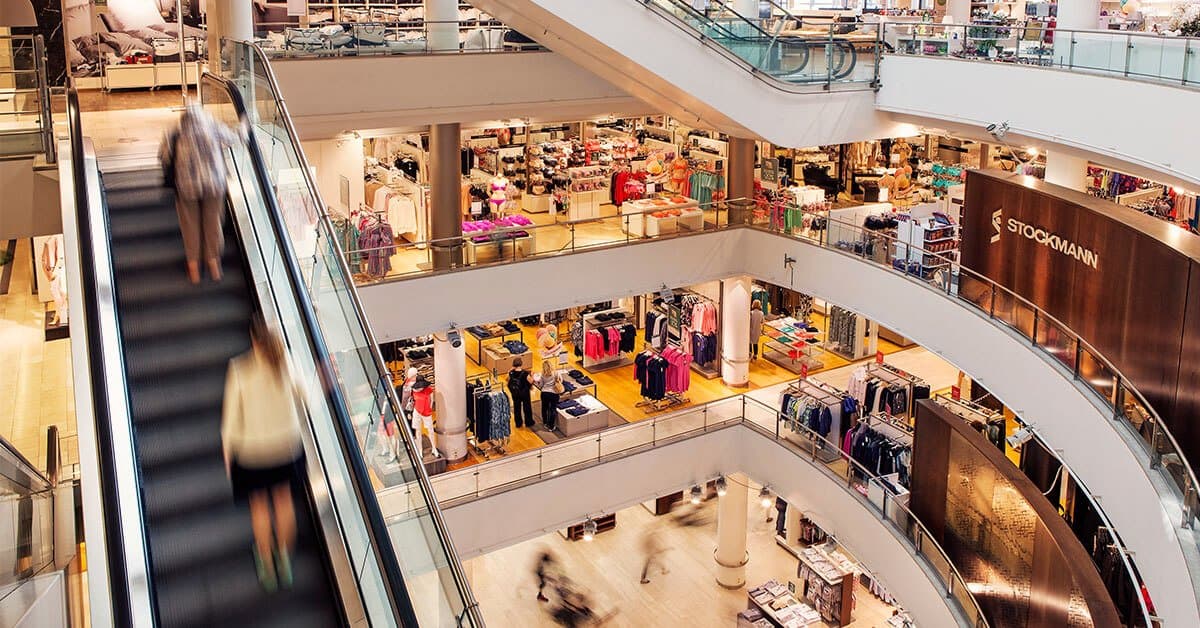 3. Automating Operations for Time Management in Retail 
A retail business has many moving parts. You need the right tools to automate and streamline operations. It can be hard to juggle all those parts. Automating repetitive tasks will help reduce operating expenses and save time. 
Do you spend a lot of time coordinating staff schedules, tracking staff and making sense of attendance sheets? There are automated workforce management solutions to do this for you. A host of cloud-based employee management apps will do the trick. 
Apps let employees pick up shifts, request time off, and switch schedules. Retailers save lots of time and effort by monitoring everything from one central location. 
Don't forget that apps work best in integration. Check what tasks you regularly do and then see if you can integrate other applications. Let's say you spend a lot of time transferring account sales and register closures from your POS to your accounting. Adopt retail solutions that can be connected. 
Consider integrated payments if you're dealing with long checkout times. POS integrated payments enable direct transactions from your POS system to your card reader. 
If you have integrated payments, you won't need to key the transaction information into the card reader. This makes it faster and easier to ring up sales. It eliminates double entry and reduces the likelihood of human error.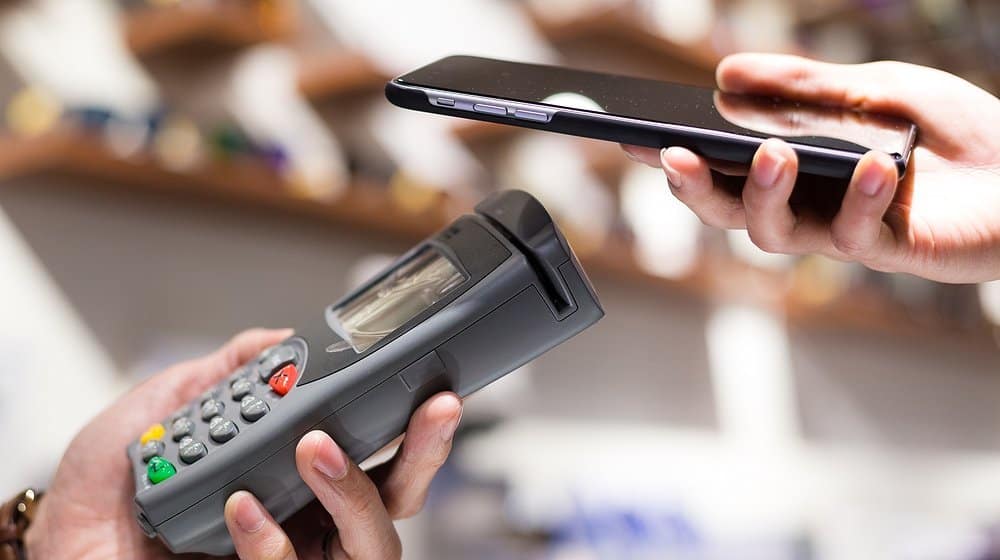 Why Integrated Payments? 
Let's take boutique wine retailer Grape & Vine as an example. According to owner Michael Nagdimunov, they first tried with "non-integrated" payments. "We had a stand-alone terminal where we would process the payments, and that took longer because we had to record the same transaction in our POS. 
So, in a sense, we were doing it twice," he said. After making the switch to a payment processor that integrated with their POS, the retailer reduced double entry. He also increased the speed of checkout by over 50%.
This example of time management in retail shows you can streamline certain processes in your business. As you work, keep looking for such tasks. Identify solutions that can take them off your hands.
It is a fact of life that time is money. Your retail store can have lower operating expenses, wider margins, and more resources. Don't spend all your time on menial tasks that can be automated.
4. Do Tasks in Batches
Good time management in retail stores involves setting some time aside to think about what tasks are similar and grouping them.
It's a good idea to do similar or related work in the same period rather than spread it out over the day. This is because you use brainpower each time you switch gears between different tasks.
Let's say you update your store's social accounts daily. It's best to group all your social media-centric tasks (e.g. blog updates, scheduling tweets, Facebook posts) into a one-time block. This way, you'll complete tasks faster and save energy.
5. Invest in Training
A retailer goes nowhere without the support of competent staff. If you find you're spending a lot of time answering your staff's questions, it might be a good idea to reexamine the training program. 
See to it that you're using information retention methods. Make training materials and info accessible to your employees. This way, they can come back to them whenever they need a reminder instead of asking you or doing something wrong. 
6. Use a Quick Reference Tool 
Make a page in your organizer for frequently called numbers. Also, keep an e-mail address book. These will save you the effort of looking up each number one by one.
7.  Color-code Files
This will help you find files twice as fast. The tip covers physical files and electronic files. 
8. Plan in Advance 
Good time management in retail involves advance planning, as we've already mentioned. To take this a step further, both you and your staff should note when you will be away from the office or store. Then, plan your schedule around those times.
9. Fight Distraction 
Email and the Internet are two huge distractions. To cope with them, make a plan to check your social media and email once or twice a day. Turn your computer off in between if you can. 
You need to limit your focus to one task at a time. This is particularly the case if one of your goals is to have more time on your hands. Control your attention span – this is about managing distractions like gossip and smoke breaks too. This way you can produce faster and higher quality results. 
The same principle of time management in retail applies to your staff as well. Establish rules and expectations with your employees to help eliminate distractions. 
The art of policing employees is a fine one. You want to take care not to create an environment that is perceived as too oppressive. A better way to encourage your retail staff to stay focused at work is by establishing official break times and times to check email.
10. Eliminate Clutter
Make sure there is no needless paper, gadgets or other sources of distraction on your desk.
11.   Turn off your Private Phone 
On average, people spend two hours a day chatting on social media or texting. At work, nobody needs to reach you at your private number. The phone is a pesky distraction.
Experts speak of a so-called technology curfew in relation to time management in retail stores. This means the time of day we use telephones, computers and other tech. In this case, curfew is taken literally. It means not using these devices before or after a certain hour.
Why the curfew? Technology suppresses melatonin, a chemical that regulates our bodies' sleep patterns. Excessive use can contribute to sleeping disorders. This compromises time management. 
Essentially, too much technology can disrupt our energy and ability to focus. In turn, this impacts work performance. Running sales reports or catching up on emails late at night is probably affecting both the quality of your sleep and your overall work performance. 
Desktop applications like F.lux can manipulate computer display color. They adapt it to the time of day, adjusting your screen to be brighter during the day and dimmer at night. 
They also allow you to set a reminder based on what time you get up. This way, you know when it's time to call it quits.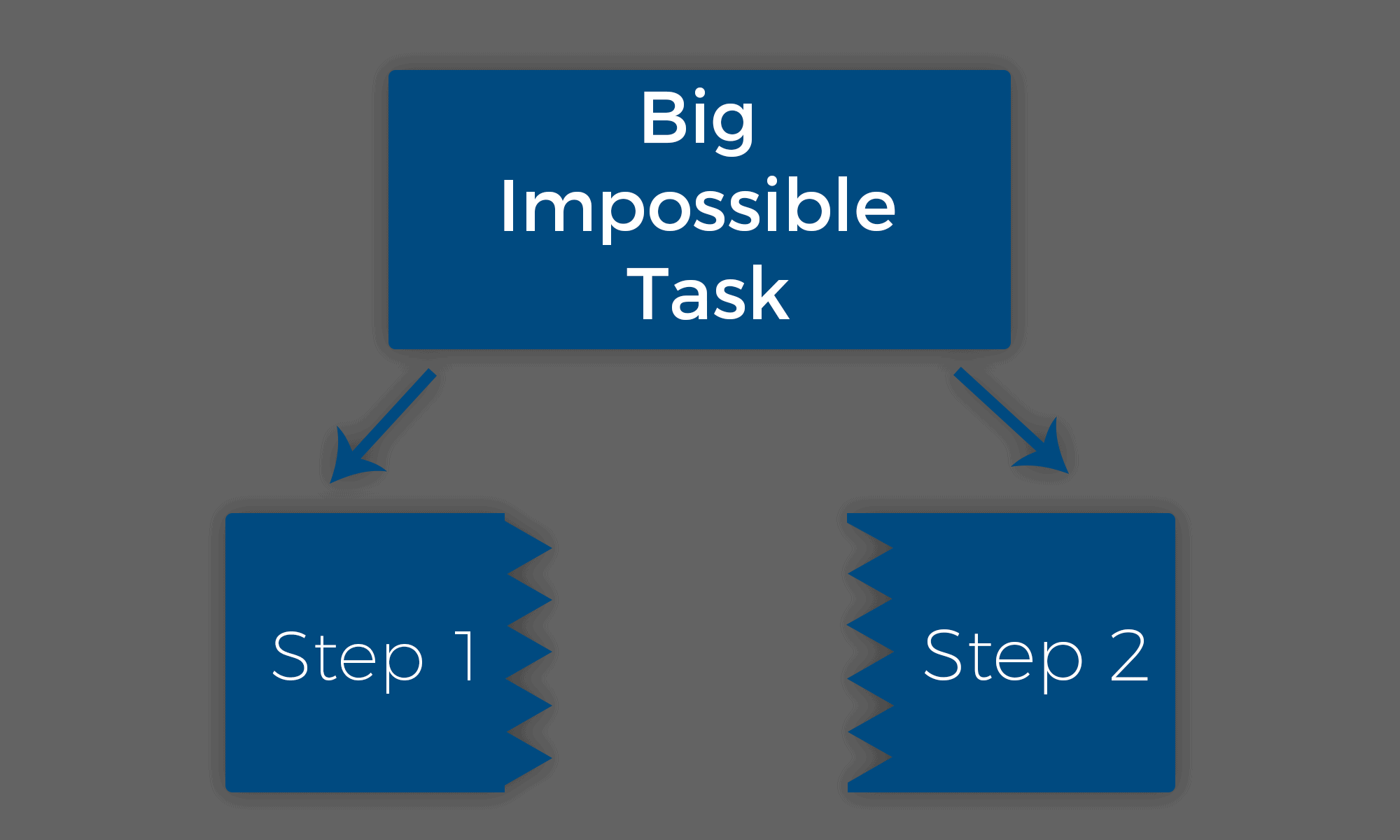 12. Break Tasks Up
For better time management in retail, break up overwhelming tasks. These include preparing annual reports or taking inventory. Break them up into smaller tasks, if possible. If not, spread them over several days.
13. Know your Priorities  
At the end of each day, take the time to prepare a "To Do" list for the next day. When doing so, know what your top three priorities are going to be. Don't go home before that.
14.  The "One-Touch" Rule 
This is a very efficient approach. It means to touch an email, document, or anything else just once. Either read and delete it, read it and act, or read and file it for reference.
15. Don't Be Afraid to Decline 
Don't be afraid to say "no". If something you've been asked for is not important, just don't waste your time with it. Just say no and move on. You'll find people appreciate honesty. 
16. The 4 : 4 x 1 Rule 
Spend four hours contacting customers for each hour you spend on staff training and each hour spent on paperwork. Spend one hour on planning and another on improving store appearance. 
You don't need to follow the rule EXACTLY. It should serve as guidance on the road to better time management in your retail store.  

17. Strike a Balance 
Time management is all about striking a balance between your professional and personal life. If you run a small business, you know how hard this can be.
Still, one must make an effort to reconcile the two. This involves prioritizing your time and schedule. It doesn't matter how tiring it is. Different seasons in life are going to alter the balance. This depends on the stage you're at with your business.
If you just opened your first store, you'll probably have to work long hours. It follows you'll spend less time with family and friends. This is totally understandable. However, you want to dedicate some time to the priorities beyond your business. Seek harmony in your personal and professional life by making time for these. 
A good way to approach this is to create a to-do list of work and personal priorities. Then, make a schedule and allocate time for your business and personal life. Drop everything else that falls outside the scope of these priorities. 
This won't happen in a day, but keep at it. Squeezing too much extra time into your busy schedule won't do you any favors.
18. Use a Time Management System
Why do time management systems work? The answer is simple. They help busy retail store owners control their priorities and the amount of time they dedicate to them. You don't need to reinvent the wheel. 
Adopting a time management system in retail is something many have done. Some of the more popular systems for managing time include the POSEC method and the Pomodoro technique. Another popular choice is the Eisenhower system. 
Adopt one of these systems for around two months. You'll see the benefits. If a certain technique doesn't work for you, try a different one. 
Keep looking until you find an adequate solution. It should serve both you and your employees well. One option is using a timer. 
A simple kitchen timer is a great way to stay focused. Give yourself an hour to complete a task. The timer will help you meet the deadline!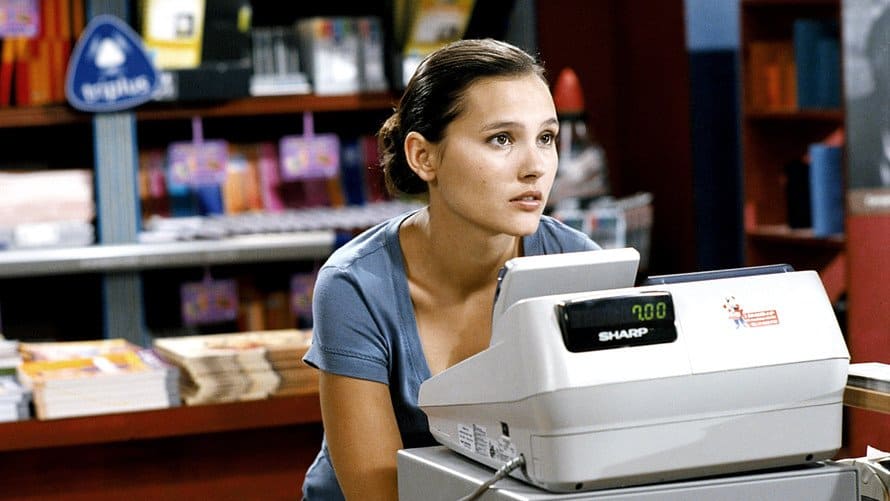 19. Establish a Routine 
Set time aside for recurring, routine paperwork. This can be once a week or once a month. Block out the time on your calendar. Using this time makes sure you'll remember and complete these tasks.
20. Limit Info Overload
Time management techniques also help limit information overload. Reducing the amount of information you are exposed to is very helpful. You need just the bare minimum to get something done. 
Assure yourself that all of your staff members understand the basics. What do they need to know to work effectively? Help them prioritize and avoid feeling overwhelmed by the details that come with managing a retail business.
Ready to Manage Time Better In Your Retail Business?
At all times, ask yourself if what you are doing is important or urgent. Move on to something else if it is neither. 
Don't be afraid to delegate. Good time management involves making time for tasks that require your specific skills. It also involves giving your team a chance to grow by doing new things.