TouchBistro POS is considered one of the best restaurant POS systems. It is one of the most popular, best-selling point of sale (POS) systems for restaurants of all kinds. It's used by businesses ranging from small food trucks to elegant fine dining restaurants.
That's because it delivers all the features restaurant owners and managers need to streamline processes and increase efficiency and sales.
TouchBistro POS is an iPad-based POS native app. However, it can also be installed on an Apple desktop computer or accessed through any web browser. The latter point means you could use it on a PC or Android device, but not as an app, rather as a software as a service (SaaS) solution through your browser.
However, the system is a hybrid system, meaning that you must install an on-site server to use it. That doesn't mean you can't access the system from home via your Apple device or browser. But you still must install and maintain a server at your restaurant to store its data.
TouchBistro is so popular because it automates so many processes that restaurants would otherwise do manually. It also delivers robust features and many benefits, which we'll discuss below.
In this TouchBistro review, we'll start with some pros and cons of using the system. We'll discuss what the system does and wrap up with a discussion about its software system and hardware components, as well as their price points.
TouchBistro POS Pros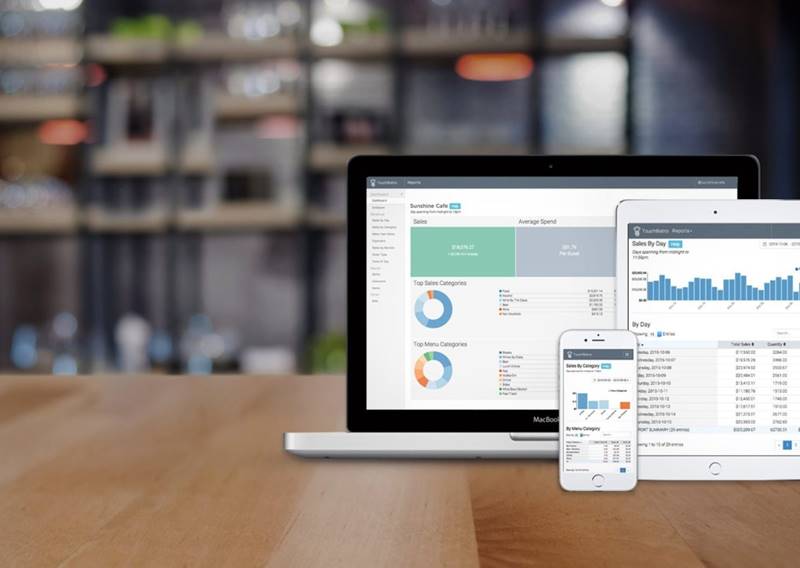 There are many reasons why restauranteurs select TouchBistro POS as their go-to point of sale system. After all, it was developed specifically for restaurants and includes many restaurant-specific features that other POS systems do not.
Here are a few reasons why businesses in the restaurant industry select TouchBistro POS as their go-to point of sale system:
Over 200 Software Features
This is self-explanatory. Many POS systems include 20 or 30 features out of the box. Those 20 or 30 features are fine for simple operations.
But when restaurant owners, managers, and employees can access 10 times as many features in their POS system, their growth strategy and planning process changes. Suddenly, they start to imagine completing tasks and evolving their restaurant in ways they had never considered before.
Maximum Flexibility
When you purchase TouchBistro POS, you open Pandora's Box of business growth and scaling ideas. There are various combined software and hardware bundles to meet the needs of virtually any restaurant business.
Plus, you can add additional features, customize reporting, menus, and the system, in general, to align with your specific business needs. Ultimately, it boils down to one statement: If your business has a menu and sells food or drinks, TouchBistro POS is likely the best solution for your business.
Ease of Use and Training for New Users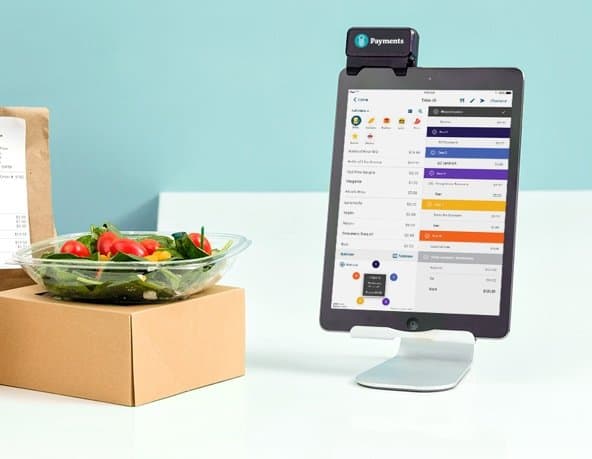 Users report that the system is very intuitive and easy to use, even for the non-tech savvy. The interface is said to be simple and intuitive, which is super helpful because most restaurant employees are not tech experts.
When you can train an employee on a new POS system in one or two days and then let them loose, you save loads of time—both for you and for the new employee. You also reduce the risk of human error when that new employee begins using the system, which is why ease of use and great training offerings are definite pros associated with TouchBistro POS.
Unique Pricing Options
Surprisingly, TouchBistro POS offers pricing plan options that most point of sale system providers do not.
For example, the company will let you set up a recurring payment plan if you can't afford the entire cost of the POS hardware components you need. You can set up a plan to pay for that hardware in installments, over time, reducing the cost burden of shelling out tons of cash in the beginning when you are trying to open or grow your business.
Plus, they offer financing to restaurants that can't afford their monthly fees. Not many providers do that, which is another characteristic that differentiates TouchBistro POS as one of—if not the best—restaurant POS system available.
TouchBistro POS Cons
TouchBistro isn't perfect. It has its cons as well as its pros. Here we uncover some of the drawbacks associated with using the system.
Clunky Administration Functionality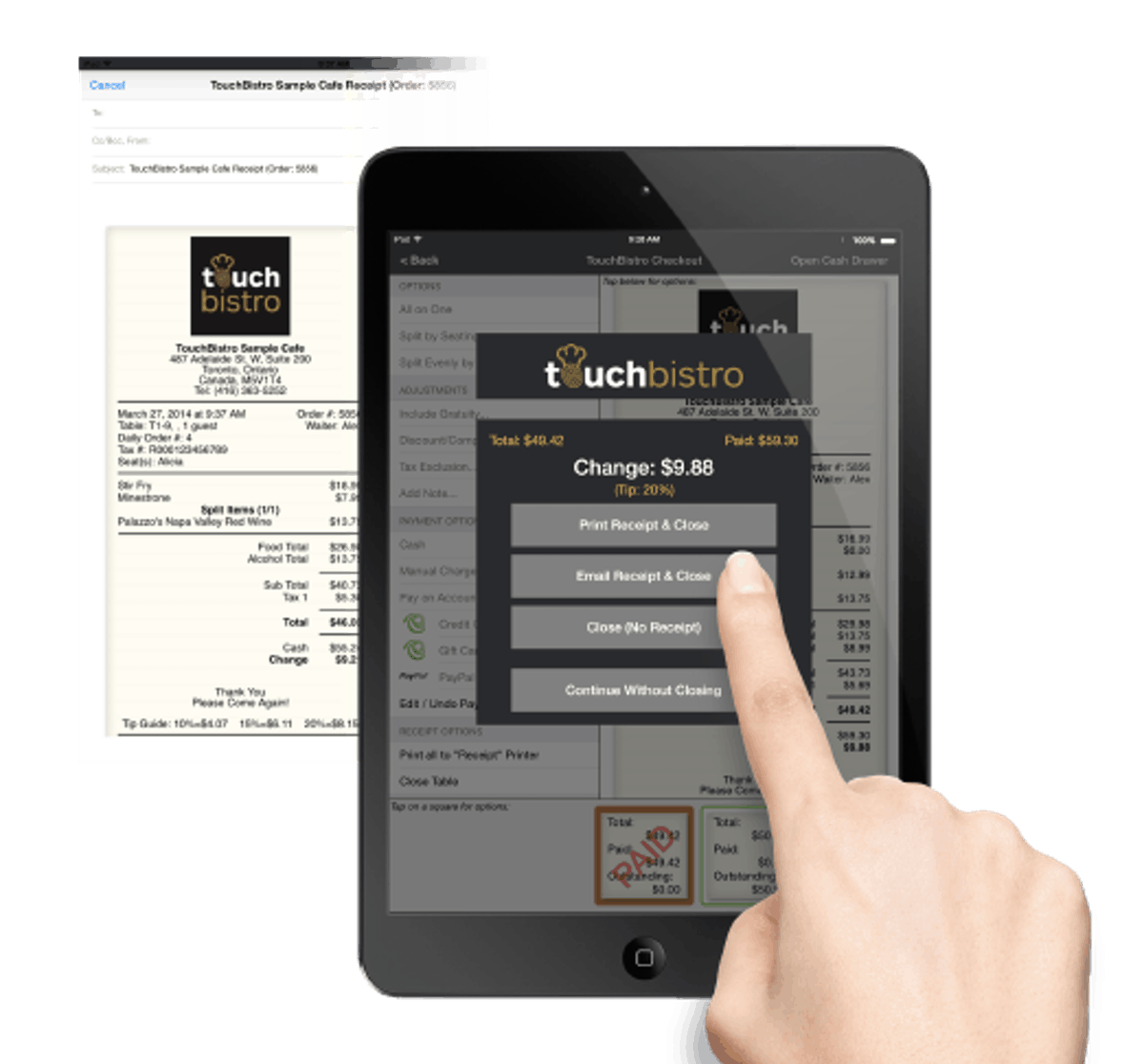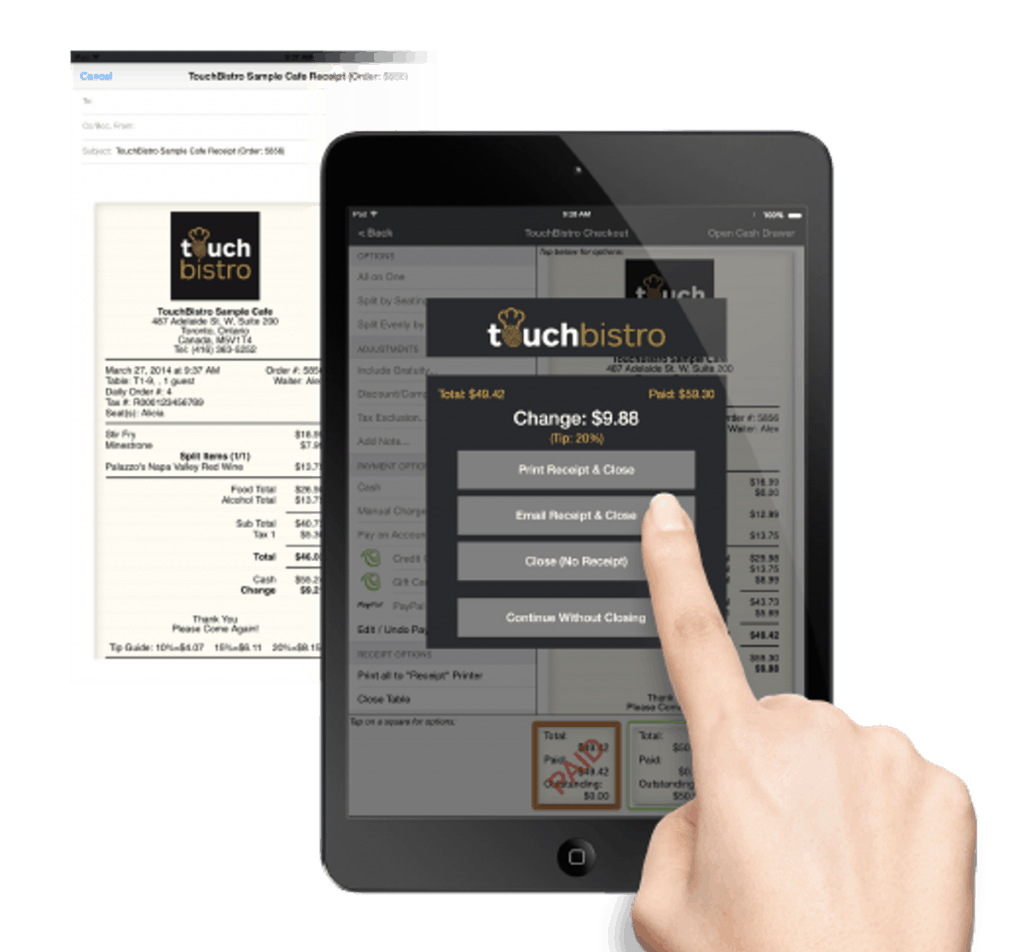 Many users report that although the interface is super intuitive for front of house and back of house employees, it lacks a little on the admin side of things.
It is very important for your servers and kitchen staff to be able to use the system and execute system functions rapidly.
But, it's also important for managers to be able to complete administrative processes like payroll and inventory management, in quick order. Otherwise, they can't manage the restaurant because they are bogged down with administrative responsibilities.
No Built-In Payment Processing
Many point of sale systems include their own payment processing features so users do not have to purchase third-party processing solutions and integrate them. However, TouchBistro does not.
You must integrate your payment processing solution of choice and integrate it with TouchBistro. The system includes the ability to process payments, but does not have its own mechanism for securely processing payments—so you must integrate another system for that, such as Magento.
This is not a deal-breaker or even a big deal. But it does add a layer of extra work you must complete when using TouchBistro POS.
System Update Frequency
One con that many users report is that TouchBistro POS does not upgrade its system as often as they would like. Users depend on routine updates—even if the update is to fix one single system bug—to ensure they are using the newest and best version of the system possible.
TouchBistro claims it is working on speeding up its update process, but that initiative is still in the works and hasn't really touched customers yet.
What TouchBistro POS Does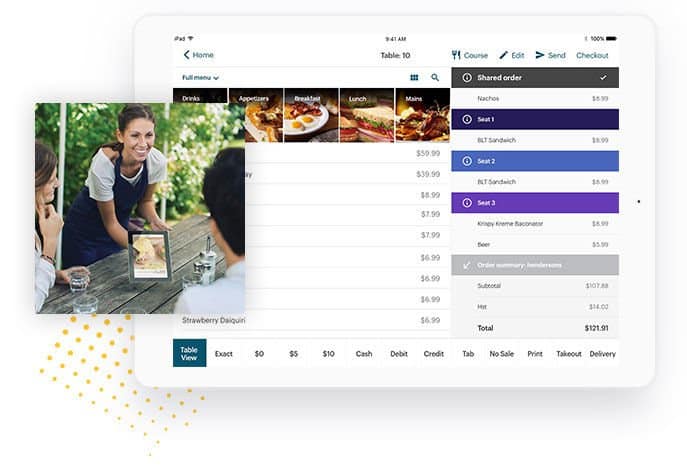 TouchBistro POS helps restaurants automate manual tasks and streamline processes so users can serve more customers and increase productivity.
Each POS system can be configured to meet users' needs. And that requires a collection of the right point of sale hardware components that can carry out the tasks you need completed.
Restaurants, for example, need different hardware components than retail stores do. Each business's POS system will look a little different, based on its needs.
TouchBistro POS was designed specifically for restaurants. While there are many competitors delivering restaurant POS systems, the sheer volume of features in TouchBistro sets it apart.
While most restaurant POS systems include standard features, their value-added features vary. Some include A, B, and C, but not X, Y, and Z.
Touch Bistro includes the entire alphabet of restaurant POS features. From waitlist and table management to kitchen and inventory management features, TouchBistro delivers the most robust feature set on the market. We dig into those features below.
With TouchBistro acting as the brain of your restaurant, you can save time, deliver a better customer experience, increase customer satisfaction levels, and grow your business faster.
TouchBistro POS Pricing
A POS system is a combination of software and hardware components that work together to form a comprehensive solution. Pricing varies, depending on whether you want to purchase software and hardware separately or buy a comprehensive hardware and software package bundle.
Software Pricing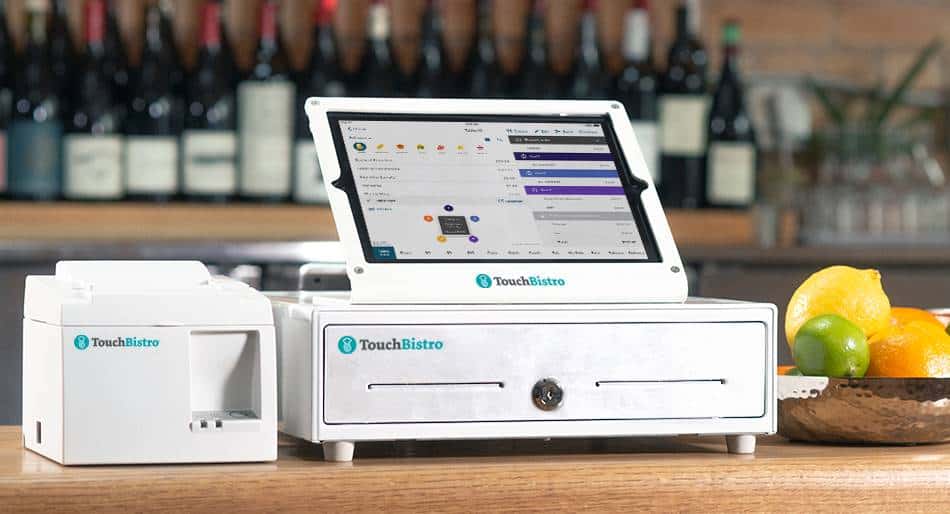 TouchBistro offers multiple software subscription plans, each one having a price that aligns with what the package includes.
The company does offer a free trial of 28 days so potential buyers can test drive the system before committing to a purchase.
When prospects do look at software pricing, they find the following software plans, which are based on the number of user licenses you need:
Basic Plan: Their basic plan starts at $69 per month and includes one user license.
Dual Plan: The next tier up is the Dual Plan which starts at $129 per month and includes two user licenses.
Team Plan: If you need more users to have access to the system you can opt for the Team Plan, which starts at $249 per month and includes up to five user licenses.
Unlimited Plan: If you run a large restaurant with many employees, you can opt for the Unlimited Plan which includes unlimited user licenses. The TouchBistro website does not include a price for this plan. You must call them for a quote.
Hardware Pricing
TouchBistro sells hardware components from third-party vendors rather than manufacturing necessary hardware components themselves. The good thing is that most third-party components integrate well with the system so users don't need to worry much about compatibility issues.
They sell many individual components at varying prices, all of which are listed on their website. For those who want to piece together a custom system, purchasing hardware components separately and building a system that meets their unique needs is a good bet.
Alternatively, you can purchase a custom hardware bundle from TouchBistro. To do so you must speak with a company representative, explain your needs, and they will suggest a bundle that includes all the components you need and a price quote. There are no hardware bundle prices published on their website.
Software Features
As mentioned above, TouchBistro POS includes more features than most POS systems. Therefore, there are too many features to discuss in this article. Instead, we'll highlight some of the best features offered and those features are applicable to most restaurants, regardless of size.
Data Collection and Accuracy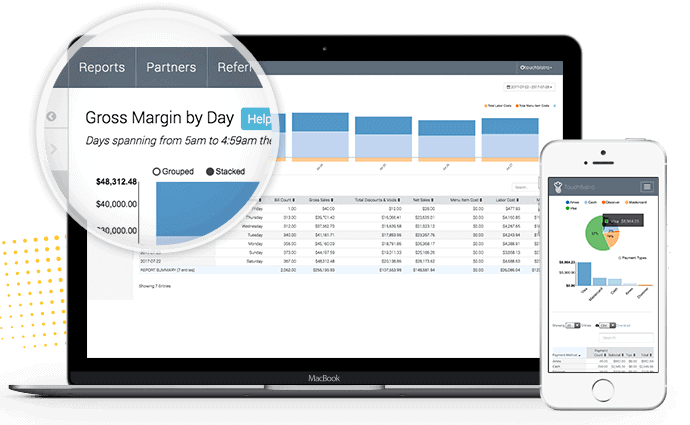 Think about the many scenarios in which an employee must collect data. It could be inventory data, sales data, or any other type of data. Do you want them capturing that data with a pencil and a pad of paper? That leaves the door open for data loss.
Now, let's imagine an alternative scenario. Every transaction that takes place is completed digitally and the resulting data is automatically stored in your POS system. No paper trail to keep track of. No possibility that a signed receipt gets lost. Ultimately, no risk of human error.
Running your operation in that way eliminates so many potential pitfalls that it is becoming almost necessary to use a point of sale system with powerful data storage—to be used for reporting and insight—if you want to remain competitive in your respective industry.
Payment Processing
Payment terminals, automated check splitting, and card readers that can read and process all types of credit and debit cards give customers more payment options.
The system can process payments from credit and debit cards regardless of whether they use a =n encrypted chip or a magstripe. It also, unsurprisingly, can process cash payments. A bonus feature is the ability to accept and process gift cards.
Giving customers more options to pay reduces the hoops they must jump through to settle the bill and improves the customer experience.
Discount and Gift Card Management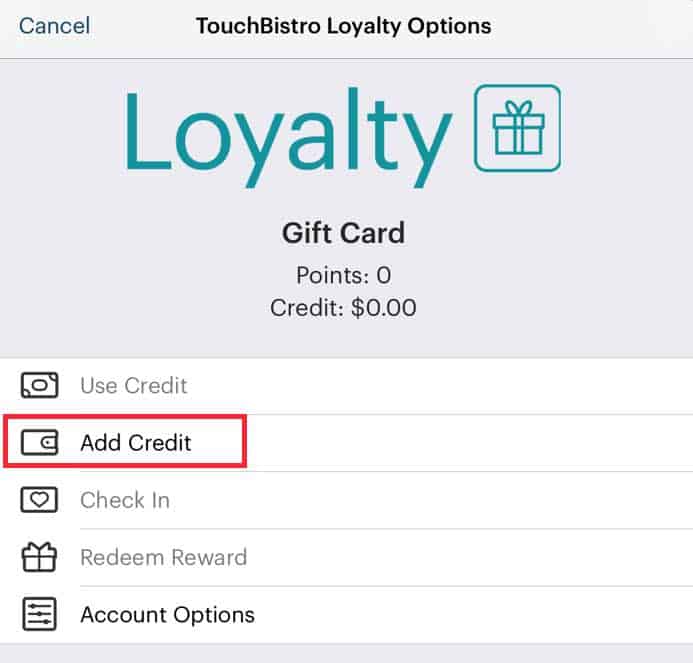 Gift cards are a great way to entice more customers into your restaurant. Discounts are as well. That's why TouchBistro POS includes gift card and discount management features.
People often give gift cards to people they don't know well (acquaintances more than true friends). Also, many businesses give away gift cards as prizes for contests, completing surveys, and other reasons.
Often, those gift cards are for a specific restaurant or store. That's why it's so important to have gift card processing capabilities built into your POS system. It is just one more way to allow patrons to pay, which increases customers served and boosts profits.
Discounts and special offers also attract new customers to your store. People love discounts and will often purchase something they don't need just because the price has been reduced.
TouchBistro's discount management features track discounts, automatically adjust prices accordingly in the system, and simplify and streamline the process of offering discounts. Discounts please customers so they walk away satisfied and are more likely to return in the future.
Employee Management
When you have multiple employees working at the same time, each having arrived at a different hour, manually keeping track of hours worked and payment due can be a hassle. Plus, it is quite time consuming and leaves the process open to human error, which can cause problems with your employees and their satisfaction levels.
When using a point of sale system, each employee with access to the system has a unique login code. This lets the system track who is working, when, and what they are there to do.
The TouchBistro POS system for restaurants delivers solid employee management capabilities. Not only does this help managers keep track of employee movement, but it also helps employees maintain a clear view of the hours they have worked.
Plus, a powerful point of sale system with automated employee hour tracking lets you keep tabs on who should be at work at any given moment. It will also facilitate last-second shift changes if someone is sick or otherwise can't come to work.
Inventory Management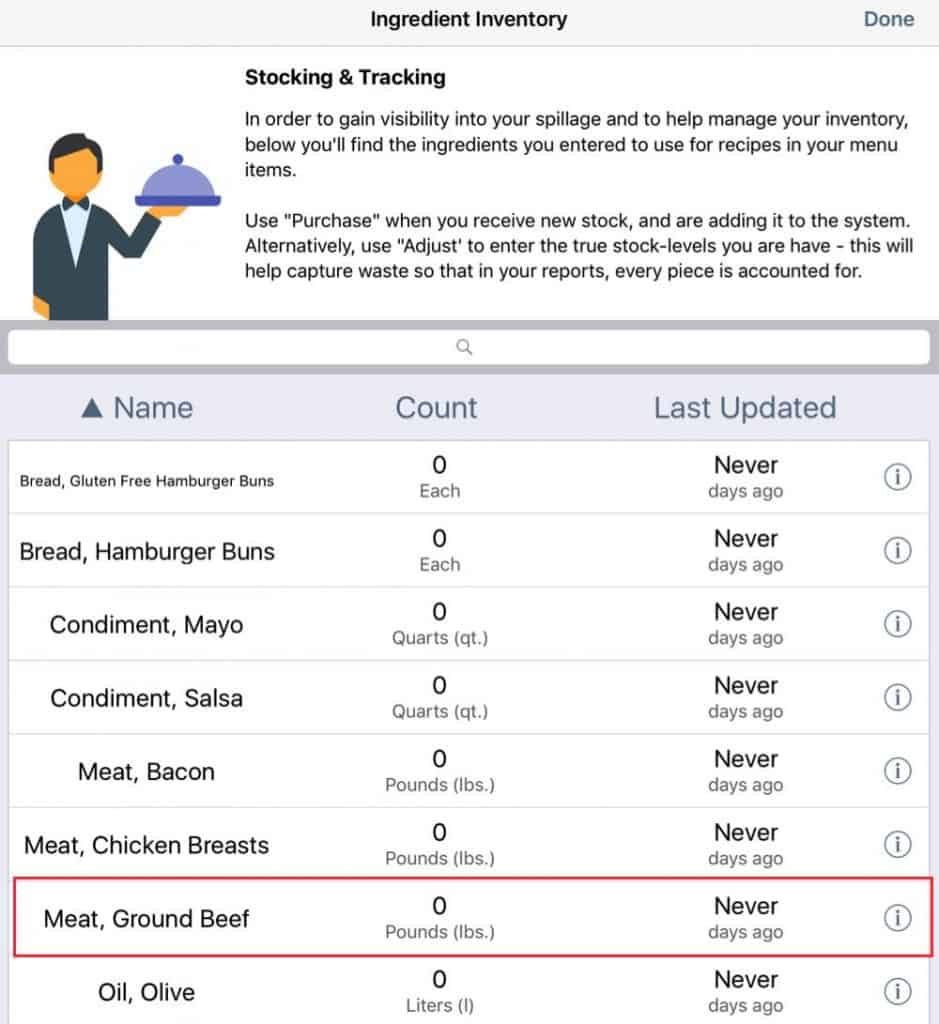 Most restaurants must keep inventory on site and need a way to count and track that inventory on a daily basis. When inventory is counted and tracked manually, it is very time-consuming, pulls employees away from more important tasks, and increases the possibility of inventory discrepancies.
Of course, you always want your inventory to match what you have sold, with no discrepancies. However, discrepancies happen all the time with any business, so it is important to understand how they happen. With TouchBistro all you must do is run an inventory discrepancy report and you'll discover why it happened and who slipped up.
Discrepancies can occur due to a number of scenarios. For example, if an employee is stealing inventory, you would see an inventory discrepancy notification appear in the system. However, discrepancies also happen accidentally. If you rely on an employee to manually count your inventory every day, it is probable that one day someone will miscount your stock.
By using a handheld inventory scanner (a hardware component we'll discuss below), you can reduce discrepancies and run reports that allow you to maintain insight into inventory levels at all times.
Custom Reporting and Analysis
POS systems capture and store loads of data. This includes sales and inventory data, as well as personal data from customers like past purchase behavior, demographics, and more.
The data it stores about each customer and their purchase history allows for powerful custom sales reporting. This lets businesses make data-driven decisions about how to grow and maintain a competitive edge.
Powerful reporting, metrics, and analysis are features that every business should require—restaurants are no exception. With so much data at their hands, users can easily maintain constant insight into their results and make better, data-driven decisions. They can run customized reports around just about any metric for which there is data stored.
Plus, TouchBistro provides customizable dashboards that display specified metrics, giving users an at-a-glance view of how their restaurant is moving the needle. And with the ability to customize them, your dashboards display only the data and metrics that you need to see most.
Marketing Features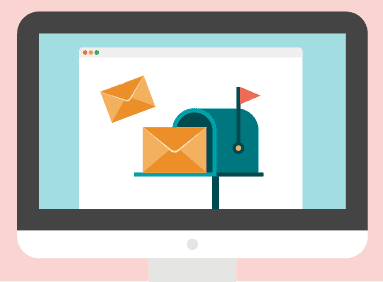 In the digital era, accurate data is more important than ever before. We suggest you opt for a POS system that allows you to capture, store, and later utilize the data gathered from transactions with individual customers—such as TouchBistro.
With that data, you can segment your prospects for future marketing campaigns that speak to their interests and align with their purchasing patterns.
Personalized marketing is an increasingly sought-after feature in POS systems. It helps immensely with forming relationships with customers, which we'll cover next.
Customer Relationship Management
Customer relationship management (CRM) features empower businesses to form better, more personal relationships with their customers. TouchBistro POS delivers robust customer relationship management features that make forming those relationships and getting to know your customers a breeze.
TouchBistro POS includes features such as individual customer profiles filled with their personal data, customer purchase history, customer categories for easy targeting, and the tracking of the lifetime value of each customer.
With this data at your fingertips, you will build those relationships, which will lead to higher levels of customer loyalty, customer satisfaction, repeat business, and faster revenue and business growth. Plus, you might just generate some brand advocates if you really nurture those relationships and take a customer-centric, relationship first approach to business.
Hardware Components
As mentioned above, the hardware components that any given restaurant, food truck, or fast food joint needs will vary, depending on many variables. But there are some components that most restaurant and food and beverage business will likely need to operate at their highest capacity.
Below we cover some of the basic components that restaurants need to integrate into their TouchBistro POS system.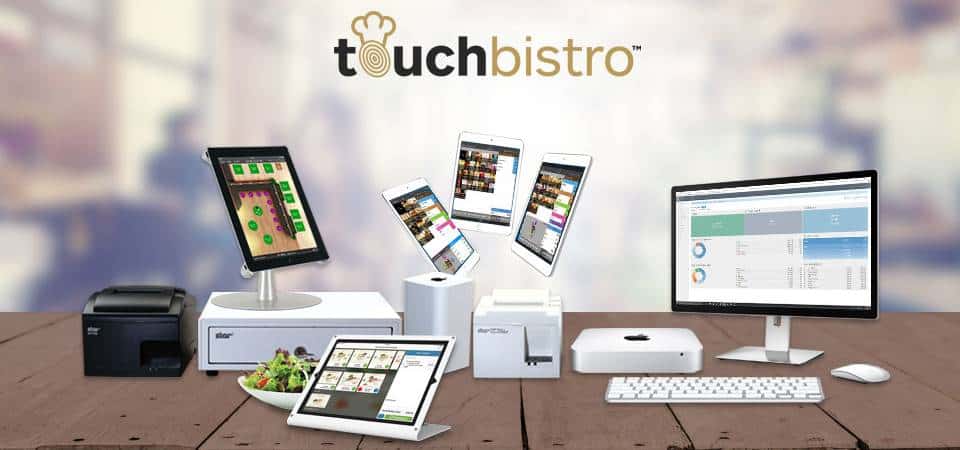 POS Cash Drawers
When someone pays you with cash, staff must store it in a secure location until their shift ends and they close it out. POS cash drawers integrate with your TouchBistro POS system and provide a very secure place to store those dollars. They are essential hardware components for a restaurant POS system.
Receipt Printers
Every transaction you complete in your POS system—with a customer—requires a receipt of purchase. Customers need that receipt to keep their personal finances up to date. That's why every restaurant needs to provide receipts when someone makes a purchase.
Receipt printers are fairly straightforward and easy to wrap your head around. They connect to your larger POS system and know when to print a receipt. The system tells the printer when a transaction has been completed and the printer automatically starts printing.
Handheld Inventory Scanners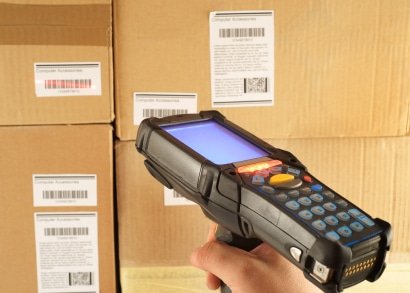 Every restaurant keeps inventory in-house and has a need for handheld inventory scanners. They are a key POS hardware component for restaurants of all types.
The idea is simple. You carry the inventory scanner back to your storeroom and scan the barcodes on the items in your inventory stock. That data is automatically sent back to your overall POS system and updates your inventory for the day.
Keeping accurate inventory records is essential to running a successful food and beverage business. A solid handheld inventory scanner reduces the risk of human error that occurs when someone is manually counting items.
It also pulls all your inventory data back to your POS system so it's accessible by restaurant managers, owners, etc., making it a must-have feature for all restaurant POS systems.
Kitchen Printers
When you order a meal at a restaurant and the restaurant employee enters that order into their system, your order is instantly sent to the kitchen printers in the back of the house. A chef, grill cook, or another kitchen employee hears the ticket being printed, rips it off, and puts it in the queue.
If you own or run a restaurant—unless it's a diner in the 1950s—you probably need to invest in kitchen printers. You can expect to see the technology evolve quickly as well.
Kitchen printers improve staff collaboration, reduce ticket wait times for guests, keep better track of what has been served and the amount of money that should be in the cash register at the end of the shift, and more.
Card Readers
Today, most credit cards use encrypted chips rather than magnetic strips to process a payment. Customers just pop the card into the chip reader, your information is gathered, and your purchase is processed.
Chip readers are sometimes connected to a cash register or payment terminal. Since most credit and debit cards have already moved to chip technology, it's increasingly important to include a card reader that reads chips as part of your overall POS system.
POS Tablets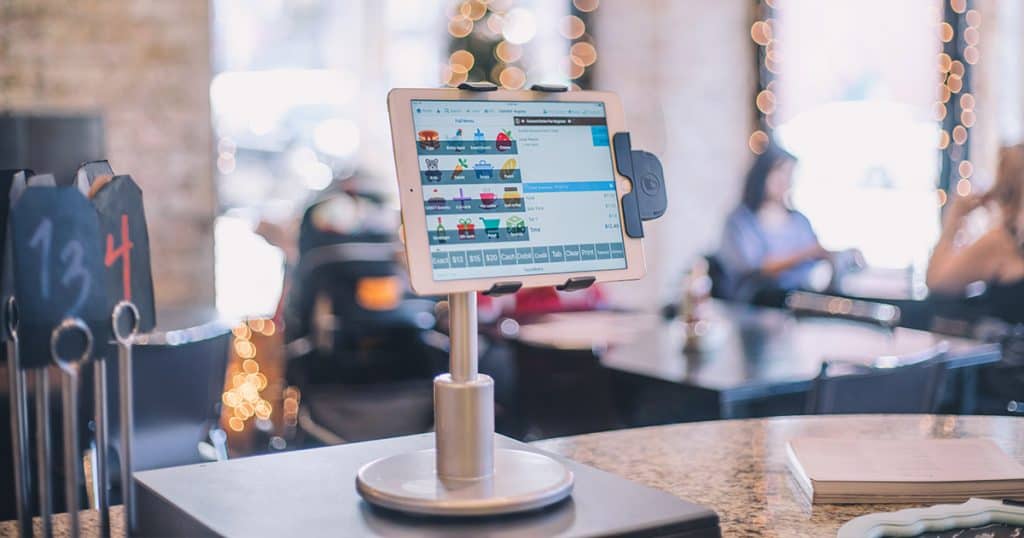 TouchBistro POS uses an iPad tablet to process orders, process payments, and manage and coordinate nearly every action taken by a hardware component. They also provide access to all the features TouchBistro provides.
Tablets—being mobile devices—allow staff to walk around the restaurant with access to their POS system in the palm of their hand.
They can be used for many purposes, from taking an order in a restaurant to bringing the bill directly to the table at your favorite cafe.
PIN Pads
POS PIN pads can also act as chip readers in many circumstances. They are used when someone checks out and makes their purchase.
Many customers will want to pay with a debit card. This will require them to enter their debit card PIN in order to verify their identity. Because debit card transactions often don't require a signature, entering the customer's PIN is the only way to confirm their identity.
If you want your patrons to be able to pay with debit cards, PIN pads are an essential POS hardware component you should look for.
TouchBistro Alternatives
Is TouchBistro The Right POS System for You?
You have learned in-depth information about TouchBistro POS and how it benefits restaurants. We also discussed the hardware and software needed to use it, so you should have a better idea about whether this is the right system for you.
But don't rely on this review alone. User reviews are crucially important to your purchase process because they provide insight from actual users who have run into actual problems or experienced unprecedented success using the system.
Make a list of requirements, compare your options, and you should be able to easily select the system that is right for you, whether it is TouchBistro or one of its competitors such as Square or Toast. Good luck; with the right knowledge you will find a system to fall in love with.