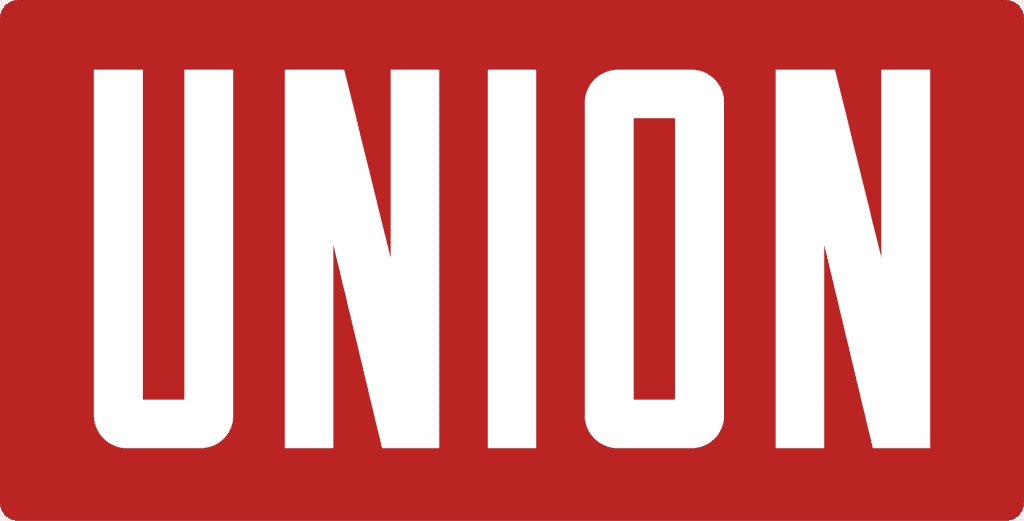 UNION POS was founded in 2009 as a point of sale (POS) system designed for restaurants, bars, and other food and drink service businesses. UNION POS was intentionally designed for very busy, high-touch restaurants. Plus, it was developed by a company with very deep knowledge and extensive experience in the point of sale system space.
Since its inception, UNION POS has made a name for itself for being one of the fastest restaurant POS systems ever conceptualized and developed.
Because this popular restaurant point of sale system is well known for being one of the fastest out there, it has to continually live up to its reputation. To its credit, it does with flying colors. Users commonly cite the system's speed as its best characteristic. When we refer to its speed, we're referring to the loading times for system tasks.
UNION POS is also popular for being highly customizable. The iPad based point of sale system was designed to minimize the clicks (or "taps" in this case) users must do to perform a given system task.
This is a great perspective for a restaurant POS provider to have because life in a restaurant isn't for the faint of heart. When that rush hits, it's all some employees can do not to pull their hair out.
UNION realizes this and designed its system specifically for those overly stressed employees, to ensure restaurants run smoothly even during peak hours. To be sure, UNION POS offers some nice benefits and features, and we'll jump right into those.
UNION POS Review: Features and Benefits
Below we provide a comprehensive list of features offered by the UNION POS restaurant-centric software solution.
Two Second EMV Dip-to-Open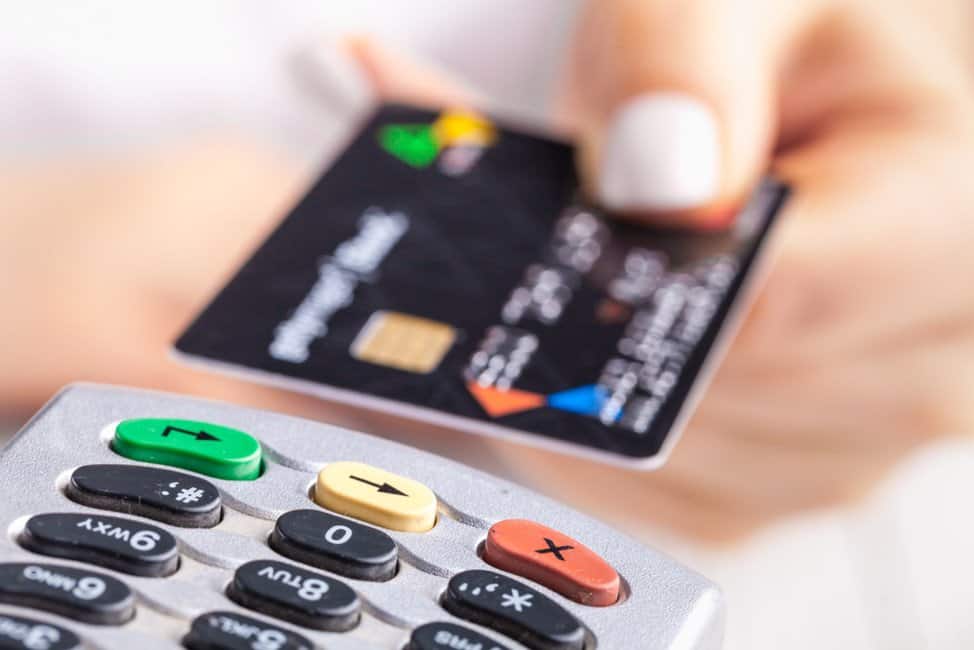 UNION POS delivers users the ability to rapidly charge patrons' credit and debit cards. All they need to do is dip the customer's card across the card reader and it is read in two seconds (the company claims).
Plus, the system features full Europay, MasterCard, and Visa (EMV) protection with each processed transaction. This gives customers peace of mind and builds trust.
Customer Relationship Management
The company considers this feature a game-changer for your restaurant or bar. To some extent they are correct. Customer relationship management features allow you to get to know your customers better and in a more personal way.
That allows you to deliver a more comfortable, personalized experience and treat every customer like a VIP.
Rapid Check Splitting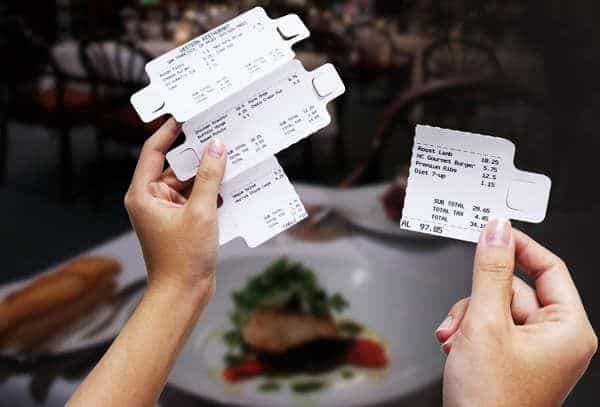 It's a hassle when a server or other restaurant staff member has a party of 10 and every individual guest asks for a separate check. Splitting checks manually is very time-consuming.
That's why UNION POS offers automated, rapid check splitting, so staff can get right back to work and save valuable time during high volume hours.
Reliable Data Back-Ups
This is a nice feature to have for restaurants. When someone pays a bill or bar tab, the data around that transaction is backed up on another internal terminal ensuring you never lose important data. If your network goes down, don't worry, your data will be safe.
Mobility for More Efficient Operations
UNION provides servers with the ability to process payments at the table with UNION Mobile Terminals (handheld devices that connect to the central POS system). But that's not all; customers can also pay the check themselves by using the UNION's TabbedOut app on their mobile device.
Easy, Fast Employee and Table Management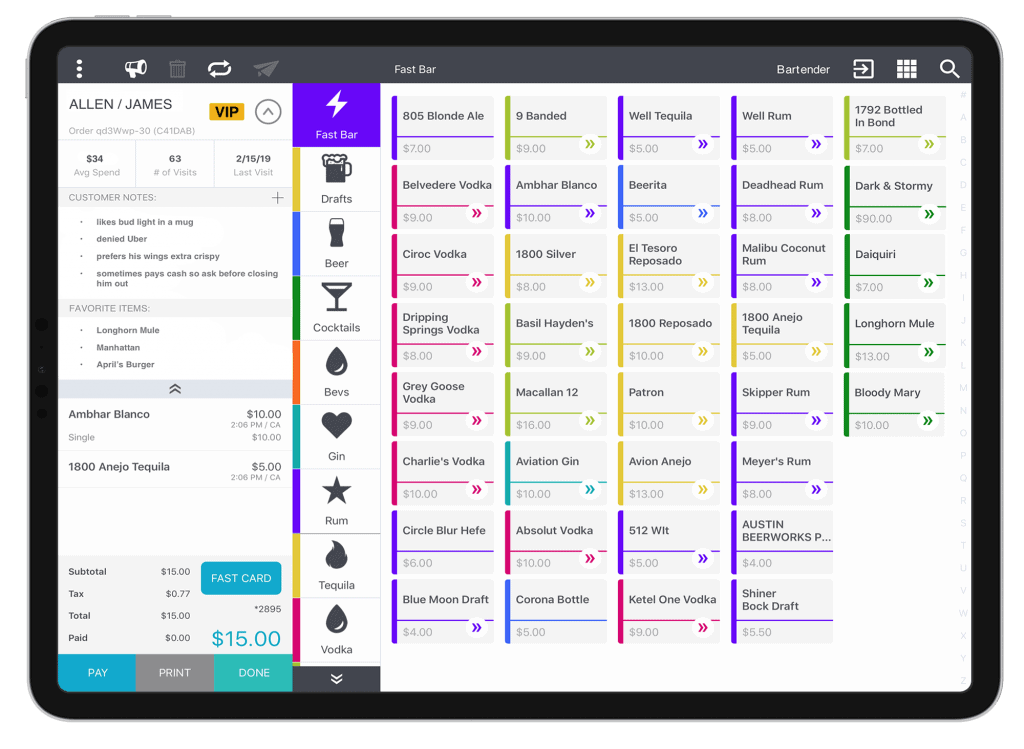 This is a nice time-saving feature for restaurant managers. It allows them to quickly assign tables to servers with a few taps on the touchscreen monitor.
This means they don't have to go running around looking for a server or check who's turn it is for a table and manually assign it to them with a pad and pencil. In doing so, managers save ample amounts of time they can then devote to catering to customers and delivering a better customer experience.
Around the Clock, 24/7 Customer Support
In the restaurant industry, things can get very hectic during high volume hours. You have people waiting for tables, patrons sending meals back because they didn't order onions on their burger, etc. Restaurant staff does well enough to keep up with it all.
But if their POS system crashes in the midst of a rush, things can quickly fall apart. UNION POS provides around the clock customer support to ensure that if this happens, things are resolved as quickly as possible and the damage is minimized.
TabbedOut Customer Mobile App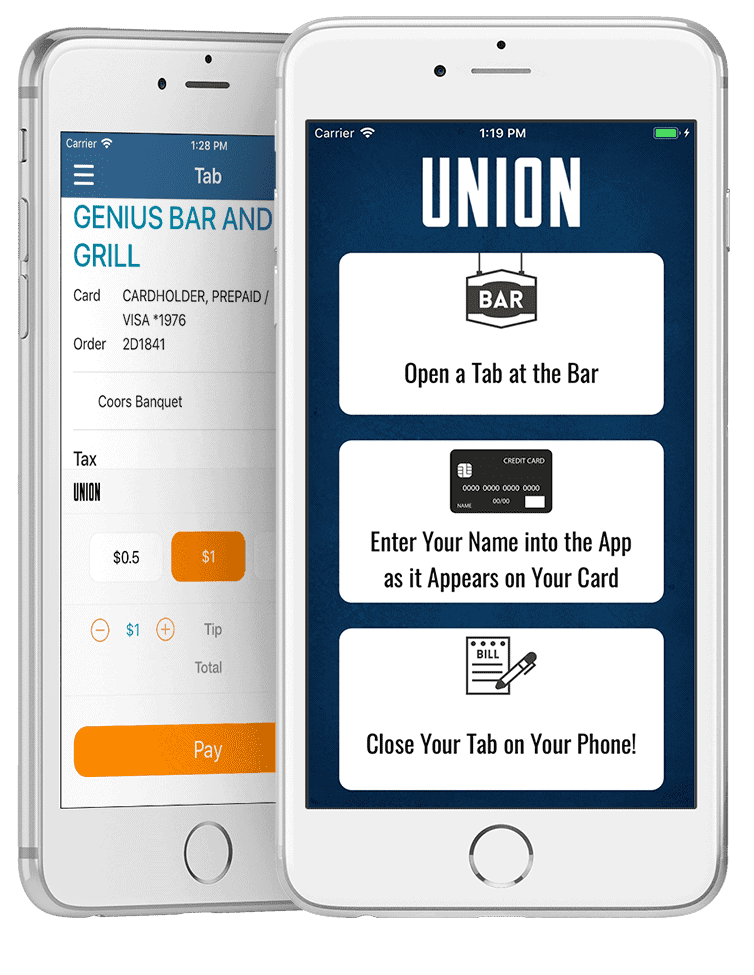 This certainly sounds like a nice feature on the surface. The TabbedOut mobile app lets customers pay their tabs whenever they want during the meal. If they are in a rush they can pay as soon as the food arrives to their satisfaction.
However, in order for this feature to be a strong selling point, UNION POS would need to be one of the top leaders in the restaurant POS space. Unless they become a household name, no one will even know about the app, let alone look for a window sticker at the restaurant entrance that says "TabbedOut Accepted."
Solid Reporting, Metrics, and Analysis
UNION delivers decent reporting and analysis functionality that empowers managers and restaurant owners to keep a finger on the dial of how they are moving the needle at all times.
Common metrics users report on metrics like sales for the day, gross sales, number of tickets and diners served, average ticket price, and all of the above from the previous day to constantly monitor progress and growth.
Menu Management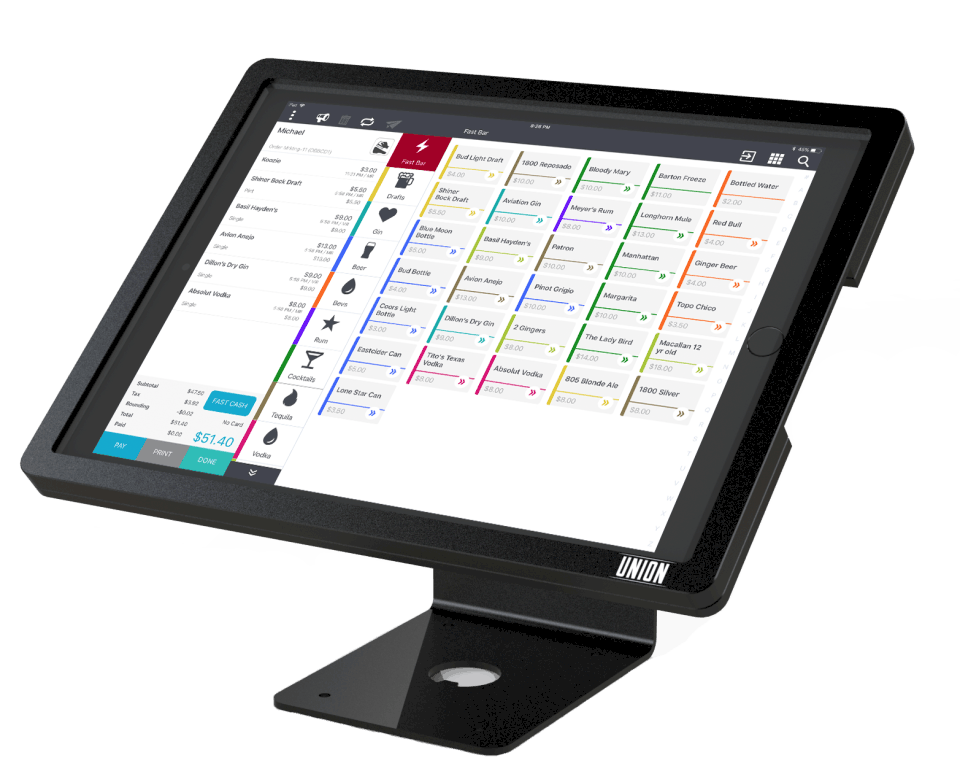 Menus change and they change often, either due to a restaurant running out of an ingredient, seasonal actors, or simply because a specific dish is not selling well.
If managers must run to the office before a shift and open a document on their computer, make the change manually, print off new menus, slide them into menu holders, etc., they lose valuable time.
However, when they can simply drag one menu item off the menu from the menu screen on the POS system's tablet and replace it with a new one, they get that time back to spend on higher-value tasks.
UNION POS Pricing
Union's pricing isn't listed on its website. Rather you must call and request a quote. This can be frustrating to potential customers because it means they have to do the work to find information about a product they want to buy.
This decreases customer satisfaction. The less effort a customer or prospect has to put into an interaction with the company, the higher their satisfaction rate.
We requested two quotes to investigate. The first quote was $49 per month for their baseline plan. Then, another rep told us $69. So, we can't confidently advise you on UNION's pricing.
Our Final Word on UNION POS
UNION seems like a solid restaurant POS system that would be ideal for fast-paced restaurants that move people in and out rapidly. It has some good features that would certainly streamline any restaurant's operations.
On the other hand, the lack of pricing transparency is a cause of concern. Plus, the language they use to describe themselves as the best, most awesome, incredible, wonderful POS system ever would be enough to put this writer off and look elsewhere.