Xenial POS is owned by Global Payments, the parent company of its competitor in the restaurant POS space, Heartland Restaurant POS. Xenial—the brand, which we'll discuss in detail below—is focused on the quick service restaurant industry. It boasts some very notable clients such as Hardee's, Carl's Jr., Steak and Shake, Popeyes Chicken, Subway, Wendy's, Burger King, and even McDonald's. That speaks volumes about the brand.
Because Xenial POS it is a quick service restaurant POS system, it doesn't need to have many of the features that you find in more robust restaurant POS systems built for full service restaurants, such as Upserve. That's because these two types of restaurants have different needs, and quick service restaurants' needs are fewer.
For example, quick service restaurants don't require table mapping and tips management features, which prove to be extremely helpful for full service restaurants. But, Xenial—again as a brand, not as a product—clearly delivers where it counts when you look at their client list and find the second largest fast food chain in the world there.
Xenial is doing something right because they have the top fast food chain brands in the world on their client list. To put it into perspective, Xenial is used in 62 countries around the world, at over 50 thousand individual restaurants.
Interesting Fact: Xenial (pronounced zee/nee/ul) comes from the ancient Greek word for hospitality.
 So, what is it about Xenial POS that makes it so popular? Below we'll unpack its feature list to uncover why. But first, let's dig a little deeper into what Xenial POS is as a product.
Xenial POS Review: A Product Overview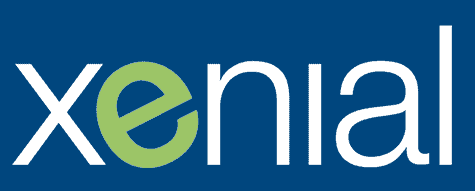 Xenial POS is a cloud-based, software as a service (SaaS) application. This means that you don't install anything on a local device. Instead, you access the system and all of your data through an internet connection or via mobile data.
Cloud-based, software as a service applications store and back your data up in off site locations so you don't have to worry about doing so on site.
As mentioned above, Xenial POS typically does not offer that many features because they simply are not needed by quick service restaurants. That would lead you to believe it's a fairly simple, straightforward system.
Xenial Brand Overview
Where Xenial (the brand) starts to get complicated is when you realize that Xenial is not a single product. Rather, it is an umbrella suite of restaurant management products and Xenial POS is only one of them. The brands listed above don't all necessarily use Xenial POS. Some might use the Xenial Drive Thru product, while others may be using the Xenial Ordering product to manage the day to day operations at their quick service restaurant.
So, selecting Xenial as a vendor isn't as simple as looking at its features and determining if they meet your needs. If you want Xenial POS, it's that easy. But that may not be the best product for your needs. Regardless, in this article, we're only focused on Xenial POS.
If you want to learn about the many quick service restaurant management products that Xenial produces, you can go to the company website and find them easily.
Xenial POS Review: Features and Functionality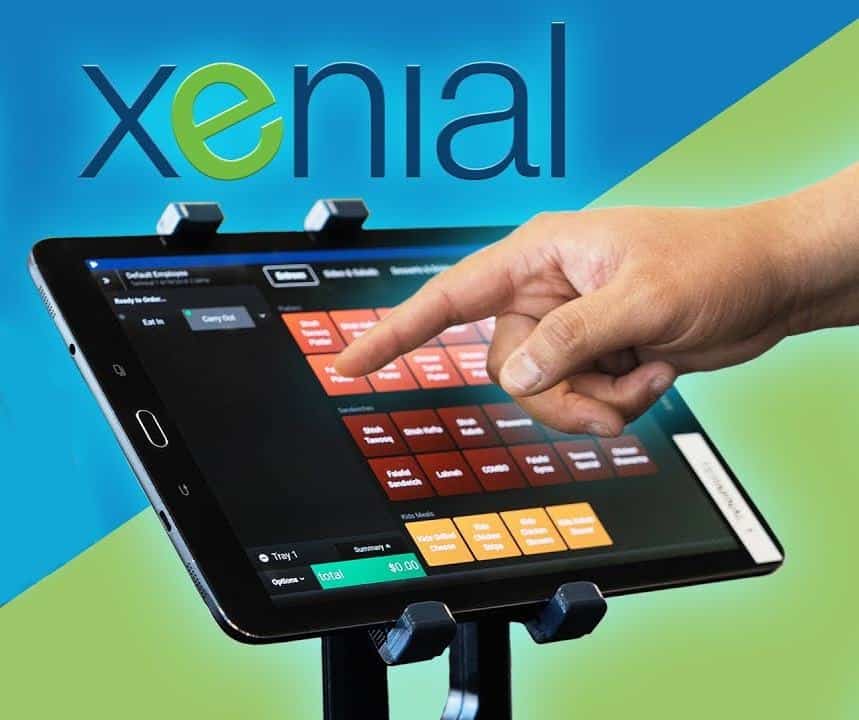 Aside from the foundational features that make a point of sale system a point of sales system—such as payment processing—Xenial POS doesn't actually offer many features. In fact, when looked at objectively, its feature list is shockingly short. But it seems that these limited features are all that most quick service restaurants need.
Inventory Management Features
Inventory management is important for any business that sells physical products. It is especially important for restaurants. And it is mega-super important for quick service restaurants that serve a far higher number of patrons daily than fine dining establishments do, for example.
Xenial POS delivers great inventory management features. This is a must for the Xenial POS platform. Could you imagine hearing McDonald's tell you that they are sorry, but they just ran out of French fries? No, me neither. That item must always be in stock and Xenial POS's inventory management features ensure those fries keep frying and those belts keep bulging.
Mobile Access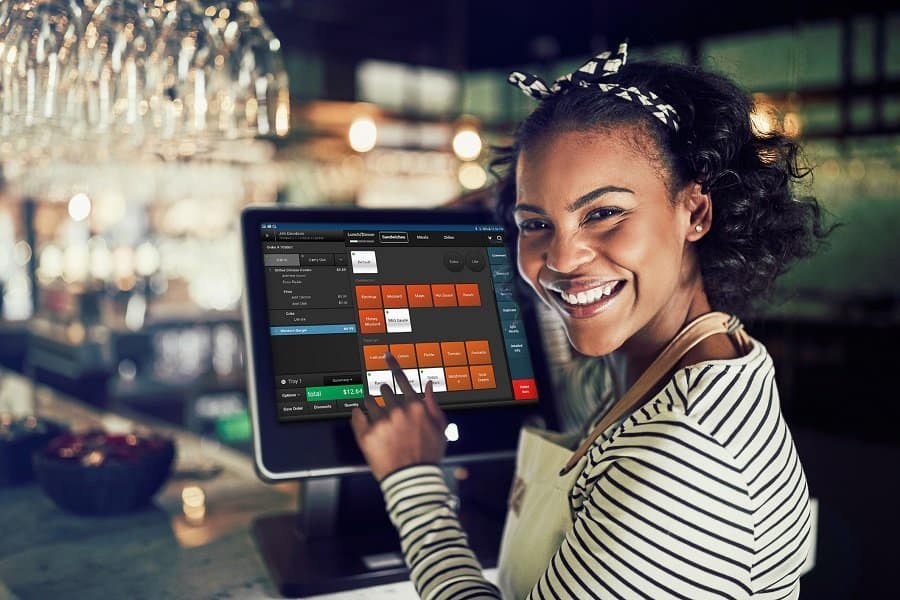 Because Xenial POS is a cloud-based, SaaS software solution, you can access your system from anywhere you want as long as you have an internet connection. This a great feature for the fast food chain restaurant franchise owner who has 20 different restaurants and needs to stay on top of each and every one of them at all times.
Mobile access allows that franchise owner to check metrics, stock levels, and anything else she wants or needs to keep tabs on from wherever she is, for any of her restaurants.
Reporting and Analysis
Regardless of which type of restaurant, or business for that matter, you own or manage, reporting and analysis of key data are always vital to consistent growth. If you can't keep your finger on the dial of how you're moving the needle, you can't make informed, data-driven decisions.
Without the ability to review metrics reports and analytics, business owners have to trust their gut. And in general, a good rule of thumb to remember is this: Use your intuition in your personal life but rely on data to make decisions in your professional life.
The insight you are able to maintain thanks to powerful POS reporting is invaluable to the development of a successful revenue and growth strategy.
Gift Card Management
Who doesn't love to receive such a personal, sentimental birthday gift as a McDonald's gift card? All jokes aside, gift cards are used at a surprisingly high rate in the quick service food and beverage industry. That's why it is one of Xenial POS's only four main features.
You might be surprised t learn that fast food joints sell loads of gift cards. They act as reliable gifts, albeit perhaps not the most personal gift you could give someone.
Our Final Take on Xenial POS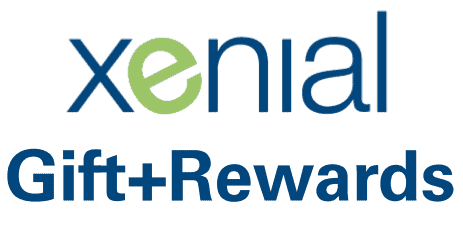 Global Payments clearly made a very business savvy decision when they decided to develop the Xenial brand of restaurant management products. One look at their client list says it all.
And Xenial POS isn't just useful to massive chain restaurants, it can be used by food truck owners, concession stands, and even ice cream kiosks in the middle of shopping malls.
It doesn't deliver many features, but the ones it does deliver are key to a thriving quick service restaurant. Is Xenial POS the right system for you? We'll leave that up to you.