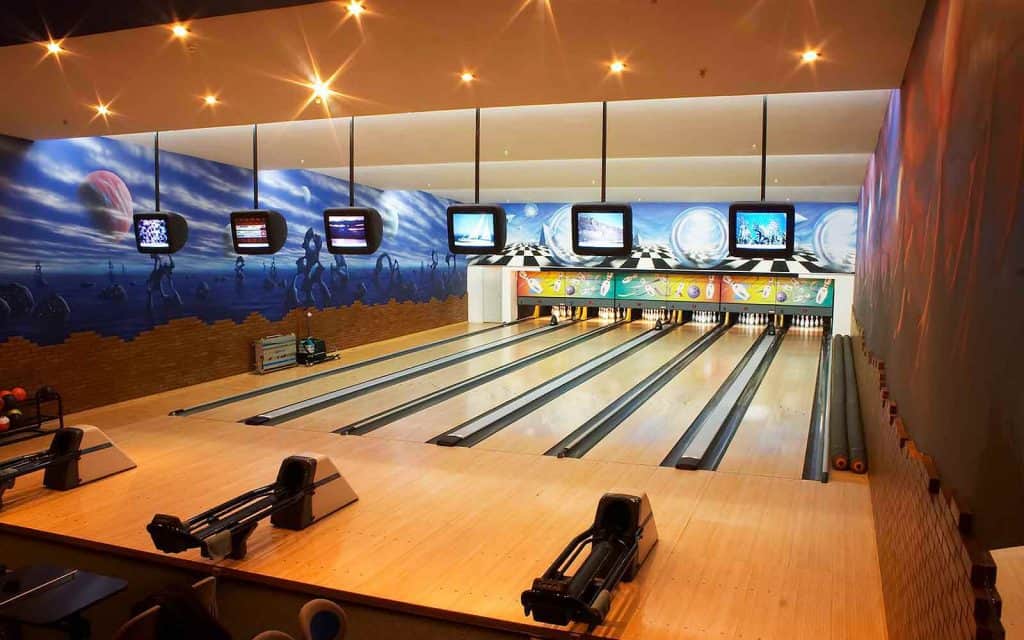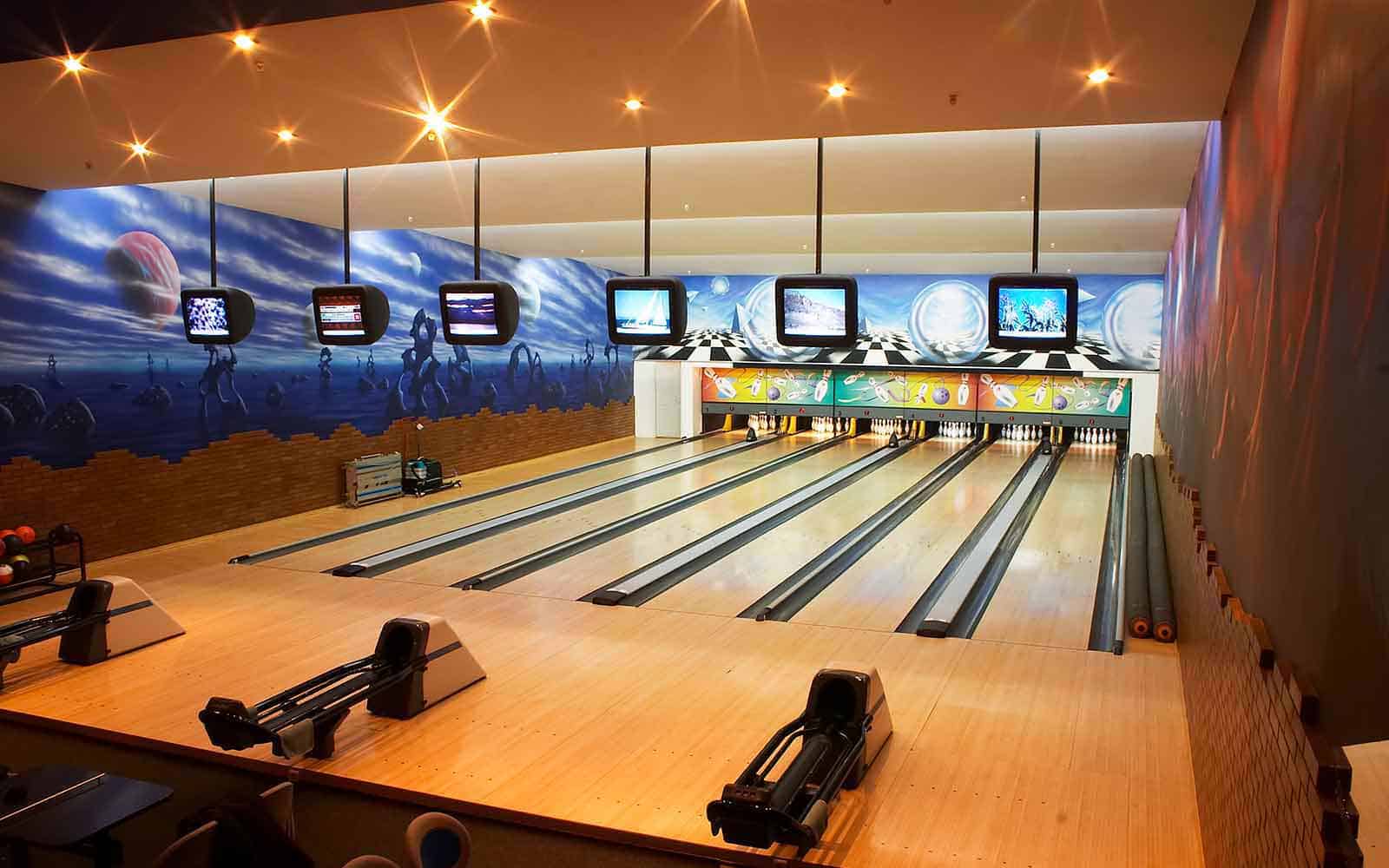 Bowling is a game of skill, finesse, and strategy. Because it never gets out of fashion, bowling alleys across the US are always busy serving their numerous customers.
Using a modern bowling alley point of sale (POS) system will help you maximize your revenues and profit. You will also be able to streamline most of your business operations and control your costs and expenses.
It can be a hassle for your customers to pay in cash or wait unnecessarily long for their credit card to be processed. Below is our analysis of the three most suitable for bowling alleys POS systems that are currently available on the US market.
We encourage bowling place managers to go for a POS system with a customized set-up. It will give you complete control over every aspect of your business, from security to pricing and lane control.
We also recommend you to link every product and modifier to a printer in the relevant F&B preparation area such as a bar, a kitchen, or an expediter. In this way you will be sure that you customers always send their orders to the correct location.
Our Top Bowling Alley POS System: Bepoz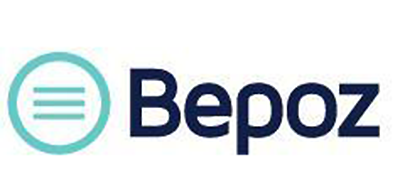 If you want your bowling alley to be profitable, you need to first make it popular among the local community. When people come to your place, they want to have fun, and you want to get them out on the lane fast.
This is easy to achieve with Bepoz's Bowling Alley POS system. Our first choice of a POS system for your bowling place is a product that is both efficient and user-friendly.
Because Bepoz processes all of your transactions fairly quickly, it will be easy for you to maintain the organization of your bowling business. The system will also keep track of your inventory and will notify you whenever you need to resupply a particular item and in what quantity.
But that's not all Bepoz can do for your bowling alley. This software also enables you to keep track of your customers' contact details. Thus, you can email or text customers to offer them promotions, or simply congratulate them on a happy occasion. You can also use email promotions to gain new customers.
3 Best Bowling Alley POS Systems
Overall

4/5

4/5

3.5/5

Ease of Use

4/5

4/5

4/5

Customer Service

4/5

4/5

4/5

Starting Price

$69.00/month

Not provided by vendor

Not provided by vendor

Deployment

Cloud, SaaS, Web
Installed – Windows

Cloud, SaaS, Web

Cloud, SaaS, Web

Training

Documentation
Webinars
Live Online
In Person

Documentation
Webinars
Live Online

Documentation
Webinars

Support

Business Hours
24/7 (Live Rep)

24/7 (Live Rep)

24/7 (Live Rep), online

Free Trial

Yes

No

Yes

Consignor Management

Yes

Yes

Yes

Customer Database

No

No

No

Employee Management

Yes

Yes

Yes

Inventory Management

Yes

Yes

Yes

Loyalty Program

Yes

No

No

Pricing Optimization

Yes

Yes

Yes
Get Free POS Systems Quotes
Bowling Alley POS Software with Solid Reporting: Bepoz

With Bepoz, you'll always know where you're making the biggest profit. This is because this POS solution makes everything easy, from shoe and lane rentals, to food and retail purchases.
In addition, key reports indicate the profitability for each aspect of your business. As mentioned above, keeping track of inventory becomes a piece of cake.
Bepoz is a truly versatile POS system. It is not a surprise, then that its flexible design is making life easier for thousands of bowling places across the USA.
Bepoz provides the software you need to operate your bowling alley business efficiently, no matter if you have one location or numerous locations.
Bepoz works on the principle of month-to-month subscription, so you don't sign a contract up front, neither do you have to pay any licensing fees. Best of all, the company offers a 30-day money back guarantee.
Higher Bowling Alley Turnover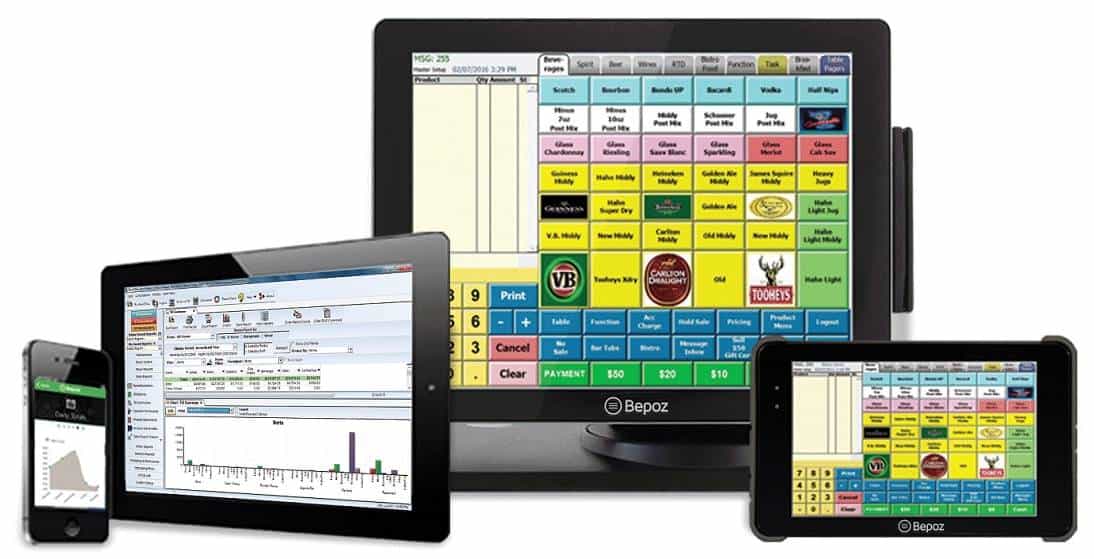 This point of sale system provider offers its clients the opportunity to improve their sales and boost their revenues by accurately tracking and recording all of their expenses. In this way otherwise tedious and challenging everyday operations become much easier.
Bepoz's clients can see where money is flowing in and out of their business and where expenses can be cut down. Bowling alley managers who use this POS system find it easier to see if they need to resupply or stock up certain items, and which items generate the highest sales.
If you worry about technical issues that may arise it's time to stop, because Bepoz's startup package includes free 24/7 support and maintenance.
This is a big plus if you think about the endlessly changing taxes and data security standards for credit and debit card processing.
Another feature Bepoz is famous for is the staff independence that it provides. This means that your employees will confidently be taking many day-to-day decisions that the customer service process requires.
As soon as you integrate Bepoz into your bowling business, you'll notice how good it is to have a POS system that your staff can fully trust.
Disadvantages
Clients have complained that the initial training that the company offers is not long enough, and that their back office can be challenging to manage.
Bottom Line
This POS software optimizes all major business operations typical of a bowling alley. It is also very easy to show your staff the ropes once you've learned them yourself. Bepoz guarantees optimal organization and operation of all work-related processes.
Easiest to Setup Bowling POS: Conqueror Pro

As we all know, you need more than just software to set up and run a thriving bowling business.
You need a complete center management system, from lanes and staff to customized set-up and remote center management.
Bowling alley managers need one system that offers unparalleled functionality and reliability, and puts the focus on making customers happy.
Multi-Functional System Modules & Quick Reports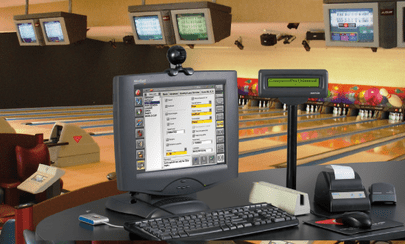 All of this system's modules work together as one complete, integrated POS solution. The fully-integrated suite of software modules makes it easy for you and your staff to do your job.
After all, you will have just one system to learn and manage. All software modules, including Point of Sale, work together seamlessly and share information with each other. This way you will spend less time processing transactions and more time serving customers.
Conqueror also generates per-employee or per-shift reports that include details such as revenue, tips, suspect activities and more. Close or reconcile a shift or business-day with all transactions through one system from all areas. See popular items at a glance and review statistics such as hourly sales.
The system features quick customer recognition, sales tracking, special prices and discounts. The list of functions goes on with fast payment by Q-Cash, redemption points, delayed payment for frequent bowler customers and points on debit card or credit card.
With Conqueror, you can manage your leagues with the best and simplest software – the renowned BLS from CDE. The interface features simple import-export functions that allow you to run all of your leagues on every Qubica or QubicaAMF scoring system.
Create New Price Keys
You can create new price keys and mixed packages, including F&B and bowling, and use it at the POS, or post it online. This POS system also lets you manage lanes by game, time, frame, or unlimited bowling, per bowler or per lane. You can assign the number of games in advance, or when all of them end.
Price values are calculated proportionally, or at opening and closing times. You can also have one independent transaction for each player, with different options and prices.
With Conqueror, you can set bowling modes quickly and easily. Managers can determine pricing, messaging, lane options and graphics by day of the week.
Thus, your customers will always have the time of their life at your bowling alley. The system is scalable, enabling users to adjust check-in and check-out (late or early) with independent payment. Group check-ins and check-outs are also quite fast, while billing can be joint or individual.
Time Management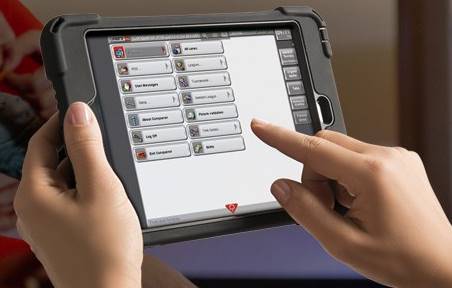 Conqueror Pro's integrated tournament system manages all teams, events, and squads. It fully supports automatic lane movement and game time management. The system gives you the ability to manage all time-based revenue sources within your center effortlessly, including party rooms, billiards, table tennis, etc.
Time games work and look the same as the respective lane management modules and have almost similar functionalities, including POS, booking system, and frequent players.
The POS and Frequent Bowler Tracking systems also monitor locker use. A graphic interface shows a simple layout of the locker banks. There is full management of monthly and yearly payments, waiting lists, reports, locker maintenance, and more.
Conqueror Pro automatically downloads the latest software version for your center, as soon as it becomes available online. The system's user chooses when to carry out the upgrade, as well as every other component of the system. Scoring, TCS, and MMS update automatically.
Plug In Your Laptop
As long as you have a fast and reliable internet connection, your laptop can become an additional bowling center workstation.
You can perform the same operations as you would do at your center, using functions of your choice – booking lanes, setting prices and options, checking income, solving technical problems, determining leagues, and more.
You can opt for the Dassle advanced accounting interface that will allow you to setup and re-map into a QuickBooks account, or merge or reconcile shift report revenues through the POS system. In addition, Dassle features comprehensive reports and a functional dashboard.
Top Quality Interface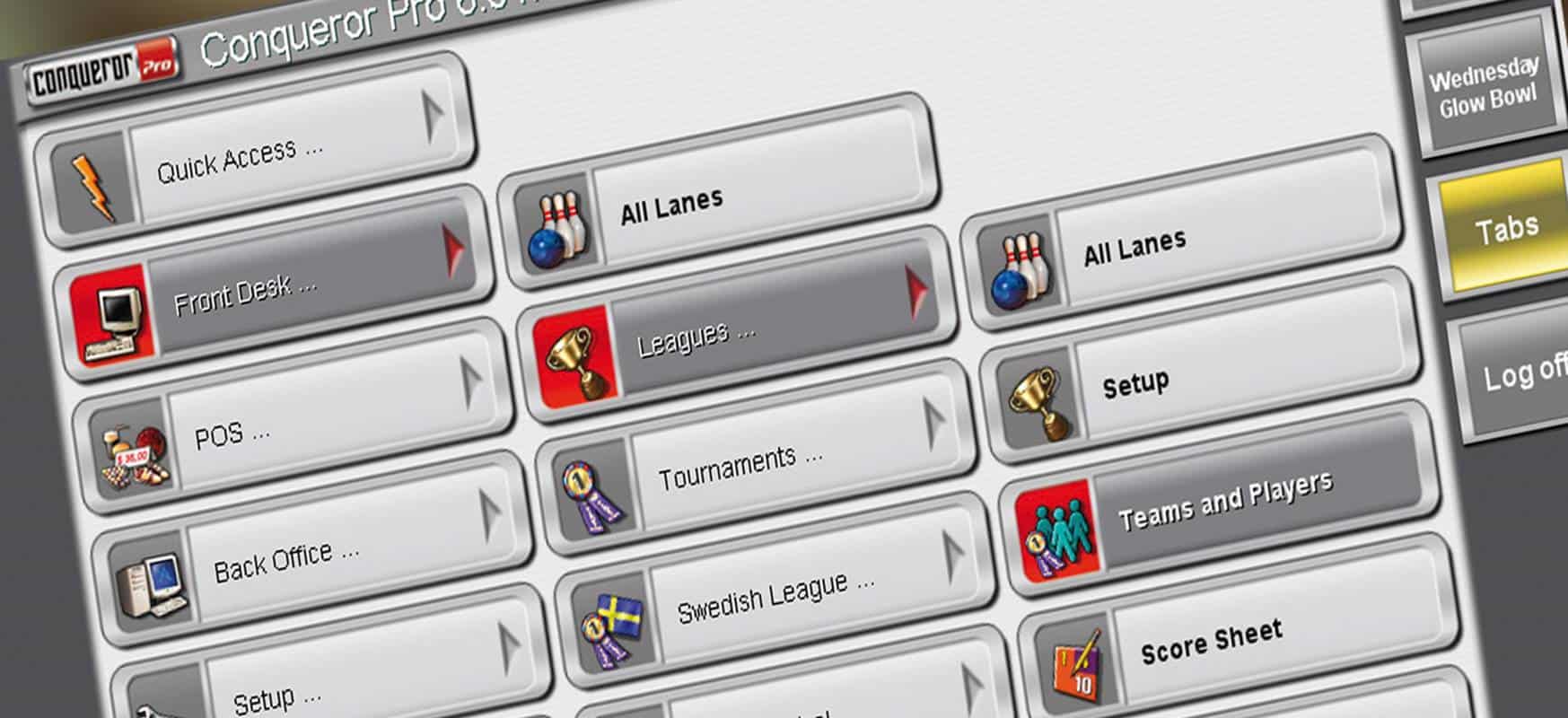 This POS system features interface with liquor control and tracking systems, Micros POS and cashless systems. The interface for cashless systems allows you to manage payments using pre-loaded cards that are compatible with other systems.
Conqueror Pro integrates with Sacoa, Intercard, CoinTech and Embed. If you choose to connect to the Micros POS system, you will enjoy a powerful combination of Micros for all financial activities and payments, and Conqueror Pro for bowling management.
Disadvantages
This is not exactly a disadvantage, but we have noticed that the vendor does not list a price per user, or per month or year.
Bottom Line
You'll find this system extremely reliable and easy to integrate and use. The differentiation of its features enables users to cultivate a strong bond within the local community, making their bowling alleys a hub for casual fun games, or some competitive bowling.
Get A Quote from Conqueror Pro
Bowling Alley Software with Wait List Feature: Brunswick Bowling

Brunswick is a big name in the bowling alley business. With this system, you can create an unlimited number of products and departments, accounts for selected clients, groups or companies, and track prize funds and special event deposits.
The tabs management feature makes it possible to create a custom tab and add to it from any POS station. You can take separate payments, or split tabs and track by name, table or lane number. The system creates one bill that combines bowling, food and drinks, billiards, and more.
Security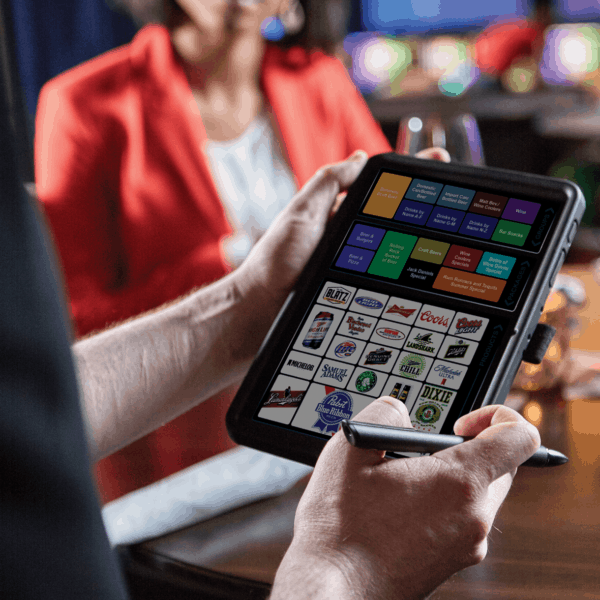 By defining user roles, you can improve your cash security and employees' accountability. The session control terminal with automatic and manual log off is perfect for server stations.
The log in/off feature comes with access cards. Moreover, the system supports virtual cash drawers to better track employees' output and sales.
Rates, Pricing And Periods
This system helps establish rate periods, so you can offer day-part specific products and tiered pricing. It also increases sales and accelerates operations with package pricing, such as pizza and three games of bowling and shoes.
Payment Collection And Processing
With Brunswick, you can accept and process credit cards, debit cards, as well as gift card and game card payments. You can also opt for integrated payment card interface.
Gratuities can be added or adjusted later, including tip and percentage, or dollar discounts. The latter can apply to individual totals or products. The Smartphone interface scans coupons with customizable receipts.
Tax Management And Remote Order Printing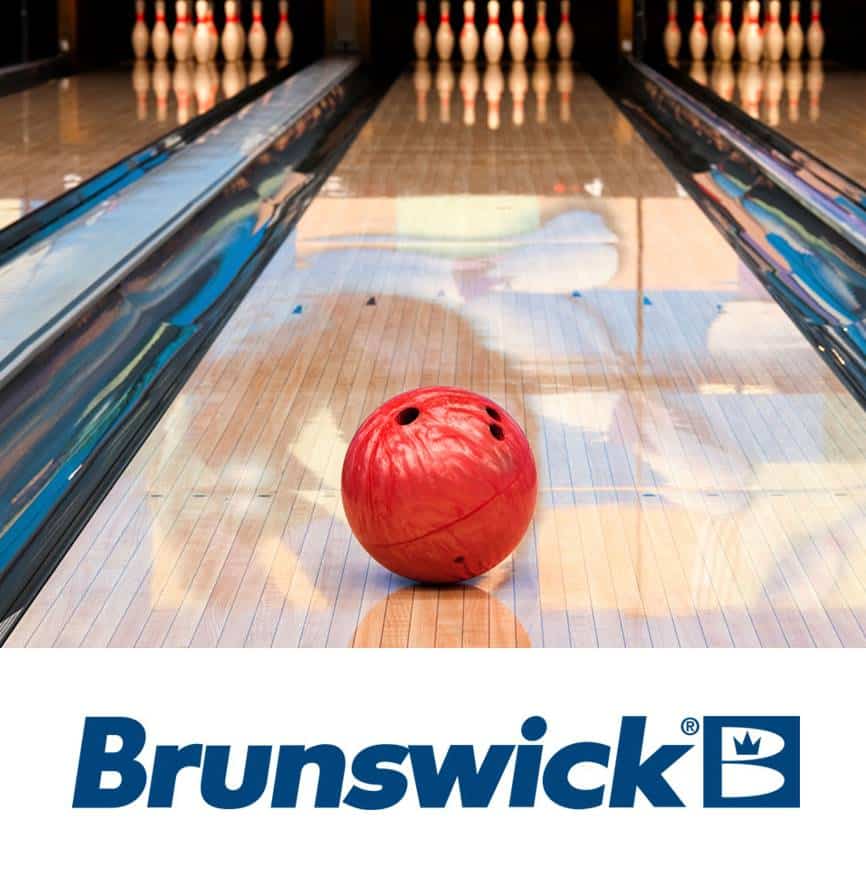 The remote order printing makes it easy to send orders from any POS station to any location. The magnetic card readers, Vx 810 and MX850, work very well with Vector Plus HD.
Any bowling center that wants to process card payments with Vector Plus HD can use these readers. You can also order a combination of devices for your bowling alley. Perhaps this is the most practical solution of all.
Disadvantages
We could not find any price lists on the company's website, but we are sure that such are available upon request.
Bottom Line
Brunswick is a solid and influential POS solutions provider and operator. Without this company, bowling would never have attained the level of profitability and popularity it enjoys today.
Get A Quote from Brunswick Bowling
The Bottom Line
When looking for a bowling alley POS system, go for open architecture. It provides more flexible upgrades and greater versatility in comparison to products that are locked into proprietary designs.
You'll also enjoy a constant flow of newly-released features that will keep bringing more capabilities and higher performance to your system.
Generating regular or special reports through your POS system is also of paramount importance. It would otherwise be impossible to monitor your center's performance, identify opportunities for growth and improvement, and pinpoint lagging operations.
Last but not least, make sure the POS system of your choice tracks everything from sales and staff activity to your customers' program participation frequency and memberships.