It all started in 2012, when Clover was fully acquired by First Data Corporation, one of the giants in bank card payment processing and management industry in the US.
It is not surprising then that you should first open a merchant account before purchasing Clover Station, or any other of Clover Network's products for that matter, including Clover Mini and Clover Mobile.
In 203, Bank of America Merchant Services became the first company apart from First Data to offer Clover products to its customers. In this Clover POS review, we'll examine the features, pricing, and real user feedback. 
PNC Merchant Services followed their example and now, five years later, Clover station is sold through more than three thousand banks in the United States, including some of the giants in the banking sector such as Citibank and Wells Fargo.
It is also possible to buy Clover products from some small business suppliers like Restaurant Depot or Sam's Club, or from independent merchant services providers like First Data's Ignite Payments division.
Clover POS Review: Who is Clover For?
Because of its flexibility, versatility and functionality, Clover Station is considered an ideal POS solution for small and medium-sized business owners. At the same time, there has been some negative feedback from customers, mostly triggered by First Data's dubious reputation in the field of customer care.
Also, budding businessmen tend to frown at the substantial hardware costs that go with the incorporation of Clover Station. Below we are going to objectively discuss most, if not all, of  Clover Station's strong points and weaknesses. This way you can make an informed decision whether this POS solution is worth the risk or not.
A Truly Versatile POS Solution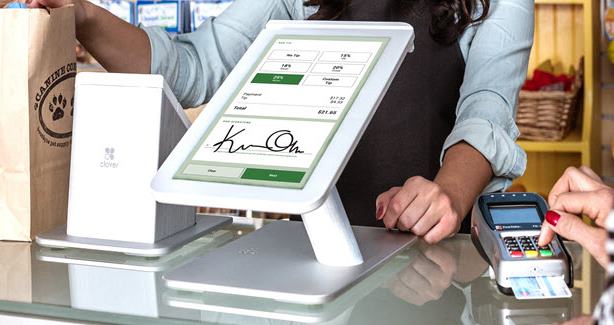 In terms of its versatility, usefulness and popularity, Clover Station, developed by Clover Network, is often compared to the plant by the same name that is believed to possess the supernatural power to bring joy and happiness to its keepers and admirers.
Many homeowners use clover as a simple ground cover, as it is a much cheaper alternative to perennial ryegrass and takes far less time to maintain. In this line of thoughts, if you are planning to start a small or a medium-sized business, or if you already have one, think about a POS solution like Clover Station – a widely popular POS system that offers a heap of features, well complemented by outstanding usability.
By combining a sturdy POS system with a printer, cash register, and a terminal, this product really makes the traditional supplementary hardware simply irrelevant.
Many first-time users of this Barbershop POS system are left with the initial impression that it has only basic functionality, but that's until they upgrade it with some extremely helpful apps from Clover's App Marketplace.
At this point Clover Station becomes a powerful tool that enables every small business owner to easily manage their workforce and customers, track their inventory, create and view various reports and, last but not least, monitor their revenue flow. Upgrading clover does not cost a fortune.
In fact, most of these apps are free or can be downloaded for a song. As a result, Clover Station can be tailored to meet the specific needs of your business or businesses in many different industries. In short, it is a POS chameleon that follows your changing demands and specific requirements.
Where Does Clover Fit Best?
Experts have concluded that Clover Station is best incorporate in virtually any type of retail store and is especially suitable for fast food restaurants or bistros.
Get FREE POS System Quotes
This is so because this POS solution lacks the breadth of features that some other restaurant-specific POS systems offer. It can also be incorporated in beauty service businesses like hair and nail salons, or in small family hotels, motels, or guest houses.
How Much Does Clover POS Cost?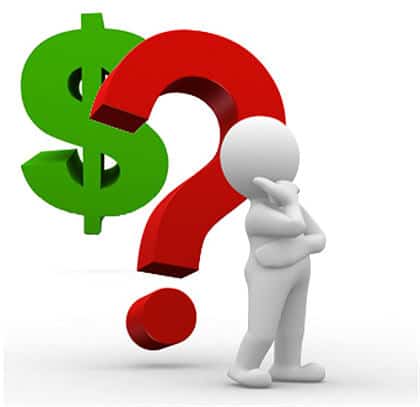 As I said above, many budding businessmen tend to frown at the initial hardware costs that the installation of this POS system entails. You should bear in mind that Clover Station differs from any other POS system in the USA in the way it is marketed and sold.
As it was made clear above, it is always linked to a merchant account, so instead of being available from a single location for a fixed price, it can be purchased from a bevy of different providers of financial services, business suppliers, and merchant services providers, each of them offering quite different hardware costs and swipe fees.
This said, the cost of Clover Station itself does not differ much. From most of the major banks that offer this POS solution, including First Data itself, you can buy a POS terminal and the accompanying hardware for about $1,000; some retailers may even offer to lease the hardware to you.
However, credit card processing rates and swipe fees can range anywhere from 0.30% + 5¢ to 2.5% + 15¢ or even higher, depending on the specific bank. There again are exceptions and some locations may actually offer flat-rate processing fees. As a rule, the rate you are offered depends a lot on your own credit rating and the sales volume of your company.
If you have an existing business bank account, we advise you to check with your own bank and see if it offers Clover Station. Alternatively, you can look for an authorized Clover Station vendor near your office or home. This POS solution can be purchased outright, of course. Yet, keep in mind that most vendors also offer in-house financing options, allowing you to qualify for a loan or cash advance as well.
Use Clover from the Cloud or Install it Locally
You can use this POS system from the cloud, or install it on your local server. When Clover Station is cloud-based, it stores your information in the cloud. If your business loses its internet connection, the software can continue to function for a while, queuing up transactions, until the internet connection is restored.
Do I Need Special Hardware or OS?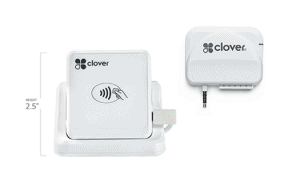 The straightforward answer to this question is No. Clover Station is delivered to its users with a touchscreen display, a high-speed printer, and a cash drawer. It also comes with a high-resolution camera for barcode and QR code scanning.
As I already mentioned above, if you need more features, there are some optional accessories available from your Clover vendor, such as, for instance, kitchen printers, handheld barcode scanners, label printers, weight scales, extra cash drawers or coin trays, PIN debit pads, tray locking lids, printer paper to name a few.
Speaking of software, there are no specific software requirements for running a Clover Station. Everything you do is stored in the cloud, so as long as you have a fast and stable internet connection, you should be good to go. Updates come automatically and apply to all of your Clover devices.
In addition, if you need to access your information away from your small restaurant or store, you can use the Web Dashboard, which will show you everything you want to see, as long as you are connected to the internet. The Web Dashboard is also available for multiple Clover devices used from multiple locations.
How Is Clover Used?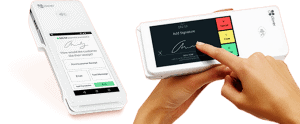 If you choose to incorporate this POS system into your small or medium-sized business, you will be free from any setup hassle.
Most reviewers' stars for Clover come from customers who have experienced its ease of use and user-friendliness. It comes with a preloaded menu and is almost ready-to-go, except for a few pieces that you will need to assemble. Tutorials on Clover's full set up process are available online.
This POS solution also has an incredibly short learning curve. This means that your employees should be able to pick up everything they need to know about Clover Station after just half an hour of basic training. Most of the apps (at least the most common ones like inventory, customers, reporting, etc.) are clearly labeled and self-explanatory.
However costly Clover's hardware may be, its different pieces understand each other perfectly and operate in absolute harmony, because Clover Station is a truly all-in-one POS solution. For many budding businessmen, Clover really takes the guesswork out of things, because its design is intuitive and resembles a typical computer screen or a smartphone.
It boasts one of the most visually appealing interfaces on the market, while at the same time system navigation can be mastered in a matter of minutes. Depending on what functions you want, there are various apps on the screen that you can open with a touch of your finger, or add many more from the app store.
Clover's Features Explained
Below I will be looking into some of this POS system's most popular features starting with the basic ones and moving on to some more advanced functions. Generally, the features included in your Clover Station kit are defined by the apps you pick up and the specific functions you need so as to carry out your daily business operations.
The Basics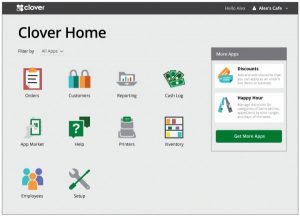 As I said earlier, Clover Station interface is fairly simple to use, as it pretty much resembles the software of your smartphone or tablet.
Once you click on a specific app, you see a status bar informing you  which app is currently in use, a content area listing the app's primary functions, and a navigation bar featuring a barcode scanner, a lock function, as well as some navigation icons that let you go home, go back, or return to the most recent apps.
The App Market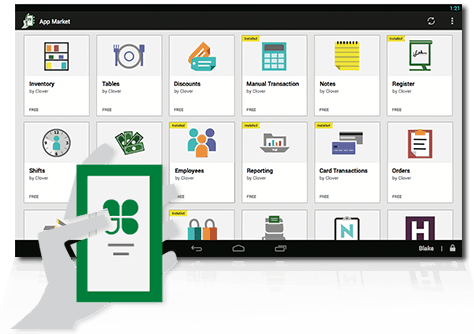 Let me share a few thoughts about the app market that I also mentioned earlier. Apps basically run everything for you in Clover and it will not be exaggerated to say that this POS system is simply a collection of apps personalized to your needs. Clover has a long-established tradition in providing retail-and restaurant-specific apps in the United States.
The ones worth mentioning include voice authorization, employees, and inventory management, bar tabs, refunds, and discounts. There also is a wide variety of third-party apps offering gift cards, loyalty software, etc. These allow you to clock employees in and out; they provide eCommerce integration, and so on.
Clover Station's App Market is truly one of the system's biggest advantages over its competitors. It allows the user to choose the features and tools that their business needs, such as coupon processing, virtual PIN pads, gift card management, employee management, and advanced reporting.
The good news is that most of the apps can be downloaded for free, though some are downloadable for a small fee.
Basically, the app store has everything your business could use, and the necessary app can become available at your fingertips in a matter of seconds. However, if you have some very specific needs and would like to design your own application, the Clover API will help you create your very own and highly-customized app.
Order Management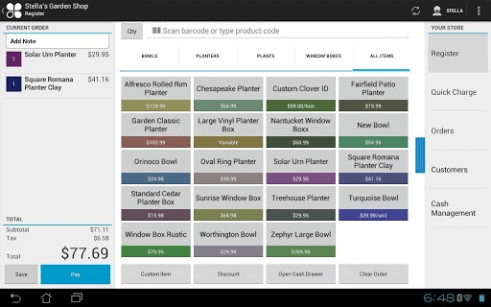 This feature allows you to add one or more items to a new order via the Register app or the Tables app.
It is especially useful for restaurant owners. Alternatively, you can also add to an existing order by searching for the product or the menu item, or navigating the interface and scrolling up and down until you find what you have been looking for.
When the need arises, and assuming they have the authorization to do so, it is possible for your employees to create custom items on an order.
This is very useful if your small restaurant attracts a bevy of picky customers, each having a long list of "extras" to be added to their order. Please do not forget to instruct your employees that custom orders must be manually sent to a specific kitchen printer.
After an item has been selected, it can be associated with an existing modifier, but you are also allowed to add custom modifiers. It is also worth mentioning here that the register app allows the user to apply various discounts on different items, provided that they have been authorized to perform this operation.
There may be times when you or a senior manager must intervene and enter their pin code before an action can be taken. Please note that once you accept payment on a particular order, you can no longer add anything to that order. If you have to distinguish between orders taken on different devices (a Clover Station and a Clover Mini, or multiple Clover Stations, for example), you have the option for assigning custom letters to each of your Clover devices.
Payment Options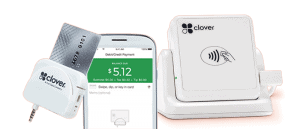 Just like any other POS system available on the US market, Clover Station is capable of processing regular cash, check, credit, and debit card transactions.
However, if you want to be able to accept more specific forms of payment, like EMV, Apple Pay, Android Pay, and even Google Hands-Free in certain select areas, you need to obtain a Clover Mini or Clover Mobile device.
Employees And Authorization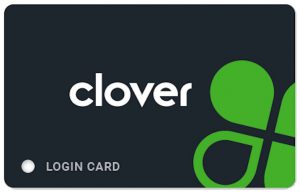 You can add employees to your Clover account at any time, as they are described by their names, nicknames (usually appearing on customer receipts), login pins,  roles, and contact information. The best way to manage employee authorization levels is by assigning each one of them a specific role.
For instance, you may feel that some of your staff are more trustworthy than others and grant them access to sensitive information while restricting the less trustworthy staff members to basic register functions.
The different roles you create are automatically associated with different levels of access to the POS system, so assigning roles to your employees from the very beginning allows admins to easily enable or disable permissions in bulk for different groups of employees.
Advanced Features
Reports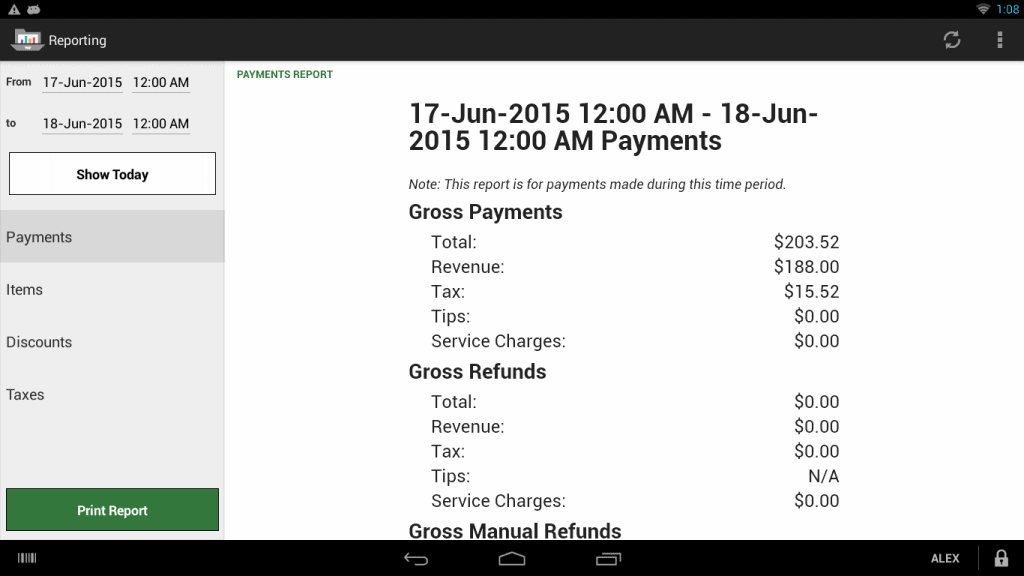 The Clover Station app provides an array of decent reporting tools. For example, if you select the "report by payment" option the system will show you a summary of all transactions completed during a specific time period.
There are also cash reports, net payment statistics reports, reports about payments by card type, staff statistics and activities, as well as tailored reports on taxes, discounts, orders and many more.
All reports can be sorted by date or time and filtered according to your specific requirements; once generated, reports can be exported and printed for a more detailed analysis.
Inventory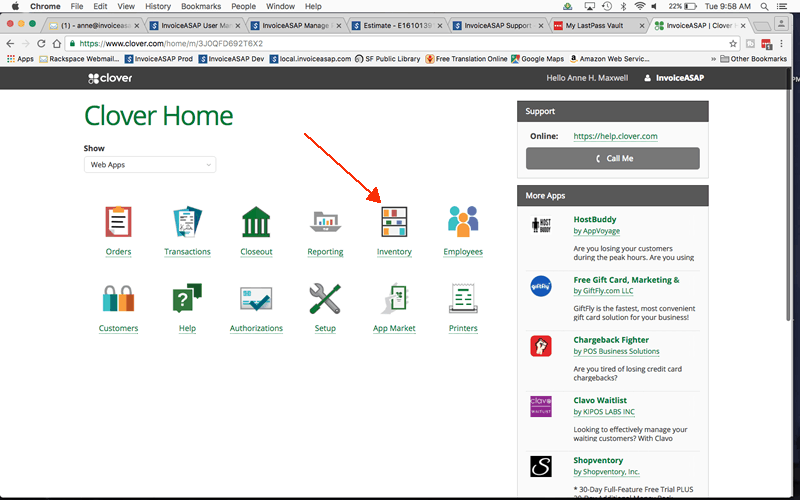 Adding inventory in Clover Station is a bit more complicated than you would like it to be, and there is much room for improvement of this feature. First, you are asked to download an inventory spreadsheet.
Then you should proceed to open it in MS Excel (or any other similar application, as long as the final file format is .xlsx), and manually fill in the fields for business cost, item name, price unit, price, price type, tax rate, product code (barcode ID), SKU, modifier group, labels, quantity, and so on.
To make matters even more complicated, the guys from Clever Network have decided that all Items should have different variants (such as color) and options (such as size).
These are further organized into different categories or labeled for easier access. The businessmen working in the fast food sector can create various modifiers for each item. But that's not all, because all newly-entered items can be created with or without variants and can be sold by a fixed or variable price, or priced per unit (lb, oz, g, kg,).
Customer Management
This feature of Clover Station enables the user to collect valuable customer information at the time of sale. Later, this information enables them to easily search for customers by name and date or look up the order history of a particular customer.
Gift Cards
As you may have already guessed, Clover is one of the best POS solutions when it comes to customized gift cards. With Clover, your customers will be able to access and use their cards on their mobile devices.
Furthermore, all gift cards can be digitally tracked, so all your customers need to produce is their card's number, but not the physical token. Needless to say, there is also a report that allows you to keep track of, analyze and summarize all gift card sales.
Clover Online
Clover Station offers an e-Commerce solution that is fully integrated with its POS. This feature allows you to manage your online store from virtually anywhere in the world, given that you are connected to the internet. At this point you have two options; you can either use the online store to build your website or have one that is created by professionals.
If you go for the former option, you will be surprised by the wide variety of background themes for your personal website that the system offers.
The e-Commerce platform works exceptionally well across all devices and has multiple payment options that your valuable customers can take advantage of. As I already said above, the platform is extremely easy to set up and you can be designing and customizing within minutes of launching it.
Reviewing Clover's Customer Service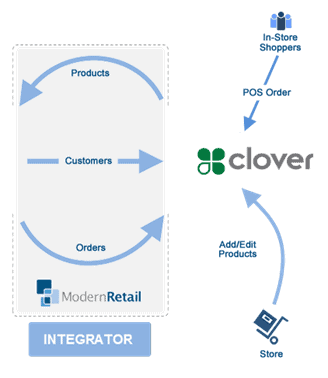 Clover does not have its own customer service. Rather, the queries related to payment processing and merchant account issues are processed by the vendor you have bought the POS system from, or by First Data, if you have signed up with them.
For this reason, it is important to carefully choose the bank or financial services provider that offers Clover in your area. All queries related to technical issues and software problems are directly processed by First Data and this is where you may run into some problems.
The thing is, First Data has a history of issues on the merchant services side of their business, including but not limited to, withheld funds, excessive fees, and even unilateral account terminations. When it comes to their software and hardware support, the situation does not look much better.
Some of their customers quote rude customer care representatives, unclear responses and general dissatisfaction. Luckily, Clover also provides a robust self-serve help center with plenty of guides, FAQs, and troubleshooting tips.
This load of material is quite handy for the most part, as it is well-supplemented with videos on their website and YouTube. Assistance with individual third-party apps is provided by the app developers themselves. Clover is also reachable on Google+, Twitter, Facebook and GitHub and all of their accounts seem to be sufficiently active.
What Are Users Most Happy About?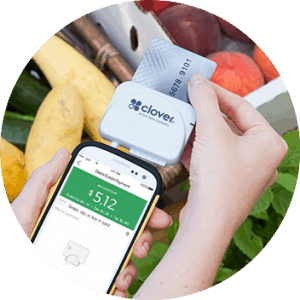 Most of Clover's users love that the system is really easy to install and use. And some even say that customer service is great, in spite of what I mentioned above. This POS system's fans are fascinated by the ease with which they can add products, prices, and have their inventory organized.
They also appreciate the fact that they can add other features like customer rewards and ID verification, which is a very useful feature for tobacco and liquor stores. Among the other pros mentioned is the lightning speed with which card payments are processed. The best part, they say, is that you can view and check all from online.
Another happy user adds that Clover is a very professional looking product that can provide the end-user with reporting data, which is just perfect for their small business.
If you are logged in as the administrator of the system, the home page allows you to access everything easily. From reporting and employees, as mentioned earlier, to transactions - everything is easy to manage. In addition, the Clover hardware is of the highest quality, from the Clover mini to the printers.
On the whole, Clover's fans seem to agree that it is a game-changing POS system for so many small businesses across the US. It makes life super easy for their restaurant staff and customers.
They say they love the system because of all the features and applications, and also because it easily integrates with their inventory system, loyalty rewards system and gift card system. Another much loved feature by Clover is the tipping process. It makes a customer think about tipping in a different way than traditional non-digital systems.
About Clover's Drawbacks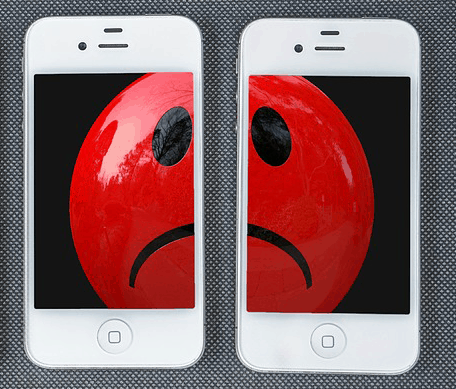 As mentioned earlier, Clover's most serious drawback is its cost. The most common complaint we have heard from customers and reviewers is that the upfront costs can be astonishingly high. If your business needs more than one terminal, for example, installing Clover can cost you between two and three thousand dollars upfront.
This cancels out one of the advantages tablet-based software generally has overall locally-installed terminal systems.
Generally, all of the most popular cloud-based POS software sold in the US runs on an iPad and or an Android tablet, meaning that if you test out one system and it doesn't work well for you, you can easily migrate to another system without having to invest a fortune in some new hardware.
Clover, however, is run exclusively on First Data proprietary hardware, meaning that you cannot even test the system without investing about one thousand dollars for a start, and you can just forget about an inexpensive switch if it doesn't work out.
What some users like least about the software is that they must enter a person's name on the order because only sometimes does the card reader capture the card holder's name, making it difficult to manually reconcile registers after the fact.
Also, the app has the option to use a personal identification number to avoid having to enter a username and password each time, but the app often shuts down when entering the PIN and forces the user to always enter their username and password.
Get FREE POS System Quotes
Our Final Verdict
We had a nice experience with Clover Station during the trial run, as there were very few issues with the software itself. Our testers concluded it truly is one of the most intuitive programs they have dealt with. They fell in love with the simple interface and the visual appeal and practical design of the hardware.
This POS system is easy to use, adaptable, and able to integrate with a number of useful third-party apps. Clover Station is really a product that you can take out of the box and have installed and operating within a few minutes.
It is an all-in-one product and its large number of in-house apps and integrations is quite impressive. When combined with alternate devices, like Clover Mini or Clover Mobile, this POS system becomes a powerful, forward-looking tool for your small business.