(Last Updated On: January 10, 2023)
The modern business store setup consists of an array of devices and equipment that enable goods to be displayed, purchases to be made, payments to be collected seamlessly, and sales tracked. This equipment helps sort the various processes within the store for customers, staff, and even you the business owner.
They include:
Displays, fixtures, and furniture

Indoor and outdoor signage

Shelves

Clothing racks (for clothing stores)

Employees and office supplies

Security equipment such as CCTVs

Cash Register

Pricing Gun

Point of Sale system
Of all the equipment, the one of interest to us here is the point of sale. This is because, among all the equipment you'll have in your store, your point of sale system is probably the most important, second only to the products themselves. The reason isn't too far-fetched; it's how you're going to get paid and how you also make it easier for your customers to pay in different ways.
Experts advise that every brick-and-mortar business ought to have a fully functional payment processing system that offers customers a plethora of options to pay for goods and services. This is important since most shoppers today no longer carry cash. Shoppers, it should be noted, are increasingly becoming sophisticated in the way they pay since technologies are evolving constantly. Nowadays, the average modern-day consumer pays for their daily purchases with a combination of credit cards, debit cards, and mobile wallets.
According to reports, nearly half of all SMBs in the United States are asked about card payments on a daily basis. This means that if your business doesn't have a POS system, now is definitely the best time to do so, as you might be missing out on a huge chunk of sales that could potentially come in.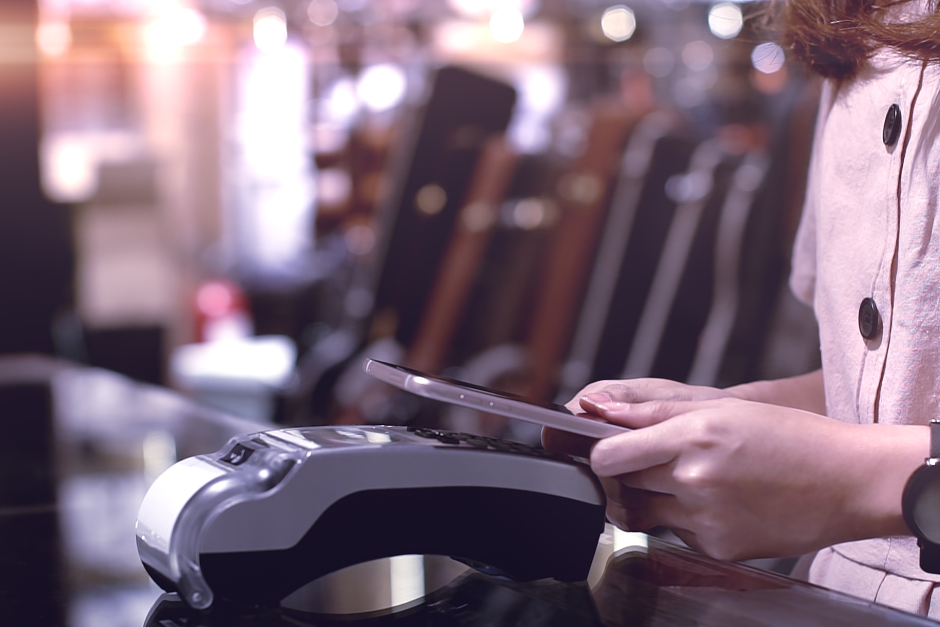 As such, businesses too must keep up with the increasing sophistication and adopt a point of sale system that is not stuck in the old ways but is dynamic, flexible, and incorporates new payment models easily.
The modern POS system is a setup which consists of different components such as:
A computer system or tablet to place or enter the order

Swiping device for credit/debit cards
Bar-code reader to scan products
Software to maintain sales and data storage
How Does the Modern POS System Work?

In order to delve deep into the focus of this article, it is important for us to examine how the modern POS system works.
The current point of sale system maintains three different databases, which include the product, purchase, and inventory databases. These three facilitate and coordinate the various processing points: from the point a customer's details are received and entered to his or her checkout.
When a customer places an order for, say, food, the product database supplies or throws up the details of the price of the product on the screen of a computer or tablet. When the payment is made by the customer, the status of the payment is updated with the customer's essential details, like name in the purchase database.
The details of the order are also automatically updated in the database inventory to track the number of that particular product and keep up with its availability seamlessly.
Limitations of the Modern Point-of-Sale System
With the process highlighted above, the modern point-of-sale system is somewhat limited. This is because a point of sale system is able to only track the payment processes in-store but is usually not able to interact with other parties involved in the entire POS process externally. These include parties like regulators, government entities, and other players from the outside.
To put this into perspective, let's say a merchant runs a restaurant. He or she needs to ensure that communication is maintained with a food regulator to keep them informed that their offering is safe and correctly packaged. At the moment, this communication is not automated and synced with many POS systems.
A business owner at the moment only interacts with regulators over email or other sources with information saved on excel sheets or other centralised databases.
Also, other activities such as filing of taxes need to be done on a consistent and timely basis. New policies in the area of taxation by the government will also need to be updated on the POS system manually and by the POS service providing company. As such, the process still runs through a manual process and can be time-consuming.
Enter Blockchain Technology…
All the above can be eliminated if POS solutions are connected to decentralized networks, i.e., blockchain. This move can bring more trust and robustness to the system with smart contracts.
With this move, blockchain can simplify point-of-sale systems and make them more secure and efficient. From inventory management, to calculation of sales and taxes, and use of customer's data to automate payment, all these can be simplified by integration of point of sale solutions with blockchain.
What is Blockchain and Cryptocurrency?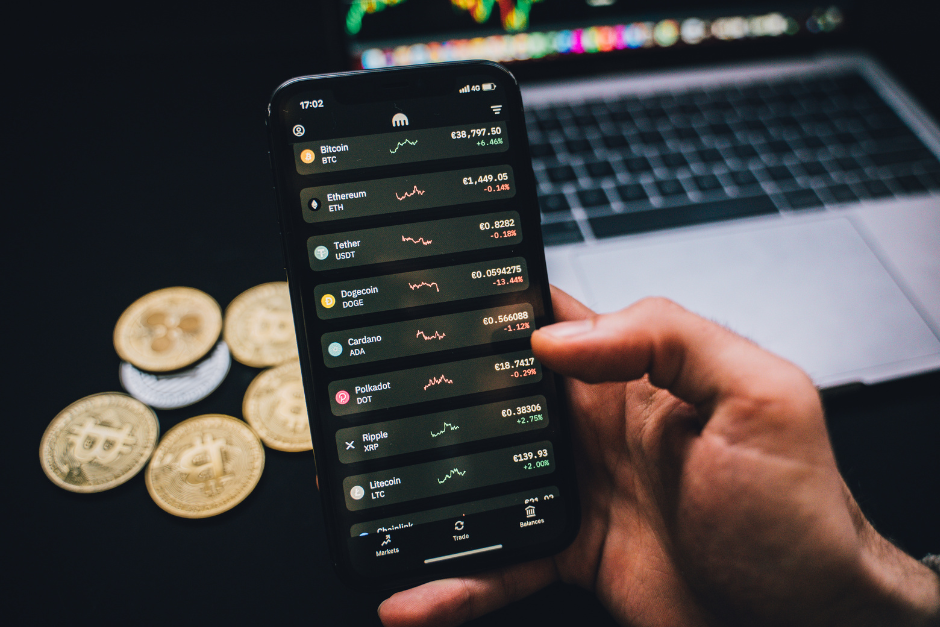 Blockchain, simply defined, is a technology that enables and powers cryptocurrencies, among other things. It is basically a decentralized ledger of transactions across a peer-to-peer network. On the other hand, crypto or cryptocurrency, is a medium of exchange in digital form just like the US dollar (except that the dollar is a physical form) and it uses encryption techniques to control the creation of units as well as verify the transfer of funds. 
A major difference between cryptocurrencies such as Bitcoin, which by the way is the most popular of all types at the moment, is that cryptocurrencies are yet to receive official legal backing as a medium of exchange. This, however, is not stopping its adoption globally as it continues to grow in popularity and use globally.
The truth is, love or hate blockchain, one cannot deny the fact that it is increasingly being adopted, with many companies like Tesla already accepting it as a means of purchase. As such, a burgeoning market for the acceptance of cryptocurrency at retail points of sale is growing by the day.
While there are many cryptocurrencies presently making the rounds, the most popular by far at the moment is Bitcoin. Bitcoin, like others, is a distributed, worldwide, decentralized digital currency. The popularity of cryptos like bitcoin is the fact that there is no central authority like a central bank or government powering it. This, it should be noted, is where the contention resides, as world governments tend to approve the use of only things they have control over.
Why Integration of POS Solutions to Blockchain Technology is Important
With the growing adoption of cryptocurrencies as a means of payment for goods and services, there is a growing need for businesses to consider the integration of the technology powering cryptocurrencies into their point of sale system in order to be able to offer crypto as an option to pay for goods and services. The integration of point-of-sale solutions with blockchain technology is advised for a number of reasons. These are quick audits; the issuing of digital receipts; storing data on blockchain; facilitating payment through crypto wallets; and storing coupons and loyalty points electronically.
Quick audits: The blockchain will facilitate records such as payments and taxation to be easily accessible. As such, legal authorities who are involved in the blockchain point of sales directly can easily access records on the network which are time-stamped. This will allow audits, which could be within varying periods like annually, quarterly, etc., to be carried out seamlessly.
Enables issuing of digital receipts: As it stands with the present POS systems, physical receipts are printed out for customers after their payment has been validated. WIth integration to the blockchain technology however, digital receipts will replace paper receipts. This automatically eliminates the need for keeping paper receipts and the possibility of misplacing or missing a receipt. With the issuing of digital receipts, costs are also saved for the merchant and churn is reduced.
Allows storing on blockchain: As against just storing data such as customer information, orders placed, frequency, inventory just on the pos cloud storage, by integrating to blockchain, this information can be stored and distributed on various blocks in the chain.
Blockchain will enable every player on the network to access information saved on the blockchain and have control over such data. Smart contracts will also be triggered to process data and ensure taxes and regulations are adhered to and that compliance is continuously maintained.
Blockchain will also ensure that due process is followed from sourcing to compliance and all stops in-between.
Facilitates payments via crypto: With blockchain, payment can be made via customers' crypto wallets when orders are placed and subsequently transferred to the wallet of the business owner. These transactions' details are also saved on the blockchain, and these subsequently help process taxation and other processes.
It facilitates storage of reward coupons and loyalty points digitally: With POS integration with blockchain, loyalty points and reward coupons can be stored digitally, and this can also be accessed at any time, from anywhere. Alerts can also be pushed to customers, which can also prompt a repeat purchase.
What is a Crypto Point of Sale System?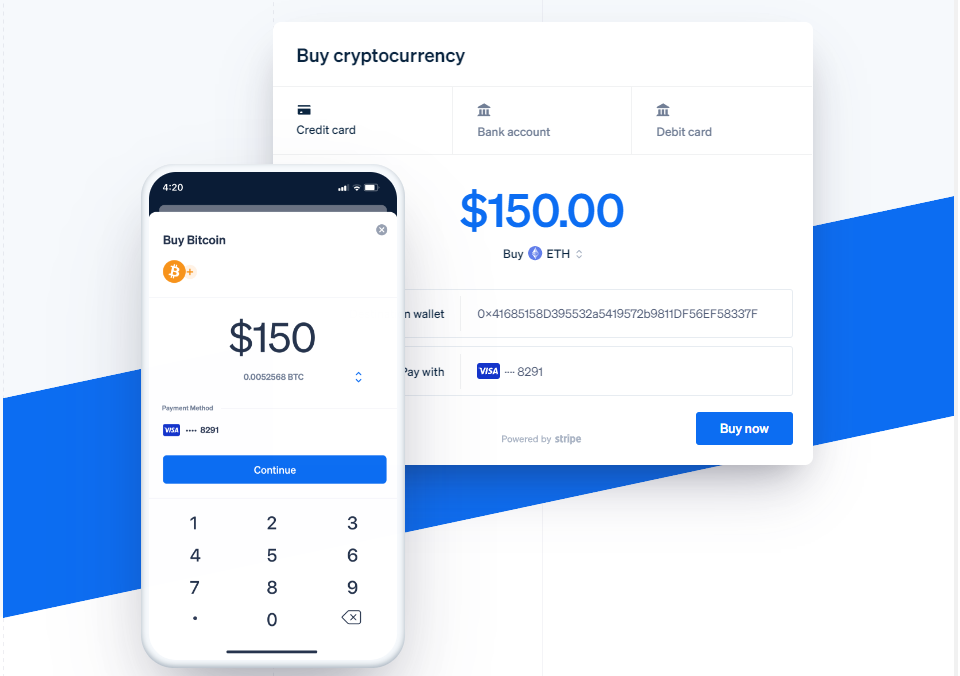 A crypto Point-of-Sale (PoS) solution is a solution used for deploying a cryptocurrency payment gateway or one that incorporates cryptocurrency as a payment means in sealing payment for purchases. A crypto PoS system affords your customers the option of paying for goods and services with cryptocurrency like Bitcoin. By default, PoS solutions enable businesses to process payments seamlessly, and now with payment via crypto, the seamlessness inches a notch higher.
Although it is still fairly niche today and viewed just the way the internet was probably viewed in its early days, its popularity and use is nevertheless growing by the day, and with more people using it in the real world and its adoption by countries' central banks, its use could see an eruption in the years to come.
As a business owner, you should consider ensuring that your point-of-sale system has such a  provision and that you can offer your customers this additional payment option. This may be your differentiating factor for good. 
You can upgrade a modern POS machine with a Bitcoin wallet program just as simply and fast as it is to process a credit or debit card purchase. When customers offer Bitcoin, you simply  type in the price and hit send. This generates a QR code that the customer can scan to complete the transaction. Usually, transfers between parties require scanning a QR code, dialling in a code string, or even simply hitting phones together.
Which Crypto Point of Sale Solutions are Available?
| Crypto Point of Sale Systems | | | | | | | |
| --- | --- | --- | --- | --- | --- | --- | --- |
| Pricing | 2.9% + 30¢ per transaction | 2.6% + 10¢ per transaction | Fee depends on sale amount, starting at 0.49 USD per transaction | Quote based | $69/month, no transaction fees | $960 one time payment | Quote based |
There are a number of point-of-sale solutions that support the use of cryptocurrencies. These are:
Stripe POS is a point of sale solution offered by Stripe Inc., a technology company. It is an Irish-American financial services and Software-as-a-Service (SaaS) company with headquarters in San Francisco, United States, and Dublin, Ireland.
The Stripe API enables businesses to receive payments online while its Stripe Terminal extends payments to Point of Sale. Its products power payments for online and in-person retailers, subscription businesses, software platforms and marketplaces,
Stripe accepts Bitcoin as a payment method alongside credit and debit cards on its platform. This is with the intention that it could be a viable and preferable means of payment in situations where credit card fees are high and prohibitive.
Its solution also helps companies beat fraud, send invoices, issue virtual and physical cards, get financing, as well as manage business spend.
Stripe has two supported terminals:
BBPOS Chipper 2X BT

Verifone P400 Reader
Stripe pricing is a pay-as-you-go structure, so you only pay a percentage based on every transaction. Reach out to Stripe for a free quote.
Square Inc. is a merchant service aggregator and mobile payment solutions provider based in San Francisco, California. The Square Point of Sale enables merchants in countries like the United States, Canada, Japan, Australia, and the United Kingdom to accept offline debit and credit cards on its payment solution, either on its cash register, iOS or Android smartphone, or tablet.
The Square point of sale solution offers businesses the provision of enabling and accepting bitcoin as a payment option from customers.
Square offers a number of terminals for merchants to choose from, and these include:
Square Register 

Square Stand for contactless and chip 

Square Terminal 

Square Reader for contactless and chip

Square Reader for magstripe
Similarly to Stripe, Square only requires that you make payments based on each transaction that you process. Square offers free quotes.
PayPal is an online payment system that enables the global transfer of money online and thus serves as a good alternative to other traditional means of money transfer such as checks and money orders.
PayPal makes it easy for businesses to collect payment for goods and services with its point of sale systems, which allows you to stay in control of your inventory, track key metrics, view and share reports, and easily find and analyze the data that matters most to you.
You can easily import products from your existing spreadsheets, automatically update stock levels, or manually edit new items when the need arises. You can also add and scan barcodes to help track specific products.
With its various card readers that you can choose from (mobile card reader, Chip and Swipe Reader, and Chip and Tag+), customers can easily swipe and accept contactless payment options. 
It also has a line of beautifully designed POS hardware, including cash registers and card terminals, to power your business.
Along with these features, PayPal also has a new modular device which is designed explicitly for the use and storage of decentralised digital currencies like Bitcoin, Ethereum, and Litecoin.
PayPal's Venmo app allows users to purchase and send bitcoin; choose from multiple types of cryptocurrency; then buy, track, and sell with ease.
The PayPal app is free, and the card reader is $29. Reach out for a customized quote for payment processing fees.
Ingenico is a point-of-sale maker founded in 1980 with headquarters in France. While its traditional business is based on the manufacture of point of sale payment terminals, it also includes complete payment software and related services, including software for merchants.
The company joined the Worldline brand in 2020. Worldline is arguably the largest European player in the payment services industry. It provides secure solutions across the payment value chain and also offers top payment services from POS, online payments, omnichannel solutions, issuing and acquiring, and digital banking to over one million merchants.
Ingenico's Point of Sale solution is targeted at small and medium businesses, large retailers, bank acquirers, and global e-commerce companies.
Ingenico, in 2015, in partnership with BitPay, introduced a bitcoin enabled POS terminal, the Ingenico ICT250. With the integration, customers were henceforth allowed to use bitcoin to make payments at thousands of retailer terminals worldwide.
The project was described as an industry first by allowing a POS terminal device to receive a digital currency payment. It allowed Bitcoin to be used to pay retail merchants on a global scale.
How Does Ingenico's Bitcoin-Enabled POS Terminal Work?
According to the company, with the Bitcoin payment integration developed by BitPay and installed on Ingenico terminal ICT250, customers can pay using Bitcoin in three simple steps. First, the merchant enters the amount of the order in his local currency. The device shows a QR code with the corresponding Bitcoin amount, which the customer then scans to pay with his mobile phone.
Although not much has been heard since then as regards the feature, it would appear that any merchant who has the Ingenico ICT250 POS model will have access to the payment option without any issues. Along with enabling bitcoin acceptance, it is worthy of note that it also still accepts all other forms of payment.
Ingenico does not disclose their pricing online, reach out for a free quote.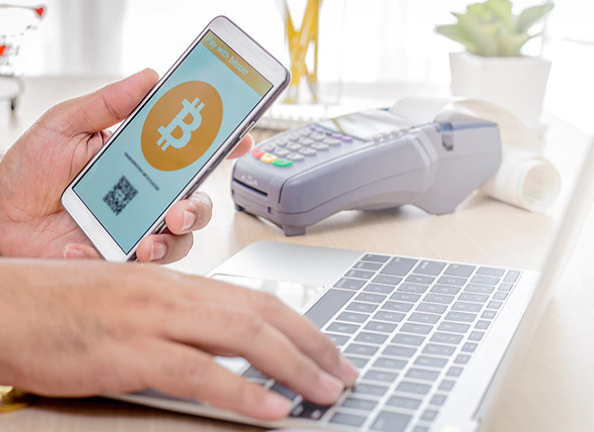 The popular cloud-based POS system, Vend, is another point of sale system that has included the provision to accept crypto as a payment option for merchants using it. 
The Vend POS solution, which offers a free, 30-day trial, is an iPad-based point of sale software ideal for businesses of virtually any size. It also runs via a web browser, so you can run it on virtually any type of device, be it a computer, laptop, or tablet. For small businesses that have fewer than 100 products in their line-up, you can get setup for $39/month.
With Vend, your data is easily backed up in the cloud, and as such, you can access it anywhere and anytime.
Vend POS offers its users the option of offering crypto as a means of payment. This is made possible by Vend's collaboration with DC POS. You will pay 0.5% per transaction, but this also covers the transaction fee, which ensures that transactions are processed promptly by miners.
As such, this makes it a worthy investment which if adopted, will give your business an edge against others.
The base monthly plan from Vend starts at $69/month, but there are no processing fees for transactions. Reach out for a customized quote.
In March 2015, Intuit announced that a new service called QuickBooks Bitcoin Payments, which essentially is a new add-on that will allow businesses to accept Bitcoin without the need to create a Bitcoin wallet or handle cryptocurrency directly, had been launched.
This was made possible by a deal with the Bitcoin payment processor, BitPay. With the introduction of QuickBooks Bitcoin Payments, QuickBooks online users can now issue invoices and receive payments in Bitcoin.
The funds received were then converted to regular currency and deposited into the business or merchant's bank account the next day.
QuickBooks Bitcoin Payments Made Possible On Its POS
With QuickBooks Bitcoin Payment, it essentially meant that retailers' QuickBooks Point of Sale systems could now accept bitcoin as a payment option with a simple integration with QuickBooks accounting software.
With the integration, businesses can accept Bitcoin simply by following the QuickBooks POS system prompts, thus making it possible for rapid, low-risk merchant acceptance.
Quickbooks pricing starts at $960. This is a one time fee, and there is no recurring monthly payment or transaction fees. Contact Quickbooks for a customized quote to determine which package would work best for your needs.
Coinify is a bitcoin merchant service solution provider with a focus on online payments and point-of-sale-terminals. Their point of sale solution allows merchants to accept blockchain payments in person. 
With Coinify, merchants can differentiate their service offerings with virtual currency options. With this option, merchants do not have to hold any virtual currency themselves while getting payouts in their preferred local currency.
Coinify offers an array of solutions that help businesses trade and transact in crypto, such as Coinify Invoices (this helps with sending invoices and accepting payments in virtual currencies).
Merchants can integrate their point of sale systems with Coinify's blockchain payment platform via its API to offer bitcoin payment to their customers. It is flexible as merchants can have their payments withdrawn seamlessly.
Coinify does not disclose pricing online, reach out to get a free quote.
Conclusion
With the growing adoption of Bitcoin and other digital currencies globally, having a point of sale system that offers the option for your customers to pay with crypto is a step in the right direction and may give your business a first mover advantage within the space where you operate. While its adoption as a legal tender globally is still something that is evolving, cryptocurrency will no doubt play a big role in the commerce of the future. You only need to think back and recollect how innovations such as the PC and even the internet, which we all use today, were first perceived in their early days. The point of sale brands highlighted herein are options you want to take a good look at and maximize their crypto offering as a means of payment.
Author: Wale Ameen. Wale is a business journalist and editor with over six years of experience in business and technology reporting. He is the author of the book, Future Focus: Tapping into the Wealth in Digital, available on Amazon.
FAQs
Q: What is a PoS in crypto?
A: PoS in crypto means proof-of-stake, used in validating transactions based on the number of coins a validator stakes. Proof-of-stake was created as an alternative to Proof-of-work (POW), which is the original mechanism used for validating a blockchain and adding new blocks.
Q: Which crypto use PoS?
A: Some of the biggest proof-of-stake blockchains in 2021 were Cardano, Avalanche, Polkadot and Solana. 
Q: What are some of the advantages of a PoS model for cryptocurrencies?
A: The proof-of-stake model allows owners of a cryptocurrency to stake coins and create their own validator nodes. Staking is when you pledge your coins to be used for verifying transactions. 
Q: Will banks use XRP?
A: XRP is a technology that is mainly known for its digital payment network and protocol. Many major banks now use the XRP payment system.
Q: Can Ripple be the next Bitcoin?
A: The possibility of this cannot be ruled out as analysts, traders, and investors are constantly looking out for the next big thing. While the possibility of Bitcoin is far from fading, other cryptocurrencies may emerge to replace it as the standard for digital financial transfers. Truth is, anything can happen as global events unfold.