(Last Updated On: January 10, 2023)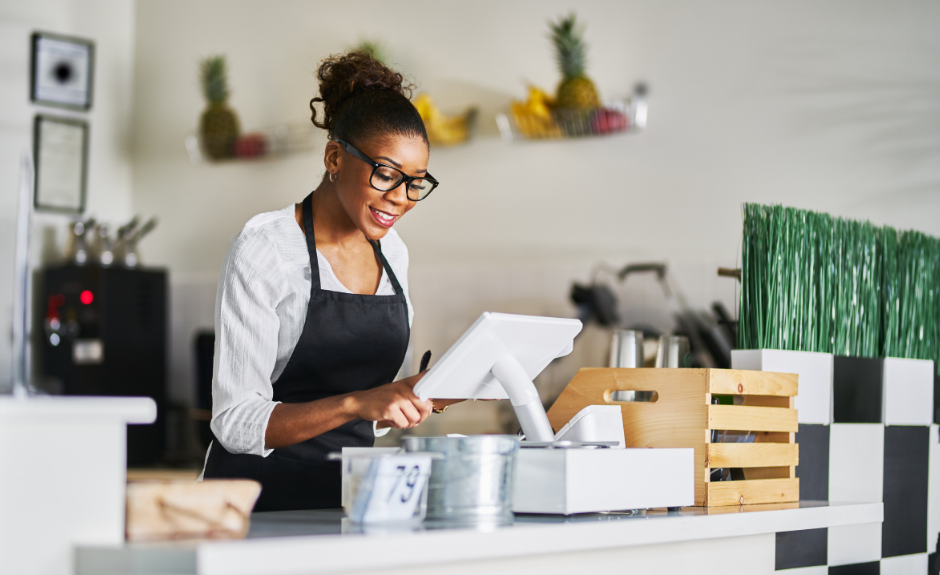 POS systems have been around for quite some time, but they've never stopped evolving. The classic checkout register has lots of alternatives today. All of them allow for easier payments for both clients and business owners. Seamlessly accepting payments is not just a need or a trend. It is a matter of competitive advantage and an essential part of the growth of your operation.
This is why POS systems have become flexible solutions for accepting payments and improving the efficiency of your business by providing you with numerous options for payment processing, customer profiling, inventory management, and more. The right point-of-sale solution will reduce your costs while adding value to your operation. 
With today's consumer habits, POS systems are becoming more popular by the minute, especially the types that provide mobility, ease of access, and ultimate effectiveness. If you want to hop on this trend, your business needs modern solutions such as the Android POS systems. Countless retail and hospitality businesses have already shifted toward using Android POS terminals.
This allows them to gain numerous benefits that stretch further than easy payment acceptance. Let's see why Android POS solutions are bound to become even more popular than they already are. 
What is Android POS?
While there are many options available on the market today, our team of researchers has narrowed it down to the top 3 contenders.
Before we look further into the essence of Android POS systems, we might as well mention what the operating system is all about. Based on Linux, Android is mostly used for powering mobile touchscreen devices such as smartphones and tablets. Despite being nearly 20 years old, the Android operating system has come a long way. Today, it's one of the most popular ones in the world. 
When it comes to Android POS systems' popularity, things also go way back. The traditional fixed point-of-sale terminals that were popular across stores, restaurants, service centers, and kiosks in the past seem to be stepping back, allowing Android POS systems to slowly take their place and allow businesses to offer a flexible and mobile POS solution to their clients. Having all the features and capabilities of a fully-loaded POS system concentrated in a mobile, handheld device that takes seconds to accept a transaction has become the new reality. Clients like the ease of access and the zero effort they need to put in. Nobody likes waiting in queues leading to fixed checkouts. It all comes down to providing the best experience for them without interrupting them.
Android POS systems continue to advance and meet the demands of the fast-paced market trends. The quicker the sale, the better. Since speed and ease of operation matter the most, there is no surprise that Android POS solutions are as popular as they are today.
Android POS Systems: The Benefits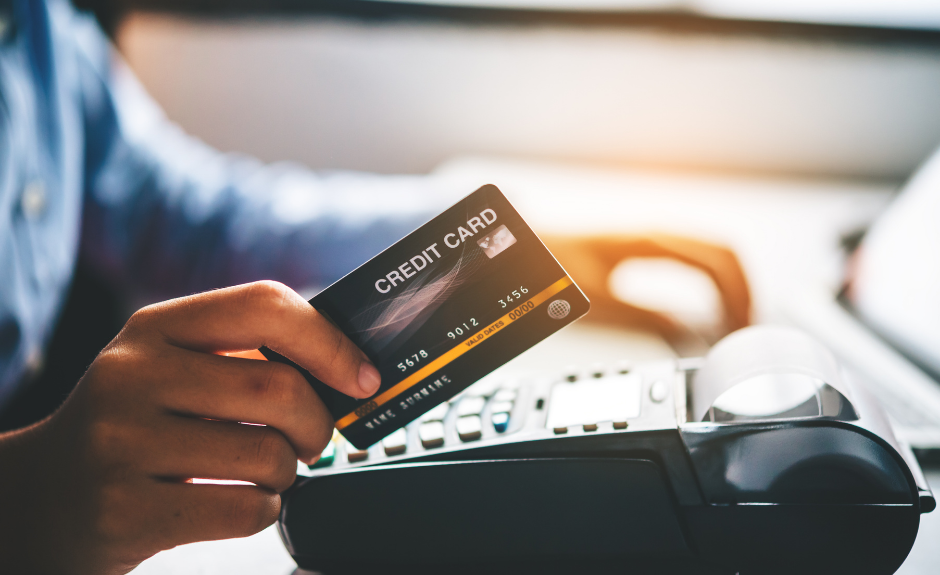 Utilizing an Android POS system is not just about mobility and accessibility. There are tons of other benefits to make you consider this point-of-sale solution as the best option for your business. We'll take a look at some of the biggest advantages and benefits of using an Android POS system.
Low costs

: Android POS systems require a much lower initial investment and further maintenance costs compared to alternatives such as traditional, Windows-powered systems. The OS requires no license fee and updates are frequent and automated. In most cases, you could even use existing hardware, meaning that you only need to pay for using the software.

Easy-to-use interface

: Unlike other designated POS systems' interfaces, using an Android POS device is intuitive and requires little to no learning in advance. This makes Android POS systems a preferred choice for a wide variety of operations.

Bundle of apps and add-ons

: This is one of the biggest advantages of Android POS systems. You have the chance to add multiple features and benefit from integrating your POS software with other solutions, such as accounting software or third-party hardware.

Mobility: As already mentioned above, Android POS systems have a primary advantage – they are mobile and can be operated anywhere at any given moment. The variety of mobile devices compatible with Android POS systems makes for a plethora of possible combinations you can choose from to enjoy a fitting mobile point-of-sale system (mPOS).
Efficiency

: Regardless if you are using a special Android POS device, a phone, or a tablet, the efficiency of the system is always as high as possible. You have the chance to run multiple apps at once, including delivery plug-ins. This allows for an optimized sales process.

Versatility

: You can use Android POS systems in a plethora of different ways. This type of point-of-sale system can be adapted to the needs of retail and service-oriented operations, allowing for an equally smooth payment experience. This includes setting up self-service checkouts.

Improved user experience

: From reducing waiting time to allowing for smooth payment accepting, Android POS systems have a lot of advantages. Contactless payments accepted on-site are what clients expect, regardless if it comes to a delivery service or a dining experience.

Business growth

: Adopting an Android POS system will put your business on the route to rapid growth. It will help you provide your clients or guests with the best experience, meaning that you will retain them for as long as you want. This is essential for the exponential growth of most enterprises.

Compatibility

: Android POS systems are usually compatible with all kinds of third-party gadgets and software, allowing you to customize your point-of-sale solution and keep costs low at the same time. This is the kind of win-win situation you've likely been striving for. 
What Additional Hardware Might Your Android POS System Need?
Some businesses require a custom POS solution, based on their specific set of operations and their industry. This is not a problem when it comes to Android POS systems, as you could add several types of hardware to run a smooth operation and maximize your efficiency. Mobility is not a primary goal sometimes and various gadgets might come in handy, including:
Printers

: If you need to print receipts on the spot, you'll need a special printer. It can be third-party supplied or a proprietary unit you'll get from your POS vendor.

Scanner

: Some modern POS terminals have a built-in scanner, but you might find a separate barcode scanner useful. Modern scanners can read all types of barcodes and QR codes.

Interface tablet or monitor

: Since your system allows you to have multiple checkouts, some of them might not be mobile. This is where customer interface monitors are mostly used. They are quite similar to the devices used in self-service kiosks.

Card readers

: Credit card readers and terminals are usually present in most retail stores and other locations. When choosing such a device, make sure it can read magnetic stripe cards and contactless cards, as they are all used by customers, with contactless cards becoming more and more popular.

Cash drawer

: If you need most of the gadgets listed above, you will probably also need a cash drawer to create a complete checkout register similar to the traditional ones.  
In terms of software apps, your Android POS system may either be local-based or cloud-based. The latter requires no servers and additional hardware related to storing information.
While there are many options available on the market today, our team of researchers has narrowed it down to the top 3 contenders.
How to Choose a Fitting Android POS Vendor for Your Business
The best Android POS system for your business is not necessarily the top-rated one or the one with the most positive reviews. While checking the feedback of the POS vendor you intend to invest in is a good idea, you need to have a different strategy when you start comparing point-of-sale solutions. The best way to choose wisely is to compare your specific business preferences to the features of the Android POS system you decided to check out.
Still, finding the most suitable Android POS system is not an easy task, as there are plenty of competitors offering such solutions. What you need to look for is an easily accessible system that has an intuitive interface, offers quick transactions, integrates with various devices and software, and offers appropriate data security levels. When you set your priorities straight and estimate a budget, then you will be good to go. 
Let's take a look at three of the best and most popular Android POS vendors you need to look up when you decide to switch to an Android POS system.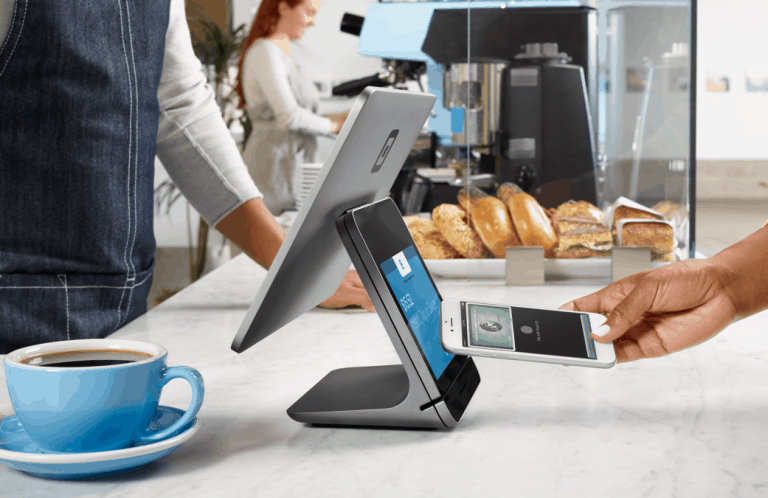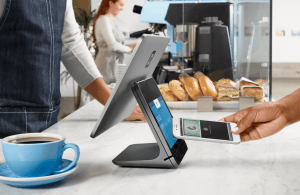 Square is a universal solution fitting retail, hospitality, and e-Commerce operations. This POS system can be used with both Android and iOS, but the vendor can supply clients with its own hardware as well. 
The Android POS solution delivered by Square has a built-in payment processing feature, meaning that you won't have to search for a third-party payment processor. Plus, the software is free in its basic plan, complete with a card reader that is also free of charge. Despite being a basic plan, the free Square Android POS system has most of the tools you will need to optimize the management processes of your business. 
When it comes to prices, Square offers flat processing fees, starting from 2.6% +$0.10 per transaction. There is a variety of add-ons you can opt for, starting from $5. You can also take advantage of Square marketplace which boasts a plethora of third-party apps you might need. If you already have several Android devices you use for running your business, or you're planning an online expansion, then you should definitely check out Square's offer.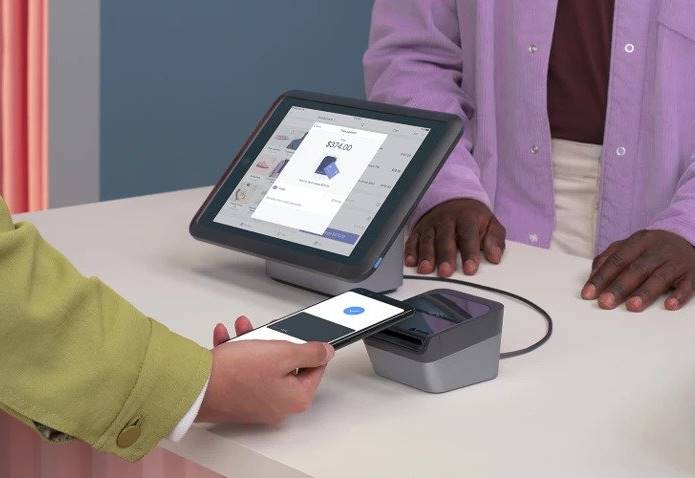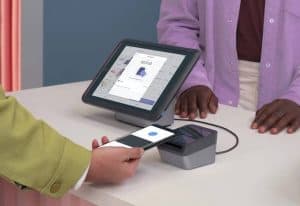 Shopify is another great Android POS system provider to consider if you're running a retail, hospitality, service-based, e-Commerce, or delivery business. The long list of features includes integrated payment processing and loads of e-Commerce add-ons. The seamless management of both brick-and-mortar and online locations is a major advantage. Everything you need to manage all related operations can be accessed from your Android-powered mobile device. The brand's own array of hardware units is relatively affordable, too.
There's no free plan available, but you can have the basic setup for as little as $29. Payment processing rates start from 2.4% plus $0.30. If you choose the Spotify Android POS system, but you insist on finding better rates by using a third-party payment processor, you would be better off with Shopify Payments. Otherwise, you'd need to pay up to 2% in additional fees for every transaction to the POS vendor.  
When you compare the available subscription plans, you will notice that even the basic one boasts most of the features you will ever need to run your business. The list of available features in the basic plan includes inventory monitoring and synchronization and a free trial. Still, there might be a need for an upgrade at some point after you add a high-ticket offer or experience higher sales volume, for example. Of course, a higher subscription plan will also result in lower processing fees. 
Overall, choosing Shopify's Android POS system would result in the rapid growth of your business, given that you manage to implement it in the best possible way and integrate it with the other hardware and software you use to run your operation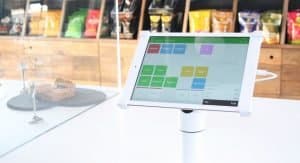 As a known retail and e-Commerce Android POS solution provider, Vend boast a lot of advantage, the most notable of which is its loyalty program. The feature is only available with the Advanced plan, priced at $199. The basic $69 plan is more affordable and has all the main features every business would take advantage of, including built-in payment processing (available through Lightspeed Payments). Of course, there is an option for a third-party payment processor if you decide to go this route.
Overall, every Vend Android POS plan would help you if you need to handle multi channel operations. To make sure it would be a fitting solution, you can take advantage of the trial period Vend offers. 
As stated above, the loyalty program management offered by Vend's Android POS system is worth mentioning. It's greatly important for establishing the right connection with your clients. Having all the loyalty management features you can get is essential for every business. 
This Android POS system is both flexible and affordable. It also has a great inventory management toolset and it's very easy to use, meaning that no training is required whatsoever.
While there are many options available on the market today, our team of researchers has narrowed it down to the top 3 contenders.
The Conclusion
Those who keep a close eye on the POS industry would say that mPOS systems will continue to take over the world. This is something we could agree on. It also means that Android POS systems will become even more popular as well. The reasons for that include the portable devices and easy-to-use interface, the complete transaction and client interaction toolset, and the ability to add various software and hardware. 
Android POS systems have all the features of a traditional POS system, but they offer so much more. Such a solution will give you the chance to run multi channel operations using nothing but a smartphone. It will also help you organize and manage your inventory, client profiles, loyalty campaigns, reporting, and scheduling. Last, but not least: Android POS systems will introduce flexibility and mobility to your operation. This combination of factors will likely propel your business forward, but it will keep costs low and allow you to concentrate on other aspects of your operation. 
FAQ
How secure is payment processing via Android POS?
Android POS terminals accepting card payments have a more complicated structure compared to proprietary POS software. The same goes for security: Android POS systems provide higher security levels. 
What advantages do Android POS systems have compared to classic POS solutions?
Android POS systems are easier to integrate, update, and use thanks to the user-friendly interface. The software is compatible with various types of software and hardware.
How can the retail sector benefit from Android POS technology?
Except for achieving mobility and flexibility, the intuitive user interface is beneficial for both employees and clients. 
Can you use the mobile device you already have?
You can run the Android POS software you choose on your existing hardware, but there are some limitations, such as a minimum screen diameter and a sufficient amount of hard disk memory.
Author: Written by Martin Nikolaev. Martin has 5+ years of experience in reviewing various tech gadgets, FinTech solutions, crypto markets and products, and all IoT-related products. This article was published on Wednesday, 18 May 2022.