(Last Updated On: June 4, 2021)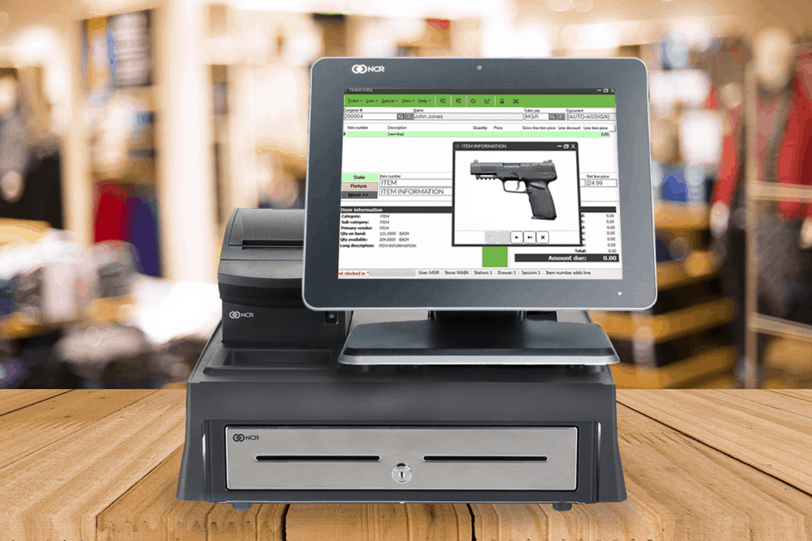 Managing a gun store can be a challenging task. As a gun store owner, you need to worry about inventory, completing 4473 forms, safety of the merchandise, and increasing sales of course.
Gun stores must remain in compliance with the federal guidelines of the Bureau of Alcohol, Tobacco, Firearms, and Explosives (ATF) by completing background checks.
Based on our research, the best gun store POS system is Cumulus Retail because it offers electronic background checks. In addition, it offers great ATF reporting and superior range management. If you don't mind using paper forms for background checks, Rapid Gun Systems is a very effective replacement. 
Since gun stores offer a variety of services (gun rentals, repairs, range) in addition to selling firearms, the POS system must serve as management software on top of its point of sale capabilities. Some of those features are online appointment scheduling, gun repair tracking, and powerful inventory management features.
If you are ready to increase sales while remaining in compliance, check out the top gun store POS systems we listed below.

Comparing The Top 4 Gun Store POS Systems
| POS System | Starting Software Cost | ATF Compliance Features | Mobile Access | Our Score |
| --- | --- | --- | --- | --- |
| | $125/month | ✓ | ✓ | 5/5 |
| | Quote-Based | ✓ | ✓ | 5/5 |
| | Quote-Based | ✓ | ✓ | 5/5 |
| | $25/month | ✓ | ✓ | $99.00/one-time/user |

1. Cumulus Retail: Best Gun Store Solution for ATF Compliance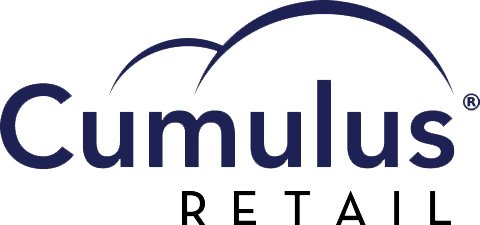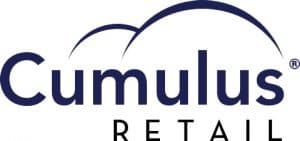 Cumulus Retail is produced by Celerant, a well-known name in the retail POS space. It produces industry-specific retail solutions for a variety of industries, including two gun store POS systems: Cumulus Retail and Stratus Enterprise.
Stratus is built for distributors, wholesalers, and enterprise-level gun stores, while Cumulus is designed for more typical gun stores.
Cumulus Retail is more relevant for this article and delivers more value for the price. However, if you run an enterprise operation, Stratus is worth checking out.
Regardless, Cumulus Retail won the top spot on our list because of its ATF compliance capabilities.
ATF Compliance
The ATF frequently audits gun stores, which requires them to adhere to loads of compliance requirements. Luckily, the ATF provides guidance on how to remain ATF-compliant.  Cumulus helps prevent audits with features that automatically safeguard you against ATF scrutiny.
Electronic A&D Bound Book
An acquisition and disposition (A&D) book is a permanent record of every firearm transaction conducted by federal firearms licensees (FFLs). A&D books, traditionally maintained in a physical book with loose-leaf pages, are also known as "bound books."
Cumulus digitizes and automates the process, automatically populates your A&D Book with every gun sale and stores that data in your POS for future reference.
ATF Reporting
The ATF requires prompt reporting of every transaction. It's essential to keep accurate records. The system takes that data and produces reports for ATF auditors in case you are audited.
Those reports are formatted to meet ATF requirements. This saves you loads of time previously spent on administrative tasks, allowing you to focus more on growing your business.
Electronic Background Checks
Cumulus Retail electronically processes NICS background checks. The US federal government requires these when an FFL sells a firearm.
Cumulus lets gun store customers sign forms electronically and processes these background checks in minutes. The system can also scan driver's licenses to identify fake IDs. In short, the system blocks any transaction in which false data is provided.
Range Management
Gun stores that also operate a shooting range have an extra layer of complexity to deal with. Range management requires online appointment scheduling, a feature general retail system typically don't offer.
Cumulus streamlines gun range operation by automating reservations, assigning shooting lanes, and tracking the time each shooter has been on the range. As a bonus, Cumulus's driver license scanning abilities (primarily used for background checks) allow you to see who's on the range at all times.
2. Rapid Gun Systems: Best System for Inventory Management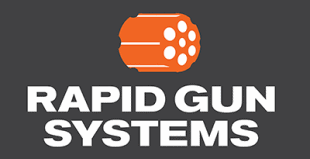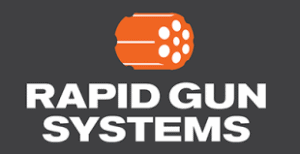 Rapid Gun Systems is an end-to-end firearms business management solution. It was developed specifically for gun stores. It's a powerhouse system that helps manage every facet of your gun store operations and manages them from the same system.
Plus, Rapid Gun Systems is a reliable system for gun stores of any size. Regardless of whether you run a single, local shop or a chain of regional gun stores, you get the scalability and flexibility to facilitate growth and expansion.
Inventory Management
Rapid Gun Systems makes it easy to track and report on your inventory and control inventory costs. Most importantly, it lets you track transactions and firearm movement with real-time data updates.
The system is cloud-based so managers and store owners can track inventory from anywhere, at any time. They can also access robust inventory reporting remotely, providing them with 24/7 real-time.
Gunsmithing
Many gun stores also do repairs. If this is the case with your store, it's critical to find a system that provides gunsmithing management capabilities.
When a customer calls in a repair, Rapid Gun Systems' built-in smithing intake tool automatically generates a work order and populates your bound book with a record of this service.
Moreover, it's easy to customize incoming gunsmithing orders. Users can add additional services or parts to the order with a few screen taps. When you complete the repair and the firearm has been returned, the system's bound book automatically removes the record indicating the gun is in your possession.
Range and Rental Management
Rapid Gun Systems saves users time and resources by automating and streamlining the management of gun ranges and gun rentals.
When a customer wants to rent a firearm, the system provides options for uses to select from. They drag and drop the firearm the customer wants to rent onto their profile. From there it's tracked automatically until the weapon is returned.
Furthermore, Rapid Gun Systems automates most aspects of shooting range management. Users can manage multiple ranges at once, leverage waitlist administrative features, and manage range memberships in a fraction of the time it takes to do this manually.
NOTE: Although Rapid Gun Systems has the ability to manage memberships, it does so through integration with EZFacility. Membership management isn't a built-in feature.
One Drawback
Rapid Gun Systems lets you process NICS background checks. However, you must oblige customers to complete paper forms, and you must store them. Rapid Gun Systems has expressed its intention to incorporate electronic NICS signing into the system but at the time of writing that's not yet the case.
3. Trident 1 FFL: Best Gun Store POS Reporting


Trident 1 FFL is a well-known, cloud-based solution delivering robust features that help gun stores grow and thrive. Baseline features include payment processing, eCommerce, gun repairs, and more. The system also delivers gun store-specific features, which we'll cover below. But where the system really shines is its powerful reporting and analytics.
Reporting and Analytics
Trident 1 FFL's reporting functionality allows users to maintain constant insight into revenue, employee performance, repair jobs, sales, revenue growth, membership registrations, expenses, and much more.
Every business needs reliable business metrics to analyze performance and make smarter growth decisions. Trident provides extensive insight into customers, sales trends, and everything else gun store owners need to make solid data-driven decisions.
Plus, aesthetically-pleasing reporting dashboards can be customized to display the data and reports you need to see for your job function and nothing else. These visual data views allow users to gain insight in moments and return to work.
Customer Relationship Management
Trident 1 FFL provides customer relationship management (CRM) capabilities that let gun stores deliver a superior customer experience. This creates satisfied, loyal customers who in turn provide your gun store with repeat business.
Trident's CRM capabilities enable end-users to capture extensive customer data and store it all in a customer profile the system creates for each patron. You can set automated reminders around payments due, renewal dates, appointments booked, membership expiration, and more.
Range Management
Trident 1 FFL excels at gun range management. Manage all activity at your gun range including range memberships, reservations, time slot availability, rentals, trainings, classes, and more. It's all processed and the data is all stored in one centralized database, eliminating data discrepancies that occur when you use various systems and integrate them.

Orchid Gun Show Select is an easy-to-use, intuitive solution designed for use in your gun store or at a gun show. Because it's a mobile solution, you can take your POS along with you when you attend a trade show.
The feature-rich system is a perfect fit for small gun stores that need the ability to use their POS system at an offsite gun show and then bring it back and use it at home base. Orchid seamlessly transitions back and forth, syncing all data in the process, without the need for any additional hardware.
Additionally, the system is backed by FFL certified lawyers who have completed extensive due diligence to ensure the system keeps your store compliant at all times.
Gun Show Capabilities
Since the system is cloud-based, you can take it anywhere you want and access your data as long as you have an internet signal. Take the system with you and receive secure payments offsite, apply discounts, run compliance reports, and generate background checks while at a trade show.
The system even automates tax calculation based on state, which is helpful if you cross state lines to attend a gun show. The system is so easy to use that managing a long line of potential customers at a gun show is a breeze and makes you more efficient in the process.
ATF Compliance Module
Integrate Orchid eBound with Orchid Gun Show Select to ensure all the right data is captured and you remain within the parameters of compliance.
This integration allows gun stores to distribute, sell, and even manufacture GCA and NFA firearms without the concern of non-compliance. eBound ensures you always pass ATF audits and can keep on doing what you do best, sell firearms.
Price Point
Small, locally-owned gun stores can operate on a shoestring budget and still reap the benefits of a powerful POS system with Orchid Gun Show Select. The system's pricing is significantly lower than its competitors.
Forty extra dollars a month may not seem like a lot, but when you're just starting or are caught in a demand lull, every cent counts. Orchid offers a price point that can't be beaten.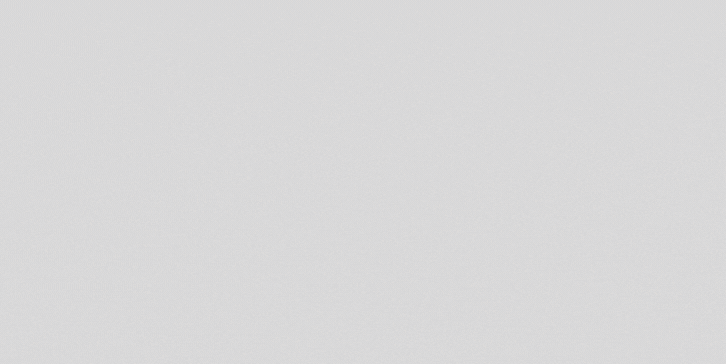 Things to Consider When Evaluating Gun Store POS Systems
Here, we cover some key features gun stores should look for in a POS system. It's incredibly cumbersome to use a regular retail POS system without gun store features. So be sure to look for a system with the following features.
Shooting Range Management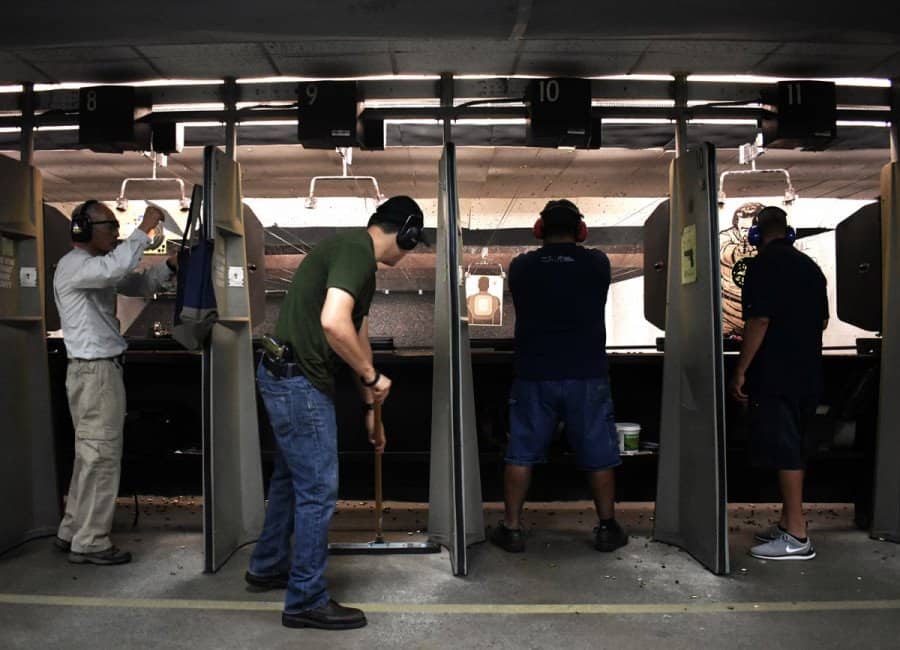 Gun stores do more than sell guns. They offer shooting ranges for people to practice their aim. They do repairs, and more. Shooting range management is a particularly important feature for any gun store with a shooting range.
The best gun store POS systems will let you track who's in each shooting lane at any given time. You can also keep track of which weapons have been rented and are currently being used. Manually administering a shooting range takes hours of meticulous work, particularly because data errors can cause issues with the ATF.
Online Appointment Scheduling
Online appointment scheduling is essential if you operate a shooting range. Customers want to book their time slots online these days, not call and make an appointment over the phone. Be sure to keep this in mind if your store features a range.
Compliance Recordkeeping
As an FFL, you must register every gun you purchase or sell with the ATF. It's smart to start with an intense focus on recordkeeping because you are audited, those records will be invaluable if they are accurate. The best gun store POS systems produce accurate data every time.
Inventory Management
Most gun stores carry loads of bits and pieces that are needed for gun repairs—a commonly offered service by gun stores. Gun stores need inventory control features that automate the tracking, receipt, and reduction in stock as you use or sell it.
They also need powerful reporting around inventory levels so they can ensure customers never leave dissatisfied. Inventory control is key for gun stores. With so many parts kept in stock, it's a constant challenge to stay on top of things if you do them manually. A system that automates all of this is worth any additional price you must pay for your POS system.
Automated Background Checks and ATF Reporting
The National Instant Criminal Background Check System (NICS) requires all FFLs to conduct background checks on any customer wanting to purchase a firearm. Look for a POS system that automates the process and automatically send background checks to the ATF.
You're A&D bound book also needs to be shared with the ATF and the reports you provide must include every transaction you've undertaken. Also, be sure to look for a system that automatically sends these reports to the ATF database,
Federal Gun Laws
The federal Bureau of Alcohol, Tobacco, Firearms, and Explosives requires gun sellers to first acquire a federal firearms license (FFL) to sell or conduct any serious business in the arms trade. Sellers must then complete federally-required background checks and provide those to the ATF. There's a lot of work involved in staying compliant.
State Gun Laws
Many states in the US place additional, stricter regulations on firearm sales than the federal government. They have the right to apply their own restrictions on top of federal guidelines.
That's why it's so important to have a POS system that can tell where you are and ensure you're compliant in that state. Look for a system you can customize to ensure compliance with your state's unique legal code.
Which POS System Is Best for Your Gun Store?
If your gun store deals with unsavory customers from time to time, or just has a hard time staying organized, Cumulus Retail would be a great fit. Its ATF compliance features ensure your security and safeguard you from audits.
If you run a larger operation and stock thousands of small pieces for repairs, manufacturing, etc., Rapid Gun Systems and its supercharged inventory control features could suit your needs.
For those who rely heavily on data to make decisions (and we recommend that), Trident 1 FFL is a great system and well worth a closer look. But, if you run a small or new gun store and have a limited budget, Orchid Gun Show Select could be just what you've been looking for.
Take your time on this decision. The security of your staff, patrons, and legal standings is at stake. If you take your time and search deeply for a system that meets all your needs, you'll find the system built for you.