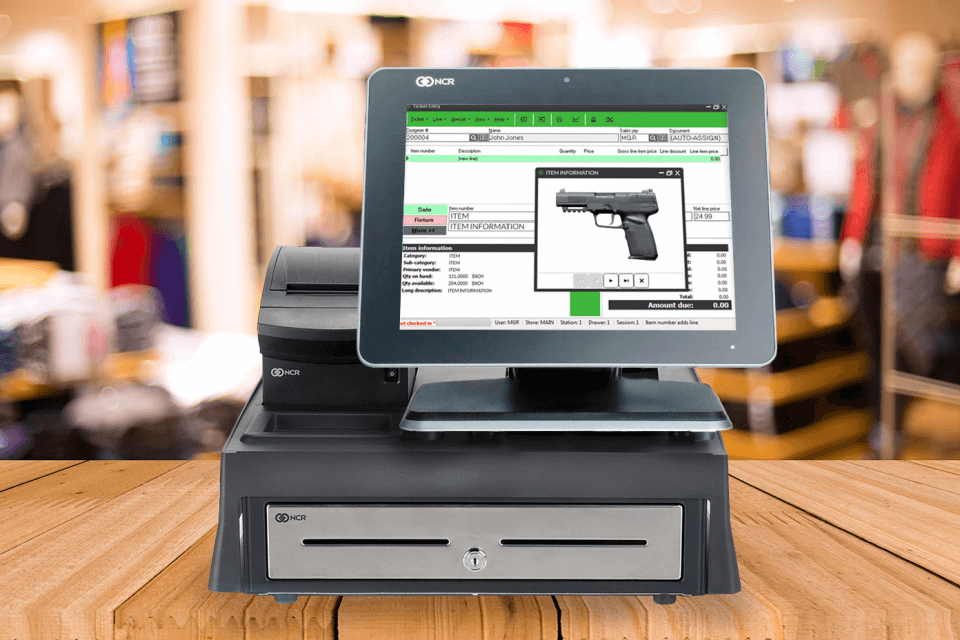 Gun stores are not retail businesses like any other, owing mostly to the specific nature of the items that they sell. Therefore they can sometimes be rather difficult to run, without the help of a point of sale system.
Moreover, the gun store POS system you choose should include ATF compliance. In this review, we're going to look at why such a system can help run your store more efficiently. This includes integrating features such as electronic signatures and customer tracking.
One of the biggest challenges firearms dealers face is tracking their inventory. There are thousands of types of ammunition, accessories, and gun makes or models. That's why the right POS system can be a lifesaver.
A good point of sale (POS) system will help you track your sales and inventory more easily and effectively. Gun store POS systems replace traditional cash registers and can include multiple terminals feeding data into one and the same system.
Our Top Gun Store POS System: Rapid Gun Systems
With Rapid Gun Systems, you can manage online sales of firearms and accessories on gunbroker.com quickly and easily. You do not have to enter data twice, or manually count inventory items.
If you choose to integrate this POS solution into your gun store, you'll be ATF compliant and save time at the same time.
The complete POS software system (software and hardware) features eBoundBook, shooting range management, ID scanning and gun rentals among others.
Best Gun Store POS Systems – Reviewing The Top 3 Providers
Overall

4.5/5

4/5

5/5

Ease of Use

4/5

4/5

5/5

Customer Service

4.5/5

4/5

5/5

Starting Price

Not provided

$10/month for Basic Plan, $50/month for the Pro Plan

$99.00/one-time/user

Deployment

Cloud, SaaS, Web
Installed – Windows
Mobile – Android Native
Mobile – iOS Native

Cloud, SaaS, Web
Installed – Windows
Mobile – Android

Installed – Windows

Training

Documentation
Live Online
In Person

Documentation
Live Online

Documentation
Webinars
Live Online

Support

24/7 (Live Rep)

Not provided

Online
Business Hours

Free Trial

Yes

No

Yes

Barcode Scanning

Yes

Yes

Yes

Commission Management

Yes

Yes

Yes

Customer Account Profiles

Yes

No

Yes

Discount Management

Yes

Yes

Yes

eCommerce

Yes

No

No

Gift Card Management

Yes

No

Yes

Inventory Management

Yes

Yes

Yes

Layaway Management

Yes

No

No
Get Free POS Systems Quotes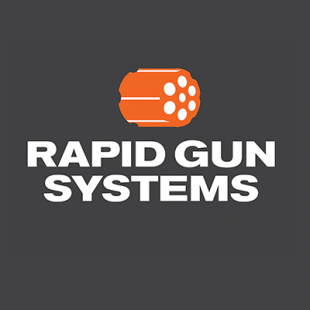 Best iPad POS Solution for Gun Stores: Rapid Gun Systems
Staying ATF compliant with Rapid Gun Systems is easy and straightforward, because the software prompts you for everything the ATF needs. Last but not least, you get free updates.
With eBoundBook, you have a system that automatically logs all your acquisitions and availability. You can generate ATF reports with one mouse click, making this POS system incredibly convenient.
The FFL Transfer feature ensures that you will perform all inbound and outbound transfers without missing a step, and that they're properly cataloged for accounting.
The Rapid Gun system thus guarantees that all your records will match. Changes made in one location are reflected in your sales records, BoundBook, and Form 4473.
Error-Free ID Scanning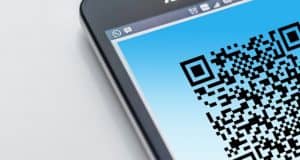 Rapid Gun Systems eliminates all ID related errors by giving you the option of scanning customer ID QR codes. Thus, entering customers into your gun store's database becomes rapid.
With Rapid Gun Systems you are also able to keep track of all your merchandise, get alerts when you need to stock certain items, and manage different types of merchandise.
Sales And Reporting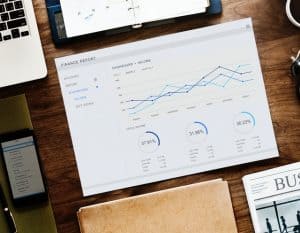 The Rapid Gun POS software register is also easy to use. It provides you with valuable insight into your business's day-to-day operations, including sales reports. In this way you can clearly see what's selling well and what items are just sitting on the shelves for ages. Rapid Gun Systems will thus allow you to optimize your inventory for what makes you money and remove the dead weight lingering around.
Another advantage of Rapid Gun is that it integrates reasonably well with many other systems that gun stores across the USA use, including QuickBooks, Sports South, Sage, Acusport CLX, and Great Plains. Support is available 24/7, 365 days a year. The company doesn't list price ranges on their site, but if you want to request a pricing quote, they will readily email you one within 24 hours.
Hardware Comes For Free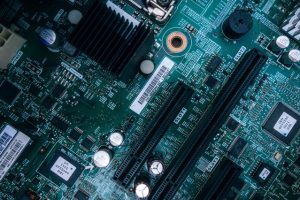 Rapid Gun comes with cash drawers, screens, bar code scanners, and receipt printers. They work in close cooperation with NCR, the biggest register manufacturer in the world, to make sure you get a tried-and-true POS with solid warranty.
Your customers have a wide variety of methods of payment at their disposal, because Rapid Gun's credit card machines work with Apple Pay, Chip & Pin (EMV), Google Wallet, and many more.
Great For Beginners
The Rapid Gun POS system is intuitive and easy to use, so it's a great choice if you are opening your first gun store, or upgrading an existing one. If you  operate a shooting range, the system quickly assigns shooters to different lanes, collects fees, monitors their lane time, and schedules maintenance.
Help At Gun Trade Shows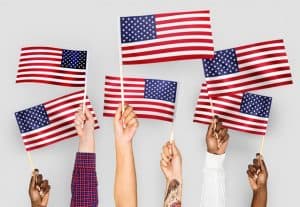 When you go to gun shows, all of your POS capabilities travel with you. The Rapid Gun system can sell while you're offline, too. It can also "decide" when it's time to buy some inventory.
You can track inventory management, order more stock, and run reports with a single system. Integration with several vendors across the US allows for automated POs once inventory gets low, making supply issues a thing of the past.
Gunsmithing
Rapid Gun Systems makes it possible for gunsmiths to enter notes about specific work and pricing for each separate customer. If a gun needs to be picked up or left overnight, the system sends prompts for required A&D info.
Marketing And Merchandizing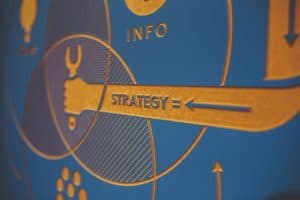 Rapid Gun have over 30 years of experience and unique insights into gun market trends and tendencies. Their staff can train you to generate reports showing how effective your marketing is. Thus, you will immediately see what's working and what isn't.
Integrated CRM Tool And Email Marketing
Rapid Gun System's built-in customer relationship management (CRM) tool will tell you who your most profitable clients are. This is important because you need to pamper your "milk cows" and prod your less generous customers to follow their example.
In general, you should keep in touch with your clients by organizing regular sales, events, and specials.
Disadvantages
The broad functionality of the Rapid Gun POS software can be a blessing or a curse. It may take a while to learn the ropes. The good news that once you get the knack of it, using Rapid Gun Systems becomes a piece of cake.
Bottom Line
Rapid Gun POS interacts well with accounting software. The reports are great for sales and inventory. Last but not least, it integrates equally well with gun stores and gunsmiths.
Reliable POS Software for Gun Stores: Gun StoreMaster

Gun StoreMaster is very easy to learn and use. The company offers tutorials, workflow wizards, and context-sensitive help to make sure you're up and running ASAP. In addition, Gun StoreMaster automatically maintains all ATF- required audit logs.
Their basic plan features up to 50 firearms, eSAFE Electronic Bound Book, online access, free support and an unlimited number of transactions. There are discounts for longer subscriptions – $9/month (1-year contract) and $7.50/month (2-year contract).
Their eSAFE electronic Bound Book makes managing firearm transactions child's play compared to hand-written systems and other electronic ones. One great feature is how easy it is to search for firearms in it.
Rapid Response Time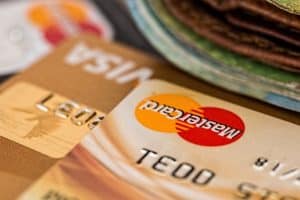 Gun StoreMaster software takes seconds to respond to any FBI trace requests. It can also add notes or images to a firearm record, and show on screen or report on repairs, transfers, manufactured firearms, consignments, and more.
You can locate all relevant transaction history and details in one single place. The Gun StoreMaster fast 4473 system benefits some of the major firearm retailers in the country.
Thus buyers can complete their part of the 4473 on their PCs or tablets, while FFLs can complete their sections at the same time. Your customers will appreciate the time they save on sales transactions.
Faster Inventory Process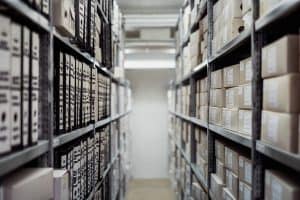 All gun store owners know how long physical inventory usually takes, and how cumbersome it can be. With the fast INVENTORY application, you can scan your bar-coded Gun StoreMaster price tags with a mobile scanner. This makes the physical inventory process quick and accurate.
Fast INVENTORY is a complex, but user-friendly physical inventory system, which allows several people to 'scan' labels and count inventory at one and the same time. Unlike other systems, fast INVENTORY targets progressive inventory processes and makes it possible for several people to items at once.
Capture Signatures Electronically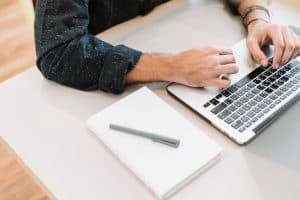 With this POS system software, you can capture signatures electronically on both desktop computers and mobile devices. This is possible thanks to their so-called fast 4473 system.
It analyzes the data that comes in and provides helpful information upon review of the form. This function saves you lots of time and ensures ATF compliance.
You can have as many customers completing forms simultaneously as you have devices. Most of the biggest FFL retailers in the United States rely on fast 4473 to create tens of thousands of forms every day.
As soon as fast 4473 starts working for you, you'll find out that completing an ATF Form 4473 has never been easier.
Automatically Generate 3310 Forms
If you're tired of dealing with multi-firearm sales reporting, it is now easy to take control of the 3310 process. This is so thanks to the fast3310 feature. All you need to do is enter your store's calendar and the feature automatically creates 3310 forms. It supports multi-rifle and multi-handgun forms alike.
Software Disadvantages
The website of the company sometimes gets overcrowded and takes longer to respond to user requests.
Bottom Line
This is a great system because it utilizes wired or wireless bar-code scanning equipment and includes free mobile applications.
Thus, you do not have to buy a dedicated bar-code scanner. You can just use your smartphone software instead. If a gun store using Gun StoreMaster gets robbed, the FFL can quickly determine the exact firearm loss thanks to the fast INVENTORY management feature. Only then does ATF arrive at the store.
Best POS System for Gun Store and Range: CashFootprint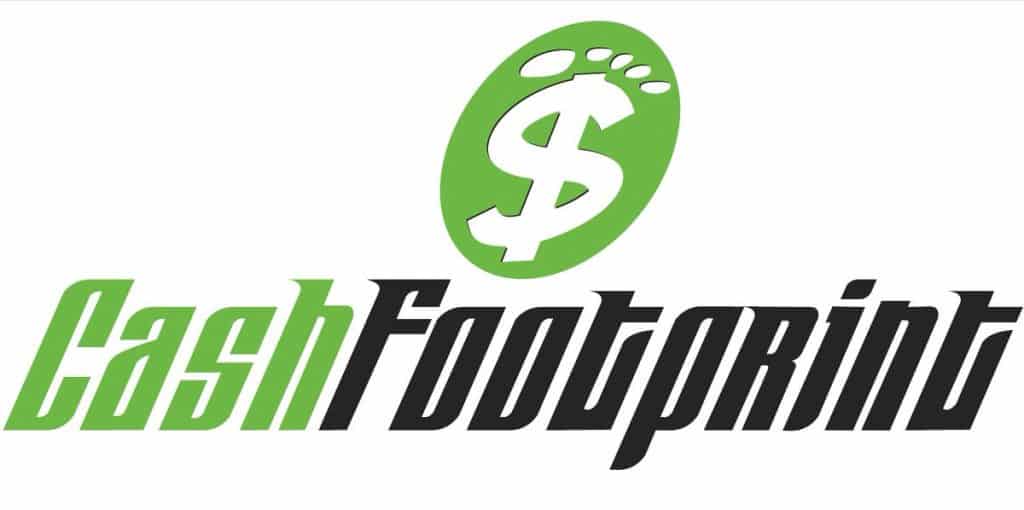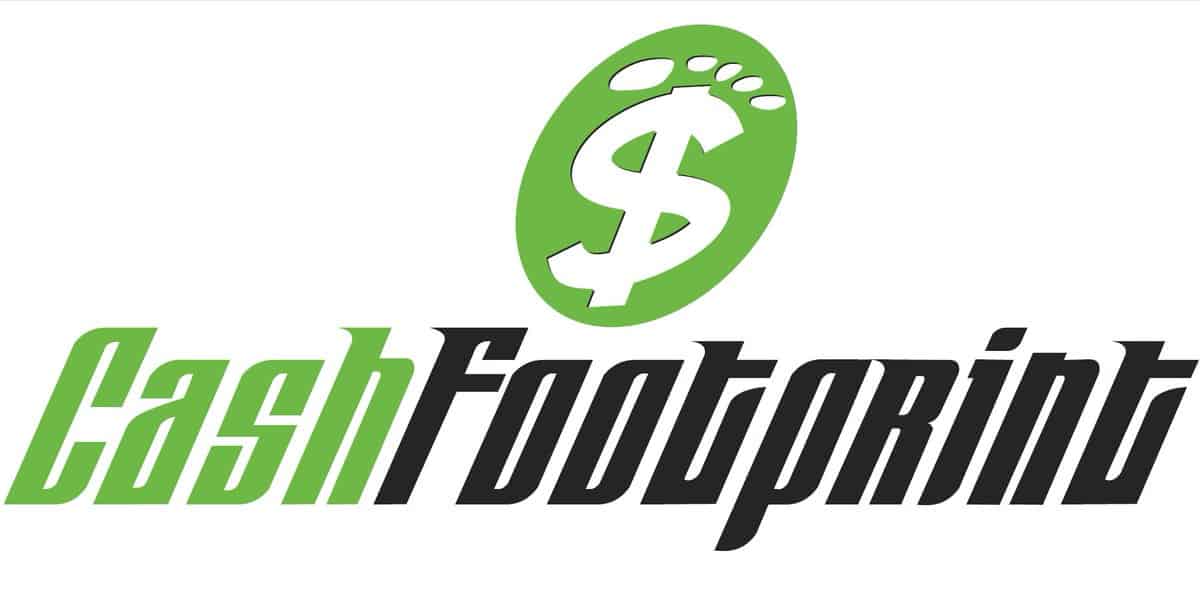 CashFootprint is a Windows-based retail POS system that organizes your inventory, manages employee access, keeps track of your customer history, and securely processes transactions. In short, it's an incredible business management software.
With integrated features like store credit, gift card tracking and loyalty points, CashFootprint offers many benefits that will make customers return to your gun store and help increase sales.
Regardless of whether you are typing in your own custom item numbers or using scanner, the easy to navigate interface makes training and daily use a snap.
Pricing Change Becomes Easy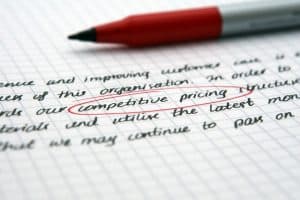 By clicking a single button, you can change prices or quantities, add notes and discounts, or track any information. If you need to, you can put your transaction on hold quickly, and recall it for a speedy status update later. This is perfect for work orders.
Other advantages include quick import of inventory from excel or a text file, automatic updates of stock with every transaction for single or bundled items, and smart stock alerts that let you know you need to stock one or more item types.
Rapid Customer Tracking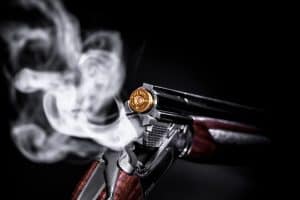 CashFootprint Professional's loyalty program will help you attract more customers by offering store credit, customized discounts, and gift cards to returning ones. You can track your customers' past purchases, receive email and social media support, print bar code labels and get internal gift card support at no extra charge.
You may also opt for a merchant account and access your store remotely. According to the company's website, the merchant accounts have a competitive price, and there is no need to switch from a computer to a credit card terminal and vice versa.
There is no need to enter credit or debit card details and authorization manually anymore. The integrated card management processing guarantees your business will operate flawlessly and customer lines will be brought down to a minimum.
Management Software Disadvantages
Some of the business reports are not intuitive to find. As you are getting used to the system, it would be helpful to remember how the correct reports are obtained.
Bottom Line
Most of the features of this system are easy to use once they've been set up properly. The reports are very helpful, and the support team is fantastic.
Features to Consider Before Getting a Gun Store POS System
Running a gun store can be a difficult task, but with the right tools, it can be quite manageable. The point of sale systems listed above will provide the right software to face nearly any challenge firearms dealers can expect. Whether that is inventory management or ATF compliance, these systems have what you need.
ATF Compliance
ATF compliance should be at the top of the list if you are running a gun store or range. The point of sale screen will be your home base for complying with the ATF. You will add whichever firearms are sold to the A&D Book effortlessly. This will ensure you keep accurate records.
Redundancy will become a thing of the past with a POS system software that keeps track of every transaction. Any type of information requested by the ATF; sales history, inventory and customer information will be readily accessible.
Inventory
Inventory management for a gun store may appear more difficult than it really is. With all sales and transactions under scrutiny from the ATF, having accurate books is important. Luckily, thanks to the aforementioned point of sales systems, this is something you can find comfort in.
The system inventory management software will automatically update after every transaction. It even has the ability to make purchase orders if a certain product's stock becomes low. Accurate books will save you time and hassles.
Another top inventory management feature is the ability to seamlessly import products from vendor catalogs at the touch of a button. A friendly interface will help you at every stage of the transaction.
Memberships for Dealers & Customers

Gun clubs are a fun way for firearms enthusiasts to come together and practice the art of shooting with their favorite dealers. Make sure your point of sale system rewards them for coming to your range.
A membership program is a great way for customers to feel like they are being taken care of when they come to your establishment. Gun store POS systems can be set up to give rewards to repeat customers.
Offering different levels of membership can help drive sales and create a stronger bond between a customer and the store. Memberships also make repeat billing an easy and efficient process.
Rental Management

Having rentals available at your range is a great way to get firearms in the hands of potential buyers. Knowing what you have available for rent at any given time is a great asset, especially if a customer is looking for a specific item.
You can track which arms are currently being rented out, how long they have been out, and when they should be returned. Creating a running tab of ammunition sold to the renter is also an effortless task.
Appointments made ahead of time are also nothing to worry about. Manage reservations for the firing range in just mere moments.
Special Items Management Software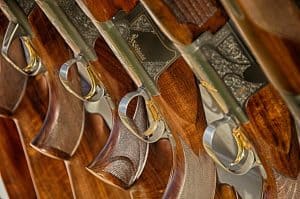 It is not uncommon for a customer to request a firearm that you might not have on hand. Ordering specific firearms or specialty items from your trusted dealers is not a difficult process. All you have to do is assign it as a special order form, as to not confuse it with another transaction.
This way once the order arrives, the firearm will be set aside, in the form of layaway. Then, the client who ordered the item can be notified. This is an elevated form of service, as not every store is able to meet such requests.
Ready to Utilize a POS System In Your Gun Store?
It would be wise of you to invest in a reliable POS system software for your gun store. The right system will help with inventory management, make your sales process rapid, and provide you with helpful information you wouldn't otherwise have access to.
In general, POS systems are equipped with electronic cash drawers, receipt and invoice printers, credit card and bar code readers. Sales speed is crucial in firearms stores because the customer has already wasted a lot of time with paperwork and the background check.
POS systems track what you've sold in terms of money and units. They can also generate detailed reports on your revenues, sales, and expenses. Your POS system also tells you how much money you have made, and what your profit per day, week, or month is. Best of all, it notifies you how much you owe in sales tax.
Any of the three POS systems that we have just reviewed above will make a huge difference to your sales levels, but of course, you are free to make a choice of your own.