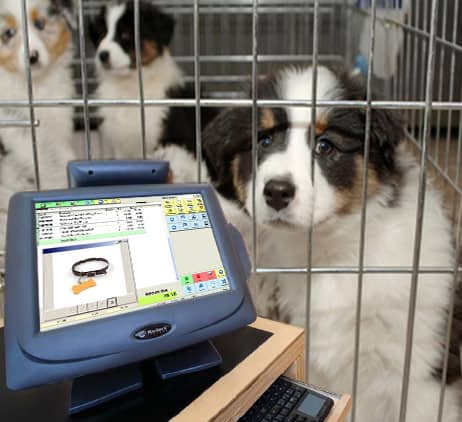 Your love for animals is so deep that you even opened a pet store! With technology changing every year and customer preferences changing almost every day, it can be a challenge. You can't find the time to choose the right point-of-sale system – it seems like the possibilities are endless.
In this review, we look at the best three POS systems for pet stores currently on the market. But first, here are some tips on the main features to look for.
We highly recommend a cloud-based, iPad-compatible POS system to make your customer's experience as enjoyable as possible. You should be able to store your data on the cloud and ring up purchases from anywhere, and access the data from inside or outside your shop.
For example, if the customer is buying a huge dog bed near the exit, you can ring up the sale right there instead of dragging the bed to the nearest check-out counter. If a customer has brought his excitable dog along, nobody wants a long check-out line.
Revelation Pets is a modern, quick and efficient pet store POS system. There is a free trial and free support. The booking page is very simple and easy to use, and it becomes quick and efficient to manage overnight boarding. Users of this system manage daycare in combination with boarding or separately, add vouchers and set specific rates. Appointments can be added to any booking and for any type of service. Costs and charges are managed effortlessly.
Best Pet Store POS Systems 2019
Overall

5/5

4/5

5/5

Ease of Use

5/5

4/5

5/5

Customer Service

5/5

4/5

5/5

Starting Price

$55.00/month

Not provided

$40.00/month

Deployment

Cloud, SaaS, Web

Cloud, SaaS, Web
Mobile – iOS Native

Cloud, SaaS, Web

Training

Documentation
Live Online

Documentation
Webinars
Live Online
In Person

Documentation
Webinars
Live Online

Support

Online
Business Hours

Online
24/7 (Live Rep)

Online
Business Hours

Free Trial

Yes

Yes

Yes

Appointment Management

Yes

Yes

Yes

Calendar Management

Yes

Yes

Yes

Customer Management

Yes

Yes

Yes

Pet Birthday Tracking

Yes

No

Yes

Pet Grooming

Yes

Yes

Yes

Photo Management

Yes

Yes

Yes
Get FREE POS System Quotes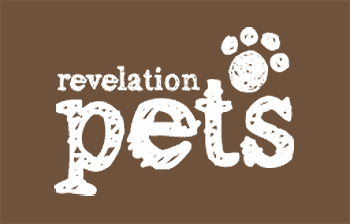 Users of
Revelation Pets
can use World Pay, Stripe, or Square to take debit and credit card payments for bookings and deposits. Customers can book online automatically. This way you can reduce phone calls and increase bookings. There are more calendar views for easier management. It is possible to create split bookings right from the schedule. Booking histories of customers are readily available. You can see all the details at a glance, including when the customer last visited your store.
New Features
Among the newest features of this system are Pet Activity, Owner Updates, Digital Signing and GDPR Compliance. With Pet Activity, you keep track of everything your pets are doing, including posts, pictures, bookings, and other activities. Comments on and photos of pets are automatically and directly shared with their owners. You can get pet owners to sign directly in your account and request signatures by email.
Accounting
Revelation connects to your Quickbooks or Xero account to manage invoices, financial and accounting reports, including even the most advanced ones.
Notifications
Users of the system can send reminders, booking confirmations and details easily and resend the information when needed. It is possible to send customized text messages automatically – such reminders have been shown to reduce no-shows. You get alerts to all new booking requests, vaccination expiry and other updates. If needed, you can apply different tax rates on your items.
This system is cloud-based and can be operated from all computers and devices. You can create Daycare and Boarding booking fast with customizable rates and split bookings. There is an appointments feature for grooming, washing, training, and transport, a translation module, and accounting integration. In addition, the system is compatible with all mobile devices.
You can collect deposits during online bookings and payments during drop off and pickup, as well as create credit packs for multiple visit discounts.
Get More Customers
The system integrates with Mailchimp to put your best testimonials and reviews up and reach more customers using the Revelation Pet Facebook app.
Disadvantages
It takes a while to learn how to use the online booking feature, but it's great once you get the hang of it.
Bottom Line
Revelation Pet saves a lot of time, especially with booking, bookkeeping and scheduling. It has great organizational benefits. This is why it's Number One in our book!
Our #2 Pick For Best Pet Store POS System: Bindo

Bindo is a fully mobile, cloud-based POS system that works with iPads, giving your traditional store an e-commerce online storefront. It also saves a lot of time. For example, if you add a customer, the system tracks their buying history. If you are running low on a certain item, the system generates a purchase order. Customers can order items through their mobile devices in advance and pick them up from your store on the way home.
Modern Scanning Technology (SST)
As you scan a barcode, a photo, title and description of the product will appear automatically. Manual inventory input becomes a thing of the past. Bindo lets you sell online, on mobile or in-store all on one platform. The hardware is carefully chosen and optimized for the POS. There is integrated CRM and loyalty module, with gift card support, and the system is 100% customizable. The Simple Scan Technology lets you input product info automatically.
The system itself is aesthetically pleasing. That is a consideration for some. It is wonderfully intuitive – you can consult, sell, and close all at once. Support is helpful and professional, and wait times are not long. Support is available by email and chat as well. It takes less than half an hour to train staff to use it.
Easy Installation And Reliable Service
Accounting becomes a breeze with Quickbooks and Xero integration. With Bindo, running a pet shop is as simple as plugging in, creating an account, and starting. You'll certainly get an edge over the competition. The interface is intuitive, and the service reps will walk you through the whole installation process. Bindo's support staff are available not only via phone and email, but also by text, Google Hangouts, Skype, and more.
Bottom Line
We would recommend Bindo to owners of pet shops of all sizes. Its most salient feature is ease of use – all your employees can learn the ropes quickly.
Our #3 Pick For Best Pet Store POS System: Pawfinity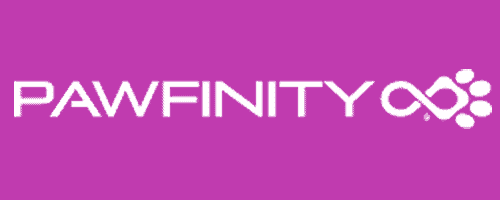 Pawfinity is designed exclusively for kennels, pet groomers, and daycare service businesses to help improve efficiency and ensure a better overall client experience. A free 30-day trial, setup, and support are available.
Flexible, Cloud-Based Software
Pet stores require software capable of handling high-volume paw traffic. This POS system organizes client and pet data with automating processes such as alerts and recurring appointments. You can customize your account to adapt to the specific needs of your business. The system features flexible scheduling with configurable calendars, which enable users to schedule appointments whenever and however they want without restrictions.
SMS And Email Notifications
This POS system also makes it possible to reduce no-shows with two-way SMS and email automated notifications. You can also send invoices and reminders. With online booking, you can obtain new client leads with the client app and smart booking system, which operate 24/7.
The system also features integrated inventory controls, credit card storage, full hardware support, payment processing, and other options to streamline your operations.
Inventory Management
Organize your product inventory and service packages from one user-friendly dashboard. Quickly look up items, make promotions and update pricing. The fully-integrated time clock is aimed at streamlining the tracking of employee hours. For complete payroll control, you can combine it with the commission feature. This will really cut down on office work, paper books and stacks of disorganized clip cards.
Detailed Client Profiles
This system's detailed client and pet profile feature ensures quick access to important client data. If you offer pet grooming, you need software that allows unlimited photo storage. Photos and service notes help make and keep valuable records that can be used in the future.
The system's client dashboard is a direct channel of communication between your clients and staff. Clients access a clean, enjoyable interface where they can see service history and update information. They also experience virtually limitless flexibility with countless of configurations of unlimited appointment calendars, pets, clients, employee profiles, notes, and much more.
Integrated Payment Processing
The integrated payment processing feature helps create a seamless transaction experience. A painless application process and competitive rates make this feature a must-have extension to the pet grooming software. Pawfinity is able to streamline your operations regardless of the size and volume of your pet grooming business. The flat-rate pricing makes it easy to benefit from more features as your business grows. Stored payments are a very helpful feature enabling businesses to save credit card data for future charges. The need for invoicing and late payments are eliminated, and a smoother overall client experience is made possible with stored cards.
Excellent Service Price Model
Pawfinity has spent countless hours identifying different price models within the industry, and developed a flexible price model design as a result. This flexibility makes it possible to design any imaginable price model. You will no longer have to change your business to fit the restrictions of a pet grooming software.
Free Lifetime Updates
Pawfinity's customers have free updates for the life cycle of their pet grooming software membership without needing to download any additional software. The system operates on multiple platforms, including Windows, Mac, Android, iOS, and Kindle. This wondrously flexible cloud-based software can run on practically any device using a modern web browser.
Advanced Recurring Appointments
The system offers simple deployment of regular appointments on highly flexible repeating schedules. For instance, if you need to schedule a client every 4 weeks for the next 3 appointments, the software will speed up the scheduling process and improve the overall client experience.
Disadvantages
Users have reported glitches when using the POS on a mobile.
Bottom Line
We would definitely recommend this system. It has a vast array of features, all of which save lots of time. You'd be hard-pressed to find some of them, such as setting up a digital agreement, anywhere else.
Our Final Say On Best Pet Store POS Systems
The ultimate purpose of a pet store POS system is to manage your inventory comprehensively. No matter what items you need to keep track of – cat food, doggie biscuits, or hamster wheels – the worst way to spend your time and your staff's time is tabulating your inventory by hand.
A new, modern POS like the three reviewed here can not only give you access to real-time stock reports and notify you when a particular product is running low, but also automatically update your stock and sales data. If your store has a large number of products, these POS systems will resolve all your problems, because they can handle an unlimited number of SKUs. It is even possible to place multiple orders to your pet-product suppliers.
These modern POS Systems use a wealth of CRM options and data reports. They are capable of creating customizable data reports that make it possible to filter by top seller, highest rated, most profitable, or even frequent buyers. This way you can cater to even your most demanding clients. Now that you have the most important data, you also need a way to incorporate all that information into your business.
One way you can do this is with a complex, comprehensive loyalty program like the ones offered by Revelation Pet, Bindo POS and Pawfinity POS. With a program like this, you can reward your returning customers with in-store credit, produce custom gift and loyalty cards, and create sales on popular items. Ultimately, you are generating long-lasting relationships with happy clients and their pets.