(Last Updated On: October 19, 2021)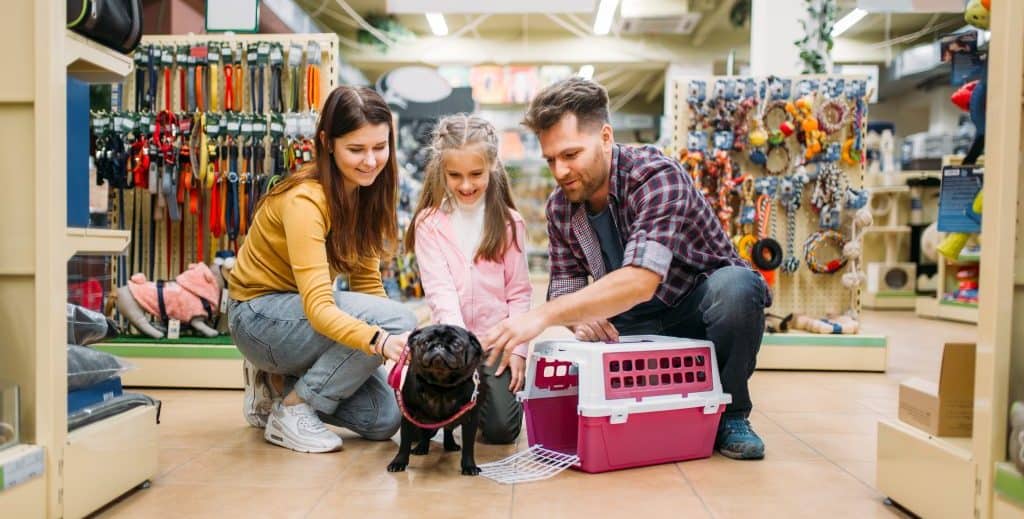 To effectively manage a pet store, you need the right software to automate several tasks in your business. From managing your inventory, to customer data, email marketing, and gift cards, using a POS system for pet stores can streamline your entire process.
Want to groom your business? Use a point-of-sale system to reduce the time it takes to train staff, automate your accounting and transactions, and track every single new customer or sale. Generate reports on the fly to see how your store is doing on a day-to-day or monthly basis.
After comparing a number of systems, I believe Lightspeed Retail is the best pet shop POS system. Although it is not a pet store specific system like PetShop360, the software from Lightspeed is much more user-friendly and offers even more features like special orders for food or toys you don't have in stock. Additionally, it has a uniquely easy-to-use work order and appointment integration.
By creating customer profiles, you'll be able to track a pet by its name, size or breed. And, if you have multiple locations, you can easily transfer stock from one store to another or allocate items from your physical store to your eCommerce operation.
Organize shipments from your suppliers in minutes. And, if you don't want to manually enter your inventory, most pet shop software solutions offer an item import tool or module. Not sure how many dog leashes you have left? The POS system should track your quantity on hand, so you never run out of your best-selling items.
To begin accepting various payment types in your store, you'll need a pet shop POS system that can process secure and fast payments. Let's explore our options together.

Top 3 Pet Store POS Solutions
Lightspeed Retail: Best Pet Store System Overall
Vend POS: Most Scalable Pet Store POS Solution
Bindo POS: Best Pet Store System for eCommerce
Side-by-Side System Comparisons
| POS System | Starting Software Cost | Customer Support Availability | Mobile Access | Our Score |
| --- | --- | --- | --- | --- |
| | $69/month | 24/7 customer support | ✓ | 4.8 / 5 |
| | $99/month | Business hours | ✓ | 4.5 / 5 |
| | Quote-based pricing | 24/7 customer support | ✓ | 4.4 / 5 |

Pet Store POS System Reviews


Lightspeed is among the leading providers of point of sale systems in the entire POS industry, serving a variety of business types. Its popularity in the retail POS sector stems from the fact that it delivers complete, end-to-end business management capabilities.
Lightspeed Retail will automate loads of manual processes and streamline your operations. It will also save you loads of time you can use tending to customers' needs and delivering a superior customer experience.
The system essentially does it all for pet stores. Let's dig into some of the most valuable features Lightspeed offers.
Industry-Leading Inventory Management
Lightspeed over-delivers in this area with arguably the strongest inventory tracking features in the POS software industry. The system automates nearly every aspect of inventory management, freeing up employee time and saving pet store owners valuable resources.
Users receive low stock alerts when inventory items are running low. The system can automatically send a purchase order when an item's stock count drops below a specified threshold.
A product matrix makes it easy to track variations of stocked items like dog collars in different sizes for small or large breeds. You can also categorize your pet store inventory with customizable system tags and categories.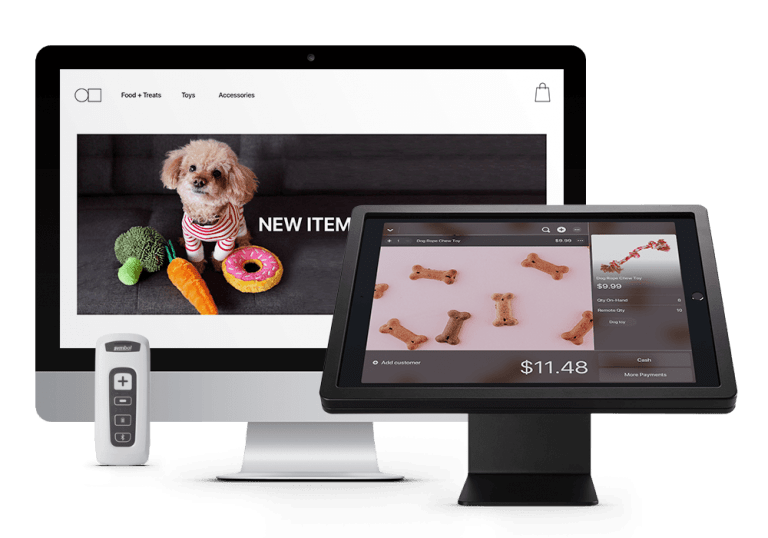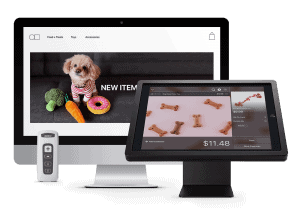 Customer Management Features
Turning one-time customers into repeat customers is easy with Lightspeed Retail. Pet stores benefit from letting customers place special orders for items the store doesn't normally carry, like specialty food.
Lightspeed Retail is a mobile POS system. Your employees can carry it around with them in the store to answer customer questions about stocked items, prices, etc.
The system also includes customer relationship management (CRM) capabilities. Create individual customer profiles and track their pets' information—such as breed, name, etc. This lets you personalize the customer experience and increase satisfaction levels.
Over 50 Built-in Reports
Lightspeed's powerful reporting, metrics, and analysis features provide users with constant insight into performance in many areas. Track employee performance, revenue growth, best-selling items, and more.
Inventory discrepancy reports notify pet store managers when stock counts don't align with sales. With all the inventory pet stores keep onsite, this is an exceptionally powerful feature in Lightspeed's reporting suite.
eCommerce and SEO Tools
eCommerce features let you build your online store and sync inventory between your POS system and your website. Make sales and automate deliveries to customers who prefer to shop from home.
Built-in SEO tools optimize your eCommerce site for higher market visibility. Most POS systems don't touch SEO but Lightspeed does. Plus, these tools are easy to use meaning you don't have to hire an SEO expert to increase your search result rankings.
2. Vend POS: Most Scalable Pet Store POS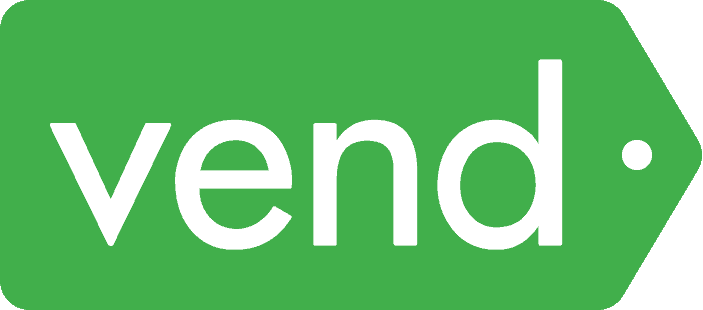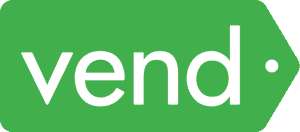 Vend's attractive, intuitive user-interface, robust feature set, and ability to scale alongside your business as it grows, making it a great fit for growth-minded pet stores. Below we dig into some of the features that deliver the most value to growing pet stores.
Multiple Location Management
Do you operate a chain of pet stores under the same brand name? If so, Vend's multiple location management features will dramatically reduce the time you spend on business administration.
Users can sync data around sales, inventory, sales, and more from every location back to the central POS system. The system also lets you send merchandise from one location to another and maintain accurate data in the process.
As your pet store business grows, Vend allows you to report on the performance of all locations from a centralized system. The insight this provides is invaluable in driving further business expansion and growth.
Customer Relationship Management
To scale and grow, pet stores need to build long term relationships with customers. This generates brand loyalty and repeat business, which amounts to reliable, recurring revenue.
Vend POS offers robust CRM features that make forming those relationships easier than ever. The system allows you to get to know your clientele and their furry friends on a personal level. This builds trust and expedites business growth.
Import existing customer data into the system when you implement Vend POS. Then use that data to develop detailed profiles for individual pet owners who frequent your store. When a repeat customer comes in and you identify them, Vend POS immediately lets you know what their pet's name is, the breed, its last grooming appointment, and even its birthday.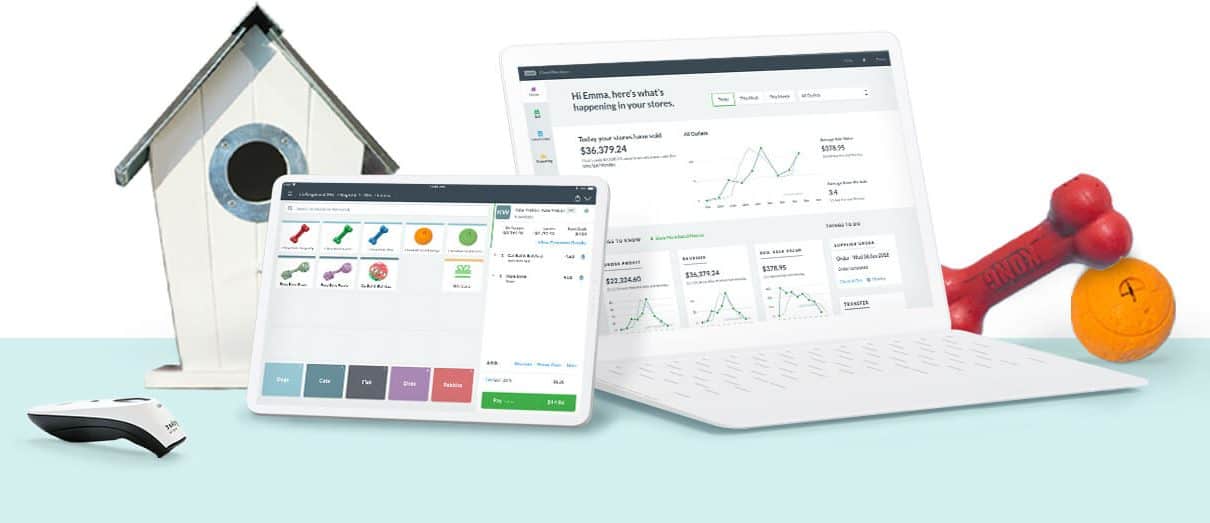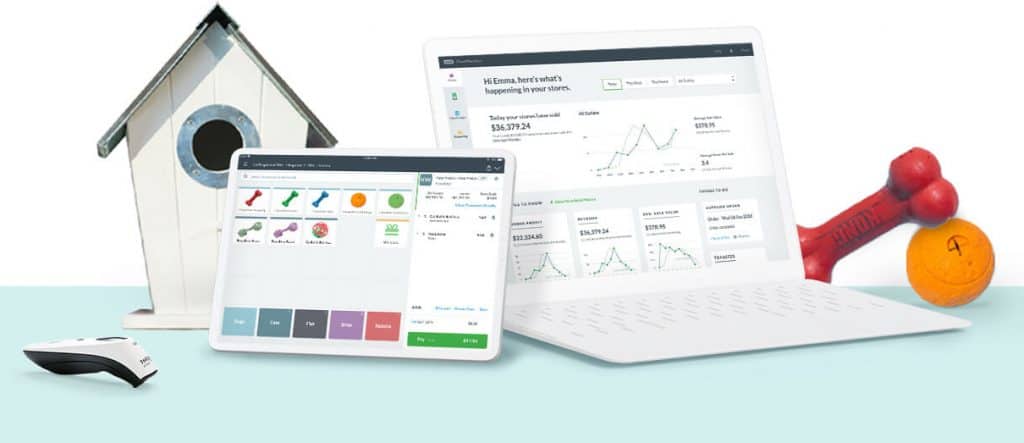 Intuitive, Intelligent Workflows
Vend POS is one of the most intuitive, easy-to-use POS systems on the market. New users can come up to speed and start using the system in no time, which is super helpful to pet stores looking to scale operations. But more importantly, Vend POS offers intelligent workflows that guide users through system tasks, making system navigation simple, even for the non-tech savvy.
You can customize these workflows to align with the internal processes used at your pet store. For example, you can customize a workflow that automatically prompts employees to suggest upsell items at the point of sale, based on the customer's pet, breed, and past purchase patterns.
All of this allows pet stores to deliver faster, more personalized customer service. This results in higher customer satisfaction levels, repeat business, and facilitates easier business growth.
Online Booking
Vend POS integrates with Timely, a cloud-based appointment scheduling app. If your pet store offers grooming or other services that require customers to book appointments, online appointment scheduling can be a huge benefit.
Because both Vend and Timely are cloud-based, data flows back and forth between the two applications. The process for a customer to book an appointment is easy and straightforward with Vend's Timely integration.
Pet stores get an online calendar that they can use to block off time when they're not available and leave open time slots for customers to book appointments. End-users select the dates and times when they are available, as well as the duration of the time slot.
Your calendar has its own link, which you post on your website, business cards, social media sites, etc.. Customers open your calendar online, select the most convenient time for them, and the meeting automatically appears on your calendar.
3. Bindo POS: Best Pet Store System for eCommerce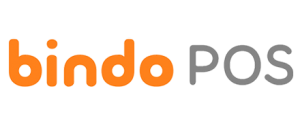 Bindo POS is an iPad-based system, giving users the ability to be more mobile while assisting customers on the store floor. It offers a short learning curve, powerful data capture and storage capabilities, and more. Let's dig in to see what makes Bindo POS a great fit for pet stores.
eCommerce Capabilities
Bindo POS offers a specialized eCommerce module called Bindo Storefront. This module lets you beef up your website with seamless eCommerce integration. Sell your products online while you sleep.
With Bindo Storefront, you can sync your in-store inventory to your eCommerce site automatically and receive secure online payments. When an item sells online, your POS system adjusts inventory levels and tracks the sale back to the system as well.
All your online sales data is stored in the same location as in-store sales, for consolidated reporting. You can even customize your Bindo Storefront with your own branding to generate the look and feel you want to be associated with your business.

Customer Loyalty Features
Customer loyalty is an incredibly important factor for any business and pet stores are no exception. Generating loyal patrons is a process—it doesn't happen overnight. However, Bindo makes the process easier than ever with loyalty features that keep customers coming back for more.
Create personalized, individual customer profiles in your POS and use the resulting data to drive your loyalty program. For example, when a previous customer returns and is ready to pay for their purchase, Bindo recognizes them. The system can then apply customer rewards points at the point of sale, as well as notify employees to alert loyal customers to ongoing promotions and other special offers.
Gift Card Management
Gift cards never seem to lose their appeal. In fact, the majority of customers who use a gift card purchase more than the gift card is worth. Bindo POS lets pet stores customize their gift cards with their own branding, look, and feel for a consistent branding experience.
With gift card management added to the mix, Bindo POS emerges as a system that drives customer loyalty better than the vast majority of competitors.
Features to Look for in a Pet Store POS
Below we touch on the most important software features to look for in a pet store POS system. Keep these in mind while hopping around.
Powerful Inventory Tracking and Management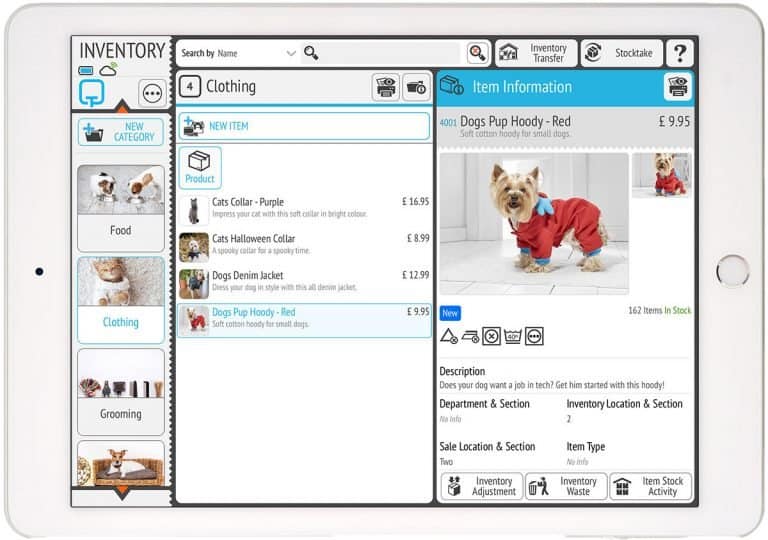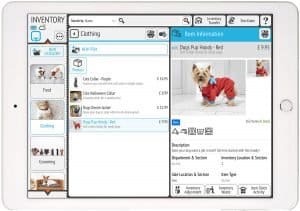 Inventory management is a critical feature for all retail stores. But pet stores carry so much inventory that this feature becomes central to your store's success. With so many items in the stock room, inventory discrepancies can lead to significant revenue loss.
The best systems will provide inventory management features that automate inventory tracking. They should also automatically send you alerts when stock runs low and have the ability to automatically send a purchase order for new stock. Finally, be sure you can run inventory reports so that you always keep an accurate count of what's left, what's nearing its expiration date, and what needs to be restocked.
Customer Relationship Management Capabilities
Customer relationship management features empower pet stores to form better, more personal relationships with their customers. All of the data you capture about your customers and their pets should be stored in a central location and updated in real-time. It should be easy to develop and build highly-detailed customer profiles.
Individual customer profiles are filled with their personal data, purchase history, and more. With this insight at your disposal, you can develop and nurture long-term customer relationships, which will produce a host of benefits and drive your pet store's future success.
Reporting and Metrics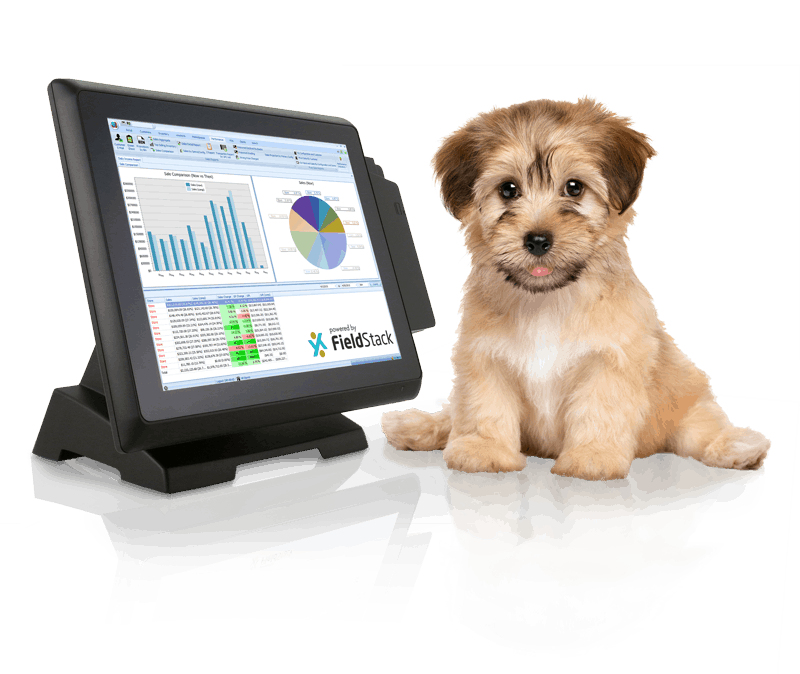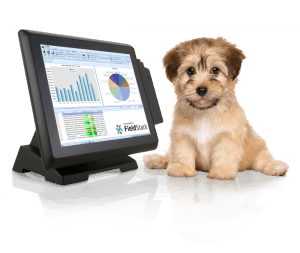 With the heaps of data captured by your POS system, you should be able to run detailed reports on everything from employee performance to your busiest days of the week. You should also be able to easily run reports on store inventory because inventory management is so important to pet stores.
Powerful reporting is critically important to business growth. The insight provided by your reports lets you make data-driven decisions about how to grow your pet store and maintain a competitive edge.
Online Appointment Booking and Calendars
Online appointment scheduling is essential for pet stores that offer grooming and other pet services like kennel rentals. Streamlining the booking process saves the time involved in manually booking appointments over the phone.
This naturally increases productivity and also reduces no-shows because a solid POS system will send reminders and notifications to customers when their appointment time draws near.
Customer Loyalty Programs
Loyalty programs are especially useful for pet stores as pet owners often find a store they like and stick with it. Loyalty programs should automate rewards point tracking, discounts, promotional pricing, and limited-time offers.
If you generate loyal customers, they will act as a source of free advertising for you through word of mouth recommendations.
Mobile Access
Pet stores need mobility both in the store and offsite. Employees can carry a tablet-based system around the store and assist customers. Owners and managers can access reports and other system functionality from home.
Cloud-based POS systems are growing in popularity and all of the systems reviewed above fall into that category. When shopping for pet store POS software, be sure to look for a mobile system rather than a locally installed one.
Which Pet Store POS Best Fits Your Business?
If your pet store carries thousands of pieces of inventory, you need a POS system that can streamline the inventory management process. If this describes you, Lightspeed Retail for pet stores is worth a closer glance. Although Lightspeed isn't the best option for massive pet store chains.
If you run a chain of pet stores, you need the ability to manage multiple locations from a single system. You should be able to check metrics from all stores on a single report or dashboard. Large pet stores with multiple locations should look into ShopKeep as a very viable option.
On the other hand, if you're just starting in the pet store industry, ShopKeep likely isn't your best bet. If your pet store is new or ready to grow and expand operations, you need a scalable solution like Vend POS.
Alternatively, if you're looking to expand your online presence with a powerful eCommerce site, we suggest checking out Bindo POS. Its eCommerce capabilities are among the best in the industry.
Regardless of your specific context, we always recommend that you create a checklist of needs and system requirements before you start evaluating systems. This will help you identify the systems that check the most boxes and align with your budget.
If you do your due diligence and don't rush your decision, you'll find the pet store POS system that was made for your store's unique needs.