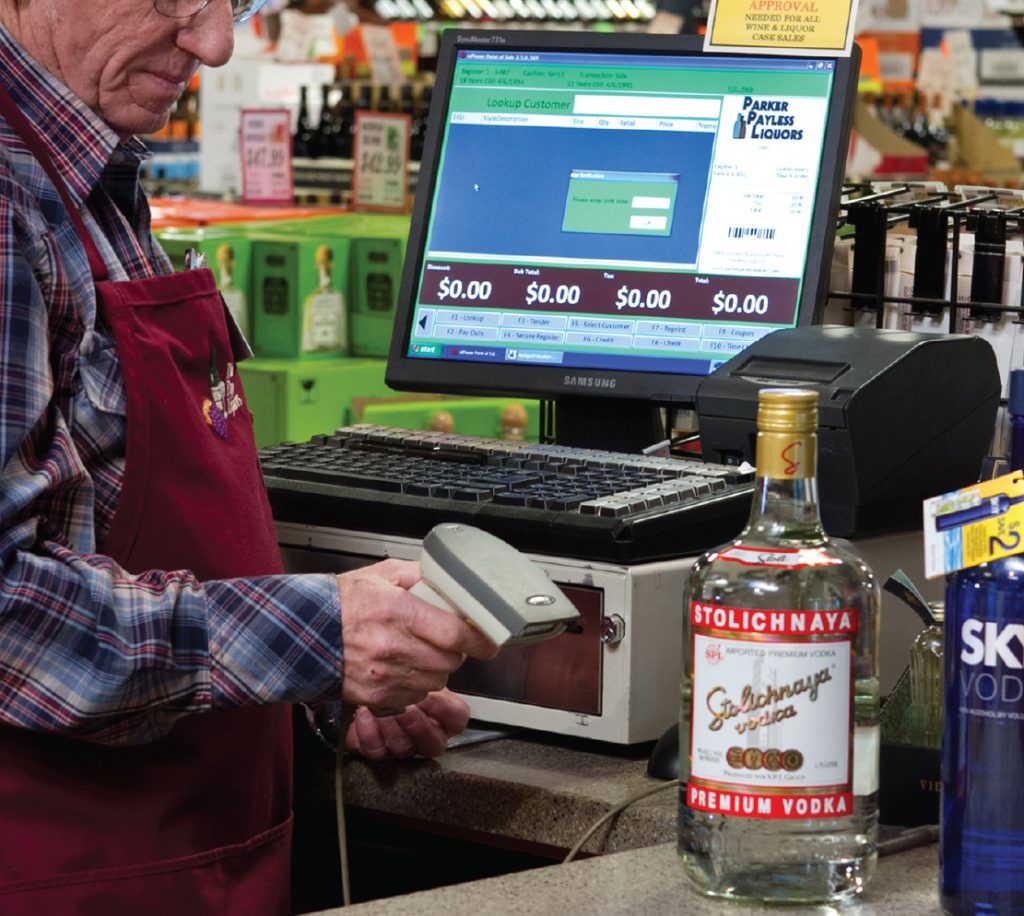 Running a liquor store is hard work. With many state and federal regulations for this industry, liquor store owners need a POS system to help them remain compliant.
Finding a good POS system means more than just quality inventory control. Ideally, you'll want a system that offers mix and match pricing, discounts, customer loyalty, and other top features.
Additionally, your liquor store software should be easy to use, synchronize multiple locations, offer age verification, and of course solid inventory tracking.
In this guide, we'll examine the top features and pricing of the top three liquor POS systems. As with any business, you'll need a system that can help you track sales and maximize profits.
The goal is to help you run a successful and efficient liquor store operation.
Our top three picks can all help you manage your inventory like a pro, track customers, and ensure that their operations are running as smoothly, efficiently, and legally-compliant as possible – factors that all help determine a liquor stores success.
Why we Chose Vend as our #1 Liquor POS System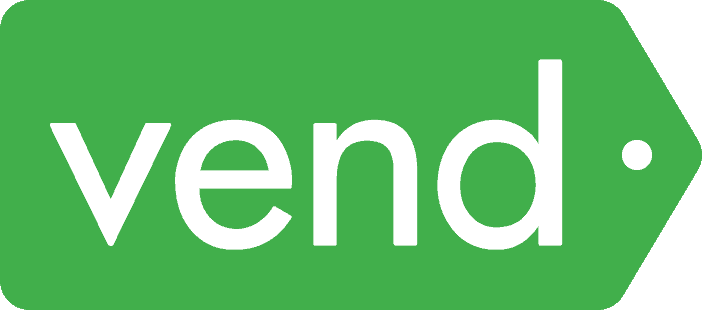 After countless hours of research and going through user reviews, we've (happily) settled on Vend as our top-pick for liquor store point of sale software. Why, you may ask? Read on to find out!
Vend offers a giant, laundry-list of features, checking boxes on more than just a simple point of sale solution. For example, Vend works both on the cloud and offline. This means you can sync up your iPads, Macs or PCs, and continue selling when the Internet goes down.
In the event your connection does go down, Vend's POS system will sync all your sales automatically. There's no fear of losing data or tracking failure with Vend.
Vend even offers fast staff training, discounts and notes, custom receipts, layaway and on-account sales options, returns, refunds, store credit, cash management, and even a multi-user platform!
Do More with Vend
With Vend, the opportunities and possibilities are endless – you'll keep your inventory flawless and create an easier work environment in the process.
What's the most impressive feature of Vend? The price! Vend offers three different user plans for your liquor store business. Beginning with the starter plan at $69 monthly, it offers an advanced package at $79 after that, followed by a multi-outlet option for $199 monthly.
Each plan offers distinctive features, increasing in number and in utility as the price does. Check out our in-depth review of these payment plans, and even more info on Vend, in our review below.
Our Top 3 Best Liquor Store POS Systems
| | | | | | | |
| --- | --- | --- | --- | --- | --- | --- |
| | $69/$79/$199 monthly | Yes | Yes | Yes | Yes | Yes |
| | $75 per location, monthly | Yes | Yes | Yes | Yes | Yes |
| | $75/$100/$150/$200 per location, monthly | Yes | Yes | Yes | Yes | Yes |
Get FREE POS System Quotes
Further Reviewing Vend's POS for Liquor Store Operations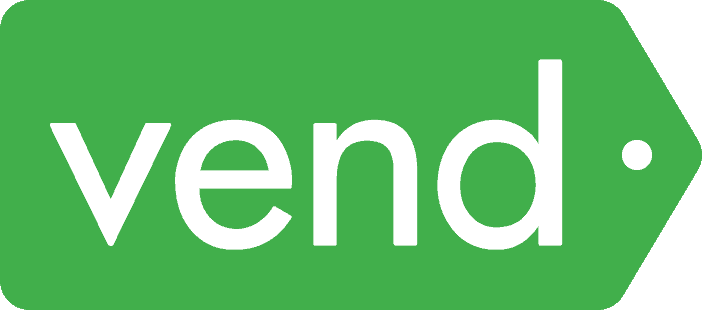 It's no secret that we're big fans of the Vend brand – even just glancing over our brief few paragraphs above, you can see we're wild about it. But why?
We're here to explore Vend a little deeper, diving into the features, pricing plans, and company's background to explain to you why our favorite point of sale system is just that – the best point of sale software choice for liquor stores.
A Little Bit About The Company
Vend describes their establishment as a company that has taken retail management software to the cloud. They partner with the best, they claim, teaming up with establishments like Apple, PayPal, Square, Shopify, Xero, iZettle and more. Even more than that, they've got the support to back them up, legitimizing their claims with 20,000 stores across 140 countries using their system.
They've even received about $49 million in funding since 2010, collecting dozens of awards and smatterings of news articles touting their claims on their way up. Beginning in 2010 in New Zealand, Vend added investors quickly, opening up new offices in cities across the world rapidly.
Customer Support
Vend claims to make running your liquor store easier, offering not only a strong checklist of must-have features for your liquor store, but also offering 24-7 global support every day of the year.
Customizable
With Vend, each staff member can create their own, custom user profile to help aid in tracking sales, and you, as the business owner have access to restrict what specific users can see or do. There are even neat features like discount and notes, cash management, and quick, intuitive staff training.
Cloud-Based Software
More than that, one of the features Vend is proudest of is the cloud-computing software. You can access your software from any device at any time, allowing you to work and manage your business from anywhere and as often as you see fit. Better than that, though, you can continue using Vend even when you're offline.  Worried about all the sales and data you input while you were offline?
Don't be. Vend has you covered. It automatically syncs up all the sales and transactions you made while you were offline, guaranteeing swift and accurate tracking.
Inventory Tracking
Now, to the biggest and best point of all – the point of sale and inventory tracking feature. As a liquor store, you're constantly organizing, tracking, and bringing in an influx of new, old, and featured wine, beer, or spirit products. That's a lot to manage, and even more, that's a lot to track flawlessly.
With Vend, inventory counts, stock orders, inventory control, barcodes and labels, and stock transfers are a breeze. This point of sale program offers all the features you need to sync your products across all channels, tracking you inventory, and ensuring that you always have the top-selling products in stock.
It's no secret that Vend is our winner, by and large, for the best liquor store point of sale system!
---
CashierLive: Solid Inventory Management for Liquor Stores

Following close behind Vend is our second-favorite point of sale system and software, CashierLive. The company, a Chicago-based establishment that began in 2008, aims to provide a low-cost point of sale system to independent liquor stores and retailers.
Their website states that though they began in 2008, they already have customers all across the United States. As they grow aggressively, they are working to implement new features that liquor store owners want to see in a point of sale solution.
However, CashierLive is not only committed to improving their own product and providing excellent customer service to their users. They take pride in their web-based distribution that allows for easy set-up, installation, and automatic upgrades. They claim to be 100% focused on retailers, especially small to medium-sized establishments.
Cloud-Based System
CashierLive is a cloud-based system that works everywhere. Accepting payments is simple, allowing transactions to be made quickly and efficiently – faster than ever before. In addition to that, CashierLive lists features such as email receipts, customer tracking, and hardware compatibility. Also, split payments, inventory management and searches, transaction holding and barcode scanning.
Inventory Management
Let's dive in and take a closer look at inventory management and searching. As a liquor store, you're not only selling, but holding thousands of different labels and brands in you inventory. No matter how many products you sell, though, CashierLive has you covered.
They make it easy for you to search through your inventory, providing you with a number of ways to filter items, like UPC, description, supplier, reorder number, and more.
Further, it works with a VIN and barcode scanner system. Ringing up items should be easy, and with the provided barcode scanner, you're able to collect all the information on the items within your inventory. CashierLive can make it even easier, allowing you to hook up Bluetooth with an iPad or using the camer on your iPhone to scan the barcode.
Customer Support
Once again, this POS system provides live 24/7 support. There is no waiting for a live person or shuffling through awkward automated systems. Instead, if you are facing a busy night at your business, you know that CashierLive can immediately help you solve your problems.
Multi-Location
A huge benefit to CashierLive is their multi-location capabilities. In other words, if you own multiple stores you know without a dought that you can access all of your data for those stores on one POS system. This is a huge benefit, especially if your stores are far apart and it is difficult to check in regularly.
Pricing
The pricing for CashierLive is hard to beat when you consider the number of features offered. For just $75 monthly per location, you're able to unlock all the features that CashierLive offers, including unlimited registers, unlimited inventory, and even more impressive, unlimited technical support 24-7. They even offer you a 14-day trial to test out if it's the right system for you!
---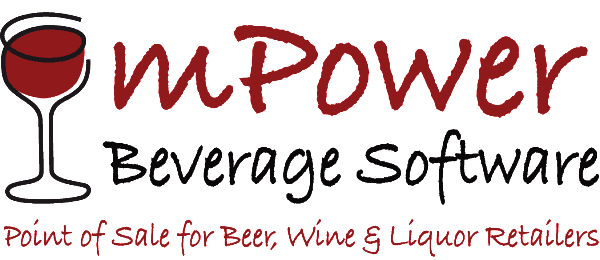 Though it's bringing up the rear on our favorite picks, we still can't get enough of the mPower beverage software. The company, located in Dallas, TX, has been around for years and was designed and developed by InfoSolve, Inc. It features dozens of reasons why we believe it to be one of the best.
For starters, the software can be installed remotely with current technology. This gives you the project manager abilities and immediate access to your software.
Inventory System
The POS Software can import current inventory or use a pre-loaded database of over 20,000 standard beverage items. This is done with UPC, descriptions, sizes, case packs, and assignment in the correct department and category.
More than that, the ordering modules available can help you decide and order what you need based on stock levels and selling velocity. Your inventory will have room for only the hot-selling items that make sense for you! You can review your history, edit your quantities and cost. Not to mention, you can create purchase orders for multiple vendors all with the push of a button.
Other features in this software include inventory monitoring, company messages, time clocks, barcode scanning, and customer tracking. It also helps you keep your inventory, products, and customer organization in line at all times.
Customer Loyalty
The customer loyalty program on mPower is not to be reckoned with. This POS system allows you to provide your customers with discounts based on how often they shop at your store.
Additionally, the program allows you to set discounts when customers purchase entire cases of a product. This can be a huge benefit when servicing restaurants or customers who know what they like. It also prevents your employees from needing to check and re-check price points whenever they sell a large quantity.
Multi-Location Abilities
When it comes to having multiple stores, mPower simply takes the cake. Not only can you check in on your stores from any place at any time, but it also allows for sales to span all stores.
What does this mean? Basically, all of your stores can have sales of the same items at the same time or allows your customers to use loyalty cards at all locations. This creates an incredibly easy way for you to make sure your customers across regions are satisfied.
Customer Service
Customer service for mPower is not as strong as other services. Though they do offer a live line, they recommend that you send many concerns via email. This can simply take longer than most stores prefer.
Pricing
The pricing module is a bit different than other software we've seen. We still think it offers an effective bang for your buck. It has three main components: software license, professional services, and hardware. Initially, the licensing costs $2,2000 for the first register in each location. This is followed by an additional charge of $1,750 for additional registers. Cloud computing services then cost a monthly fee, beginning with $75 per location monthly, ranging all the way up to $200 per location monthly.
---
The Top Two Reasons Your Liquor Store Needs a Point of Sale System
Your Product Influx is Huge & Your Inventory is Massive
It's no secret that liquor store warehouses are filled to the brim with thousands of different products. Not only are they stocking beer, wine, spirits and the like, they're also stocking thousands of different brands and labels. With an inventory like that, how could you keep everything straight?
With point of sale systems, it's easy! There is up-to-date technology based on bar-code scanning, VIN identification, and automatic categorization. You'll not only keep track of every item in your inventory, but you'll be able to better report which products work best for you. Gone are the days of keeping slow-selling bottles in your warehouse! You can move on, purchasing only the products with short-shelf life.
Tracking Customers is Crucial for your Legal Standing
As an establishment, keeping tabs on your customers is crucial. As a liquor store selling alcohol, maintaining the correct customer base is what keeps you running!
This POS system provides correct and accurate customer tracking, as well as birthday identification and age-checking software. In other words, you can ensure that you're never accidentally selling to underage patrons.
More than that, these systems allow you to track these customers. That way, you can always ensure someone is giving you the correct identification. Be confident your customers are not purchasing for minors without your knowledge!
The Bottom Line
As a liquor store manager, owner, or operator, you've got your work cut out for you, no doubt. But with point of sale systems, you're able to better control and organize your business.
We've gone through the dozens of point-of-sale systems that we think might be perfect for your liquor store. We've added our thoughts and reviews to the above lists.
And remember, running a liquor store is as hard as running a grocery store. The profit margins can be thin, and the workload can be much at times. A POS system can help you automate various tasks like inventory management, but most importantly help you sell more.