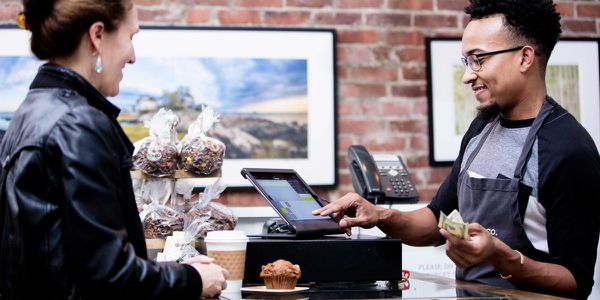 Even though baking as a profession dates back to 300 BC during the Roman Empire, it has turned into a contemporary industry which needs solid information and quick customer service. The best bakery point of sale system's merit can't be overstated. A bakery point of sale system can bring many benefits to the table.
If you are looking to get a system to ring up sales faster, you've come to the right place. Of course, there are quite a lot of different bakery POS systems out there. We'll break down the features and pricing of each one.
 In this guide, we'll discuss the top 3 bakery POS systems on the market.
Choosing the best one is definitely a challenge. You'd have to take your own preferences and professional requirements and relate them to the features offered.
This is the main reason it might be a bit overwhelming. This is especially true if you had little to no understanding in the matter. That's where we step into the picture to provide you with a helping hand.
Best Bakery Point of Sale System 2018: VEND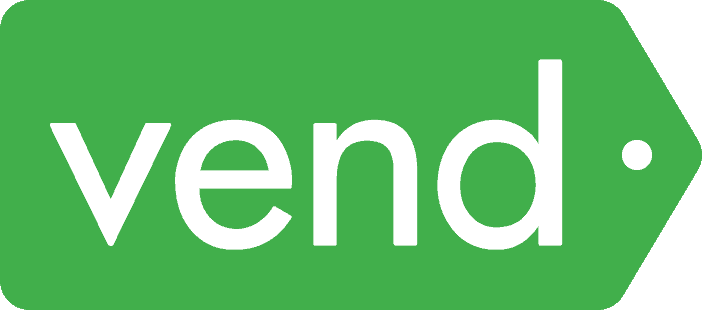 If there is one unit that we like and would suggest for its universal capabilities and incredible functionality, that's VEND.
VEND has pretty much everything you may need on in order to run and to grow your brick-and-mortar bakery. Beyond the simple processing transactions, the system comes with a range of different benefits, each one of which geared towards different functionalities.
Top 3 Bakery POS Systems
| | | | |
| --- | --- | --- | --- |
| Pricing | Ranges between $69 and $199/month depending on subscription model | Starts at $59 for every month | Starts at $69 for every month |
| Devices | iPad | iPad | iPad |
| Support | Chat support, phone support, live chat all available 24/7 | In-app chat, live chat, email, 24/7 | Live chat, phone, email support, 24/7 |
Get FREE POS System Quotes
---
VEND Bakery POS System Reviewed in Details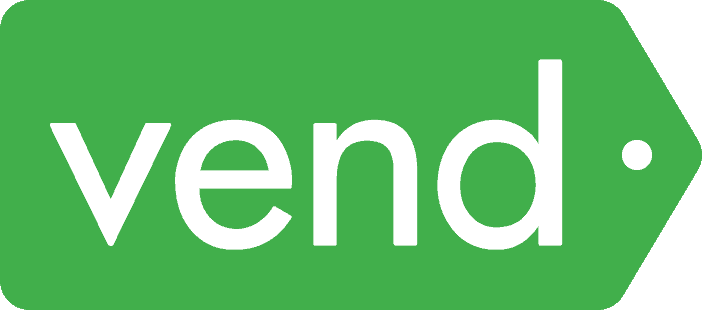 The first thing that you need to understand about this particular POS system is that it is the perfect all-in-one solution and it has everything you might need to run and to successfully grow our bakery business. It has inventory as well as reporting management features which far exceed the regular and simplified processing transactions.
It offers comprehensive access to a range of different integrations which are able to assist you in running your business. In fact, it lets you run your business in a manner which saves you both time and money and which can boost sales. This is a POS system which is perfectly functional for small and larger bakeries.
Regardless of the size of your bakery as well as the overall sales that you have, VEND is an affordable solution which is also particularly scalable. It would provide a range of different payment processing tools that you can work with. It is also easily compatible with different third-party POS hardware. Therefore, it is not binding you to get different hardware if you already own some.
It also partners with a range of different companies and it can easily integrate add-ons. For instance, you can add appointment-scheduling features for orders to keep track of what needs to be produced. This would allow you to accommodate and to handle wider and more substantial amounts of orders and to further optimize your entire workflow.
Another benefit to Vend is that it allows you to connect multiple locations.
---
BINDO Bakery POS System Reviewed in Details

This is our second choice and it's also one which is particularly formidable. It is rather affordable and it is built especially for iPad usage. It offers particularly intuitive UI and it is packed with a range of tools to manage your bakery.
Inventory Management
Now, the bakery point of sale system is perfectly capable of handling an array of different tasks. It has different capabilities such as product database. This is something which will tremendously simplify the input of inventory. It also has time-clocking capabilities which are also photographing your employees as soon as they clock out and clock in, hence ensuring the proper timekeeping.
Customer Payment Options
Additionally, Bindo has the ability to allow your customers to make their orders online. This is an incredible benefit, as you can have online orders prepared before your customer arrives at the store. Remember, this also means that your customers can always pay for their orders digitally.
Along with offering many options for how customers can pay, the program also allows you to develop a rewards system for your most common customers. This can be extremely beneficial, as the system is automated. It also allows you to boost sales.
App Integration
BindoPOS is also going to integrate great with different accounting software for you to keep track of everything. The company even has its own API that you can take advantage of in order to create your own custom integrations.
Along with these integrations, Bindo is accessible on any mobile device. This means that if you are a business owner or manager, you can see exactly what business your store is doing. Ultimately, this provides a lot of relief for owners and managers and allows them to be more effective, even from a distance.
Pricing
BINDO offers comprehensive support through in-app chat, email and it is also fairly well priced. The only drawback that we find is the fact that it's specifically made for iPads, hence limiting certain usages of other devices. This also means that you might not be able to use other 3rd party software with it.
---
SHOPKEEP POS System for your Bakery Reviewed in Details

This is our last choice and it is also one that's particularly formidable and worth your consideration. This is a budget-friend and cloud-based POS system. It is packed with a range of different time-saving features that different bakery shop owners need in order to comprehensively grow their own businesses.
The truth is that SHOPKEEP is more geared towards retail but a lot of its functions are perfectly applicable and are great for your bakery shop as well.
Time-Saving POS System
Another huge benefit of SHOPKEEP is that it allows you to save time. This is true for both yourself and your employees. The POS system automatically determines which items on your to-do list are most pressing.
This prevents you from spending too much time all at once working on irrelevant tasks. On top of this, this POS system for bakeries helps you analyze the work of your employees. Based on how much your employees accomplish and how many customers return, you can assess which employees should be working in various positions.
Pricing for Advanced Tools
Right off the bat, there are quite a lot of advanced tools which are surprisingly easy to use. This is going to help you save onboarding time as well as to boost your sales quite a lot. Furthermore, this is a month-to-month subscription-based platform which doesn't necessarily require you to sign a long-term agreement. Of course, if you do, you would receive some substantial discount.
The POS system is characterized by all the regular perks and the fact that it is cloud-based enhances its performance, guaranteeing perfect opportunities for scaling your business. You don't have to worry about a shortage of storage space.
Customer Service
The company which brings SHOPKEEP also delivers 24/7 support through the phone and through the email. There is a live chat as well. You can find a range of different resources in their database and they also have a fairly rich and searchable base with different information, should you find something troublesome.
---
Top 6 Reasons to Get a POS System for your Bakery
Completing sales in your bakery shop was once done through a cash register. This is not only true for bakeries, though, but it is also true for amounts any other merchant.
With the advent of technology, however, the methods have definitively expanded. There is a range of different systems which work far better for your bakery. POS (Point of Sale) systems, for instance, reveal a tremendous amount of benefits when it comes to it.
Unfortunately, you might be making the best bread in the neighborhood and still not be making as much money as you could be. Your entire workload is not optimized. This is something that you should definitely take into proper consideration when it comes to it.
Now, it is obvious that there are a lot of merits and benefits when it comes to purchasing a POS system. Let's have a concise look at some of them in order to determine with absolute certainty that you could take advantage of one.
It Simplifies the Process
One of the most challenging parts of running a business on your own is keeping proper books. Let's face it – you run a bakery because you are good at making delicious pastry and bread.
You are not an accountant. You don't know how to calculate taxes and how to do returns and all that complicated bookkeeping. The accountants traditionally handle this work. That's correct. However, you need to produce the necessary documentation and paperwork for those accountants to work with.
This is where a great bakery point of sale system is going to help you out. It is going to simplify the entire sales process and it could produce tremendously easy to understand reports based on the logged activity.
Inventory Tracking
Another one of the major hurdles of running your bakery is optimizing the production costs and the costs of goods. This is formulating your most important expense line and you need to make sure that it is being taken care of properly. With this in mind, the POS system is capable of keeping perfect track of your inventory.
You would be able to accurately track your expenses and make sure that your shop is running as optimal as it can. Shop owners are capable of tracking their best sellers and placing certain emphasis towards this particular regard in order to maximize values and profits.
Quick Servicing
That's just it. With a comprehensive bakery point of sale system, you would be able to service your customers a lot quicker. While having a line in front of your shop is always great for marketing, it could also be a double-edged knife. You need to make sure that it's the large orders that are keeping the customer waiting – not you trying to figure out how to print out their receipts.
A POS system has everything automated. The only thing you'd have to do is to input the product and the quantity. It will calculate based on pre-determined and entered data. It is also going to create a comprehensive report for you to take a look at the end of the day.
Reducing Errors
A POS system has a lot of the values entered in advance. For instance, when you sell a cupcake, you wouldn't have to enter the price of said cupcake – only the quantity that you've sold. You would have entered the price for the individual unit and the POS system will automatically calculate everything else.
The POS is linked to your inventory system. The system will show you in real-time the amount of cupcakes left. Then you can know how to schedule your current production better so that you can satisfy the demand.
Create your own POS
You know how your supplier is charging you for the Purchase Orders that he's issuing? That's because he's the one issuing them and he's the one who creates them. Your POS system can do that instead, saving you a lot of money in the process.
You can generate POS easily and there are different methods of calculation and presenting the requested order. This makes it easy for you to optimize the process. You can also automate this so that you don't run out of products at all.
Real-Time Inventory
This is amongst the most appreciated benefits of using a POS system. You will be able to take a look at what products you have left. This will enable you to make sure that you never run out of supplies. You also don't have to refuse anything to your customers.
Furthermore, this is going to enable you to optimize the entire supply chain and reduce your excess costs. While there is always going to be waste it's important to note that you can keep waste down.
With all this being said, the VEND Bakery POS system is the one which will capture all of the above. This will be done in a comprehensive and easy to work with manner.
You ought to consider VEND Bakery POS. It's a well-rounded, all-purpose POS system which is suitable for a range of devices. It has enhanced performance capabilities which are certainly worth your attention.
Choosing the best POS system for your bakery is of utmost importance if you want to optimize your costs and maximize your profit. If you are struggling with finding the balance between things, this is often due to struggling with bookkeeping. Take care of this conveniently with the best bakery POS system available on the market. It will definitely help you out.