(Last Updated On: January 10, 2023)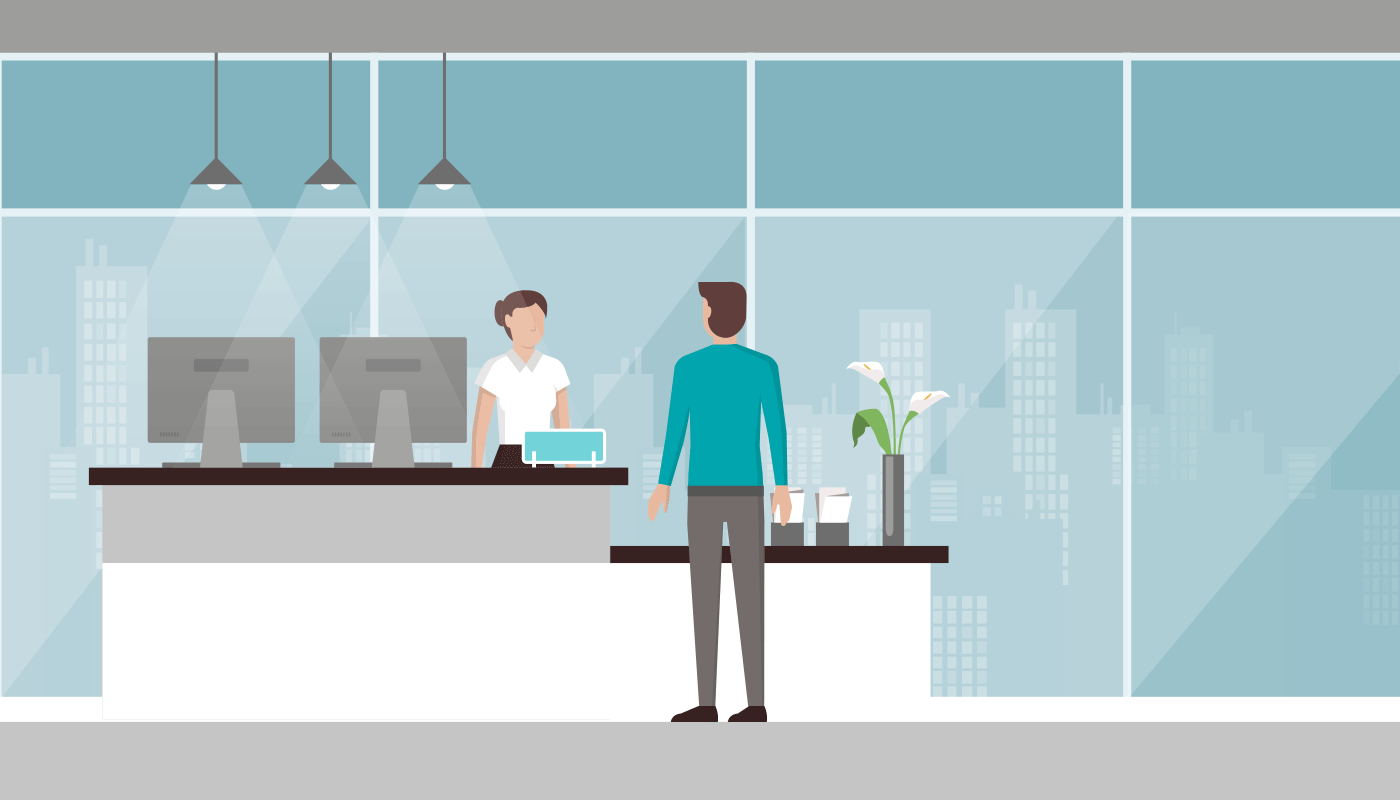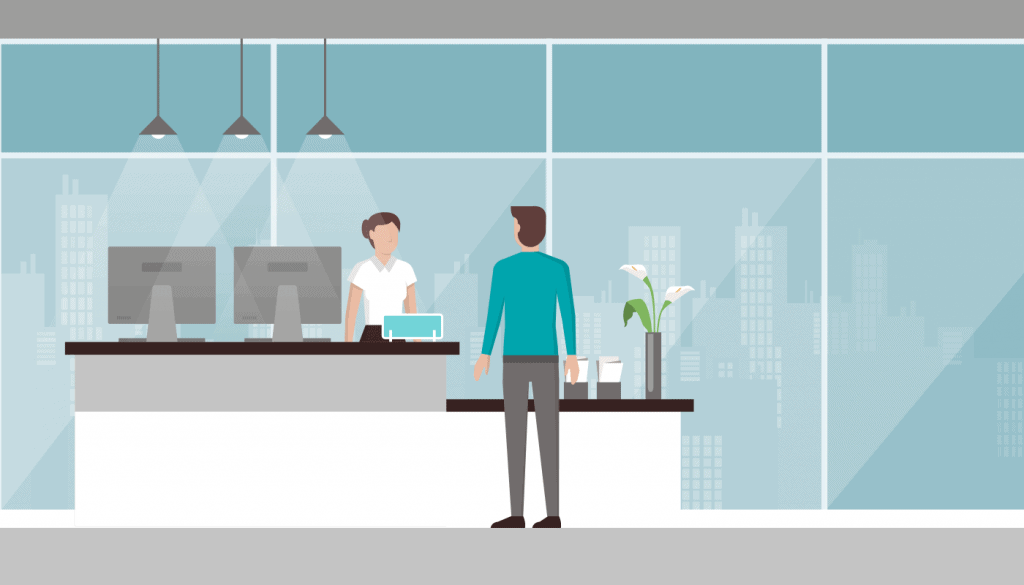 Point of sale systems evolved over recent years and continue to adapt to new market conditions like contactless payments. Point of sale transactions can be processed using mobile terminals such as tablets or kiosks. Recently, many business owners found themselves in serious trouble when they were not ready to sell using their website. Ecommerce integration is only one of many benefits a POS system offers.
POS systems let business owners manage employees (including scheduling), manage inventory (include hot selling items reports) and of course process all transactions (credit and cash-based).  While some POS systems are simple and allow a business to use the hardware they already have installed. Other brands prefer you purchase new equipment from them, as it is built for compatibility.
There is a lot that goes into pricing. POS systems carry on a monthly subscription cost (which can be collected at an annual discounted rate for some). In addition to that, there is hardware costs, which may be rolled into the monthly fee.
Since POS system manages all aspects of your operation, it is hard to say which is the best POS system, without knowing your business. As you will learn in this review, choosing the right POS system requires you to consider such aspects as the type of business, POS features, cost, integrations, and support.
However, based on over 300 POS systems reviews we have written, we believe Square POS, will serve most small businesses well. For small businesses that prefer more features, Lightspeed POS will be the better choice. Both POS systems offer great customer support, are well known, and are extremely easy to integrate with third-party apps.
If you like to consider other POS systems that are a better fit (or cheaper) for your small business, read on.

Reviewing the Top POS System
$0

Register $49/month
Stand +iPad $498

2.75 percent for on-site payments

Yes

Starting from $99/month

Starting from $49/month

Integrated Payment processing

Yes

Starting from $99/month

Registers at $699

Choose the one you prefer

3rd party add-on

$599 for software upgrades

Starting from $720

Yes

None

Starting from $59/month

$0

Yes

None

Starting from $79/month

Hardware bundle starts at $899

Integrated card processing

3rd party integration

Starting from $179

$0

Yes

None

Starting at $59/month

About $1,200

Yes

None

Starting from $9/month

May use Your own hardware

Yes

Yes

Starting from $85/month

$0

Third Party Integration

None

1. Square POS – Best Overall POS System for Small Business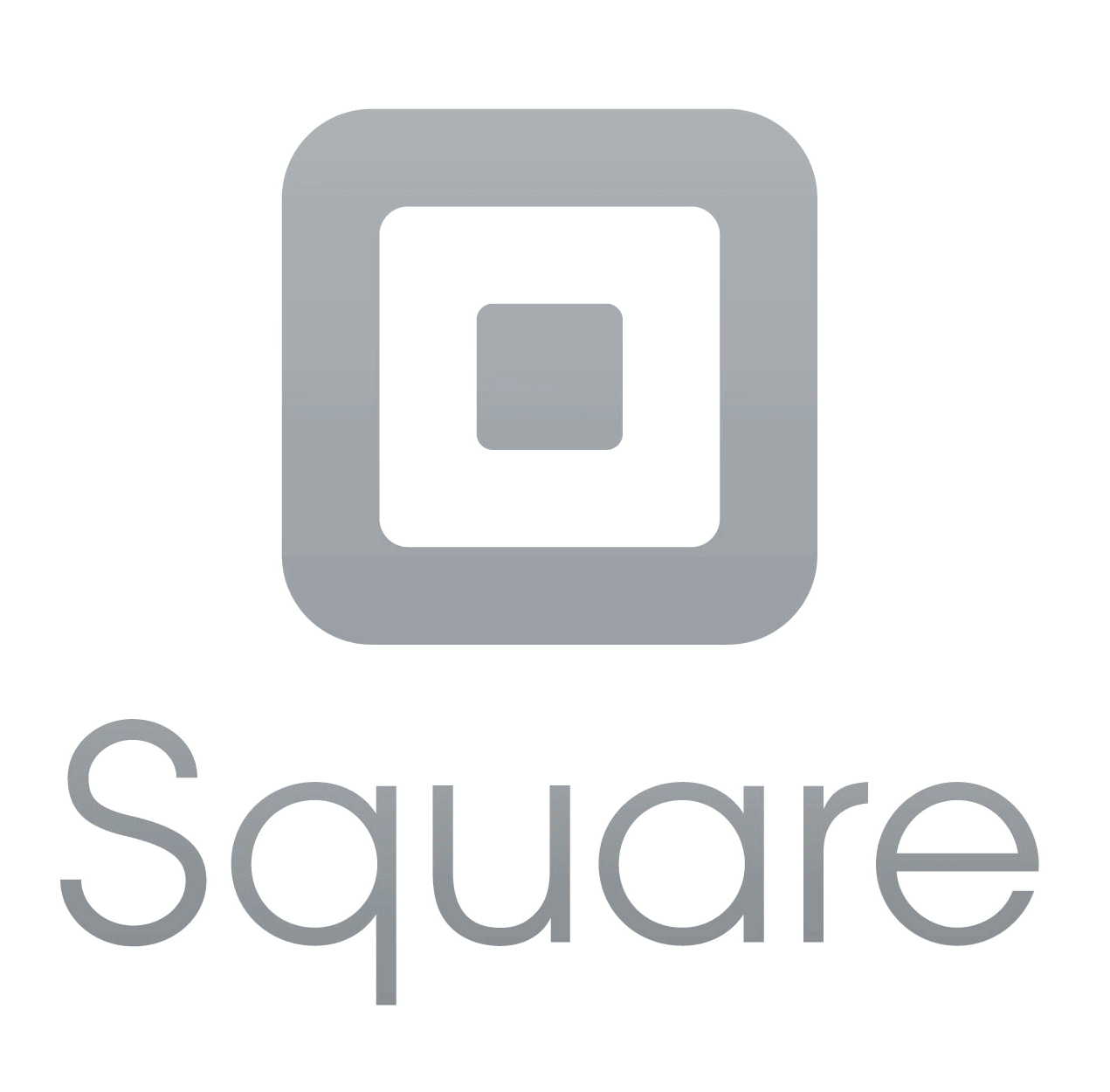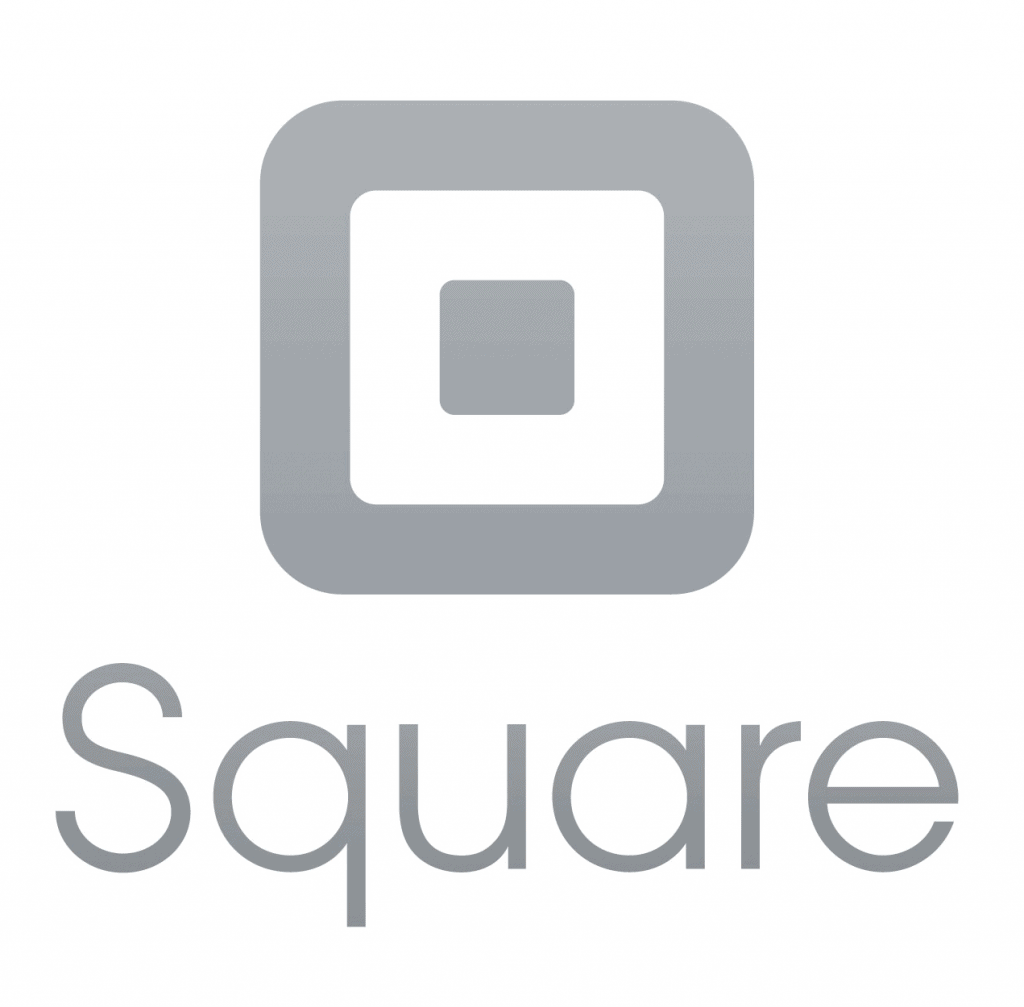 If you are looking for a modern, feature-rich POS solution that will help you grow your business, Square POS will be a great choice. Although this system has a rather limited number of features, you will love its remarkable ease of use.
Since its inception, the Square POS provider has been working towards developing an easy-to-use point of sale system. With regards to design, the system comes with large, easy-to-navigate and color-coded screens. As such, the system is easy to navigate with minimal or no training at all.
Additionally, the system is packed with superior capabilities, some of which include:
Restaurant Features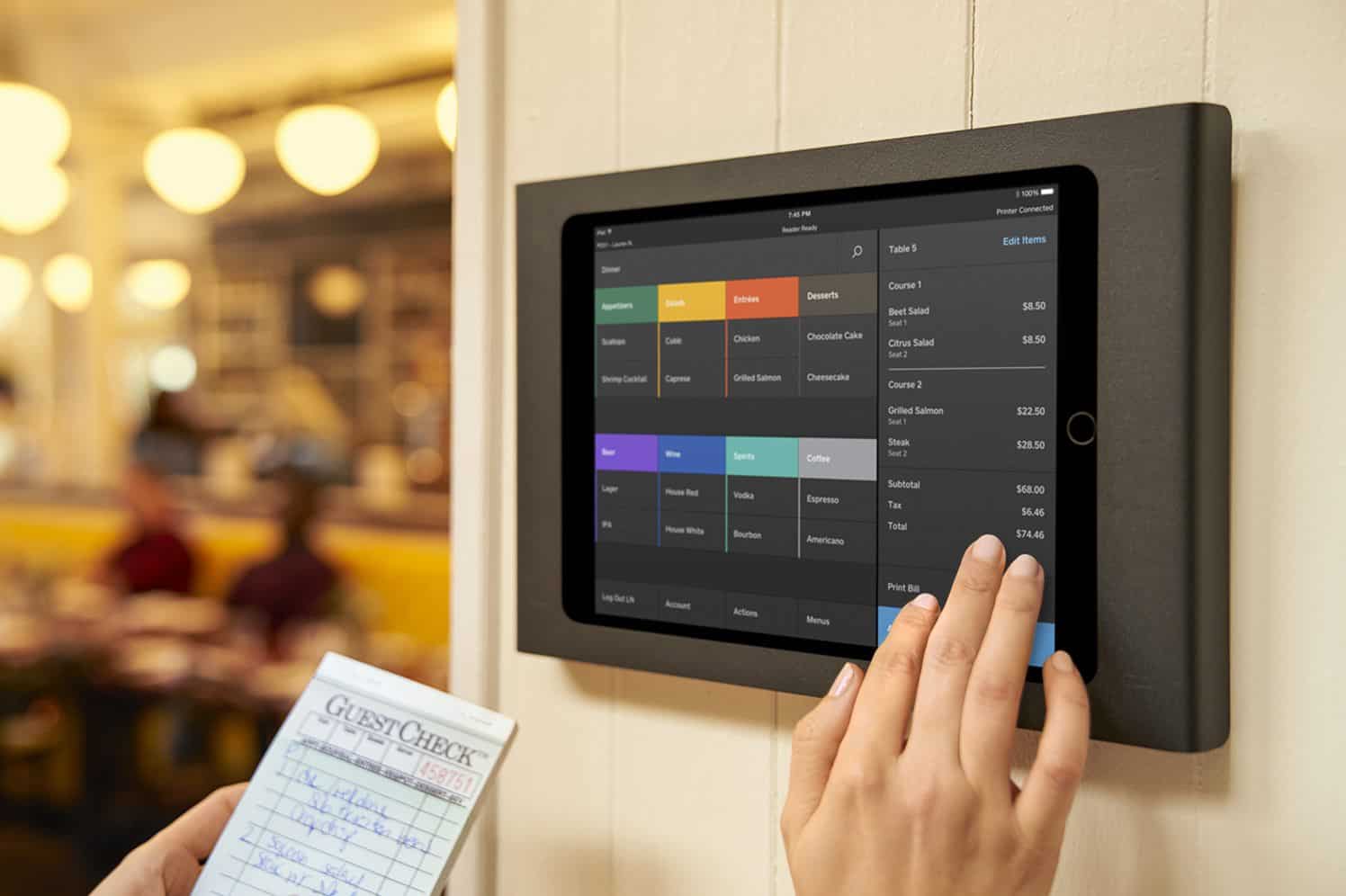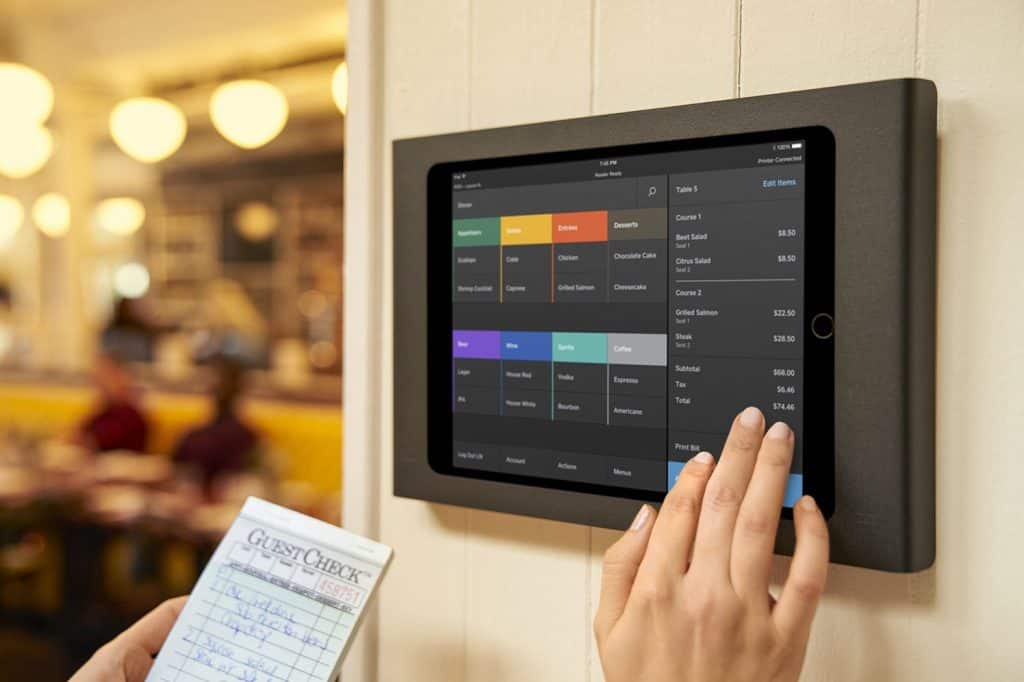 If you are a small restaurant owner, this system has several features that are specifically meant for your business type. For instance, Square feature automatic tip reminders. Additionally, the system makes it possible for your customers to order online for takeout items.
Once orders are placed online, the system will send the tickets directly to the kitchen for preparation. As you can imagine, this will save your employees a considerable amount of time.
Credit Processors Compatibility
While Square is a credit processor on its own, this POS system allows you to use alternative card processors. In this regard, the POS is compatible with such options as Android pay and Apple pay as well as all the major credit cards.
Square Pricing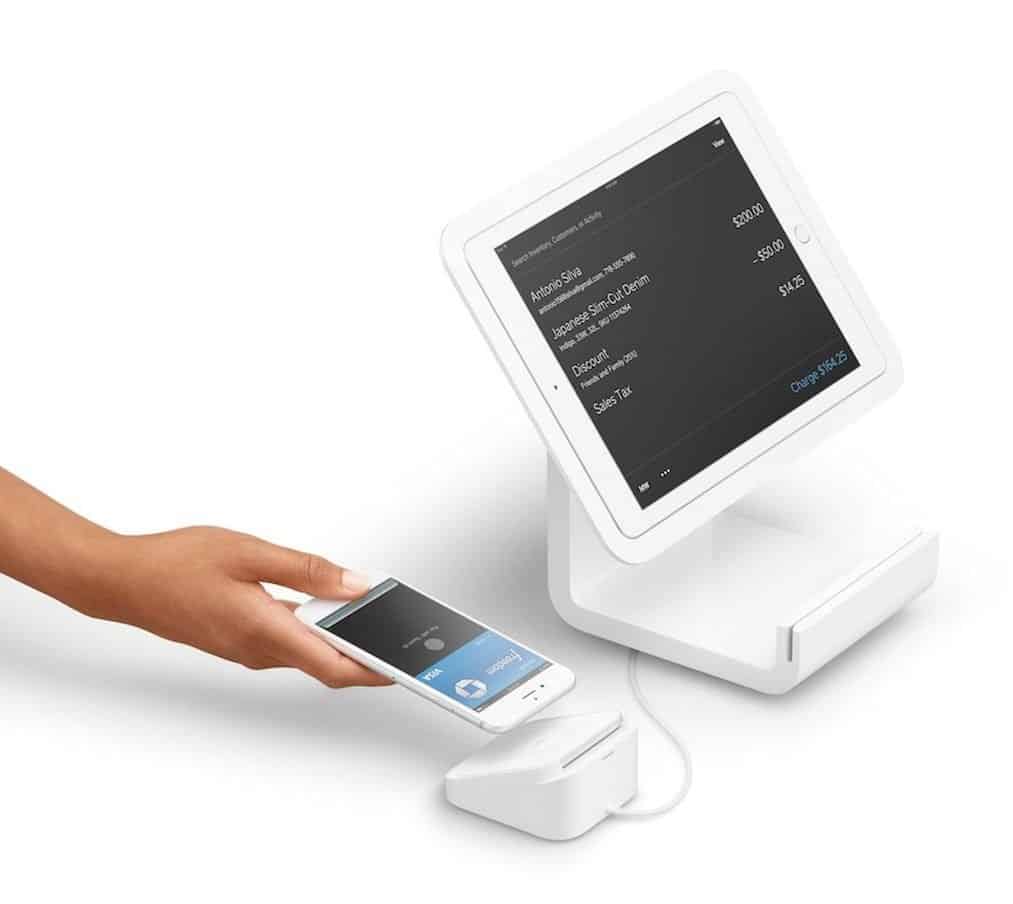 Adding the right hardware to your POS will allow you to accept even more options, such as tap, dab and swipe payments.
There is no cost to use the Square platform at the basic level. It also comes with a free Square Reader that plugs into the headphone jack of any mobile device. Processing fees are slightly higher than other platforms because the hardware and software are free. However, the fees are lower when you purchase Square hardware.
Subscription
No cost and no subscription needed
Processing
In-person payments (swipe, chip, or tap): 75%
Keyed-in payments: 5% + 15 cents
Online payments: 9% +30 cents
Hardware
Magstripe card reader: 1st is free, additional $10 each
Chip card reader: $35
Contactless & chip reader: $49
Stand for contactless and chip: $199
Square Terminal: $399 or $37/mo for 12 months
Square Register: $799 or $39/mo for 24 months – 2.5% processing fee + 10 cents
| Pros | Cons |
| --- | --- |
| Impressive customer support | You may experience occasional fund holds with this POS system |
| Offer appointment features | |
| Offers an eCommerce platform | |
| Relatively easy and quick to set up | |
| Features an intuitive interface | |
| Compatible with a horde of integrations | |
| Offers simple card processing fees | |
2. TouchBistro POS – The Best POS System for Bars & Restaurants

What if you had a POS system that allowed the servers to walk to the customers to take orders and payments? Well, you obviously would not have customers standing in lines for hours waiting to be served. With TouchBistro POS, this is now possible.
The first thing that will draw you into this product is its innovative software that has been proven to be intuitive. The POS system is essentially designed for restaurants, bars and cafes. In this regard, the system features a simplistic design, running solely on mobile iPads.
The various iPads you are using for the POS in your business are then synchronized through a local network. So, what exactly are the features that make this system exceptional?
Kiosk Option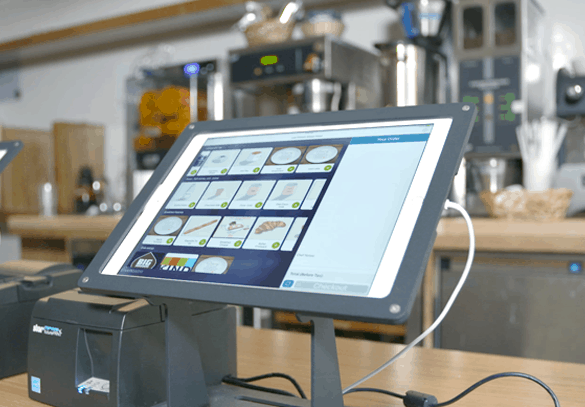 As a restaurant, café or bar owner, you already understand the important of adding a Kiosk, if not two, in your business.  With Touchbistro as the POS of choice in your business, this is not only possible; it is quite easy. To begin with, the system features an easy-to-use design with tables on the top.
Using these tabs, your customers will be able to view specific items or the entire menu under various categories. The customizable menu offered by the POS allows you to offer information on pairings, nutrition information and portion sizes on the items you are offering.
With this feature, checkout is also simple and straightforward for the customers.  In this regard, the system accepts either cash or card payments at checkout.
Inventory Management
For restaurants and bars, the right POS solution must offer in-depth inventory management capabilities. As a matter of fact, the right system should allow you to track the various ingredients you are using in the establishment. The TouchBistro POS does not frustrate, in this regard.
With this system, you can easily track the costs of different recipes to identify the ones that are more profitable. Again, your staff will be able to access ingredient levels to see if any is running low. Not only does this system allow you to customize your menu, updating the menu is just as easy.
TouchBistro Pricing
TouchBistro is on the affordable side of POS software because it can be used with an iPad. Focusing on the restaurant industry, the platform boasts a built-in CRM with automated marketing. From tableside ordering to menu management, it streamlines operations and drives sales.
Subscription
Solo: 1 license

$69/mo software only
$105/mo bundle

Dual: 2 licenses

$129/mo software only
$209/mo bundle

Team: 3-5 licenses

$249/mo software only
$359/mo bundle

Unlimited: 6+ licenses

$399/mo software only
$539/mo bundle
All plans are billed annually and must be paid upfront.
Hardware
Other costs associated with running TouchBistro include:
iPad/iPad Touch: Average cost ranges from $199 to $1199 (depending on size)
Cash drawer: Requires R12 connection and printer-model. Prices range $100-$300
Printer: TouchBistro supports a variety of models from Star Micronics to Epson. Cost can range from $250-$350.
| Pros | Cons |
| --- | --- |
| Supports an array of add-ons and integrations | You have to pay extra to get loyalty program capabilities |
| Packed with industry-specific features for restaurants and bars | |
| Features a simple and elegant design | |
| Suited for small and large restaurants | |
| Relatively cost effective | |
| Comparatively easy to use | |

Get yourself a premium-class point of sale system that features exceptional register functionality. Lightspeed is a product of choice for retail businesses that are looking for the best cloud-based POS system that is packed with a surfeit of features.
Owing to its superior capabilities, this solution has been proven to deliver a diverse functionality and is one of the most popular POS systems today. Currently, LightSpeed is being used by more than 50,000 businesses across the globe. So, what do these businesses find exceptional about this POS?
Multi-Tender Options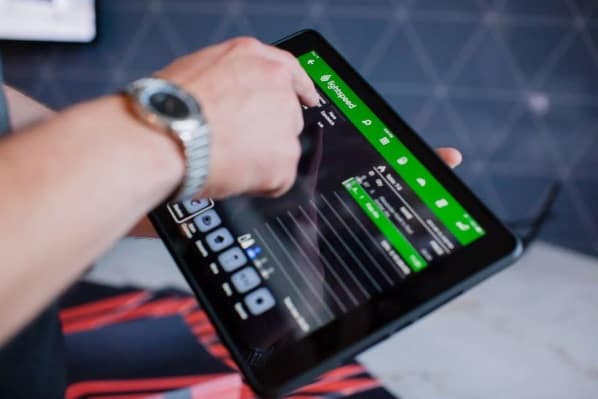 The Lightspeed POS system allows you to accept all payment options in your business, including debit and credit cards, cash, store credit check and gift cards. With this feature, you can either print the receipts or email them to your customers after every sale.
You may also have barcodes printed on your gift cards using this POS. This not only makes the gift cards easy to process, but it also makes them reusable. From the register, you will have access to discounting options, ability to suspend or hold sales or even transfer them to another device.
eCommerce
Recently, the provider unveiled an intuitive eCommerce platform that integrates to the Lightspeed POS. to get this functionality on your POS; you are required to make an additional payment, with plans starting at $59 per month.
At this entry-level, the platform will offer you omnichannel capabilities, 250 products, personalized onboarding, access to the App store and 24/7 support. You will also be glad to learn that you can customize this eCommerce platform whichever way you desire.
In this regard, the provider offers you 60 themes to help you customize the platform and at no extra cost.
Lightspeed Retail Pricing
Lightspeed offers 24/7 support with personalized onboarding and secure cloud backup. The omnichannel capabilities come with free updates and basic reporting.
Subscription
Small package: $99/mo for one register, 5 employees
Medium package: $169/mo for two registers, 10 employees
Large package: $99/mo for four registers, 20 employees
Prices are based on an annual plan, on a per-store basis.
Lightspeed Payments
Tapped, inserted, or swiped:6% +10 cents
Manually keyed-in: 6% + 30 cents
Lightspeed is the only service provider with total PCI compliance and no hidden fees.
Additional Costs
Lightspeed eCom: $59/mo for one account, 250 products
Lightspeed Loyalty: $59/mo for email, SMS, and integrated marketing
If a business wishes to use Lightspeed on more than one tablet, they should always call for exact pricing. A 14-day free trial is available to test the POS system, with no credit card required.
| Pros | Cons |
| --- | --- |
| Features multi-store capabilities | May be too expensive and complex for smaller businesses |
| Allows you to accept multiple payment options | |
| Offers in-depth reporting capabilities | |
| Features Work Order and Purchase Order capabilities | |
| Features excellent register functionality | |
Get A Quote from Lightspeed POS
4. Shopkeep POS – POS Software for Small Business

Shopkeep is a tablet-based, multi-purpose POS system that functions with both the Android and iPad. The software is geared toward the retail and foodservice industry.
Their solutions are customized by business type, with the focus on quick-service restaurants (QSR), full-service restaurants, and retail.
This includes business models like:
Shopkeep is one of the only POS systems to offer its customers financing through the Business Capital program.
Funds can be applied to any type of business need like:
New equipment or inventory
Hiring more people
Expanding into new markets
Funding a marketing campaign
Day-to-day operational expenses
Eligibility for the program is determined on a variety of factors. You must be a Shopkeep customer in good standing. If qualified, there are several amounts you can choose from.
Shopkeep POS Pricing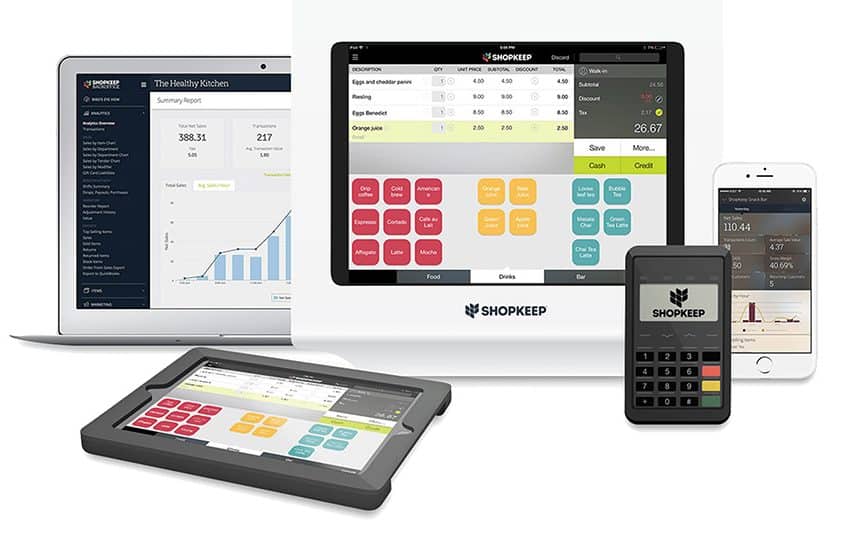 The Shopkeep POS software is always free for a small business that earns up to $5,000 in sales. The simple plan includes:
Inventory management
Real-time analytics
Employee management
24/7/365 customer support
Subscription
Free for one user and one location (up to $5,000 in sales)
Full version of the program averages: $69/mo/register
Processing
Custom rates are through Shopkeep Payment Processing. They promise the lowest integrated fees on the market. Transparency comes with no long-term contracts. Shopkeep allows a business to accept:
Cash
Credit/debit card
EMV chip cards
Mobile payments (like ApplePay or Google Pay)
Choose from a range of Bluetooth or wired card readers. Any existing, third-party payment processor can easily be integrated with the Shopkeep POS system.
Funds are always available quickly with reliable depositing. All Shopkeep payment processing is 100% secure and PCI compliant.
Hardware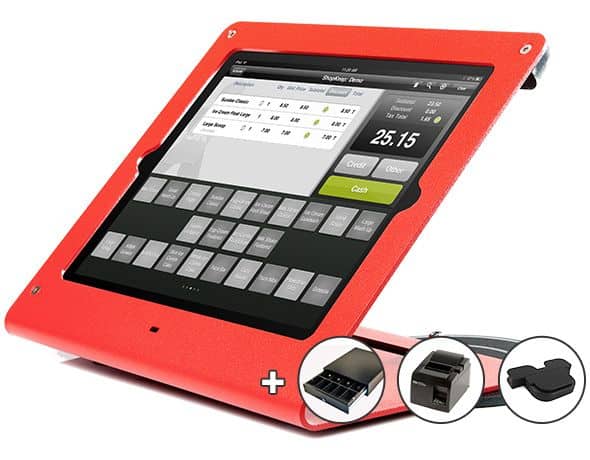 Pricing for the hardware is divided into kits and bundles. Custom rates depend on multiple variables. The packages include:
Retail Kit
Restaurant Kit
QSR Kit
Android POS
System accessories
All plans come with an intuitive register to streamline checkout and boost sales. A quote for hardware is generally estimated online, but you must enter specific store information. To get the lowest rate, know monthly sales, number of locations, and how many registers needed.
Shopkeep will also inquire how long you've been in business and what current POS setup is installed. Quotes are based on when you are looking to purchase.
Shopkeep Features
The Shopkeep platform has been rated the #1 POS system available and is designed to drive success. This is why they allow so many third-party integrations. They want to work with a small business to easily incorporate the Shopkeep software.
Shopkeep Backoffice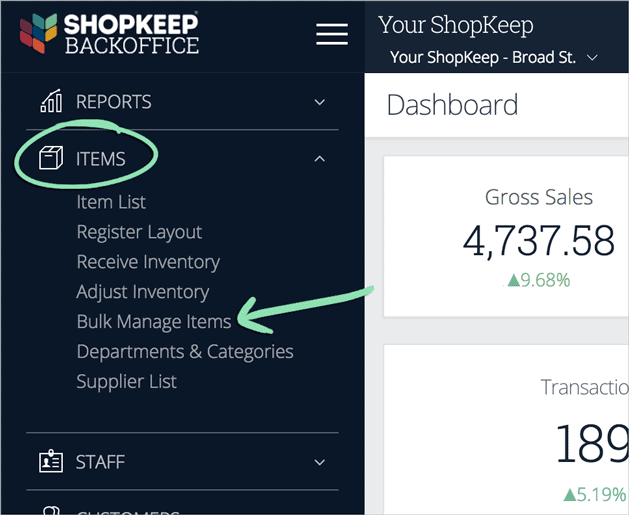 The administrative brain behind the POS system is called Shopkeep Backoffice. It's used to perform a variety of organizational tasks and automate tedious processes. Some of the areas it can assist with are:
Inventory
Improve margins and increase profitability by importing thousands of SKUs in bulk. You can then assign variants to items and easily manage products with different versions. Shopkeep BackOffice maintains inventory costs and reports on best-selling items or departments. New items can be added individually or by group.
Reporting and Analytics
Real-time actionable data is processed through custom reporting. It can be run across verticals like sales, inventory, employees, departments, and much more. Reports can always be customized for the desired outcome.
Employee Management
The Shopkeep Backoffice can help to identify and organize stronger teams. Track things like:
Hours and schedule
Overtime
Double-time
Shift summary
Register permissions
The system even lets you follow drawer amounts. Overages and shortages can be immediately attributed to team members.
Shopkeep Loyalty
Another separate program is Shopkeep Loyalty. It allows you to identify your most loyal and repeat customers by number of visits or purchases. You can then reward them with programs that offer special discounts. This includes a dollar-driven rewards program.
Shopkeep Pocket App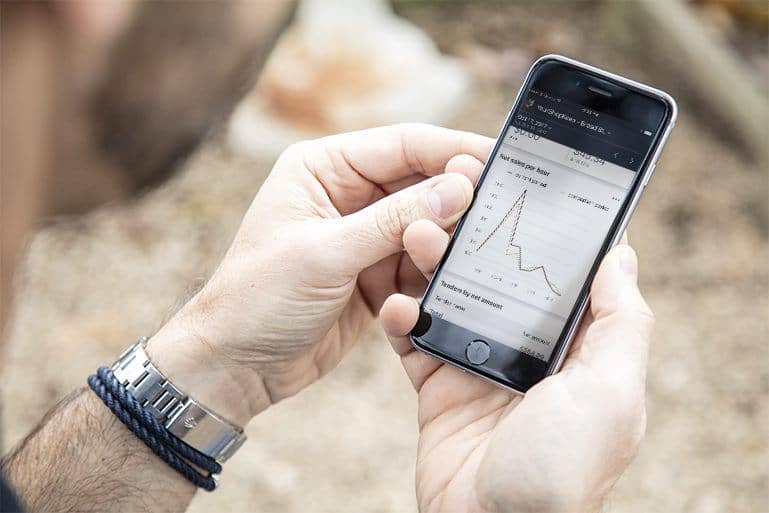 The Shopkeep Pocket app allows for easy mobile management. It keeps track of daily tasks (and notifies you immediately). This includes:
Register information
Sales performance
Popular items
Daily comparisons
Cash flow
All notifications are sent in real-time, including shift changes, low stock, and access to the cash drawer.
Where to Begin
Shopkeep offers a custom quote if you need specific pricing. You can also sign up for their blog or a free trial to test it out for yourself. Shopkeep staff is continuously available. This includes personalized onboarding, hands-on support, and easy financing.
5. POS Nation – Best POS System for Grocery Stores & Supermarkets

Assisting over 7,500 merchants, POS Nation provides services for every type of business in retail, restaurant, and specialty stores. Backed by 24/7 support, they believe in selling solutions, not just software. POS Nation also cater to liquor stores and convenience stores.
The customizable point of sale software provides users with tools for customer management, inventory control, reporting, staffing, and much more.
POS Nation Features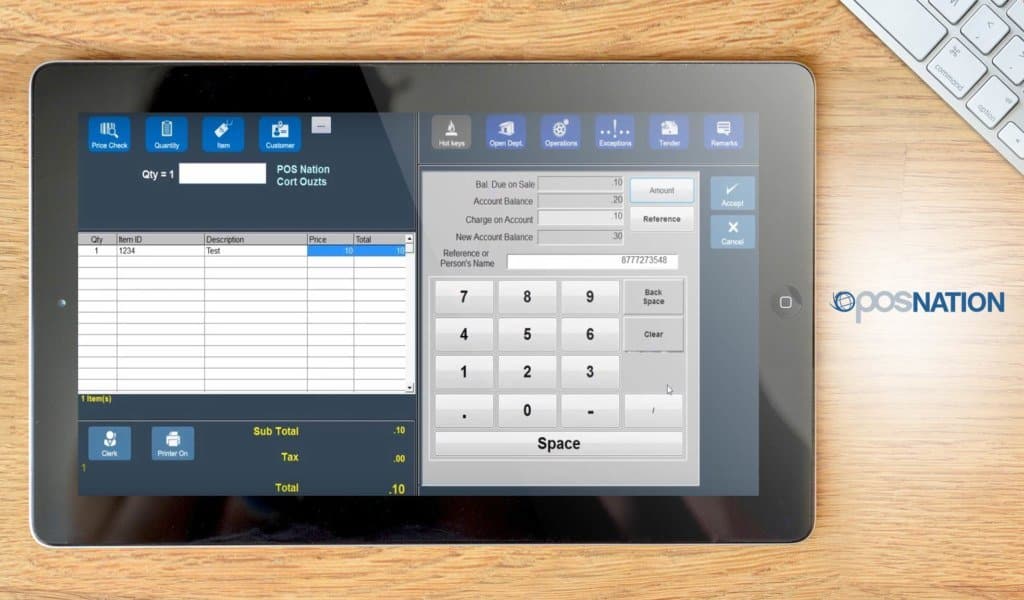 POS Nation empowers a business to piece together components and build their own point of sale system. The easy-to-use interface is intuitive, powerful, and can handle multiple locations. Some key features of the POS software include:
Inventory Management
POS Nation enables you to easily add individual products or bulk upload. The system tracks inventory metrics like:
Vendor number
UPC code
Department and category
Description
Cost and price
Assign serial numbers to products of high-value or use the style matrix to organize items of various colors and sizes. It's built to handle a lot of data.
Customer Loyalty
POS Nation allows you to structure your loyalty plan around business needs. Set benchmarks based on customer metrics and offer discounts when goals are met.
Let your customers to accumulate points while you follow purchases and market accordingly. The system also tracks gift card balances, so you always have an idea of what credits are outstanding.
Employee Management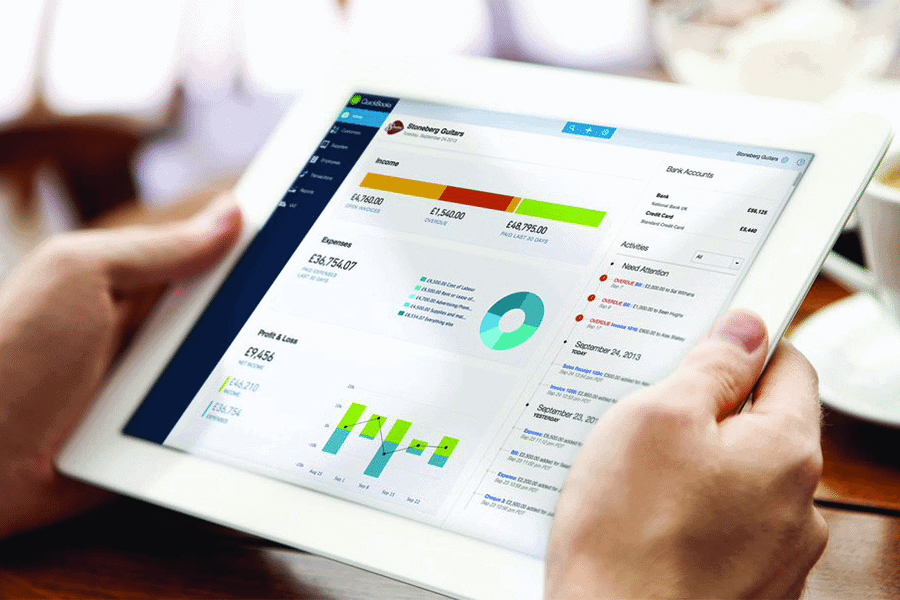 To ensure all hours are accurate, the POS platform will track every time an employee clocks in and out for their shift/break. When the pay period is complete, reports can be run on hours logged by employee. You can also schedule your entire team in the system, weeks in advance.
Job-based permissions means each employee is assigned in the system to a specific role ( i.e. manager, cashiers, owner, etc.). This limits access to just the functions they need to perform the job.
Reporting and Analytics
Make smarter decisions based on data with POS Nation. The system is designed to allow a business to run reports on a variety of aspects like:
Sales and tax
Employee hours and payroll
Inventory count
Discrepancy and exceptions
When POS systems with detailed reporting are in place, shrinkage and theft decline dramatically. It also allows you to plan more strategically. Tracking sales to the hour can demonstrate exactly how many staff are needed for that shift.
Other Features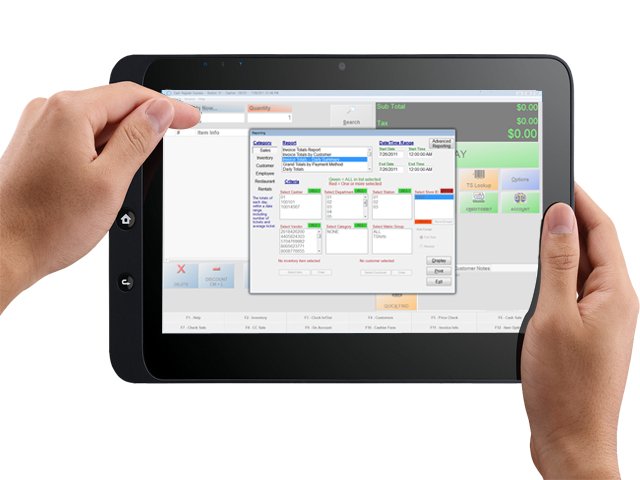 As you maintain an active database of customers and vendors, the system can automate several daily processes. Additional features you could benefit from include:
Stock replenishment and purchase order automation
Custom barcode and label printing
Item lookup
Promo and sale pricing
Mobile management
The dashboard can be customized to suit any business operation. Combo kits can be organized and coupons produced to further drive sales.
POS Nation Pricing
POS Nation packages are based on the standard retail POS system bundle. Additional stations and equipment can be added on for varying costs. The base package includes:
Touch PC
Receipt printer
Scanner
Cash Drawer
License for the software
Monthly programs require a credit check and approval. All packages can be canceled at any time. Some plans require a processing agreement with Worldpay (additional fees may apply).
Retail Packages
POS – Monthly
$119/mo (rent hardware)

Chip card reader
24/7 support and training
Lifetime warranty
Automatic cloud backup
POS Hybrid
$1,249 + $69/mo (own hardware)

Two-year warranty
Chip reader
24/7 support and training
Upfront Purchase
$1,999 (own software and hardware)

No ongoing fees or payments
90 days of free customer support
Two-year warranty
Free chip reader
Restaurant Packages
POS Monthly
$139/mo (rent hardware)

Kitchen printer
Lifetime warranty
24/7 support and training
Automatic cloud backup
POS Hybrid (own hardware)
$1,549 + $69/mo

Kitchen printer
Two-year warranty
24/7 support and training
Automatic cloud backup
POS Nation is unique from other platforms in the sense that they work with a business towards owning the POS hardware, instead of leasing it the entire time.
Where to Begin
The POS Nation blog has ideal thought leadership information about POS systems and finding the right fit. They also have a section for training and configuration videos. Start with research, then call to request a quote. This will ensure you purchase the package that best suits your business.
6. Toast POS – Top-Rated POS System for Restaurants, Cafes & Bakeries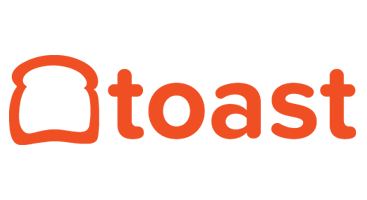 Toast is arguably one of the best points of sale systems that are meant for small and medium-sized businesses today. This may be attributed to the fact that the system is packed with a horde of amazing built-in features and capabilities.
For instance, the system features an integrated online ordering system, ability to produce, accept as well as sell gift cards, restaurant inventory features and loyalty program capabilities. As compared to most of the leading cloud-based POS systems today, Toast runs on Android devices.
This alone makes it more affordable and compatible with more hardware. What you will love even more about this provider is its dedicated customer support. If this is your preferred point of sale system choice, here are some of the features you will love:
Close Out Day Function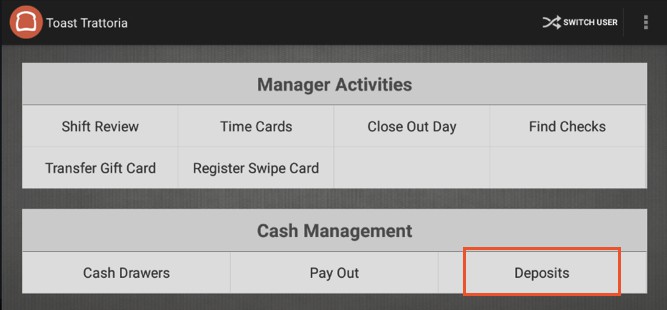 This is one of the many handy features many of the current users love about the Toast POS system. This functionality is essentially an audit report that brings you up to date on employee activity as well as the status of all checks in the business.
This system is designed to automatically close out the checks that are not closed, but are paid for. Similarly, this feature will automatically clock-out the employees who forget to clock-out at the end of the day. Even without your intervention, the system will automatically accomplish such tasks each day at 4 am.
Toast Go
This is another innovative and highly-beneficial feature of this POS system, when it comes to table side ordering. The Toast Go handheld device has been optimized and integrated into the system to make table side ordering easier and more convenient.
Using this device, servers will find it easier to accept orders and send them directly to the kitchen. Additionally, this device makes it possible for the staff to communicate with your customers and even make instant changes to orders.
Toast Pricing
Toast pricing is incredibly flexible, and they offer a variety of packages. Their rates are exclusive online and are more costly through third-party vendors. The core software includes menu management, kitchen operations, and cloud-based reporting. The solution gives customers access to over 70 of the most popular integrations.
Subscription
The monthly rate starts at: $75/mo/terminal
The annual rate starts at: $780 ($65/mo/terminal)
Hardware
10" EMV Single Terminal Bundle: $699
Additional 10" EMV Terminal with Stand: $499
Kitchen Printer: $179
Receipt Printer: $129
Cash Drawer: $69
Select markets offer 0% financing on equipment.
Add-ons
Online Ordering: $25/month
Gift Cards: $25/month
Loyalty: $10/month
Recommended software add-ons (optional) are billed on top of your selected payment plan.
Installation
Self Install Plus: $250 (marked down from $399)
Premium: $499 (marked down from $849)
| Pros | Cons |
| --- | --- |
| Relatively easy to use | Requires additional payment to get add-on features |
| Allows for table side and online ordering | |
| Offers affordable pricing plans | |
| Capable of sending digital receipts | |
| Encourages tipping | |
| Allows for customizable menu creation | |
| Offers restaurant-based reporting capabilities | |
| Runs on Android devices | |
| Backed by reliable customer service | |
7. Thrive POS – Best POS System for Pizza Parlors

Thrive POS is software that helps a pizza shop scale. It's a key brand for mobility with an app designed specifically for delivery. Ecommerce and digital menu management streamline operations and communication with the customer as well.
Enterprise reporting and loyalty programs mean you can study your consumers and give them what they want. Thrive is a practical and functional POS system for the foodservice industry and here's why…
Thrive Features
Although anyone can access the features of the Thrive POS system, it is neatly packaged into three separate categories based on business size.
Independent Restaurants (1-2 locations)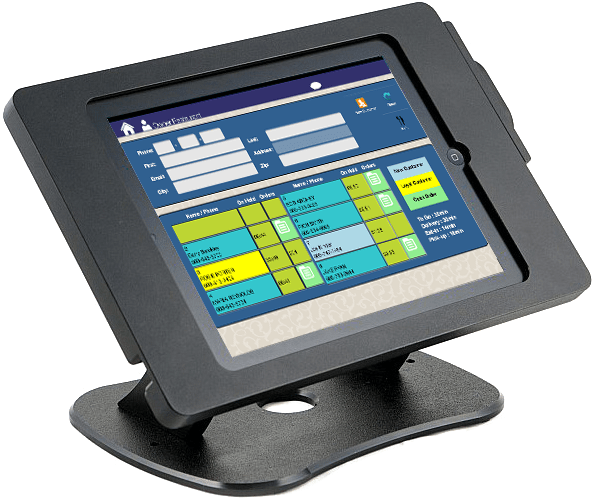 Leverage the same advanced technology as a multi-chain franchise, for the same affordable price. The POS tools geared toward smaller business include:
Custom online and mobile ordering
Smart Coupon feature
Conversational ordering
Reporting and analytics
Inventory control
Since Thrive is geared toward pizzerias, every channel they manage includes delivery.
Regional Chains (3-19 locations)
The Thrive POS system is designed to help a pizza business manage multiple locations. Robust reporting allows for easy store comparisons on a computer, tablet, or smartphone. Check the dinner rush remotely or see what's happening in the kitchen.
Easy online ordering integrates with consumer loyalty programs to increase customer satisfaction and keep people coming back. Smart rules can be set on topping counts to ensure you are tracking every tiny bit of inventory, at all times.
Driver checkout is a painless process with the Thrive restaurant delivery platform. Have complete accountability and lots of ways to pay drivers. The system integrates with Google-calculated mileage reimbursement and automatic tip credits.
National Chain (20+ locations)
Thrive has built a suite of technology for enterprise brands. The system is developed on a modern web architecture with a "local cloud" implementation. This solution focuses on training, support, and robust mobile management.
Implement loyalty programs on a local and national basis with APIs that allow access to the big data you need. Thrive can provide professional project management, support, and implementation services that are scaled to meet your requirements. In one program, menus can be managed, locations supervised, and data analyzed across the entire operation.
Thrive App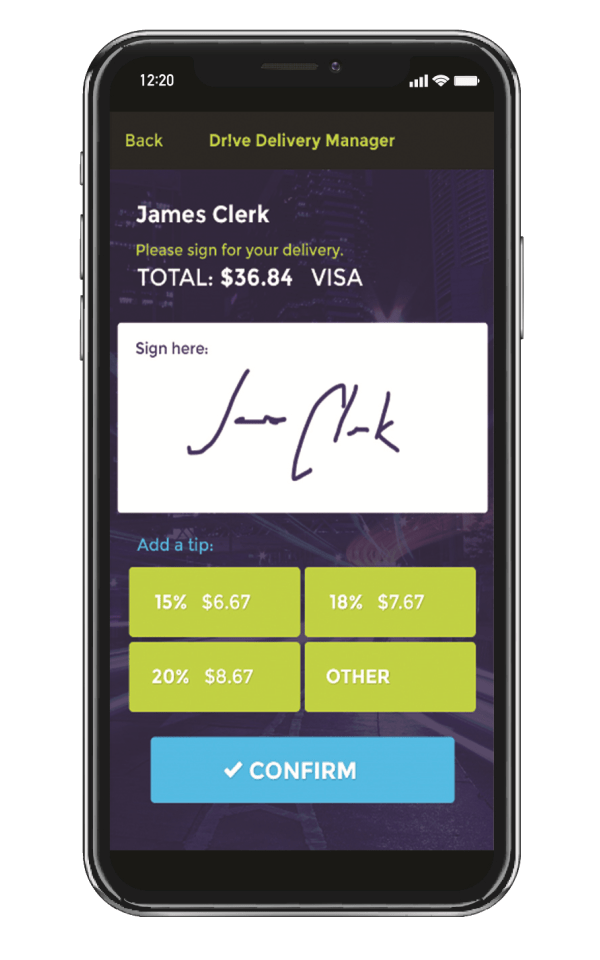 The Thrive native iOS app for drivers helps to increase visits, improve sales, and streamline communication. Drivers can use the app to view assigned orders, check in when they arrive, capture customer signatures, and more. Mobile notifications will keep them continuously engaged.
Managers (admin users) can perform actions like:
Specify delivery area
Set service time
Establish fees
Minimum order requirements
Tip adjustments
You can even use the app to ban problem customers from delivery if needed. Driver locations are always tracked in real-time. This can help to more accurately gauge employee payments.
The app benefits customers as well and adds a layer of visibility to your business. If the driver is running late, the customer is automatically notified. That is what creates brand trust, consumer loyalty, and ultimate retention.
Thrive POS Pricing
Thrive has solutions based on the size of business and number of locations. Developed for use in pizzerias, the POS system includes tools for managing table service, scheduling employees, tracking deliveries, customer loyalty programs, and more.
Although Thrive does not advertise their prices online, the standard package has been typically quoted at $99/month—which aligns with competition.
Thrive Suite
The revenue-boosting module of the brand, Thrive Suite is a fully integrated POS system with a cost that includes:
Loyalty marketing
Online and mobile ordering
Delivery
Enterprise reporting
Thrive offers flexible financing and payment plans for a business of any size.
Thrive Payments
With bulk buying power, Thrive can offer businesses unbeatable processing rates. Although they are not a processor themselves, they can still leverage group negotiated prices from third-party vendors.
Hardware
The cost of an iPad can run you up to $1,200 depending on the size. Thrive also provides traditional POS stations with pricing scaled for the number of terminals needed. You must call for a custom quote on hardware.
Where to Begin
Thrive is specifically built for a brand to scale, so there are a variety of pricing options and features to choose from. The Thrive customer learning center is a great place to start with research.
Once a customer, you will also have access to a live support portal. When you have an idea of your needs and what the system can provide, call and request a free demo. The quicker you get automated, the more pizza you'll sell.
8. Vend POS – The Best Cloud-Based POS System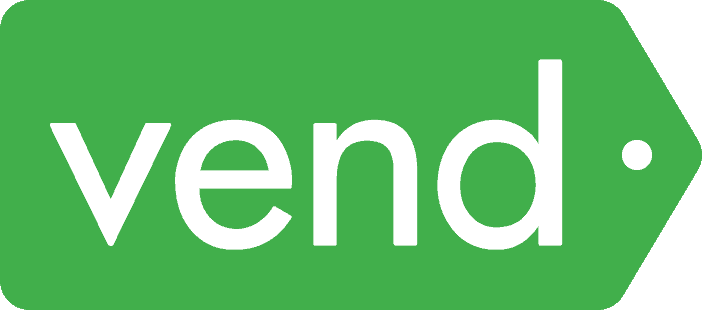 What about a very powerful point of sale system that entirely works on the cloud?  If such is your desired POS, then Vend will be a great choice. Currently, the system is rated one of the most user friendly software.
Owing to its frequent updates, you will find this POS system to have minimal flaws, if any. Over the years, the provider has been able to develop a powerful inventory system, a unique omnichannel approach to sales as well as online and in-store capabilities.
You will find Vend to be an all-rounded POS solution as it allows for integrations with third-party integrations and software. Some of the features you will love about this product include:
Price Books

The system maintains several price books, which may be used in several ways. As such, it will be possible for you to keep separate price books depending on specific customer groups or store location. The price books allow you to carry out such tasks as apply discounts, set timeframes for specific prices.
Flexible Interface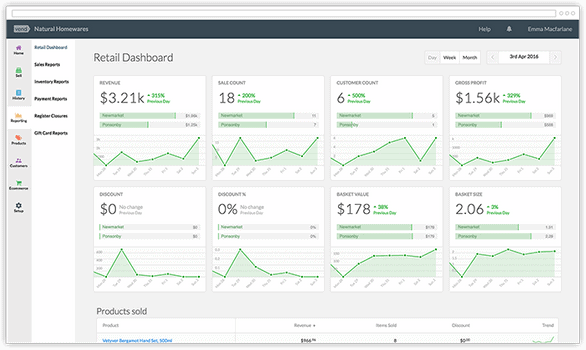 The system is packed with a vast array of innovative features for your Front of House. In this regard, the POS presents you with such tools as quick keys. These may be saved as templates in the system to make checkouts even easier and fast.
With this capability, you can as well add quick notes to your sales. Such notes may include discounts or instructions that directly relate to the transaction.
Vend Pricing
Vend POS was created to scale your business. The software is backed by cloud-based functions, mobile capabilities, and multi-store integration. Vend is specifically designed for the iPad.
Subscription Plans
Vend offers three main plans based on size and need. They all have different products and pricing.
Lite
Small retailers with basic operations
$99/mo billed annually), $119/mo (billed monthly)

1 outlet
1+ registers
$20k monthly turnover in USD
Pro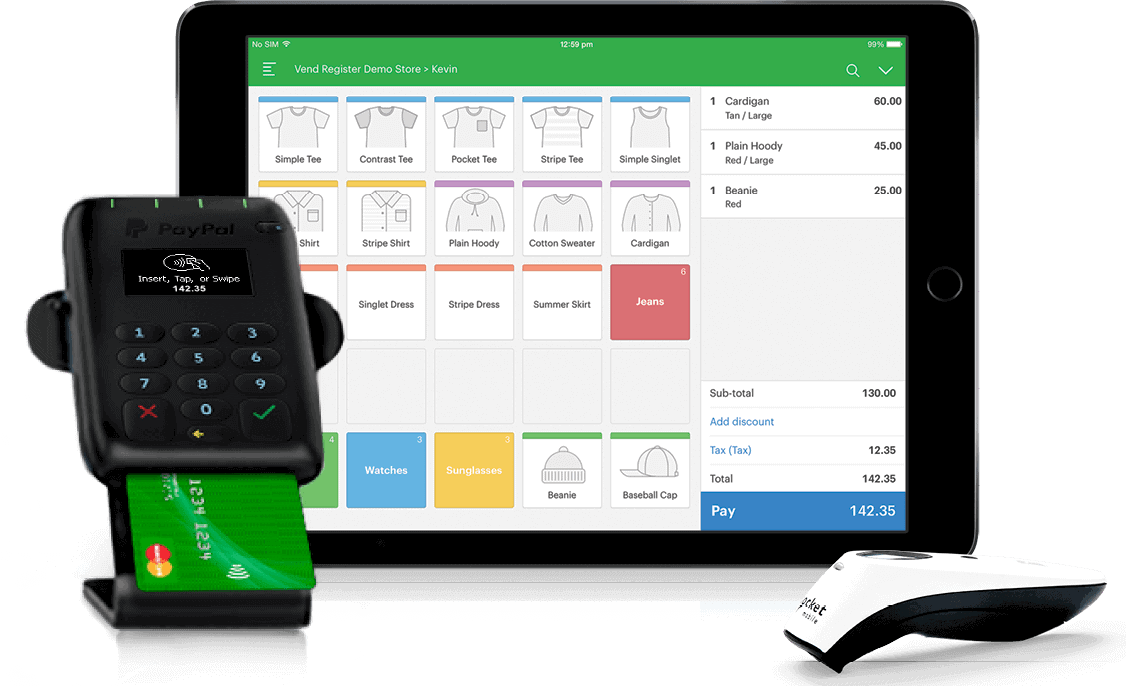 Established single or multi-store retailers
$129/mo billed annually), $159/mo (billed monthly)

1+ outlets
1+ registers
Unlimited turnover
Enterprise
Must call for a custom quote
6+ outlets
1+ registers
Unlimited turnover
Processing
Vend integrates with third-party vendors for payment processing so prices will vary. Some affordable options include:
Hardware
Vend has hardware available to use with their systems. However, the pricing details are not available online and you must contact a representative for further details.
| Pros | Cons |
| --- | --- |
| Relatively cost efficient | You have to pay extra for proprietary support |
| Features an intuitive interface | |
| Supports a multitude of integrations | |
| Features a powerful loyalty program | |
9. Shopify POS – POS System for E-Commerce Businesses

If you have been shopping for the best POS system for a small business, you must have come across the Shopify POS. The popularity of this system may be attributed to its affordability, seamless integration with Shopify eCommerce and Robust CRM as well as reporting capabilities.
Since its introduction into the market, the system has been offering thorough customer support, intuitive POS design and rather affordable pricing structure. With regards to functionality, this POS system has a lot to offer, including:
Checkout Features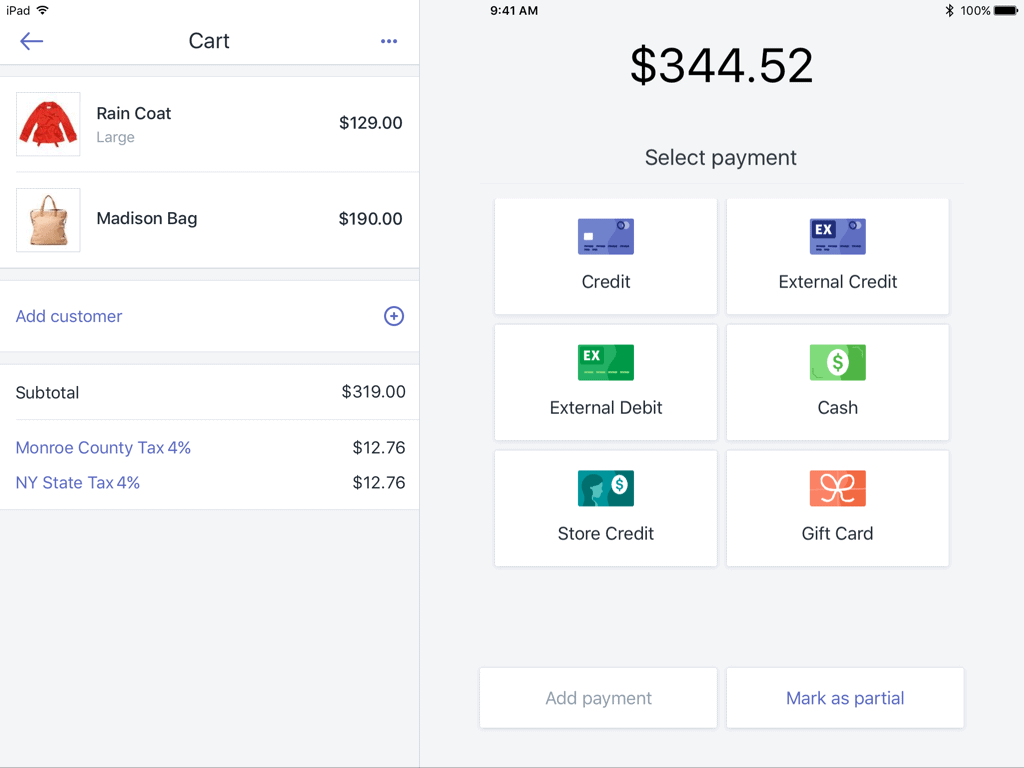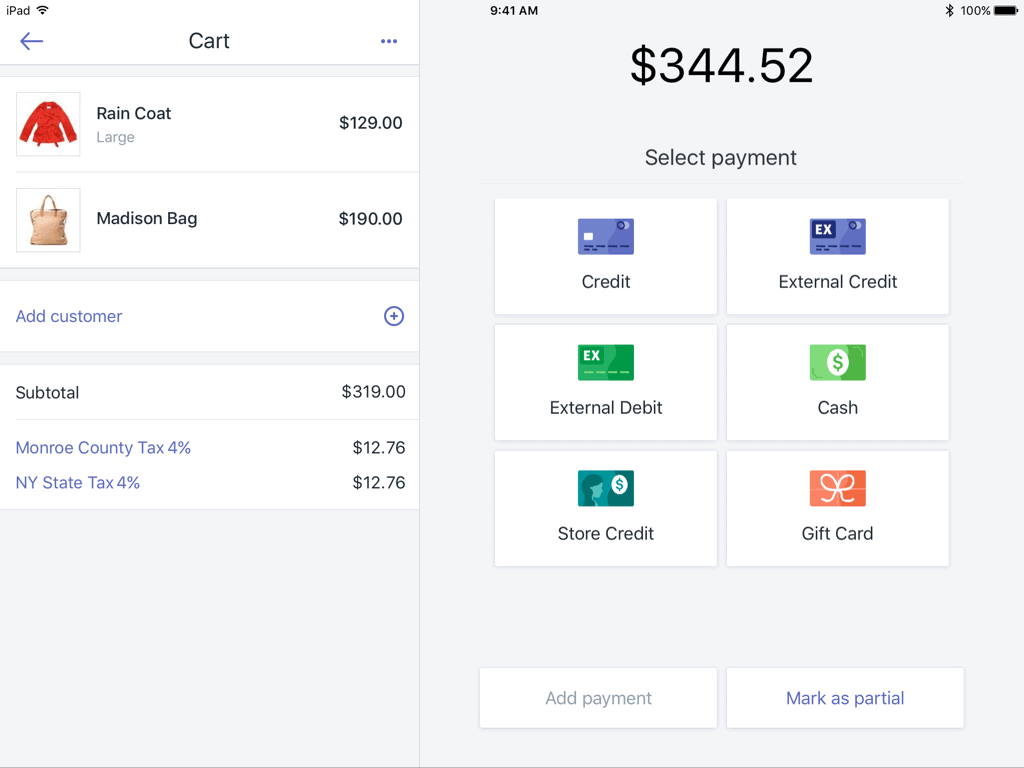 One of the objectives of having a point of sale system is to make checkouts easier, more convenient and accurate. As such, Shopify POS is equipped with an array of checkout features to make things easier and fun for your employees.
In this regard, the system offers you such checkout capabilities as custom sales, portable registers, discounts, custom receipts, automatic tax calculations and shipping addresses.
Management Features
Managing a business requires you to make hard decisions. To make informed business decisions, you need insight as well as accurate and timely business data. This is why Shopify POS has a unique blend of management features and capabilities.
Some of the management features you will love about this product include order histories, powerful reporting tools and customer profiles. With the advanced versions of Shopify POS, you will also be able to create multiple employee accounts.
Each of the staff accounts, in this case, will be protected by a secure and unique PIN code. All the activity on your register will then be tracked through these staff accounts for enhanced accountability.
Shopify Pricing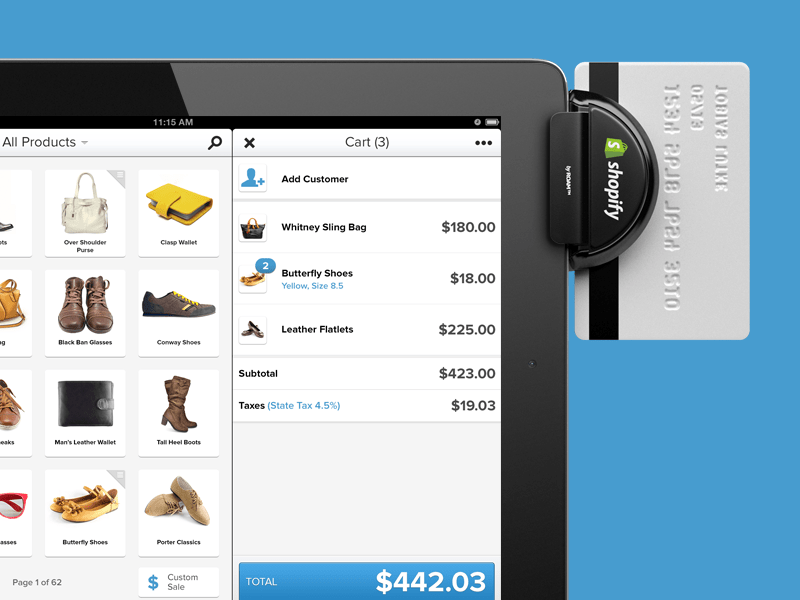 Shopify has an extensive pricing plan with a diversity of payment options and processing rates. The number of staff accounts will also differ by cost.
Subscription
Shopify has three main plans. If you need more than 15 user accounts, you should call and speak to a representative about the Shopify Plus package. There is a 10% discount for annual plans.
Basic Shopify
$29/mo

2 staff accounts
64% shipping discount
9% + 30 cents processing fees
Shopify
$79/mo

5 staff accounts
72% shipping discount
6% + 30 cents processing fees
Advanced Shopify
$299/mo

15 staff accounts
74% shipping discount
4% + 30 cents processing fees
Shopify Lite
$9/mo

Sell on social media through messenger
Add products to any website or blog
Accept credit card payments
Hardware
Shopify Retail Kit: $229
Shopify Tap & Chip Card Reader: $49
Shopify Dock for Tap & Chip Reader: $39
Shopify Retail Stand for iPad: $149
Bluetooth Receipt Printer: $349
Shopify also sells domains for $9/year.
| Pros | Cons |
| --- | --- |
| Allows for integration with accounting software | Lacks some inventory features |
| Offers affordable pricing plans | |
| Supports custom payment options | |
| Offers excellent customer service | |
| Instantly syncs with Shopify eCommerce | |
| Features an easy-to-use interface | |
| Robust CRM and Reporting functionality | |
10. Booker POS – The Best POS System for Salons & Spas

For a reasonable price, the Booker point of sale system offers a great blend of features and complexity in an intuitive design.
The use of minimal tabs makes the interface easy to navigate for most people. The provider offers a payment processor that is relatively appealing.
Booker essentially offers payment processing by integrating with such processors as Bank of America, First Data, Wells Fargo, Vantif, SubLyme, Integrity and PNC. Other desirable and unique capabilities of this product include:
Customer Booking Experience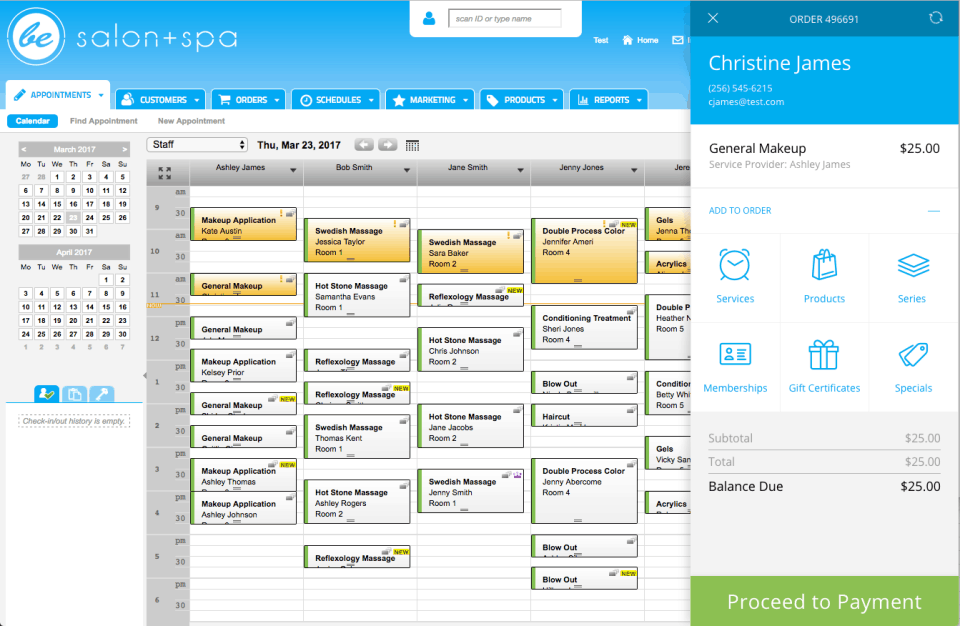 Booker is true to its name, makes booking easier and fun for your customers. Booking with this system is ideally accomplished by copying and pasting the right HTML to your business website. To achieve this, the system displays a button that is supposed to redirect the customer to your booking page.
Additionally, you will have the opportunity to customize your booking page in accordance to your preferences. With Booker, you can allow your frequent customers to create accounts on your booking page. The customers may use these accounts to store their booking information for later use.
Marketing
Another aspect that sets this system apart from its competitors is its marketing capabilities. The integrated marketing feature on Booker allows you to centralize your online business activities. For instance, you will be able to send out social media blasts from your Marketing Tab.
To help you carry out email marketing, Booker partnered with MailChip. In this regard, the provider allows you to automate simple email marketing tasks. This feature allows you to preset conditions, under which the client with receive your emails automatically.
Booker Pricing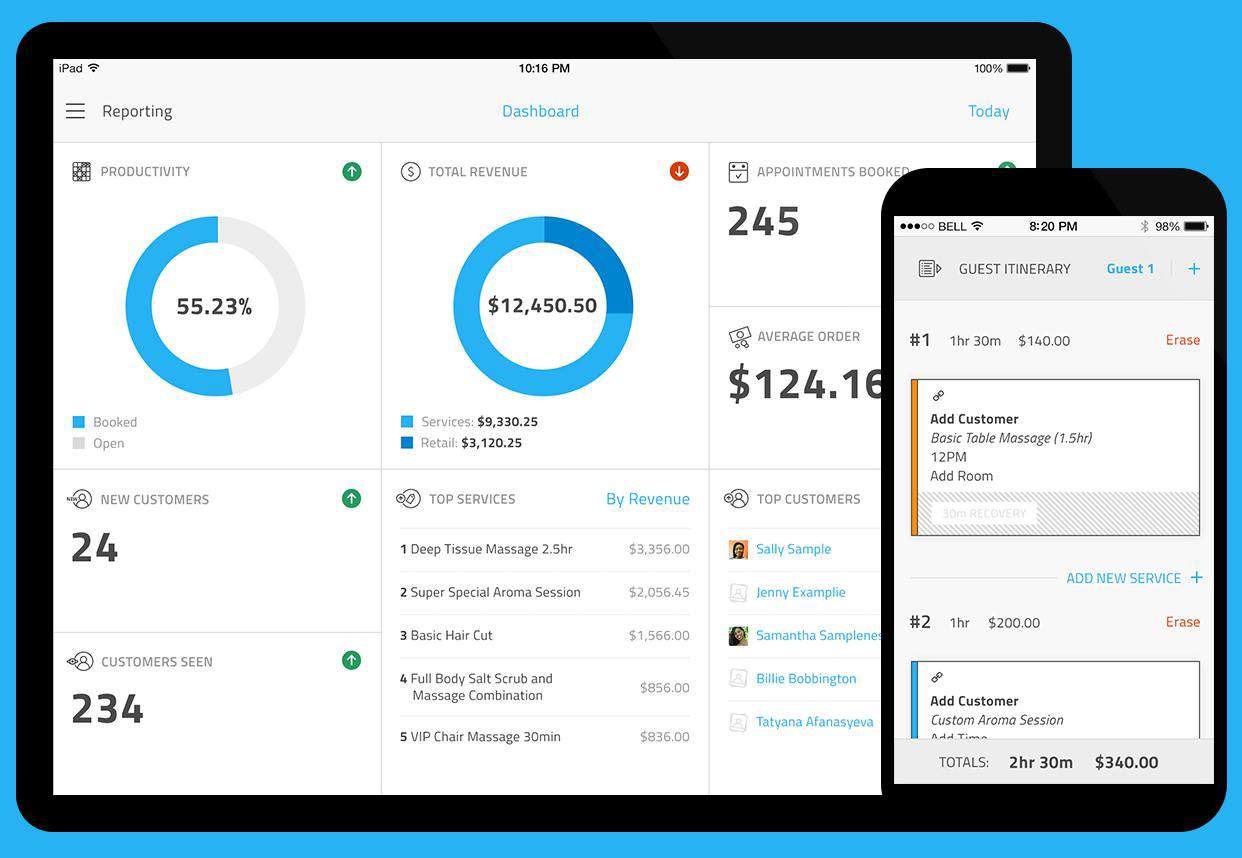 The all-in-one salon and spa POS system is built on five main pillars of business management: attract, book, sell, manage, and retain. There are three plans with flat-rate pricing to accommodate an appointment-based business model.
Subscription
Booker offers packages based on the tasks you need to accomplish. All plans include unlimited users.
Essential
$129/mo

Appointment setting
Membership and inventory management
Gift cards and loyalty program
20 reports
Accelerate
$195/mo (includes everything in Essential package)

SMS and text notifications
Email campaign builder
Login protection
Ultimate
$395/mo (includes everything in Essential package)

Automated digital marketing
Customer feedback and reviews
Advanced reporting and analytics
Processing
Booker supports integrated credit card processing with low transaction rates. There are never any fees for:
Sign-up
Activation
Bank routing
| Pros | Cons |
| --- | --- |
| Offers merchant POS features | Comparatively buggy |
| Comparatively easy to use | |
| Features simple payment plans | |
| Supports innovative marketing functionality | |
| Features a simple and intuitive design | |

What Is A POS (Point of Sale) System?
A point of sale (POS) system enables you to complete a business transaction, where a customer pays for goods or services rendered. Traditional equipment involves a cash register, scanner, and scale.
Investing in the right POS system facilitates daily operations, increases communication, and drives sales. It's designed to streamline business and allow brands more time to focus on what's important—like expansion. It makes staff and inventory management easier and redefines the entire sales process.
Factors We Used to Compare POS Systems
To fully evaluate the POS platforms on this list, we had to examine a variety of features. Besides concerns like pricing and hardware, it's important to look at system functionality. The practical way to compare these products is to consider the following factors:
Payment processing: The primary goal of any POS system is the ability to quickly (and affordably) process payments. We considered both point of sale software with built-in processing, as well as those that required third-party integrations.
Training: An intuitive system should be easy to use and simple to teach.
CRM: Customer relationship management software is an ideal feature in any POS system.
Inventory management: All systems we reviewed had inventory management, with some that function in niche industries.
Integrations: POS software should enable integration with the third-party systems a business has in place. This keeps the cost down.
Employee management: Scheduling, clocking in/out, and establishing user permissions are all important for a practical POS.
Ecommerce: We also looked at POS systems that offered built-in or integrated ecommerce support to boost online sales.
Customer support: POS systems on this list offer extensive customer support and some have guided training.
Mobile abilities: It's important for a business to be able to run transactions anywhere, at any time. We researched cloud-based systems with offline functionality and mobile applications.
Detailed reporting: A business cannot gauge their success without analytics. The POS systems on this list all allow for robust reporting in a variety of facets.
Before Choosing a POS System For Small Business
As a business owner, you must know that having the right POS system will make running your business easier, right? Basically, point of sale systems are designed to make it easier for small as well as larger business owners to keep track of sales, employees, and inventory and customers in their businesses.
While this is the case, not all the POS systems available today are best suited for your business. This is why a considerable number of business owners are having a hard time choosing a POS system today. Well, this choice does not need to be a cumbersome one, but you have to know what to look for.
If you are in the market for a new POS system, here are some of the key considerations you need to make:
1. Features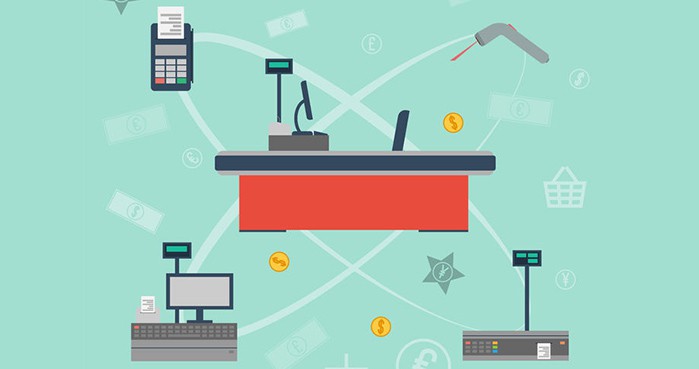 First things first; POS needs vary from one business to another. As such, a POS that is best suited for salons and spas may not be a great choice for a grocery store.
This means that the right POS features will mainly depend on your specific business type.
While there are numerous general-purpose POS systems that are meant for small and medium-sized businesses, you may need to settle for an industry-specific POS solution.
Such systems tend to have custom-made suits of features and capabilities; made for a specific business.
Mapping out the precise functionality you would want your system to have will give you a better idea on which POS solution to opt for. For instance, would you like to add a self-checkout Kiosk or just want a system that offers more advanced email marketing capabilities?
To give you an idea of what you may need, here are some of the POS needs based on the type of business:
POS Features for Retail Stores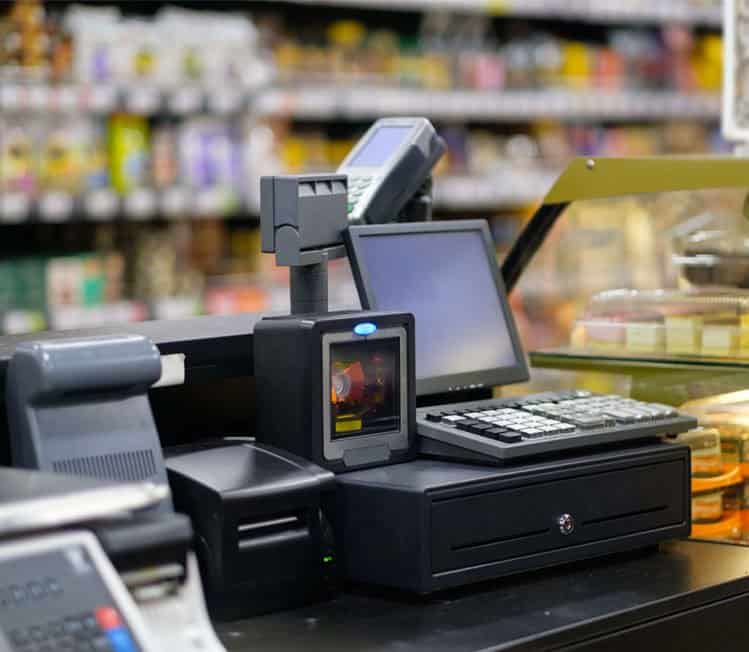 If you own a retail store, these are some of the POS features and capabilities you should look for in your preferred provider:
Advanced inventory capability, probably with matrix
eCommerce integration
Gift cards
Loyalty programs
Shipping features and capabilities
Customizable SKUs
POS Features for Restaurants and Foodservice Businesses
What if you own a bar or restaurant? Your POS needs will certainly vary from those of a retail business owner, right? In such a case, here are some of the features you should look for in a restaurant POS system:
Delivery Apps
Online ordering
Ability to integrate Kitchen Display System (KDS)
Tip/Check splitting capabilities
Front of House and Back of House Communication
Loyalty programs
Table layout and management capabilities
Table-side ordering and payment processing
Advanced Inventory capabilities, preferably with ability to track individual ingredients
POS Features for Service Providers
If you happen to offer services rather than sell goods and commodities, you will need a feature that caters for your specific needs. In this regard, these are some of the POS features you should look for:
Online reservations
Advanced scheduling for rooms, people and equipment
Customer-facing booking hardware
Calendar
Loyalty programs
eCommerce integration
Gift cards
As you can see, none of those generic POS systems available today will serve your specific business needs. That said, it is advisable to get a solution that is tailor-made for your business.
2. POS Pricing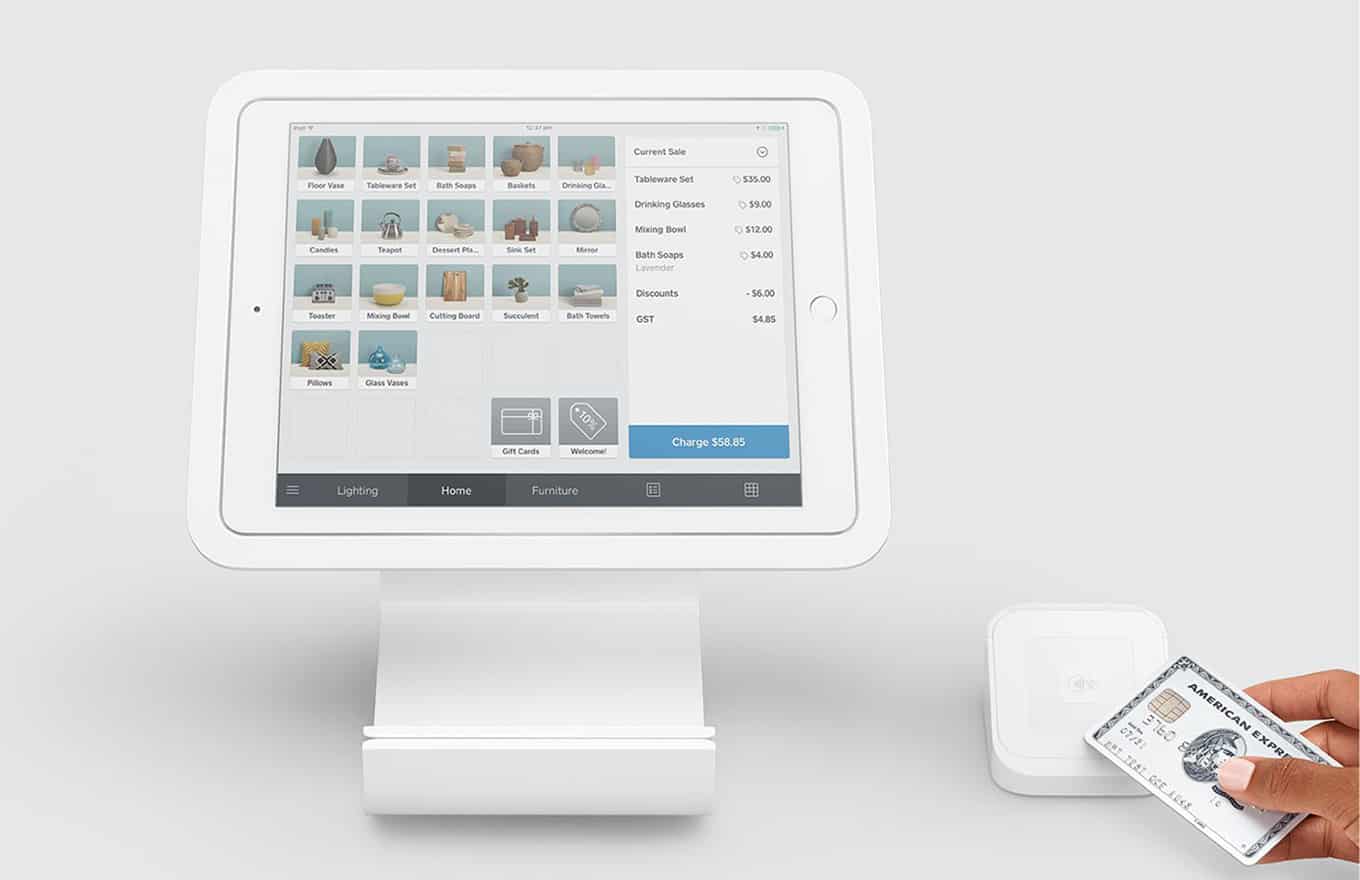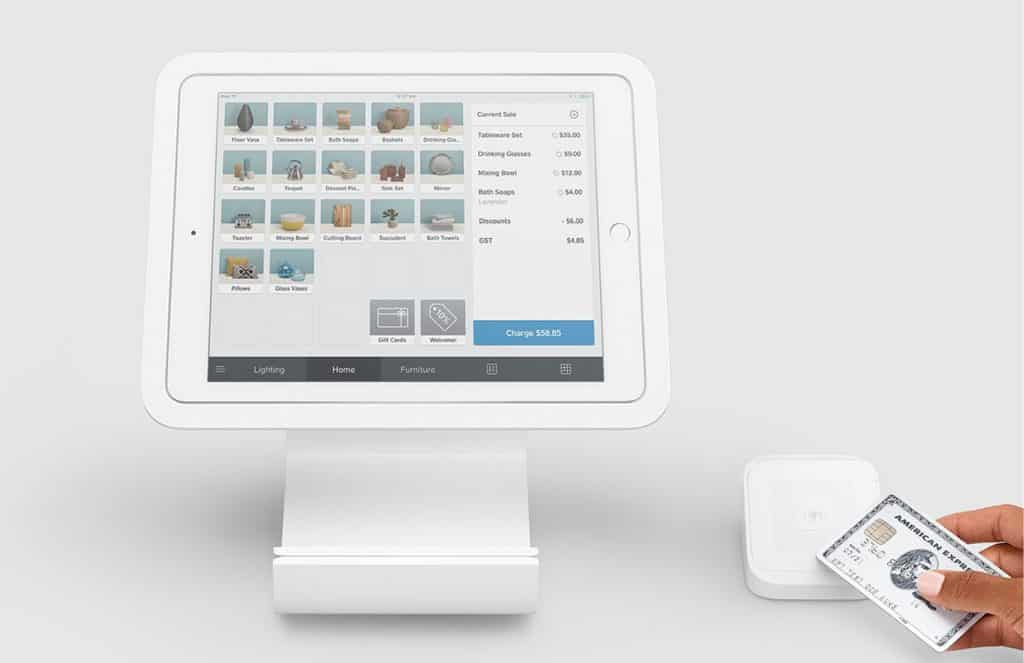 Regardless of what your business needs for a POS are, your choice will eventually boil down to what you can afford. However, your choice of the right POS system should not be solely determined by its affordability. Many business owners may be tempted to go for the cheaper POS options, but cheap is often the wrong choice.
As you may have noticed, different POS companies charge differently for their solutions. The best way to go about this is to try and get the best value for your money. In this regard, you have to consider all the aspects that influence the pricing of point of sale systems, including:
Hardware Costs
Much of the upfront cost you will be required to pay, if any, by your preferred provider will be for POS hardware. Basically, it is the size of your business that will determine the much hardware you will need. It goes without saying that the more hardware you need, the more you should expect to pay in hardware costs.
For instance, if you own a small restaurant, you will only need a tablet, a cash box and a credit card processor as your POS hardware.
For a multi-location business chain, you will need more POS hardware components, such as several POS terminals hardware, bump bars, receipt printers, cash drawers, barcode scanners and probably digital board menus.
The much you will end up paying for your POS hardware will also depend on whether it is an Ipad/Android solution you will be installing or will need proprietary hardware. Regardless of the case, most of the leading providers offer flexible pricing options for their hardware.
Software Costs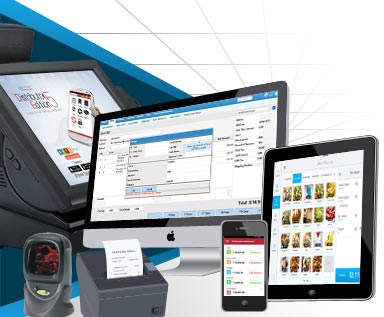 In addition to the hardware, you will need POS software to have a functional POS system in your business. This is another factor that will affect the much you have to spend on your POS. When it comes to software costs, most providers are very transparent.
In this regard, the provider will let you know whether you are required to pay a one-time licensing fee or will have to continue paying for monthly subscriptions. As such, you need to factor in the much you will be required to pay each month for your software subscription into the pricing.
Some POS providers are also known to charge for software support and upgrades. This being the case, you need to check whether your preferred provider charges additional software fees before deciding.
Credit Card Processing Costs
When deciding on whether they can afford a POS provider, many business owners tend to overlook the card processing fees. If you would like to incorporate card processing capabilities into your POS system, then you need to worry about card processing costs.
To be able to process debit and credit card transactions using your POS, most providers require you to set up a merchant account. While choosing the right provider, you need to keep the recent EMV Liability Shift in mind. In this regard, you need to get a POS system and processor that is EMV-compliant.
Additionally, you should consider the processors supported by your preferred POS system as well as the much they charge per card transaction. You will save more with the EMV-compliant card processors that charge less per transaction.
Integrations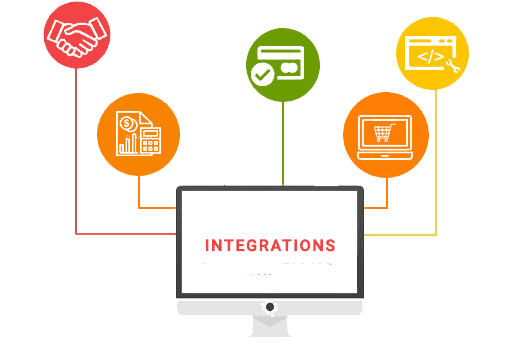 As a rule of thumb, you should get a pos system that offers most of the features and capabilities you need in your business. While most of the industry-specific POS providers try to achieve this, you may still need to use third-party integrations with your POS.
As you will come to realize, some of the third-party POS integrations available today are free. However, a considerable number of these integrations come at a cost. This is often in the form of monthly subscriptions. Some third-party services will even charge you to sync your POS data to external servers.
This extra charge will also affect the much you need to spend on your POS system in the long run. To save more on your system, it is advisable to get a solution that requires minimal integrations to offer the features and capabilities you need.
Support Charges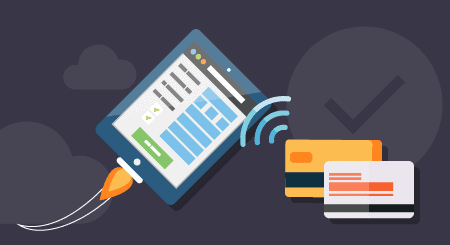 You may think of this as unfortunate, but some POS vendors have been known to charge for support. For most of the leading cloud-based POS providers, support services are offered as part of the monthly subscription. In such a case, you will get 24/7 access to support, provided you have paid your monthly subscription.
However, you often have to pay extra to get premium support services, such as on-site training. This is particularly the case for locally-installed POS systems. As you may have realized, most of such systems charge exorbitant fees for technical support.
With regards to support charges, cloud-based point of sale systems may prove to be more affordable in the long run.
3. Cloud-Based vs. Locally Installed POS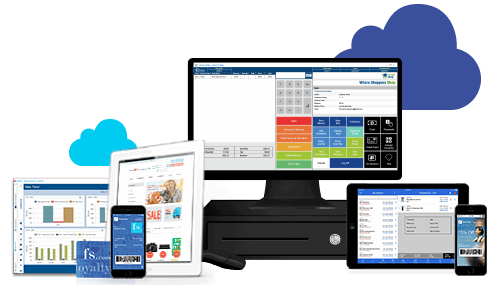 While there are some providers offering locally installed POS systems, cloud-based systems appear to be the preferred option. For those upgrading from traditional cash register and do not need sophisticated POS functionality, a locally installed POS may suffice.
Though considered to be more stable, locally installed POS systems are becoming a thing of the past. Among the key downsides of these POS systems include high support costs, expensive hardware—especially the servers, and a limited number of features.
As opposed to such systems, cloud-based POS systems are more mobile, convenient and offer more advanced POS capabilities. Additionally, business data collected by these systems is stored in the cloud. This allows you to manage the business and access important business data anytime from wherever you are.
You will also find most of the best cloud-based POS systems today to be a more affordable option. This is partly because they do not require you to pay hefty charges for support.
4. Third-Party Hardware and Processor Compatibility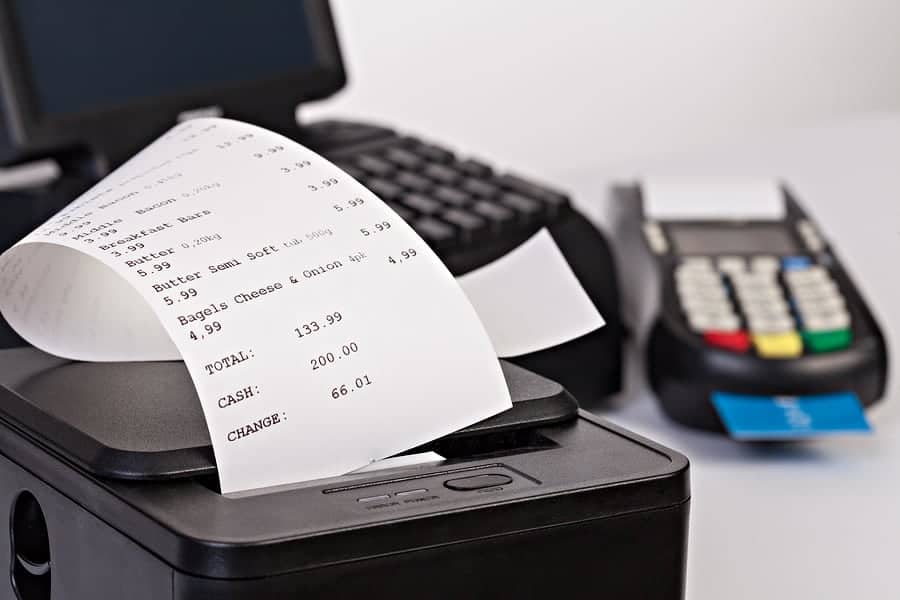 As your business grows, your POS needs may change. When that happens, you need to ensure that your POS system can accommodate the changes. So, what options do you have on this subject? Well, most POS systems are only compatible with hardware by their provider.
For instance, there are those POS providers that require you to only use their proprietary hardware and card processing fees. This can be very limiting and even expensive, should you decide to upgrade your POS. Again, changing your POS software may render the hardware unusable; in such a scenario.
While this is the case, there are still providers that allow you to use third-party hardware and card processors of your choice. You will find such POS systems to be more scalable and affordable. In such a case, you only need to ensure that the hardware you intend to buy is compatible with the POS system.
5. Contractor Lease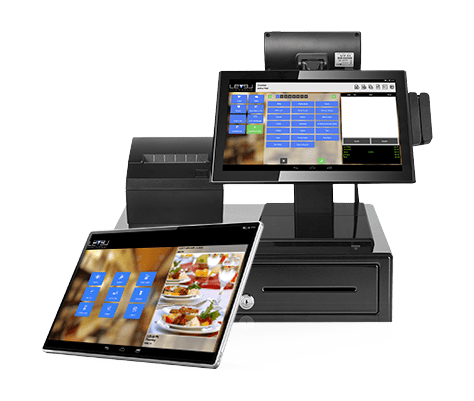 In a bid to make their POS hardware more affordable, some providers may allow you to sign a lease contract. This allows you to pay a more affordable monthly charge for a preset period to clear the upfront hardware cost.
This appears to be an appealing choice for many business owners today. However, it has its fair share of downsides. For instance, you will not be able to change to a more affordable or feature-rich POS for the period of the contract.
Again, lease contracts are known to be costlier in the long run, as compared to paying for the hardware upfront. As such, it is advisable to buy your POS hardware outright whenever you can.
6. Ease of Use
Your preferred POS system may be affordable and packed with a horde of industry-specific features, but how usable is it? Basically, you need to ensure that your preferred system is relatively easy to implement and use for the staff.
You do not want to waste time and business resources training your employees on how to use a POS system, right? To begin with, the right POS should feature an intuitive interface; one that is comparatively easy to learn and fun to use.
Get Ready to Employ a POS System In Your Business
With the right retail point of sale system, you will be able to track the inventory, accept payments, connect online sales to on-site sales, manage your staff and customers as well as manage tax information. However, choosing the right system can be a daunting task.
Whether you are looking for a minimalistic and affordable POS solution or need a more complex feature-rich system, this guide will help you choose. After reading this review of the top 10 POS systems, it should be easier for you to choose the best POS system for your business.