A bar POS system has the purpose of helping bar staff and managers oversee multiple aspects of the business. For this reason, your business needs more than just a traditional retail POS system.
Substitutions, drink recipe lists, price scheduling, tab management, and split inventory for liquor pours are just a few features to look for in bar POS software. In general, all bar POS systems fulfill most of the same functions as systems for other industries.
However, a POS system customized specifically for bars can help process transactions faster and easier. Also, manage inventory, hold employees accountable, and track pricing and promotions.
With the right system, the staff can manage inventory, purchasing, track sales, and generate business reports. The best bar point of sale system will also integrate tableside ordering and act as a mobile POS system.
With liquor costs amounting to as much as 20 percent of total sales, you can't afford to be out of stock (Source). The right software will notify you of your inventory levels in real-time.
What Features Should I Look For When Getting a Bar Point of Sale System?
Reliable bar software should also offer beverage service-specific features, such as being able to transfer tabs and split checks and run customer tabs. Also, order entry that allows drink customization, split liquor inventory products and track pours.
Other features should include drink recipe lists with ingredients, schedule prices for happy hour and other specials. On top of that, choose a solution that allows for a multi-user environment with staff tracking. How about tip tracking and end-of-day payouts?
Having these features makes every aspect of your facility and services run smoother. You can improve inventory tracking, serve drinks faster, and allow patrons to pay however they wish.
Finally, you should be able to track every aspect of your business using one streamlined system.
What Is The Best POS System for a Bar?

TouchBistro is one of the most reliable POS systems for bars. With several bar-specific features like bar tabs management, it has become a favorite among bar owners.
With this system, it is possible for patrons to pay using any type of card they want. Within the system, the bartender can apply discounts or even happy hour specials. On the back end, it also features several functions such as managing inventory, purchase orders, and managing staff.
After going through several bar POS systems reviews, we found users love TouchBistro because it is fast and easily customizable.  Also, it works across various platforms, including tablets and other mobile devices.
How Much Do Bar POS Systems Cost?
Bar POS systems cost as low as $1,500 if you buy the system outright. If you go this route, you probably won't be paying a monthly fee but you'll have to install the POS system yourself.
Most setups cost between $3,000 to $10,000 for a complete POS system. This will include hardware components like credit card readers, touchscreen monitors, receipt printers, and barcode scanners.
For about $4,000, you can get a traditional bar POS system which includes a touchscreen monitor with a built-in PC, a credit card reader, a cash drawer, a receipt printer, and all the cabling required.
If you also serve food at your bar and restaurant, chances are you'll need tablets and kitchen printers too. Keep in mind that this pricing mary by provider and how many stations you'll need to equip.
Best Bar POS Systems – Top Software Picks
| POS Provider | Software Cost | Hardware Cost | Top Features |
| --- | --- | --- | --- |
| | $69/month for Single Terminal | Starting as low as $1,500 for the starter package | Fast ordering, promote best-selling items, reduce order errors |
| | $59 for the Core Plan | Free hardware up to $2,500 | Tab management, real-time analytics & smart integrations |
| | $79/month for Single Terminal | Starts at $899 and includes one 10" terminal, flip stand, and magnetic card reader | Flexible menu management, full mobility, split checks |
| | $69/month for Single Terminal | Quote-based | Open fast tabs, Offline mode, full mobility, detailed reporting |
| | $29/month for the Echo Plan | Free equipment with 3-year agreement | Bar tabs, menu customization & tableside ordering |
| | $69/month for Single Terminal | $899 for the iPad, cash drawer, printer, and chip reader bundle | Custom reporting, theft prevention, loyalty programs, |
| | $99/month per Single Terminal | Varies, depending on equipment needed | Gift cards, online ordering, CRM management, discounts |
| | $69/month for Single Terminal | Varies, depending on equipment needed | Custom reporting, monitor liquor, track every transaction |
| | $44/month for Single Terminal | Quote-based | Inventory tracking, employee permissions, table management |
| | $60/month for Single Terminal | Starting at $1,329 for the Square Register Kit | Real-time sales, shift reporting, set discounts |
1. The Best Bar POS System: TouchBistro

Like our previous choice, TouchBistro is designed specifically for bars but also caters to breweries, cafes, pubs, and restaurants. This POS solution offers mobility, cloud-based reporting, and excellent customer support among other advantages.
This iPad POS system can be taken anywhere in the bar. Waiters can take orders and accept payments tableside or serve clients waiting in line. This helps your bar run efficiently and enables staff to focus on providing good services instead of on racing back and forth.
TouchBistro is compatible with iPad, iPad Pro, and iPad Mini. Hardware investments are minimal, and the system is cheaper to set up than most traditional bar POS systems because it is compatible with third-party POS equipment.
Cloud-Based Reporting
The cloud-based reporting makes it possible to access back-office features using any device equipped with a browser. This can be done remotely.
You can follow what's going on at the bar without having to actually be there physically. The company offers video tutorials, a searchable base of knowledge and other information to help you learn how best to use the system, and step-by-step guides. It is also well-priced.
Actually, it is one of the best-priced POS systems for small bars. There are four software plans based on the number of iPads you plan on using with the system, and you can view rates and plan details based on annual billing on the company's website.
TouchBistro Trial & Support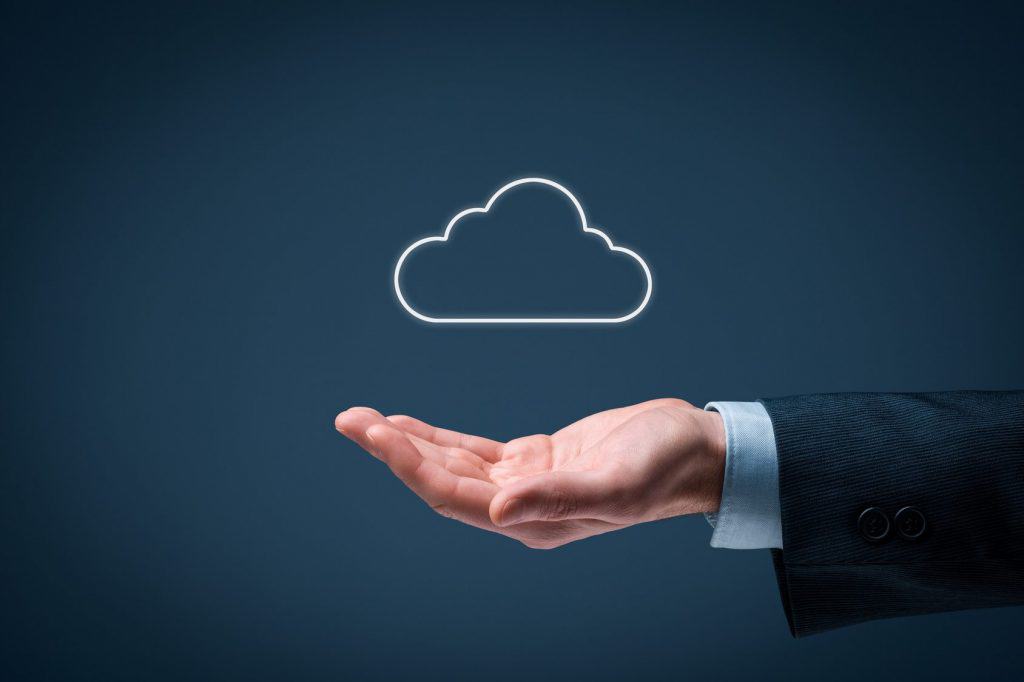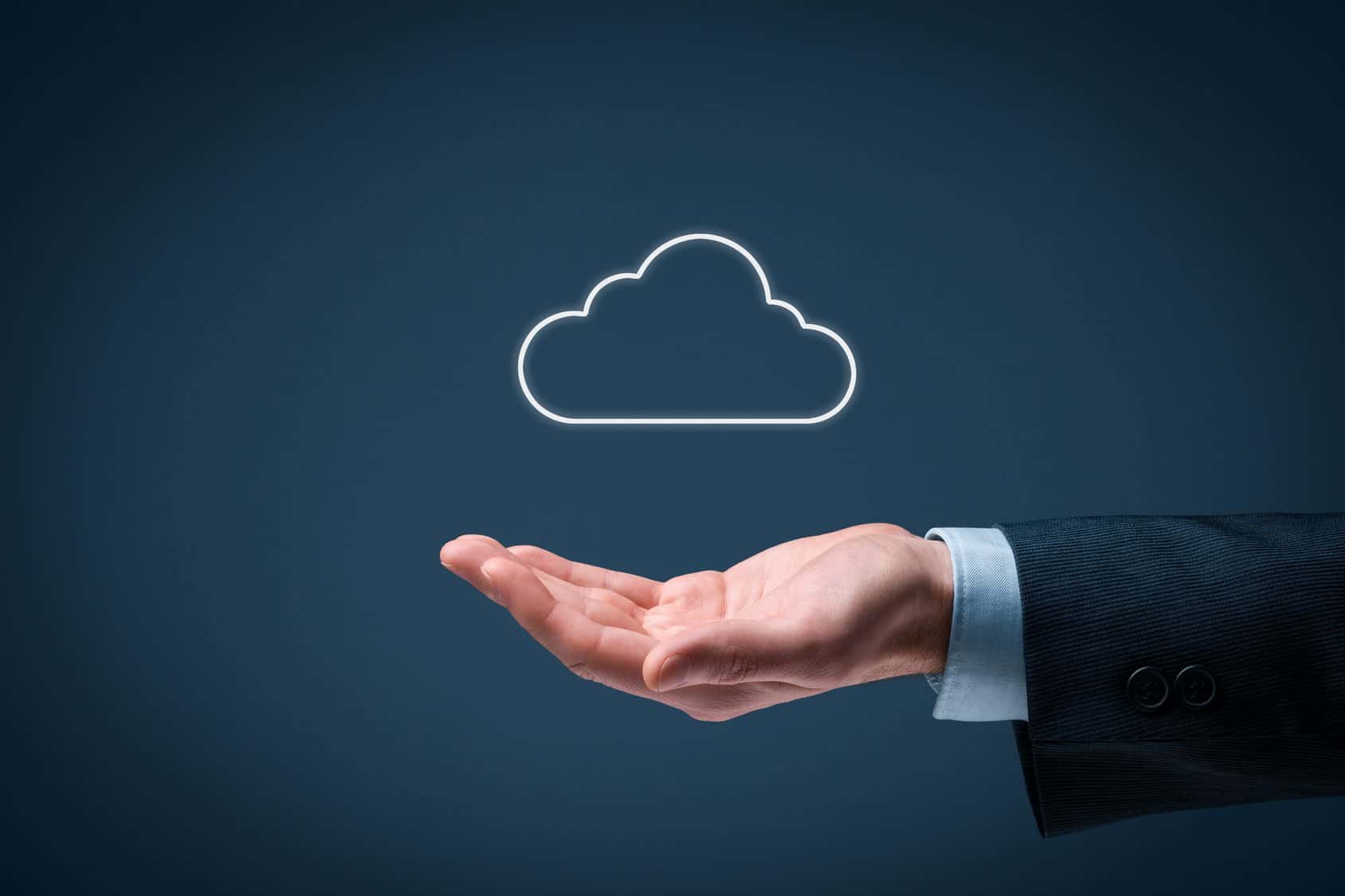 All plans feature full selection and support for an unlimited number of users and cloud reporting. There is a free trial if you want to test the system before making a commitment. Based on your bar's requirements, custom quotes are also available.
TouchBistro's solid reporting tools offer excellent assistance in running a growing business. With sales data, expense reports, inventory counts, and other analytical data, the system offers detailed data on how the bar is doing financially.
Also, which beverages or snacks are selling best, who your best bartenders are, and more. It can also help you establish trends to make your menu better.
Perfect Customer Service
TouchBistro's professional customer support representatives are friendly and knowledgeable, and there are countless ways to contact a live representative and resolve issues under their guidance. All clients have access to email and phone support at no extra cost.
Disadvantages
You'll need to use an iMac, Mac Mini or iMac Pro as a server if you use more than one iPad. This POS system relies on Apple-based infrastructure. You need both an iPad and an AirPort Express router to launch it. If you're looking for an Android- or Windows-friendly POS system, this one may not be right for you. It is a good choice if you're already an Apple user.
TouchBistro is a cloud-based system that runs on a local network. This is why you need the router and server. TouchBistro's functionality depends on the local network and device, not the internet, so if the internet connection in the area is unreliable or just plain slow, it may be a good option for your bar.
If you are looking for a cloud-based POS system that you can access, sync and change regardless of where you are, it isn't a good option for your venue.
Bottom Line
TouchBistro features a good mix of bar-specific features that help you manage catering, reservations, and deliveries. It's an affordable solution that doesn't lock you into a long-term contract.
2. The Most Customizable Bar POS System: Upserve


Based on statistic findings, Upserve has been proven to save businesses about 48% in maintenance and other costs.
However, this is not the only reason so many bar and restaurant owners love this solution. As you will come to learn, this bar POS system offers unmatched customization.
As such, you will have an easy time accepting and processing custom orders. Customize the interface of the system to match your bar's requirements. You'll also be able to pre-configure the register for easy access to popular drinks.
In addition to these, the system has a horde of features and capabilities:
Swipe to Create Tabs
The bar point of sale system by this provider is specifically designed to help your bartenders sell with ease and boost customer service. Opening and closing tabs on this solution are relatively easy, allowing for a fast checkout process. In order to open a customer tab, the bartender only needs to swipe the customer's card through the system.
Additionally, the staff will have an easy time locating the various tabs whenever they need to close them. The system is also renowned for accepting multiple payment options, including credit cards and cash. The system also features a signature-on screen and built-in tip capabilities.
Workforce Management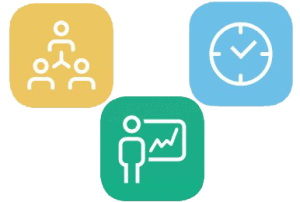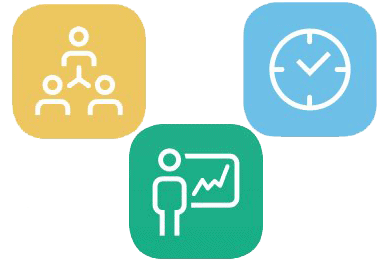 Managing the employees in a bar can also be a challenging task, especially for the large bars. To make things easier and more convenient for you, Upserve offers one of the best management integrations in the restaurant industry.
With this integration, you will be able to track employees' hours, schedule shifts and even communicate with your employees more effectively.
As part of employee management, you will need to handle the payroll in your bar from time to time. Upserve is equipped with the right set of tools to make this a breeze. In addition to payroll management, the system features gratuity integrations. These will come in handy whenever you need to decide, calculate and award tips.
You may access such employee management capabilities on the Upserve POS system on-site or remotely via the cloud.
Easy Addition of Items
With Upserve installed in your bar, you will not need to leave the establishment to add a beer to the system. While ringing up customer purchases, the system makes it easy for the bartender to add a gratuity, split tabs evenly or separate checks whenever required to.
For enhanced customer satisfaction in your business, the system makes it relatively easy for you to void or comp customer checks.
This, along with the pre-authorization feature of the system, makes it more convenient for your staff to closeout. While closing tabs, the bartender will not require the card from a customer for a second time. Not only is this convenient for the customers, but it is also known to prevent walkouts in bars.
Upserve POS System Downsides
Depending on the components you require in your business, you may have to ensure higher hardware costs with this provider.
3. The Best iPad-Based Bar POS System: Toast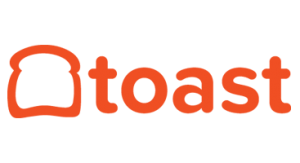 Get your business a point of sale system that is renowned for pouring higher profits into every highball, carafe, sniffer and pint.
By implementing this solution in your bar or nightclub you will be in a better position to overcome the chaos that is commonly associated with the rush in the business.
The system will allow the bartender(s) in your business to spend less time on the POS screen. This gives the staff more time to interact with your customers, hence offer enhanced customer service. All in all, this system will streamline operations, boost the customer experience, as well as make it easier for the bartenders to open and close tabs.
Other capabilities that make Toast popular among bar and nightclub owners include:
Flexible Menu Management
Just as is the case with any other business in the hospitality industry, you need to come up with a menu that is best suited for the business. Additionally, your bar menu needs to be friendly to the customers in your establishment. As you may be aware, bar menus tend to change from time to time.
Bearing all these aspects in mind, consider getting a POS system that features flexible menu creation and management capabilities. The solution you choose for your bar should also update on-the-fly.
Such a capability will ensure that the bar menu updates in real-time and in accordance with inventory changes. Whether you are adding a single drink or many drinks to the POS, you will find it as easy as clicking a button with Toast.
The system will also make it convenient for the owners or managers to alter the menu according to the prevailing demand. You may pre-configure the menu to run specific offers and specials at predetermined times and days. You will also be able to set up happy hour prices and add daily specials to your bar menu from anywhere.
Pre-Authorization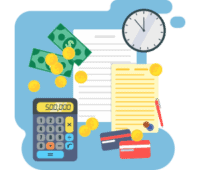 With Toast POS, the bartender will not need to ask the customers for their cards multiple times for the tab. Instead, you only need to swipe the card using the card reader once to open a tab in the customer's name. After that, you will not need the card again while closing the tab.
For this purpose, Toast is designed to verify the card information and then save it securely in the system. This way, the guests will be able to get their drinks faster and more easily. This feature will also help curb fraud associated with stolen cards. This feature will also ensure that you do not have unpaid tabs in your business at the end of the night.
Mobile POS
You may think of this as a mobile register that may be moved to wherever the customers are, only that it offers more capabilities than a conventional cash register.
With the Toast Go mobile POS solution, you will be able to accept orders and process payments from wherever the customers are seated in the bar. Just like the stationary POS solution, this mobile POS is capable of splitting checks and prompt the guests to tip their servers.
Toast POS System Downsides
Although the provider promises to charge you a payment processing fee that is similar to the prevailing industry rate, you may find yourself paying more. As time goes by, you will find yourself paying a higher processing fee per transaction.

This POS software can track unit costs, ensuring good budgeting. If you have more than one bar location, you'll enjoy complex inventory functionality for multi-location operations. You can transfer merchandise between locations and you have full visibility of all goods.
Set varying prices on a location basis for the same unit, helping you maximize your profit margin. Track inventory like never before.
Lightspeed POS Cost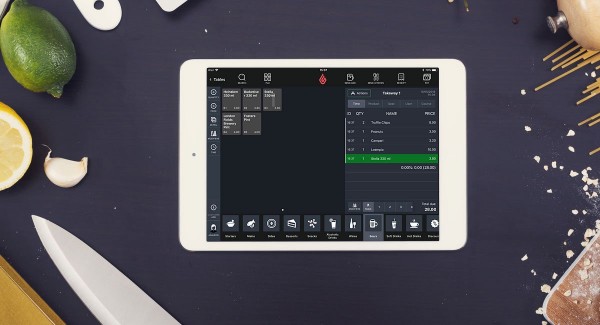 The cheapest Lightspeed POS plan is their small plan, which costs $99 a month for a single register. This plan provides access for up to five staff members.
The medium plan costs $169 a month and offers up to two registers and access for ten employees. There's also a large plan for larger establishments.
the plan you select depends on the size of your establishment. You will need to pay more if you want to add more registers or employee accounts than your plan allows.
Even the smallest plan includes 24/7 support, free software updates, multichannel capacity, and secure cloud backups.
Add to that robust multi-location management tools and an amazing array of ready integrations, and you tailor Lightspeed to fit your exact bar service needs.
Here's a brief overview of the features that make Lightspeed POS an excellent bar POS system:
Run customer tabs & split checks
Mobile device tableside ordering using iPads & iPhones
Drink order customization with modifier price adjustments
Drink menu lists that ties to inventory with automated reductions per-order
Schedule timed price events and discounts for happy hours and other specials
Offer a customer loyalty program via several 3rd party integrations
Automated upsells and promotion reminders
Add a food menu tied to your kitchen for bar fare
Top Features from Lightspeed's POS
Lightspeed offers the option to choose from a number of integrated merchant account providers and shift inventory between locations. Also, manage multiple locations, and offers multi-user staff logins for security, time and tip tracking.
Manage stock purchasing and receiving per location and split inventory products to track pours. The system also offers detailed location-specific and aggregate business reports and analytics.
Easy Sales and Management Operation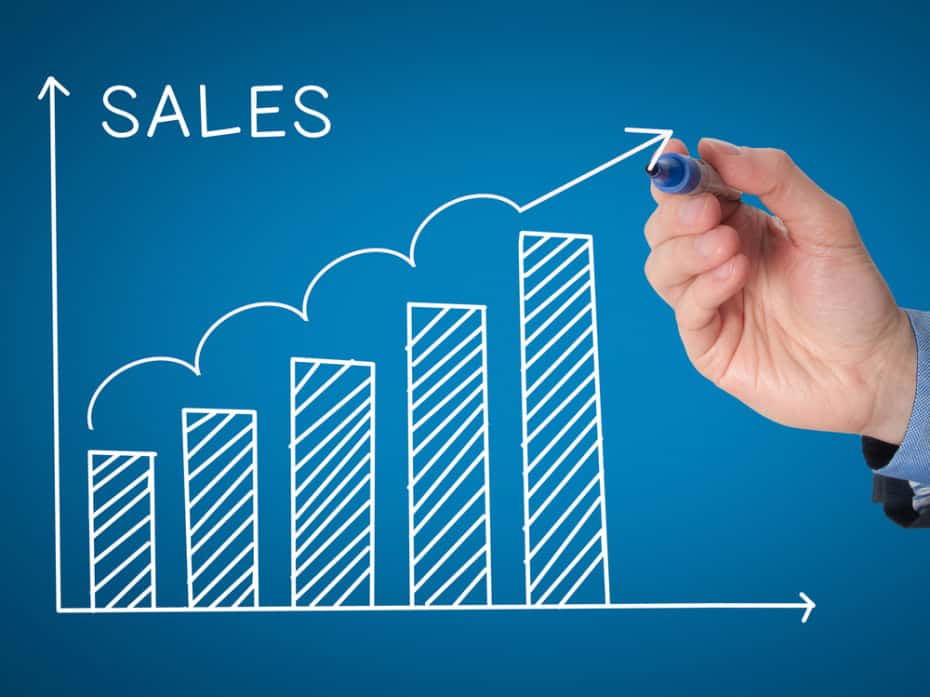 Lightspeed handles most bar sales and management needs seamlessly. Manage tabs and staff, customize orders, tie split inventory to every sale, and track tips.
Lightspeed is a great choice if you need to manage sales, inventory, and staff across multiple locations. Bar owners can oversee all location-specific activities from one central hub.
Take a look at aggregate data or break down reporting by location from there. You can even track patrons to target your email, social, and loyalty marketing efforts by location.
Build Your Own Checkout Register
Lightspeed also provides register bundles or you can build out your own checkout register with a-la-carte iPad stands, cash drawers, and receipt printers. The benefit here is that Lightspeed POS lets you use the registers and devices that meet your specific requirements.
As a bar owner or manager, you can use any mobile devices you already have such as iPads. Lightspeed register terminals are iPad-based and provide access to the backend business management system.
A big advantage here is that you can download Lightspeed POS to your own equipment – you don't need to buy new hardware from Lightspeed in order to operate its software. You can even use it with an iPhone for tableside ordering.
Possible Drawbacks
The only drawback we found is that it takes multiple steps to change out the inventory. If you need a number of add-on features, like online ordering, a loyalty program, or email marketing, you'll get these through third-party integration.
While these features aren't built into the system, you will be able to take advantage of them for an additional cost.
The Bottom Line
One major advantage of Lightspeed is that you only pay for the add-ons you need. Rather than paying a hefty monthly fee for bar POS software, this POS has streamlined base pricing. Users can add just the features and costs that matter to their operation.
The lightspeed POS software offers a wide variety of features that make it attractive for bars with a large staff and lots of inventory to manage.
5. Bar POS Software with Solid Inventory Management: Harbortouch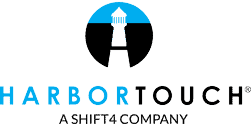 Harbortouch POS is a well-known name in the industry. The software provides real-time insights into sales and other financial information, customer behavior, inventory, and more.
The order management system features an activity dashboard that provides weekly or monthly sales reports for stock managers. Harbortouch POS can modify and add new capabilities into the system in case your bar grows.
Here are some other features that make Harbortouch a reliable bar and restaurant POS solution:
Menu Customization
Only you know what's going to be on your bar's menu. For that reason, Harbortouch will help you with adding new menu items and setup so your staff can process sales faster.
Change Pricing on the Fly
Whether you own a bar or a nightclub or both, the pricing for drinks may be different for each business vertical. From happy hour to the weekend rush, this bar POS system is flexible when it comes to price adjustments.
Bar Tabs
Pre-authorize a patron's credit card and start a tab so you don't forget what they ordered. Also, this will encourage customers to order more drinks.

Seating Management
If you have a large bar but offer food items on your menu as well, you may need to manage seating. With the software from Harbortouch, you can transfer a check to another bartender or offer check splitting.
Tableside Ordering
Harortouch has a proprietary Tableside™ feature where servers can tale orders right at the table. With your staff using a tablet, there's less room for error and orders will be more accurate.
Inventory & Employee Management
Easily track inventory, vendors, and purchase orders with Harbortouch. All this is done in real-time so you can be up to date.
Pull reports for every single employee at your bar. Track their hours, sales performance, overtime hours, and set special permissions for each user.
Customer Loyalty Features
Loyal customers keep your business running and thriving. Provide special incentives such as drink buybacks or promotions for your loyal customer base. Keep them coming with a point system, all tracked in the POS software.
Honorable Mentions: Other Bar POS Systems to Consider
6. Lavu POS
Bartenders can take orders by using an iPad or another iOS device. If your bar has a kitchen and serves food, easily send orders from front of the house to kitchen display systems in the back. Preauthorize transactions, reduce employee theft and get all the data you need.
7. Revel Systems
Revel Systems offers a robust management tool for bars. With the Always On Mode, keep your bar running even when your Internet connection goes down. Also, track the amount of alcohol poured, get restocking alerts, sell gift cards, and use various CRM features.
8. Shopkeep
Shopkeep is not just any POS system, they help you grow your bar business. With easy staff management, liquor monitoring, transaction tracking, and tab upgrades, you can focus on improving revenue instead of sweating the small stuff.
9. Talech
Talech is perfect for restaurants and bars. With various table management features, order management, apply discounts, and more. Talech is quite intuitive, offering clock-in features, customer analytics, loyalty programs, online ordering, real-time reporting, etc.
10. Square
If you're running a small bar, Square will be perfect for your operation. This POS system is built for fast transaction processing. Simplify complicated drinks with group modifiers such as 'double' or 'on the rocks'. Create custom menus and set special permissions for servers or bar managers.
Top Point of Sale Features Any Bar Business Should Look For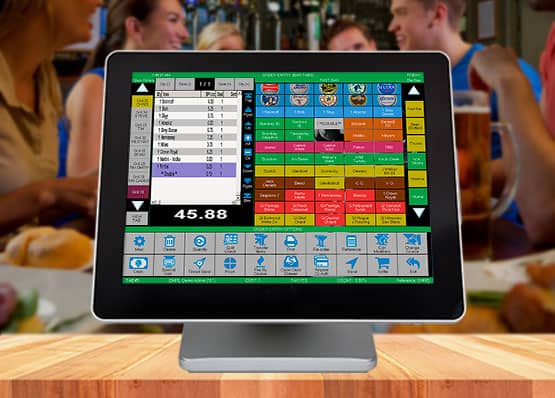 When searching for the perfect bar POS system for your operation, you'll find many options. Some packages are designed specifically for food and beverage service businesses, like TouchBistro and Toast.
Others, like Lightspeed, Square, and ShopKeep, are customized versions of popular multi-industry POS systems. However, they are quite ideal for bar and restaurant operations alike.
Minimal Staff Training
The one thing that can take a long time when hiring a bartender for the first time is training them to learn your POS system. Ideally, you want your chosen system to have an easy-to-learn interface.
This will simplify daily operation, and allow bartenders to process orders quickly. Also, you'll want to train your staff on important features like upselling, inventory management, and end of day reports, all from the POS itself.
Fast Payments
Most POS systems for bars and restaurants will have this feature. Speed and efficiency are the backbones of any bar operation. As such, you want to be able to take payments easily and open multiple tabs, without having to leave the order screen. For example, Lightspeed has a feature where you can swipe the customer's credit card and their full name will come up right away.
Check Splitting
If you are a bartender, you probably get asked often if checks can be split. Without a point of sale system, you'll have to remember what everyone ordered. This means splitting it up and printing a few checks. While this is not so much of an issue, if you get a POS system that doesn't cover this feature efficiently, you could be having a hard time at work, as they say.
Maybe you have a patron that gets a drink at the bar before ordering his food and he or she forgets to close out his tab. Again, not an issue, but the system you choose should recognize such scenarios and handle it well. Choose a system where splitting checks or moving your tab to another table is a breeze.
Bar guests almost always want to split their checks; with solid bar software, you have the ability to make everyone pleased.
Menu Management
Bar menus change all the time, and your point of sale system should adapt to it. Whether you offer happy hour specials or a new food item on your menu, you want a system that can sync all the information.
Ideally, you want a cloud-based system that will give you the ability to sync with your phone. That way, you won't have to be at the bar at all times if you simply want to update one item or one special.
More Features to Consider Before Choosing a Bar POS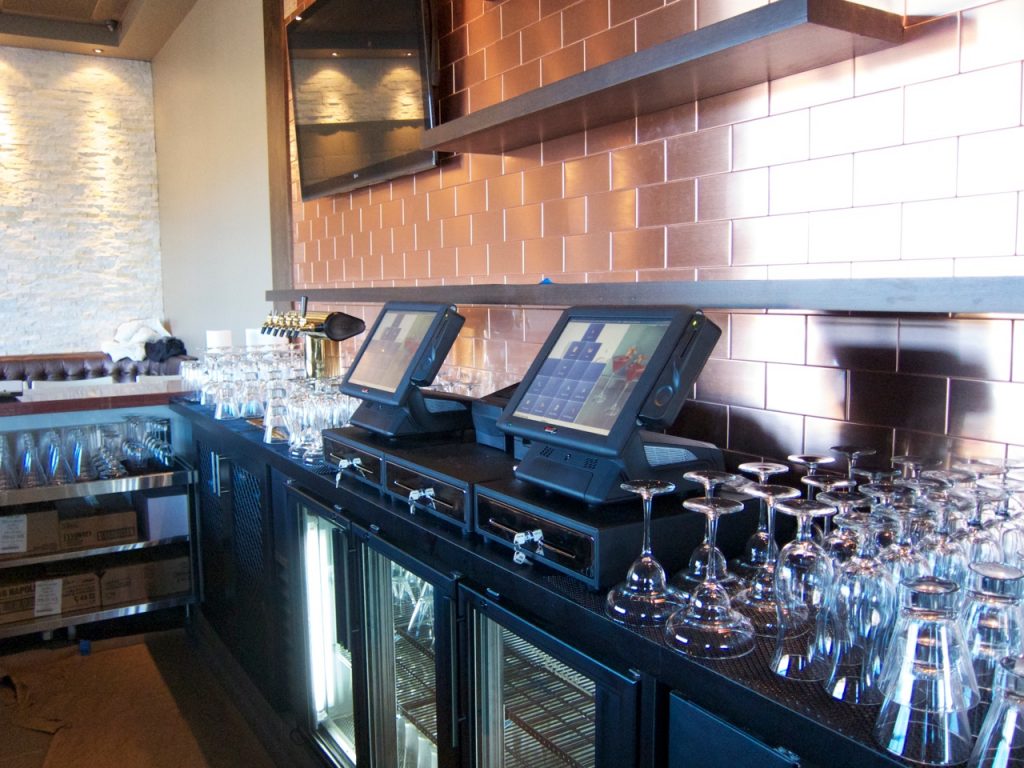 Just as is the case with other businesses in the hospitality industry, you need to deal with accounts payable, accounts receivable and the general ledger in your bar.
Most systems are capable of automating such tasks. However, you will need more bar-specific POS features and capabilities.
If you are currently shopping for the ideal POS solution for your bar, here are some of the features you should consider:
Drink Limits and Age Verification
Compliance is still a challenge that bar owners have to deal with every day. Avoid in your business is selling alcohol to underage drinkers. To ensure that you do not sell to persons below 21 years of age, consider getting a POS system that can verify your customers' ages.
Another neat feature for some systems is 2D imager for scanning the customer's driver's license. In some states, you may also be required to limit the number of drinks you sell per person. In such a case, you'll want a solution that lets you impose a limit on the number of alcoholic drinks sold per tab.
Drink Recipe Lookup
The POS solution for your bar should also feature a drink recipe database that's easily accessible. With such a capability, the servers can easily look up the drinks they are not familiar with and prepare them in a few minutes. In addition to the preloaded drink recipes, the feature should also allow you to add new recipes to the database.
The system should also allow users to conveniently look up drink components. A solution that allows the user to modify drink recipes on a per-item basis will also come in handy.
Price Scheduling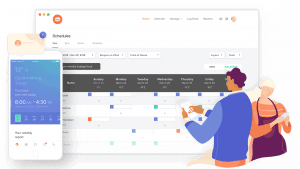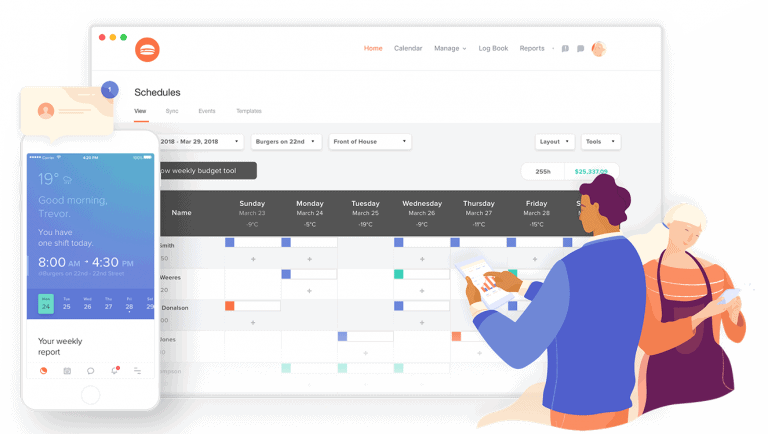 Managing the various specials and happy hour promotions, as well as multiple menus in your business, should be easy and convenient. The bar POS system you settle for should make this a reality for your bar. Again, the solution should give you enhanced control and customization capabilities for the promotions and bar menus.
For instance, the system should be capable of scheduling certain specials and promotions to run at specific days and times. With such a capability, you can as well schedule the system to automatically rotate menu prices at the pre-defined times.
Tip Tracking and Payroll
Like most of the leading bars and restaurants, you probably allow your customers to tip their servers. In addition to allowing the customers to tip the servers at checkout, the system should also make it easier for you to keep track of the tips.
The system should be capable of linking the various tips by the customers to specific user accounts on the POS. Such a capability has been proven to help bar owners with IRS recording and end-of-shift payouts.
Some bar POS systems are also known to integrate a time clock module with tip tracking. Such a system will be if great help whenever you are processing your business' payroll.
Manage Your Bar More Efficiently With Software
A POS system will make or break your bar business. For every software vendor pushing a program, there are tens of misleading statements, hidden fees, and other risks. However, the right system can customize a solution that works for your specific business. The best bar POS system must have easy-to-use software and compatible hardware to process and record sales. Some hardware may include cash registers, touchscreen monitors, receipt printers, and more. If you manage a small bar, you may not need multiple cash registers or stations. But, if you are using an outdated system, consider upgrading your bar POS system. A more complex system is meant to help you manage your operation more efficiently and increase revenue.