The Toast point of sale system has revolutionized the way restaurants manage operations, from how an order is taken to back of house control. The user-friendly platform is an affordable system that integrates with any foodservice business big or small.
Toast POS Quick Overview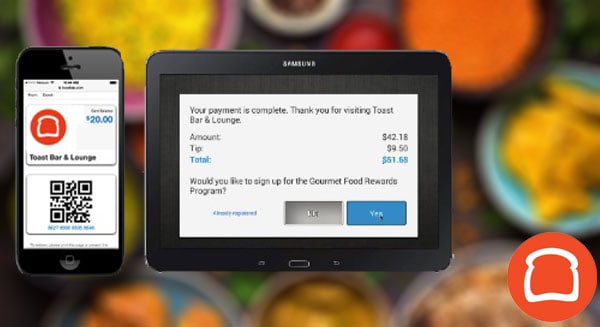 The Toast point of sales system is a niche product specifically built for the foodservice industry. Running a restaurant requires certain equipment…and Toast gets it. The company is led by industry veterans from every aspect of operations. Even your Toast installation experts have run a fry basket.
In addition to a point of sale system with employee management, inventory, and robust reporting, Toast has several other add-ons and programs to round out your business. This includes, but is not limited to:
Payroll management
Loyalty programs
Capital funding
Flat-rate processing
Hundreds of branding options
If you are thinking about integrating Toast in your restaurant, the following is a quick guide to help you decide.
| PROS | CONS |
| --- | --- |
| Detailed analytics and reporting in real-time. A business can make more informed decisions. | Customer support is very busy and can be a hit or miss. Staffing can be limited. |
| Robust customer support resources with a comprehensive knowledgebase. | Many features must be purchased for an additional cost. |
| Extensive customer loyalty program with data collection and digital cards. | The learning curve can be high for staff the more complex the system gets. |
| Offline and mobile capabilities. Access the system from anywhere at any time. | At times, the system can freeze or get glitchy depending on how many terminals you use. |
| Custom flat-rate processing fee. It doesn't change depending on the card. | Delivery mapping does not use Google Maps and can be inaccurate. |
Toast POS Support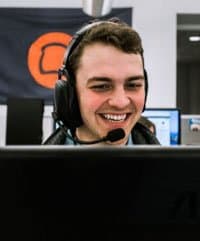 The people that created Toast are restaurant industry veterans. Foodservice is incredibly time-specific and thus they have built a robust customer and technical support system that's well-rounded and incredibly informative.
All customer support is included in the monthly service fee except for installation, which starts at an additional $499. Here's a breakdown of what is offered:
Configuration
Once a restaurant purchases a subscription, Toast staff will work with you to customize and configure the platform. Experts will also help to personalize a menu and streamline operations.
Staff Training
Toast experts will come on-site to train your staff on how to use the Toast POS system. The brand has invested in a multitude of resources that include training videos for managers, tutorials, hands-on demos, and interactive material.
Knowledgebase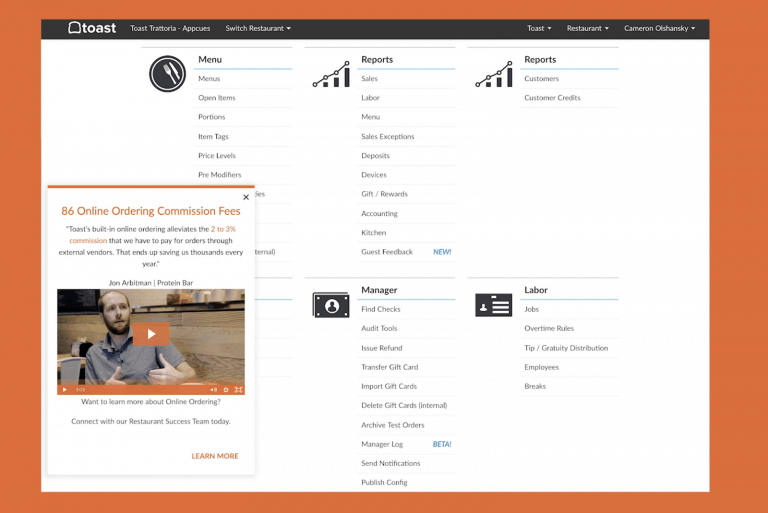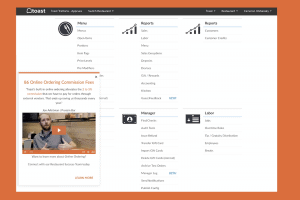 In addition to training resources, Toast offers a comprehensive knowledge center that's searchable. Users can "attend" Toast University, look up FAQs, access troubleshooting tips, and find thorough material on menu management. The main sections include:
Getting Started
Hardware
Reporting
Payroll and Team Management
Support Tickets
Customers can easily submit support tickets without ever leaving the app. All you need to do is fill out the form with an email address and your question. Someone will get back to you quickly.
Compare
Toast provides an easy-to-use comparison tool so you can bump it up against competitors. This is a unique feature that demonstrates just how confident the brand is with its product.
Resource Center
eBooks, short video clips, and templates designed to help you run your restaurant better. It also includes a Menu Engineering Course with data on managing your website and third-party delivery sites.
Blog and Podcast
Stories and advice from people who power the industry.
Installation
The cost of installation depends on the size of your business. However, every installation add-on includes:
Self, remote, or on-site installation.
Flexible onboarding that's designed by industry vets.
24/7/365 email, phone, and live chat included.
0% financing available.
If you don't choose on-site installation, Toast will ship everything you need plus detailed instructions and 24/7 phone support.
Toast POS Demo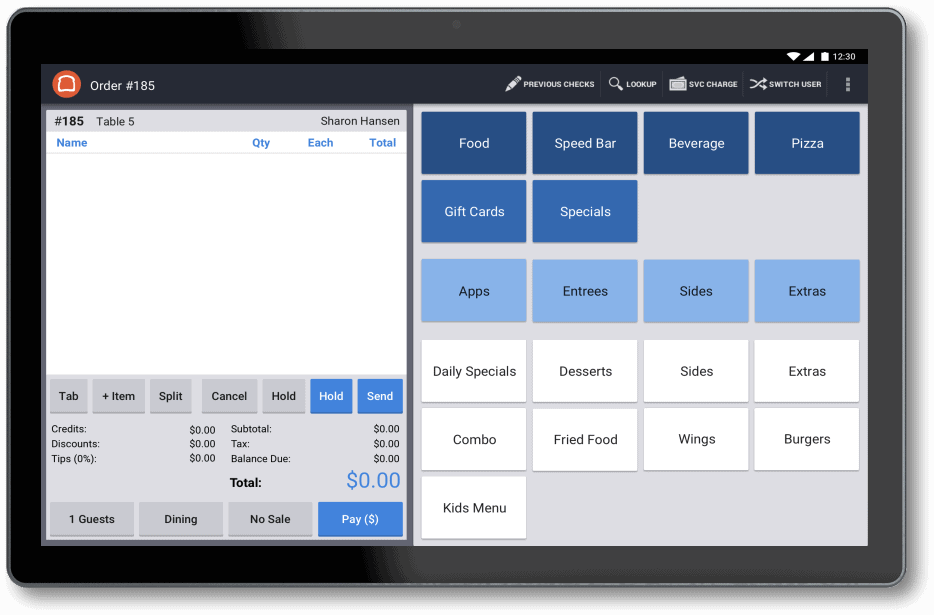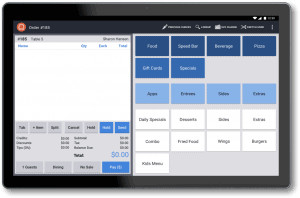 If you are a person that likes to test before you buy, Toast offers a free demo of the product. In addition, they will customize the demo depending on your business needs. Once you fill out the form, a Toast specialist will reach out within 24 hours to schedule.
It includes a walkthrough catered to your restaurant's unique needs. The specialist will then follow-up with a custom price quote based on your ideal hardware and software setup.
Toast POS Pricing
Toast POS pricing is fairly straightforward for a point of sale system. Since most pricing is custom, you can be sure the system will always cater to the needs of your business. Every Toast offering includes:
Toast Software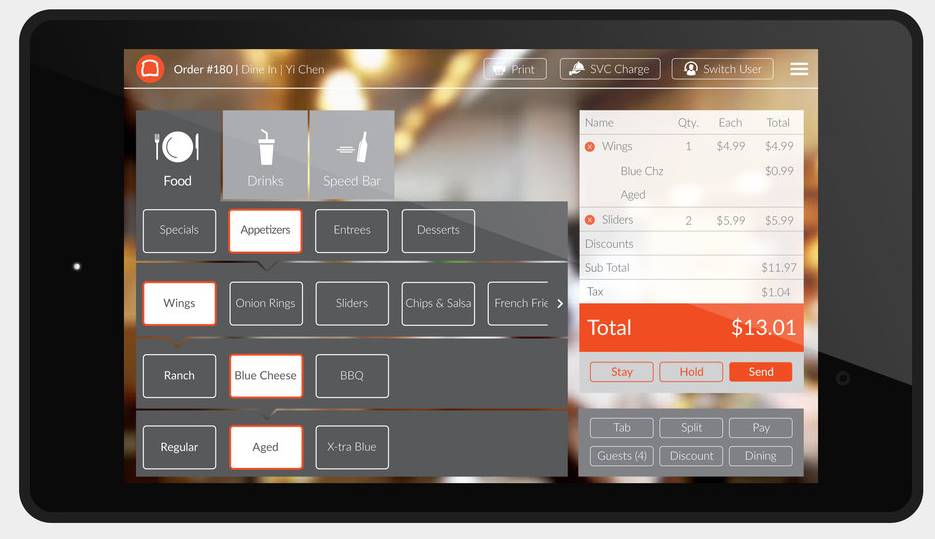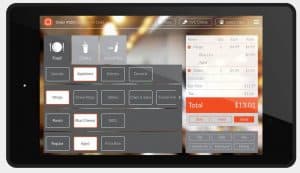 Starting at $75 per terminal per month, Toast also gives you discounts based on volume. The software package includes:
Kitchen operations
Menu management
Orders workflow
Cloud-based reporting and analytics
It also includes a partner marketplace with over 80 integrations with leading restaurant technology. Each additional terminal costs $50 per month.
The software also comes with add-ons for small monthly fees. In addition to Toast Marketing and Payroll, the following are applicable:
$50/month for Physical and Digital Gift Cards
$50/month for Online Ordering
$25/month for the Loyalty Program
Toast Hardware

Toast equipment is restaurant-grade with 0% financing. The sleek and commercial hardware is powered by an Android operating based system. The robust equipment is specifically designed for the restaurant environment and able to withstand spills, drops, heat, and heavy traffic.
The hardware is a suite of adjustable and elegant designs made to make life easy for employees. Package prices start at $450 for a handheld tablet and $1,350 for a terminal bundle. This includes the following:
Cash drawer
Receipt printer
Tablet
Stand
Credit card reader
Case
Kitchen printers and routers are sold separately and do not come included in any package.
Toast POS Credit Card Processing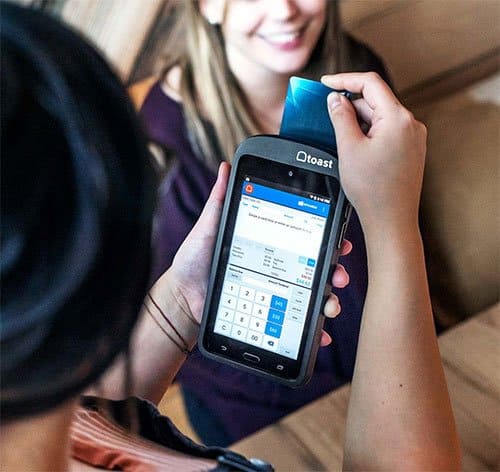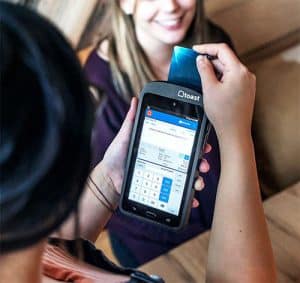 Toast handles the processing for all customers. The credit card processing is a flat-rate structure, so you always know the rate you are going to pay, regardless of the type of card used. By Toast managing the credit card processing, it allows them to offer unique features and functionality.
Rewards are tied to credit cards, so your customers can earn points automatically. Additionally, the system acts like a customer relationship management (CRM) tool by collecting information after they swipe or tap their cards. Over time, this builds a detailed customer database that can be used for segmented marketing.
There is only one single rate and no hidden fees or markups at the end of the month. A business knows exactly what the costs are ahead of time. A custom-built rate is created based on your unique card mix.
How to Use the Toast POS System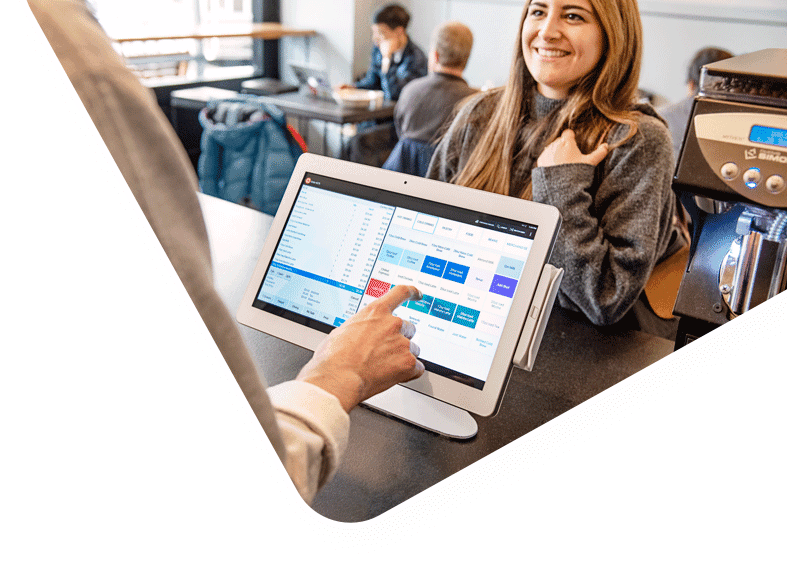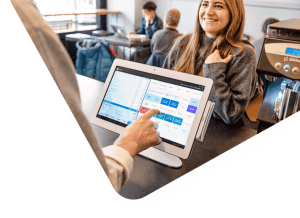 Toast is one of the most user-friendly products on the market. Not many POS brands give you the option of on-site installation. The additional staff training that comes with that can be invaluable.
To use Toast, simply download the app and sign up for the service. If you are not sure about it, start with the free demo. It's customized, so you'll have a feel for the program prior to buying.
Once you have purchased the product, you can choose the type of installation required. If you are new to a point of sale system, it is highly recommended you pay the extra $499 to have a Toast tech come out and help you install. Not only will they ensure you are up and running quickly, but they will also train any staff you need.
Once you have the system operating optimally, there is always a multitude of Toast resources and ongoing education in case you run into any issues. And of course, if all else fails, Toast customer support is some of the best in the business.
Toast POS Features
What people rave about Toast is how user-friendly the program is. The dashboard is straightforward, yet the number of features and integrations offered enables a business to accomplish virtually anything. In addition to point of sale software, a restaurant can add a multitude of other elements. Here is a brief overview of what they offer:
Point of Sale
The POS program is an intuitive experience that you can access at any time, from anywhere. It has all the features you need to run a restaurant, including:
Tableside Service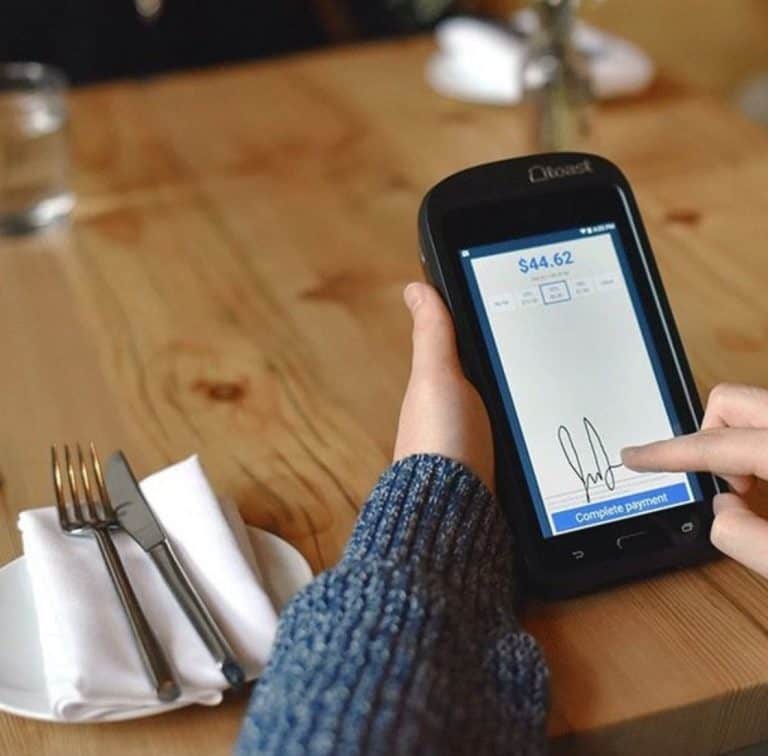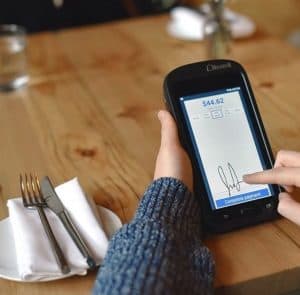 Toast has developed handheld technology that can withstand the restaurant environment. The tableside service enables your team to optimize time with guests, speed up the checkout process, and accelerate operations.
Payments can be made right at the table with either a card or EMV. Staff can collect and respond to guest feedback immediately, which means fewer bad reviews later on. The tablet even notifies servers the second food is ready, so it never sits in the window getting cold.
Analytics and Reporting
Measure your restaurant's consistent performance through the Toast Analytics and Reporting feature. You can keep tabs from anywhere, on any device. You always have cloud-based access to key reporting.
With "location overview" you can see a unified view of net sales and labor costs across every location. It's easy to access a quick sales summary and monitor inventory to identify areas of improvement. It's all real-time sales, menu, and labor data.
Every night, key business metrics can be sent to your email. All insights are included in one simple report. There is no extra analyses or downloading required. It's all in the dashboard with mobile access.
Reports can be viewed with a specific filter by days, promotions, or holidays. With comparative reporting, you can quickly compare sales across multiple locations or time periods.
Menu Management
Toast enables a restaurant to master their menu wherever you are. Menu updates can be made at any terminal or device, so you don't have to wait to 86 a product. Time-sensitive changes can be done instantly.
If you're running a special, add a menu countdown to 86 a dish. That way, the servers and kitchen can be synced at all times. The menu is cloud-based so even if your wi-fi is down, changes can still be made. All updates are automatically reflected in-house and online. It's universal.
Payroll and Team Management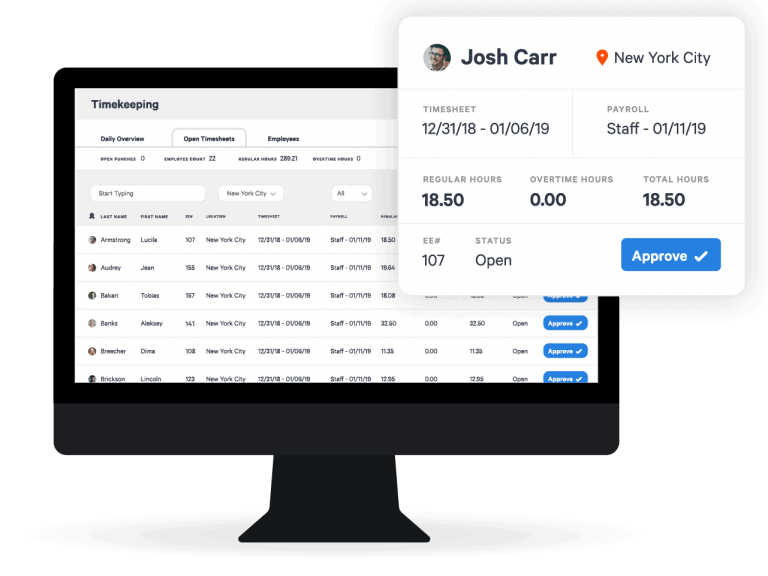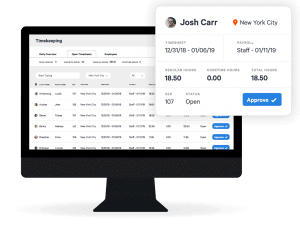 This Toast feature allows a restaurant to streamline operations and save time by managing payroll all in one spot. It automatically syncs with the POS system and keeps one employee file across the whole enterprise. That means, there's no more entering double information on new hires. The data will populate at any store.
Tips are automatically distributed in the system too. This eliminates any time-consuming manual edits at the end of shifts. It also saves from instances of fraud or unfair sharing practices. It means faster timesheet approval and a swifter pay process.
When employees clock in, their hours are automatically synced to payroll. There is no external file or manual entry required. That makes running payroll a smooth and easy process, not the tedious task it usually is for management.
With Toast Payroll and Team Management, a restaurant can easily navigate between different pay rates and types of employees. Obviously, some are tipped with a less hourly rate than others. Paying the back of house is entirely different than paying the front of house. The system will also automate minimum wage calculations and blend overtime across various locations.
The program features tools and HR experts to assist in prioritizing compliance through state and federal labor requirements. Since those change all the time, this feature can save a business a lot of issues down the road. It will also automatically calculate taxes.
Managers can easily approve employee punch data, PTO requests, and shift swaps. All of this will sync to payroll. All stages of the employee lifecycle can be managed with one system. Open enrollment and benefits can also be handled with Toast.
Online Ordering and Delivery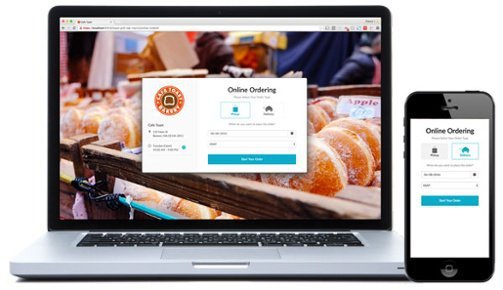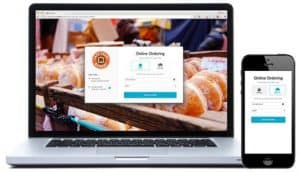 There's no need to hire a developer and create your own ecommerce site. With Toast, they provide an online ordering system that does it all. You can reduce third-party costs and eliminate the need for extra hardware. Engage guests while avoiding unnecessary fees.
This also means you can reduce staff and labor costs. It empowers your guests to help themselves, which can save tons of time. Many restaurants are hesitant to expand their online presence because of costs. Toast does the opposite and will save you money on digital marketing.
Users online have full menu visibility in real-time. You can easily display add-ons (like extra dressing) or modifiers to leverage sales and increase the average check size. The site is also mobile responsive. So, guests can order from any device, anywhere they are located.
The online site can be customized and branded for business continuity. All personalized orders go straight to the kitchen. This takes one less step out of communication and connects the guest directly to the back of house. There are never any crossed wires.
When a user orders online, the customer data is automatically saved. This makes it simple for your guests to check out the next time they order. It encourages repeat business through convenience.
All updates to your menu and inventory are seamlessly pushed to the online site. After all, you want guests that are ordering digitally, to feel like they're really in-store. There's no need to duplicate efforts on your website. The Toast POS system does it automatically.
A business can also set windows for takeout and delivery options. For example, perhaps your restaurant only delivers on weekends. This can be easily conveyed online. Pre-set delivery zones mean better communication as well. People won't be ordering outside of your district.
Loyalty Programs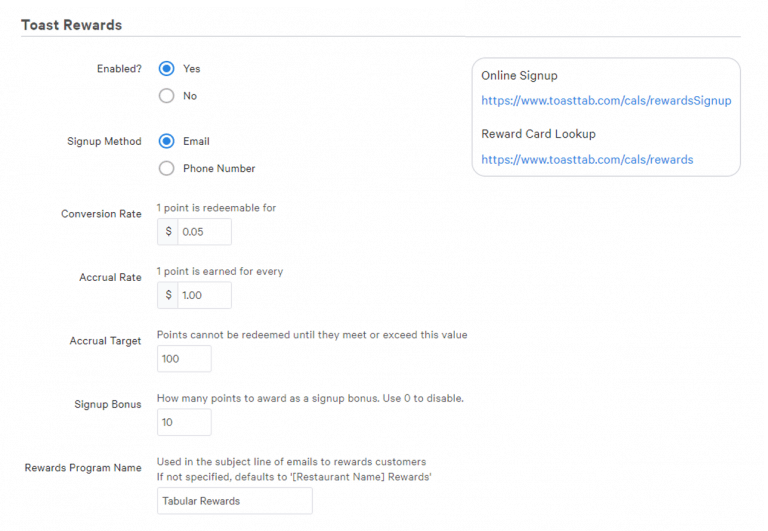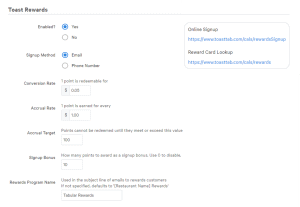 Toast Loyalty offers a simple and integrated way to reward your guests and increase customer retention. There are no extra steps for people to opt in. It's all done with the swipe of a card. To sign up, simply enter a guest's email when they are checking out. Diners can then log in at any time to check their points balance and update their account.
Every business can customize sign-up bonuses and set accrual/redemption rates. It will even track birthdays for special rewards. The loyalty program fee is one flat fee every month but will keep your sales rolling in.
When a customer returns to the restaurant, management can easily access their order history. This means an educated guess on someone that orders the same thing. And we all know there's no better way to impress a customer than when you read their mind.
Lastly, you can always run reporting on the program to identify trends. Are people ordering the same thing? Do you need to change inventory? All of this creates deeper insight that can help a business make more informed decisions. It also keeps from wasted stock and over-ordering.
Toast Capital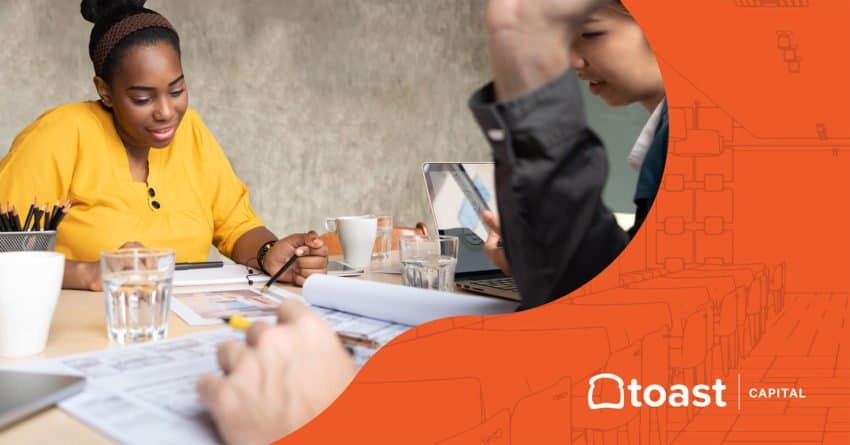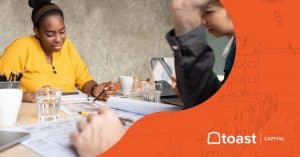 Toast believes in your business so much they also offer fast and flexible funding. Eligible customers can have access to loans ranging from $5,000 to $250,000 to accomplish their goals. There's never any compounding interest or late fees; just one fixed cost.
Toast Capital doesn't require a restaurant to put their assets on the line. You can get funding without the need for a personal guarantee. That means there's no credit score requirements either. Your restaurant is evaluated historically while taking industry-specific challenges into account.
Repayment works automatically. Every time a guest pays with a credit card a small percentage goes back to repayment. The cost of capital does not change based on the time it takes to repay. The amount held back is based on your restaurant's projected sales and the total amount of the loan. There is a target repayment date of 270 days but no fixed loan term.
It works like this:
See if you're pre-qualified.
Apply in just minutes.
Get funding in as soon as one business day.
Automated repayment begins.
Applying for the loan will never affect your credit score. The loan can be used for any business purpose necessary. This includes things like:
Covering short term cash flow
Purchasing equipment and inventory
Refinancing or paying off debt
Opening a new location
You get the picture!
Additional Features: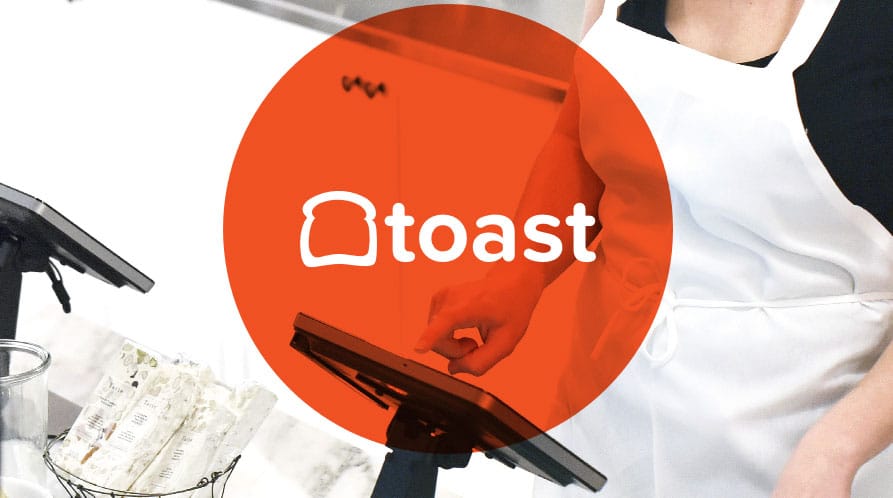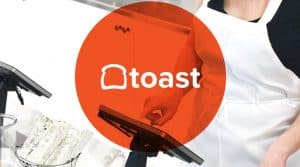 Some extra features to note are:
Split checks
Digital receipts
Runs on Android
Orders fire directly to KDS
Real-time feedback alerts
Toast POS Hardware
Toast offers some of the most extensive packages of branded POS hardware on the market. Every piece of equipment is built to withstand harsh temperatures and high-pressure environments. You can drop, kick, burn, or drown your tablet and it will still take an order. Here is what Toast has to offer for hardware options and kits:
Toast Flex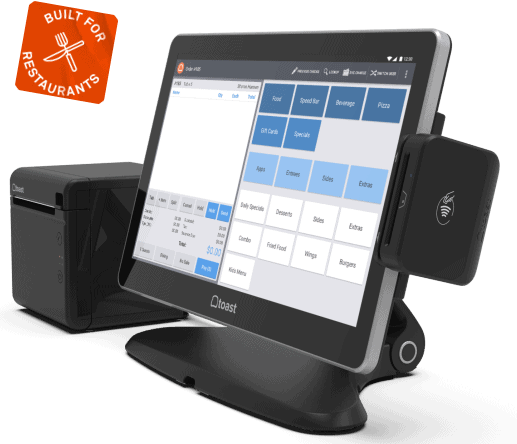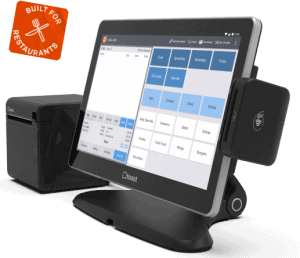 This equipment is optimized for speed and ease of use. You can adjust the screen, flip it, and fit it into any restaurant concept. The system has optimized ordering and payment workflows to save both time and money. Additional features include:
14" screen adjusts in three ways
16GB flash memory
Low Mode: 6.5" x 14" x 8.6"
IP54 durability rating
Bluetooth 4.0 BLE
Toast Flex for Kitchen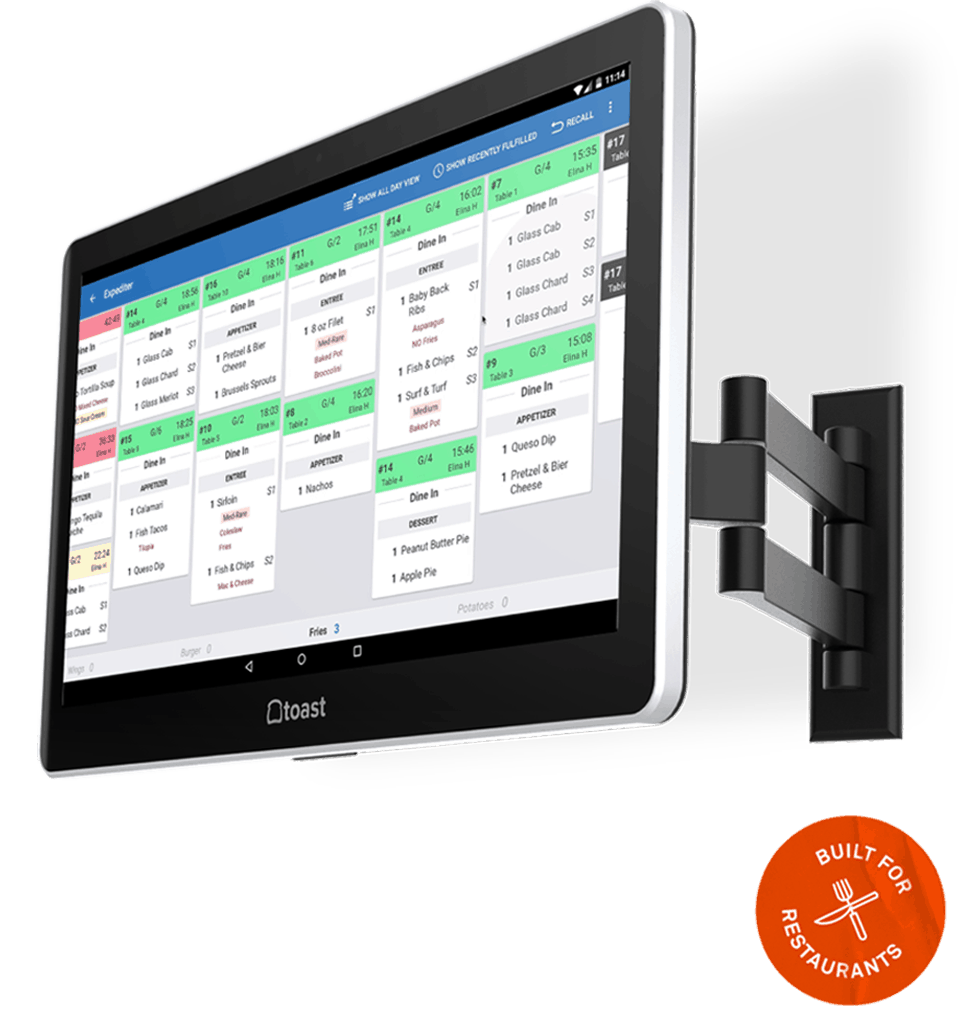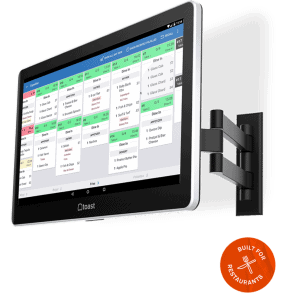 This kitchen display system (KDS) is designed to withstand the heat. It connects directly to the front of house and online ordering for optimal communication. It will even time the printing by station and prep. Other features include:
Swing arm stand
14-inch full HD LCD and touch screen
Operating system support: Android 7.1 and future updates
4GB LPDDR4 ram memory
Power over ethernet 802.3 at (25.5W) connectivity
Toast Flex for Guest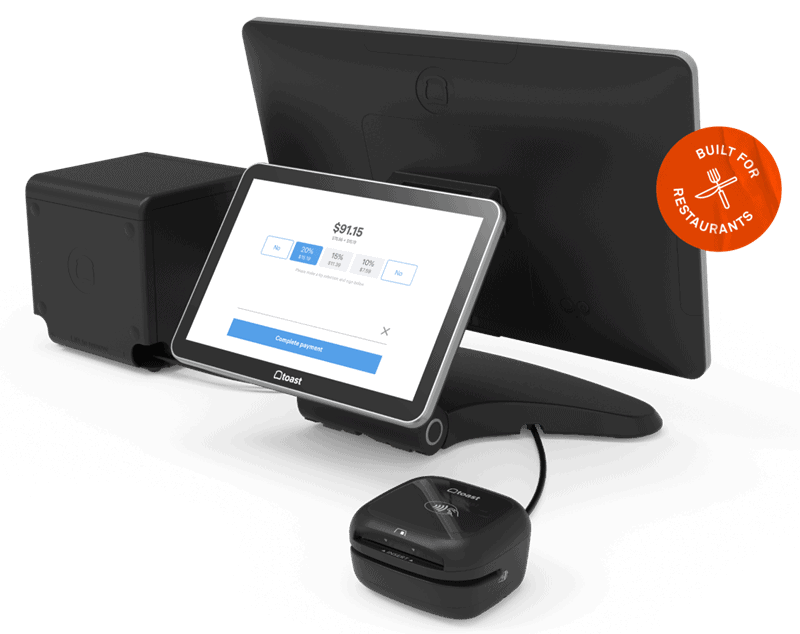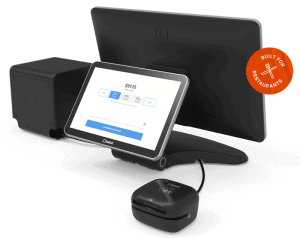 This hardware is designed to empower guests and keep the lines moving. It gives people the transparency they want with an 8-inch guest screen to show the order. Additional features include:
5 Megapixel fixed-focus camera
HDMI, USB, Toast Connector and type-C port
16GB flash memory
Wedge mount or direct attach screen
Bluetooth 4.0 BLE
Toast Go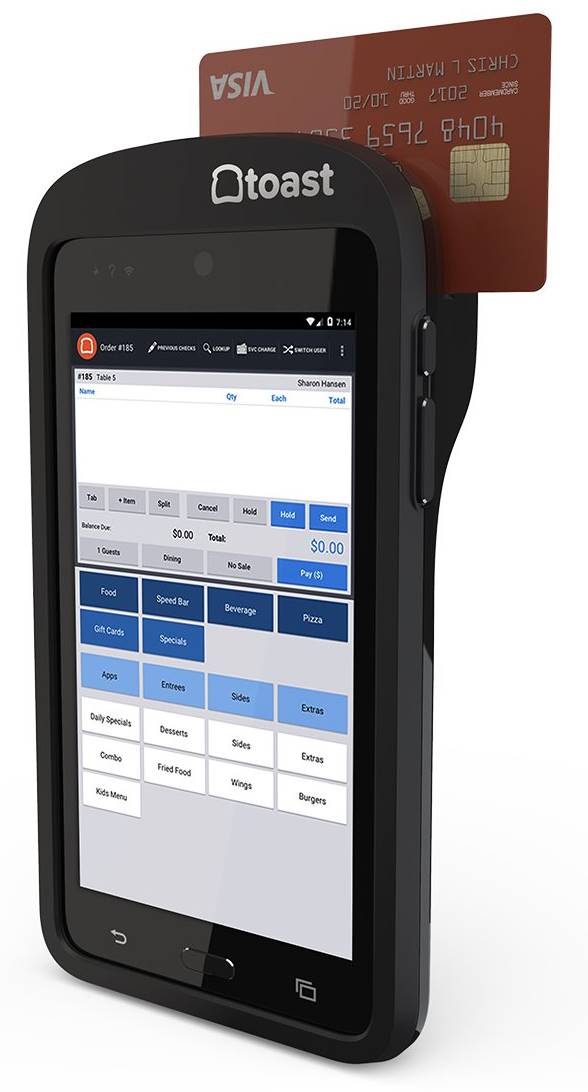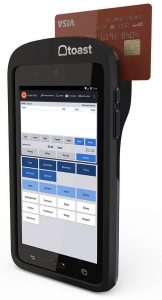 This is a fully integrated POS system that fits in the palm of your hand. This makes tableside management and mobile ordering a snap. Everything is built into the tablet and you can expect convenience from features like:
Digital signature and receipts
Real-time customer feedback with notifications
Menu item detail with prompted modifiers
Battery life 40% longer than iPads
Built-in mag strip and EMV card reader
Kiosk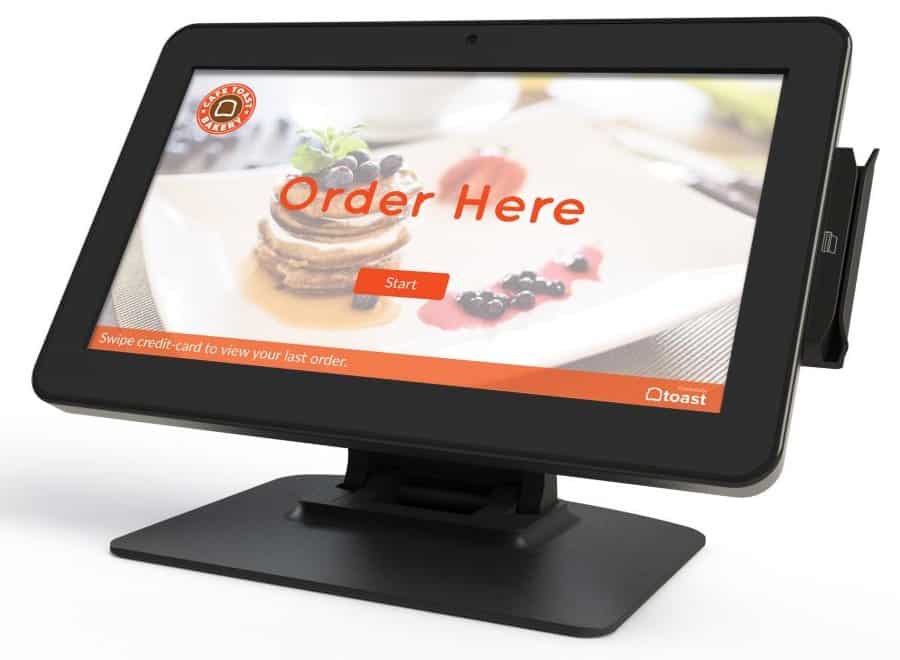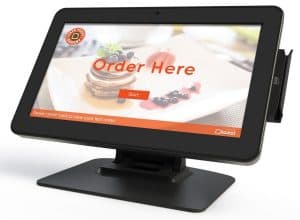 This is Toast's true self-service item. Guests can be delighted with a digital ordering experience that will leverage your sales and save on costs. Staff has more time to focus on what matters. Features for this hardware system include:
Direct KDS integration
Tip on screen
Up-sell prompts
Scanner integration
Additional sales channel
Quick Overview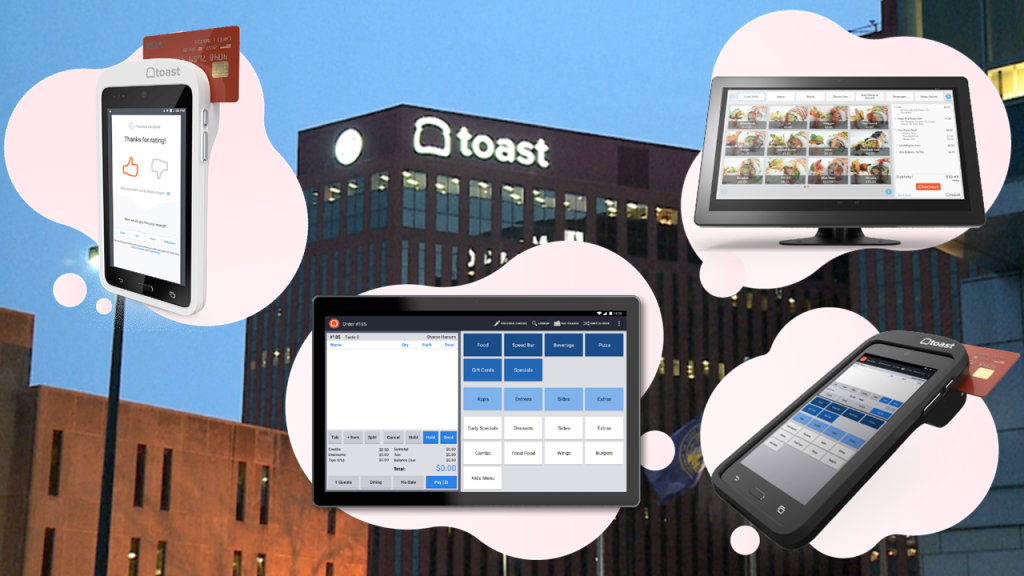 Here is a quick overview of which software and hardware accomplishes what for your business:
Front of House
Allow your team to focus on what matters most and free up time.
Point of Sale

Intuitive and easy to use
Table management
Real-time reporting and analytics
Offline mode
Customer loyalty programs

Kiosk

Easy-to-use interface
Scanner integration
Tip on screen
Custom branding
Images of menu items

Toast Go

Order notifications
Automatic menu updates
Drop and spill-resistant
Tableside payments
¼ hour battery life
Back of House
Increase communication in your kitchen and smooth out operations.
Inventory

Centralized inventory data
COGS reporting
Capitalize menu and profitability
Variance reporting
Waste tracking and over-portioning

Kitchen Display System

Fire by prep time
Double-tap fulfill, single-recall
Color-coded modifiers
Speed of prep reporting (by station)
Integrates with Toast Go

Menu Management

Multiple locations in one dashboard
Operational configuration
Restaurant framework template
Multi-location labor permissions
Global reporting
Guest-Facing Technology
Grow your business and attract new guests. Empower and engage them.
Loyalty Programs

Credit-card linked program
Opt-in at checkout
Customizable rewards system
Flat monthly fee
Simple online points lookup

Online Ordering

Real-time menu sync
Prompted modifiers
Save guest data
No third-party commission on orders
Integrated delivery dispatch

Gift Cards

Email and SMS digital gift cards
E-commerce sales
POS integration
Branded physical gift cards
Connected liability reporting
Back Office Operations
Streamline back office operations and increase efficiency.
Payroll

Recruit, onboard, and pay benefits
Calculate tips and overtime across locations
Schedule and swap shifts
Payroll administration
HR and legal resources also available

Reporting and Analytics

Full restaurant assessment
Live data
Mobile accessible
Intuitive visuals
Automated nightly email

Multi-location Management

Operational configuration
Global reporting
Void, payout, and discount parameters
Multi-location permissions
Restaurant framework template
Partner Ecosystem
Toast enables you to access an entire ecosystem of reliable partners. They offer over 80 different integrations, trusted advisors, and a partner marketplace.
Loyalty
Inventory
Accounting
Marketing
Administration
Restaurant Types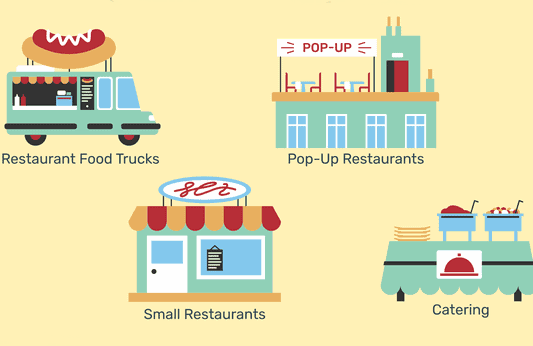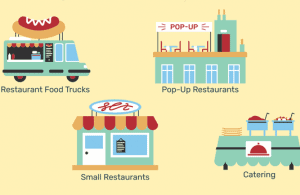 In addition to already being a niche product (foodservice industry), Toast is designed for restaurant success. Therefore, they break out the offering into several different types and styles of restaurants, which include:
Fine Dining
A full technology suite to deliver an elegant and memorable guest experience.
Casual Dining
In this atmosphere, you need to turn more tables to increase revenue. Toast designs a single platform that allows a casual dining establishment to run more efficiently.
Fast Casual
This custom platform is developed to increase throughput in a fast casual environment that requires a high volume of service.
Bar and Nightclub
This helps with the need for speed. Toast enables you to serve bar patrons fast. It's an intuitive POS built with the bar atmosphere in mind.
Cafe & Bakery
Turn every customer into a regular with engaging digital experiences and efficient operations.
Enterprise
If you have multiple locations, you need a secure and reliable technology partner like Toast. They give custom quotes for enterprise organizations.
Integrations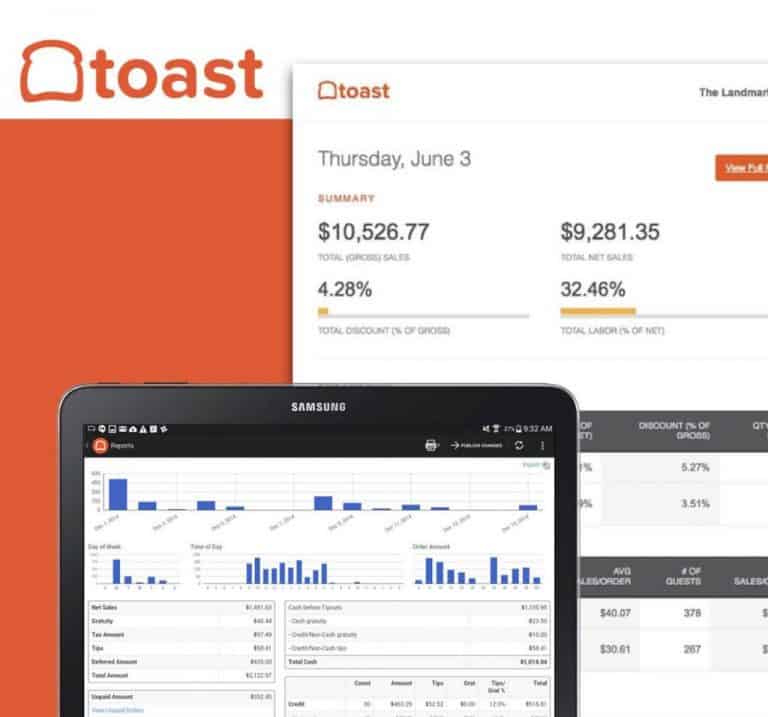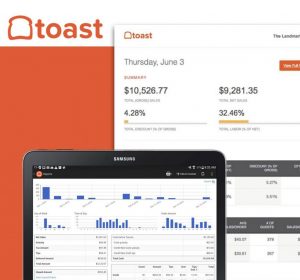 One of the most powerful offerings of the Toast POS system is the number of integrations and partnerships they have. Every aspect of running your restaurant can be covered by the Toast brand. There are over 80 separate integrations, so it's impossible to review them all. However, here are a few quick ones to consider as an add-on:
Accounting
Cohesion offers a comprehensive and full-featured accounting integration that is based in the cloud. It bridges the gap between what Toast has and additional financial systems.
Marketing
Incentivio is a mobile-first and cloud-based marketing platform that enables restaurants to create highly-personalized campaigns that drive sales. It focuses on an all-in-one guest experience.
Inventory Management
Marketman helps to control food costs and cut down on waste. It will automate a lot of your systems so money doesn't go out the door on food no one is buying.
Additional integrations include:
Employee management
Online ordering
Back of office
Reporting and analytics
Customer engagement
Reviews and Testimonials
When searching reviews of the Toast platform online, here are some negative and positive ones that stand out:
Positive
Set-up: Implementation is solid and the installation process is great when on-site. The transition was very easy.
Updates: The program is consistently updated with bigger and better stuff.
Mobility: The ability to know how the restaurant is performing when management is not around.
Efficiency: Toast tremendously improves efficiency and flow from the front to the back of house.
Negative
Customer Service: Although extensive, customer support seems to be understaffed. Answers can take days.
Cost: The cost isn't always transparent as add-ons can greatly increase what you pay monthly.
Delivery: The online ordering system needs work. Toast switched away from using Google Maps.
Glitchy: The more features you add, the more the system can freeze. This is a major challenge during busy times.
Final Thoughts
If you are running a restaurant, Toast truly has it all. That being said, it can come at a cost. The more bells and whistles you add, the higher the monthly cost. Remember, add-ons are not a one-time price, they are an ongoing fee.
However, despite the pricing setback, it is one of the only systems on the market to truly cater to the foodservice industry. You can see this in how they design the hardware and integrations for the software. So, if you want a system that will last and can grow with your restaurant business, Toast is probably the system you're looking for.