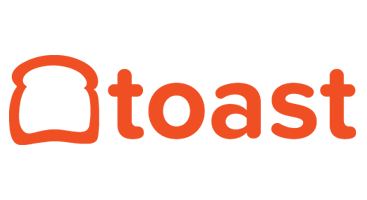 Anyone who has ever worked in the restaurant business has heard the saying that the customer is always right, and has been more or less compelled to adhere to it. The good news is that the creators of Toast POS, three former co-workers: Steve Fredette, Aman Narang, and Jonathan Grimm, understand this and have designed the system accordingly.
Together, they have managed to create a user-friendly and affordable POS system that promises to resolve most of the major problems faced by the restaurant and hospitality business.
Toast POS Review – Quick Overview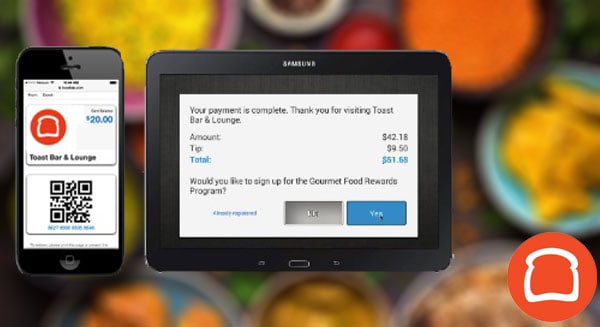 The product, which is suitable for all types and sizes of restaurants, is competitively priced and remarkably intuitive. It has a number of reliable features both on the front and back end, and a commitment to customer service that is virtually unrivaled.
Toast is Android-based, though the company creates also a LAN network for their customers; all of the POS data (the menu and other configurations) is downloaded and cached on each connected device. Thus, if the internet connection is interrupted, all devices can still work normally in offline mode. Printing is communicated via the LAN, and credit cards are encrypted and stored locally until the internet connection is restored.
Reviewing the Toast POS System
| Pros | Cons |
| --- | --- |
| User-friendly | Feasible reporting |
| Strong customer support | Add-ons cost extra to install |
| Specifically designed for restaurants | |
| Provides offline mode function | |
Pricing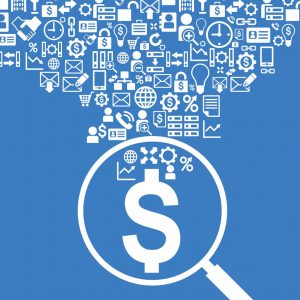 Toast offers a quite straightforward and competitive price format. Subscriptions (Core Software) begin at $79/month. This embraces the entire gamut of POS features, plus mobile POS technology, full-view reporting, customer data tracking, 24/7 support, take out and catering functionality, and infinite software updates.
After that, each additional device you use costs $50/month. If you are running a big, full-service restaurant (or a restaurant chain) and need more than six terminals, you should contact a Toast representative for information about custom Enterprise pricing.
Add-on prices:
$25/month for the Loyalty Program
$50/month for Physical and Digital Gift Cards
$50/month for Online Ordering
However, Toast can also provide you a quote if you are considering adding some of their in-house features which could potentially bring the price slightly down. If you're looking for more, shall we say, flexible payment options, Toast does offer financing programs to qualified applicants.
So, instead of paying for your hardware upfront, you can pay for the whole package in monthly installments. Hardware packages start at $899 and remote installation starts at $499.
Get FREE POS System Quotes
Cloud-Based Or Locally-Installed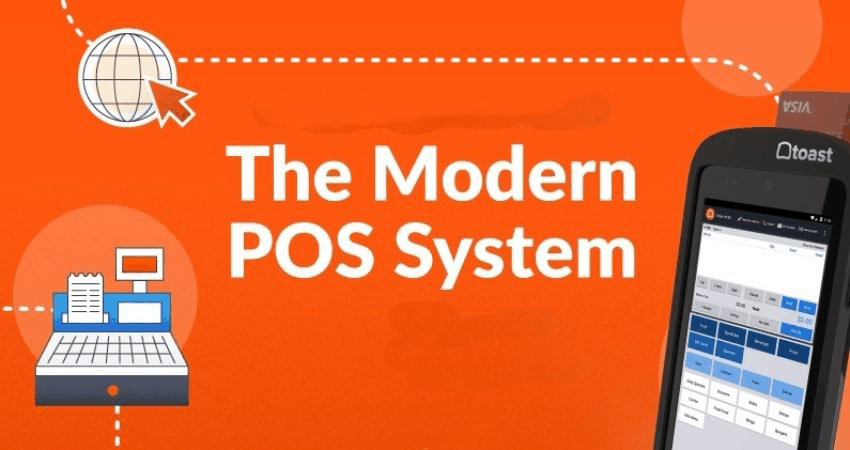 Toast is web-based, though the company does create an LAN network for their customers; all of the POS data (the menu and other configurations) can be downloaded and cached on each linked device. That way, if the Internet goes down, all devices can still operate normally in offline mode. Printing is communicated via the LAN, and credit card data is encrypted and stored locally until the internet comes back up.
Industry-Specific
As an "all-in-one restaurant management system," Toast provides some convenient jumping off points for whatever food business you are in. This ranges from full-service establishments to bakeries, cafes, bars, nightclubs, pizza parlors, and so on. Basically, Toast functions very well anywhere you would serve food and/or alcohol.
Back Office And Reporting Features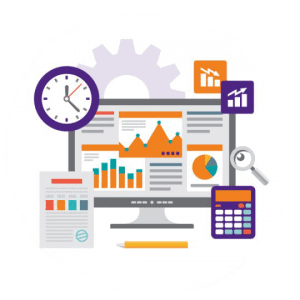 Reporting and back office features can all be accessed remotely from any device with the internet, making it possible for you to run your business from a separate location.
Hardware & Operating System Requirements
Again, Toast can provide you with as much or as little as you need here. For companies truly starting from scratch, Toast offers mobile point of sale tablets, terminals, bar printers, card readers, kitchen display screens, and more.
Hardware package prices start at $450 for a handheld tablet bundle and $1,350 for a terminal bundle (including a receipt printer, cash drawer, tablet, stand, case, and credit card reader). Please note that routers and kitchen printers are not sold in packages and must be bought separately.
Handheld Terminals:
5.5-inch OnePlus.
7-inch Samsung Galaxy Tab 4

Terminals:
10-inch, 15-inch, or 22-inch Elo Touch I Series
Receipt Printers:
Epson U220B Kitchen Printer
Epson T20 Thermal Printer
Wireless Connectivity:
Meraki Router
Open Mesh Access Points
Other Accessories:
Honeywell 1400G Scanner
APG Cash Drawer
Brecknell 6710u Scale
Pole Display Pos-X XP-8200
User-Friendly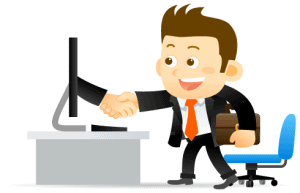 The following are some of the most user-friendly and efficient components of the Toast POS system:
Simple Voiding: The voiding process is also a piece of cake. Just press a few buttons, whether you are voiding single items or full orders, and you are done. Toast also allows you to track all the nitty-gritty details of each void or comp. You can instantly get to know what happened, who initiated the void, and who authorized it.
Then, when a guest calls to dispute a charge, you can simply pull the data from historical transactions to clear up the matter or issue a refund.
Splitting Checks: With Toast, it is very easy to split checks. You can drag and drop menu items onto separate bills, split the total evenly (into however many checks you want), or divide items according to seat numbers. Similarly, transferring a check to a different table (or to the tablet of a different server) requires just a swipe or two by the manager.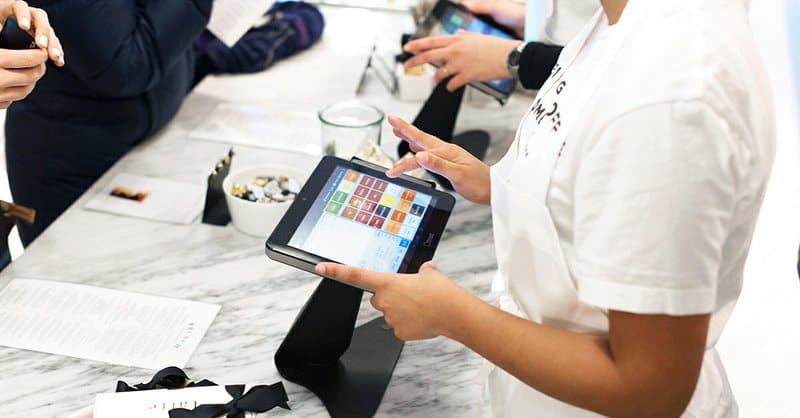 Creating Service Areas: It is so easy to create custom service areas that even a toddler could do it. And that is saying a lot, believe me. This feature enables you can choose from a variety of different table shapes and sizes, and then simply drag and drop them where you want them to go.
If you click on any of the placed icons, you can assign it a table number, name, size, width, or height. Any changes you make to the layout of the service area are instantly saved when you publish them and synced to all devices.
Close Out Day Function: The Close Out Day function page is basically an audit report which keeps you updated about the current status of all checks and employee activity. Using this feature is optional, because Toast is designed to automatically close out any paid, but un-closed checks and clock out employees who have forgotten to clock out.
Still, you can use the Close Out Day function as a good review tool. And, since Toast will NOT automatically close out unpaid checks, it gives you a good chance to see and address issues before you or your night manager leaves for the evening.
Features
As simple as it is to use, Toast is jam-packed with a large number features, such as: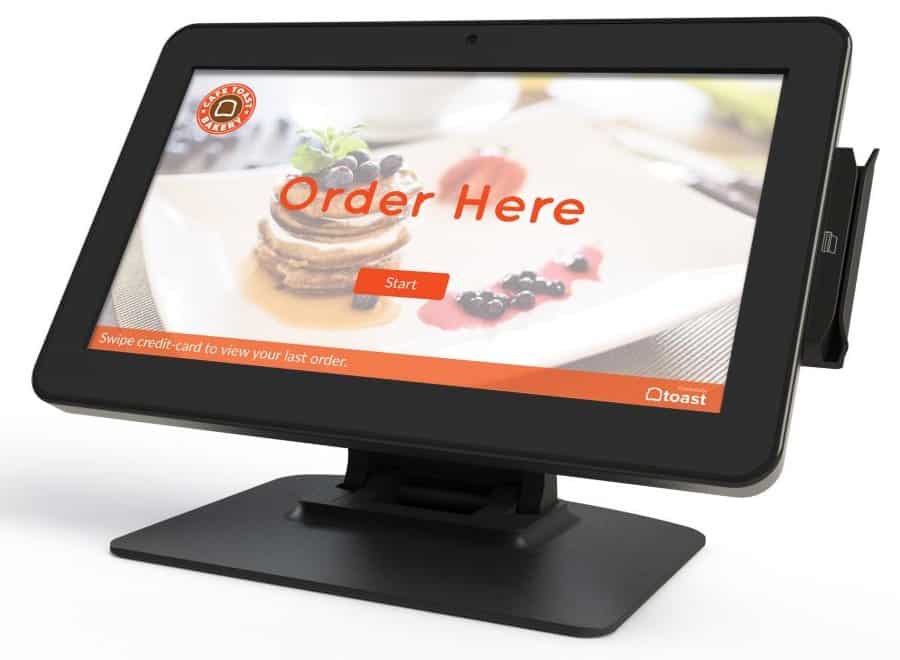 Ordering: With Toast, your employees can take orders in two different ways, either by using handheld tablets or with counter-top terminals that rotate to become customer facing. Unlike some of the tablets advertised by rivals that can only deal with ordering and taking payments, Toast's handheld tablets are capable of accessing the whole application (including reports).
Tips: Toast offers tailored tip percentage options. When a guest checks out, the system automatically prods the customer to tip by providing a number of fair tip options (10%, 15%, 20%, and so forth), or whatever tip percentages you want to present. Toast also enables you to save time at the end of the day by automatically calculating tips, distributing them, and conducting server payouts.
Digital Receipts: Toast gives your customers the opportunity to receive receipts as hard paper copies, or via text messages and/or email. Having the option to send digital receipts is also a clever way for you to build up a guest database.
Menu Creation: The POS menu corresponds to any physical menus you use in your restaurant and can be divided into Breakfast, Lunch, Dinner, Cocktails, Dessert, etc. Each separate menu in the Toast system can be further broken down into menu sub-groups (in a dinner menu, this might be Appetizers, Salads, Entrees, etc.). Each group then contains the actual menu items (artichoke dip, club sandwich, etc.) Items may be further customized with any number of modifiers and sub-modifiers.
Pricing Menu Items: Toast enables you to maneuver when costing your menu items and create pricing rules that can be applied to entire groups, different item sizes, and/or to items that need special pricing based on the menu they are located in.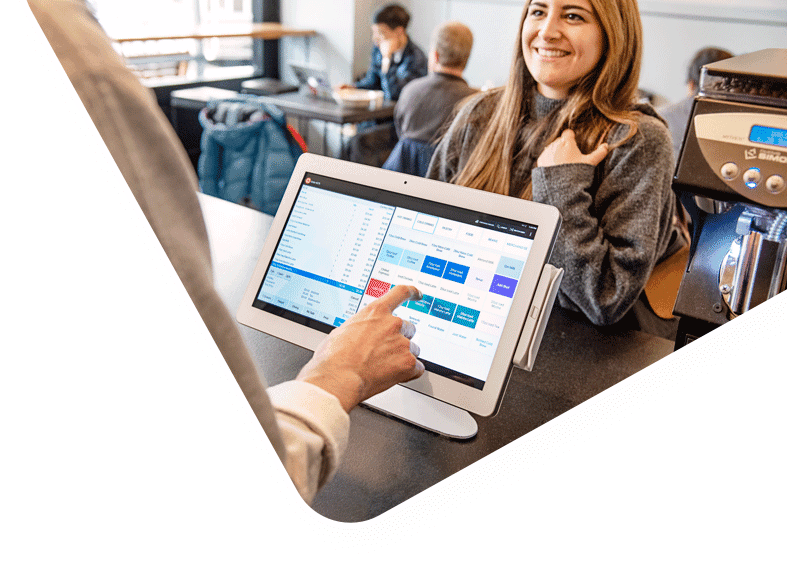 Customer-Based Reporting: The Toast system also provides an integrated customer relationship management (CRM) system that works to collect customers' contact information and order history. Using the customer report, you can see which customers have visited your restaurant the most or spent the most amount of money in any time frame you choose.
Restaurant-Based Reporting: Internal reporting is one of Toast's most compelling features, and there are a wide variety of reports available, from simple sales reports to labor reports, product mix reports, tip reports, and more. Reports update in real time and can be accessed anywhere, anytime.
Employee Management: User-based permissions enable you to control exactly what your employees are seeing and who has access to what. If you want, you can require manager approval for voids and discounts, and even set separate schedules for your kitchen and service staff.
Time Tracking: Time tracking is a feature that few POS companies dare to address, but with Toast, you can assign each of your employees a unique 4-digit pin number (used to clock-in and to clock-out on the Toast tablets). This is a simple way to track working hours, and managers can see who is currently clocked-in and out whenever they need to.
Inventory Management: Toast also comes with an inventory management system. This new feature provides inventory reporting, inventory control, a food cost calculator, a recipe cost calculator, and a menu engineering chart through which you can analyze your best-selling and most profitable menu items.
Extras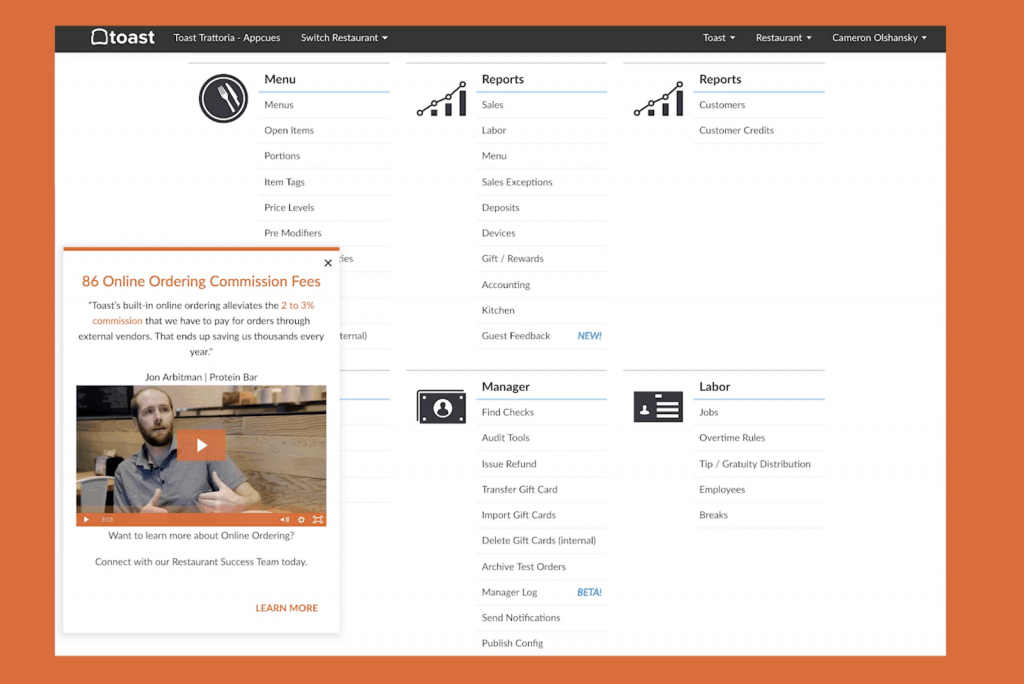 Gift Cards: The ability to create and process digital and physical gift cards is another nice to have add-on, though it will cost you an extra $50/month. As the gift cards are directly associated with the POS system, it becomes quite easy for you to sell, track, and complete transactions using both physical and digital restaurant gift cards.
If you choose to use plastic gift cards, Toast will fully customize, print, and program the cards to integrate with your system. So as to sell them to customers, all your staff need to do is select the gift card option, as they would do with any regular menu item. It must be swiped to become active and this will also load the card with the desired money value.
Digital gift cards are simpler to create and process, as they only require guests to give you their email or phone number and select the dollar amount they would like to purchase. The digital gift card is then simply emailed or texted to the intended recipient. 
Loyalty Programs: For an additional $25/month, you can add a fairly reliable loyalty program to your usual subscription. The Toast loyalty program is good to have for two reasons: first, it's fully integrated with the rest of your POS system and any data therein; and second, it is set up so that customers can opt-in right at the table or counter. All they have to do is check a box on the tablet screen when they are closing their tab or paying their bill.
Online Ordering: Integrated online ordering is one of Toast's most popular features. This add-on costs $50/month, but most users agree that it is worth every cent. Toast will help you create a webpage that customers can access on their desktop computers, laptops or mobile devices to view your full menu, buy gift cards, and order food online.
Provided that your restaurant already has a website, all you need to do is add a link that takes visitors to your online ordering page. The best thing about online ordering with Toast is that the whole system is integrated. For example, menu changes made in the POS are instantly reflected online.
Customer Service and Technical Support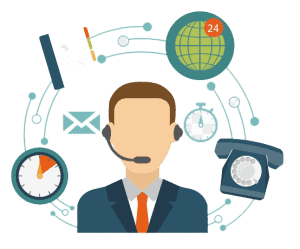 When the makers of Toast set out to design a POS system, they decided that it would have the best customer support in the sector. Toast has invested in a level of support rarely seen in any other company, from hands-on training material to personal customization of the software, to menu configuration and 24/7 technical assistance.
Best of all, many of the above-mentioned support services are included in your monthly service fee, although platform configuration and installation are available against a small fee. Toast provides the following customer support tools and services:
Installation: Toast provides on-site POS installation for every single customer. Depending on the size of your restaurant, one or more experts come and install the whole POS system for you. If you are computer-savvy and want to set the system up yourself, Toast will ship you everything you need to succeed, plus detailed instructions and 24/7 phone support.
Platform Configuration: After you have purchased a subscription, a Toast expert will start working with you to customize your platform. They will also tip you on how to optimize your menu and streamline processes at your location.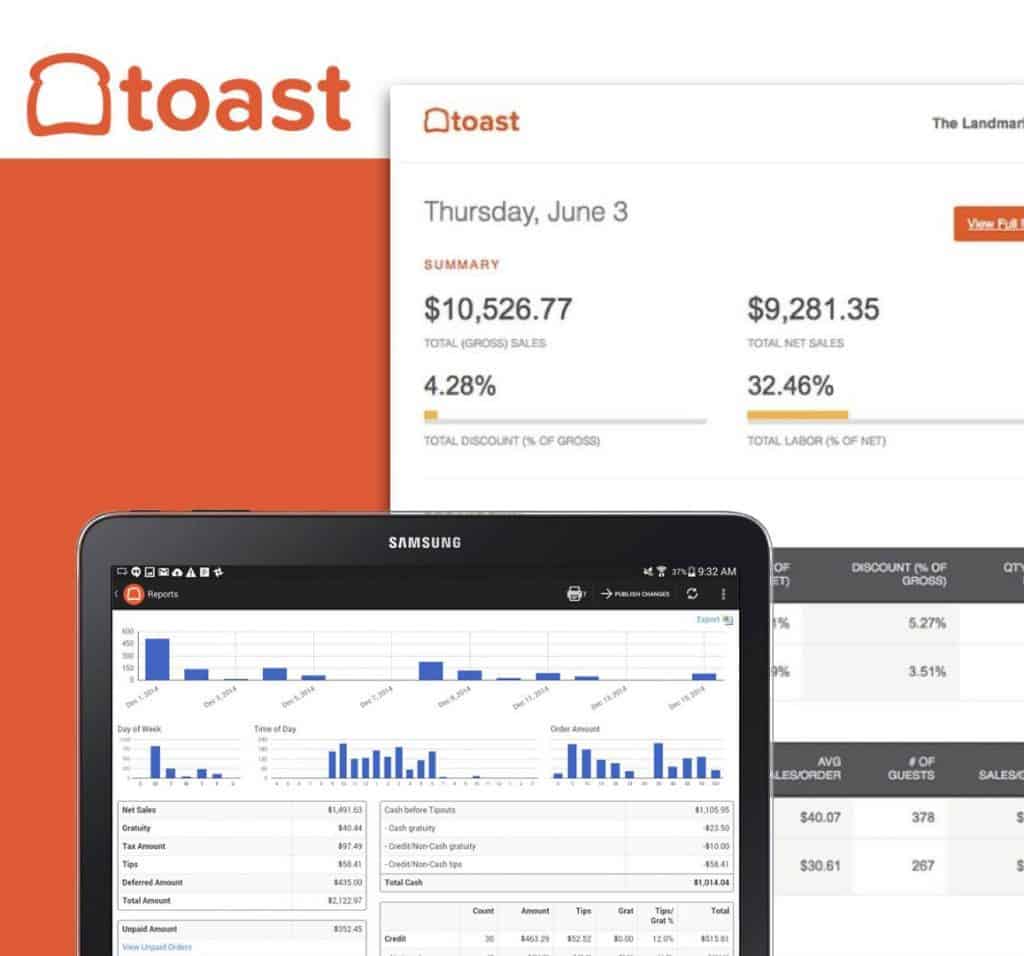 Staff Training: After the POS system is installed, a Toast expert will show up at your restaurant and carry out staff training. They will make sure that you and all of your staff feel comfortable with the system.
Training Material: Toast has invested in a huge amount of training material. There are programs complete with training videos for staff, managers, and admins. In addition to the video tutorials, there are innovative hands-on training demos, which allow you to push buttons, complete orders, take payments etc.
Knowledgebase: If you don't get the answers you need from the training material, Toast offers a comprehensive and searchable knowledgebase with FAQs, troubleshooting tips, and information about anything from menu management to close-out training.
Support Tickets: Support tickets are very easy to create. Toast have created a section of the system where ticket can be submitted quickly without leaving the app. All you need to do is fill in your email address, the subject of your question, and a brief description of the problem.
Toast POS - User Reviews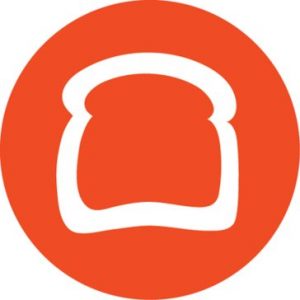 This fully functional, mobile point of sale system generally has mostly positive reviews. We compiled a number of reviews from all major websites and looked at them to figure out what Toast customers think about the company and why.
Negative Reviews & Complaints
Reporting: Many users tend to express dissatisfaction with the system's reporting features.
Bugs: There are one or two Toast users who have reported issues with bugs in the software. One particular client has had issues with the system not sending complete tickets to the kitchen and messing up customer orders.
Payment Processing: There are some users complaining of being locked into Toast's processing system. If you use Toast, Toast will be your only payment processor.
Customer Service: Surprisingly, there have also been complaints regarding Toast's customer service. Some customers have stated that their requests for help have gone unanswered. Others fume at being directed to Toast's online knowledge database instead of receiving help from a customer service rep.
Positive Reviews
Outstanding Customer Support: Users unanimously agree that Toast has the best customer service system in the industry.
Android-Based: Not everyone in the world is an Apple devotee, and many people like the relative freedom and flexibility that come with reliance on Android devices.
Cheap: Toast's monthly subscription prices are competitive for the POS market. As Toast relies on Android-based devices and hardware, it is much cheaper than its iOS rivals.
User-friendly: Most users agree that Toast is user-friendly, easy to learn, and easy to train others on.
Loyalty Cards: Many restaurateurs say they use Toast just for this feature.
Online Ordering: Toast's online ordering system is very reliable, too, and has made a number of users extremely happy.
Our Final Verdict
Toast provides all of the features you would expect from a top-notch system with very few product gaps. What really sets this company apart is their serious approach to customer service. Toast is amazingly feature-rich, and if you opt for some of its add-ons for online ordering and loyalty rewards, it can become an extremely robust product.
Still, it would be nice if customers were given a choice whether to use Toast as their only payment processor. Overall, though, we have no doubts in recommending Toast. As it relies on an Android operating system, this point of sale system is cheaper and more versatile than the majority of its competitors in the restaurant industry.