(Last Updated On: June 4, 2021)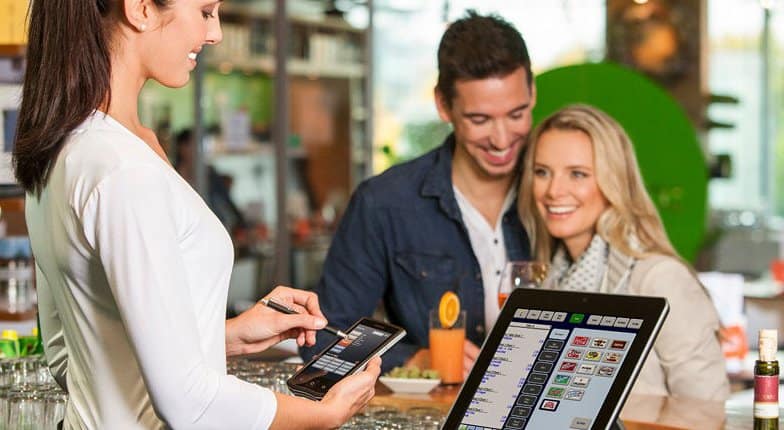 Aloha is NCR's response to the current competitive state of POS software. NCR (the developer and owner of Aloha) was basically on its own when it came to cash register dealings in the food industry and in most small businesses.
Now, with apps like Bindo, Square, Ambur and Bend on the rise, they've had to redevelop what they once had.
This has led to the creation of Aloha, a software tailormade for people who own food businesses and other food-focused venues. Its main aim is to streamline the payment-to-kitchen process – once the order is placed and paid for, it will be automatically sent to the kitchen in a clear and well-displayed manner.
The app might have a few disadvantages, but the benefits far outweigh the smaller issues that come with such a powerful tool.
We know that getting started with Aloha isn't as straightforward as it is with other apps, such as Ambur, as the UI is not too user-friendly. With that said, the app itself isn't hard to use and getting used to its vast amount of features can be achieved in a matter of a day or two. However, take this into consideration when you first incorporate the app into your business.
In general, the app is made to be used in restaurants and bars. Some movie theaters might give the app a good use as well, but food venues can put every single one of its features to use. It all depends on your business practices. Some of Aloha's features could be used in other types of venues as well!

Aloha Is Great for Restaurants, Coffee Shops, Bars, and Other Businesses
Aloha for Restaurants

With Aloha, you can set up your cash register to be directly linked with your kitchen's screens. This way, the staff will easily know what to do once an order is placed. The features make it clear that the app was developed to be used in restaurants, and it's very user-friendly for the staff working behind the scenes.
Aloha for Coffee Shops
Most cafes will also find great use in the features included in this app. Small businesses could feel a bit dissuaded from purchasing it given the pricing, but if you have the budget to sustain over 4 or 5 employees, your coffeehouse will likely be able to handle Aloha plans with not much issues to go with it.
Aloha for Bars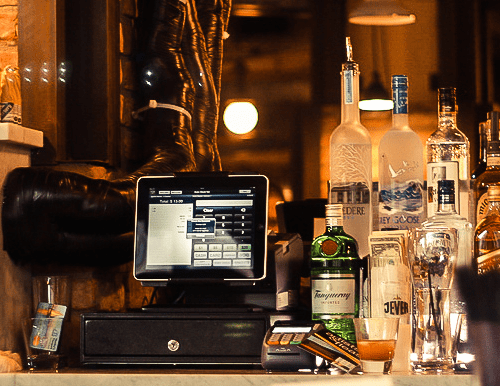 Although bars tend to have quicker methods of payment and most use very basic POS systems, Aloha might be the best POS for your business if you own a relatively busy bar.
Even if your cashier and your bartender work in the same area, the ability to set up a couple of screens will cut the time your bartender has to waste just to know which order was placed, in case it wasn't directly ordered to him.
Which Aloha Service is Best Suited for Your Business?
Aloha offers a single service, which also has the need for external hardware that must be purchased if the program is to function correctly. Unlike other apps, Aloha isn't made to be used in preexistent Android or Apple devices – the system functions in its own OS, developed by NCR and integrated within the hardware sold by the manufacturer.
You'll have to fully evaluate the features to determine whether you'd like to give Aloha a shot or not. They offer a trial first, so if you're unsure if you like it, you can request a trial period to test out how well it would work for your business.
Reviewing Aloha's POS Benefits
The app works with plenty of other services attached to it. This means that Aloha goes hand-in-hand with other companies, maximizing the amount of support you can get if an issue was to present itself during any time of the day.
As we've said before, people who cook food in your business or those who are tasked with materializing orders will get the best part of Aloha. It presents orders very clearly and most employees' effectiveness will go up thanks to it.
Its System
The system used to keep the app running is also top notch. Although the app was developed many years ago, its systems remain competitive and the POS usually never goes offline. You'll need online support and connectivity to get the best out of it, but even if you don't have any, the app works with local servers that stores information to create a local database.
Order Placement
Aloha's main benefit is the ability to increase the quality of order-placement by minimizing the amount of time an order takes to get to the kitchen. It's a streamlining POS – one of the best apps in the market when it comes to quickly getting the job done.

Aloha POS Features: Breaking it Down
Well Thought-Out Layout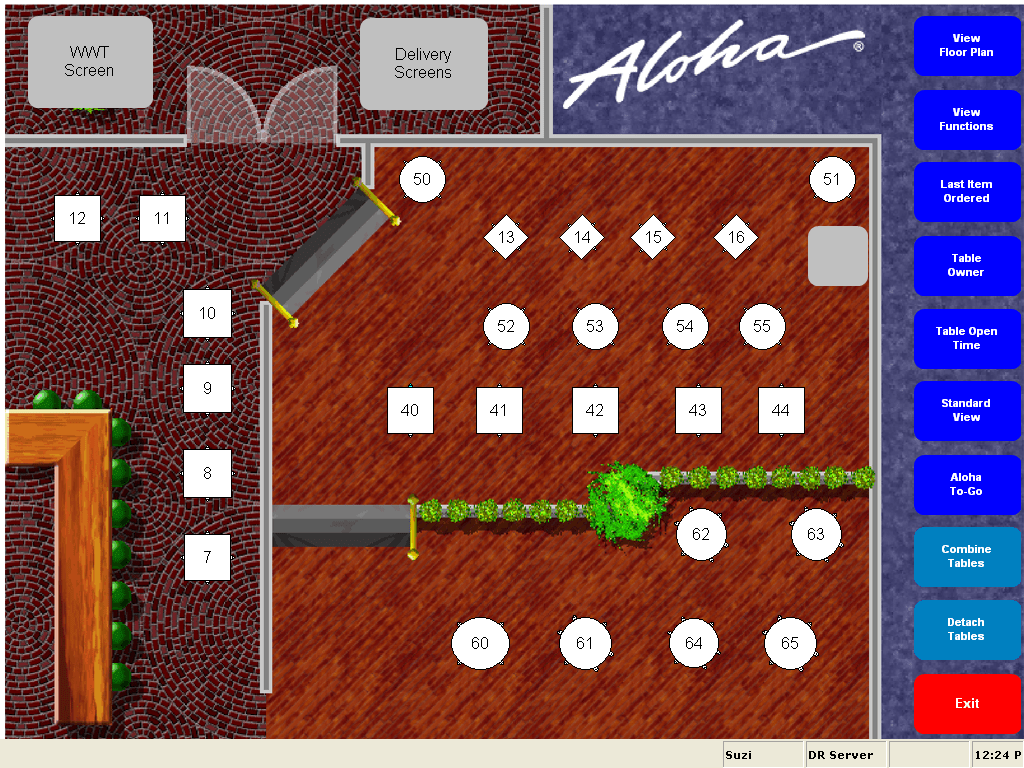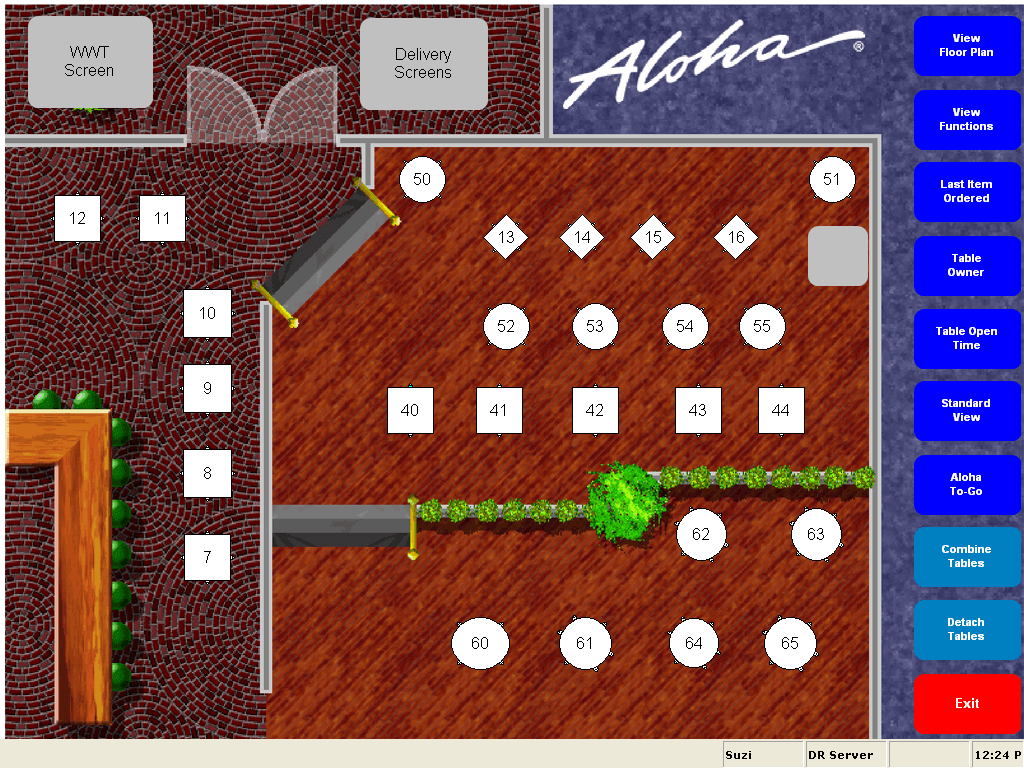 Although the setup process might not be as straightforward as we want it to be, the overall layout of the features, the menus and the transaction options is one of the best you'll find in today's POS market. Once you get the hang of it, you'll be able to complete sales quicker than ever without having to click through many screens each time.
Payment Processing
The processing fees aren't too high at all. Aloha has very competitive rates, which is rather rare for an app that doesn't work with clear monthly fees. The original subscription to their service could be very expensive, but Aloha could save you other unnecessary expenses on the long run – especially when it comes to credit card transactions.
Entry Modifiers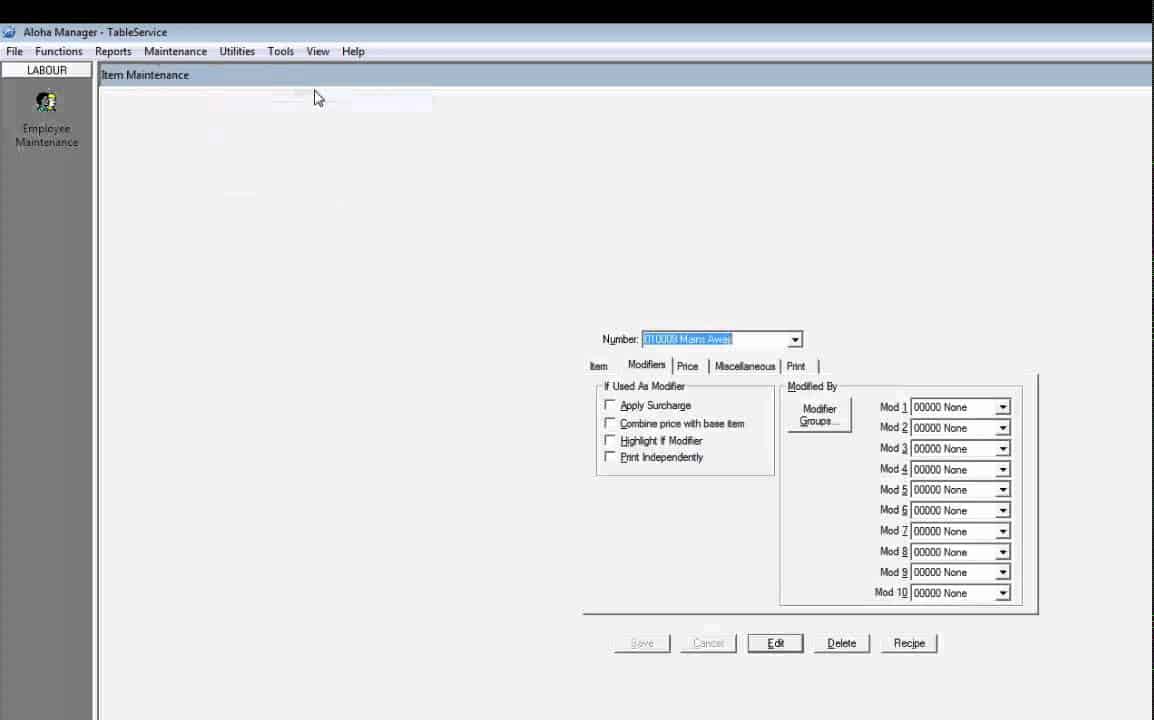 The app comes with an in-depth item customization system, allowing you to tweak every item in your stock and adapt it to your needs. The modifying features are very intuitive and not hard to use, so even staff members with little training could be tasked with updating your menu. Businesses who tend to constantly change their menus will find this feature extremely useful.
Delivery Features
Although Aloha isn't known as one of the best delivery POS systems, the software still includes delivery features which you can set up to make your business more competitive. Keep in mind that there are other apps with better delivery system designs, but this software grants you the possibility of adding this service to your business.
Double Screen System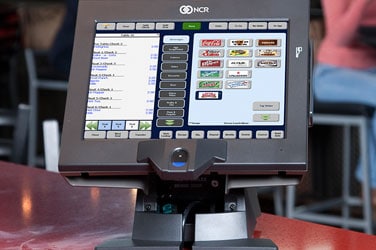 Aloha gives businesses the option to have two separates screens, each displaying different information: the first screen is meant to be set where the sales are made (in the register), and the second screen should be placed in the place where food is made.
The first screen shows all the info regarding transactions, type of order, food and payments, while the second screen shows employees what to prepare and the importance of each order placed by the customers.
Big-Venue Friendliness
This POS software will work well even if there are dozens of orders being placed per minute. Big restaurants might want to invest on this app simply because of the engine power that it has – it can handle a lot of workload without showing signs of slowing down.
This means that regardless of the amount of customers that your business has daily, no information will be lost, and all orders will be successfully transitioned into the kitchen staff if the system is well set up. We've warned you about apps made for smaller businesses before, but this one works for venues of any size.
In fact, you can even use it on multiple venues if you're a franchise owner.
High-Quality Hardware
You'll have to buy all the hardware directly from NCR but fear not: the quality of each device is impeccable, and they're made to last for a very long time. Part of the problem with pricing is that the hardware is included with your purchase of the Aloha service. Thankfully, the hardware offers great value for money – just like the app itself does.
Complex Reports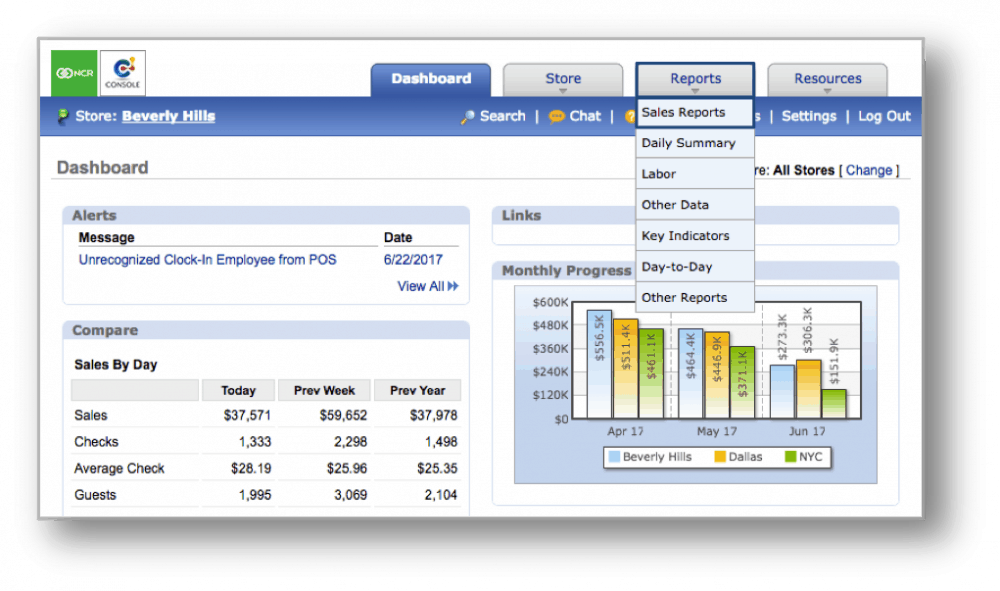 As we've discussed before, you can't really edit or expand the reports that the app creates. Regardless, they are very complete and provide the business owner with a bunch of useful information that can be used for administrative purposes.
All of this can be studied and seen in the "Back Office" section of the software, which provides the app manager with a huge amount of info. This is made to facilitate the day-to-day running of the business.
Button Assignments
Adding new functions to the app could be difficult, but Aloha allows you to personally assign buttons to do certain things. For example, if there's a task that has become too recurrent, you could assign a button to automatically do it each time you tap it. Again, we remind you that the app isn't fully customizable, but it does have some QOL features that simplify a lot of work.
Online Orders
The app grants customers the possibility to place orders online. This is especially useful if you offer take-out services or even pay-and-pickup purchases. The app also offers delivery management as well as a vast array of takeout features.
Updates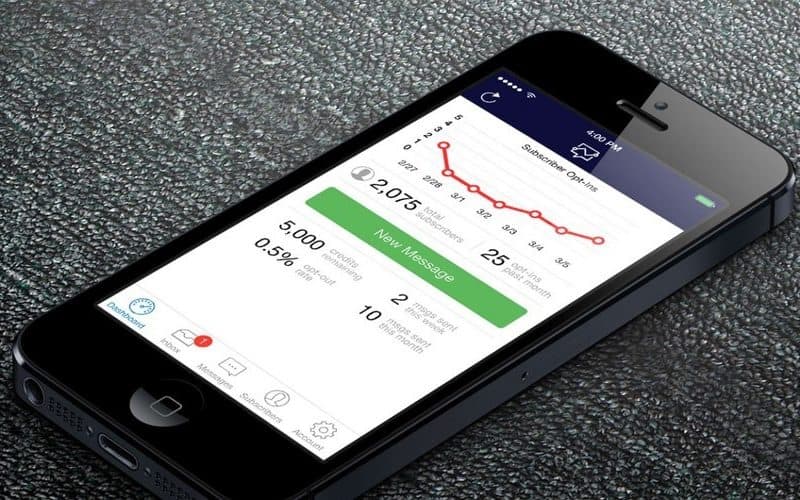 Even though the app has been around for well over two decades, NCR keeps releasing new updates to keep up with the demands of modern businesses. It might not be as updated as other modern POS apps, but it's always being injected with new content, adding to its already huge amount of features.
Staff-Handling Features
The app comes with a ton of options when it comes to dealing with your business staff. For example, if your venue tends to split the daily tips between all waiters, the app can do it automatically using the "Tip-Sharing" option.
Checks and seating can be also handled very easily by whoever's in-charge of the register, allowing one person to do multiple jobs at once without requiring a lot of effort.
Aloha POS Pricing
Aloha's official website refuses to give you an estimate of how much the service costs. Although this is done to encourage people to try it, it can be deceiving if you want to know the price before you get started.
However, the total cost of the service -including the hardware you need to purchase to make it work- is around $1000. It's very expensive and there are cheaper options out there… But the great thing about it is that the value for money is spot on. You won't get charged with shady hidden fees – what you pay for is what you end up getting.
Aloha POS Drawbacks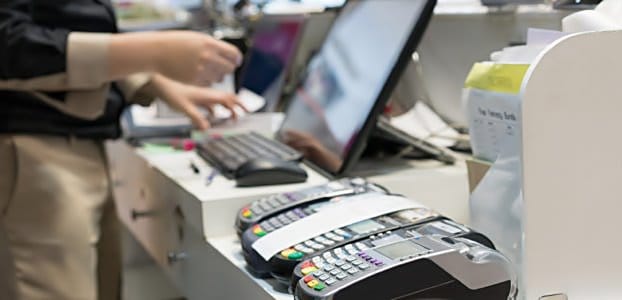 You can find other apps with a more straightforward setup process. The overall amount of time that it takes a manager to get used to the app is too much – especially when compared to other modern POS systems. This is compensated with how easy it is for employees to get a hang of it – even more so when it comes to kitchen workers.
If you'd like to add a promotion to your business, creating an exception for it in the app is a tad annoying. It looks like Aloha is made to work with what it has, and selecting new features or tweaking them on your own could be tricky if you're new to the app.
Getting Started
Adding new employees or registering new information might prove to be tedious at first. The app itself, although good and well presented, does have a learning curve which must be mastered before getting the best out of its features.
Other than that, the only issue with the app is that reports aren't customizable. You'll have to work with what you have once you create one.
Our Final Review for Aloha POS
Aloha has been developed into a great food-service app, which is built around the idea of reducing the time it takes to do get things done in the food industry.
The app will end up costing a lot of money, but if your business is sustainable enough and you can afford it, purchasing this NCR service could end up being one of the best business decisions you've made. You'll avoid paying hefty monthly fees as well, which will save you money on the long run.
Just be aware that sometimes it can be difficult to get in touch with their customer support – we strongly suggest avoiding email contact and going straight to their phone support. This way you'll get your problems solved rather quickly.