(Last Updated On: October 6, 2021)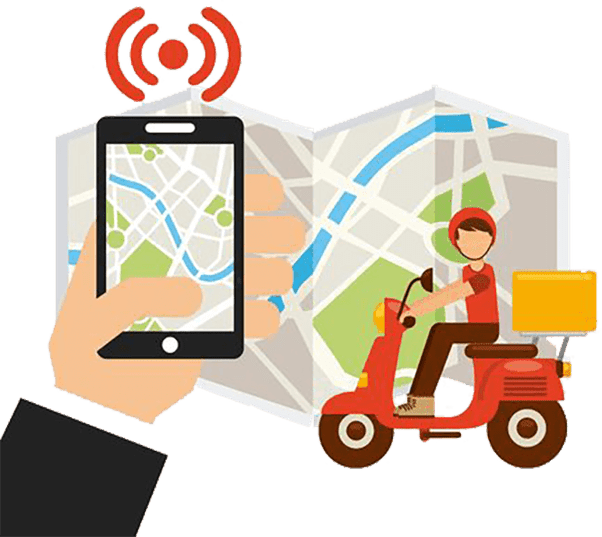 Pizza restaurants are perhaps the pinnacle of "quick and casual" dining. They aren't necessarily fast food, but people want the food fast, hot, and ready when they order.
They also want it with as much customization as they can get (that includes ordering options, delivery options, and food selection options).
pizza restaurant POS should therefore cover easy ordering, delivery, and ease of use for staff inside and outside the kitchen.
A POS for pizza restaurants will cover some core functions around this fast and causal model.
With that in mind, they can then hit specific niches around finer dining experiences, super-fast franchises, or robust online ordering. Reviewed below are the top five pizza delivery POS software picks.

The 5 Best Pizza Delivery POS Systems
| POS Name | Hardware Cost | Software Subscription Fees | Payment Processing Rate |
| --- | --- | --- | --- |
| | Single Terminal + Software Start at $69/mo. | Single Terminal + Software Start at $69/mo. | Dependent on Processing Provider. |
| | Software + Hardware Bundles Start at $105/mo. | Plans start at $69/mo for 1 License. | Dependent on Processing Provider. |
| | Request a Quote for Hardware Pricing. | Request a Quote for Pricing. | Request a Quote for Pricing. |
| | First POS terminal free with each plan, additional terminal price determined by plan. | Plans Start at $119/mo, with additional fees for online ordering and inventory. | 2.49% + $0.15 |
| | Request a Quote for Pricing. | Request a Quote for Pricing. | Request a Quote for Pricing. |

1. A Pizza Delivery POS That Keeps Your Store in Order: Lavu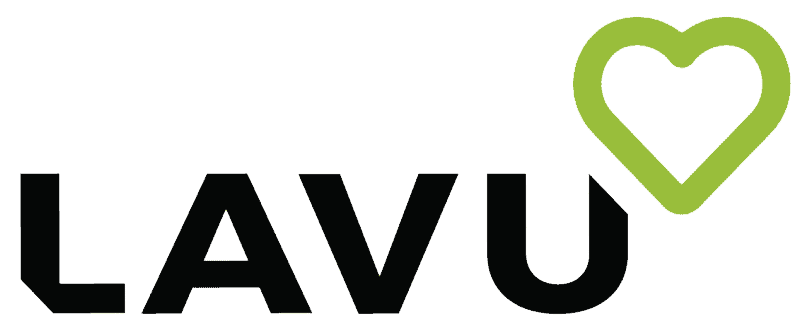 A pizzeria should have plenty of ways to track and report data, including customer and inventory data. By tying together online and offline orders into a centralized database, you gain more insight for your business. That means better staff management and better inventory control.
Lavu supports this kind of restaurant operation with an integrated customer database that space online and offline ordering. That means more control for you, and better service across the board due to reporting and business intelligence.
While that is a great foundation, Lavu also offers several eCommerce options for online ordering. Lavu boasts that their online ordering is fast and secure so customers can buy your food quickly… a critical aspect of pizza delivery.
Consider the following aspects of Lavu that will help you run your pizza restaurant:
Customer Management and Intelligence
Lavu comes complete with a customer database that plugs into Lavu's interface. Track customer names, emails, and phone numbers across several facets of your business. Whether it is from a customer loyalty program or an online order form, you can gather customer information for marketing.
Speaking of reward programs, Lavu makes operating loyalty and gift programs easy. Use customer information to market special deals and seasonal offers and provide long-term customers with discounts. You can also run a membership from Lavu to encourage repeat business.
Easy Ordering, Delivery and Routing
Online ordering makes customer engagement much easier. However, phone or online pizza delivery isn't worth much if you can't get a hot pie to their doorstep.
Lavu provides easy online ordering (including a pizza creator) that shows customers their food and expected delivery in a single interface. Furthermore, when Lavu takes a delivery order, it provides directions based on the GPS location of the store and the customer.
All this, plus more. Lavu allows you to track customers and order histories. When a hungry customer logs into your site to buy a pizza, it will make suggestions based on past purchases.
Lavu POS Limitations
Customers have very little to complain about with Lavu. However, some users did say that reporting and record-keeping for management was lacking in sophistication. The manufacturers have stated that they are currently working on this issue.
If you want a POS that handles delivery easily and effectively, then Lavu is a good place to start.
2. Focus on Your Sit-Down Dining Experience: TouchBistro

When we think of pizza, we think of delivery, carryout, and fast service. There's nothing wrong with that. But not all businesses are in the delivery market, and many focus on the sit-down dining experience. What does this mean for these businesses? Table service, efficient ordering, and product promotion.
TouchBistro is a great solution for the pizza restaurant looking to focus on diners in their stores. With this POS, you get smooth, integrated upselling tools and streamlined order interfaces. That means quick ordering and suggestive selling without sacrificing a comfortable dining experience for your customers. It also means bigger tickets, and higher profits.
Consider the following about the TouchBistro POS system:
Sales, Promotions, and Upselling
The primary thing you want sit-down customers to do is order more. Drinks, food, dessert, whatever. TouchBistro POS works great with pizza places that order several food items (alcohol, salads, sandwiches). This system helps your staff by strategically placing suggestive items in their order screen based on customer purchasing habits.
Not all waters are trained to upsell, so TouchBistro can help there. More importantly, this POS platform can use business intelligence to pair items with orders to promote additional sales or upcharges. This includes custom promotions for specialty or seasonal items.
If your focus is in any way on in-house dining, then consider TouchBistro to support your hosting staff.
Streamlined Interface and Mobile Hardware
Even if customers are eating in-house, it is still a pizza place. Customers want orders easy, and food fast. With the TouchBistro POS interface, your staff should have no difficulty placing orders with an intuitive menu system. Combined with the suggestive selling aids, your staff should have no issue moving from first contact to final order.
More importantly, this POS works great with mobile devices. This means two things. One, you can use tablets like the iPad to facilitate tableside ordering from staff. Two, you can forego in-person ordering completely and integrate a Kiosk POS Display right at the table, so customers can order on their own.
TouchBistro POS System Downsides
TouchBistro is a great ordering tool, but it doesn't offer much in the way of reporting. While it boasts inventory support, some clients have argued that the reporting and tracking feature is not as robust as they would like. Furthermore, this POS doesn't necessarily support a solid staff management system.
3. When You are More Focused on the Restaurant Side of Things: Toast POS

Pizza places are restaurants. But not all restaurants are pizza places. For example, if your restaurant is more the latter than the former, then you may serve pizza without having all the typical pizza place offers (delivery, etc.).
In this case, a POS dedicated to pizza restaurants might not have what you need. Toast POS, however, is here to fill that gap. With a cloud-based platform and advanced check management, this POST will support major restaurant necessities. At the same time, its support of "fast-casual" buying can fill in pizza-specific functions.
Here's what Toast can bring to your restaurant:
A Cloud-Based System
Toast is 100% cloud-based, with all the advantages of that system built-in. For starters, it increases the coverage of the system to multiple devices and allows you to check things like reporting and orders from anywhere in real-time.
The POS interface follows a simple SaaS model, meaning that it's easy to learn and master. Finally, it integrates with 70+ restaurant partners such as GrubHub, OpenTable, and 7shifts.
Fast and Causal Ordering
While this is a fully functional restaurant POS, it still supports several fast and easy ordering options. "Fast-casual" means that your place of business offers quick food (like a cafe or pizzeria) with easy ordering. People stay just long enough to eat and want food fast. This is, obviously, perfect for pizza places like yours.
With Toast, you can run a full restaurant or a fast-casual eatery and not sacrifice functionality or efficiency.
Flexible Payment Options
Did I mention a fully functional restaurant POS? Toast offers businesses with a lot of different sales models a centralized bank of tools to use. Running a bar for after hours?
Toast handles tabs and quick ticket editing. Customers love to split checks? Toast makes that easy. Want to offer multi-course dinner specials? Toast does that too. If you want it, Toast can probably support it.
Limitations of the Toast POS System
Toast is flexible for ordering, but not necessarily for hardware. They offer several POS terminals models, but it doesn't work well as a POS on other devices like an iPad. It also doesn't offer much in the way of integration with services like QuickBooks or PayPal.
4. Streamlined Kitchens and the Best Tool and Reporting Integration: Upserve

Many of the POS systems surveyed here have lacked in terms of reporting. Not Upserve. This POS system provides plenty of options to help you get the data you need to develop critical business intelligence.
Does that sound too intense for a pizza place? It shouldn't. Pizza is a competitive market, and any way you can leverage your data for marketing or customer service should be taken advantage of. From compliance to staff management to customer reporting, Upserve helps with it all.
Business and Staff Reporting
Upserve brings critical reporting right to your fingertips. For example, you can review sales based on time of day or day of the week. You can even track sales based on the kinds of toppings used.
This lets you track what sells, when, and how much to maximize your sales efforts. Reports are also available from anywhere. You don't have to be on-location to check your sales reports… you can do so through an online portal through any Internet-connected device.
Reports aren't limited to inventory. Upserve also includes scheduling and time clock management, payroll, and bookkeeping right at the POS.
Finally, the folks at Upserve apparently managed to recognize how important compliance with health codes is, so they included tools to track food safety and HACCP compliance, including ways to track food age and conditions.
Upserve basically covers all the reporting you need, and then some, to stay compliant and successful.
Partner Integration
We talked a little bit about partner integration above. Upserve, we've found, is the king of integrations. What this means is that your POS doesn't have to do all the heavy lifting on its own. You can use external partner platforms to handle special needs like drink ordering or payroll if you need something more advanced.
For example, if you want to use online ordering, you can integrate with Upserve online ordering or simply plug GrubHub into your POS. Want to have an advanced customer loyalty program? Integrate Spendgo. There are plenty of places where you can choose between the Upserve functions, or a third-party.
This allows you a great deal of flexibility. Not only is the Upserve flexibility is robust, but you can also integrate everything from purchasing to reservations and online ordering through a third-party app.
Upserve Downsides
Upserve is great, but it's customization and reporting come with a learning curve. If you aren't prepared to spend some time learning the ropes, it may be too much. Those who spend time with it will be rewarded, however.
5. Pizza Restaurant, Made Simple: Thr!ve

Some of the systems discussed above serve a ton of different roles. Sometimes, however, you just want something that can handle simple needs. Order pizza, deliver pizza, pay for pizza. Simple customer engagement built-into both online orders and in-store dining. That's what Thr!ve does well.
Because of this focus, Thr!ve works wonderfully for businesses that focus on delivery services… like a pizza place. Build in ordering and reporting that services support delivery operations. Most importantly, Thr!ve brings this simplicity to chains with multiple locations so ordering and delivery are uniform across multiple locations.
Custom Online Ordering
Thr!ve provides online ordering, like many of its competitors. However, Thr!ve excels at using custom menus for a restaurant without having to shoehorn them into a pre-existing menu system.
This POS also makes it easy to integrate the same menu logic into the online POS as the in-store POS. That includes the same upselling and convenience in both sections.
The great thing is that the setup for both online and in-store systems is simple. Since they are the same, updates apply to both areas of the POS seamlessly. Furthermore, you don't have to worry about complex integrations for different aspects of the POS functionality… it also works out of the box.
Franchise Support
If you're a mom and pop restaurant, this kind of scalability might not interest you. But many pizza places are looking for ways to grow their businesses. Whether that means more diverse menu offerings or multiple locations, growth means scaling the selling operation. Multiple locations especially expand a pizza restaurant's delivery footprint.
The simplicity of Thr!ve is coupled with its ability to work across multiple locations. Their site boasts that Thr!ve is purpose-built for businesses scaling from regional to national chains by making it easy to standardize ordering and interfaces across multiple stores.
This means that customer rewards, online ordering, branding, and reporting can expand beyond 1-2 local stores to 15 regional stores or even 20+ national locations.
Thr!ve Downsides
Thr!ve is a simple POS, and some customers have chafed under the limited functions and flexibility of the system. It is a Linux-based POS, meaning it doesn't work on Windows or Mac platforms, including mobile systems.
What Do You Need to Know When You're Buying a POS for Your Pizza Place?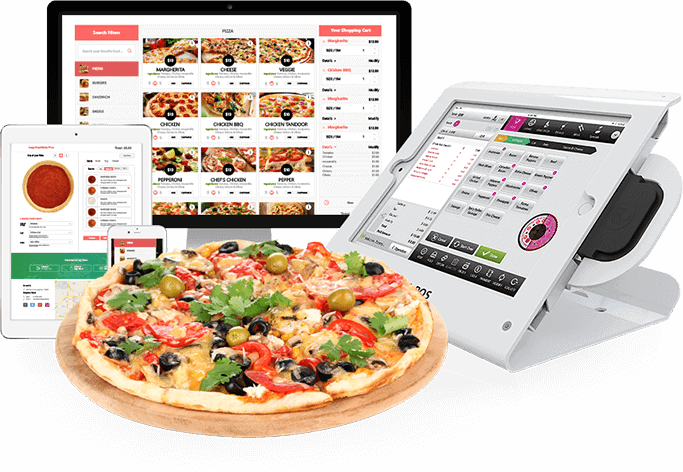 Pizza places are restaurants, first and foremost. When picking a POS to support your restaurant, you want one that handles the unique nature of to-go pizza orders. That means online ordering and easy in-house and drive-through payments. Your POS should handle delivery and sit-down eating while making it easy to manage multiple locations with the same menu items.
If you are looking to buy a new point of sale platform for your pizza place, consider the following items.
Get a POS Dedicated to Restaurants…
Even if pizza places are unique, you should look for POS systems that handle restaurants. That means a platform that can support dozens of food items from an expansive menu. Furthermore, this POS should handle streamlining the order process to make your staff more efficient when taking orders.
Consider this: your business will field orders from at least two of three primary locations–in-store, over the phone, and through the drive-through window. If your ordering system cannot streamline that process across all three locations, then it will slow your staff down. That means slow food service, uncoordinated deliveries, and unhappy customers.
…and That Can Handle Franchises
Fast food joints, including pizza places, are typically part of a franchise. A businessperson like yourself probably runs a franchise location now. Or, on the other hand, you might want to start your multi-store brand. In either case, a POS that can standardize operations across multiple sites can help that kind of growth.
When picking out a point of sale platform, get one that you can scale across multiple locations. Streamline your workflow and making employee training easy, and service fast and efficient.

Online Ordering is Increasingly Necessary
Traditionally, pizza places take delivery orders by phone. In the new digital age, however, most mainstream pizza delivery businesses have online portals. At a bare minimum, a portal like this requires tools to help customers easily order food from your menu. These tools MUST include ways to customize orders. What is a pizza if you can't build your own?
Pick a system that lets you handle online orders the same way as call-in deliveries. This system should make customization easy. A great POS system will include ways to promote upselling through suggested items during the buy flow.
Online and Local Hardware and Payment Integration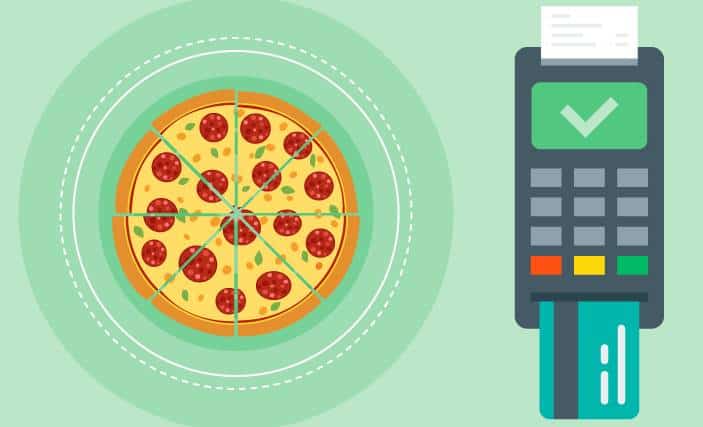 No online or offline purchasing matters if you can't take payments easily and efficiently. What does that mean for your POS? First, it means getting a system that handles all major credit cards without costing an arm of leg.
Second, it means using a system that works with plenty of hardware solutions, including scanners, mobile devices, etc.
Third, it means using a system that promotes easy payment online, including from payment services like PayPal. People like to get pizza because they are hungry. Make it easy for them to order to their stomach can guide them, and not their wallet.
Improve Your Sales with a Pizza Delivery POS System
Pizza restaurants can fit a few different dining niches, but fall primarily into fast, easy dining with delivery options. A good POS for this market will include options for handling delivery orders, in-house orders, and online orders while still upselling on side items.
Within that definition, these POS systems can then scale to more complex restaurant-quality services to simple dine-and-dash offerings.
The above-listed POS systems fit a spectrum of pizza restaurants in some capacity. Some are simpler and cover the core of pizza delivery and ordering services. Others are great for restaurants that serve pizza and offer more than straight casual dining.
In the end, however, it doesn't matter which one you use so long as it fits your business model. That should decide what POS system is right for you and your success.