(Last Updated On: January 10, 2023)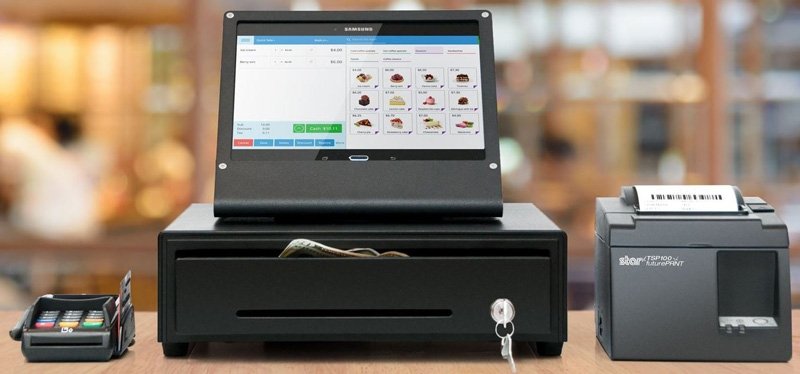 While it may seem a costly investment for some small business owners, the benefits of using a POS system in your restaurant or retail business far outweighs the cost. By using a POS system, you have the ability to accept various types of payments securely.
Also, a POS system can solve other challenges in your business, including employee management, inventory management, tracking profit and loss, increasing customer loyalty, and much more. Ultimately, a point of sale system helps you automate tasks and improve your bottom line.
POS system pricing will depend on the size of your business and transaction volume. Most POS systems cost between $49-$150 per month for software and $500-$5,000 for hardware. Hardware like tablets, monitors, cash registers, receipt printers, and card readers carry an additional cost.
Beware of marketing gimmicks; some POS providers will offer a free POS system, but charge higher processing costs than their competitors. Others will provide free hardware but charge higher monthly dues for software. Finding the perfect balance can be tricky.
Before you choose a specific POS system, let's review all the fixed and ongoing costs associated with acquiring a point-of-sale system. The best POS system will be affordable (lower hardware, software, and processing costs) and offer an easy to use software that has all the business-specific features you need.
Factors Affecting Prices of POS Systems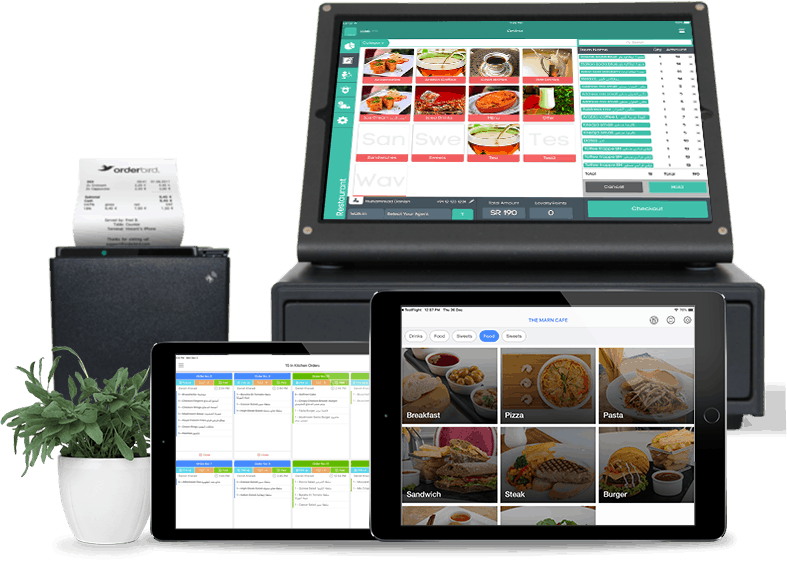 Legacy vs. SaaS
Systems installed on-site cost anywhere from $5,000-$10,000 for hardware alone. These types of POS systems are no longer popular, as providers are moving towards more modern, cloud-based POS systems.
In addition to an ongoing monthly software cost, modern POS systems offer a single-register setup that costs between $999 and $2,000. Standard hardware setups include a tablet, card reader, tablet stand, cash drawer, and a receipt printer.
Add-Ons & Third-Party Integrations
Third-party integrations are additions that help you manage your business in conjunction with your POS system. Expect additional monthly costs with such integrations. For example, your point of sale system may not offer an accounting integration or a detailed enough reporting feature.
In such a case, these integrations may be needed. Add-ons are a little different. Add-on services include eCommerce integration, gift cards, and other features that may not be included with basic plans.
Hardware Components
Depending on the type of your busines, you may require various types of hardware components. This includes barcode scanners, receipt printers, cash drawers, credit card readers, and tablets for a retail business. In the restaurant and bar business you'll need nearly all of those components, but also specialized items like restaurant pagers, kitchen display systems, age verifiers, and more.
Let's take a look at the average cost of POS hardware:
| Hardware Component | Average Cost |
| --- | --- |
| Barcode Scanners | $45-$485 |
| Receipt Printers | $166-$605 |
| Cash Drawers | $94-$195 |
| Credit Card Readers | $49-119 |
| Pole Displays | $94-279 |
| Touch Screen Monitors | $250-675 |
| Tablets | $119-$1,250 |
| Age Verifiers | $338-$595 |
| Restaurant Pagers | $50-$899 |
Payment Processing
Payment processing is an important factor in the overall cost of your POS system's ongoing or monthly costs. This is your cost to process all of your transactions. Larger POS providers like Square and Clover usually offer their own, in-house merchant processing services.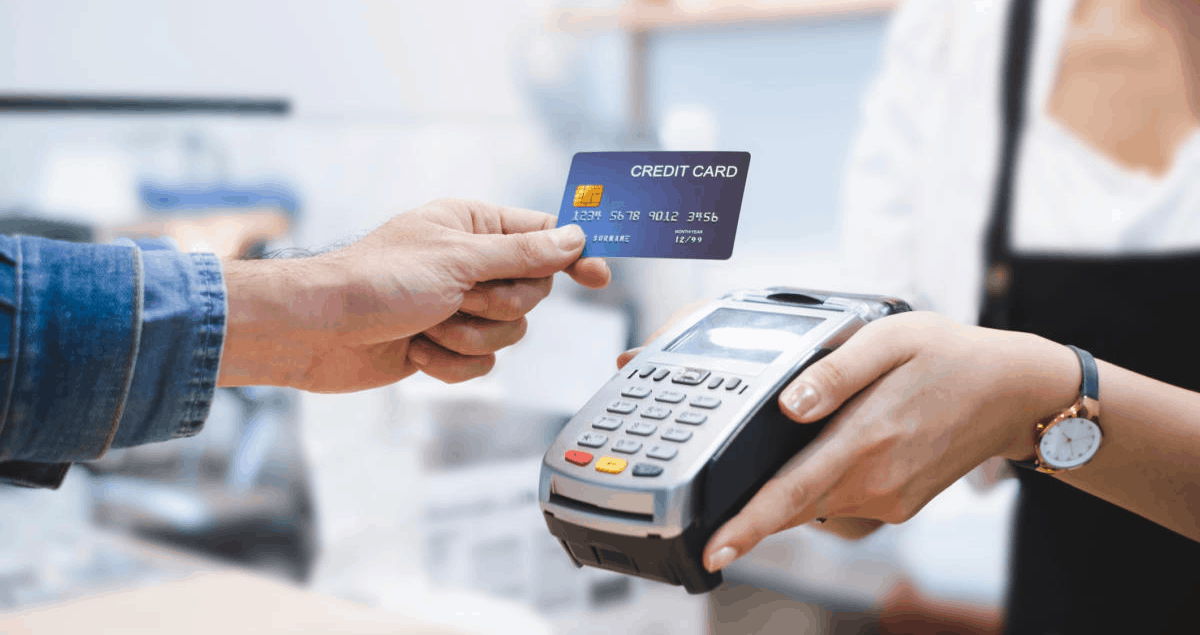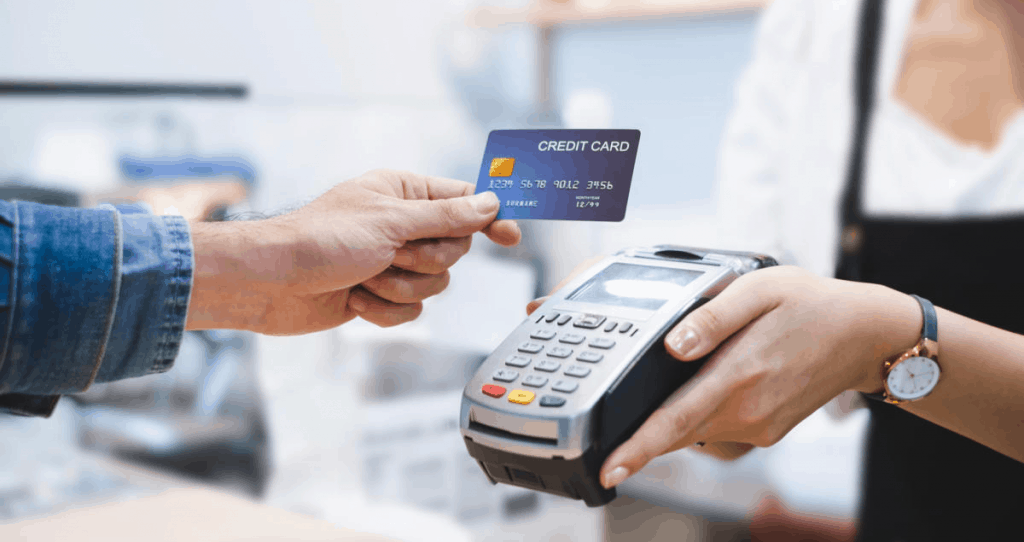 Smaller POS companies may not offer this solution and will help you integrate your point of sale system with your third-party merchant. Merchant processing rates vary greatly between providers and the type of transaction. For example, ecommerce rates may be higher than in-store, keyed-in transaction.
POS Software Costs: Three Different Models
Payment Subscription Fee Model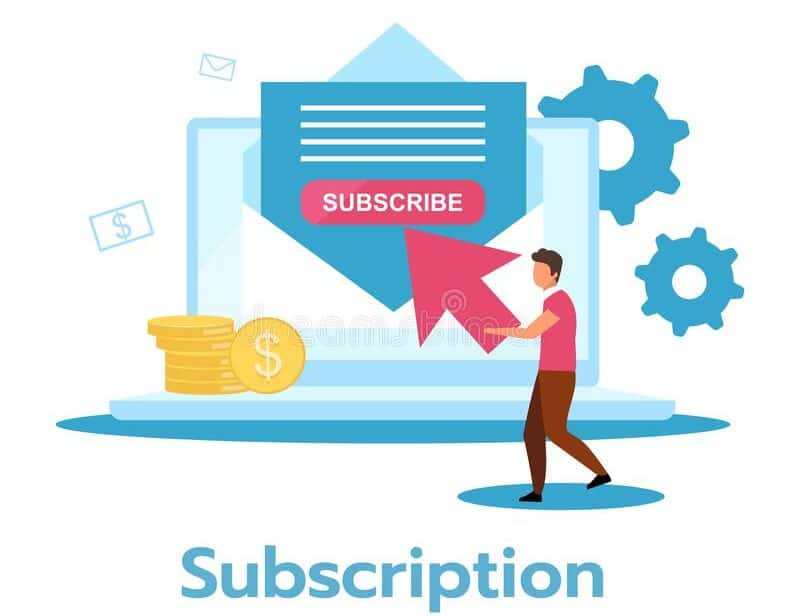 This is the most popular way used for most businesses today. By paying a monthly subscription fee, often as low as $50 or as high as $250, you have access to cloud-based software, which is just as secure as locally installed software.
Upfront Payment Model
With some POS providers, you're able to avoid paying a monthly cost and just pay a flat fee for the year. This way, you save additional money that you would otherwise spend if you were just paying monthly. Expect to pay around $1,000 per year and per terminal with this model. In some situations, you can pay a lifetime licensing fee and never pay another monthly fee again (except for customer support).
Pay Per Transaction Model
When you pay for every single transaction, a point of sale provider won't charge you monthly or upfront fees (in most cases). However, you'll have to pay every time you swipe a card or key in a transaction. This model can really add up and dig into your profits. Take the time to understand how this type of software cost can affect your business.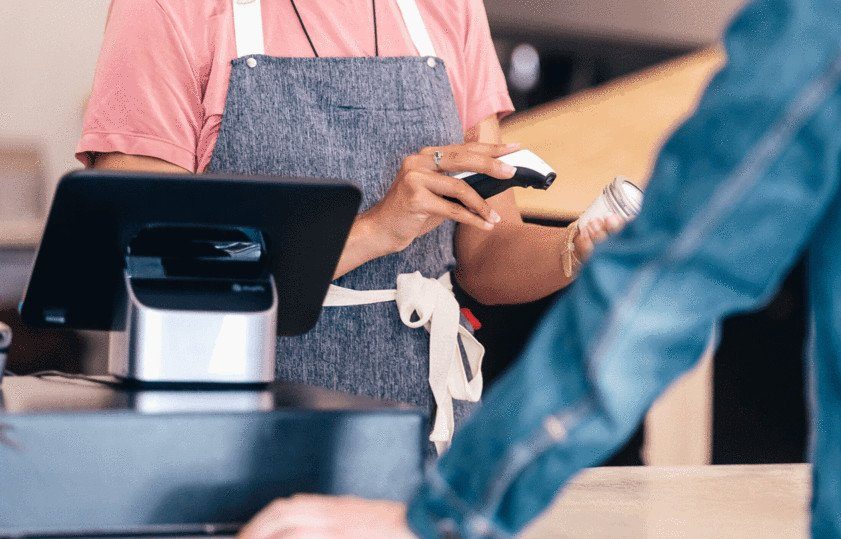 For example, if you process $100,000 per month and your processing cost is 3%, you're spending $3,000 just in credit card processing costs. If you get a provider that charges just 2.5% per swipe, you can save as much as $500 per month. This means saving around $6,000 per year on processing costs.
Your other option is to get an on-premise POS system, which will cost around $5,000 for just one terminal. However, this cost won't include customer support. You'll have to spend between $200-500 for support, depending on the plan you choose. Keep in mind there will be additional costs for software updates.
How Much Do Restaurant POS Systems Cost?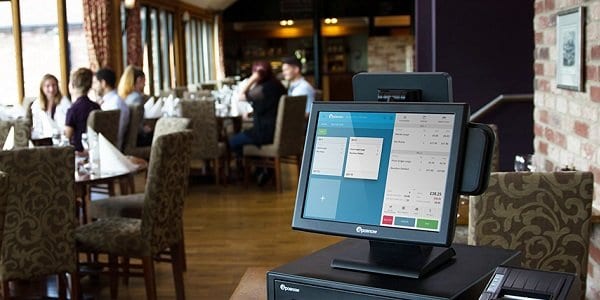 The monthly software cost of a web-based restaurant POS system can range from $50 to $200. In terms of locally installed POS systems, hardware is the biggest budget item, costing $3,000 on average. On the other hand, hardware bundles for web-based systems are much less expensive. Their prices range from less than $500 to around $1,500.
One mistake that restaurant owners usually make is choosing the cheapest POS system. By doing this, they are not ensuring their business is getting all the features they need. Instead, focus on choosing a restaurant POS system that'll increase profitability and save your time.
How Much Do Retail POS Systems Cost?

Based on our research, a cloud-based retail POS system will cost between $50-200 per month for software, depending on how many stations you need. Most businesses will spend about $80/month for a simple setup with just one cash register. Keep in mind that any hardware components will carry an additional cost.
How Much Does An iPad POS System Cost?

iPad POS systems cost between $79 and $349, with newer models ranging from $550 to $1,000 or more. Most iPad software packages also come with a credit card reader. Using the 32GB iPad will be more than enough for most retail businesses. Expect to pay around $350 for the most basic iPad.
Depending on the size of your staff, you may want to get a few iPads or tablets. You'll likely need additional hardware than just the tablet itself, such as a cash drawer, a receipt printer, and a case or a stand for the iPad. Consider buying everything in a bundle which will save you money.
Most times, you'll be able to buy a hardware bundle directly from the POS company you're considering. As the iPad may not always be included, you can buy it online instead. While the bundle provides all the hardware—you'll have to buy other accessories like networking cables, a router, and maybe your own server (if your operation is large enough). Ask your POS provider what other additional hardware you may need for your specific business.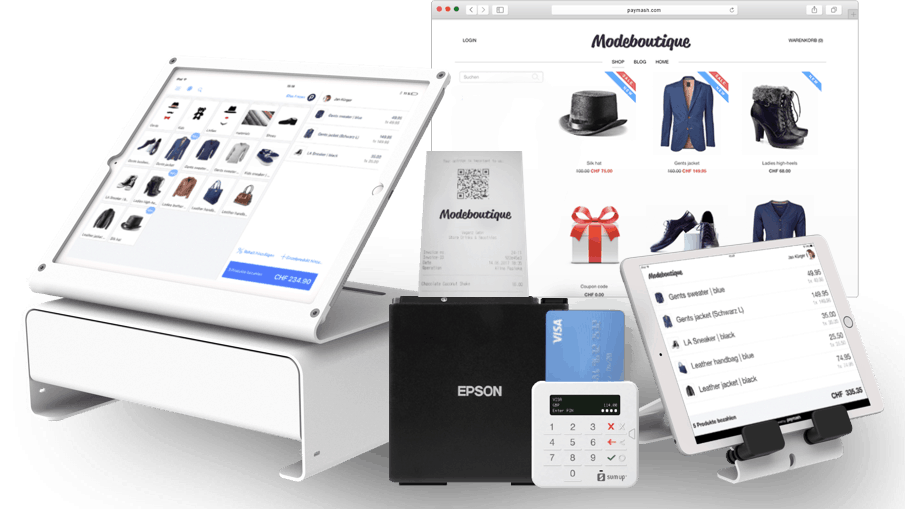 Costs for iPad POS bundles:
Square Stand Kit for iPad — $646 (includes a 10.2" iPad)
Square Windfall Stand Station — $1,142 (includes reader with contactless and chip, dock for Square reader, cash drawer, receipt printer, and kitchen printer)
Shopify Custom Kit — $539-$639 (depending on customization)
Shopkeep Basic Hardware Kit — $809
POS System Cost Comparison: Low Cost & Affordable POS Systems
How Much Does Clover POS Cost?


When comparing costs for Clover, you'll have to consider the one-time hardware costs, monthly cost for the software, and the credit card processing fees you'll pay for each transaction.
Clover charges between $9.95-$69.95/month for software and between $69-$1,399 for hardware. The cost for software and hardware will depend on your type of business and the level of features you need. For processing costs, expect to pay between 2.3-2.7% + $0.10 per transaction.
Clover's hardware includes the Clover Go for $69, the Clover Flex for $499, and the Clover Mini for $749. The Clover Station Pro (for counter-service restaurants) is $1,649 and including hardware components like a cash drawer, customer-facing display, and a receipt printer. The Clover Flex package costs $1,699 and the traditional Clover Station bundle is priced at $1,349, which is the most common package.
For Software, the Register Lite Plan is just $9.95/month, while the Register Plan is $39.95/month. The Table Service Restaurant Plan is $69.95 (but carries a lower processing rate of just 2.3% + $0.10 per transaction). The Counter-Service Restaurant Plan is $39.95/month. For each additional device, expect to pay an additional $9.95/month.
For processing, Clover offers flat-rate pricing, where you are charged from 2.3% + $0.10, all the way up to 2.7% + $0.10 per transaction for in store purchase or transactions where a card is present. For online or purchases where a card is not present, expect to pay 3.5% + $0.10 (regardless of which plan you're on).
Most businesses will pay around $1,500 for a Clover Station hardware bundle and around $39.95/month for software charges. For most retailers or restaurants, the processing cost will fall in at around 2.3% + $0.10 per transaction.
How Much Does Toast POS Coast?

Toast, a popular restaurant POS system, offers three pricing plans: The Starter Plan at $69/month, the Essentials plan at $99/month, and the Growth plan at $189/month. All plans include the cloud-based POS system, payment processing, and customer support. Other add-ons are available and may cost more, depending on your plan.
How Much Does Revel POS Cost?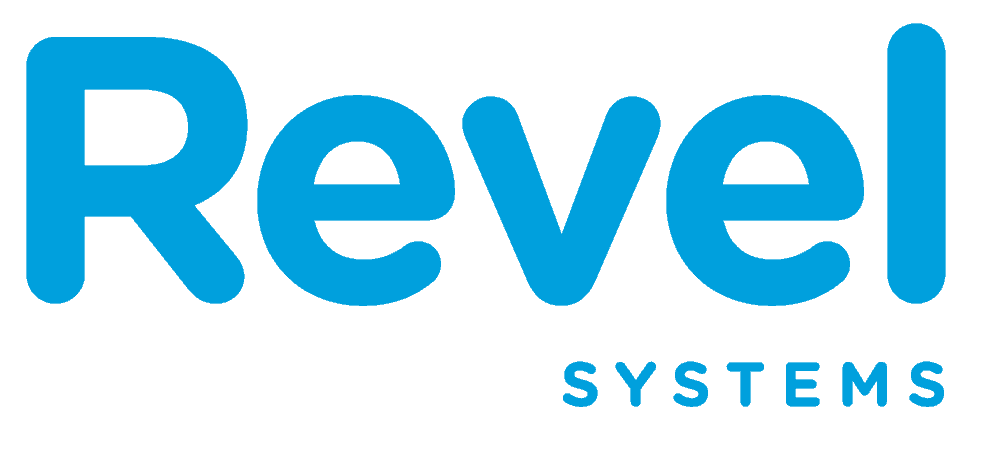 On average, Revel charges a $99 monthly fee for software and $674 for onboarding. Hardware is priced separately and will depend on your unique business needs. For processing costs, expect to pay $2.49 plus $0.15 per transaction.

Lightspeed's POS pricing is as follows: $69/month for the Basic Plan, $99 for the Starter Plan, $119/month for the Standard Plan, $169/month for the Advanced Plan, and $229/month for the Pro Plan. Lightspeed is ideal for various types of retail businesses, although they also cater to restaurants with their Lightspeed for Restaurants product.
How Much Does Aloha POS Cost?
NCR Aloha costs as low as $149/month for software with an annual contract. Hardware is priced individually or as a bundle, depending on the NCR reseller in your local area. For credit card processing, you'll pay a minimum of 1.6% + $0.10 per transaction.
POS Systems with No Monthly Fee
As mentioned earlier, 'free' POS systems still come at a price. POS systems with no monthly fees will often have limited features (unless you upgrade and actually pay a fee) or charge more in processing costs. If you process a very limited amount of transactions per month, these systems may work for you as they don't carry a monthly cost.
eHopper POS

eHopper states they provide free POS software and processing for small businesses. However, it is only free for the Essential plan, which is limited on the number of products you can add.
Square POS


Square's monthly fee is $0 but they charge a transaction rate of 2.6% plus 10 cents per transaction. You also get a free magstripe card reader, and they help you establish an online store. What we like about Square is the ability to use the system across multiple locations and users. However, the only drawback is that you're tied to their merchant processing and cannot use your own processor.
Shopkeep POS


Shopkeep offers a free plan as well, with a processing cost of just 2.5% and 10 cents per transaction. A major plus, though, is that Shopkeep lets you add unlimited inventory under this plan. Get free and detailed reporting. The only restriction is that you can only process up to $5,000 per month and only have 1 user and 1 location.
Vend POS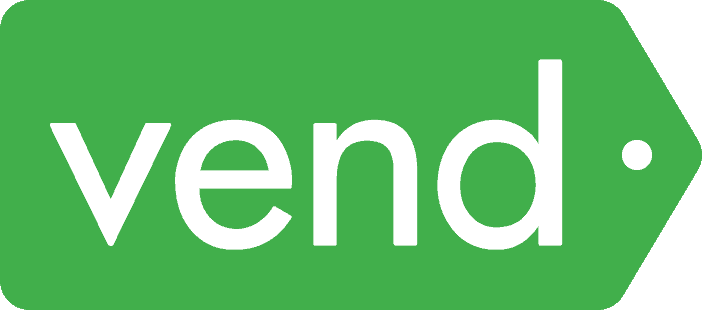 With no monthly cost, this POS system is compatible with both Square and PayPal's payment processing. Use on any Android or iOS device. On this plan, you're restricted to 10 products and 1,000 customers. No add-ons or integrations on this plan.
Loyverse POS

Loyverse doesn't charge you anything per month, but can only integrate with First Data, Worldpay, Sumup, and iZettle when it comes to merchant processing. Compatible with all devices, you get a free loyalty program KDS, and customer-facing display system. While you get all this free hardware, the software side is limited. Inventory management is not advanced, and the employee management features are lacking.
Don't Let Cost Alone Affect Your Decision for a POS System
POS systems can get pricey, that part we know. It's easy to end up going with the wrong solution, because they offer a zero monthly fee option. However, you could end up overpaying for the initial hardware cost or monthly processing costs.
Choose a POS system that'll help you automate tasks in your business, like inventory management and other useful CRM features. Also, opt for a system that has detailed reporting and all the bells and whistles you need. This way, you won't have to pay for additional third-party integrations.
If you're in a retail business, chances are you'll need specific add-ons for employee management or an accounting integration. Don't settle for a system that doesn't cater to your business needs. With a single-register system costing as low as $50 per month, we believe POS systems are actually affordable and the benefits really outweigh the costs.
Don't forget that POS hardware is additional to software costs and can run between $1,200-$1,500 or so. If you're on a budget, get a POS system that charges a low monthly fee, provides free or discounted hardware, and most importantly, offers low processing costs.
Ready to get a POS system quote? Compare pricing and get a demo from various POS providers.