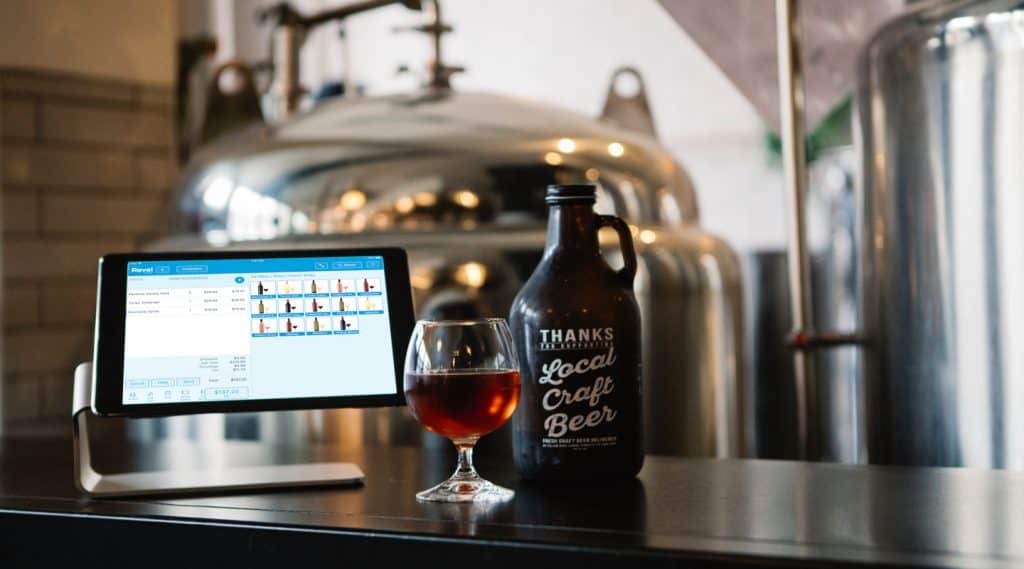 Whether you operate a popular micro-brewery, a tap room or a small local brew pub, you should consider integrating a reliable POS system into your business.
We've scoured the market for POS systems tailored to your industry. Most of them boast integrated payments and they can streamline operations. Thus, you can focus on serving high-quality brew to your customers.
We have also looked at POS systems that keep track of in-house pint sales, as well as warehouse kegs rentals. In general, your brewery needs a POS system that can easily process all kinds of payments.
The system will thus automate many day-to-day tasks, organize your business operations, and improve productivity. As a result, it will save you a lot of time and money.
In this line of thought, we have narrowed down our search to the three POS systems that we consider ideal for breweries. All of them offer user friendly interface, effective inventory management, and efficient employee management tools.
They also provide a wide variety of brewery-specific features such as rental tracking, happy hour pricing options, integrated gift card processing, bar tab processing and check splitting.
Our Top Brewery POS System: Vicinity Brew
Vicinity Brew sits at the top of our list, because it enables breweries to fulfill the ever-changing customer requirements for quality, price, and delivery.
The key features and functions that this POS system is mostly famous for include quality control, centralized recipe management, lot traceability and recall, excise tax, TTB reporting, inventory control, as well as production scheduling and planning.
The 3 Best Brewery POS Systems
Overall

4.5/5

4.5/5

4.5/5

Ease of Use

5/5

4.5/5

4.5/5

Customer Service

4.5/5

4/5

4/5

Starting Price

Not provided

$69.00/month

$69.99/month

Deployment

Cloud, SaaS, Web
Mobile – Android Native
Mobile – iOS Native

Installed – Windows

Cloud, SaaS, Web
Mobile – iOS Native

Training

Documentation
Webinars
Live Online
In Person

Documentation
Webinars
Live Online
In Person

Documentation
Webinars
Live Online
In Person

Support

Online
Business Hours
24/7 (Live Rep)

Business Hours
24/7 (Live Rep)

Online
Business Hours
24/7 (Live Rep)

Free Trial

No

Yes

Yes

Billing & Invoicing

Yes

Yes

Yes

Cask Management

Yes

Yes

No

Demand Planning

Yes

Yes

Yes

Distribution Management

Yes

No

Yes

Inventory Management

Yes

No

Yes

Order Management

Yes

No

Yes

Production Tracking

Yes

No

No

Quality Control

Yes

No

Yes
Get FREE POS System Quotes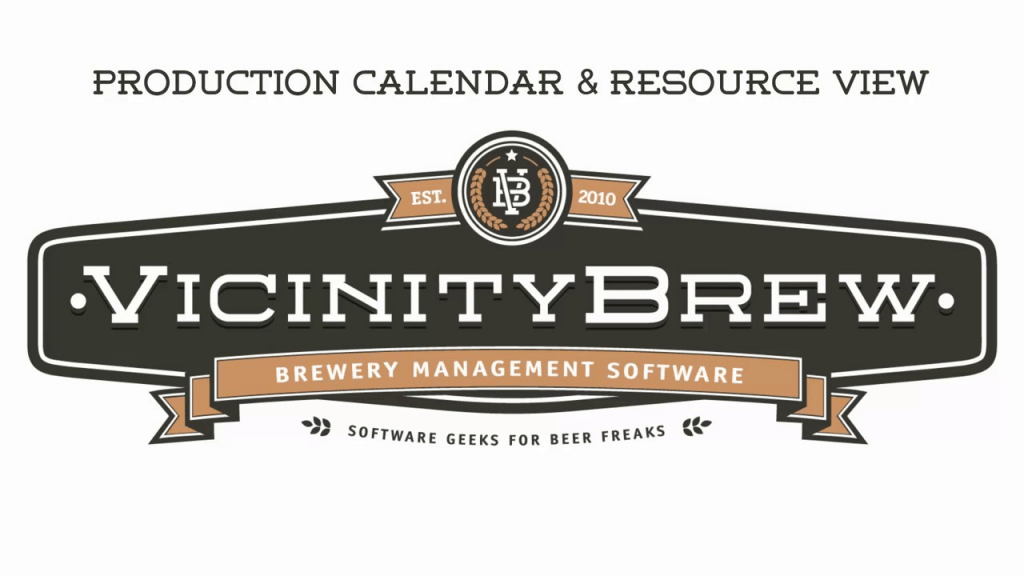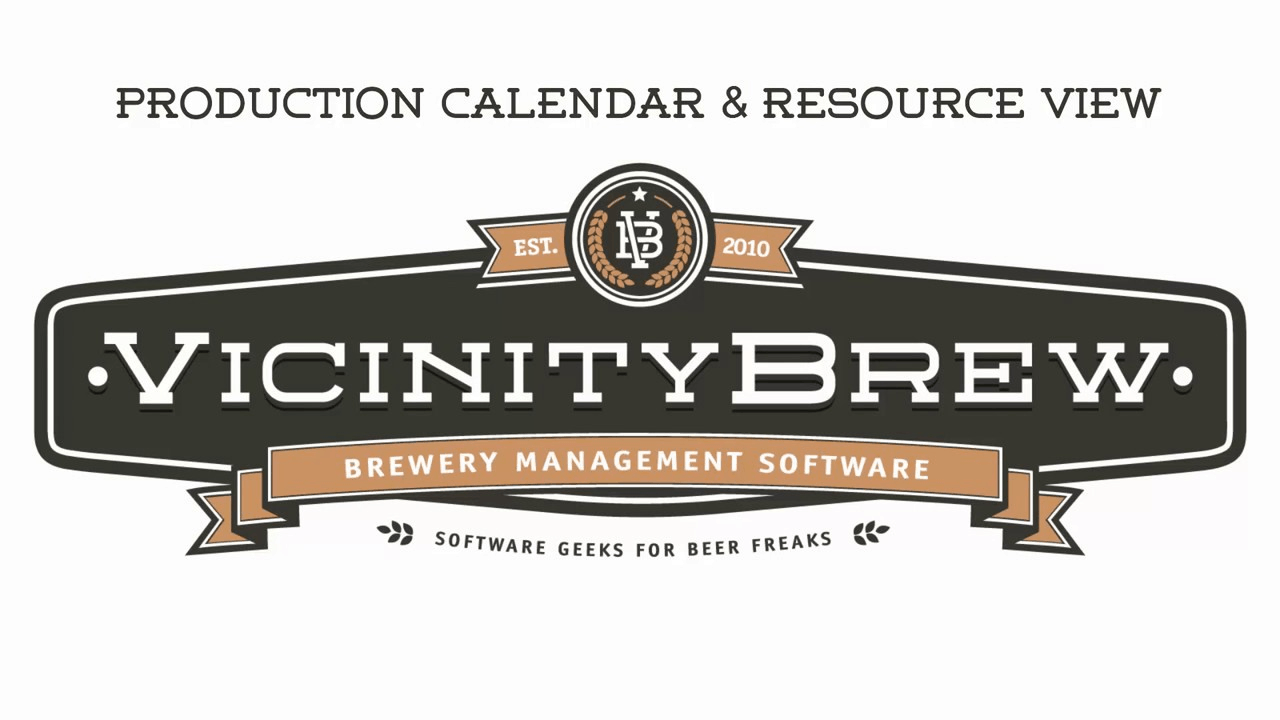 This POS system will let you connect departments across sales, finance, production and distribution. Vicinity Brew is a top-grade, cohesive, centralized system that boasts a vast array of features that brewers love. The system is scalable, so you can choose an EPR system with QuickBooks Online, or Microsoft Dynamics.
The first requirement of almost all breweries that this provider fulfills involves clear understanding of operations. After all, no two breweries are exactly alike. Vicinity Brew's experienced consultants provide hands-on training to guarantee full customer satisfaction.
Their customers can also take advantage of some additional resources in the customer service portal such as video overviews, documented user guides, and knowledge articles.
Software Expansion
Since 2015, Vicinity Brew have expanded their software to include QuickBooks Online. As a result, it is no longer necessary to leave Quickbooks aside until you get ready. You can switch to Microsoft Dynamics ERP seamlessly to enhance financial and distribution controls. Best of all, there is absolutely no need to change your brewery platform.
Vicinity Brew also offers many general features such as batch ticket processing, testing and quality control, and visual scheduling.
Disadvantages
The only disadvantage of the product we could dig out is that the company does not offer a free trial of its POS system and software. After all, the leader in the field of brewery POS systems can afford that with confidence.
Bottom Line
This system is very easy to use. This is why Vicinity Brew is the choice of hundreds of craft breweries across the United States. It becomes especially helpful during the busy summer months all through the first half of October, when German communities across the country are marking the annual Oktoberfest.
The software is also very helpful in terms of understanding what exactly your brewery needs, depending on how the orders show up in the system and populate the resource view. The company's customer service is outstanding and includes personalized reports, which we find are a very nice touch.
Our #2 Pick For Best Brewery POS System: Brew POS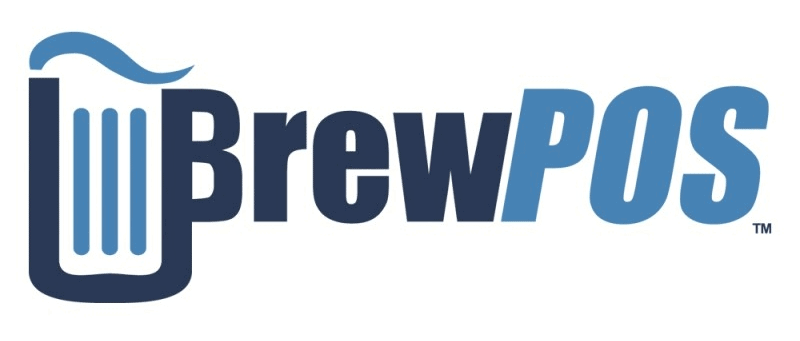 Brew POS is a full-featured software system that has been developed specifically for breweries, restaurants, bars and taverns. It is a truly unique solution to point of sale for the restaurant industry.
Its basic features include restaurant and server management, the option to split tickets by seats, number of people, or items ordered, merge tickets or transfer items between tickets. Brew POS can also track to-go orders, open and authorize tabs, transfer tickets between servers, and place cash and card payments on the same bill.
In addition, the system features pay in and pay out functionality and reporting, kitchen grouping and printing in all languages, plus a walk-out list and shift beverages. There are complete shift reports on station printers and multiple permission levels for servers and managers.
Brewery operators can track voids, discounts, and ticket deletions. Last but not least, multiple job types per individual are available.
Diverse Ordering And Delivery Modes
With this system, your brewery can operate in delivery mode, and there are different modifier types to limit ordering errors.
The system features caller ID recognition, distance to store, past order history, ticket delivery for drivers, a customizable menu area, global modifiers, a menu shortcut button for easy navigation and order types that help track revenue and reduce errors.
Reports
It is possible to view reports on any computer and break them down by day, week, month or year. Sales data is available on inventory at item, type and department levels. This POS system also provides employee monitoring. Thus, you can see what time they clocked in and out and what wages are due, among other options. The countdown on screens for specials is in real time. You can transfer inventory between locations using your online business portal.
Brew POS works with almost all Windows 7 and newer devices. It can also export files into almost any CSV or Excel format you may need. Thus, Brew Pos easily communicates with your book-keeping software. The system works autonomously to track and manage sales, inventory items, payroll and customer information. It is capable of handling large and small breweries, from simple counter service to hundreds of tables. It features drag and drop table layouts, full offline mode, and day and time-based pricing structures.
Brew POS offers a free demo. However, full implementation of the system, including staff, menu, and product implementation are not free. The system does come with a satisfaction guarantee, and you can cancel within 60 days. However, hardware purchases may not be returnable.
Easy Data Export
You can transfer data from your old retail software to Brew POS if you can export it to Excel from your current software. This is fast and easy. You can use the system to process credit card payments without a separate credit card terminal – all that is required is a Local Merchant account. This also limits errors such as double data entry. You can use any Merchant service with Brew POS. Debit card payments are processed by swiping.
You can connect up to ten copies of Brew POS system within one brewery. They will all share the same data. If an external accountant does your bookkeeping, he or she doesn't need to purchase the software. Just issue them a login for the Back Office and give them access to the respective features and they will be able to access all the info they need.
Multiple Store Installation
The back office handles multi store installations. You will need to give employees permission to clock into multiple locations though.
Disadvantages
Brew POS does not have full inventory analysis for beverages at the moment. This function is under development as a separate module.
Bottom Line
Brew POS has all the features needed for daily and management operations, is very reliable, intuitive and easy to use. Its users are also very satisfied with the customer support. The reporting capability is complete and flexible.
If you are looking for a cost-effective, complete and user-friendly POS system that will help you grow and expand, Brew POS is sure to please you.
Our #3 Pick For Best Brewery POS System: TouchBistro

Like our previous choice, TouchBistro is designed specifically for breweries, cafes, pubs and restaurants. It offers mobility, cloud-based reporting, and excellent customer support among other advantages.
TouchBistro is an iPad POS system, which means your staff can take your POS anywhere in your restaurant. Waiters can take orders and accept payments tableside or serve clients waiting in line. This helps your brewery run efficiently and enables staff to focus on providing good services instead of on racing back and forth.
Cloud Reporting And Subscriptions
The cloud-based reporting lets you access back-office features using any device equipped with a browser. This can be done remotely. You can follow what's going on at the restaurant without having to actually be there physically. The company offers video tutorials, step-by-step guides, a searchable base of knowledge and other information to help you learn how best to use the system. We would recommend it in terms of cost as well. It is one of the best-priced POS systems for breweries, especially smaller ones.
There are four software plans based on the number of iPads you plan on using with the system, and you can view rates and plan details based on annual billing on the company's website. All plans feature cloud reporting, full selection and support for an unlimited number of users. Based on your brewery's requirements, custom quotes are also available. There is a free trial if you want to test the system before making a commitment.
Touch Bistro is compatible with iPad, iPad Pro and iPad Mini. Hardware investments are minimal, and the system is cheaper to set up than most traditional brewery POS systems because it is compatible with third-party POS equipment. TouchBistro's solid reporting tools offer excellent assistance in running your growing brewery business. With expense reports, sales data, inventory counts, and other analytical data, the system offers detailed and comprehensive views of how your business is doing.
For example, it tells you which beverages or dishes are selling the most, who your best waiters are and much more. It can also help you establish current consumer trends and make your menu better.
Excellent Customer Support
TouchBistro's professional customer support representatives are friendly and knowledgeable, and there are countless ways to contact a live representative and resolve issues under their guidance. All clients have access to 24/7 email and phone support at no extra cost.
Regardless of whether you've subscribed for the cheapest plan or the most expensive one, you can talk to or email a real person whenever you need help.
Disadvantages
This POS system relies on Apple-based infrastructure. You need both an iPad and an AirPort Express router to launch it. You'll also need a Mac computer such as an iMac, Mac Mini or iMac Pro to use as a server if you use more than one iPad. If you're looking for an Android- or Windows-friendly POS system, this one may not be right for you. It is a good choice if you're already an Apple user.
TouchBistro is a POS system that runs on a local network with cloud-based reporting. This is why you need the router and server. TouchBistro's functionality depends on the local network and device, not the internet, so it may be a good option for your brewery if the internet connection in the area is unreliable or just plain slow.
If you are looking for a cloud-based POS system that you can access, sync and change regardless of where you are, it isn't a good option for your establishment. You'd be better off choosing one of the other two POS system we've reviewed if you need access to the system from anywhere at any time with an internet connection.
Bottom Line
TouchBistro features a good mix of brewery-specific features that help you manage tables, catering, deliveries, and reservations. It's a well-priced, affordable solution that doesn't lock you in with a long-term contract.
Read This Before You Get a Brewery POS System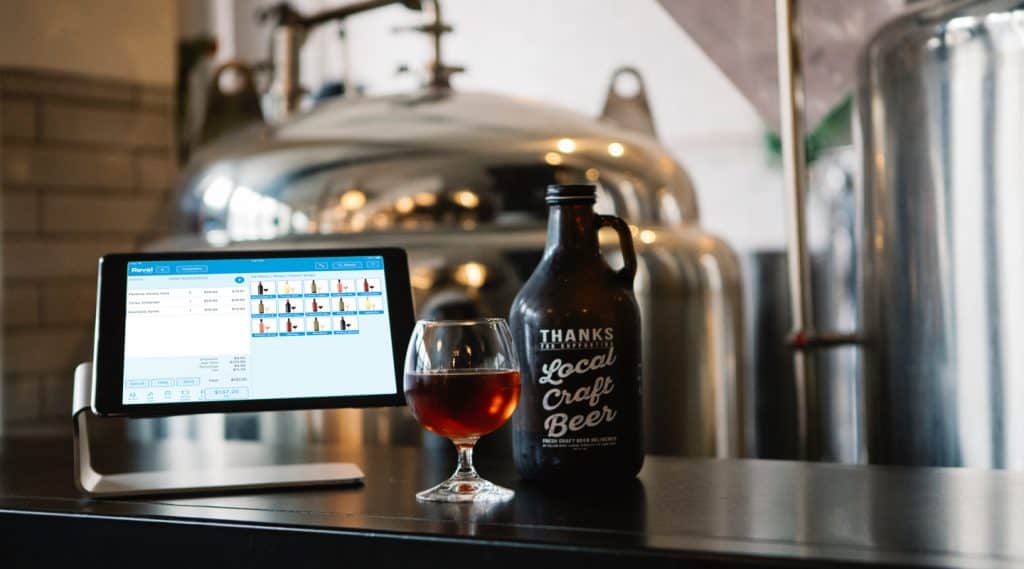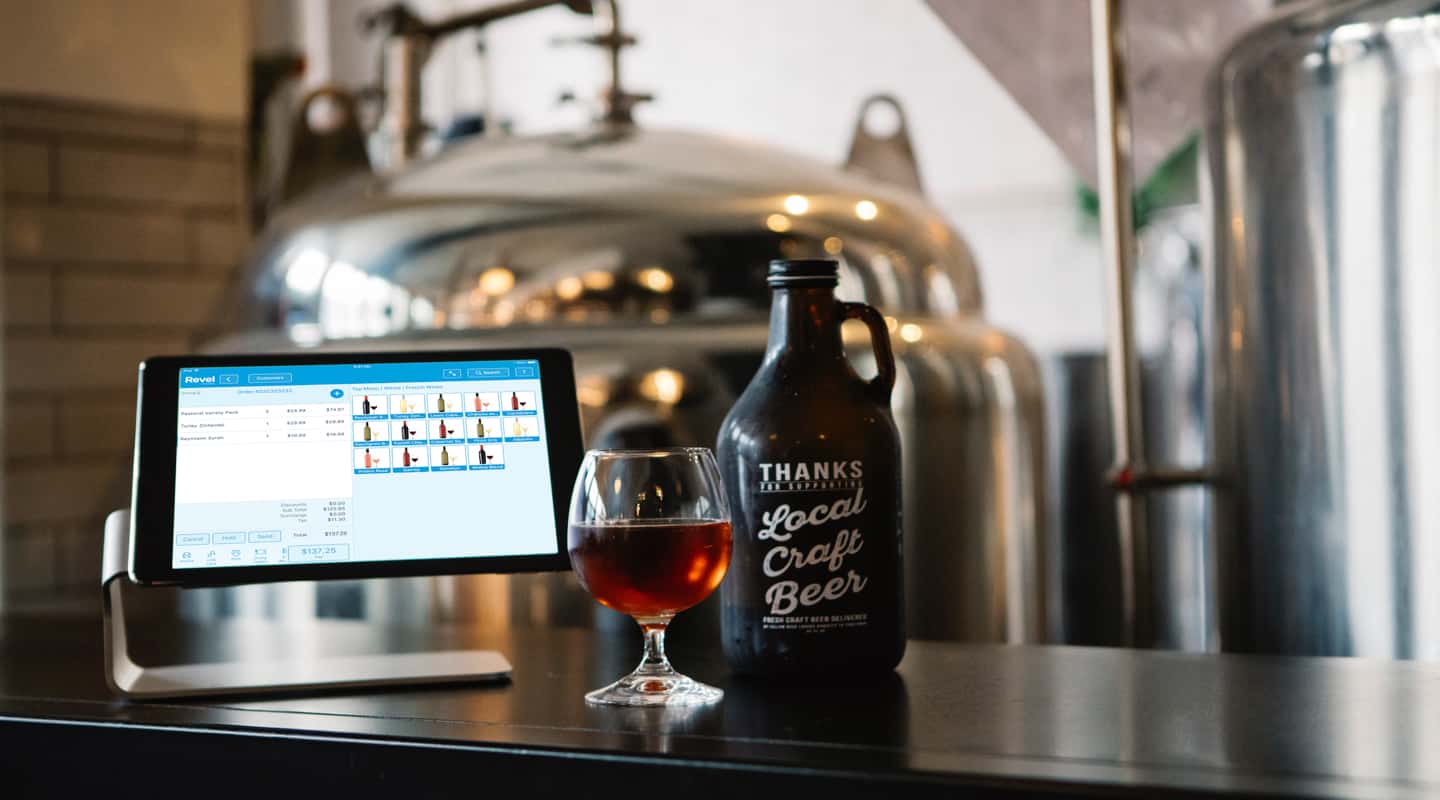 Operating a successful brewery is no easy feat. Doing so requires many moving parts all working in unison. Luckily, there is a way for you to make this happen. Using a high-quality POS system for your brewery will help you improve your daily operations.
Inventory
Tracking inventory is an essential part of any business. Having the right POS software in place will help you keep track of every beer you serve. Track everything down to the last ounce poured.
You can see which spirits are selling the best and which ones are staying on the shelves. Also, if a certain beer line runs low, your POS should tell you this, giving you the ability to quickly restock it. Features like these will help ease your day to day operations.
Reporting
Bookkeeping is a stressful part of any job. Keeping track of different numbers can be an eyesore and it can be easy to make a mistake. Luckily, as long as you are using the right POS software, mistakes can become a thing of the past. Software like that of Brew POS will give you intuitive data on your brewery. Brew POS will provide you with easy to read charts and graphs regarding your sales.
Other information given includes which beverage is selling the best, which spirit is selling the worst, and which of your servers are converting the most sales.
Track Tabs
Running a tab can ensure that a customer continually has a drink in their hand. Tracking tabs isn't always easy. With the right POS software, this task becomes effortless. Utilizing a POS system like that of TouchBistro will make keeping track of tabs seamless. They give the capability to pull the name right off a card when it is used to start a tab, so you don't have to enter it.
Using TouchBistro, you can track precisely what each customer is buying and save that data for future reference. That way when the patron comes back, you can offer them something they might enjoy.
Ease of Use
Nothing makes the day go smoother than working with tools that are easy to operate. A POS system like Vicinity Brew will make everyday operations a breeze. Their simple to use software ensures that nearly anyone can pick it up and use it. Training employees will take mere minutes to learn the ins and outs of the system. This way, there's a very slight learning curve.
Happy Hours
A brewery's best time during any given day has to be their "Happy Hours." During this timeframe, it is more than likely your operation will have its most sales. The right POS system will be able to account for this and help generate even more revenue through upselling.   It is possible to set up your POS system to automatically apply a discount on all sales during this designated time.
This automation will help your servers save time and effort. If the servers do not have to spend extra time accounting for discounts, they can focus on helping more patrons.
The Bottom Line
Integrated payment processing is the single feature that can make or break a POS system. "Integrated payments" means there is an inbuilt payment processing function, making the POS fully compatible with other functions that can help streamline your operations.
You can lose functionality owing to lack of compatibility or support for certain features when the payment processing is added on by a third party payment processor after payment has been made.