(Last Updated On: January 20, 2022)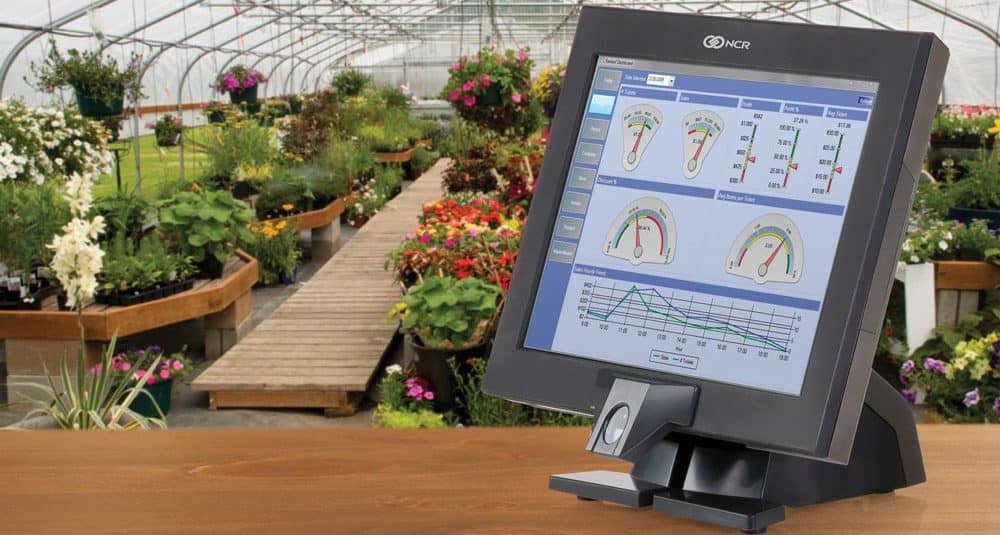 Managing and running a garden center presents unique challenges that are not found in many industries. The two biggest challenges are high operating costs and high labor costs. The high operating costs are mostly due to incorrect seasonal decision-making on inventory, which leads to unsold inventory, which turns into dying inventory.
Managing inventory is important in any business, but managing inventory effectively in a garden center is paramount. Luckily, a POS system can help your nursery reduce dying inventory to a minimum. Other important features that every garden center software need to have are royalty program management, a customized dashboard for speedy checkout, and easy training.
Based on our research, the best garden center POS system is POS Nation due to its departmental inventory management, which is extremely effective in a nursery operation. It also offers robust customer management and detailed sales reporting based on hot selling items. While the average nursery shows a profit margin of 27%, some garden centers were able to reach a profit margin as high as 39% when implementing inventory management strategies based on POS system analytics.
If you are ready to increase your profit margins, let's review our top choices for garden center POS software.

Comparing The Top Garden Center POS Systems
POS Name

Cost

Credit Card Processing

Unique Feature


Square for Retail



$60/month

2.5% + 10 cents for every
tap, swipe, and dip or
3.5% +15 cents for manual entry,
virtual, and card on file

Always comes with a free magstrip
so there is no charge for hardware

Vend

Plans start at $99 and $129/month

Various third-party vendors

Custom keys for speedy checkout
that can be saved as templates

POS Nation

$99/month or
$999 upfront cost

Worldpay with custom quotes

Active vendor management
with P.O. matching

Shopkeep

Plans start at $69/month
and $99/month for each additional register

Custom rates with interchange-plus pricing

ShopKeep Capital which is a
merchant cash advance with
no strings attached

ACE Retail

Starts at $675 as a one-time payment

None. Built-in processing

Online Reporting Tool
with remote access.
1. POS Nation – Best Overall Garden POS System

The POS Nation software platform is intuitive, easy to use, and a perfect fit for a nursery or garden center. The powerful program is suitable for one store, or multiple locations in which you can set permissions. The system has unparalleled inventory controls and custom barcode printing. Other features to check out include:
Reporting and Analytics
Make more informed decisions based on data. POS Nation reporting can be customized and allows you to study trends across many verticals. Some of the reports you can easily run include:
Payroll
Employee hours and performance
Physical inventory count
Sales and Profitability
Discrepancy and Exception
Once you have a better understanding of what items are performing well, you can run promotions on high-margin, complementary goods. Tracking sales to the hour will show you exactly how each employee is performing throughout the day and shift reports will give insight into profitability.
Typically, theft and shrinkage decline rapidly when a POS system is involved. That's because it's all-seeing.
Customer Relationship Management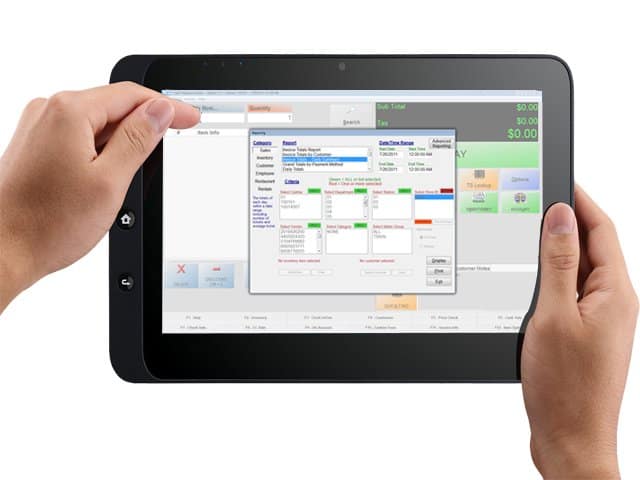 Build repeat business and drive sales with POS Nation's robust customer loyalty programs. You can structure the plan to meet business needs and set benchmarks based on what metrics makes the most sense. A garden center can offer percentage discounts when certain goals are met or even flat dollar savings.
As your customers accumulate points, track purchases and offer customer rewards based on benchmarks. If you are offering a flat dollar discount, have it applied to their next purchase. This ensures they are a repeat customer and increases sales.
The program also enables a nursery to maintain an ongoing customer database of past purchases and transactions. Clerks can help people recall the brand, size, colors, etc. of an item they bought in the past. You can even access their loyalty points and tell them when the next goal will be met. This is a hidden upsell.
Organized Inventory
As we stated in the beginning, a garden center must have a means of keeping inventory consistently fresh. POS Nation maintains a database of all your products that can be easily uploaded in a bulk list (you can also add individually). Physical inventory counts can be completed in one click and tracked by category or department.
The POS Nation inventory management feature allows a business to track items by:
Vendor number
UPC code
Department
Category
Description
Cost
Price
Assign a serial number to items with a high value or you can use the style matrix to organize products by color or size. Set automatic alerts for when products are low. When a garden center item is sold, it automatically deducts from the digital inventory. When a purchase order is received, it is added. And that's how the system is balanced.
Additional Features:
An active vendor database with automated purchase orders.
Custom barcode and label printing by unit or case.
Assign job-based permissions for extra security.
Employee tracking and scheduling.
Accept all forms of payment including Apple Pay.
2. Square for Retail – The Point of Sale Program for Vendor Managemen

When you're looking to simplify your selling at a garden center or nursery, Square for Retail is an excellent choice. It brings the back office, front of the store, and any online selling you do, into one central space.
It's the prime solution for making complicated operations easy. Most people are aware of the brand, as it was one of the first POS systems to revolutionize mobile payments. They did this by giving everyone a free card reader. Other key features to keep a heads up for are:
Inventory Management
Square for Retail helps a garden center manage their inventory with ease. A business can create items and view stock levels from a unified dashboard—even if you have several locations. And if need be so, you can transfer stock between stores.
When low on product, send purchase orders through the system to vendors that receive them immediately. In this feature, you can also keep track of all of your vendor contact information.
For faster checkout, create and print barcode labels for your products. Any SKU can have a notification set for low stock thresholds. You never have to run out of product for people. Organize every item to make it easier to locate quickly.
Insightful Reporting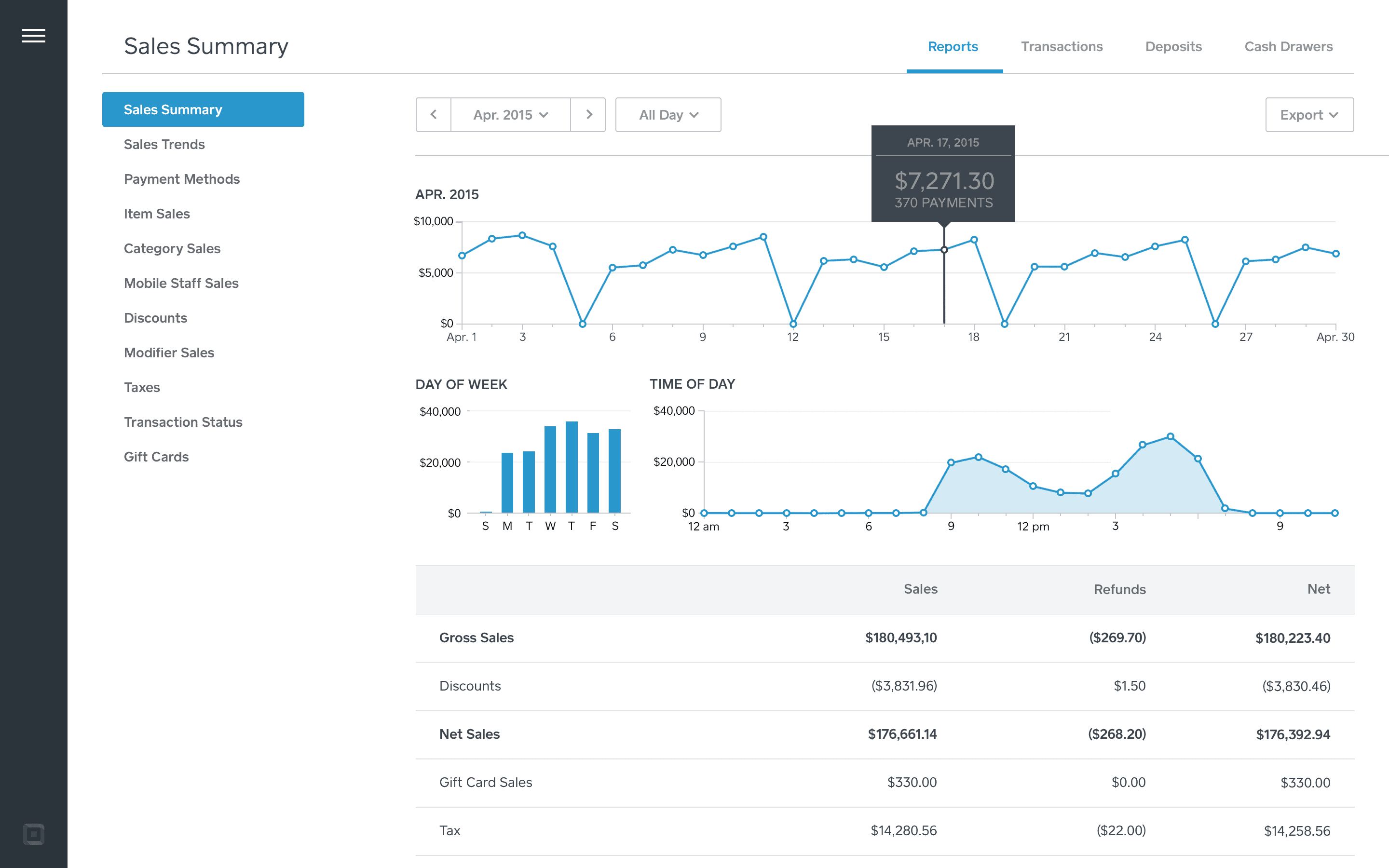 Square for Retail enables a garden center to compare sales with labor costs. This helps to streamline operations and identify any areas of waste or shrinkage. Projected profit reports can help you predict projected revenue. This empowers a nursery to make more informed decisions about seasonal products.
Square for Retail reporting allows you to keep tabs on how the business is performing in real-time. Learn about the value of goods sold by category and location, and over a specific timeframe. You can coach and manage employees better by understanding the sales volume by employee.
Square Gift Cards
The Square Gift Card program is easy to set up and brings in powerful returns. In just a few clicks, you can start selling them to boost sales. This enables customers to gift from anywhere and introduce your brand to family and friends.
You can also sell e-gift cards online and in-store. Bring in new buyers by enabling people to find you online. They can then email these to friends and family.
Additional Features:
Email and social media marketing campaigns.
Send invoices for orders to get paid fast.
Easy payroll to pay out employees in one click.
Out-of-the-box hardware solution.
Mobile management with an iPad.
Get A Quote from Square for Retail
3. Vend – The Point of Sale System for Fast Transactions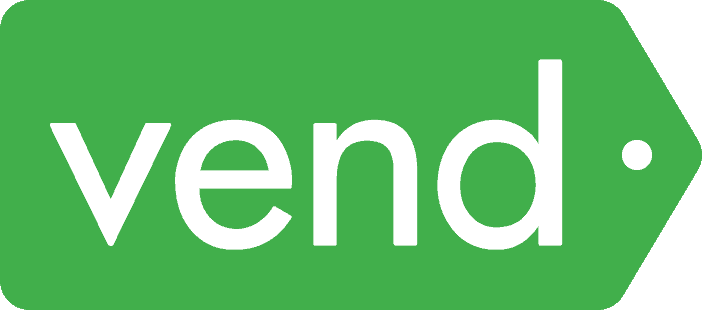 Vend is a point of sale system that is powerful and flexible. It serves the garden and nursery environment well because it's simple to use and easy to train staff on. Create memorable customer experiences while driving sales and staying on top of stock. Some key features of the Vend system include:
Speedy Checkout
Certain seasons will be really busy in the garden center. Vend offers flexible checkout features to speed up transactions and get the lines moving faster. "Quick keys" allows a business to create custom buttons for your most popular products. These can easily be saved as templates to be used in any location.
A clerk can easily perform a product or customer search to add items to the sale. They can do this by typing in keywords or using the barcode scanner. Customers can then be located by name or phone number.
People will greatly appreciate when you find an item they ordered last time as a quick add. Especially when they can remember themselves! This happens a lot in garden centers where you are dealing with small items of tiny variation (think seeds).
Employee Organization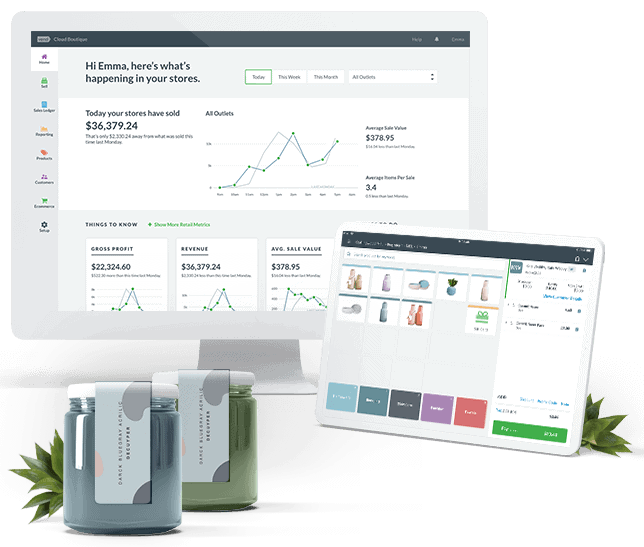 Vend enables a garden center to track and manage employees right through the system. Create user accounts and define certain permissions depending on staff and role. These can be customized to align with your store's processes and allows a company to keep sensitive data hidden and secure.
You can also increase employee accountability by tracking performance. Require users to enter a password in between sales. The system allows you to record all changes from cash float to register closures. This reduces discrepancies, errors, and theft. With Vend, cash withdrawals can be handled with ease.
Transactional Management
Vend allows a clerk to perform a variety of tasks during the checkout process. Use the program to split payments for customers between two types or allow customers to put their favorite items on layaway. For frequent customers, open an account. You can quickly access their payment history and any balance too.
If a customer forgets an item, no problem. You can park the sale and retrieve the transaction when the individual is ready. Rather than refunds, keep customers in the system by issuing store credit. As long as you make that clear up front, people shouldn't mind.
Additional Features:
Gift card and loyalty program.
Personalized discounts for specific items.
Custom receipts with your website and logo.
Line item sales notes printed on the receipts. (like care instructions, etc.)
Vend Display pairs with the Vend Register iPad app.
4. ShopKeep – The Point of Sale Platform for Customization

ShopKeep is all about customizing their product for businesses big and small. That's why they never reveal much pricing (this can be a negative when shopping for a solution). What's great about this platform is that they do a lot of the hard work for you. They promise to give you the lowest possible rates for integrated payment processing.
A ShopKeep specialist will meet with potential clients and put an entire package together. The system is designed to keep staff productive, not busy. Additional features include:
Item Management
Garden centers often deal in bulk. ShopKeep helps a business add tons of items at the same time using a simple inventory spreadsheet. These can then be simultaneously uploaded into the system. The POS software consistently tracks your top-selling items so you can better understand what's driving the business.
A nursery will always know the number of specific items they have on-hand. The system will show precisely what is running low and what should be reordered in real-time. Receive and adjust inventory levels to always keep your costs accurate.
Focused Marketing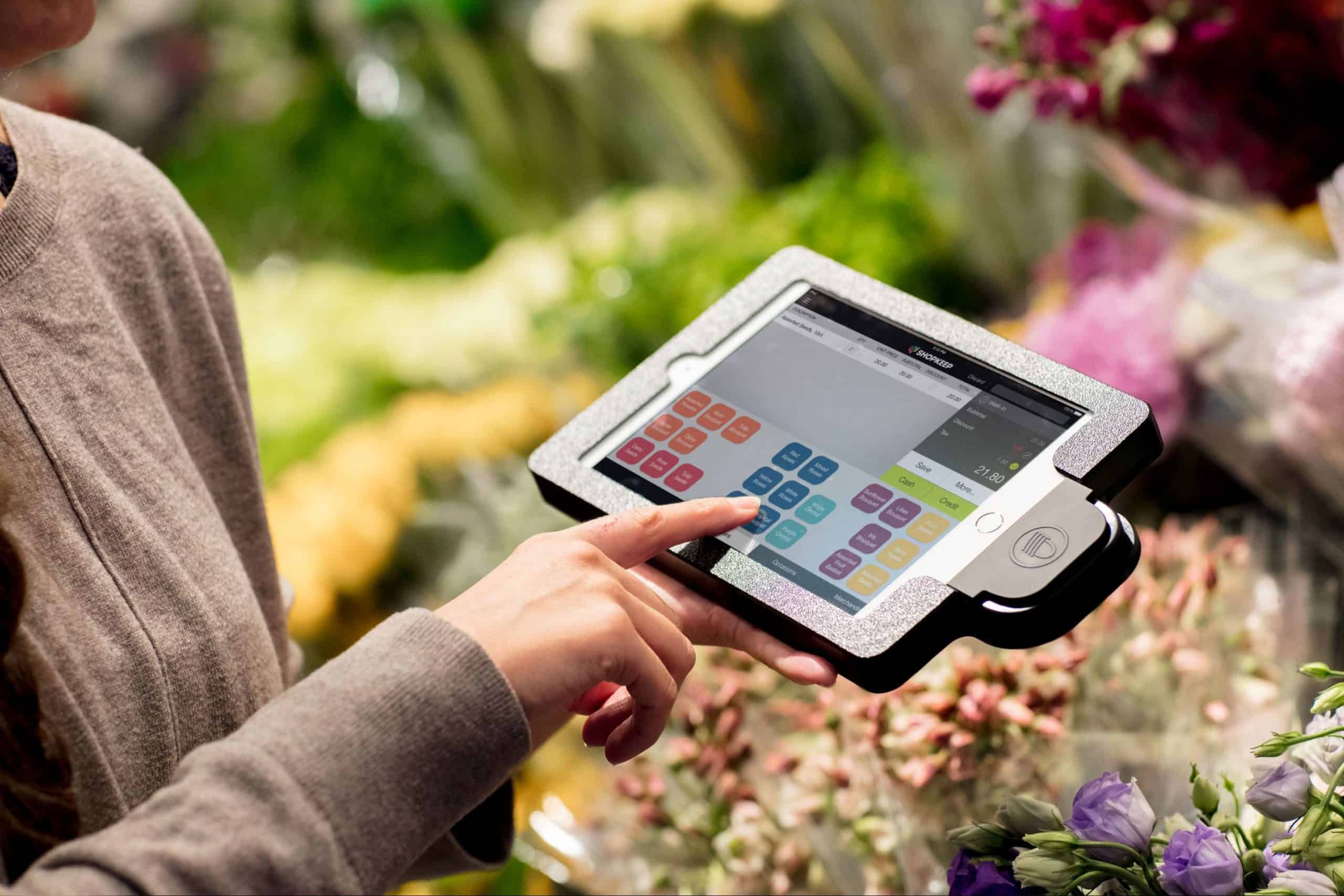 ShopKeep enables a business to keep an ongoing customer database to further marketing opportunities. They make it simple to grow your email list and launch professional campaigns too.
If you're looking for unlimited customer reach, the platform has an ecommerce store for online sales conversions. Market your garden center to an entirely new audience who may have never heard of your brand. ShopKeep enables a business to connect their point of sale system to robust marketing that brings in more consumers.
ShopKeep Capital
Need help growing your garden center? ShopKeep believes in its customers so much they are willing to fund their business. ShopKeep Capital is an easy and reliable way for customers to access the financing they need to expand and succeed.
It's uncomplicated capital, which means it's more of a merchant cash advance. There is never any set repayment schedule, hidden fees, or variable interest rates. Remittance is an advance from a percentage of daily credit card sales.
Unlike traditional loans, ShopKeep Capital doesn't require mountains of paperwork. It's as simple as logging into the BackOffice feature and applying. The company typically takes 1-3 business days to get back.
Additional Features:
Actionable analytics and reporting from anywhere, at any time.
Supervise employee activity with simple staff management.
Various integrations for accounting, sales, and marketing.
Online brand building with ShopKeep Spotlight.
ShopKeep Pocket app can be used for managing business on-the-go.
5. ACE POS– The Point of Sale Service for Smaller Business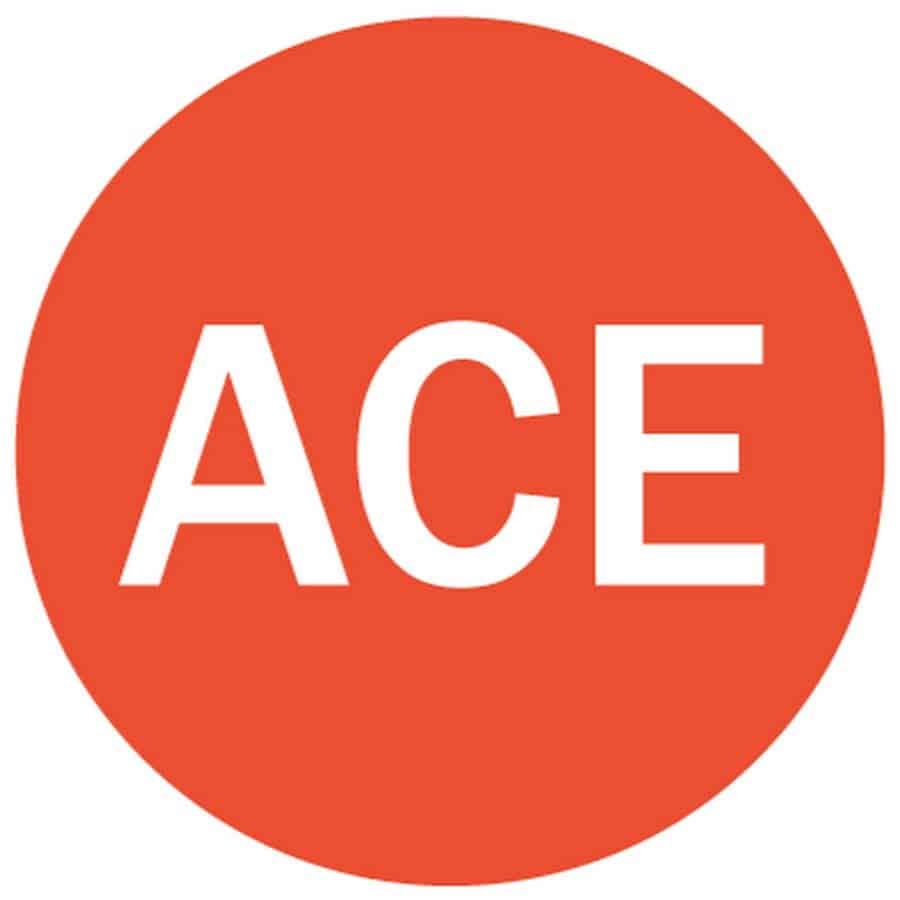 ACE is one of the smaller vendors for a garden center POS, but they specialize in the industry. They are designed for smaller retailers looking for a robust POS and inventory management system. Some key benefits to the system include:
Marketing Program
Capture and organize customer data to have an accurate, 360-degree view of your audience. ACE provides a built-in email and label function to easily stay in touch with customers. You can create custom mailing lists to promote sales, send information, or advertise special offers. The system even allows for customized gift registries.
Ecommerce Integration
If you are thinking about selling garden center items online (think pots, hoses, etc), ACE integrates with both Shopify and Magento. If you're unsure of how that works, request a free integration demo and an ACE specialist will show you. The POS platform will sync directly with your online store to easily transfer information like:
Sales
Inventory
Customer data
Payments
Taxes
Keep an eye out for other integrations. Whatever ACE cannot do, they typically offer integration in its place.

Remote Tracking
A nursery and garden center environment can be unpredictable (rain on the patio or dead plants). ACE understands people need to be prepared and offers an online reporting tool that allows you to track your analytics from anywhere on the planet. It gives you instant access to all the operational data needed for daily decision-making.
You can set a date range or filter results to grab the exact data needed. All information can be printed or exported to an excel file for easier management.
Additional Features:
Integrated accounting and tax settings for multiple currencies.
Drive local foot traffic with built-in Google Ads.
Link up multiple locations with the Multi-Store Module to track the whole business.
Payment integration with top financial services companies.
Automatically reorder stock using key details like sales history and margin analysis.
Final Thoughts
Running a garden center is already hard enough but you can make it a lot easier with the right point of sale program. In the beginning, they were created for simple transactions. These days, the software can be used to manage your entire business. Most systems only charge a monthly fee, but even buying the whole POS program outright can be less than today's iPhone.
In other words, it's worth the investment. Especially if you are using old equipment. The faster a POS is updated, the quicker you'll leverage sales and the happier people will be—customers, employees, and especially you!