(Last Updated On: June 22, 2022)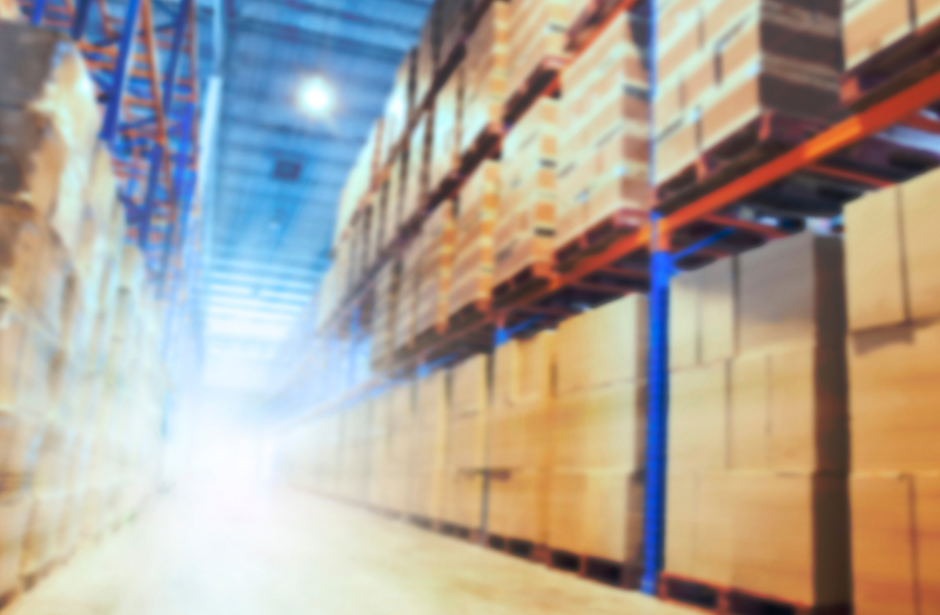 For any product based business, especially retailers, the importance of tracking the business's product line up and entire stock or inventory cannot be overemphasized. And this is why proper and articulate inventory management is at the heart of every successful retail business.
Inventory management for any business, if not managed properly, could be the difference between profitability or loss and being in business or fading away. This is so because, without a smart approach to inventory management, a trove of challenges such as loss of profits, blown out costs, and outright business failure could be the order of the day for such a business.
On the other hand, proper stocktaking and inventory management will give clear visibility as to the true state of our business and help  prevent loss from possible theft and fraud from actors both within and outside the business, discourage product spoilage, optimize order fulfillment, and ultimately provide great customer service.
On a broader view, inventory management provides insight into your business's financial standing, customer buying patterns, behaviors, and preferences, as well as opportunities that can be exploited and maximized.
What is Inventory Management?
Inventory management, simply put, is the process of managing entire stocks from the point of purchase, to receipt, setup/display in the store and sales.
While inventory itself refers to the products, raw materials, and goods a company is offering for sale, the process of taking stock and keeping track of the figures sold, leftover, and those needing to be restocked is called inventory management.
Retail, on the other hand, is basically a broad term used to describe businesses at the last mile directly interfacing with consumers. This is often referred to as business-to-consumer (B2C). As such, anyone or any business who directly interfaces with end-users is referred to as a retailer or retail business. Other types of businesses are business-to-business (B2B), consumer to business (C2B), and even consumer to consumer (C2C).
What Are the Different Types of Inventory?
There are different types of inventory, and the type each business handles is dependent on the type of goods or even services they sell. In all, there are about 12 different types of inventory, namely: 
Raw materials

Work-in-progress (WIP)

Finished goods

Decoupling inventory

Safety stock

Packing materials

Cycle inventory

Service inventory

Transit

Theoretical

Excess and maintenance

Repair and operations (MRO)
Specifically, our focus here is largely on inventories associated with retail sales. 

Retail Inventory Management
Retail is generally a broad term used to describe the business-to-consumer (B2C) type of selling. There are basically two types of retail sales differentiated by where they take place:
Online retail: Also known as ecommerce, this type of purchase is effected digitally on a digital store.
Offline retail: Where the sale is effected in a brick-and-mortar storefront or by a salesperson.
How Do Inventory Management Solutions Work?
Inventory management software helps track the flow of products from suppliers to the final point when goods are ordered and delivered to customers. In the warehouse, inventory management keeps track of stock receipt, picking, packing, and shipping.
The 5 Key Stages of Inventory Management Process
There are essentially 5 key stages of an inventory management process, and these are:
Production: This is the process of taking raw materials into finished goods. However, not every company will be involved at this point, especially retailers.
Purchasing: For the retail business, this is the point where goods are ordered from the producer or manufacturer. This is the point that affects retailers.
Holding stock: This is the point where goods are stored in your warehouse before they are displayed in-store on your shelf.
Sales: This is where goods get into the customers' hands. They are picked off the shelves or packages and dispatched to them. In return, payment is taken/ received.
Reporting/Reconciliation: After sales have been made, there should be a point where  reconciliation is done and a report of all that has been sold and what is left in stock is gathered.
Why is Inventory Management Important?
Inventory management is important as it helps you understand the dynamics of your retail business. With it, you can track the movement of goods, from the point they are ordered, to stock levels in your warehouse, to when they are placed on the shelf, and when units are sold. You can also spot trends,  best-selling goods, and customer preferences.
Inventory management is important as it helps companies keep track of their stock and know what to order at any given time. The process of managing inventories tracks inventory from the point of purchase to the actual sale of the goods. 
The practice of inventory management also helps companies to identify and respond to trends as they emerge, and ensures that there is enough stock available to fulfill customer orders and give warning when shortage is imminent.
Stay Informed of Trends 
Understanding your stock trends means that you are abreast of what comes in, what is sold, and what is left. This helps you save money from many angles. Staying abreast of stock inventory, you are able to know when to move products from one store to another in the case of multi-store operations and generally manage your entire stock inventory, ensuring maximum returns and maximum sales. With this, you are able to sell out stocks before they go out of date. 
Improve Your Cash Flow
With proper inventory management in place, you are able to spend money on inventory that sells more, so cash is not tied down on non-moving products, thereby maintaining a healthy cash flow within your business.
Ensure Customer Satisfaction
With good inventory management in place, you are able to constantly stock the products most customers regularly ask for. This ensures that customers are satisfied when they visit your store and, in the long run, ensures repeat visits by your loyal customers since they are rest assured that they will get what they want at fair prices.
Challenges to Inventory Management
Like any segment of a business venture, inventory management also has its own challenges. The most notable example is the problem of having too much inventory to keep track of. However, this can be easily dealt with by being systematic with the inventory management, starting with the basic steps and then gradually progressing until everything is covered. 
Poor Processes
If you don't operate a standard procedure of carrying out tasks, the chances are that maintaining a proper inventory management system will be difficult.
This, in-turn will lead to employees being prone to making errors, and this will ultimately slow down operations.
Changing Dynamics of Customer Demand
With customer tastes and preferences constantly changing, it may be a challenge to keep track of these changes and consistently make current preferences available. This, however, can be easily tackled by consistently keeping track of changes in stock and demand level.
Popular Terms in Inventory Management
Barcode scanner

—Refers to physical devices used in the check-in and check-out of stock items.

Bundles – Groups of products sold together as single products. These are usually related products, e.g. same-color bags and shoes packed as one product with an SKU (Stock Keeping Unit).
Decoupling inventory – This refers to inventory set aside as a  safety measure to reduce the risk of a halt in supply.
Deadstock – Refers to items that have never been sold or used by customers, probably due to being outdated or beyond their best-before date.
Dropshipping – This is the practice of dropshipping, where goods are shipped directly from the supplier's warehouse directly to the customer.
Cost of goods sold – This is the total cost of goods along with the cost of production and storage.
Economic order quantity (EQQ) – This refers to the recommended amount that should be reordered, taking into account the demand and inventory holding cost of a product
Lead time

– This is the amount of time it takes a supplier to deliver goods after an order has been placed.

Landed cost – Is the cost of shipping, storing, and clearing charges such as import fees, duties, taxes, and other expenses connected to transporting and taking delivery of inventory.
Order fulfillment– This is the entire lifecycle of an order, from the point of sale to the time it is sent to when it is shipped to the customer and when it actually gets delivered to the customer.
Order management – This refers to the entire back office process that governs the process of receiving orders, processing payments, fulfillment, tracking and communicating with customers.
Purchase order (PO) – This is a commercial document shared between a buyer and seller in this case a B2B, that states the entire specifics of a product being requested
Pipeline inventory

– This refers to products/inventory that have yet to reach their final destination.

Reorder point – This is the quantity level at which reordering is expected to be executed. This takes into account expected future demand and the current inventory level.
Safety stock – This is also referred to as buffer stock and basically refers to stock held in reserve to guard against shortages.
Sales order – This is a document sent to customers following a purchase but before the order is fulfilled.
Stock keeping unit (SKU) – Tracking code attached and assigned to each product. It indicates size, color, style, and other specifics.
Third-party logistics – This refers to the use of an external provider to handle a specific part of your business, such as fulfillment, shipping, etc.
What is Demand Planning and Inventory Management?
Demand planning is an integral and important part of ensuring a successful inventory management process. This is the process of determining the amount of each item that you anticipate will be sold off within a given time frame. Once this number is established, the process of inventory management is made easier as you know the exact amount of each good or product to order for 
What are Inventory Management Formulas?
Inventory management formulas are vetted formulas designed by  inventory and accounting professionals that make the process of managing one's store inventory easy. When this is understood, optimization of stock levels is easily achieved.
Inventory Management Key Performance Indicators
The impact of effective inventory management cannot be overstated. It is at the core of every  business and determines whether a business venture will be successful or not. To ensure its success, there are a number of key performance indicators (KPIs) used for measuring the success of inventory management throughout the entire supply chain of an organization. These sectors include: 
Sales KPIs
Receiving KPIs
Operational KPIs
Employee KPIs
How to Choose an Inventory System for Your Retail Business
You need to consider some factors before choosing an inventory system for your retail business. These are:
Understand what your stock control system needs are.
Know what you desire in an inventory management software.
Know the dynamics of your business and look out for the right software tailored to your business.
Understanding What Your Stock Control System Needs Are
To understand this, you need to know what you need in an inventory management system, how well your present system works, and what needs to be covered. To do this, answer the following questions: 
How often do you run out of stock?
Do you usually record loss as a result of over-ordering or excess stock?
Do you have a barcode system in place to keep track of your inventory?
How well is your warehouse arranged? Is it usually cluttered or are the sections well organized and easy to navigate?
When did you last record a safety breach?
Are you able to retrieve sales statistics from your inventory management system?
Can you easily modify orders or create bulk packages.
Does your present system allow you to automate discounts and promotions, or is this done manually?
What type of feedback do you receive from customers after products have been delivered? How was it delivered? How long did it take to get delivered?
With the answers to the above questions, you should have a good overview of how well you are doing and how well your current inventory management system is serving your needs.
Next is to know what you want in an inventory management system. Here are seven things you should consider when choosing an ideal inventory management system.
7 Things You Should Consider When Choosing an Ideal Inventory Management System
Your Own Requirements: How many employees do you need to access the system? How large is your store/business? Do you run multiple outlets?  Does the software need to be compatible with an existing loyalty program?
Cost of the Software: This is an important factor to consider. You should weigh this alongside the needs and profits it has the potential to secure.
Customization: Can you customize it to fit your business needs?
Ease of Use: How easy is it to use?
Integrations with Other Systems: Does the software offer integrations with other third-party apps and solutions?
The Flexibility: How flexible is the solution?
Customer Support: Choose a software company that has reliable customer care support. You don't want to get stuck in the middle of setup with a confusing system.
Top 5 Inventory Management System You Should Consider for Your Retail Business
Here are the top 5 inventory management systems you should consider for your retail business:
Zoho Inventory
Ordoro
inFlow Inventory
Cin7
Lightspeed
While there are several inventory management systems on the market, Zoho Inventory comes out on top as the most recommended for retail businesses. This is because it has quite a lot to offer and for a pretty reasonable price.

Zoho is an online inventory management software for businesses in the United States that is easy to use and features an intuitive UI that makes it a delight to use.
It is an ideal solution for small businesses who are looking to get organized and grow without breaking the bank. It also offers dozens of integrations. It offers a free plan that allows you to accept backorders on items that are presently out-of-stock, arrange dropshipping, and handle multi-currency transactions.
By upgrading to its paid plans, you gain access to a plethora of additional features such as managing multiple warehouses, serial number and batch tracking, and syncing more than one Shopify store to your account.
Its free account allows you to manage 50 orders in a month, 50 shipping labels, 50 after ship tracking, and one warehouse. Apart from the free account, there are four other pricing plans, each with an interesting array of provisions.
Its standard pricing plans start at $59 per month billed annually or $79 per month with a monthly limit of 1500 orders, 1500 shipping labels, and two warehouse managements.
Its three other plans, Professional, Premium, and Elite, go for $99, $159, and $239 respectively when billed annually or $129, $199, and $299 monthly, respectively.
You can explore its features with a demo account, and its Android and iOS apps help you monitor your inventory on the go.
Overall, it's possibly the best recommended inventory management software out there for small and medium businesses. If you're a business that does not fulfill thousands of orders per month yet, then Zoho is the right option for you.
Ordoro is an inventory management software that is ideal for largely e-commerce-focused stores. It helps growing merchants manage their online stores.

Ordoro boasts features that make multichannel selling and dropshipping possible. With Ordoro, you can connect all your sales channels and easily manage them with a blended fulfillment model, automatic order and dropshipping routing functionalities. It also comes with vendor management features for maximum supply chain efficiency.
With a 4.8/5 rating on Capterra and Getapp, Orodoro comes highly recommended among its users.
Ordoro goes ahead to provide some extra possibilities, usually not possible on other inventory management software. For instance, while using the software, you can opt to oversell your goods or limit the number of in-stock items that are visible to your customers. This, in a way, can stimulate urgency among customers as it helps create the impression of scarcity and, in turn, boosts ordering and instant completion of a purchase by customers. With this, you sell more and avoid having products stay too long on your shelf or inventory.
Ordoro integrates with a variety of point-of-sale solutions, including Shopify POS and Square, as well as accounting, fulfillment service providers, and ecommerce stores.
As for its pricing, Ordoro offers a free plan with one user, one sales channel, and a maximum of 1000 orders per month. Its paid plans start at $59 with features such as an unlimited number of users, unlimited ship-from locations, barcode scanning, advanced analytics, automation rules, and phone support. It also offers a 15-day trial.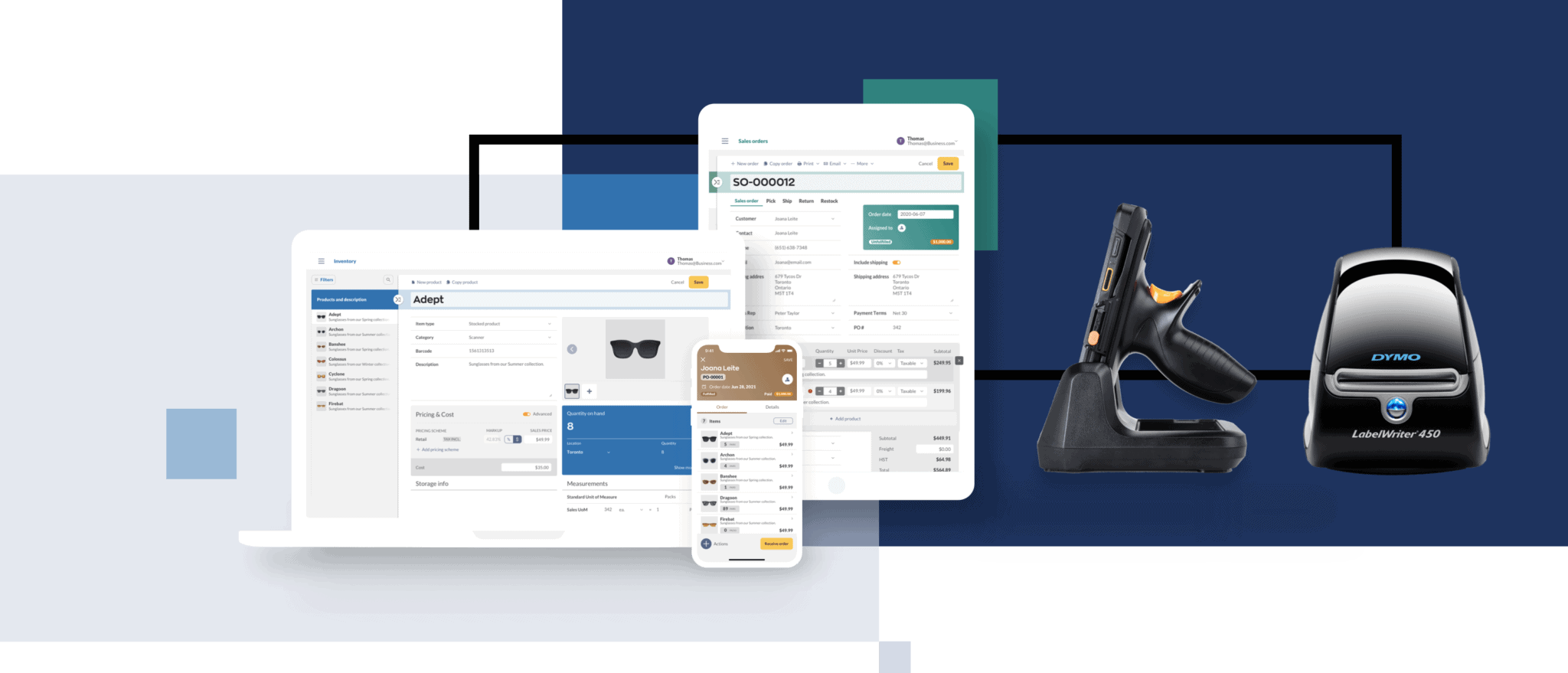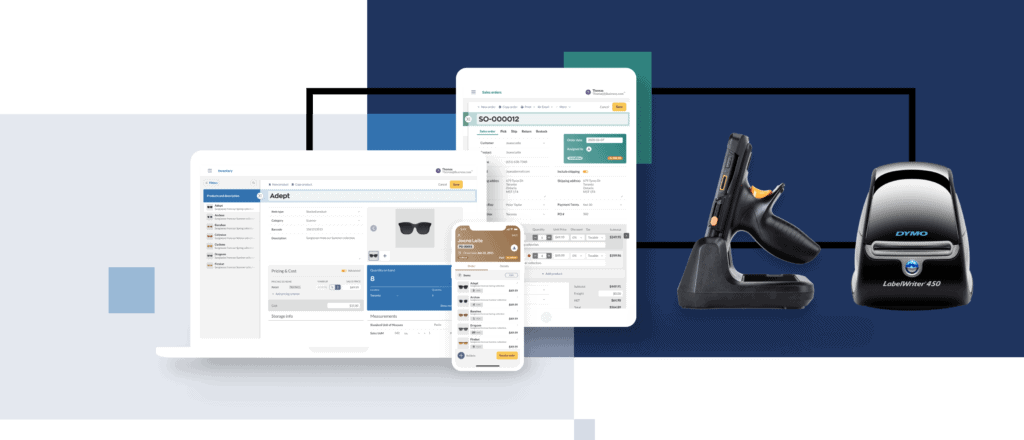 inFlow Inventory is an all-in-one inventory management software that helps small businesses keep track of their stock. It is an ideal software solution for businesses on a budget. With a 4.5/5 review rating on Capterra and Getapp, it comes highly recommended by users.
It offers paid pricing plans which are some of the best prices in the industry, starting at $89.
Its easy-to-use mobile app helps facilitate barcode scanning and keeps you and your sales agents and inventory manager on the same page seamlessly. 
With inFlow, you can easily use your smartphone to fulfill orders and update inventory levels on the spot. Or upgrade to its inFlow Smart Scanner, which is a full-laser scanner built right into a drop-proof Android device.
It provides a free 14–day full–featured trial period with a money–back guarantee and integrates with accounting software as well as over 35 different ecommerce stores such as Amazon, Shopify, WooCommerce, and Squarespace.
Along with being an ideal enterprise resource planning solution, Cin7 packs in tons of modules for a fraction of the regular price that other enterprise resource planning solutions are going for.

Cin7 offers a fully integrated POS system, along with B2B features, manufacturing features, as well as a payment portal.
It offers multichannel inventory management that enables you to have real-time visibility into your eCommerce stores like Shopfy, Amazon, etc., retail POS, and wholesale channels, which ensures that you are able to fulfill your customers' orders faster without the limitation of location.
Other features of Cin7 include barcode scanning, inventory tracking, multi-currency support, reports and forecasting, sales quoting, and a built-in point of sale (POS).
Cin7 integrates with more than 700 third-party solutions for accounting, shipping , marketplaces, third party logistics, EDIs, and a lot more. It also allows cross-channel syncing every five minutes. This ensures that your inventory is kept updated across all channels and you never miss a beat. All with minimal effort.
In terms of pricing, Cin7 comes rather pricey when compared to other solutions on this list (it starts at $999/month), but then again, it is not as expensive as the regular ERP solutions out there.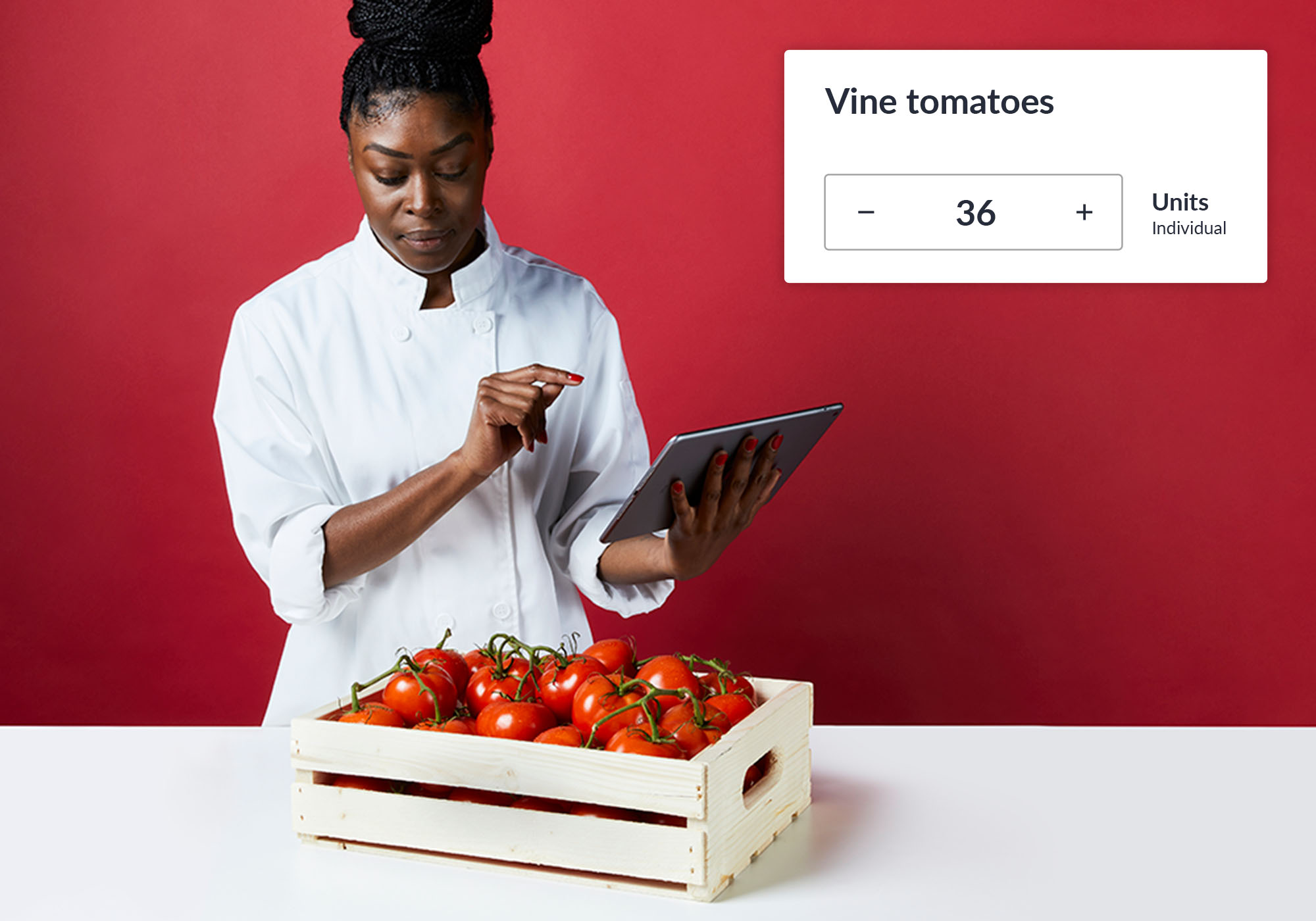 Lightspeed Restaurant is a bundled up package that provides a full suite of functionalities to help manage your restaurant. 
This function includes its inventory management solution for restaurants that helps restaurant owners and managers manage stock levels, food costs, and inventory quantity tracking.
As such, with Lightspeed, you get an all-in-one solution to handle inventory, payroll, and analytics with an intuitive and easy-to-use interface.
With Lightspeed you can offer online ordering, POS services, and even manage your workforce all across multiple locations. It also provides insights and tools that enable you to effectively run your restaurant.
In terms of pricing, Lightspeed offers a moderate pricing package, with its starter plan going for $39. Its Plus (which the company says is its most popular) goes for $119, while its Pro plan will set you back $289.
A drawback to its pricing, however, is that you have to buy its Lightspeed POS along with any of the pricing plans you are settling for. Since you have to pay for the Lightspeed POS along with all the pricing packages for the solution, this kind of makes it restrictive since you are stuck with the company's proprietary hardware. However, if using the same brand for a POS system isn't something you mind, then this is a great solution for you to manage your restaurant operations.
Lightspeed offers 0% financing on hardware, software, and implementation for its qualified buyers.
Conclusion
A vital ingredient that will determine the success and profitability or otherwise of your retail business aside from the type of POS system you choose is how well you are able to manage and keep track of your inventory. To ensure that your retail business succeeds and expands, you must take inventory management seriously, and the solutions and guidelines offered in this piece will help you achieve this. To your success.
Author: Wale Ameen. Wale is a business journalist and editor with over six years of experience in business and technology reporting. He is the author of the book, Future Focus: Tapping into the Wealth in Digital, available on Amazon.
FAQs
Q: How can a retailer manage its inventory efficiently?
A: Here are five best practices for retail inventory management.
Invest in an ideal inventory management system tailored for your business.
Set up your stock alerts.
Select your suppliers strategically.
Implement SKU management practices.
Optimize your order size.
Also, consider drop shipping.
Q: What is the inventory system in merchandising?
A: Merchandise inventory is the account on a balance sheet that reflects the total amount paid for products that are yet to be sold. As a current asset, merchandise inventory is basically a holding account for inventory that's waiting to be sold. It has a normal debit balance, so debit increases and credit decreases.
Q: What are the 4 types of inventory management?
A: The four types of inventory most commonly used are Raw Materials, Work-In-Process (WIP), Finished Goods, and Maintenance, Repair, and Overhaul (MRO). You can best practice inventory control and smarter inventory management when you know the type of inventory you have.
Q: What type of inventory system does Amazon use?
A: According to Amazon, when sellers choose to use FBA, they automatically gain access to Amazon's machine learning-based inventory management system. This system uses inputs like the cost of goods sold, shipment time, as well as Amazon data to forecast customer demand and set optimum inventory levels.
Q: Does Quickbooks track inventory?
A: Quickbooks Inventory Management Software organizes your inventory and makes it simple to locate products and services. With it, you can track inventory on hand, get regular alerts for reorder levels, and gain insights on what you buy and sell. Also, with Quickbooks stock management software, you can enter non-inventory products and services.