(Last Updated On: October 19, 2021)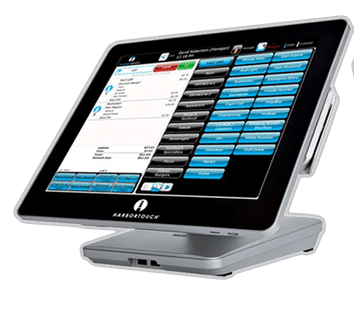 We decided to review Harbortouch POS because it is one of the more popular point of sale (POS) systems on the market. The system is ideal for retail stores, restaurants, and other food and beverage establishments. For example, Harbortouch identifies itself as the number one POS system for food trucks.
Harbortouch delivers all the features a retail store or restaurant would need, and more. These include gift card management, loyalty programs, powerful reporting, gift card management, multiple location management, and many more, which we'll cover below.
Compared to other similar systems, Harbortouch POS is relatively inexpensive while still delivering robust features that help a broad range of businesses to work more efficiently and drive revenue and business growth.
This makes it a great POS system choice for startups and growing businesses with few resources. However, it can also accommodate the needs of larger businesses. We also dig into that below.
But first, we'll cover some advantages and drawbacks of Harbortouch POS and mention a few of its top competitors. We'll then shift to discussing key software features and selling points as well as hardware components. We'll wrap things up with a comparison of Harbortouch POS systems and pricing information.
You may have read other Harbortouch POS reviews, but this one is comprehensive with more detail to help you gain a thorough understanding of the system so you can make the most informed decision when shopping for a POS system.

Harbortouch POS Pros
The market has mixed feelings about Harbortouch. Some businesses love it, while others claim to have numerous problems with the system.
Training is key. Businesses that receive proper training and can effectively use the system are those who generate the maximum return on their investment in Harbortouch.
Good customer experience with sales: Many users report that Harbortouch's sales team is very attentive and knows its stuff, which enhances the quality of the customer experience.
"Free" POS hardware: Well, not quite. The price of the hardware you use with Harbortouch is factored into the price of the software. Still, the combined bundle is still cheaper than most software systems alone.
Operating flexibility: Harbortouch POS allows you to select between a mobile, tablet-based system or an on-site desktop version (more on this below).
30-Day risk-free trial: If you want to test drive the system, Harbortouch POS offers a free trial to allow you to decide if it's the system for you.
Free software plan: The company also offers a slimmed-down free version of its system.
Lifetime equipment warranty: Any of the hardware Harbortouch provides to you comes with a lifetime warranty, so you won't need to shell out more cash if a hardware component breaks.
Harbortouch POS Cons
It is important to keep in mind that when someone provides a negative review of a software system, it is quite likely because they don't know how to properly use it. They didn't receive proper training and give a negative review because they didn't take the time to learn the system fully.
Regardless, overall, user reviews of Harbortouch on popular review sites like Capterra, GetApp, and G2 Crowd are typically poor so keep that in mind. Here are a few cons mentioned by users and a few that we see from our review of the system:
Payment processing obligation: Most POS systems allow you to integrate a third-party payment processing solution with the core system. Harbortouch obligates you to use their partner's (Shift4 Payments) payment processing mechanism, which is a pain point for many customers.
Three-year contract: Many POS system providers don't require a contract and let you pay monthly. However, Harbortouch requires you to sign a three-year contract, leaving little room for changing providers if you end up dissatisfied with the system. That's why a free trial is so important.
Early termination fees: If you decide to leave Harbortouch for a competitor, you'll be responsible for paying early contract termination fees.
Negative reviews: Many users have posted negative reviews of Harbortouch POS, which hurts the company's reputation. Harbortouch disables the ability for users to leave reviews on Google Reviews, which only backs up this claim.
Top Harbortouch POS Competitors
Harbortouch is quite popular and thus deals with a significant amount of competition. Recently, it appears that the competition is outpacing Harbortouch, but that is simply this writer's opinion. Here are a few of the company's top competitors:
Square POS:

Square POS is a very reliable and versatile retail-oriented POS system. It is one of the most popular names in the industry. Plus, it can easily be used by a variety of business types and even produces its own restaurant POSS system.
It is a cloud-based system that relies on a tablet or smartphone to operate the system. It offers its own POS hardware components—such as cash registers and various types of card readers that connect directly to your mobile device.  It also integrates easily with POS hardware components from many other providers.
With Square, you can process payments from just about anywhere. It can also track inventory, keep tabs on sales, and send digital receipts to patrons. Its card reader is equipped to read credit or debit cards. Plus, Square delivers some of the most powerful data analysis and reporting in the market.
However, perhaps the best-selling point Square can boast is that its software is free to use and includes a free card reader to boot—additional card readers are only $10 each.
The only fees you pay are credit card payment processing fees, which are about 2.5% of the purchase plus 10 cents. It's hard to beat a super robust system whose software is free to download and use.
If you want add-on features such as loyalty programs, you must pay for those. Regardless, Square POS is one of Harbor touch's biggest competitors, in large part because its pricing is cheap or cheaper than Harbortouch.

Lightspeed POS is more than a simple POS system. Rather, it is a comprehensive store management platform. Some of its most popular features include awesome inventory management, data analysis, and reporting, sales processing, and employee management.
Users praise the system for its back-office features and ease of use. They also love the fact that Lightspeed can integrate inventory catalogs into the system automatically.
Finally, Lightspeed's customer support is stellar. This shortens the learning curve and ensures that retail shops are successfully using the system to achieve their business goals.
ShopKeep

ShopKeep delivers a very diverse feature set and can be easily leveraged by various types of retail stores. It was made with small businesses in mind but can be scaled up to accommodate larger businesses as well.
The system is loaded with virtually all the features retail shops need to keep things running smoothly. With powerful inventory and reporting features, as well as the ability to customize and automate just about any process or task, it consistently catches the attention of business owners.
Plus, ShopKeep receives glowing reviews from users, which is a key deciding factor in purchase decisions. Users also report the system to be extremely easy to install, set up, and start using.
Cloud-Based Vs. Locally Installed POS Systems
As mentioned above, one of the positive aspects of Harbortouch is that is it offered as a cloud-based, software as a service (SaaS) solution, as well as a locally installed system. Consumers can choose the one they want based on their needs and business type.
Here is an explanation of the two types of systems to help you grasp the concept and determine which type of system you need:
Cloud-Based, Mobile POS Systems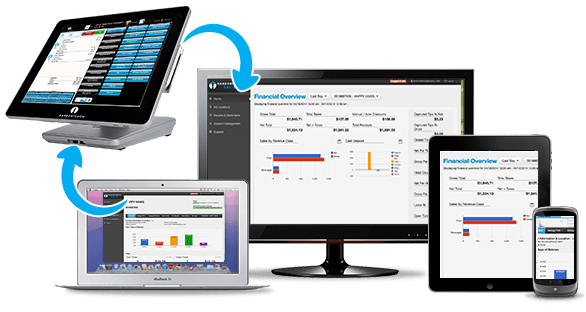 Cloud-based, software-as-a-service (SaaS) POS systems are growing in popularity because they are accessible off-site and store all your data in off-site servers. That data is backed up in the "cloud" so there is no risk of data loss if the system crashes.
This allows users to access their Harbortouch POS system on the go, anytime, anywhere. Store owners and managers can check in on important business metrics and other data while commuting, at home, or anywhere they have data or Wi-Fi for their mobile devices.
On-Site, Locally Hosted Restaurant POS Systems
Locally hosted POS systems store data in the restaurant's own, on-site server. All restaurant POS hardware components link into that closed system and all data is stored on-site. Users cannot access the system or any of its data if they are not on site.
This comes in handy if your business has a non-reliable internet connection. You don't have to rely on an internet signal to operate your system and all your data is stored in your own database.
This means your system will keep running and remain accessible if your internet signal drops. Your data will still be collected, and every hardware component will continue to communicate with the system and function normally.
Which Type of System Is Right for Your Business?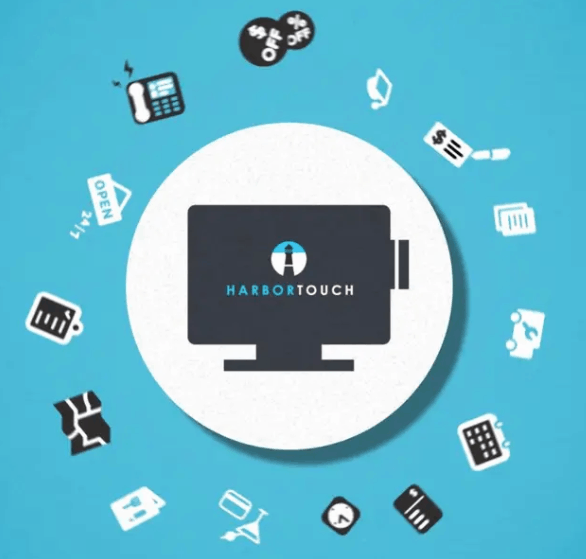 The answer to that question is complex and depends on numerous variables. If you run a smaller business and/or need to access and work in the system from home, you may consider a cloud-based POS system, which Harbortouch offers.
If your business is larger, a locally hosted system may be the better route to take because they won't cause your store to have to close if you lose your internet connection. You can still keep your doors open if your signal drops, which is increasingly important the larger your store is.
Simply make a list of POS needs and requirements, compare options—not just Harbortouch's options but its competitors' systems as well—and you'll find the right system for your business.
Software Features and Key Selling Points
Many of the software features offered by Harbortouch are also key selling points. For the purpose of this section, we'll group them together into a single list.
Smaller retail stores are fairly simple businesses when it comes to point of sale needs. They don't stock as many items as larger retail stores. Below we list the software features and key selling points for these two systems.
Better Customer Experience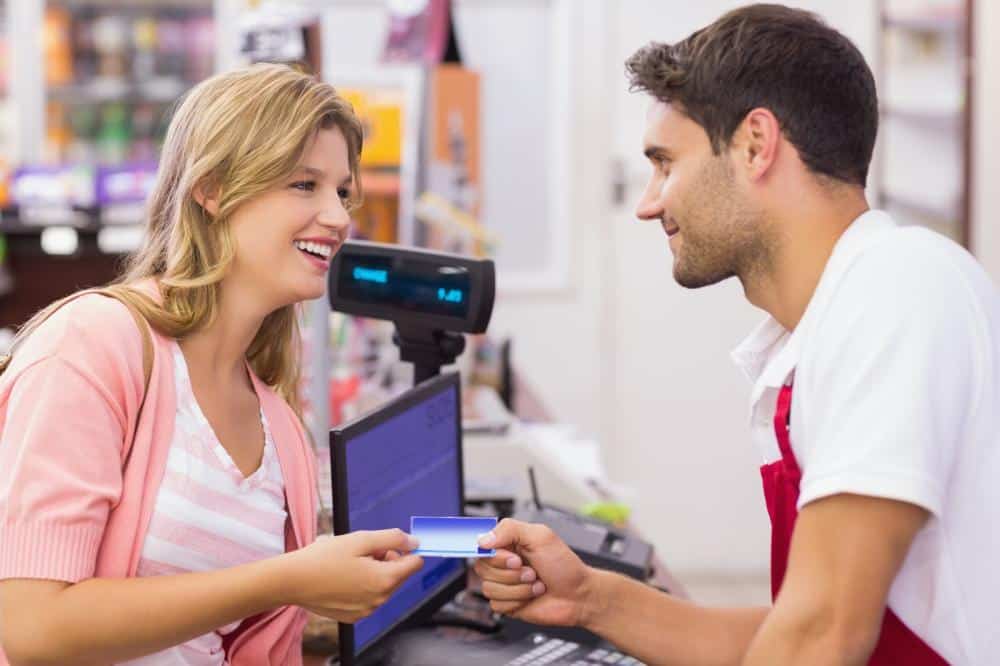 Customer service, customer experience, and customer satisfaction are increasingly important metrics to track and analyze these days. POS systems automate and streamline loads of manual tasks, allowing staff and managers to devote more attention to meeting customer needs.
This all leads to higher levels of customer satisfaction. Happy customers are more likely to return for more. They also become loyal to your store and share their experience with friends and family, which improves brand reputation and essentially acts as a free form of advertising.
Reporting and Analytics
Powerful reporting, metrics, and analysis are features that every POS system should include, and Harbortouch excels in this area and surpasses expectations. With so much data at their hands, users can easily maintain constant insight into their results and make better, data-driven decisions.
Users can run customized reports around just about any metric you track, such as customer purchase habits, sales trends, inventory counts, employee performance data, and more.
The reports that most POS systems can run—and many offer custom reporting and dashboards—provide valuable insight into business results. That insight enables owners and managers to make data-driven decisions about how to grow, scale, and maintain a competitive edge.
Employee Management Capabilities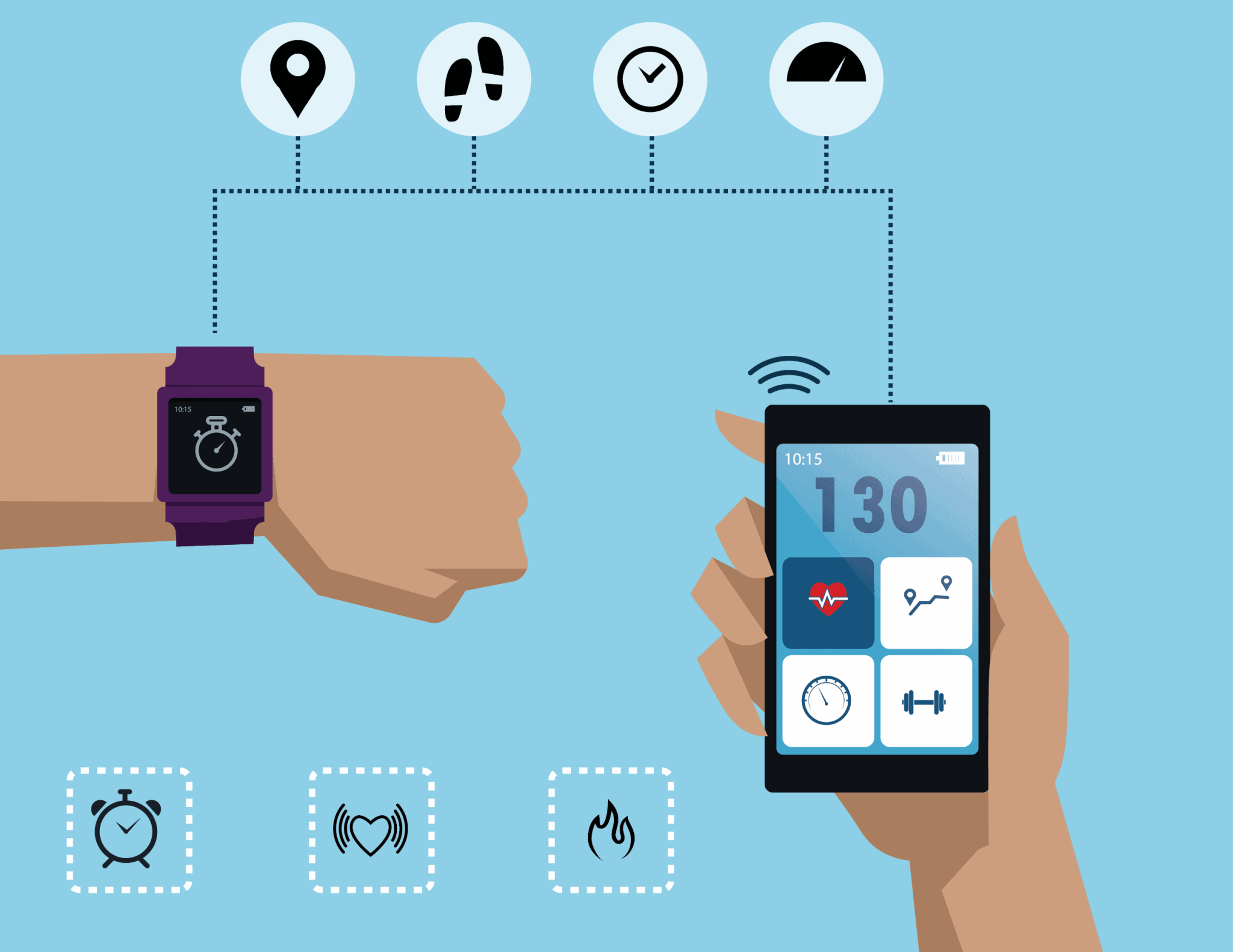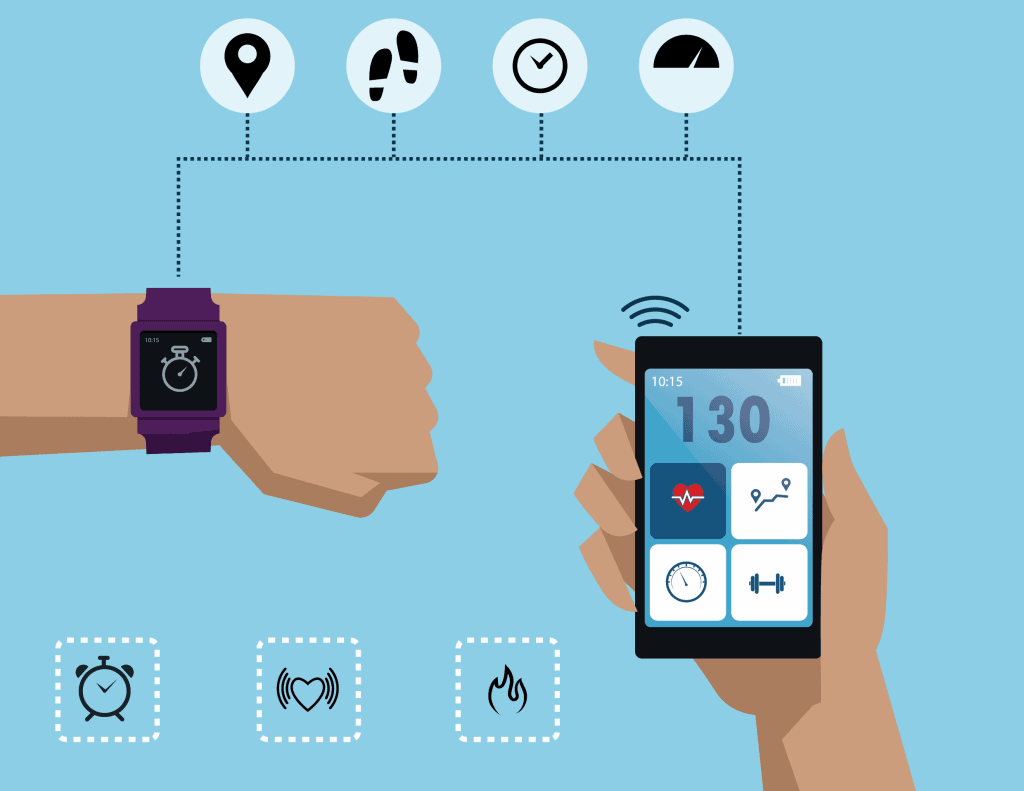 Each employee with access to the system has a unique login code. This lets you track who is working, when, what they are there to do, and who is scheduled to work a specified shift. Employees maintain a clear view of the hours they've worked, and managers reduce time spent on employee management tasks.
Plus, employee management features let employees maintain a clear view of the hours they have worked, when they are scheduled to work again, and more. Plus, they help managers reduce time spent on employee management tasks so they can focus more on providing a better customer experience and raising customer satisfaction.
More Payment Options for Customers
Payment terminals, automated check splitting, and card readers that can process all types of credit and debit cards give customers more payment options. But it is the payment processing software features that let Harbortouch POS complete those tasks.
Harbortouch allows customers to pay with cash, credit cards, debit cards, gift cards. The system is also equipped to process discounts, secure EMV transactions, Apple and Samsung Pay transactions, and NFC contactless payments.
Remote System Access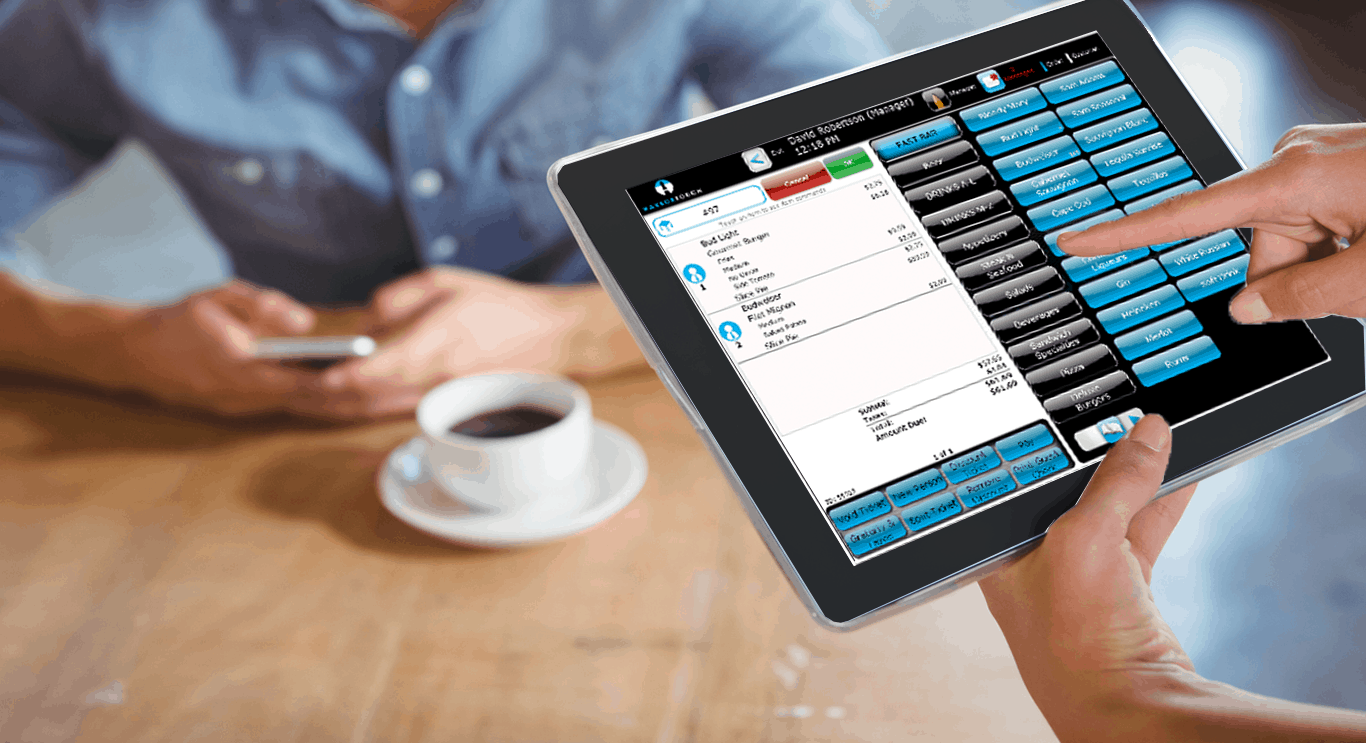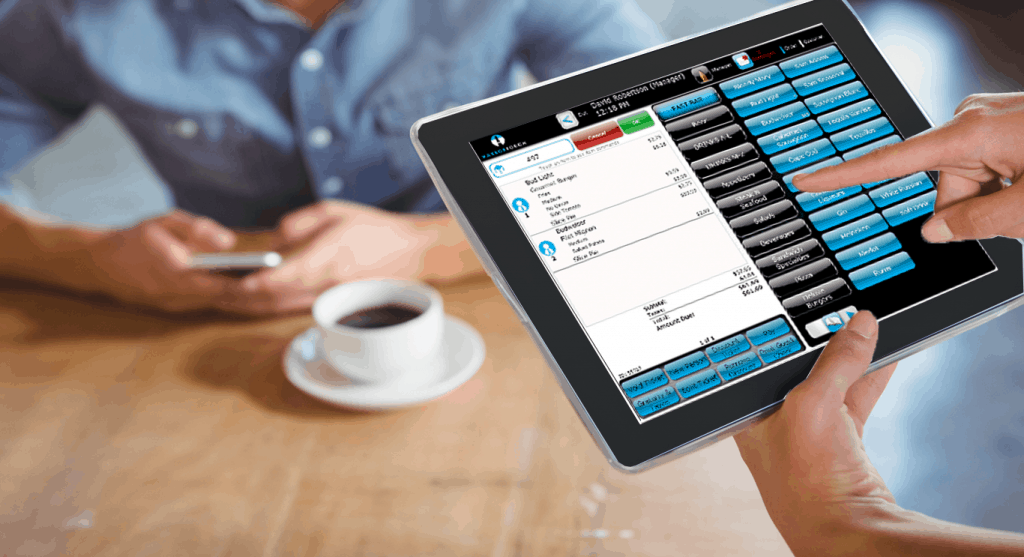 Harbortouch POS can be accessed remotely, store owners and managers can work in the system, run reports, etc., all from the comfort of their home, while commuting, and anywhere else they have an internet signal or data.
When used in this way, Harbortouch becomes a software as a service (SaaS) solution, much like any other software that you log into from a browser.
Harbortouch stores tons of data that can be used to personalize the customer experience, run reports, and can be leveraged to make better decisions. Remote access is an increasingly important selling point for POS systems.
Integrations
Harbortouch POS includes robust integration features that allow you to customize and personalize your system to meet your unique business needs. Harbortouch integrates with loads of third-party apps—such as eCommerce apps that allow you to set up an online store through your POS system.
Training and Customer Support
Users receive deep-dive training sessions to ensure they can successfully utilize the system and maximize the return on investment (ROI) of purchasing Harbortouch. The company also offers 24/7 customer support, allowing users to quickly receive solutions to system issues.
Individual POS Hardware Components
There are certain hardware components that retail stores need to increase efficiency and grow their businesses. Harbortouch sells a few select individual hardware components, but typically users purchase a system bundle that includes a specified list of hardware.
The individual hardware components they do sell on their website include:
Electronic cash registers
NFC and EVM payment processers
Wireless payment processors (which are also EMV-ready)
An attachment for mobile devices that allow users to process payments while on the move
Harbortouch POS System Comparison and Pricing
Potential customers can select between two complete systems that include hardware components, allowing users to select the system that best meets their needs.
Pricing information is not included on the company's website. The two systems sold are called Harbortouch Echo POS and Harbortouch Onyx POS. Below you can find a side-by-side comparison of these systems and each one includes.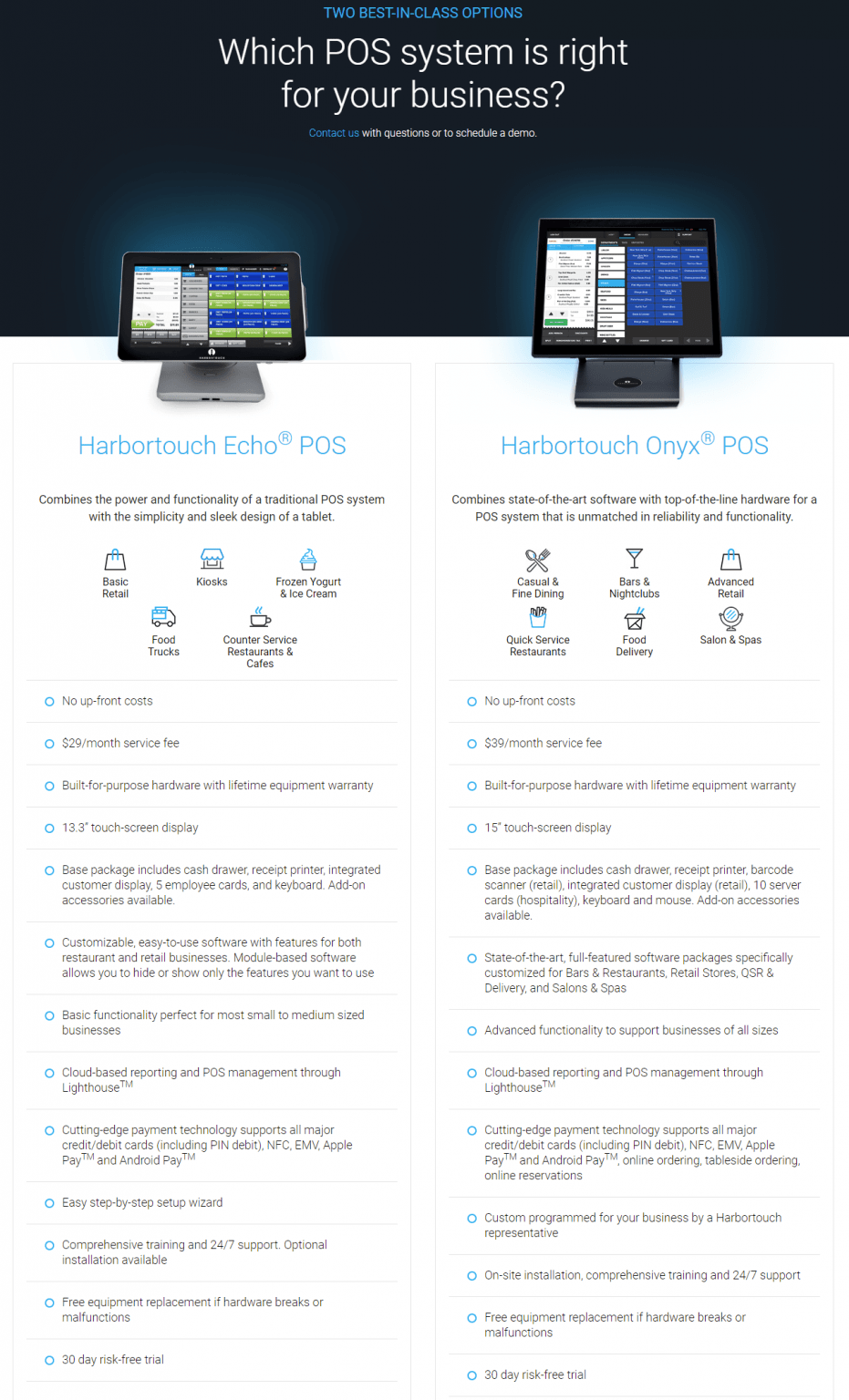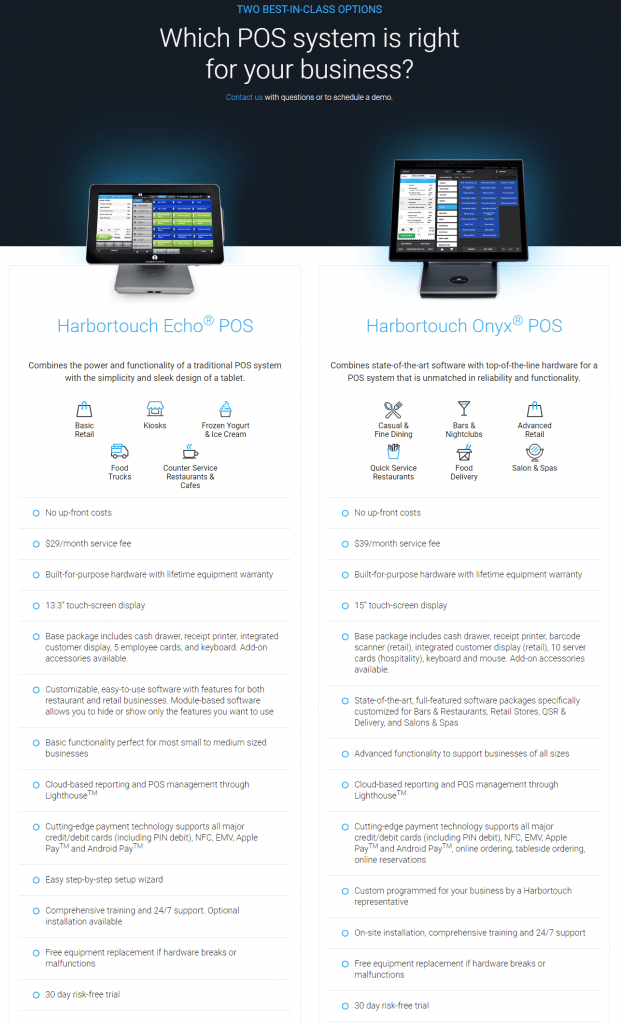 How Much Does Harbortouch Cost?
Pricing varies for both software and hardware—depending on whether you want just software, additional features, individual hardware components, or an entire system bundle.
Software Costs
Harbortouch Retail POS software starts at $0 plus processing fees. That's right, there's a free version that even includes hardware components at no additional costs. From there prices increase for more robust software systems, starting at $29/month and increasing to  $39/month.  and go up from there depending on which features you want. The highest tier system costs $229/month.
Hardware Costs and Processing Fees
As mentioned above, Harbortouch POS does not include pricing on its website for its Echo or Onyx systems. You must call the company for a quote. Or, alternatively, complete their online form to request a quote.
Unfortunately, the same goes for credit card processing fees, which places an additional hurdle in front of potential customers. We feel pricing information should be transparent. Otherwise, fewer potential customers will continue to navigate your website and instead look at competitors' websites instead.
Considering a Harbortouch POS System?
With the information above it should be easier for you to determine whether Harbortouch POS is the right system to meet your business requirements.
But it's important to compare various systems before purchasing one to ensure you find your ideal solution. Create a checklist of needs and identify the systems that check the most boxes and align with your budget. Once you do that you can shortlist options, speak to the companies in question, and make an informed decision.
We also advise businesses to read user reviews and review articles like this one. User reviews help you understand systems' strong points as well as the challenges that some users have had with their system. In short, they allow you to hear how your peers have fared with a particular system.
Do your research, take your time, don't rush into anything, and you will be able to narrow down your search to one system that is ideal for your business.