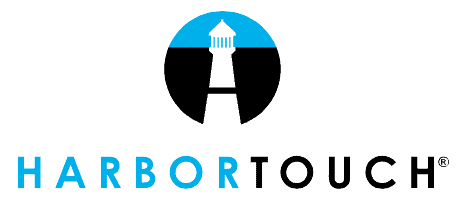 Are you shopping for the best Point of Sale (POS) system for a retail business or a restaurant?
Get yourself an industry-specific POS solution that is specifically designed to save you time and money, offer valuable reporting and streamline operations in your business. Harbortouch is one of the best POS hardware and software providers in the industry today.
Harbortouch offers you a complete POS system, comprising of hardware, software and the necessary merchant services. The system is best suited for bar, restaurant, retail and small business applications.
Harbortouch POS Review 2020 – Quick Overview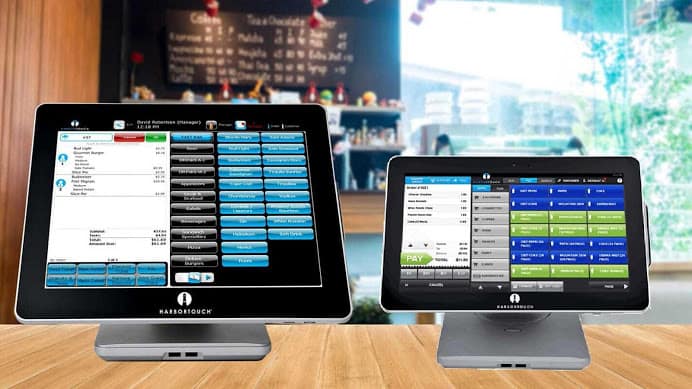 Harbortouch POS systems are undoubtedly some of the best point of sale systems for salons, restaurants, retail and virtually any other small business today. However, do you know what makes this product one of the best today? To being with, POS systems by Harbortouch are quite affordable. In this regard, you will get the hardware free of charge.
Additionally, you will have menu programming and onsite installation carried out by experts free of charge. Many of the business owners who are already using the system have expressed their satisfaction with its affordable monthly charges as well. The exceptional efficiency, convenience and ease of use of this system may be attributed to the vast array of superior features it has to offer.
With the Harbortouch POS system installed in your business, you will have access to online reporting and point of sale management. Additionally, the system has been proven to offer powerful reporting tools, streamlined operations and superior 24/7 support. Simply put, Harbortouch offers state-of-the-art hardware, coupled to simpler and more powerful software to meet your business requirements.
Harbortouch Pros and Cons
Just like the other leading POS systems in the market today, the Harbortouch POS system has a unique set of benefits and downfalls to offer. Here are some of the pros and cons associated with this system:
| Pros | Cons |
| --- | --- |
| Backed by a lifetime hardware warranty | The system may freeze from time to time |
| Free onsite installation and menu programming | |
| Zero upfront costs | |
| Free training | |
| Offers a 30-day free trial | |
| Merchant services are relatively affordable | |
| Custom programming by a Harbortouch representative | |
| Free equipment replacement | |
| Support for all major credit and debit cards | |
| Cloud-based POS management and reporting | |
| Responsive customer support | |
Which Harbortouch POS System is Best Suited for Your Business?
As you may have realized, this manufacturer offers two best-in-class point of sale solutions. While all of them are designed to offer you the very best in the class, each of the two POS systems is unique in its own way. If Harbortouch is your preferred brand, you will have to choose between these two POS systems, based on your business requirements:
Harbortouch Echo POS
Harbortouch Elite POS
Get FREE POS System Quotes
So, which of the two Harbortouch Point of Sale systems is ideal for your business?
Harbortouch Echo POS – Brief Overview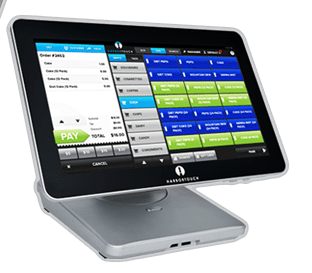 If you decide to buy the Echo POS system by Harbortouch, you will get the complete Echo POS hardware and software. This includes an integrated customer display, a cash drawer, keyboard and a receipt printer. In addition to these, you may also to get such optional accessories as a remote printer, digital scale, NFC/EMV PIN pad and a barcode scanner with your Echo POS system.
This POS solution couples the sleek and simple design of a tablet to the power and functionality of a conventional point of sale system. As such, the hardware includes a 13.3'' touch screen display, a receipt printer, cash drawer, 5 employee cards, an integrated customer display and a keyboard.
The software for the Echo POS system is comparatively easy to use and has essential features for restaurants and retail businesses. The software, in this case, is module-based. This makes it possible for you to display or conceal the features you want to. The solution offers cloud-based POS management and reporting via Lighthouse.
The Echo POS solution offers a cutting-edge payment processing technology that supports all the major debit and credit cards. If your POS system hardware malfunctions or breaks down, the provider will replace it free of charge.
Basically, this POS hardware and software solution is best suited for food trucks, counter-service cafes and restaurants, kiosks, frozen yogurt and ice cream outlets as well as for basic retail businesses.
Harbortouch Elite POS – Brief Overview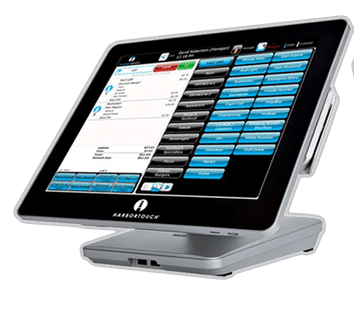 With regards to functionality and performance, the Elite POS system by this provider is one of the best for restaurants and retail businesses. Basically, this system is meant to streamline operations and improve the customer experience in your business. In this regard, the system is packed with an assortment of money and time-saving features.
Just like the Echo POS system mentioned above, the Elite POS system gives you complete control over the business. You will also love the powerful reporting capabilities associated with this system. As opposed to the Echo POS, this system is offered in several industry-specific software packages.
This allows business owners to get POS features that are tailor-made for their businesses. If the Harbortouch POS is your preferred POS system, it is advisable to choose a software package that is specifically meant for your business. In this regard, here are some of the main software packages you can get for your Elite POS:
Elite POS for Restaurants and Bar
This restaurant software is robust in performance and is best suited for quick service and casual dining establishments. Some of the industry-specific features offered by this software include easier menu set-up, efficient order management, bar tabs, table tracking and employee management.  The system also allows for flexible pricing. This, in turn, gives you an opportunity to offer discounts and specials.
Elite POS for Delivery and QSR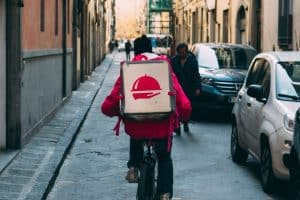 This POS software option is meant for restaurants that offer delivery services. Some of the features that make this POS solution superior include caller ID integration, driver management capability and printable driving directions. Additionally, this POS solution has several features that are tailor-made for quick service restaurants.
Elite POS System for Retail Businesses
If you own a retail business and are looking for the best affordable POS solution, the Elite POS for Retail package will be a great choice. This software package has a horde of advanced retail features to offer, including inventory tracking, size/color/style matrix, vendor management, purchase order creation capability and customer database. You will also love the fact that the system offers support for consignment and rentals.
Elite POS for Spas and Salons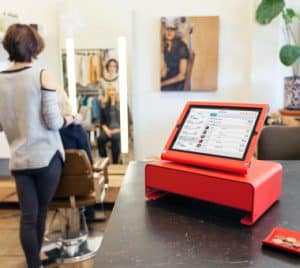 As compared to other business types in the hospitality industry, spas and salons tend to have unique POS requirements. The Elite POS software package by Harbortouch was developed to address these specific requirements. As such, the package offers such features as text and email appointment reminders, calendar for appointment settings and employee commission tracking. The package also offers retail functionality for your product sales.
Regardless of the Elite POS software package you choose, you will get robust and durable hardware. Some of the basic components you will get with this hardware include a receipt printer, an integrated customer display, 10 server cards, mouse and keyboard, cash drawer and a barcode scanner for the Elite POS retail package.
Harbortouch Pricing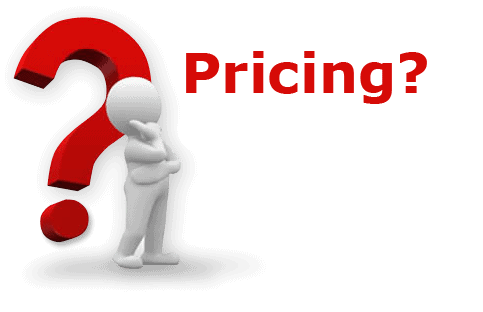 Affordability is one of the aspects that make the Harbortouch POS a preferred POS system for many restaurant and retail business owners across the globe. To begin with, the basic Harbortouch hardware components and installation is free of charge. For those replacing their small business POS system, you can now benefit from the Harbortouch VIP Program.
This program allows you to use the hardware and software for up to 12 months without making any payment. Even without the VIP program, Harbortouch POS systems are definitely some of the most affordable POS solutions in the industry. So, how much wills this POS system cost you?
The much you spend on your Harbortouch POS will mainly depend on the POS solution you opt for. In this regard, the provider offers several payment options for the various POS solutions. In this regard, these are the Harbortouch POS payment plans you should consider:
Echo POS System
Just like the Elite POS, the Echo POS system by Harbortouch also comes free of charge. While the equipment for the Echo POS is free, you need to pay a small fee for installation or install it on your own. However, you will still get free paper supplies and a lifetime warranty for the hardware. If this is your preferred POS option, you will be required to pay a monthly service fee of $29.
The free hardware for the Echo POS includes a receipt printer, cash drawer, integrated customer display, a keyboard and 5 employee cards.
Elite POS System
As mentioned earlier in this review, the Harbortouch Elite POS system does not require any upfront payment. This being the case, the provider will offer you free equipment and installation for your Elite POS.  While this is the case, you will still get free paper supplies and a lifetime hardware warranty for your Elite POS.
Although the hardware and installation is free of charge, the provider charges a $49 service fee each month. The Elite package offers similar hardware to the Echo package, in addition to 10 serve cards, a barcode scanner and a 15-inch display screen.
Regardless of the package you choose to have, Harbortouch offers add-on POS accessories. However, you need to sign up for not less than 3-year contract to get these add on accessories. The 3-year contract comes with charges that some business owners may view as hefty. For instance, you will be required to pay an annual fee of $99 for the Elite package or $79 for the Echo package.
For the Elite package, this annual fee is charged as a PCI compliance fee. While these are the official terms by the company, independent Harbortouch POS sales agents may charge even more. As such, you need to be very careful when buying your POS to avoid those extra charges.
Harbortouch POS Features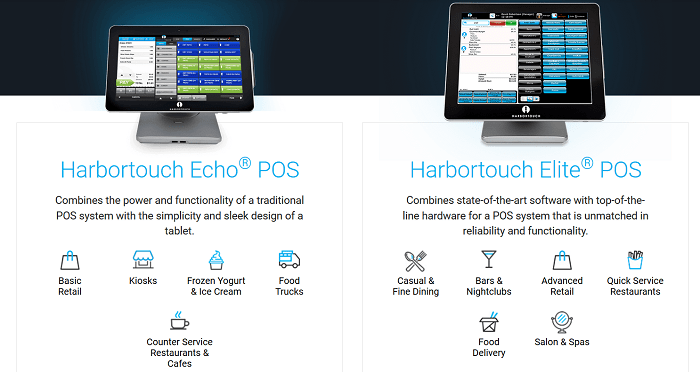 If you are looking for a point of sale solution that will revolutionize the way you work, Harbortouch POS systems will be a great choice. The Elite and Echo POS systems by this company are packed with an assortment of time and money saving features for your business. Such features are aimed at helping you manage your business more efficiently and focus on the important aspects of the business, whilst keeping your customers satisfied. So, what features set Harbortouch apart from other restaurant POS systems?
Inventory Tracking & Vendor Management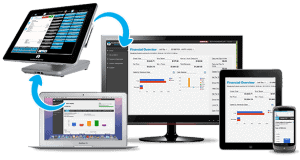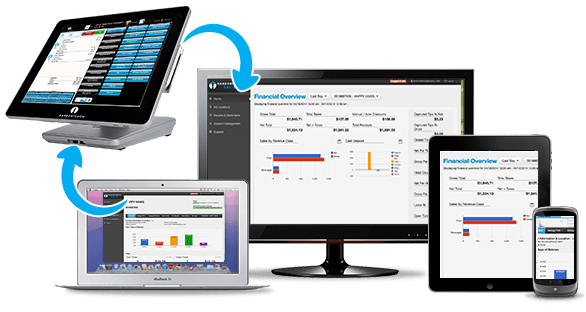 As a restaurant owner, you must always ensure that you have the right amount of supplies in stock. Harbortouch POS will only make this easier for you. The inventory tracking feature, for instance, allows you to import you're the inventory database in your business with ease. With the inventory uploaded, the system will be able to automatically track the much you have in stock at any given time.
This way, you will never run out of stock unknowingly. The Vendor Management feature, on the other hand, allows you to organize vendors and suppliers in a single database. With such efficiency features in your business, you will have an easier time managing important business relationships and improving customer satisfaction.
Employee Management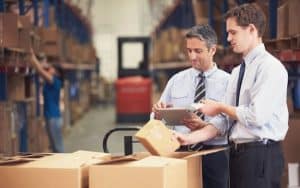 The Employee management feature allows you to track employees in your business suing the built-in clock. Additionally, the feature gives you a detailed breakdown of the number of hours each employee has worked every day as well as their overall productivity. The system also features security levels that allow you to control the functions each employee is authorized to access.
Employee Commissions

This feature is specifically designed to make it easier for you to pay employees commissions for the products they have sold. With this feature, you can decide to award commissions as a percentage of the sale price or a percentage of the profit made from the sale. Again, the sales persons for each transaction may be different from the cashier ringing the sale.
Customer Database
This feature allows you to keep a complete and accurate record of your customers' purchasing history. Additionally, the system allows you to keep a record of the customers' contact and personal information. This makes it easier for business owners to identify trends as well as best customers in their businesses.
This feature will come in handy whenever you want to introduce an incentive or loyalty program in your business. You may also export this database for direct marketing campaigns in the business.
Online Ordering and Reservations

Harbortouch POS makes it possible for you to accept online orders. This may be done through a branded or customized menu on your business website. With Harbortouch POS, this solution will be integrated into the POS system. This, in turn, offers a seamless ordering experience for your customers.
In addition to accepting online orders, this system also allows your business to accept and even track online reservations. In this regard, the POS system features an easy-to-use and simplified interface that allows you to accept and track online reservations.
Internal Messaging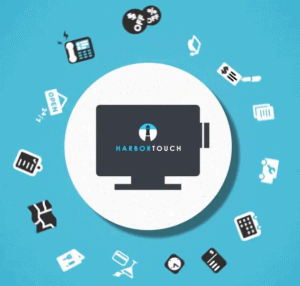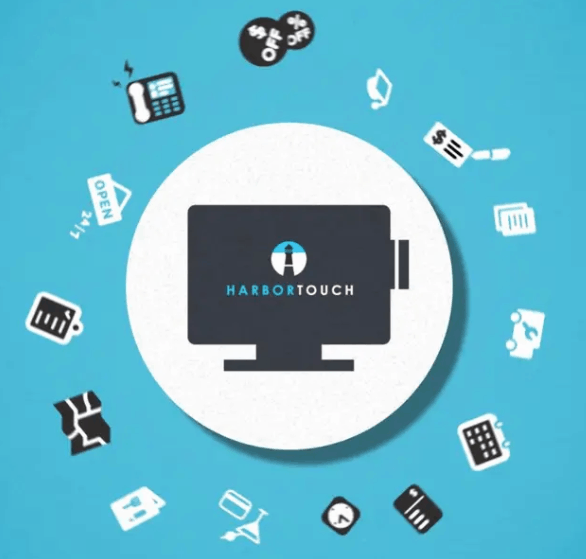 In a bid to ensure that you business runs smoothly, you need to establish a reliable and effective communication system in the restaurant. The internal messaging feature on Harbortouch point of sale systems allows you to communicate directly with your employees. In this regard, you can easily leave a message for the day on the long in screen for the staff to see.
Flexible Pricing
Customer satisfaction and retention are essential aspects of any business. To boost these, the Harbortouch POS system makes it easier for you to create manual coupons, comps as well as automatic discounts for your customers. In this regard, the system has numerous options for creating late night and happy hour specials. The system allows you to specify whether the discount is a set percentage or amount and whether it is for a particular day or time.
Table Tracking

For your business to achieve optimal productivity, you need to ensure that every aspect of the business is running efficiently. Though some people may think of managing tables as irrelevant, it may be the only thing you are not doing correctly. With Harbortouch POS in the restaurant, you will be able to know which tables are vacant and which of them are occupied. The system also allows you to know the number of people on each of the occupied tables.
Integrated Payments
Another good thing about Harbortouch POS systems is their ability to combine multiple operations. In this regard, the system integrates multiple payment options into a single easy-to-use application. With this system in your restaurant or retail business, you will be able to accept such payment options as checks, cash, credit, and debit cards through the POS system.

Get FREE POS System Quotes
Final Verdict
Ranging from high quality and durable hardware to feature-rich module based software; Harbortouch industry-specific POS systems are built to meet your needs. As you have learned throughout this guide, these POS systems are affordable, easy-to-use, customizable, versatile and intuitive.
If this is your preferred restaurant or retail business POS, you will also be happy to know that the company offers optional installation and comprehensive training. As you can see, Harbortouch POS systems are some of the best restaurant and retail business POS systems for a reason.