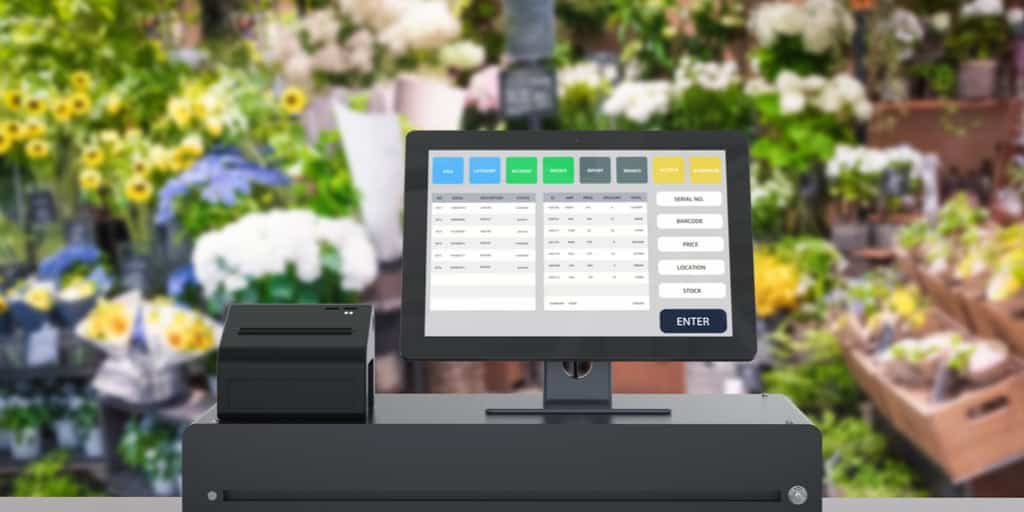 Like many other florists, you may be wondering about the impact a POS system can have on your business. Well, you really do not have to wonder.
After all, there are many industry-specific POS systems for florists. While most of them lack the powerful features you need, the ones we review here possess ALL of the features you need.
So, it is not a question of whether a POS system is industry specific, but rather what it has to offer for your business. Just like many other businesses today, a flower shop can be challenging to run. In a bid to manage things more efficiently and improve productivity in your business, it is advisable to invest in the right florist POS system.
In other words, a solid florist POS solution will offer sales functionality, inventory management, and reporting:  
Best Florist POS Systems 2019
| | | | |
| --- | --- | --- | --- |
| Overall | 4.7/5 | 4.5/5 | 4.5 / 5 |
| Ease of Use | 4.4 / 5 | 4.2 / 5 | 5 / 5 |
| Customer Service | 5 / 5 | 4.6/5 | 4.8 / 5 |
| Starting Price | Not provided | Not provided | $1,200 |
| Deployment | Cloud, Mobile-iOS Native | Cloud, Mobile and Windows | Desktop version 18.0 |
| Free Training | Yes | Yes | by Argent Business |
| Support | 24/7 excluding holidays | 24/7 | 24/7 |
| Free Trial | 14-day Free Trial | 30-day Free Trial | 30-day Free Trial |
| Free Equipment Replacement | Yes | No | No |
| Inventory Management | No | No | No |
| Service Fee | $99 per month, with annual contract | $39 per month | None |
| Loyalty Program | Yes | Yes | Yes |
| Multi-Store | Yes | Yes | No |
| Retail Management | Yes | Yes | Yes |
Get FREE POS System Quotes

Set your florist business in the right path for growth, efficiency and enhanced profitability with a web-based, back office POS software that is platform-agnostic.
Thousands of retail business owners who are already using the Lightspeed Retail POS system will tell you that it offers one of the best e-commerce functionalities in the industry.
As opposed to most florist POS systems that are meant for small businesses, this system is a one-size-fits-all POS solution. Based on the annual contract rate for the Lightspeed retail POS, the company charges about $99 per month.
However, you will have to pay $119 per month if you are not willing to sign the annual contract. Regardless of the case, you will discover that this system is actually worth every penny. The base price for the POS covers omnichannel capabilities, cloud backup, 24/7 support and help with onboarding. You will also love the fact that the company offers a 14-day free trial for the Lightspeed Retail POS
Lightspeed Retail POS for Florists Sales Functionality: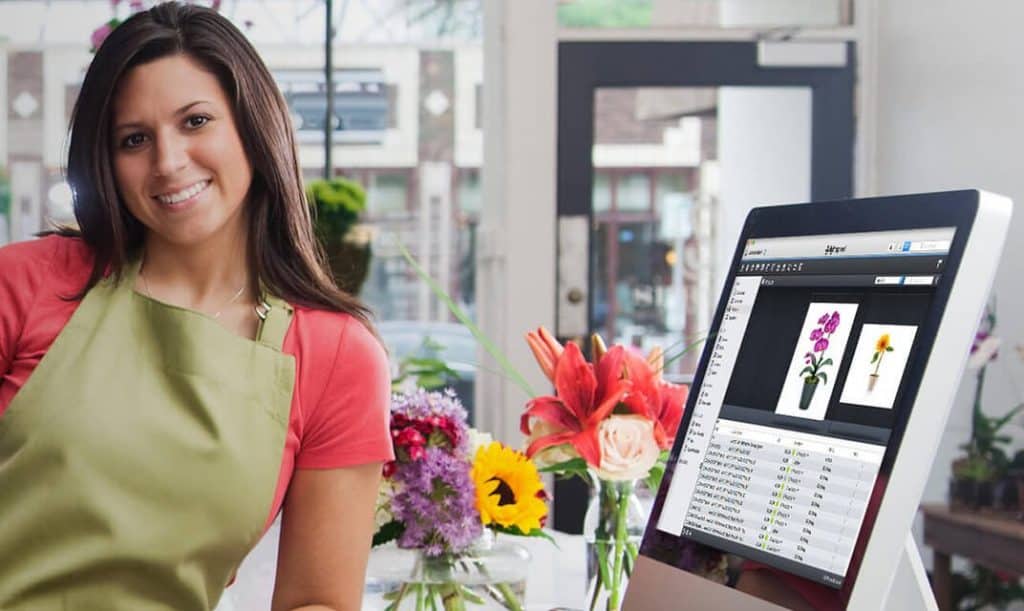 The registered software for the Lightspeed Retail POS runs on Apple iPad. Once installed, you can use the pop-up menu to your left to initiate a new sale, cancel a sale or continue a previous sale. This pop-up menu also allows you to carry out a refund or access your sales history. With the right permission, you may also use this menu to manage registers in the business.
You will find the Payment and Search screens of this system clear and relatively easy to navigate. As opposed to similar retail POS systems, Lightspeed has separate icons for each field on its search screen. For instance, the system will have separate icons for Floribunda, Grandiflora and Miniature roses, rather than displaying them as subcategories. Additionally, you can easily use the search functionality of the system to locate items easily and fast.
If you click on any product icon, it will be enlarged and the system will give you different views of the selected item. Additionally, a pop-up screen will appear on the right side of the screen showing you the number of iteration of the selected item you have in stock. To add the selected item to the sale, you should click a button on the top-right corner of the screen. This is pretty easy for any florist, right?
Once the customer is done shopping, you can use the large 'Payment' button towards the bottom of the screen to check out. This button allows you to choose the type of payment the customer would like to use. In this regard, the system supports such payment options as credit cards, cash, checks, gift cards, and credit accounts.  The system will also display the subtotal and total, along with any taxes or discounts that apply at the bottom of the screen.
At this point, the system will allow you to either email or print the screen or even print a gift card. Many users of this POS system love the fact that it allows you to customize the receipts. In this regard, you may choose to include the return and exchange policy and bar codes, among other elements, in your receipts.
Platform-agnostic and cloud-based Lightspeed POS back-office features and it's Apple iOS Mobile App are sure to drive your business to the next level.
With the Apple iOS mobile app, mobile reporting is going to be easier in your business. All you need to do is sign in to the App and decide which of your shops and which register within the shop you would like to manage at any particular moment.
The user interface on the back-office is similar to the user interface on the Lightspeed POS register front-end in appearance. As such, you will also find it equally easy to understand and navigate.
The slide-out menu on the left side of screen displays such sections as e-commerce, Customers, Reports, Inventory, Settings, Service and Sales. The sections that will appear on your screen will depend on the permissions you have in the business, though. All in all, you will find this system flexible, efficient and convenient to use.
Disadvantages of Lightspeed Retail POS system for Florists
The downside to this system is that it is not suited for coin shops. However, this should not be an issue, bearing in mind that the system accepts many other payment options.
Bottom Line
The Lightspeed Retail POS user interface can turn out to be busy from time to time. However, the system offers a vast array of convenience, management and efficiency features to suit any retail business. As a matter of fact, you will find this to be a solid point of sale system for your Florist business.
Best System for Inventory Management: EPOS Now

EPOS now is arguably the best retail management POS system for small and midsized businesses.
As a florist, this system will offer you a Point of Sale Module, integrated inventory management, comprehensive retail accounting and Customer Management capabilities.
While the system is ideal for use in an array of business types, it has powerful and useful tools and capabilities for florists.
As opposed to the Lightspeed Retail POS system reviewed above, EPOS Now POS is rather versatile. In this regard, the software is compatible with iOS and Windows platforms.
As such, it may be used on iPads, Mac and an array of Windows devices. The POS module for this system includes credit card and barcode scanners, electronic scale integration, a staff time clock, age verification and discounting capabilities.
The inventory application of the EPOS Now POS system will help you keep track of such things as the inventory reports, supplier database and purchase orders in your business. Following installation, the system will migrate all products, customer and stock data to the new system, during implementation.
Take control of your florist business with retail-specific features and powerful retail accounting capabilities.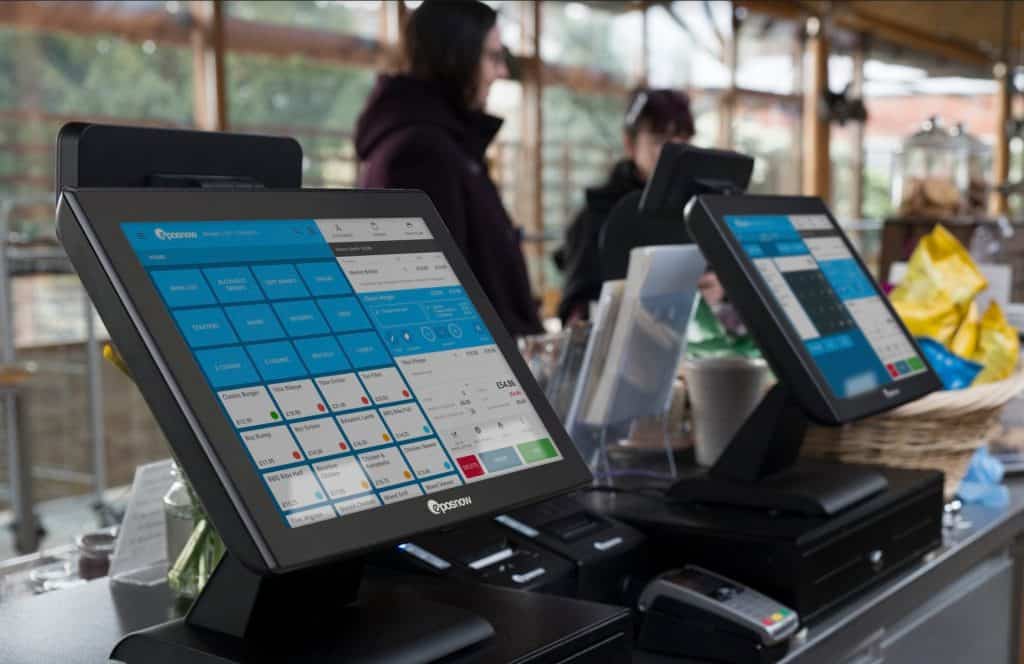 The retail version of the EPOS Now software is packed with an array of features that specifically target retail businesses. For instance, this system allows you to print your own barcodes as well as shelf-edge labels. This makes it easier for the cashiers to ring up customer orders using the bar code scanner. This goes a long way in expediting the checkout process in your business.
The product matrix feature of the system makes it easier for you to add variants, such as flower types, color, and size. This feature will also make it possible for you to bundle products in your business. This capability will come in handy if you offer composite products like gift baskets in your business. You will also find this system quite useful for communicating with your staff.
In this regard, you can easily add pop-up notes at the register prompting the staff to cross and up-sell certain items. If you own multiple locations, the system also has features to accommodate that. For instance, it allows you to run different in-store promotions for different locations at different times. With regards to accounting capabilities, EPOS NOW is one of the best Retail POS systems for Florists you can buy today. In this regard, the system offers you general ledgers, payroll processing, and purchase orders.
Reporting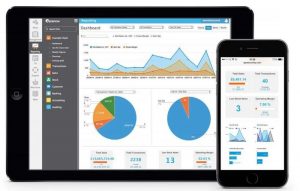 This is another aspect you will definitely love about this system. The EPOS now dashboard is designed to give you a complete overview of sales data. The system also allows you to customize the dashboard to display only the information is more important. Regardless of the case, the system will give you clear and accurate reporting on such aspects as transactions for preset time intervals—this may be by the hour, day, week or even month.
Even More Features for Florists from ePOS Now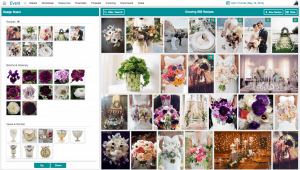 Such a comprehensive reporting capability gives you an opportunity to rule out your best-selling or worst-performing products.
You will also be able to tell the stock with the highest profit margins from EPOS Now reports. Additionally, the system will also give you detailed employee reports, including the top salespeople in the business. Basically, the system will allow you to run such reports and analyze sales data from a browser or even export the same to QuickBooks, Excel, Sage, and Xero.
Customer Management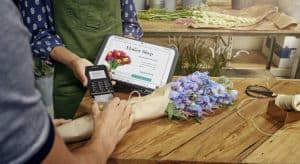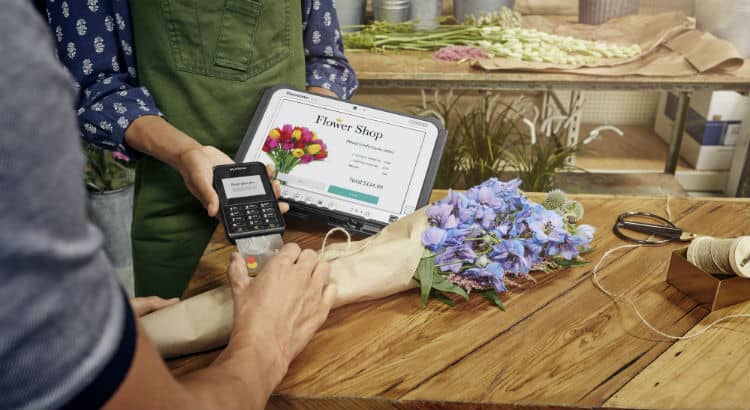 The built-in Customer Management system of the EPOS Now POS allows you to collect important customer information. With this feature, you can collect customers' contact information.
Additionally, this capability allows you to analyze customer behavior based on the collected information. When emailing customers their receipts, the system will prompt them to rate the service they received.
Such feedback will help you gauge customer satisfaction in your business, and probably make the right changes. Such a feature will go a long way in improving customer retention in your business; hence boost profitability in the long run.
For an additional cost, you can also get a loyalty module for your EPOS POS system. This feature will allow for such marketing integrations as MailChimp for running email campaigns.
Inventory Management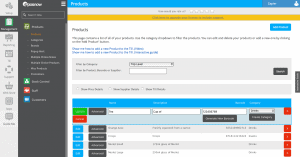 Another thing florists love about this system is the large number of integrations it supports. Currently, the EPOS Now App Store offers more than 80 integrations.
This makes it possible for you to customize your POS system as well as share data with other business Apps you may be using. The Inventory Management tools for this system support more than 60,000 items. Additionally, this feature allows you to track products in your brick-and-motor store and online store.
Disadvantages of EPOS Now for Florists 
While EPOS Now has a horde of features and benefits to offer florists, it is not a perfect POS system. Like most of the best florist POS systems in the market, this system has its fair share of shortcomings. To begin with, EPOS Now does not offer self-help resources. As such, you just have to contact their customer service if you happen to have questions regarding the software.
Secondly, the manufacturer is not clear on the features offered by the add-on module. As you may have noticed, the company is very transparent when it comes to software subscription costs and hardware prices. However, the website does not have clear information on the additional features you will get upon paying for the add-on modules.
Bottom Line
For florists, EPOS Now Retail POS is a great upgrade. The system offers a distinct mix of features, tools and capabilities to suit almost any retail business today.
Despite this fact, the system is quite affordable and is backed by knowledgeable and highly-responsive customer support. The software is also compatible with third-party hardware and offers your business a great choice of payment processors.
Most Affordable & Efficient Florist POS Software: Intuit QuickBooks

What if you had a florist POS system that only requires a one-time fee instead of monthly service subscriptions? Well, the Intuit QuickBooks offers you this and much more.
With this florist POS system, you will get a 30-day free trial and multiple payment options. In addition o its remarkable affordability, this system is packed with a multitude of the right features and tools for your business.
The Intuit QuickBooks set of applications happens to be one of the well-renowned lines of financial software today. The POS system by this provider is equally powerful and is best suited for small sized retail businesses. The Intuit QuickBooks Point of Sale, currently priced at $1,200, has been proven to be a revolutionary and affordable POS system for Florists today.
Intuit QuickBooks POS – affordability meets performance and convenience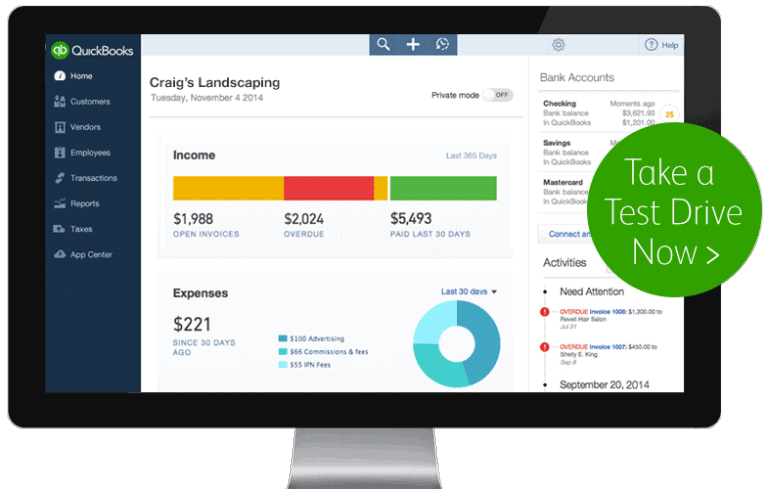 One of the things that set the QuickBooks POS apart from its competitors is that it does not require any monthly subscription. In this regard, you only need to pay the one-time cost and you will not be required to pay anything else—ever! In this regard, the system is offered in 3 main payment plans. For the basic plan, you will be required to pay a one-time fee of $1,200.
This basic plan allows you to process credit cards, track inventory, sync QuickBooks Accounting Software, ring up sales using Microsoft Surface Pro 4 (sold separately), create reports, manage employee access to the system, import data, offer discounts and returns, track cash as well as store gift and credit receipts.
The QuickBooks Pro Plan requires you to pay $1,700. With this plan, you will be able to track multiple vendors, track employee commissions and hours, add photos, set up reward programs, customize receipts and tags, track packages, and create promotional pricing. Then there is the Multi-Store plan that requires you to pay $1,900. This plan will add such functionalities as creating several reports, and analyzing data by store locations.
Improve efficiency and productivity in your business with a vast array of unique back-office features and tools.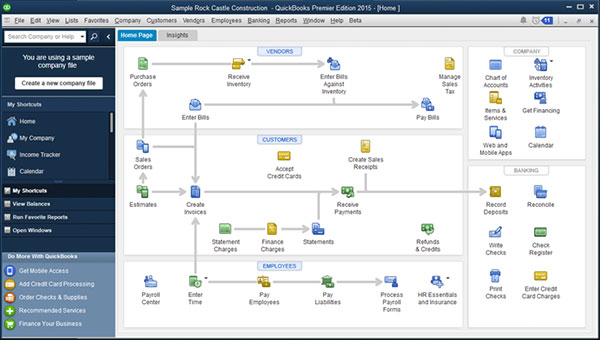 According to the thousands of QuickBooks POS users today, this system offers rather comprehensive back-office functionality. As you will come to learn, the system has most small-business tools a florist needs.
For instance, the Inventory Section of the system is capable of combining views in your business for up to 25 stores. This feature also allows you to follow multiple vendors for certain product types. With this system installed in your business, you will also be able to print tags for items that lack UPC codes in your business.
The system features a robust Employee Section, allowing you to clock your employees; in and out times. The system also gives you the ability to control an array of very specific employee permissions for the manager, owner, associate and assistant manager in the business.
Intuit QuickBooks Florist POS System Disadvantages
Despite its affordability and a wide range of beneficial features for florists, this system has several downsides. For instance, QuickBooks POS cannot be used to create email campaigns like other leading florist POS systems.
Again, you will notice that the hardware does not have a customer-facing user interface. Finally, the system does not have support for mobile florist POS solutions.
Bottom Line
The Intuit QuickBooks point of sale has a solid base in its existing financial software. Other than that, the product has been proven to be a great point of sale system for florists, offering a distinct blend of beneficial features and capabilities for small-sized retail businesses. However, the system lacks in several ways, including mobile operations and a customer-facing interface.
Florist POS Systems: Our Final Review
Currently, there are numerous florist POS systems in the market. However, the fact that a point of sale system is industry-specific does not make it ideal for your business. Since you are looking for the best POS system for your business, you should get one that best meets your business requirements.
In this regard, the above reviewed retail POS systems have almost all the features a florist will need. Ranging from durable and complete hardware to intuitive user interface and feature-rich software, these systems are clearly some of the best florist POS systems available today.