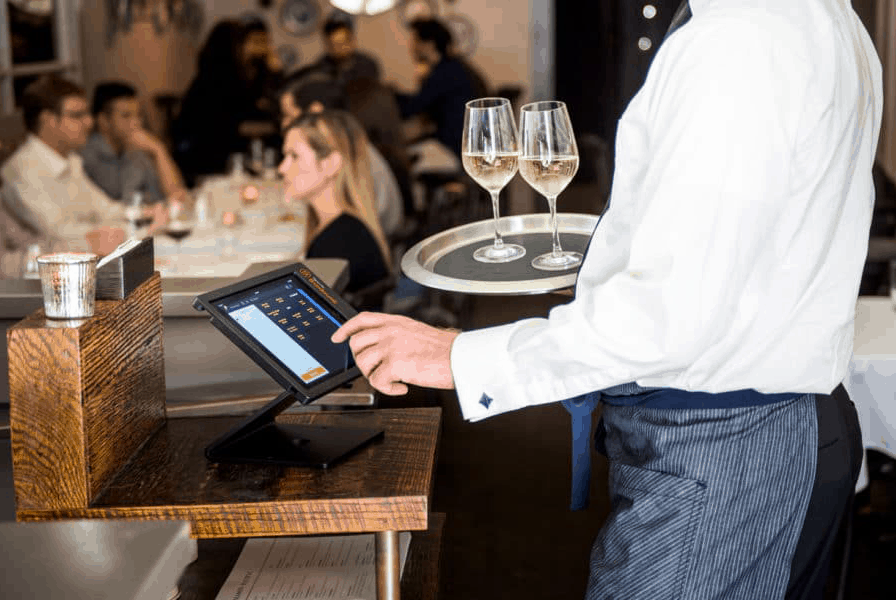 The last thing needed in the restaurant business is more stress. With more than one million restaurants in the US, this fast-paced business needs a robust transaction management system.
More than that, restaurants need to track inventory, manage employees, and be aware of all the expenses and revenues coming in.
A reliable point of sale system for restaurants will provide the ability to do all of that and more.
Restaurant POS systems consolidate business reports to review inventory, expenses, and profits. Also, such systems retain valuable customer data and purchase history, all while ensuring a fast transaction process.
Check splits are made easy with a true restaurant POS system. Menu creation and adjustments lay at your fingertips. The restaurant's layout can be viewed and managed via the software for seating arrangements.
After reviewing several restaurant POS systems, we decided on 15 solutions that deserve our review. Our top picks are based on features, support, pricing, and compatibility.
What is a POS System for a Restaurant?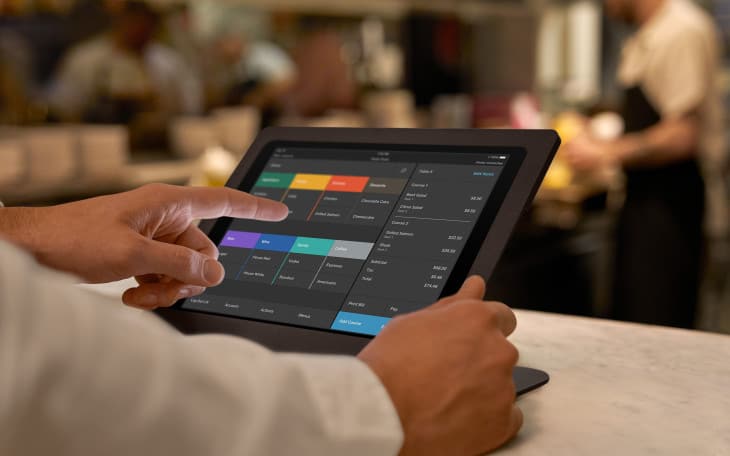 Traditionally, restaurant POS systems include payment terminals, touch screens and a variety of software and hardware options. All of this is meant to enhance productivity. Today, however, restaurant POS solutions are about more than just making sales.
Whether you're a small or large restaurant, POS systems now provide a platform that caters to every facet of your business. POS systems enhance customer experience and streamline your operations. Do you need to schedule employees or ring up sales? The point of sale system can do that and much more.
Initially, the most important aspect of a restaurant POS system is its user interface. It should be user-friendly, intuitive and easy to use. A POS system will grow with your restaurant if it is easily automated.
The POS system you choose should have built-in analytical capabilities and be cloud-based. This way, customer data can be stored on the cloud and you'll never lose any vital information. In this guide, we'll review the top 10 restaurant POS system for your business.
1. Best Overall Restaurant POS System: TouchBistro

TouchBistro is one of the most popular iPad-based POS systems for restaurants. It caters to both quick service and full-service restaurants. It's important to note that TouchBistro caters not only to fine-dining restaurants. TouchBistro works with cafes, pizza parlors, nightclubs, bakeries, and more. This means they have experience with food-based businesses.
TouchBistro is an EMV-compliant system which integrates an end-to-end restaurant management system.
A hybrid solution
TouchBistro gives restaurants the best of both online and offline experience. The POS system is paired with convenience and has the flexibility of the cloud. This convenience and flexibility give you a hybrid system.
Additionally, this system gives you maximum reliability, as it does not depend on an Internet connection. TouchBistro allows you to continue operations, even in times where there is no connectivity or a bad connection. The cloud gives you the convenience to access your data and manage your business activity anytime, on any device.
Tableside Ordering
TouchBistro gives your staff mobility, which increases staff efficiency and reduces errors. Keeping your staff informed at all times, the POS system is able to take complex orders via the iPad or counter service and transmit them in seconds.
Pictures of the menu items can be shown to customers at their tables. Based on this, the staff will be able to give customers descriptions of the meal. Finally, this will reduce the chances of errors and save time spent running back and forth between tables.
Customization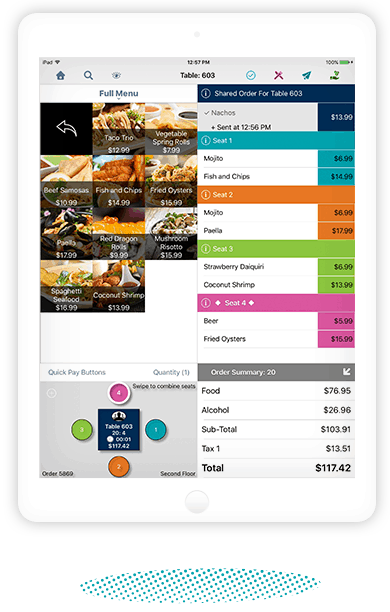 With TouchBistro you have more customization options than other dinning POS systems. There are easy modifiers that pizza restaurants can use. One of these modifiers allows customers to add different toppings of their choice, for example, to add more tomatoes or no tomatoes, cheese or other vegetables.
With this option, your staff can quickly place custom orders. You can easily add custom modifiers you offer or simply use the built-in ones to give your customers this added value.
The waitstaff can also present a detailed visual menu to the customers. This menu shows details and pictures of every item on the menu. This option also lets you save recipes of your food items. This way, your staff can better assist your customers.
Choose Your Menu Views & Floor Plan
Additionally, TouchBistro lets you decide from three menu views; image, colored tile or list view. You can also color code your specialty items. These specialty items will stand out from the rest of the menu, but will also have color codes so your staff can recommend them.
A customizable floor plan layout is available. You can use the floor plan layout to design your restaurant according to your venue. You can add a bar, dining room, patios, etc. Another feature gives you the ability to create multi-level or multi-room floor plans based on your needs.
You can also add your business logo, additional information or your website URL on your customer's receipt. Place personal messages at the bottom of the receipt. These messages will create long-lasting customer relationships and extend your business' reach.
Get FREE POS System Quotes
Smart Features
TouchBistro is loaded with tons of food service features that make the day-to-day running of the business easy. Features like bill split by seat, happy hour deals, joint seat and assigning staff to selection are additionally available.
There are also many seat arrangement options. The waitstaff can separate customer bills by using the split by seat feature. Alternately, there is the joint seat feature. This feature allows the waitstaff to choose seats to add to one bill.
Customize different deals for happy hours by day, time and item. You can also adjust prices when deals are active and re-adjusted once the deal time is over. Manage dinnertime rush by assigning serves to specific tables. TouchBistro gives you a visual picture that updates the tables with the server's profile.
Complete Control
TouchBistro consequently gives you complete control over your staff permissions, inventory and more. It puts you in the driver's seat. This allows you to have complete access to all security features and management setting. You can have everything at your fingertips while steering your restaurant in any direction you want.
You can easily customize your staff profile. Grant permission for staff to access different levels. You can also change employee's pay rates, and store complete information on their performance, etc.
Additionally, You can keep track of your inventory level. Even more, you will know automatically when your items are low or full. TouchBistro ensures your data is to the right, and thus a passcode is required to perform different tasks. This way, access to your data can remain in safe hands.
On-Demand Reports
Through the cloud reporting, you can visually see all your restaurants insights and make decisions accordingly, anytime, anywhere and on any device.
Pricing
| | |
| --- | --- |
| Solo | $69/month |
| Dual | $129/month |
| Team | $249/month |
| Unlimited | $399/month |
2. Best POS for Any Size Restaurant: Toast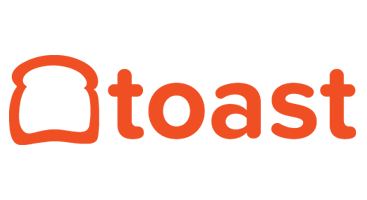 Toast is an all-in-one POS restaurant management system that allows greater mobility, easier access to data and excellent customer service. It was named as the 'hottest start-up' in 2016 at the NEVY award. Toast is perfectly suited for all food industry business of all size and types.
Toast prides itself on understanding the passion it takes to run a restaurant. With features like Toast Go™ Handheld, your staff can spend more time with patrons and less time running around.
Toast also has a reporting and analytics feature to help you manage the restaurant from back of the house or even if you're not onsite.
Additionally, Toast ranks among the few Android POS system providers which is flexible and affordable. Providing a wide array of built-in features, Toast furthermore includes an integrated online ordering system, loyalty program systems and more.
Check Splits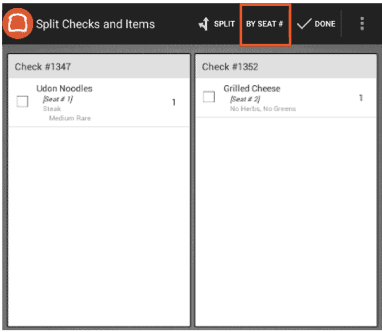 Toast gives you the option to split your checks. Either they can be split based on the number you want to divide it on, or it can be divided according to the seats. With just a swipe or two you can transfer checks to their respective seats.
Ordering Options
You can either take orders through handheld tablets or counter-top terminals. As the person greeting your restaurant patrons, you have the ability to swivel the counter-top terminals towards the customers. The handheld tablet not only takes orders but gives you access to the whole application, including reports.
Staff can easily take orders, send orders and give instructions to the kitchen while managing customer tabs and bills.
Digital Receipt
Some customers do not want hard copies of their bills. Customers can, instead, easily opt for the bill to be sent to their mobile phones via text or email. This helps to build up a guest database, which can store guests' names, phone numbers, email addresses, and their order detail.
You are then able to design more targeted campaigns and cultivate your frequent customers.
Tips
Toast offers customized tip options where you give customers the option to tip depending on the percentage they want to tip, like 10%, 15%, 20%, 25% and so on. This saves time as at the end of the day it is easier to calculate tips and distribute them accordingly.
Menu Creation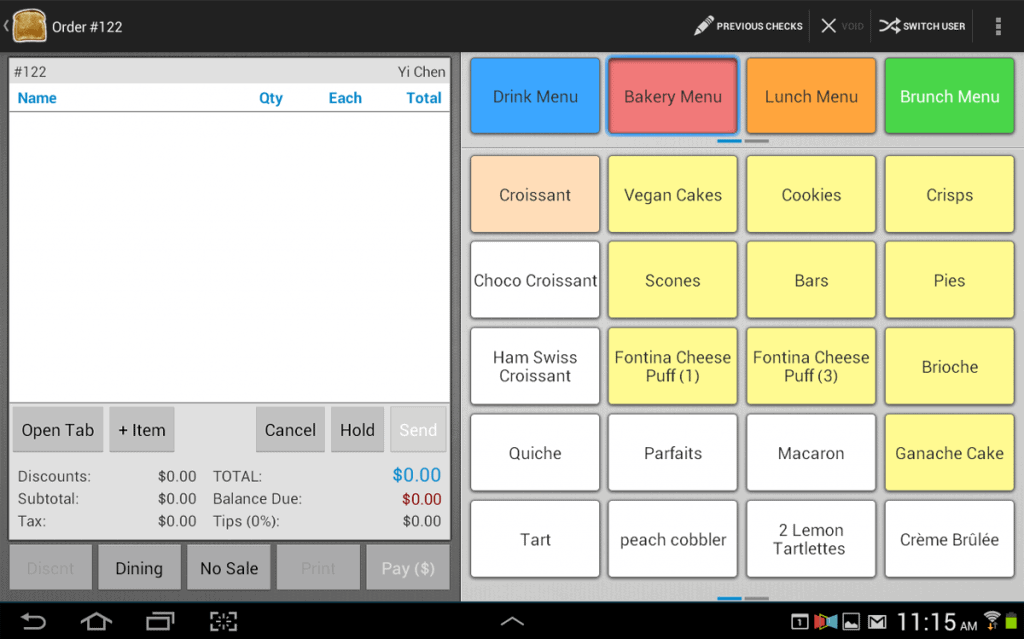 With Toast POS restaurant system you can create your menu by diving it into main categories, like breakfast, lunch, dinner, dessert, etc. and then further divide them into sub-categories like appetizers, salads, main entrees, etc.
Further modifiers and sub-modifiers can be added to customize the menu.
Pricing Menu Items
You can price menu items through many different strategies available on Toast. Apply these prices to entire groups and item sizes. Meanwhile, special items can be priced accordingly. Group pricing is easier.
You can charge a specific price for all items. By using this, you can use the size price option, and you can identify multiple category sizes and price items specifically.
Restaurant–Based Reporting
Toast's most compelling offer is its variety of reports, from sales reports to product mix reports, labor reports, tie reports and more. Reports are updated in real-time and can be easily accessed anytime and anywhere.
Summary of reports is available; it is robust and shows all breakdowns done. Consequently, a quick scannable overview is provided. This overview provides detailed insights in relation to payments, orders, cash drawers, etc.
Customer Data Collection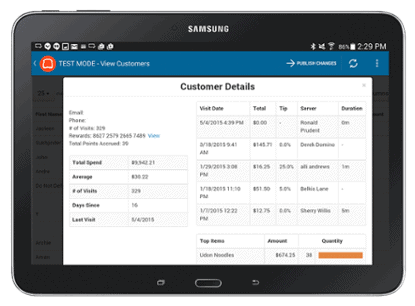 You can easily collect all customer related information, such as customer contact number and order history. You can see which customers visited your restaurant frequently and what amount of money they've spent.
Then you can select individual customers and view detailed information about their average checks, days since their last visit, etc.
Inventory Management
This feature includes programs such as inventory control, inventory reporting, food cost calculator, inventory variance report, etc., that analyze what your best-selling and most profitable menu items are.
Toast POS Pricing
The total subscription fee for Toast POS starts at $100/month plus $50/month for every additional device. Add-ons cost extra and are priced as follows.
| | |
| --- | --- |
| Loyalty program | $25/month |
| Physical and Digital Gift Cards | $50/month |
| Online Ordering | $50/month |
Other Top-Rated Restaurant POS Systems
3. Solid iPad POS for Restaurants: NCR Silver Pro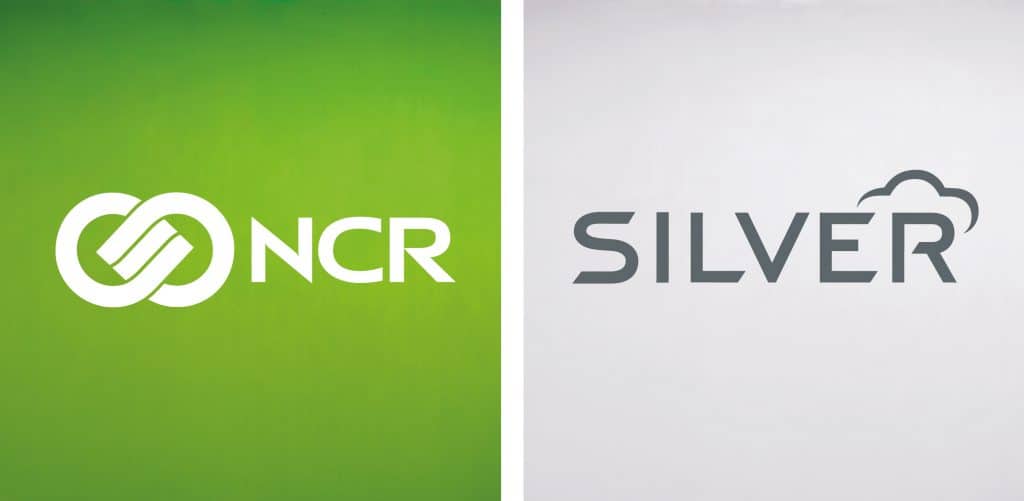 Whether you manage a full-service restaurant or a fast food chain, NCR Silver offers one of the most robust restaurant management systems. This POS system helps restaurants better connect, interact and transact. With new features like mobile ordering ahead, NCR remains ahead of the competition by updating its technologies.
NCR Silver Pro targets small to medium-sized restaurants, helping food establishments make a difference when it comes to the dining experience. NCR offers three different POS systems, depending on the needs of your business. NCR Silver is an all-in-one cloud-based POS solution, ideal for most types of small business.
NCR Silver Pro is ideal for quick and table service restaurants, or bars that don't require complex setup. This provider has a third system as part of its POS line; NCR Aloha is a hybrid physical restaurant and cloud-based platform.
NCR offers complete packages and powerful management tools for both iOS and Android users. With hardware like self-ordering kiosks, POS terminals, wireless printers, and cash drawers, you'll be well equipped to run your restaurant.
Apart from the powerful set of hardware, NCR also offers money-saving features like inventory management, employee management, sales reporting, and more.
Cash Register
NCR Silver offers a fully functional cash register that accepts multiple tenders and gift cards. Cash can be easily paid in or out, tickets can be put on hold to be recalled later and discounts can be added easily on transactions.
Printer options let you send or not send print option to the kitchen, bar or the prep area printer. A weight scale can be integrated and tare weight can also be set.
Inventory Management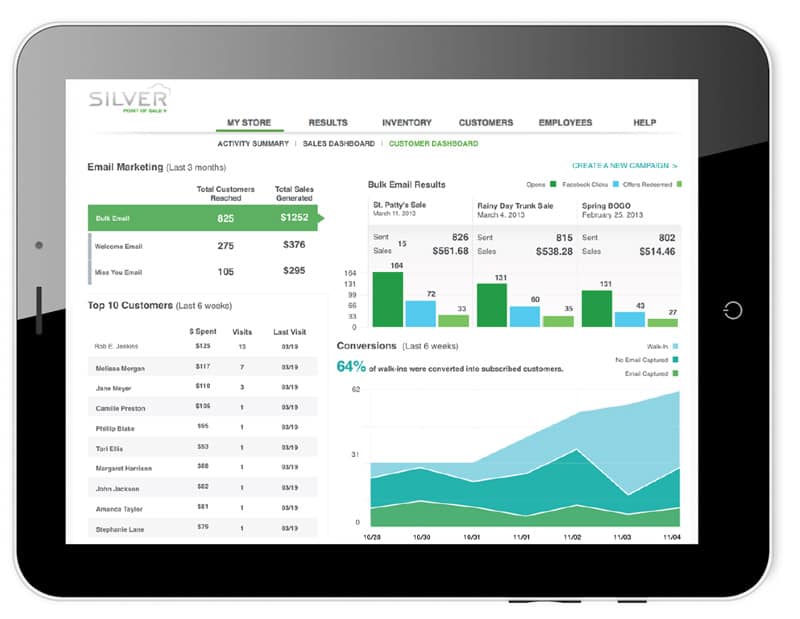 You can keep track of how many items you have, who your vendors are, inventory costs, modifiers and more for foodservice establishments. The snapshot features let you see the total value of inventory on-hand.
Employee Management
Easily maintain employee profiles with custom parameters and roles. Assign each employee to a unique pin. Employees can use the pin to log in and track their labor hours with the time-clock feature.
Employees can also clock-in and clock-out for unpaid breaks and minimum break times can be set.
Kitchen Production System
Ensure you're always sending out fresh food to your guests. Getting orders sent out the right way and quickly is the only way to compete. With NCR's Kitchen Operations feature, every single order is sent to the kitchen in the same manner—no matter which station it was sent from, or how many details are on the order.
Orders are sent to tables quickly and accurately while greatly reducing wait times. What's more, your POS system will display real-time visibility of your busiest times, so you can anticipate order volume spikes and adjust accordingly.
Reporting Suite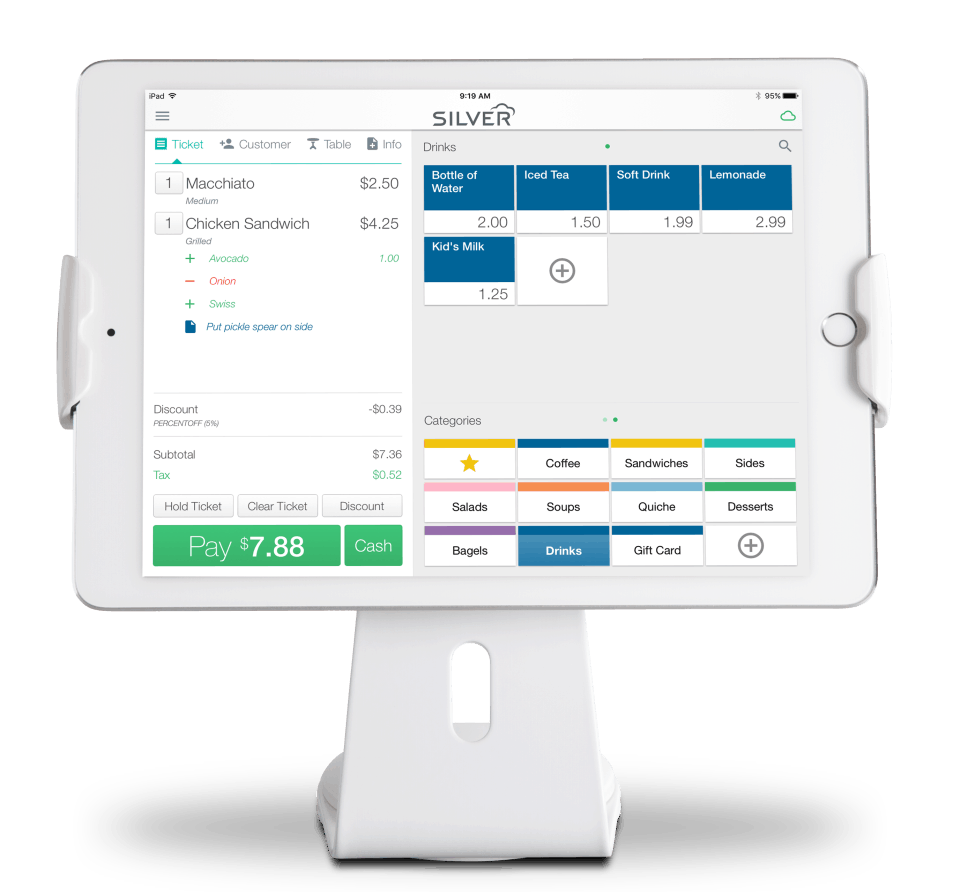 A general look can be given to the activity of the business, which provides a summary of your store's net sales, tips, returns, discounts, etc. A basic swath of exportable reports is also available that show the finer points of your business.
Self-Ordering Kiosks
If you run a fast food or quick-serve establishment, increase your average check size with self-ordering kiosks. While saving on labor costs, you'll also be improving your store revenue and make your guest happier. Kiosks can be integrated with NCR's Aloha POS system, ensuring a seamless experience.
With NCR, you have the ability to select countertop, floor-model, or wall-mounted kiosks to fit the look of your restaurant. Finally, by using digital ordering and dynamic digital signage, you'll reduce confusion for your front-of-house operation.
NCR Silver Pro Pricing
A free demo is available for 14-days free trial. Following the trial period, NCR Silver Pro starts at $149 per month. An annual contract may be required. For each additional device, you will be charged an additional $0.10 per sale and a cap of $39 per month per device.
4. Cloud-Based Restaurant POS: Upserve

Upserve is designed specifically from restaurateurs for restaurants. Initially, Upserve developed Breadcrumb when they experienced an unpleasant dining experience.
Upserve developed a reliable POS system so that other restaurants do not go through the same experience.
Former managers, servers, bartenders all worked together to develop this user-friendly and low-cost POS system. This allows the Upserve POS system to make life easier for the restaurant industry.
Technology Requirements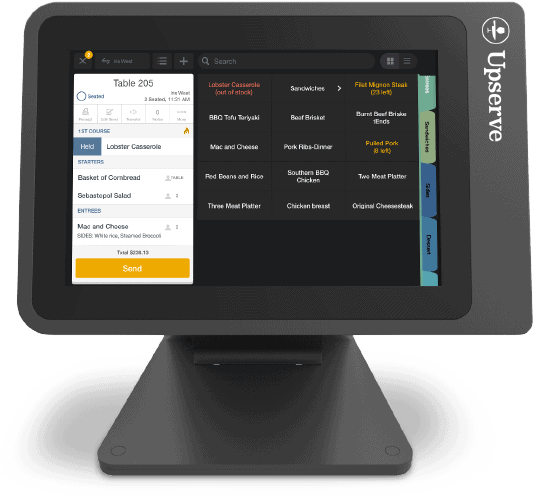 Upserve must be used on iPad 8.0 or later. Additionally, Upserve can work specifically with certain, but not all, printers. Printers can be purchased on Breadcrumb's website for ease of accessibility.
Customization
All terminal functions are customizable according to your specifications. Upserve's representatives will help with the initial set-up, train your employees and set up everything without any additional fee. What we love about this POS system is the built-in payment feature.
Remote Pricing
With this feature, you can send orders and receipts to as many printers as you want. This is incredibly convenient, as servers can send one order to the bar and the kitchen. Customers can also create an order online with Upserve. This makes the ordering process much easier, as all the server needs to do is send the order to the correct area of the restaurant.
Upserve Live
The most convenient feature of Upserve POS is the live feature that gives access to all reporting functions on your iPhone. With this added convenience, you can check sales in real time from anywhere.
Upserve's HQ
This is the app's back-office. The back-office of Breadcrumb lets you generate reports and manage settings. You can also trace all menus, items, and employees in the back-office.
Table Management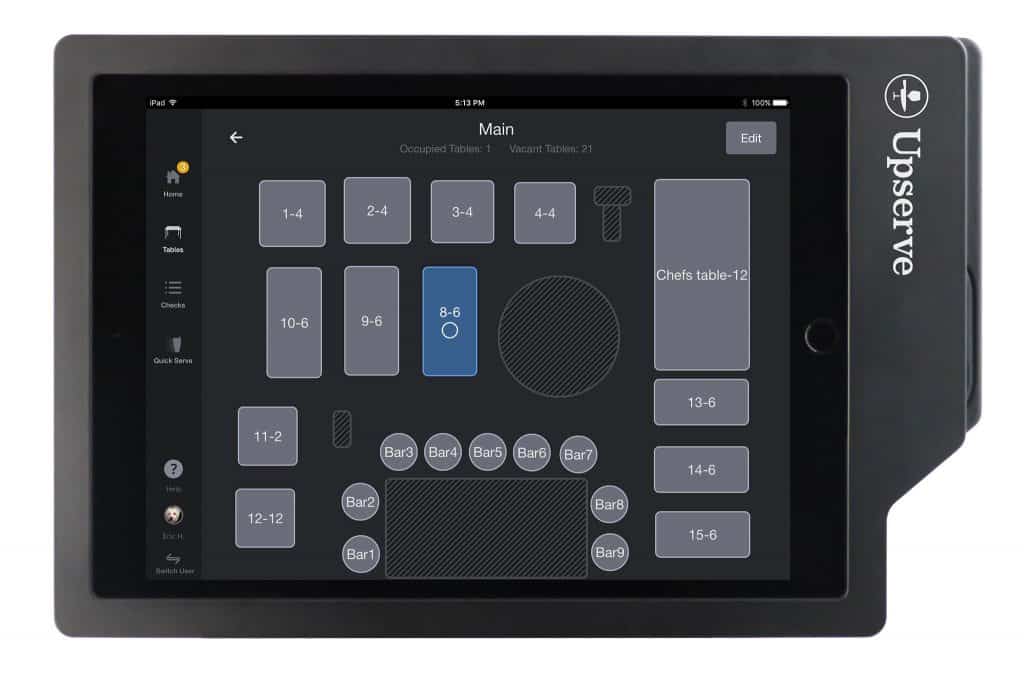 Organize tables and assign numbers by dragging them across the floor plan. Tables can be divided into different zones to simplify server assignments and management. Keep track of occupied seats from color coding. Tableside ordering has never been easier.
With this system, you can deliver a superb hospitality experience. Exceed your guest's expectations as you cut the time it takes to serve a drink in half.
Upserve now offers a 5″ screen for servers so they can take orders fast. As it clips to the apron or belt, servers can enjoy more face time with customers instead of running back and forth from the kitchen to the restaurant floor.
Upserve POS Pricing
Upserve offers three pricing packages. The core package is priced at $99 per month per location. This is for a single terminal license. The cost for additional terminals is $50 per month.
The Pro plan is priced at $249 per month per location, with $50 for additional terminals. For the enterprise package, contact Upserve for a quote.
5. POS System for Bars & Restaurants: Ambur POS

Ambur is a POS solution specifically for thriving restaurants. Certainly, it is a custom app built to work on iOS software.
Orders
Orders can be created easily by selecting a table and clicking the add plus sign. You must then tap a menu item or just swipe the customer's credit cards. Administrators can view full details of orders.
When analyzing an order, business owners must know many details. Some of those details include who placed the order, the type of order, the date and time, the total amount of the order, and the tip added. As a result, orders can be easily merged or split.
Audit Logs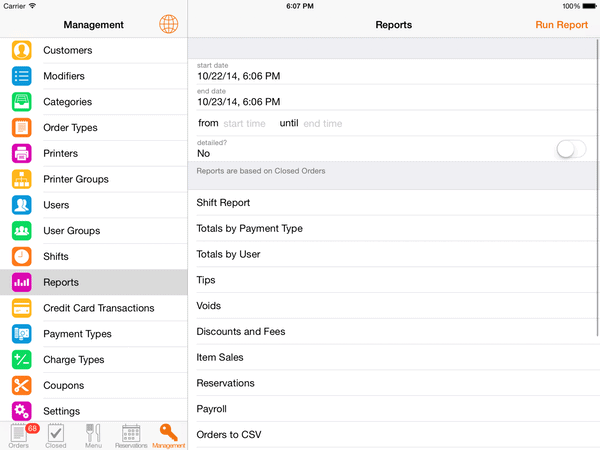 Audit logs can to catch small mistakes, increase efficiency or management employees. Managers can see every previous action. Managers can see when employees log in and when employees made printouts. You can also see when orders and payments were changed etc.
Ambur stores these audit logs for 30 days. After this time, managers can email these logs or send them to Ambur for inquiry.
Backups
Back up all your to your Dropbox on an hourly basis. Additionally, you can email data as an attachment. The attachment makes data easy to access.
Table Layouts
Tables can be created and customized easily. The layout does not show the exact scale, but the concept works well. Each table can be assigned a name and number and you can designate the total number of guests and can check the total on the table's icon.
Employee Management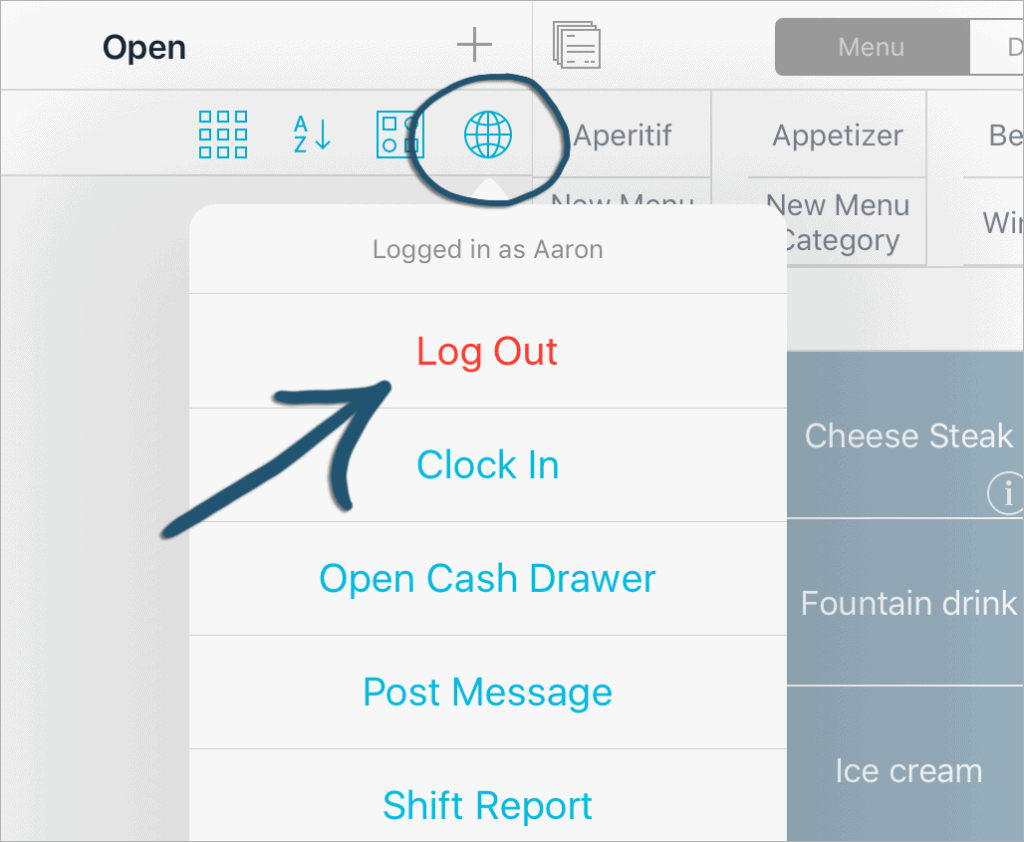 Each employee can have a profile of their own. Program managers can then create different employee groups. This is especially beneficial when different groups have different hourly wages and taxes. Each of these can be manipulated in group settings.
As a scheduling program, managers can create each employees' schedule for any day or time. An employee can use the program to check their schedules.
Web-based Back Office
You can view your reports at a glance. There's also the ability to update personal information and access the support page. View these reports at any time.
Other Restaurant Features
Process detailed orders in under a minute and send them right to the kitchen with the Turn & Burn feature. Offer the ability to split checks and various payment methods. Manage reservations easily within the app. Tweak orders with just a few taps. Finally, assign specific order types for each customer.
Ambur POS Pricing
You can access the app for free for the first 30 days. After that, Ambur's POS costs are as follows:
| | |
| --- | --- |
| One device | $69/month ($59/month billed annually) |
| 2-3 device | $139/month ($99/month billed annually) |
| Unlimited devices | $199/month ($149/month billed annually) |
6. Top Rated Restaurant POS Solution: Lightspeed Restaurant

Lightspeed Restaurant is a cloud-based iPad POS system for restaurants. Lightspeed's POS system is feature-rich, yet it has a very intuitive interface and a simple structure.
Lightspeed Restaurant covers all basic requirements, includes a variety of customized features and also adds a decent bit of useful side functions into the mix.
Employee Management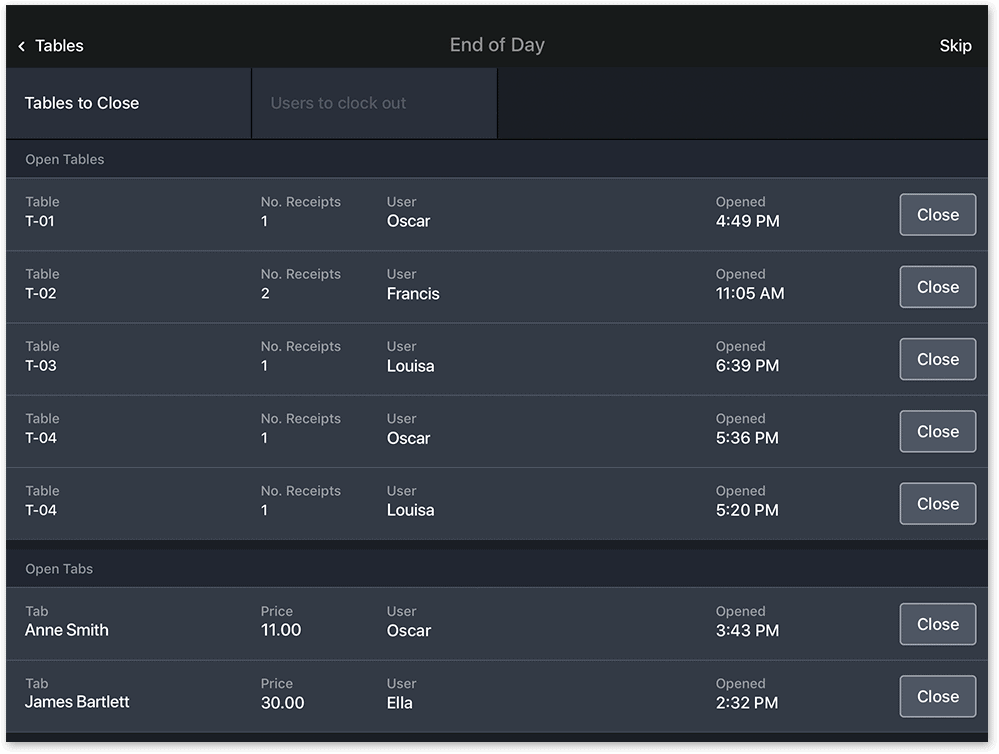 First, the key feature of Lightspeed Restaurant is the employee management feature. POS users can change the visibility of employees at any time, for seasonal and part-time employees. Secondly, you can assign an employee as either managers or employee.
LR offers access to all or none. If assigned as managers, similarly, all employees will have complete access to the front-end. Make even further division of employees by arranging staff into categories like wait staff, cashiers, etc. Additionally, staff can be assigned to a specific floor or tables.
Product Management
The menu setup is effortless. You can put selected 'products' into sub-categories, like 'Aperitif,' 'Starter' and 'Main.' Accordingly, each user or manager can add products individually and name them accordingly. Adding pictures of food is another great benefit to your menu.
Lightspeed allows you to add specific prices and tax rates as well, even for take-out and delivery as well. Use Lightspeed to add discounts, combos and other fees as well. Fast food restaurants can also use this POS system to add modifiers.
Raw Ingredient Tracking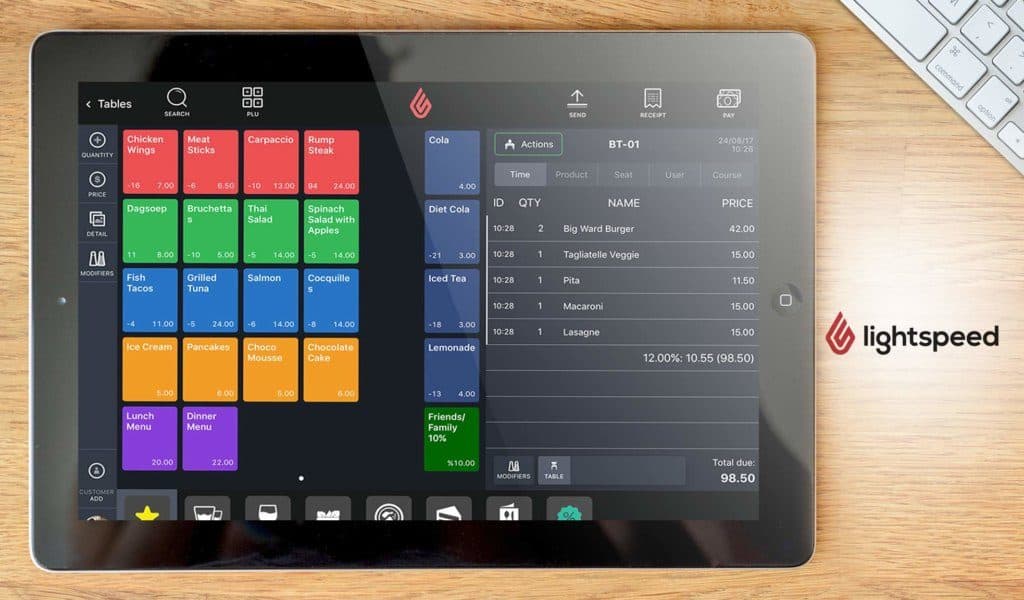 By tying your ingredients tab you can create a record of raw materials. This restaurant POS software will automatically keep track of the ingredients based on the specific dishes being sold.
Lightspeed will then notify you if you're running out of any specific ingredient. Lightspeed will be alert users about missing ingredients as soon as customers send their order. This allows you to inform customers about it. Integration with MarketMan gives features like purchase order management ability.
Timed Events
You can set promotional deals and offers on specific days, like 'half-price Fridays' with this feature.  Multiple offers can be set to run at the same time as well. This is especially beneficial as it can be set for days or hours, providing more specific promotional deals for customers.
Kitchen Name Printing
This feature is helpful for restaurants that have a diverse workforce where their kitchen staff speaks a different language than the one printed on the menu. Waiters can take orders based on the names on the menu card. Then, Lightspeed changes the name into the language of the kitchen staff.
Product Photo
This feature lets you insert menu item pictures in your mobile iPad POS system which you can show to customers for order clarity. For customers with allergies, this can make it much easier to determine whether or not they can have a dish.
Reporting
A hefty number of reports are available like revenue report by hours, day, week or month. Tailored products, product information, cash register monitoring, and user trackers are also available.
Floor Planning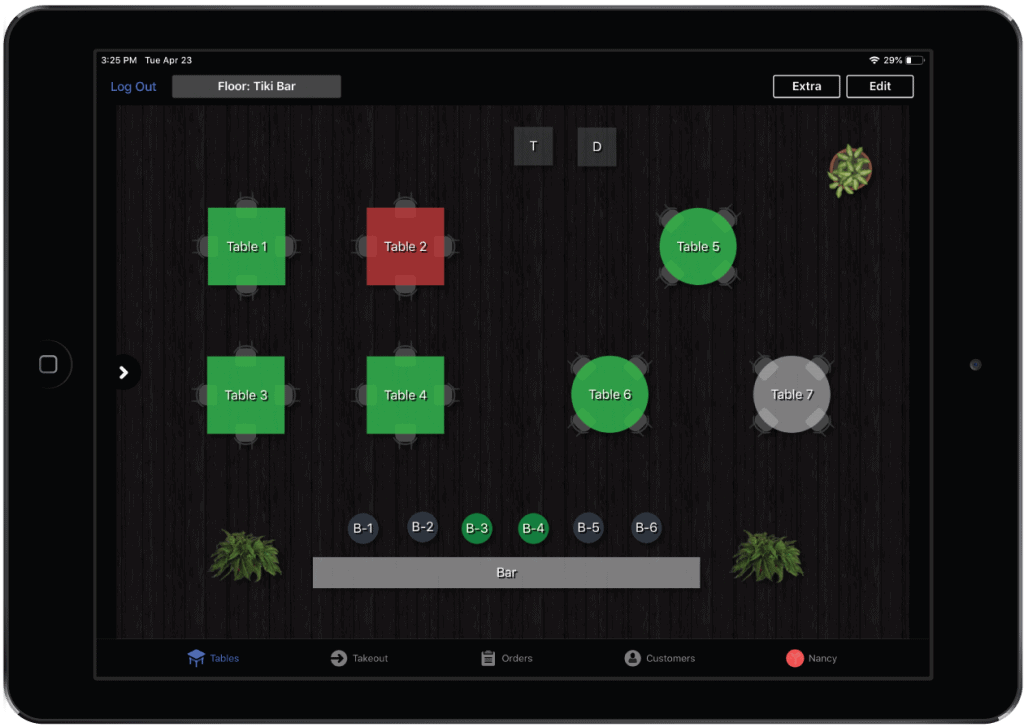 Add or remove tables, floors, modify the floor plan size, and more. all in a matter of minutes and without any effort. Customize your floors plans to represent the feel and look of your restaurant.
Easily add more cars for deliveries. Color code tables to know which ones are occupied and full and which ones are available. 
Lightspeed Restaurant Pricing
With all the added functions, you may think that LR POS might charge high prices for their restaurant POS system, but that is not the case. Lightspeed Restaurant offers three different price packages.
Small

$69/month
Up to 1 register and 2 printers

Medium

$129/month
Up to 3 registers and 4 printers

Large

$198/month
Up to 5 registers and unlimited printers
7. Simple POS System for Restaurants: Revel Systems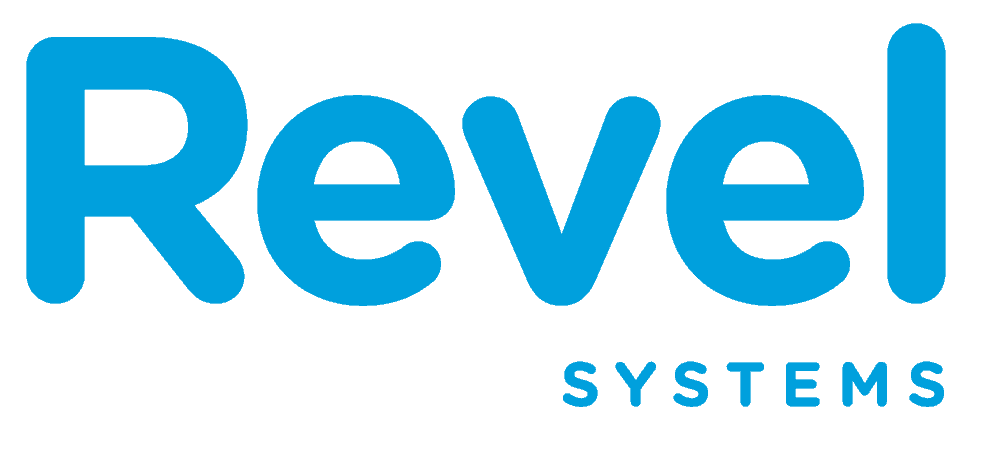 Revel System is a fully loaded POS system for quick service and full-service restaurants. Users can integrate traditional POS features with many other tools. Some of these tools are finances and accounting tools and targets restaurants, cinemas, salon, and grocery stores.
Companies can be up and running even without internet connectivity. This restaurant management system is built on a hybrid structure.
Real-Time Inventory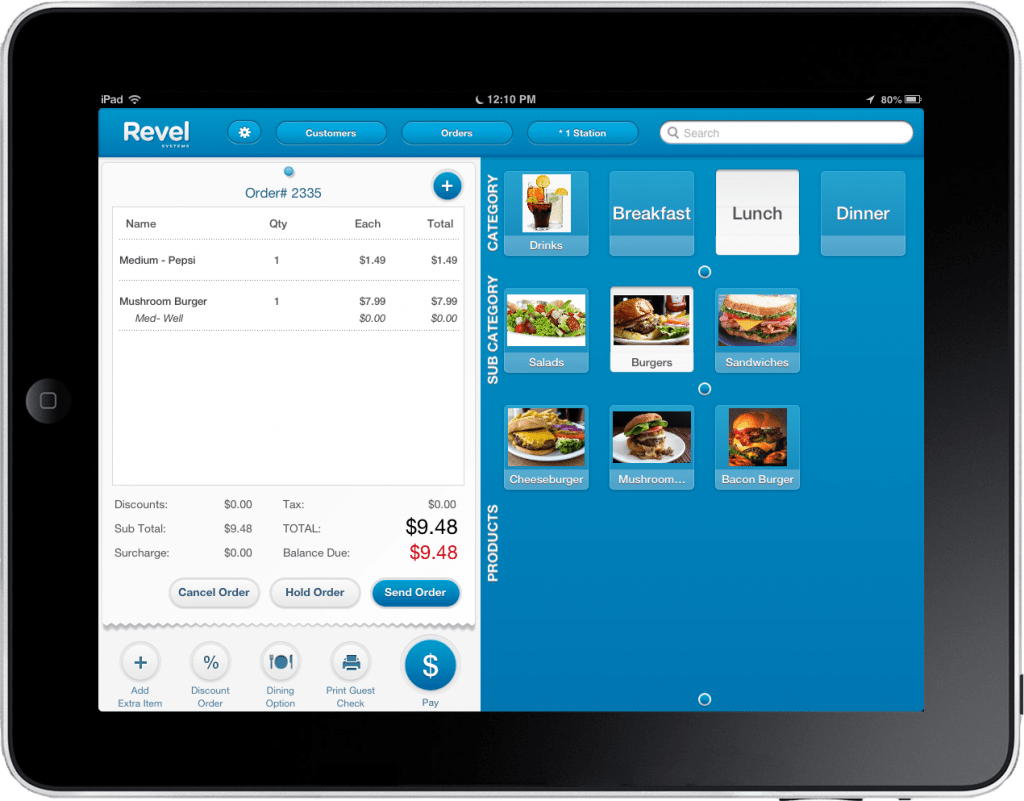 Restaurant owners can manage and add inventory with ease, as Revel requires only the item and its price. You can also add other fields like cost and SKUs. A matrix style is available for the entry of mass items that in similar but differ in color, size, or type.
Managers can track inventory per ingredient. Meanwhile, you can view food cost reports on an ingredient level basis. Revel marks low stock items in red to notify you to re-order them.
Increase Restaurant Efficiency with Mobile Ordering
Equip your restaurant's staff with a handheld device to process orders fast and send them right to the kitchen for efficient order accuracy. This way, your servers will be up to date on menu changes and see what's available.
Never lose sales to due long wait times. Keep your lines flowing and engage with your customers, whether they're at the bar or on the restaurant's main floor.
Purchase Order Management
According to RestaurantPOSSystems.com, Revel also helps you manage when inventory items should arrive. Restaurant managers can initiate each partial order. Orders can then be finalized when all the details are filled out.
QuickBooks Integration
To streamline the bookkeeping process, QuickBooks automatically transfer data from the POS system to your accounts. From there, you can view summaries of sales, inventory, purchases, etc. You can also add employee schedules and payroll information in your accounts.
Till Management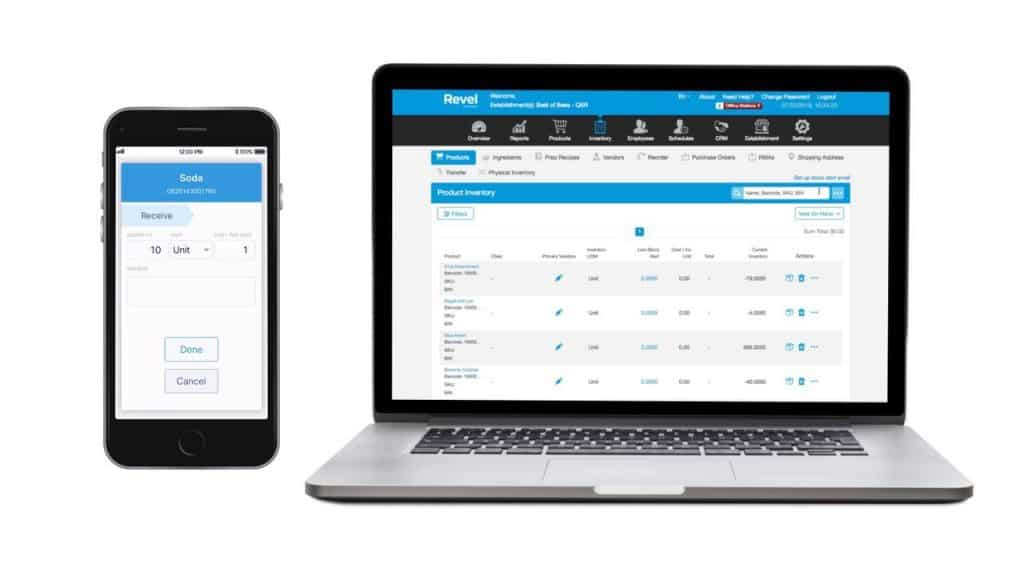 All cash related management functions are located under the manager's selection of the settings tab. Additionally, all kinds of processing like batch processing, over till, and other features. are available along with quick printable reports.
Customer Management
Revel records customer purchase and customer-related data. Customer-related data includes information like contact number, name, etc. Your PR team can use this data to create marketing campaigns or to cross-sell items.
Kiosk POS
While using this feature, customers can place orders and pay on their own. Finally, menu browsing, selecting editing, and quantity options are all available. Customers can make their payment by credit, debit, gift card, cash or Apple Pay.
Revel Systems Pricing
On a monthly basis, you can subscribe to industry-specific packages. You can choose from a range of pricing, and therefore, can change up your package each month. The subscription plan also incorporates the software license. A price quote is available on contact.
8. Highly Reliable Restaurant POS Software: ShopKeep

ShopKeep is a simple and elegant POS software that caters to quick service restaurant POS systems. The program has a user-friendly and intuitive interface.
Consequently, users can set up the program in minutes. ShopKeep also offers POS hardware for restaurants such as cash reader, registers and receipt printers.
The POS integrated restaurant software provides you with tools to run both front-end and back-end operations smoothly.
Register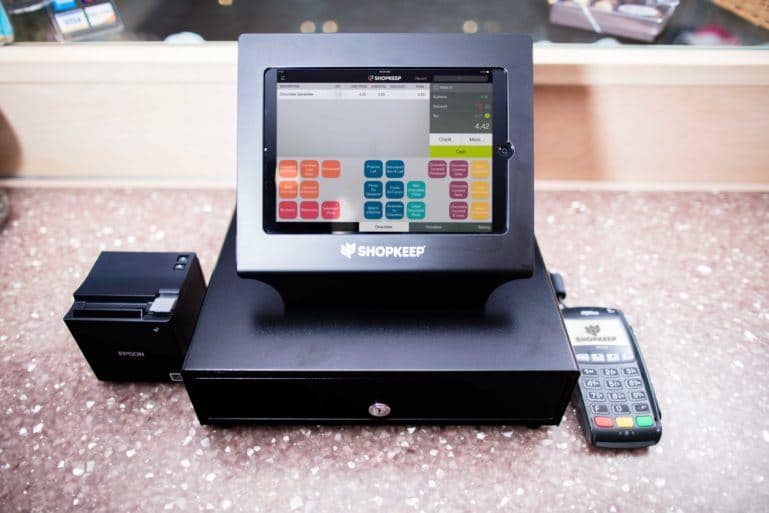 The registered feature ultimately allows you to ring up items. The register also allows users to add modifiers, split bills, discounts, easy returns, and funds. Ultimately these are just a few of the capabilities of the register.
Back Office
Manage inventory, customers, employees, keep records of transactions and a wide variety of reports is available to analyze data. While larger businesses may not find this impressive, small-scale restaurants will enjoy the added features and access to customer support.
Inventory Management
Keep track of inventory quantity, set re-order points, and determine what to order, how and from which vendor with this feature. A key feature of ShopKeep is that it provides restaurant owners with an estimate of how many more products they can create.
In other words, as the ingredients are running out, ShopKeep will provide an estimate of the number of products which can be made with those ingredients. This is incredibly important for owners to be able to see, as it can revolutionize their ordering process.
Reporting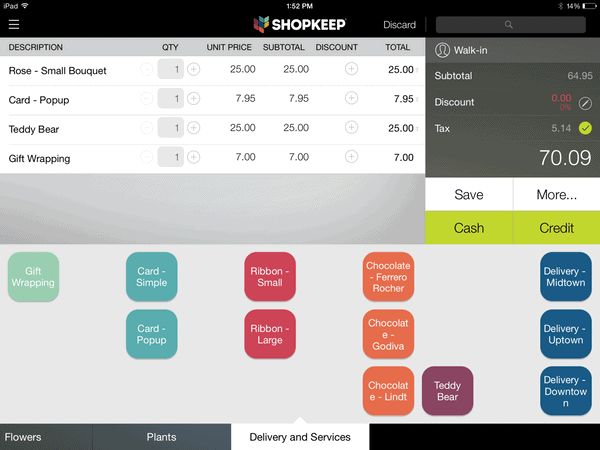 Business owners can access an extensive reporting suite. This reporting suite allows users to access average cost reporting, sales by customer reporting and sales by discount reporting option.
Additionally, ShopKeep does not restrict the amount of data you transfer to this program initially. Instead, they make the process incredibly easy by allowing restaurants to perform mass uploads of their information.
Multi-Store
Manage multiple locations stores all on the parent website. As a result, managers can easily view each store's separate performance or a comprehensive overview. This can be especially beneficial when it comes to analyzing inventory needs for different locations.
The Pocket App
Many business owners are constantly on the go. ShopKeep has developed an app for Android or iOS users, which allows restaurant owners to check on their businesses from wherever they are. While the Pocket App does not have all the features of the normal program, it still enhances the owner's experiences.
Support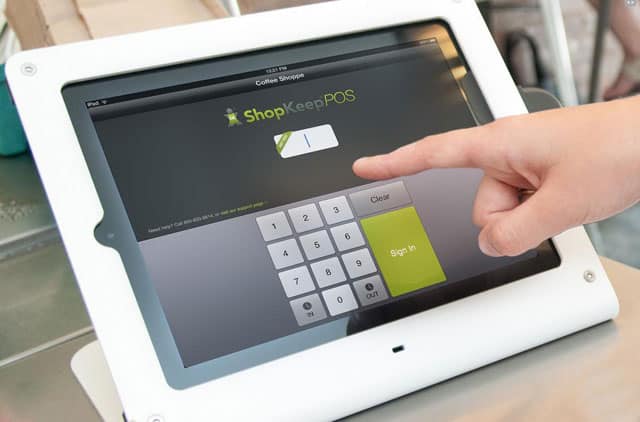 One of ShopKeep's most important features is its customer service. Owners do not have to pay for any customer support help they receive. Instead, businesses have access to customer service through chat, email, online entry 24/7.
ShopKeep also manages a sister-website which provides extensive articles and video tutorials. By providing these additional features, ShopKeep is able to consistently upgrade and improve its services to meet the need of their average consumer.
Shopkeep POS Pricing
ShopKeep is a pay-as-you-go subscription plan on a monthly basis that costs you $69 per month per register. Each additional register (first three) will cost you $69 and after that $29 per register. This system is more costly than other POS systems mentioned in this review.
However, remember that ShopKeep is pay-as-you-go. Most POS don't offer this option, many require you to pay for a full year at a time. It is important to keep this in mind when you consider purchasing ShopKeep.
9. Android Based Restaurant POS: Bindo

Bindo is targeted at new start-ups and quick service restaurants. It is an iPad based POS solution, well equipped for modern day practices. Small-Scale operators can compete with large-scale businesses because of the benefits Bindo offers.
Initial Effort
The initial workload with Bindo can be quite extensive. To import all previous data, users must upload spreadsheets. Bindo allows users to upload as many spreadsheets as may be needed over the first two weeks.
After this initial 14 days, Bindo only allows one free spreadsheet upload each month. This can become quite costly, as additional uploads cost more than $200 each.
Register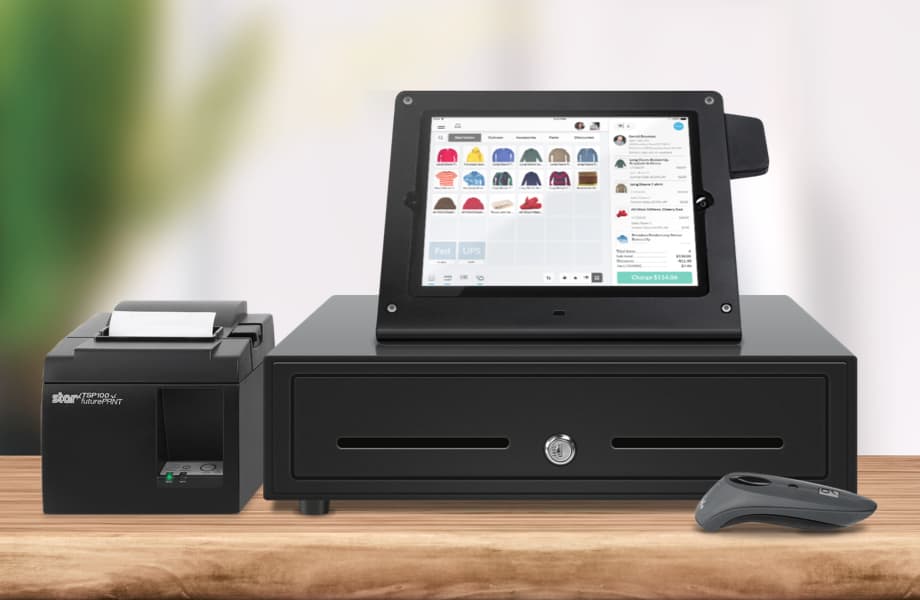 Scan items, add purchases or simply scroll through inventory. Customers can certainly pay through a variety of payment methods. They can also choose many ways to split their bill, simply by using Bindo.
Accessibility
Managers and owners can access Bindo from anywhere at any time, as Bindo is cloud-based. This is an advantage, but Bindo is working to add more off-line features in case of power outages. Bindo requires the use of an iPad as the main register. Consequently, owners or managers can connect many other iOS devices to this main register and access all of Bindo's features.
Inventory Management
Finally, using the SST (simple scan technology) add items in a breeze. Scan barcodes to retrieve photos, title, and descriptions of products. Keep track of inventory level and view real-time updates. 
Purchase orders
Create, submit, fulfill or cancel orders with a tap of your finger. Bindo will inform you of out of stock and low stock items, and the virtual vault feature will store invoices, quotes, supplier information, etc.
Bindo POS Pricing
As a restaurant owner, enjoy a 14-day free trial. This includes free access to Bindo's customer service. After 14 days, Bindo raises its cost to $59-80/month.
10. Best POS for Small Restaurants: eHopper

Targeting small-scale business, eHopper has everything that you would need to run your business successfully. Most noteworthy eHopper includes many extra features, aside from the basic features like employee management, cash management, customer management, and reporting.
Reporting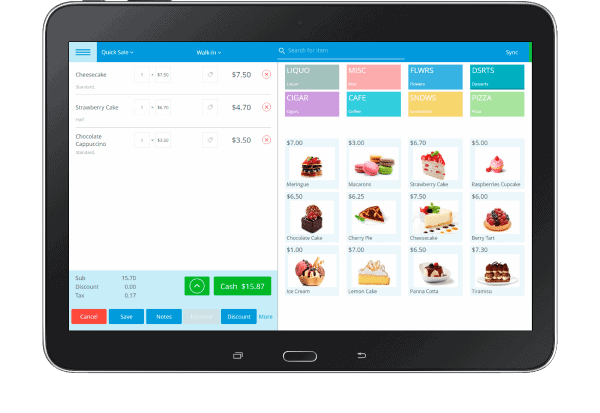 Compared to other POS systems, this is where eHopper lacks the most. eHopper POS only allows business owners to generate 15 different reports.
eHopper's does lack customer analysis when in comes to reporting. Other restaurant POS systems allow the business owner to analyze customer spending by date and product. However, this POS solution only lets you do this on an individual customer basis.
Give Waitstaff More Control
Take orders with just on a few quick taps on the touchscreen. By using your tablet, you can offer split payments to larger groups right at their table. By providing a superb dining atmosphere, your guests are likely to come back.
Stock Control
Track stock levels, current quantities, recommended quantities and minimum quantities for inventory. See the level of stock sold and remaining on hand stock. This is beneficial for restaurants with a large inventory or for restaurants with multiple locations.
Item Creation
Name products write descriptions and nest items in different departments and categories. Users can record sales price, cost price, and vendor information and type.
Multi-Location
This feature gives you the ability to sell from multiple locations. In other words, if your restaurant has multiple locations, each location can access the same program.
eHopper POS Pricing
eHopper provides a 30 Day free trial of all of their features. After the 3o-day free trial, users can continue using the base model of eHopper, called Essential, for free. Otherwise, the updated version, called Freedom, can be purchased for a monthly cost.
11. Easiest and Fastest to Setup: Square for Restaurants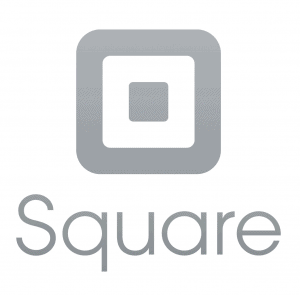 Many other POS systems are designed to improve the quality of communication throughout different parts of a restaurant. However, Square is designed to increase the speed of all communication. This makes your restaurant as efficient as possible.
Maintenance
You can easily change the floor plan of your restaurant in-app on Square. Additionally, updating your menus is simple. A benefit of using Square is that the program is easy to use, it requires no information technology employee.
Remote Ordering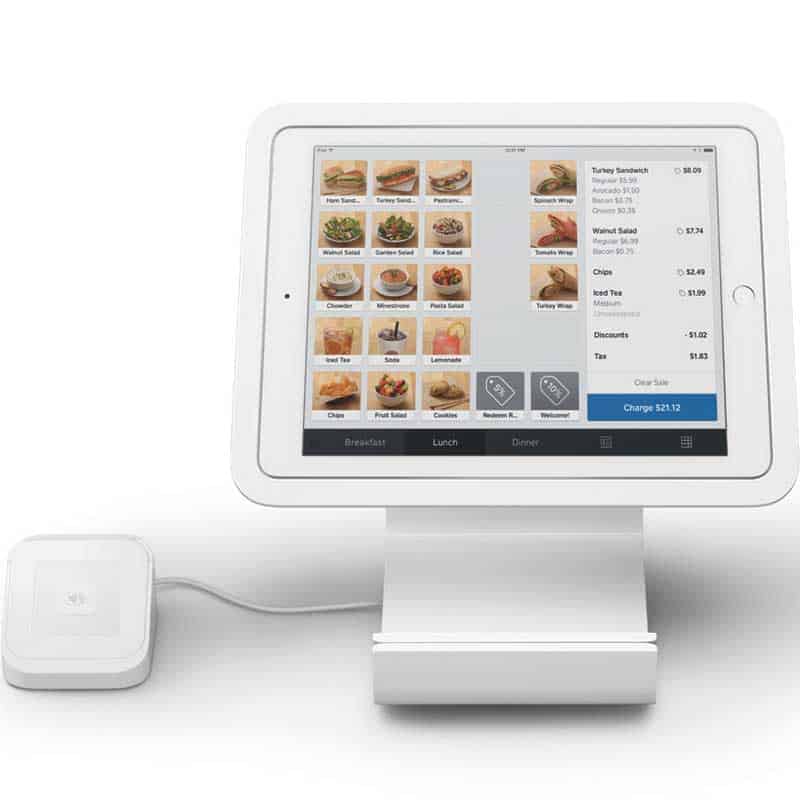 As restaurants are expanding, they are receiving more and more remote orders. Staff will receive remote orders as easily as in-person orders due to Square's design. This feature is Square's main advantage over the competition.
This is an extremely important feature. Keep in mind, no other POS system allows your staff to view all orders in one location. Your staff will view all orders on the same screen of Square. It does not matter whether the order is remote, to-go, or dine-in. This creates more efficiency, satisfying customers and staff.
Single Office
Many of the POS systems we have reviewed have a back-office and a front-office. However, Square keeps all systems in one location. This makes it easy for you to manage your to-do list. Managing your staff requests and customer requests is simple because they are in one central location.
Customer Payment Options
Square has quickly become a fast transaction processing option for many businesses. Due to its fast setup and easy integration, customers can pay through a variety of options and avoid long waiting lines. Customers can pay with a physical card or can save their card using your Square POS. They can also set up recurring payments online through Square.
Another option for customers is how they receive their receipt. Square allows customers to print their receipt or Square will email the receipt directly to them.
Square for Restaurants Pricing
Square's pricing is another advantage. The initial cost is low and there are no additional monthly fees. Restaurant owners face a huge advantage as Square only charge per purchase.
There is an additional option for restaurant owners. Restaurant owners can pay an initial flat fee and Square will have an employee walk the owner through each feature of the POS. If you struggle with technology, this is a reasonably priced feature you should take advantage of.
12. The Best POS for Faster Table Turns: CAKE POS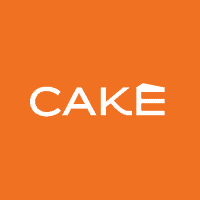 Accurate and timely order taking, efficient operations, affordable rates, and faster table turns are some of the benefits guaranteed by CAKE POS.
As a matter of fact, this solution has been proven to increase table turns in restaurants by about 6 percent. Additionally, this solution offers seamless integration with some of the best services in the hospitality industry.
The CAKE restaurant POS system is renowned for its remarkable, industry-specific features and capabilities, some of which include:
Guest Manager Integration
While standard CRM features may suffice for most restaurants, you may need to do much more than just collect customer information. In such a case, you should get a solution that offers your business this added customer management capabilities.
The CAKE restaurant POS system is one of the best solutions, in this regard. The Guest Manager on this system is essentially designed to connect you Dining room floor to Front of House.
Automate Tasks
Integrating this solution with your restaurant POS allows your dining room to run smoothly. This solution will also offer you automatic table status update on real-time through the POS system.
The guest manager features detailed guest profiles that collect and store important guest data in the POS. the solution is also known to offer restaurants a range of other valuable tools, such as real-time reporting and predictive wait times, virtual waitlist as well as call ahead seating capabilities.
Simplified Employee Management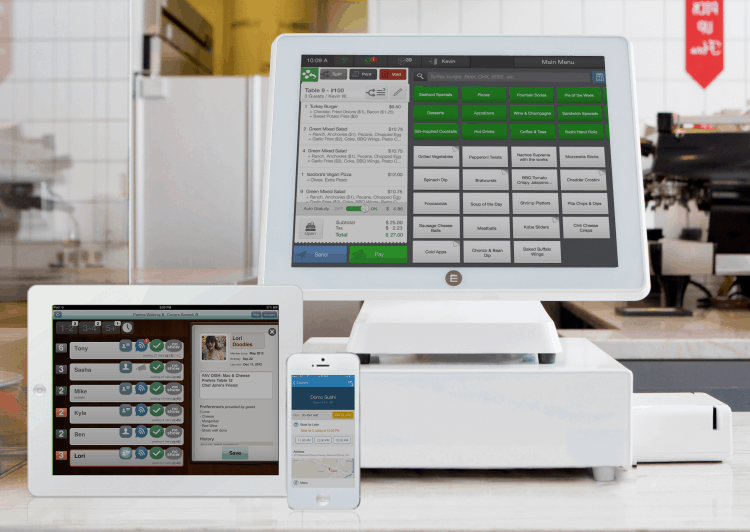 In order to optimize employee productivity and boost customer service in any service-based businesses, you need to manage the employees more effectively. However, this does not necessarily require your physical presence at the restaurant.
Actually, CAKE POS allows you to manage your employees as effectively on the cloud as you would on-site
In addition to an intuitive user interface, this system is loaded with an array of beneficial staff management tools. To begin with, this solution will automate employee time management for simplified and accurate payroll processing.
Timecard Management & Payroll Functions
With this system, the basic timecard management is free. This tool will automatically clock-in the employees, monitor overtime, track breaks and allow the manager to manage employees' hours.
The system also features important payroll processing capabilities. For instance, the solution allows you to run an array of payroll-related reports. The system also makes it easier for you to track tips per employee. You will also like the fact that CAKE supports integration with 7Shifts—a renowned workforce management plug-in.
CAKE POS System Downsides
Although this is a great restaurant POS solution, it does not allow you to alter prices after an order has been fired to the kitchen. Again, the system only has limited color options for the kitchen printer.
13. The Best-in-Class Restaurant POS Hardware and Software: Aloha POS

NCR restaurant POS solutions, including the famous Aloha POS solution, are currently being used by more than 100,000 restaurants. This may be attributed to its powerful blend of intuitive, and rugged hardware with feature-rich, industry-specific software capabilities. In its design, POS technology by this provider is meant to run the entire restaurant for enhanced customer service and profitability.
In addition to its superior capabilities, Aloha is capable of integrating with some of the best third-party scheduling, payroll and inventory management services. However, there are more features restaurant owners have come to appreciate about the Aloha restaurant POS system.
Kitchen Production System
Unlike some of the best restaurant POS systems in the market, Aloha gives you enhanced control and insight into your kitchen operations.
The kitchen production system by this provider will ensure that you produce high-quality and fresh dishes in a faster manner. With the restaurant POS hardware and software solutions, you will be able to offer your customers multiple ordering options.
Online Ordering Features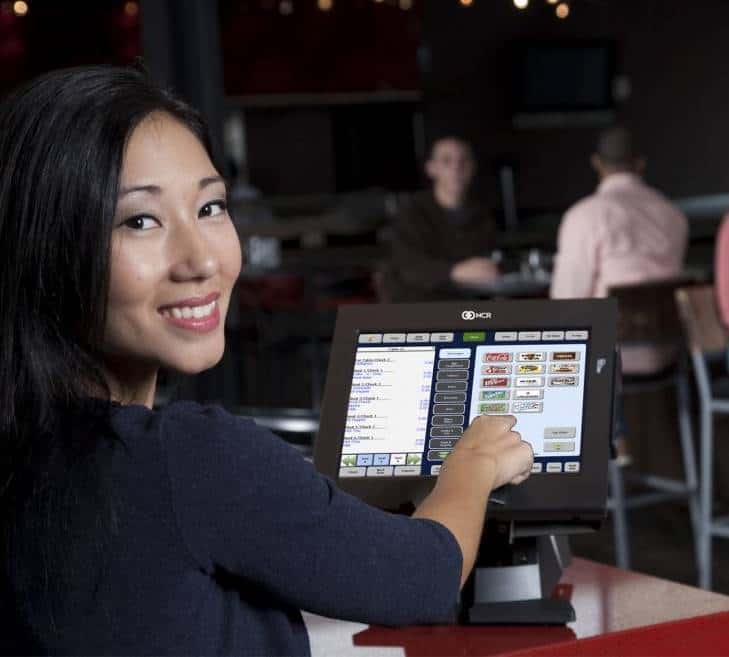 For instance, your clients place their orders online, using mobile apps, self-service Kiosks or at the counter in the restaurant. Regardless of where the order was placed, the software will route them directly to the kitchen for preparation. In this regard, the provider uses advanced routing rules on the restaurant POS software.
All these are meant to improve order precision, speed up ordering and preparation, reduce customer wait times as well as boost customer service.
The kitchen production tools offered by this POS option have also been proven to improve throughout. The system will also help you anticipate spikes in order volumes, hence prepare accordingly in time.
NCR Back Office
Just as is the case with other NCR POS solutions, Aloha POS for restaurant gives you access to the NCR back office feature suite. You may think of this back-office platform as a digital suite with an assortment of tools for enhanced overview and to give you complete control.
This platform is meant to digitize as well as streamline the various processes in your restaurant, ranging from employee management to inventory management and purchasing.
To begin with, this back office will help you get a better understanding of your business with a range of real-time reports and insights.
With this software, you will also be in a better position to make informed business decisions, such as smarter purchases. The system is also packed with tools to help you reduce food and labor costs for improved profitability.
Aloha POS System Downsides
You may find the customer support offered by this provider a bit unreliable sometimes.
14. The Best Full-Service Restaurant POS System: Maitre'D

Whether you run a startup fine dining establishment or an established chain of restaurants, your customers have high expectations for your business. For instance, they would love to get engaging customer service across both digital and physical platforms.
Again, most restaurant guests are known to appreciate convenient, flexible and mobile solutions. Well, the Maitre'D system is meant to help you achieve all these and even more.
This restaurant POS software by Sysco is suited for any environment in the hospitality industry. Some of the capabilities that make Maitre'D an exceptional restaurant POS option include:
Table Management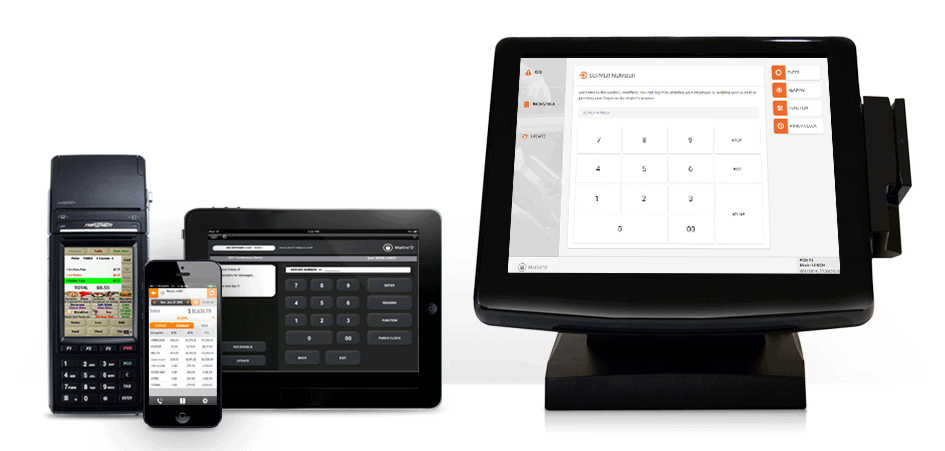 How fast tables turn in your restaurant will mainly depend on how well they are managed. The table management feature offered by this software is meant to give the management staff in your restaurant more control over the tables.
With this solution implemented in your business, the greeting staff will be able to tell which tables are open at a glance. To make this as vivid as possible, the software displays server assignments using color codes.
Again, the system will continually monitor the status o each table. This will, in turn, ensure that your guests are getting the best customer service possible.
Inventory Management
In addition to monitoring stock levels, the inventory manager on this system will transform pricing control, pilfering and portioning. Once you have set the minimum threshold for the various stock items and ingredients, the solution will automatically alert you whenever any of them is running out.
Additionally, the software will automatically track ingredient use and match it against sales. This capability is meant to rule out inventory theft and wastage.
The system will also allow you to add or track stock between different storerooms. It will also make it relatively easy for you to identify high-margin items as well as optimize pricing for the low-margin menu items.
Maitre'D POS System Downsides
You may have to wait for a considerable period to get a response from the customer support team.
15. The Best Restaurant Point-of-Sale Billing Software: FusionResto

The FusionResto POS system is a preferred option for thousands of restaurants in the industry. Through this innovative POS software, the RaceLab POS provider offers an all-in-one POS solution that is entirely integrated.
As such, the system will offer you billing, food costing, recipe, loyalty programs as well as inventory and employee management capabilities.
As you will come to learn, this solution is optimized to grow your profits within the shortest period possible. Other capabilities that make FusionResto one of the best restaurant POS systems include:
Faster POS Billing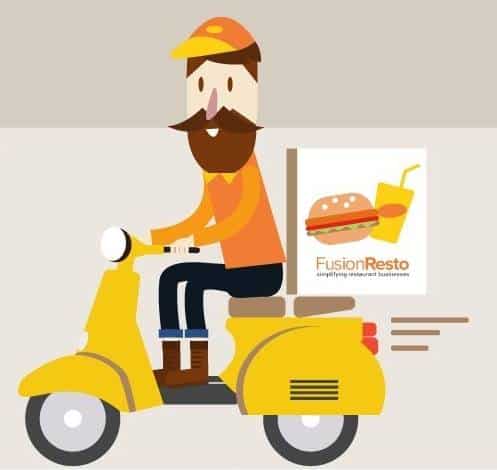 In addition to having an intuitive interface, FusionResto restaurant POS software is entirely integrated. As such, you will not need separate hardware components to run the POS, inventory and store management or online and back office software functionality.
For improved restaurant billing, the software allows you to import the restaurant menu, following installation. Again, the software is relatively easy to learn and use, making it easy and fast for you to train new staff on how to use the POS.
You will also love the fact that that solution offers a rather comprehensive billing solution, ranging from voucher entries and ledger creation to trial balance capabilities.
Stock Management
The inventory management feature on this system is designed to automatically monitor stock levels, up to the ingredient level. Once installed in your premises, the software will also offer a comprehensive analysis that is aimed at reducing SKUs in accordance with purchase trends.
The system also has tools to help you differentiate between seasonal and perennial sales in your restaurant.
Such capabilities have been helping restaurant owners and managers optimize their inventories. I'm an addition to analyzing profit margins for each product. This software will also help you stock the right amount of each item and ingredient.
FusionResto POS System Downsides
Despite its many benefits, the FusionResto restaurant POS system is known to have a relatively slow development cycle. Again, the Standard version of the software does not have analytic capabilities.

Get FREE POS System Quotes
Managing Your Restaurant Is About to Become Easier
Choosing the right POS system for your restaurant is essential for operations. When customized correctly, POS systems can help maximize revenue and reduce costs. While there are many POS systems out there, only a few will cater to your specific food establishment.
After reviewing the comprehensive features, pricing, and plans of each of these restaurant POS systems, we hope you can make a more informed business decision.
After a thorough review, we believe TouchBistro is the best restaurant POS solution. No matter how large or small your restaurant is, this provider specializes in custom features that many other providers just don't have.
As always, the goal of a restaurant is to provide a great atmosphere for guests while maximizing sales. A restaurant POS system will help you do just that.