(Last Updated On: June 4, 2021)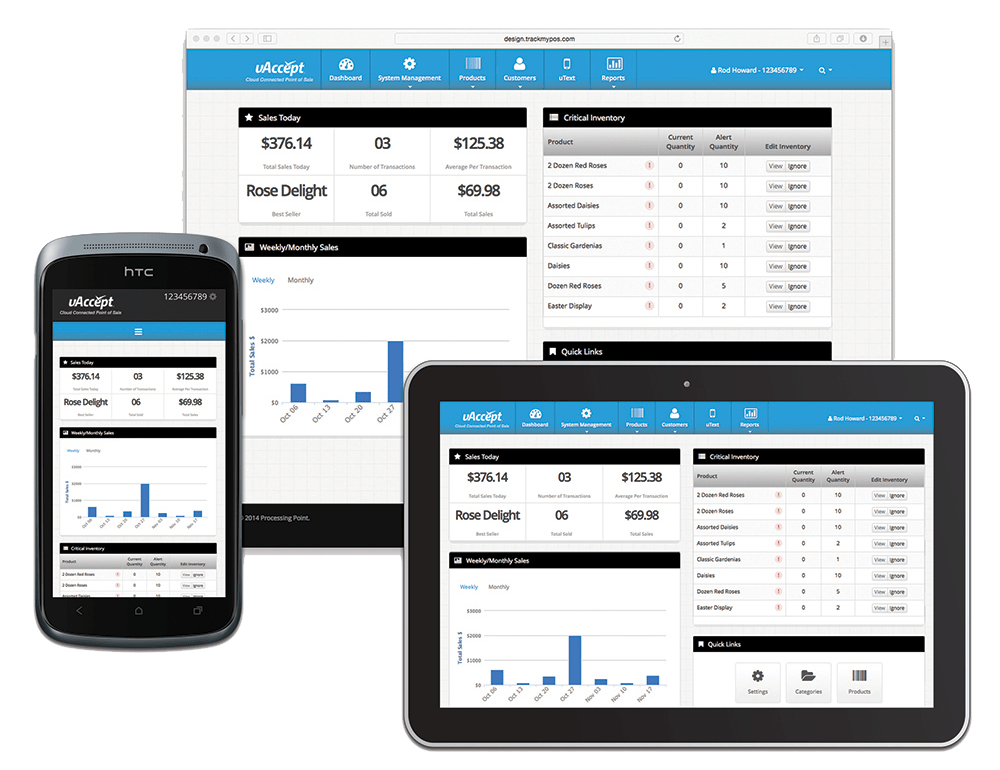 A POS System allows you to manage your business from anywhere. When you own a business, you want to make sure that the system you purchase meets all of your needs!
UAccept POS is a cloud-based system designed for retail-based stores, primarily. There are several incredible features that set this POS system apart from other systems. 
Once again, UAccept is the best cloud-based POS system. This system allows you to access your data for your store(s) from anywhere around the world. As a store owner, you can trust you are leaving your store without losing eyes on your store.
UAccept POS system is actually designed by the WorkWell company. This company designs many systems for businesses or schools. All of their systems are cloud-based, allowing you to access your necessary data from anywhere at any time.
The POS system designed by Workwell is best for bosses who are running multiple stores, who are traveling or who cannot be in the store as consistently as they would like. Keep in mind, this is designed for retail businesses, not for restaurants.
UAccept is an extremely reliable POS System, and is perhaps one of the most widely available. You can purchase UAccept at many different physical locations, such as Staples.

UAccept POS Features and Capabilities
No matter how solid the company or how fantastic the marketing, the features of the POS system are what each business owner most cares about. This POS has many incredible features, and we've reviewed them all below.
Hardware Features

UAccept prides themselves on their exquisite hardware and software. Every feature of this POS is designed to make your employee's jobs, and your job, easier.
To begin with, your employees have access to a Touch Screen. This screen allows your employees to simply tap on products to create the bill for customers. They can also add in notes for the order, in case the customer needs to be contacted.
This Touch Screen can be set up to provide a schedule display. IN other words, you can control precisely what appears on the screens for your customers and employees based on the day and time. If you have certain hours of your day where specific items are on sale, you can feature those items through this POS system.
Additionally, when you purchase either POS, you are given a printer on the POS system which will automatically print receipts. If you already have a receipt system, you can easily connect your POS system wirelessly to a printer.
When your customer is checking out, they can see multiple things happening. They can witness the price changing as every item is scanned. They also see the option to pay through credit or debit with a magnetic card reader.
Final benefits for the employees are the built-in cash drawer. This has places for all bills, change, and receipts and coupons. The drawer also locks securely. Additionally, the POS system can lock into any wifi you have set up.
Software Advantages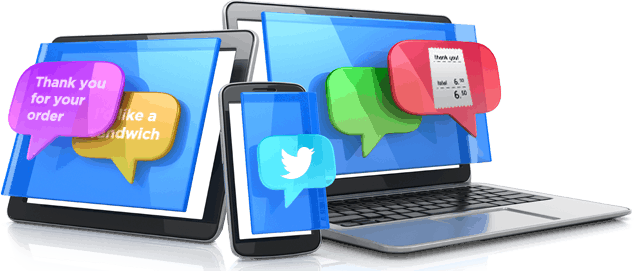 While the hardware features are excellent, the software features are even better. This is when you truly begin seeing the benefits of this POS system over other retail POS systems.
To begin with, there is a QSR application which automatically scans barcodes and creates the customer's receipt based off of scanned items. This allows you to match full-size retail stores step for step. Additionally, if you are a full-size retail store, this makes this POS system applicable to you.
Another amazing benefit for the UAccept POS system is the uText integration. This integration allows your customers to send a text message with their order.
Not only can they send an order to you via text, but you can send their receipt to the customer via text. This is quickly becoming a more and more popular option in many retail stores.  If a customer does not text, never fear! They can call in an order and pay over the phone as well. If they choose not to pay over the phone, they can pay at pickup.
Don't Forget to Create a Loyalty Program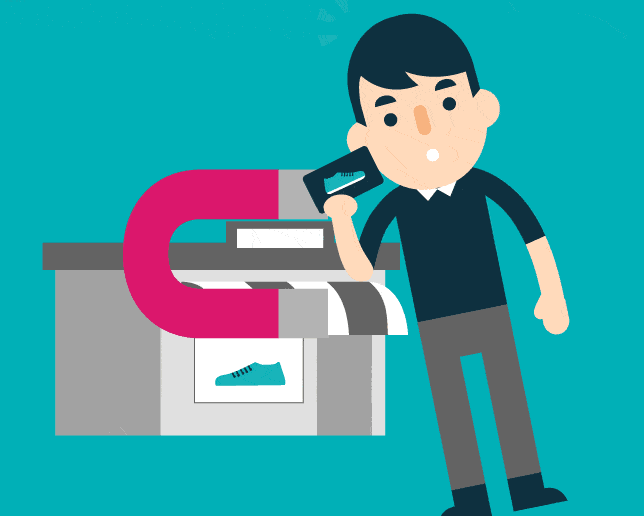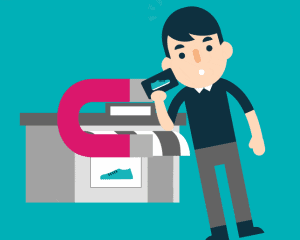 Next is the option to create a customer loyalty program. This allows you to give discounts to customers who chose to join the program, creating more regular visits from those customers. The customer loyalty program can be set up to reward customers based on many features.
You can reward your customers based on their sales total or based on how often they come into the store. These settings are extremely easy to manage and also allows you to search for customers at checkout.
Along with this customer loyalty program, you can also access all of your social media accounts directly from the POS system. This means that you can alert your customers to all deals you may have in store, as soon as you know the deal will be happening!
Finally, if you are unsure of what the product's price should be, you can change the price every time you run a new order. This may help you assess the correct price for items, but keep in mind that customers may be annoyed with constantly changing prices.
Cloud Features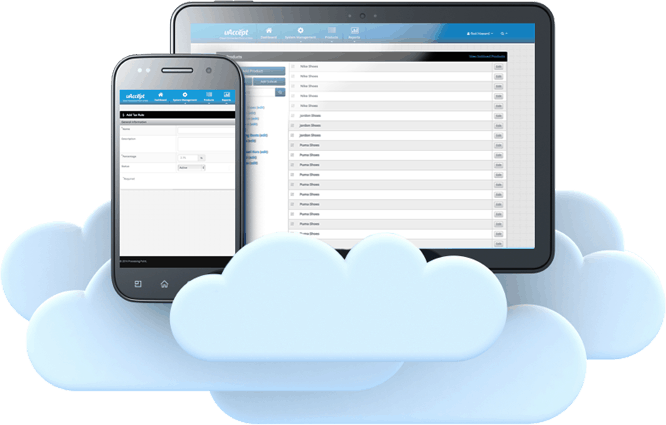 The key design feature for the POS system is the fact that it is cloud-based. Having a cloud-based system means being able to access your store's data from anywhere at any time. While many business owners will use this feature only on occasion, for those owning multiple stores, this is the best options.
Additionally, you can choose how to view your businesses. You can choose to see all of your businesses on one screen, or you can choose to see each store individually.
You can access data for sales by time period, as well as view and apply all software updates. Additionally, you can change and edit your inventory as needed.
Remember, this means that you have ONE uAccept account. All of your stores will appear within that account, and it is up to you to decide whether you want to see the data collectively or separately.
While your inventory is limited, most stores will not pass the 20,000 products you can have listed. You can also place each product in a category so that they are easier to find. The number of categories you can have is unlimited.
Finally, many cloud-based systems are only geared for iOS or Android. This POS system allows for you to use either device, or laptop or home computer, etc. to access your account. All you need is an internet or data connection.
Get A Quote from UAccept POS
Scheduling Employees
Although the customer is important, your employees are just as important. This means that having features which make their job easier is crucial to having an efficient store.
First, you can quickly add and authorize users in your POS system. This means if you have college students coming and going, you can stop their authorization during their off-season and quickly set them back up to work for you.
However, you can also provide different levels of user. THis means that some of your users, such as managers, can have access to settings and more private information on the POS system. Additionally, the POS system makes it incredibly easy to change users in the middle of a shift switch.
You can also access your employee's work schedule and check how much they are selling during their shift. This may help you understand your employee's work ethic and help you put your best employees out on the floor more often.

Data and Reporting Features
A final feature which all POS systems must provide is the ability to run reports. The need to access and analyze data is becoming more and more real in the 21st century, and it allows you to become a more efficient store owner.
To begin with, you can set up all taxes, fees, and discounts on all purchases to automatically register for customers. This is an excellent feature, as many employees can no longer calculate tax.
Have stores in multiple states? Never fear! You can set up various tax rates and select which ones apply to which stores.
If you already used a system to track your data, such as QuickBooks, and you are comfortable with that system, you can quickly send the data from the UAccept POS system. This is an excellent feature as it allows you to practice your management in the way you feel most comfortable.
Most POS systems generate reports, but one feature on UAccept POS system which sets it aside is the ability to set filters for each individual report. This may help you analyze more trends in your individual store, instead of having to conform to a preset report.
Pricing
For UAccept, there are two pricing options. First, there is the MB2000, then there is the MB3000. The 2000 rings in at a price of $449, while the 3000 comes in at $649. Both of these prices are pretty typical for a POS system.
Our Final Verdict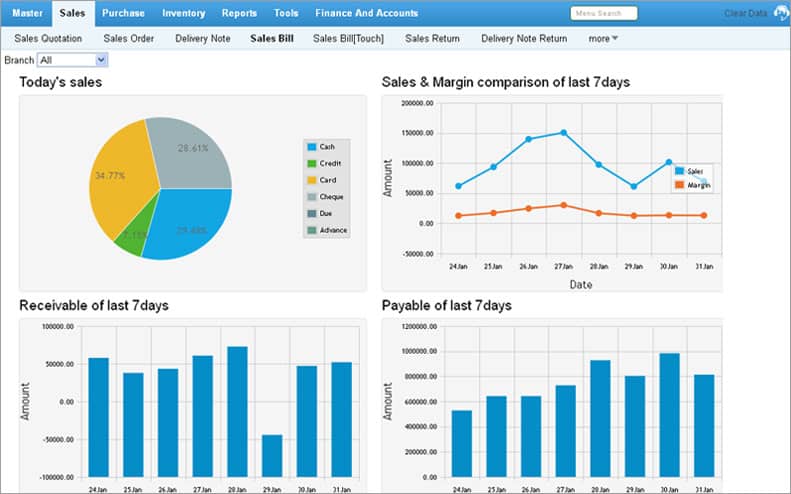 uAccept POS system is an absolutely top of the line POS system. While it very much is meant for smaller businesses, it gives you all of the features of a large business. It is ideal for all types of retail businesses like optical stores and pop up shops.
This allows you to manage your POS system from many locations, checking in on your store even when you can't be present. Additionally, the POS system meets all of the needs of your employees and customers.