(Last Updated On: June 4, 2021)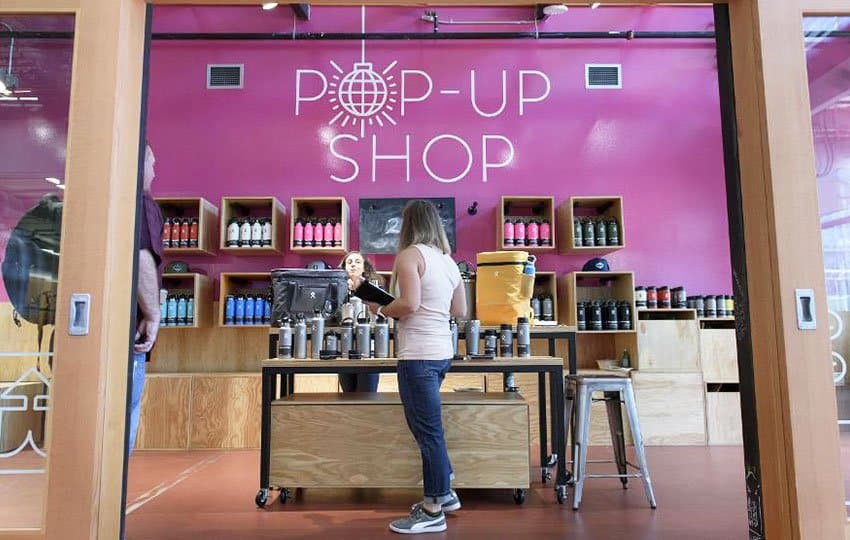 Whether you're a beauty brand or the latest clothing drop, being successful with your pop-up shop can be challenging. Dealing with marketing, high costs of retail space, or industry seasonality are just a few challenges to overcome.
While dealing with those challenges is important, it is even more important to engage with your client. It takes an average of 4.7 interactions between a store and a customer for them to possibly make a purchase. By walking around the store with a tablet device, your can offer your customers that personal touch that can convert to a sale.
After comparing a number of POS systems, I believe Vend is the best pop-up shop POS system. It offers a $0/month plan for one user and a single register, which is exactly what most pop-up shops need. However, keep in mind you'll have to pay for hardware components like a cash register and card reader. We also like the flexibility of being able to choose a third-party merchant to integrate with Vend, which is not possible with competitors like Square.
Remember that every sale matters. By using a POS system, you'll be able to promote cross-selling by suggesting other accessories in your store or items that are right by the register. By doing this, you'll improve your overall sales and increase your profit margins.
Whether you have a small stand or a larger pop-up store, you'll need a POS system that can process transactions safely and securely. Let's take a look at the few software solutions that can help.

Pop-up Shop POS System Comparison
POS System

Strongest Selling Point

Free Trial

Customer Support

Vend

Intuitive user interface
and ease of use

YES
14-day free trial

24/7 live and
online support

ShopKeep

Best pop-up POS system
for food trucks

YES
14-day free trial

24/7 live and
online support

eHopper

Most affordable POS system
with robust features

NO

24/7 live and
online support

Revel

Best iPad-based POS system

NO
They only offer a free demo

24/7 live and
online support

What to Look for in a Pop-up POS System
Pop-up stores need various POS features and characteristics in order to successfully grow and increase revenue generation and their customer base.
Below we will break down the most important features to look for in a pop-up shop POS system.
Mobility: Cloud-Based Systems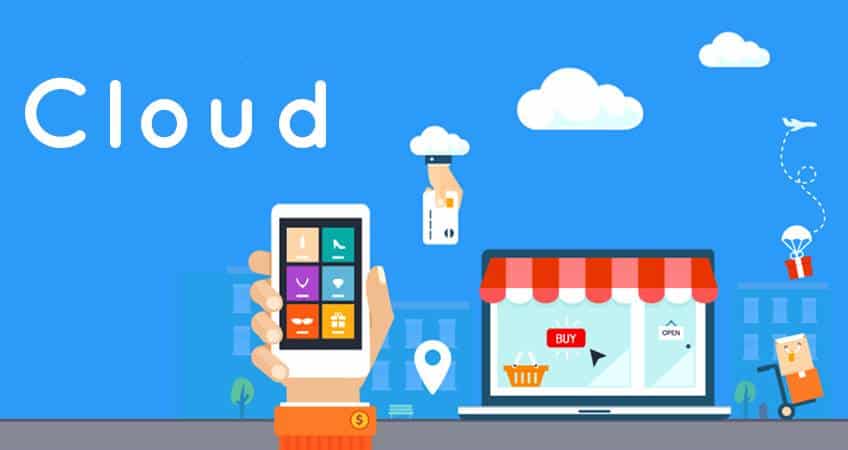 Pop-up stores need mobility because they show up (I can only say pop up in this context so many times!) in a variety of locations. They need the ability to work with a cloud-based, software-as-a-service (SaaS) system or a native app that can be managed using a tablet or smartphone.
Cloud-based POS systems are growing in popularity. This is because they store all relevant data in off-site servers and can be accessed on the go as long as they have access to an internet signal or mobile data. The data they capture is also backed up in the "cloud" so there is no risk of data loss if the system crashes.
Many pop-up businesses—such as food trucks—move around so much that finding a location where they can connect to the internet is super difficult. However, most mobile POS systems also function through a native app you can download to your smartphone. Or, you can access them through a web browser on any device including smartphones.
This type of POS system is ideal for use by smaller, pop-up stores and food vendors that require a simpler system that can be operated from nearly anywhere.
Multiple Payment Options for Customers
Point of sale systems are not static. They are fluid in the sense that you can add premium features and POS hardware components to them as you scale.
Two POS hardware components in particular that pop-up businesses need are:
Payment Terminals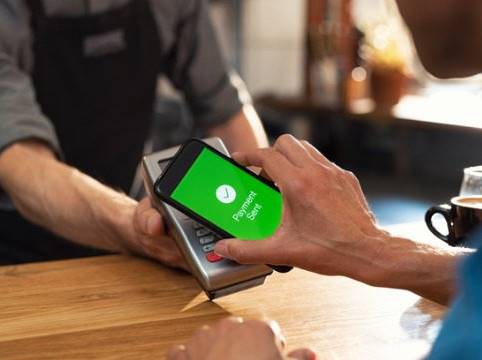 A payment terminal is exactly what it sounds like. It is a small terminal that allows you to receive, process, and close payments with customers.
Some are stationary and some are mobile. If you run a pop-up shop, you definitely want to go with a mobile terminal.
Mobile payment terminals are particularly helpful for pop-up shops because they set up shop in different locations. For example, food trucks may park at a different bar each night of the week because they know which nights are the busiest for each one.
Payment terminals are one point of sale hardware component that nearly every business should have—and that includes pop-up shops.
Credit and Debit Card Readers
Another key hardware component of any POS system—as long as you receive and process credit or debit card payments—is a credit and debit card reader. It connects to your pop-up shop POS system's software and central database.
Today, most credit cards use encrypted chips rather than magstripes to process a payment. The customer simply slides the card into the chip reader, the card information is gathered, and their purchase is processed. Then, data around that purchase and the customer are stored in your database for future reference.
In today's digital era, most credit and debit cards have already moved to chip technology. Therefore, it is increasingly important to include a card reader that can process cards with chips as part of your overall point of sale system.
Speed and Ease of Use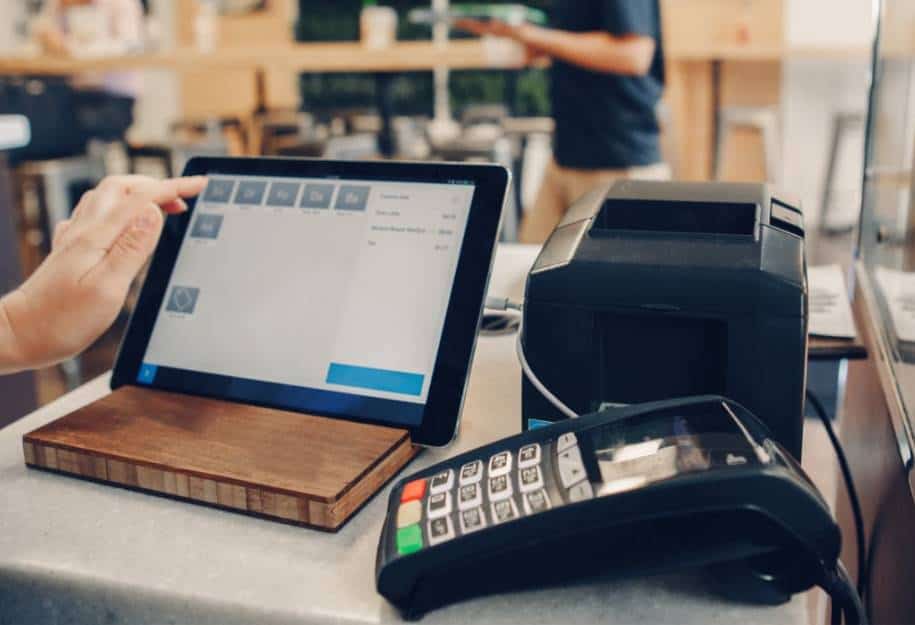 Although pop-up businesses are small and don't stay open as long as most other types of business, they do get mad rushes. For example, during halftime at a professional football game, everyone runs to the food stands (which are pop-up businesses) to grab some junk food and a soda while the game is stalled.
Food trucks get super busy at certain hours such as when the bars close and hundreds of drunk, hungry people are wandering around looking for a midnight snack.
Ultimately, most pop-up businesses have certain hours of the day in which they are quite busy. Therefore, they need a POS system that can process payments rapidly and is easy to use. If an employee must fumble around on the screen, trying various options to achieve what they need to do in the system, the line of customers waiting to be served just gets longer.
Inventory Management Capabilities
Any business that stores inventory needs to track its stock, ensure that it aligns with the items sold, and check for inventory discrepancies.
Businesses that need to keep close track of inventory use a to do so.
Using a handheld inventory scanner is simple and intuitive. Unlike a regular scanner used in the check-out line at most retail stores, it does not just scan barcodes and relay the price back to your cash register.
Instead, it scans the barcode on each item you have in your inventory stock and sends the total inventory count back to the overall POS system.
This data is then added to your overall inventory count, stored, and backed up so you can always keep an eye on how much inventory you have and when it's time to order more of a certain item.
PRO TIP: Discrepancy Reports
When shopping around for a POS system, be sure to look for one that produces discrepancy reports.
Discrepancy reports tell you when the amount of inventory in stock does not match the amount that should be there. A POS system that produces discrepancy reports will automatically notify you and produce a report alerting you that there is missing stock.
Reporting and Analysis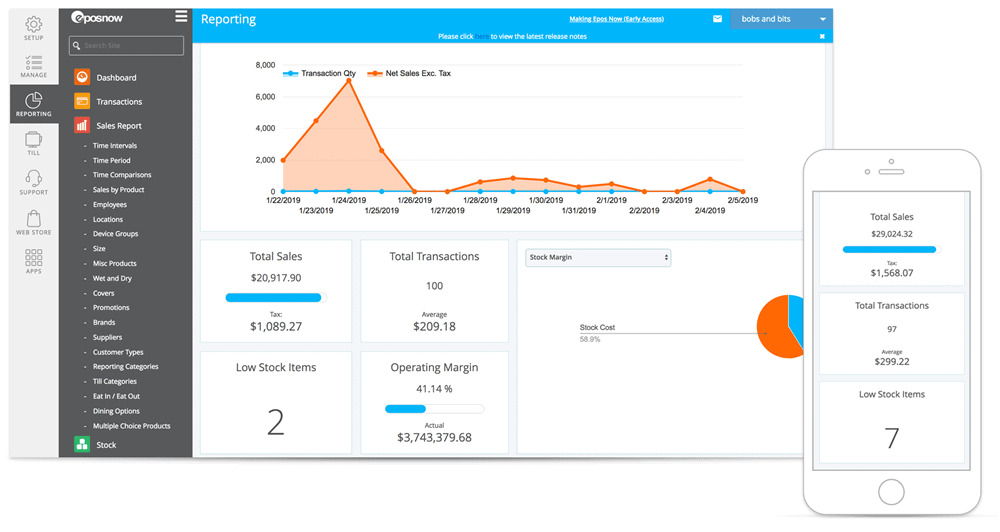 Powerful reporting, metrics, and analysis are features that every business should want. With so much data collected by their POS system, users can easily maintain constant insight into their results and make better, data-driven decisions. They can run customized reports around just about any metric for which there is data stored.
Plus, many pop-up shop POS systems provide dashboards that display specified metrics. This gives giving users an at-a-glance view of how the business is moving the needle. And with the ability to customize them, your dashboards display only the data and metrics that you need to see most.
Reviewing the Top 4 Pop-up Shop POS Systems
Our review process was long and tedious. We considered so many variables that we lost count. We investigated each system on our own, spoke to the companies to get answers to our questions, read user reviews, and so on. And here is what we came up with:
Vend: Most Intuitive and Easy to Use POS System for Pop-ups ۞ [TOP PICK]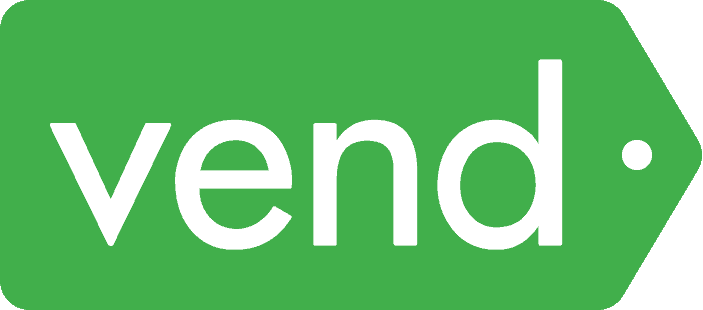 All of the systems we chose to review are easy enough to use. But, as mentioned above, an intuitive, easy to use system is key for pop-up shops, making it a very important variable in many consumers' decision-making processes.
Vend's users rave about how intuitive it is to use the system. They also boast that little training is needed because the system is so easy to use. Its interface guides you through processes in such an intuitive way that they don't need much help learning system functions.
Plus, users repeatedly claim the system has easy yet powerful reporting, allowing managers and owners to run reports on any data stored in the system.
Vend's customer support is reported to be top-notch and customers are generally very happy to have their problems solved in a very short amount of time. But, ultimately, it's the system's ease of use that landed it at the top of our list.
ShopKeep: Best Pop-up POS System for Food Trucks

Food trucks have proliferated over the last decade. If you live in a city with food trucks, you've seen the volume of them grow rapidly.
That makes sense; there is little startup cost in opening a food truck business as compared to a regular restaurant. And that is precisely why food truck owners need the best pop-up POS system for their space in order to continue to do more with less.
ShopKeep does the trick and is currently satisfying tens of thousands of customers. It delivers the POS system features you would expect from a system of its caliber.
For one, they release software updates more regularly than many competitors. This shows users that the company is truly invested in their success and cares about their satisfaction with the product.
Secondly, ShopKeep is quickly becoming known as a leader in customer support. Food trucks often operate in the middle of the night when people leave bars, clubs, etc., with an appetite. During those hours, you don't want a system malfunction to happen. ShopKeep offers customer support, with a live rep, 24 hours a day, seven days a week. That's why it's the preferred system for food truck owners.
eHopper: Most Affordable POS System

Let's rephrase that, it's a FREE POS system. No gimmicks here, it truly is 100% free. On top of that—and don't let this make your head explode—they don't even charge you for processing credit card payments, which is pretty unheard of.
This free mobile point of sale system is a perfect fit for pop-up shops. It is fully mobile and works with any device with a web browser. Plus, it integrates easily with the Poynt payment processing solution.
It offers important features to pop-up shop owners and managers, such as order management, order tracking, inventory and employee management, and more.
Users love how easy the system is to use. Training new employees on eHopper is a breeze, and the system is very intuitive overall. Ease of use is ultimately the feature that users typically appreciate most. But the system's pricing, not a feature, is the primary reason behind its popularity and consequently the reason it grabbed the third spot on our list.
Revel: Best iPad-Based, Mobile System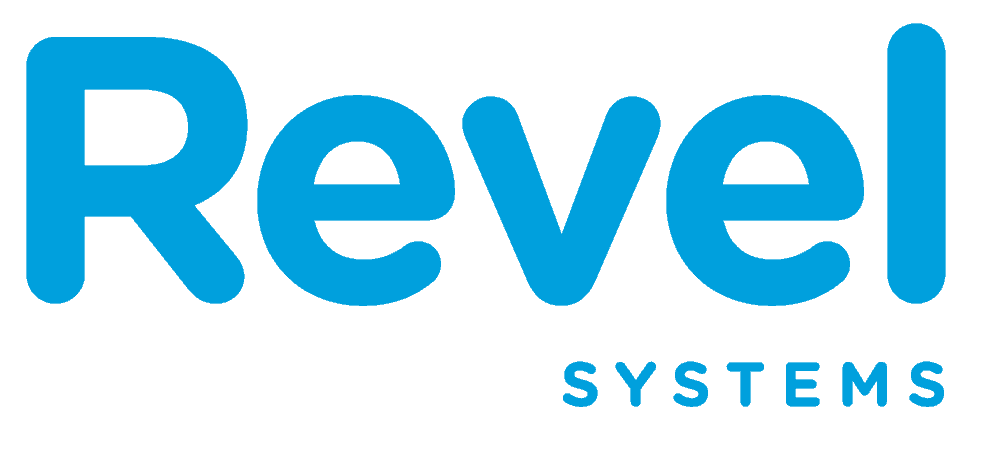 Revel is quite feature-rich with great mobility capabilities. This is why, in large part, it earned a spot on our list. Plus, it's considered to be one of the best iPad-based point of sale systems available.
The company's goal is to transform the way companies do business by pulling them away from slow, clunky, legacy point of sale systems.
Its reporting features compile all business operations data, customer data, inventory, and sales data, etc., into a single dashboard so that users can gain the insight they need in a moment's notice.
Additional features that help it stand out from the competition are streamlined inventory tracking, delivery management, and even the ability to coordinate customer relationship management (CRM).
NOTE: The only disadvantage of Revel that we uncovered is that many users report poor customer support. One user review stated: "Customer support is not that fast or knowledgeable (at least with the things I need). For example, I called customer support [five] days ago, then I submitted an email [a few days later], and I still haven't heard back from them."
Ready to Compare Pop-up POS Systems?
In fact, you've already started your evaluation of pop-up POS systems. The information above should kickstart your research and system comparison process.
You should make a list of your POS needs and use that as your base criteria for finding the perfect solution. Don't settle for "good enough" because there is a system out there that is worth the investment, will help your business grow quicker, and boost revenue generation. Similar to floral shops, pop-up shops need a POS system that can process transactions quickly and securely.
Don't forget to look for the key features we mentioned above: ease of use, robust inventory management, multiple payment options, reporting and analysis, and mobility. Again—look for mobility.
Complete your research and always try a system before you buy it. Either ask for a free trial or, at the least, a free demo so you can ask questions and get direct answers. Do all of that and you'll be using your own, ideal pop-up store POS system in no time.