(Last Updated On: June 4, 2021)
Revention (not an actual word) was founded in 2003, and its first POS system was released in 2005 to standing ovations. It is now used by tens of thousands of customers. The company boasts full customization and generally decent customer service, with the ability to set up a system to the exact specifications of a business owner's needs.
Revention has some nice features for bars. Also, this POS has solid reporting, inventory management, and table mapping, making it a reliable option for full-service restaurants.  Revention has integrations with online ordering and delivery companies that could work well in quick-service restaurants.
| Pros | Cons |
| --- | --- |
| Fully customizable system | Occasionally buggy software |
| Strong employee management | Costly |
| Myriad of features | |

Top Features from Revention POS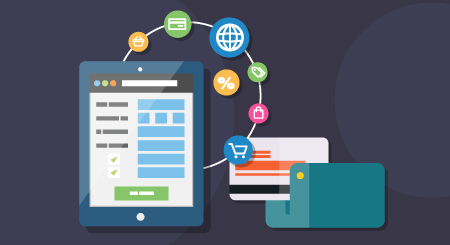 Revention doesn't come cheap. Companies that aren't all that budget-conscious will find it well worth the money due to the ability to uniquely design your own system.
What does POS system cost? Well, it can vary depending on what your business needs and the extras features you may need to purchase.
Unless you actually talk to a representative and get a quote, it's impossible to know exactly what to expect in terms of cost.
For example, average food industry businesses rates range from $3000 to $5000 for the first station, gradually decreasing for every next one.
The benefit of this price is that you can really customize your device for your specific type of business. We find staff do a good job of explaining options. To reduce costs, you can opt for the company's buy-back program if you are switching from an existing POS.
Installed Locally or Cloud-Based
This POS is installed locally. A technician can offer on-site installation and training for your staff. Revention is most suitable for the food service industry.
There is a specific delivery integration for quick-service food businesses and some nice features that make it particularly suitable for bars, nightclubs, and pizza places.
Revention also features a kitchen display system and table mapping that make it functional for small to average size full-service restaurants.
Enterprise Size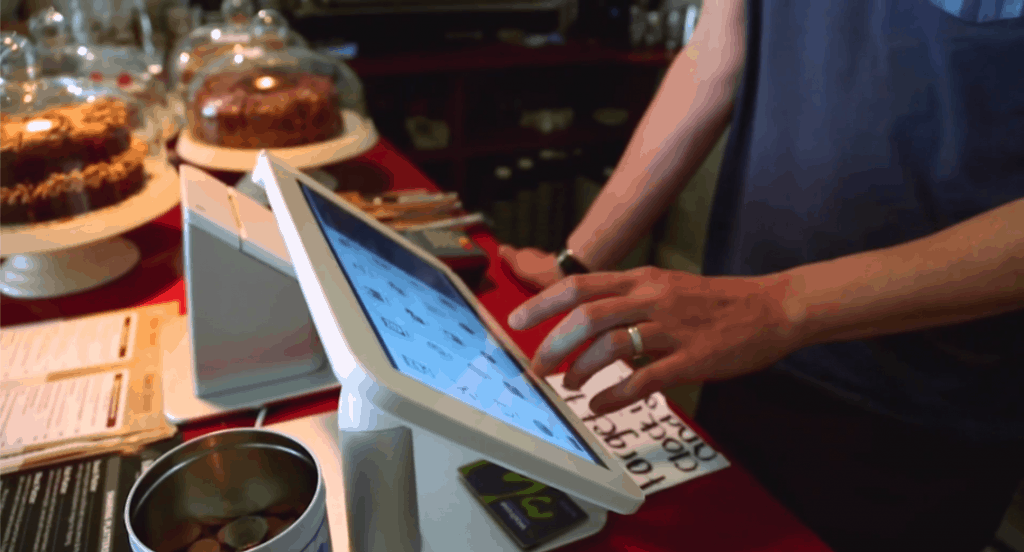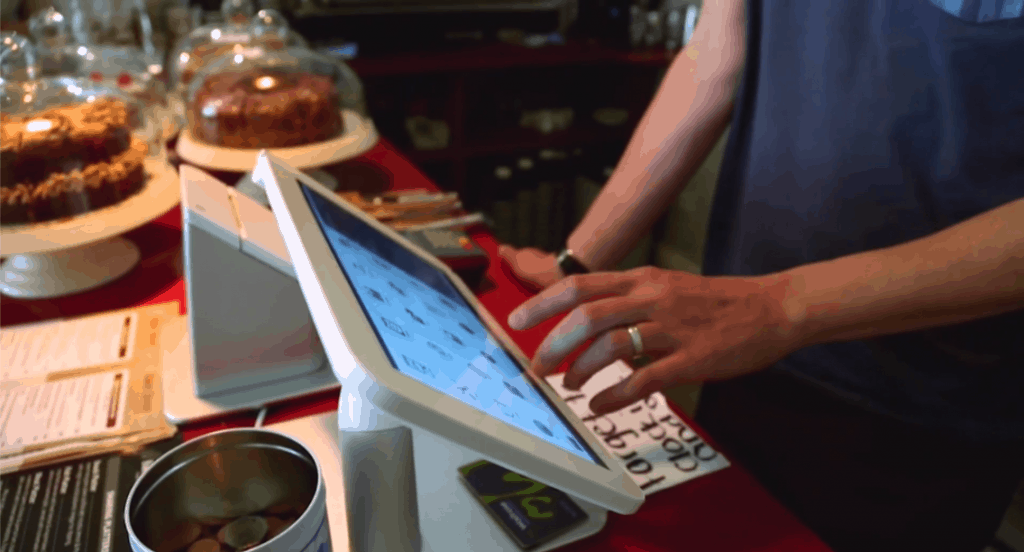 Revention is probably the best fit for small to average size specialty food service businesses.
As we noted, the system is somewhat expensive, so very small companies who are looking to bring costs down may not find this to be the best choice.
Company owners in other industries who are looking for specific features may find Revention suitable. This POS is capable of handling small to average-sized full-service food joints with relative ease.
Is Revention POS User-Friendly?
On the downside, Revention doesn't boast the most modern of interfaces. It features a set of quirks, including weirdly different fonts and bright colors typical of some rather old-fashioned systems on the point of sale market.
If you're familiar with POS systems (especially those for restaurants), the user interface is pretty typical and simple to navigate despite the weird aesthetic.
It is easy and simple to create your own custom table layout. You can get the technician to set it up for you before your business opens or do it yourself. You can easily switch to see what online orders have come in or check on orders by table.
Kitchen Display Systems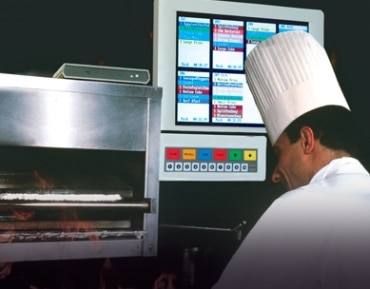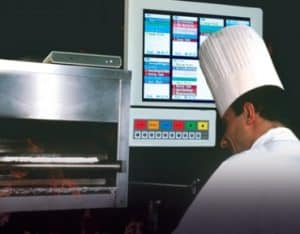 Revention also boasts a nice Kitchen Display System, which organizes orders by preparation time. It is also easy to split checks.
Promotional pricing, like for happy hours and such, can be adjusted automatically, saving your waiters loads of hard work. You can also check individual employees and see discounts and modifications to prevent fraud.
Revention comes with most of the features you'd expect from your average POS system.
The most important ones include:
Ordering
Unlimited custom order types

Custom menu creation featuring graphics and icons

Simple order look-up

An estimated order time calculator

Intuitive coupon tracking and creation
Customer Management
Look up and track previous ordering information in a few clicks

Map customers from a specific marketing list

Easily store customer data including multiple phone numbers and addresses

Email customers for promotions directly from the POS

Search and store customer loyalty information
Delivery & Online Ordering
Integrated caller ID Management

Real-time driver statistics for simple tracking
Inventory Management
Color coded order timer warning for late deliveries

Analyze recipe and menu costs

Simple waste tracking

Forced item counts by day or by week

Manage vendors and purchase orders

Easily transfer products between locations
Reporting
Audit reports by employee to determine productivity

Customized reports can be saved and emailed

Warnings for when minors are on the clock or employees are working overtime

Real-time productivity charts can be viewed in the dashboard
Employee Management
Employees can print schedules and set up time off requests on their own

Messaging system allows communication among employees between shifts

Integrations with multiple payroll companies

Assign multiple job codes to individual employees
Security
Video surveillance integrations

Revention offers fingerprint recognition as an option

Time clock locks to prevent early clocking in

Time clock audit monitors changes
Loyalty 
Points and rewards can be updated in real time

One portal manages customer loyalty across all locations

Reward codes are unique and can only be used once

Easily look up customers via phone number, email address or unique ID
Revention offers Honeycomb Loyalty, which comes with a start-up fee and a monthly cost starting at $69 a month.
Hardware & Operating System Requirements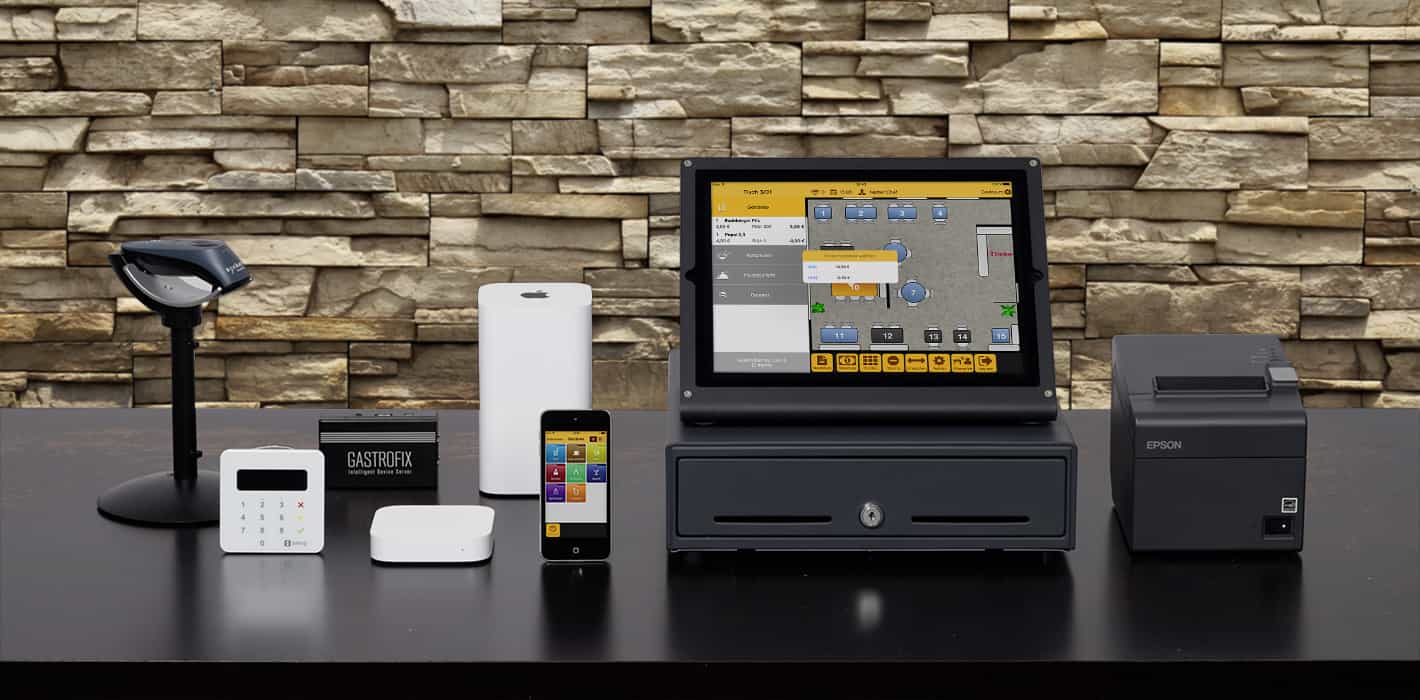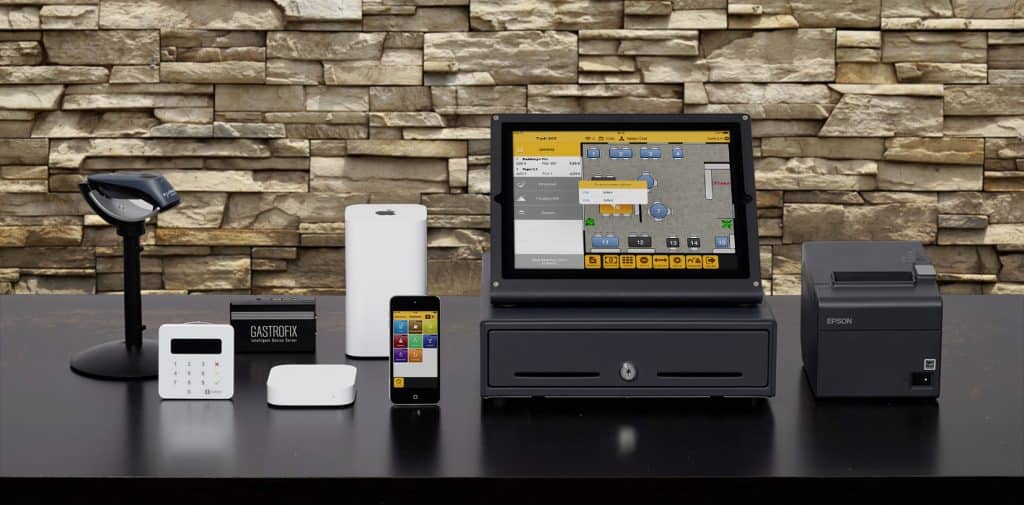 Revention POS is compatible with iOS and Android devices and offers a wide variety of hardware options that you can buy via the Revention website.
These options range from pagers for restaurants to kitchen display systems and cash drawers.
Compatible Credit Card Processors
Revention accepts mobile/NFC Payments, credit cards, and gift cards. The system is compatible with Google Wallet, Apple Pay, and Samsung Pay. Chip card processing is also available. The POS system is integrated with Global Payments and Vantiv.
Integrations and Add-Ons
Revention is integrated with multiple companies in a large number of fields, ranging from security and labor management to gaming entertainment and online ordering. Again, many of the add-ons will cost you extra, so we recommend talking to someone to get a quote.
Customer Service & Support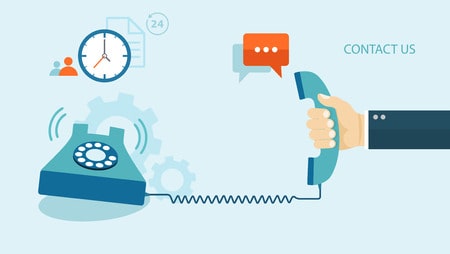 It gets tricky here. Revention prides itself on its customer support, which is available around the clock over the phone – according to the company and some users.
Also according to them, the response time is minimal and customer service representatives are nice and knowledgeable, particularly on the technical side. The company also offers video tutorials and an FAQ section for customers to help with setup.
You can find Revention on Facebook and Twitter. They even have their own YouTube channel, albeit with not too many videos. There is a live chat function on the company website and, amazingly, it is possible to talk to someone around the clock.
A real person writes back to provide you with the assistance you need within a short time frame. There is no need to wait long. The chat feature is not a bot or a complicated way to send an email.
Positive Reviews and Testimonials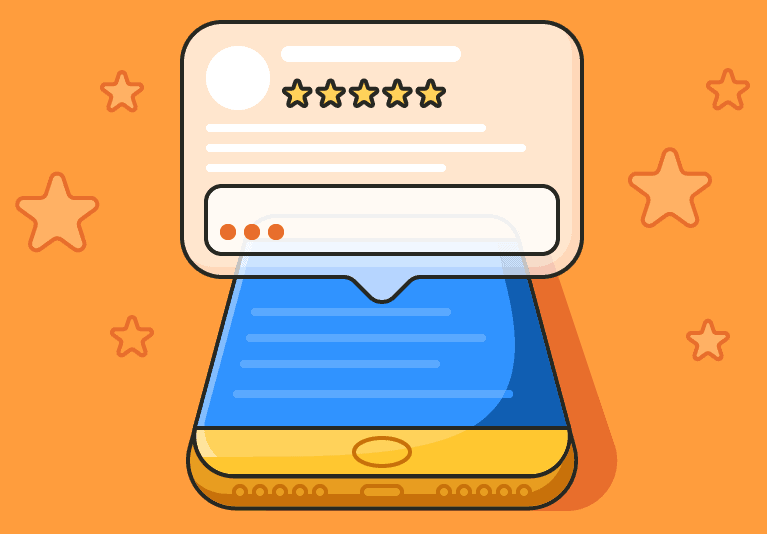 Unsurprisingly, the customizable features are the reason behind the system's great popularity. Quite a number of business owners appreciate the flexibility and how easy it is to adjust specific features for their own unique business, be it a bar, cafe or pizzeria.
Ease of use is another area, in which Revention excels. Many clients appreciate Revention's intuitive design. Many of those reviewers were also delighted by how easy it was to train their staff to use the system.
The company also has multiple testimonials on its website: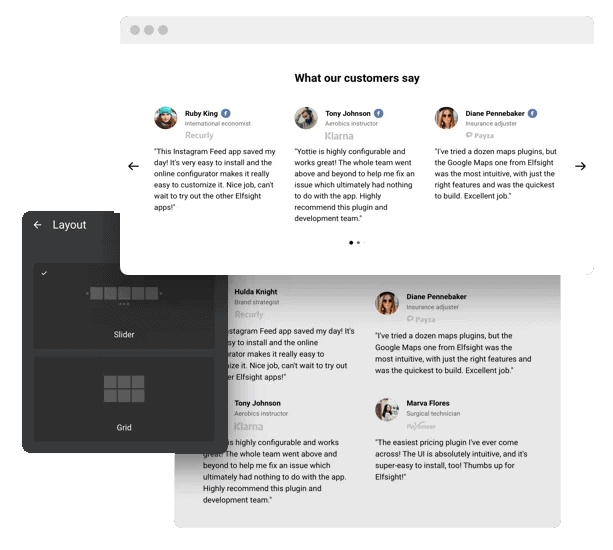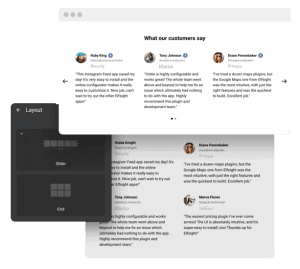 "I've used other systems at my previous jobs but Revention just stands out. I can find everything with a touch of a button, the menu is laid out in a simple, easy to read format. The dashboard tool is a great feature too, I can see what our sales are, my employee labor costs, and adjust our marketing strategy accordingly.
The integration of the HungerRush web ordering eliminates talk time and allows us to focus on accurate production. It's seamless. I recommend every restaurant owner to get Revention, it's the smarter decision."
"I've been with the company for almost 10 years bouncing around throughout the different concepts. Two of the locations use Revention but our bar (Remington Bar) was using a different point of sale system. It was incredibly slow, took forever to batch transactions and overall, was not very user friendly.
Even More Reviews
Our staff was ecstatic when we switched to Revention, it's what we've always known and loved, and it works. I'm able to see a detailed report of our staff's sales and balance drawers correctly. I've never seen another system that is fast and self-explanatory as Revention, I recommend everyone to buy it!"
Finally, there are those who are pleased with the customer service. A number of vendors found the company's customer service to be friendly and easy to reach when necessary. According to others, the technicians are knowledgeable and able to fix problems quickly.
Negative Reviews and Complaints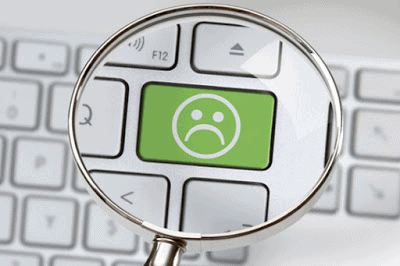 Of course, not everyone is perfectly happy with the system.
We came upon the following review:
"Today I spent TWO HOURS on the phone with Revention customer service and I'm writing to inform all customers or potential customers of this POS System that it was one of the most unpleasant experiences of my entire career.
In just over 8 years in the food service industry I've dealt with several different POS systems and while we found the features of Revention to be great before we purchased the system, I now would never recommend them to anyone.
Bait and Switch: Some clients have complained about getting a slick sales pitch only to be told that some of the features they had been promised were not available with the package that they purchased.
A few customers reported that the software started giving them problems shortly after it was installed or didn't work the way it was advertised at all.
Most complaints relate to expensive upfront costs. A lot of customers have pointed out that the system cost them thousands of dollars to get up and running with all of the features needed and was not very cost effective compared to other POS solutions.
The Bottom Line
This system does almost everything you would expect from a typical restaurant POS system. It's relatively user-friendly.
If you're new to POS systems, the company offers training to get you up to speed as fast as possible. Moreover, their reporting and inventory management are solid.
This is definitely a system we'd recommend to our wonderful readers.