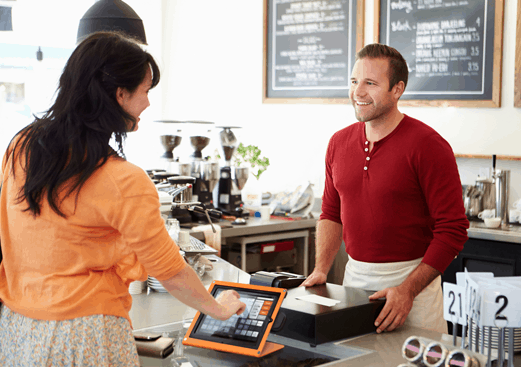 The fast food restaurant business lives for the daily rush. Between the front end with cash registers, kitchen tickets, and the back end with profit margins and business operations, quick turn over rates are massively important.
A good point of sale system for fast food restaurants streamlines both the front and back ends. It tracks all inventory, delivery dates, and employee schedules. It keeps a simple interface which speeds up both transaction times and cuts down on employee training times.
This means boosted margins and easily accessed analytics from anywhere in the store. The right fast food restaurant POS can increase yearly business with streamlined efficiency. We've gone ahead and researched the best systems for you. Below our reviews detail the features, pricing, and support of our tops picks.

A reliable POS system can help to activate the cash drawer, track your restaurant's monies, and keep your business' finances in order. Why are these systems necessary, you might ask? In the ever-changing world of the fast food and restaurant industry, it is important to maintain an up-to-date system.
A POS for fast food restaurant should tout consistency, speed, and efficiency. More than that, it's important to make sure you're staying ahead of the game technologically. This keeps you from bogging your business down or losing to competitors.
Point of sale systems can receive payment, be programmed and re-programmed time and time again. New technologies allow POS systems to work with your business correctly and efficiently, and help to train your employees effectively.
The Best POS for a Fast Food Restaurant: Toast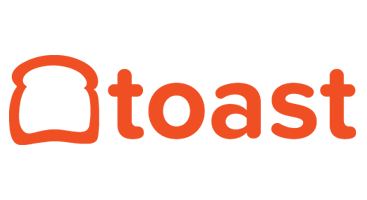 After scanning the web, researching the point of sale systems, and testing them out, we've determined the best point of sale system for your fast food restaurant. Our top POS for fast food restaurant is Toast.
Toast is an up-to-speed, sleek, all-in-one restaurant ecosystem. According to its website, it's the top pick for restaurateurs or all types throughout the United States and Canada.
Not only can it take orders, make payments, track point of sale items, stock new items, and manage staff, it can also determine timely reports based on data. With Toast, you can monitor your restaurant in real-time from anywhere. You also always have access to the cloud-computed data you keep on your restaurant. From any device, you can log in, check your stats, and re-adjust your business plans and models.
As a customizable system built for restaurants of all types, your fast food business can see the benefits quickly. You can update your menu and pricing options across all devices with Toast.
In addition, you'll have tech-support and access to the Toast team for all questions pertaining to the system. This support is available 24-7, three-hundred-sixty-five days of the year.
More than that, you get pricing and membership options for affordable rates. Available for either $79 or $99 monthly, Toast is here to offer you the best of the best for a price that won't sting.
Top 3 Point of Sale Systems for the Fast Food Industry
| | | | | | | |
| --- | --- | --- | --- | --- | --- | --- |
| | $79/$99 monthly | Yes | Yes | Yes | Remote/ On-Site | Yes |
| | $69 monthly | Yes | Yes | Yes | Remote | Yes |
| | $69/ $129/ $249/ $399 Monthly | Yes | Yes | Yes | Remote | Yes |
Get FREE POS System Quotes
---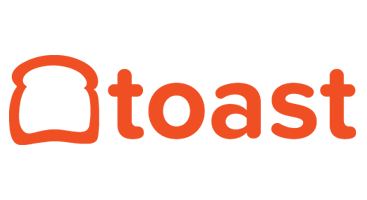 Headquartered and founded in Cambridge, Massachusetts, Toast is revolutionizing the fast food restaurant industry rapidly. This POS for fast food restaurant is top of the line.
Built to upgrade, improve, and boost restaurant efficiency, Toast touts loyalty program options, payroll management, online ordering, customer relationship management, and real-time reporting.
With Toast, there's plenty of options. With two different versions, the express starting at $79 monthly and the Professional starting at $99 monthly, you can pick what's most important for your business.
Optional terminals starting at $899 and real-time sales reporting mean that you can ensure you're buying the best for your business.
Toast isn't just built for restaurants. It's built for restaurant owners. With custom, unique features built into this system, Toast has customers ranging from fast food, to fast casual to full-service restaurants and bars.
Toast also gives you the option to enjoy their Resource Center. This access allows you to view restaurant guides, planning systems, and attend webinars to make your fast food restaurant even more successful. This extra Toast feature makes it a POS for fast food restaurant which simply cannot be rivaled.
Restaurants from all over are raving about toast. From Chicago to Boston, Nashville to Indianapolis, owners and managers cannot get enough of the Toast point of sale system!
---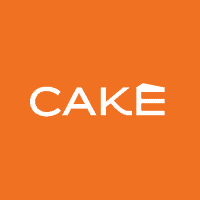 Using this system is a piece of… you get the point. Based out of the Silicon Valley, Cake is a Sysco-formed company that merged together a smattering of different start-up companies to form its innovative service.
The Cake POS system claims to be the point of sale and management system that your company deserves. Bringing in the expertise and professional experience from Sysco and the bright, fresh ideas of new companies, Cake offers your company easy solutions to hard tough problems in the restaurant industry.
Offers Financial Stability
The Cake POS System claims to not only help get more people into your restaurant and help turn tables by 6 percent by working efficiently and keeping your entire team in communication.
More than that, Cake's site claims that it can increase your projected revenue by about $14,000 a year!
With dynamic reports and cloud computing, you and your team can access data from any device in real-time, including weekly category sales, wages, employee hours, and much more. Additionally, the cloud information can be accessed even when you are offline, keeping your store running even if you lose internet.
Access to these reports can help you plan sales for your fast food restaurant. This is especially beneficial if you are trying to optimize busiest hours or most purchased menu item.
CAKE claims to be simple, intuitive and cost-friendly, driving prices around $69 per month for hardware, and $69 per month for software services as well.
CAKE doesn't mess around with customer support either, promising cloud capability and 24/7 support, any time you need it. This means that you can always contact someone to fix your POS system for fast food restaurant issues, even when you are facing an extremely busy shift.
Reporting
Cake includes online ordering, menu admin, ordering pads, reports, integrated apps, and even offline mode. Cake splices together POS functions, table management, guest tracking, reservation systems and so much more. The benefit of these features is that Cake essentially streamlines your business.
Guests are kept to minimal waits, as the entire ordering process is transferred digitally. This POS system for fast food restaurant allows customers to feel valued. Also, Cake has a proven track record of solving challenges that fast food restaurant owners and managers face!
Another excellent feature is that this POS can be used on an iPad, allowing it to function as the register. When a customer checks out with the iPad, they are given an automatic tip prompt. This allows your employees to leave happier, feeling that they are being validated in their job.
This point of sale system integrates both the back of the restaurant operations and point of sale business with the front of house restaurant operations.  Cake allows operators and owners alike to reach the goals they've set out for their businesses.
Operators and owners are able to see the results of the point of sale system in real-time! Why? Because of cloud-supported reporting and analysis!
From South Carolina to South California, restaurateurs are seeing the changes that the Cake point of sale system is making in their establishments.
---

The Touch Bistro point of sale system may have plans that ring in at a higher price than the other two systems we've reviewed so far, but it also highlights a mass of unique and useful features.
With the service, you get cloud reporting and analytics. These reports can help you analyze what your customers purchase and when you stock your inventory.
However, an additional feature is a unique, hybrid networking support. This network allows you to connect with other restaurant owners and find innovative ways to grow your business.
There are also free and easy to use product updates, access to the Touch Bistro VIP community, and most importantly, full tableside and quick service POS features. A final feature is the unlimited user feature. This means that when you hire new employees, you do not have to pay for new accounts. Touch Bistro allows you to add as many accounts as you want.
While Touch Bistro offers a menagerie of unique features – such as payment processing plans, menu customization features and floorplan layout features -- it likely is too complex for a fast-food restaurant, probably fitting better with a fast-casual, to casual dining restaurant experience.
Specifically designed to meet the needs of restaurants, Touch Bistro can serve to find dining establishments as well as fast-food eateries. Within Touch Bistro, you'll find much more than your average point of sale features.
Included as well are functions to slip check, cope with ruses, staff manage and create sales reports. The mobile functionality will bring POS management and awareness easily to your staff, allowing employees to work seamlessly and more efficiently!
---
5 Reasons to Get a POS System For Your Fast Food Restaurant
Speed, Speed, Speed
The clock is always ticking, especially in this industry! As a fast food business, the quality of the food is important, but speed is a top priority.
A quick, efficient POS system for fast food restaurant can help speed along your process even further. With customizable buttons that are simple-to-use, your employees can whiz through the ordering process with ease, not only ensuring a speedy delivery, but also keeping the customer happy.
Payments have never been easier
There are so many different ways to pay these days, from cash to credit to debit and apply pay, it's hard to keep it all straight. But by purchasing an up-to-date point of sale system, you can program it to accept all payment types and also make tracking your business' monies an easier and cleaner process.
Inventory Control
Running an efficient fast food business may be about speed, but it's also about efficiency. Keeping a close eye on what products and items work in your store can save you money, and the right POS system for fast food restaurant can help you do that.
By tracking what items are hot-sellers and which stay stagnant, you can control what you restock and what you leave out of your orders, keeping you from stocking unwanted product and losing out on high-profit margins.
Quick Sales and Accurate Sales
It's all about speed – again. If you're not making sales, you're not making money, and if you're not making money, your business is in trouble. POS for fast food restaurant speed up each and every sale. In other words, POS helps your business run like a well-oiled machine and leaves more time in the day to take more orders!
Sales are the core of your business. How you customize your intricate sales process is up to you. However, remember, the faster each sale is happening, the more time you'll have for the next sale!
Know Your Customers
You like to think you know what your customer wants, and while you might have a good idea, the best way to back that up is data.
The point of sale system that you choose to purchase for your restaurant should keep all orders, inputs, and other data that you track throughout every business day and then later, help you determine what exactly it is that your customers want.
Your system should give you the ability to track who's spending big bucks on what items, keep an organized system of what's a hot-selling product, and tell you what may not be working for your customers anymore.
Why Get a Fast Food POS System?
Point of sale systems make the fast food business quicker and more efficient. However more than that, they make them more enjoyable and more profitable. There are countless reasons that point of sale systems can help you change your fast food establishment. In fact, it can become a well-oiled, flawless, efficient restaurant, sans kinks!
After reviewing countless POS for fast food restaurant, we've settled on the top three Toast, Cake, and TouchBistro (check out their individual reviews above). Read into our in-depth reviews above to learn why we think they are the best point of sale systems. In fact, these software management programs are great for your fast food restaurant business.
The Bottom Line
Above all, though, we believe that Toast acts as the most beneficial point of sale system for fast food restaurants and establishments. Toast offers owners and operators the ease and convenience of pos for fast food restaurant. It also allows for easy restaurant management, employee management, and reporting.
With its easy-to-use features, tech support, affordable prices, and reporting, it is the system with the best bang for your fast food buck!
Following close behind are the point of sale systems Cake and TouchBistro. Though bringing up the rear of our list in second and third place, we believe that each of these software systems has the point of sale know-how. They have their own long list of unique, helpful features that could benefit you, your restaurant and your profits!