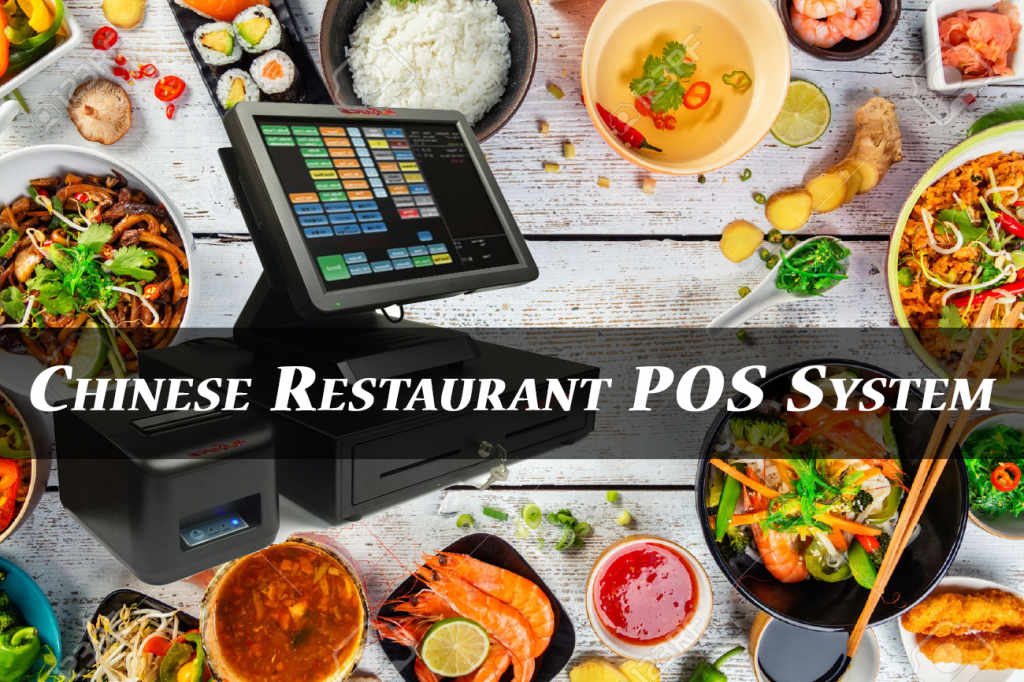 Owning a Chinese restaurant can be very challenging. Patrons expect good food and solid customer service. More than anything, customers will expect an authentic experience.
By using the right POS system in your Chinese restaurant, you'll be able to ring up sales fast, manage your employees, offer specials, split checks, track inventory, and more.
Using business reports and analytics, you'll be able to track what dishes sell the most. This way, you can focus on serving items your patrons absolutely love.
In this guide, we'll review three top-rated Chinese restaurant POS systems, examining their features, pricing, compatibility, and other aspects.
A solid POS system should also have integrated payment processing. This means the payment processing software is built into the system. Surely, the processing rate may be higher, but that's another story. Business owners love the comfort of having an all-in-one solution. However, if you shop around for merchant processing companies, chances are you'll find lower rates.
Best Chinese Restaurant POS System: Lavu POS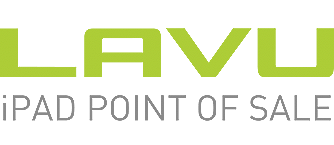 Lavu is built with one goal in mind; streamline your restaurant's operation. Lavu believes that efficiently managing a restaurant is the key to success. With that said, the company created a POS system that is flexible and grows with the business.
Lavu's system takes orders from the dining room and sends them right to the kitchen. With easy table ordering using the iPad, you can be rest assured the experience in your Chinese restaurant is sound.
Top 3 Chinese Restaurant POS Systems
Initial fee: $895.00 – $3,495.00

Monthly fees: $39.00 – $149.00

-Multilingual functionality
-web based printing

-supports additional peripherals

-split checks
Easy to setup menus and configure accordingly.

Support is available 24 hours a day, 7 days a week to answer any additional questions
Works with iPad
Especially, Apple Mac mini

First unit purchase goes for $999.00

Monthly fee start at $60

-accepts all major payment system
-compliant with PCI-DSS

-touchscreen functionality

-sleek modern design

-Full access to clover TM app market
24/7 customer support available through phone, email, chat and more
Supported Operating System(s):
Web browser (OS agnostic) and Windows 10

Pricing is not yet available to the public

-It is window based
-contains back-office, inventory control and customer information management.

-uses touchscreen technology.
24/7 email customer support + priority phone support for premium users
Works well with Windows 8, XP/2000, Windows Embedded for POS, Windows Vista/ Windows Server 2003.

Comes in two different packages. Store Operations and Headquarters.
Get Free POS Systems Quotes
Why We Love Lavu POS for Chinese Restaurants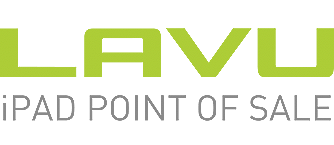 Lavu's POS has a multi-lingual function and enhanced features, which support chinese restaurant operations. Using specialized Epson printers, you can now empower web-based printing, right from your restaurant's iPads.
This system also supports additional hardware like kitchen printers and KDS (kitchen display systems). The printers from Lavu can print in both Chinese and English. This makes it very convenient for customers while reducing confusion and errors.
Data Tracking
Lavu's system can split checks and print separate receipts for split checks. This POS can generate reports to show which foods are selling better, providing you real-time insight into the best items on your menu. This will help management formulate new specials for the staff to communicate to patrons.
Connectivity
The staff in your restaurant can process payments using their iPads, serving customers at the table instantly. This is done through direct-to-kitchen ordering.
Total Efficiency
As a manager or owner, it can be incredibly difficult to leave your restaurant. However, Lavu makes your time away from your business just as effective. The Lavu app can be downloaded on any smartphone, allowing you to check in and track sales and inventory.
Customer Service
A final feature for Lavu is their customer service. Lavu offers 24/7 customer service with a real representative over the phone. When a restaurant is in serious crunch time, this customer service feature can make or break a busy evening in the restaurant.
---
Featured-Packed Chinese Restaurant Software: Clover


Another great Chinese restaurant point of sale system is Clover. While this system is ideal for fine dining or delivery operations, you can also customize it to fit the operations of more traditional restaurants. Clover is an all-in-one platform that will help you streamline various tasks in your business, including payment processing and order management.
Payment Options & Integrations
With Clover, you can enjoy software that offers a variety of benefits and features.  Clover TM accepts all payment methods like debit, credit, EMV, and PayPal, just to mention a few. It has state-of-the-art security, PCI-DSS compliance, and full encryption.
The POS system itself has a sleek and modern design, easy to use functionality, and full access to Clover's app market. With various integrations, you'll be able to customize the system to what you really need at the business. Pay-at-the-table and order-at-the-table solutions are offered as well. This can help increase sales and your turnover rate, which will improve overall customer satisfaction.
Third Party Apps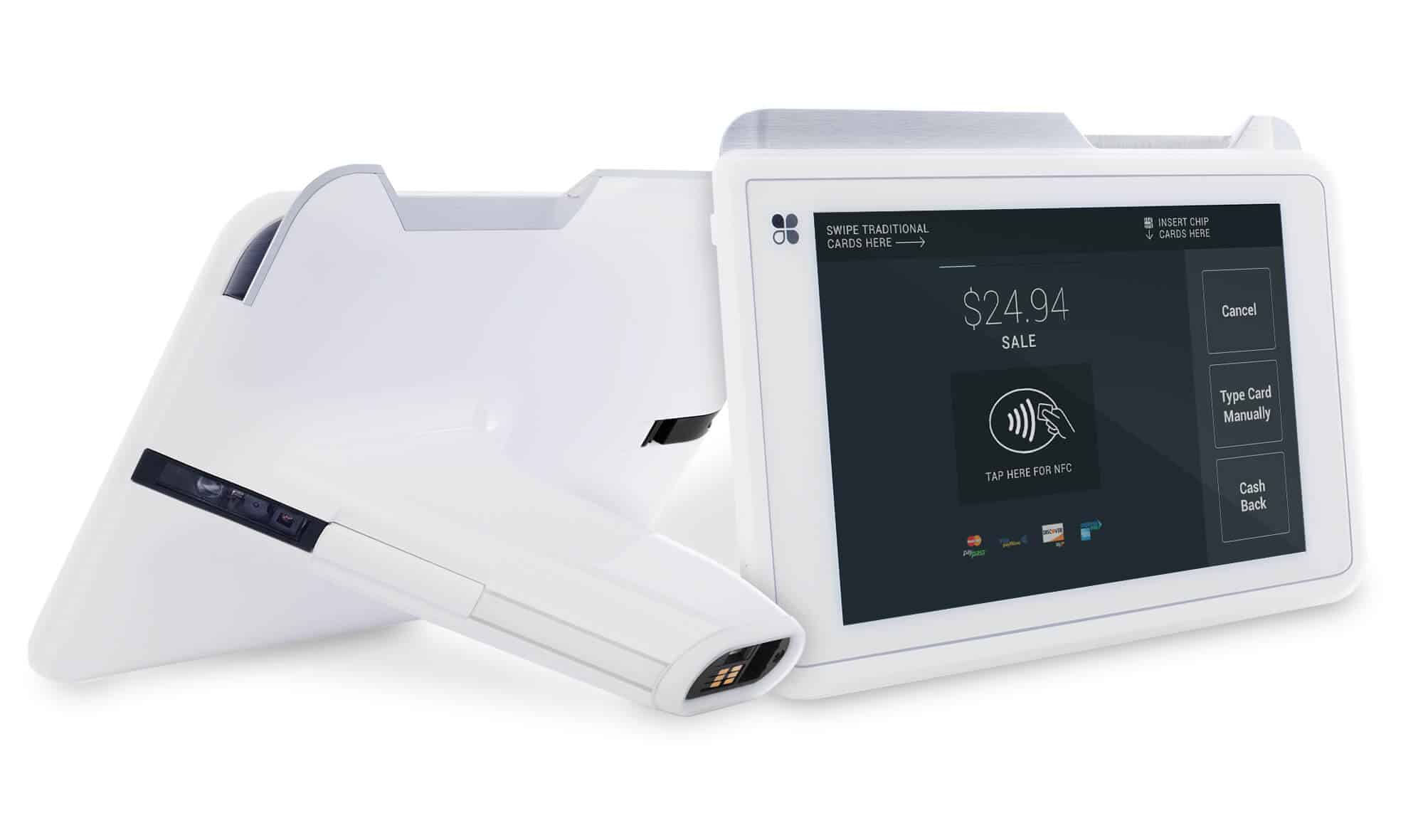 One of the greatest advantages of using Clover is the ability to access various apps. Some of the best Clover TM apps include online ordering made easy. This application integrates with your website, producing a fully functional online portal for ordering, complete with credit card processing.
The second app is the Driver Assign. It keeps track of the delivery orders effortlessly. Clavo tables is another restaurant management app which lets you assign and split tables. Lastly, we have the Time clock for restaurants. A restaurant focused timecard app that manages employee scheduling, timesheet, communication, and payroll.
Treat Your Customers Right
There are several unique features with Clover that help improve the overall customer experience. First, Clover gives you the option of developing your own brand of gift cards. Also, with Clover you'll be able to get to know your customers personally, as the system will display the patron's birthday and order history.
Clover also allows you to set up rewards and loyalty programs. As a food business, you thrive on people returning to your restaurant regularly. Providing them with discounts is a great way to make them come back and boost sales. Finally, you'll be able to engage with your customers by sending them promotions by email or through text.
---

Finally, we have the Visual Restaurant Management System (VRMS) as our third choice for Chinese restaurant POS software. It is one of the first restaurant POS based on the Windows platform. This system is rich in features. It is a complete restaurant POS system, customer information management, back office, inventory control, and other modules.
Basic Functionality
VRMS system is based on standard Microsoft Windows and open architecture. It is very scalable for delivery, fine dining, carry out and fast food restaurant. Combined with a touchscreen, Windows and other technologies, VRMS avails a flexible, user-friendly, cost-effective and stable restaurant computer system.
This POS system has four functional groups; VRMS BackOffice Software which has eight modules including inventory control and administration. The second is VRMS POS software, which has 14 modules reservation, order entry and delivery dispatcher.
Modules
VRMS working time has three modules, which are working status, working time management and time card. Central office has modules that push menu data and gets branch data into the central base. VRMS POS supports up to 18 separate kitchen printers and supports six different payment mode.
Makes Employees More Efficient
The biggest perk for VRMS is that it allows your employees to be much more efficient. Tables are automatically assigned to your waitstaff. As the table orders, the orders are instantly sent to your kitchen staff.
This creates a greater chance that the orders will be correct. Your customers also no longer have to wait while your staff walks back and forth to communicate. Additionally, any server will automatically know if the kitchen is out of an item, as the POS system will update them.
Pricing
This POS system and its software are affordable. However, the system is fairly basic in its appearance; it simply does not offer the clean-cut appearance of other restaurant POS systems. VRMS BackOffice inventory supports all liquid\solid conversations and can also manage an unlimited number of warehouses.
---
Before You Get a Chinese Restaurant POS System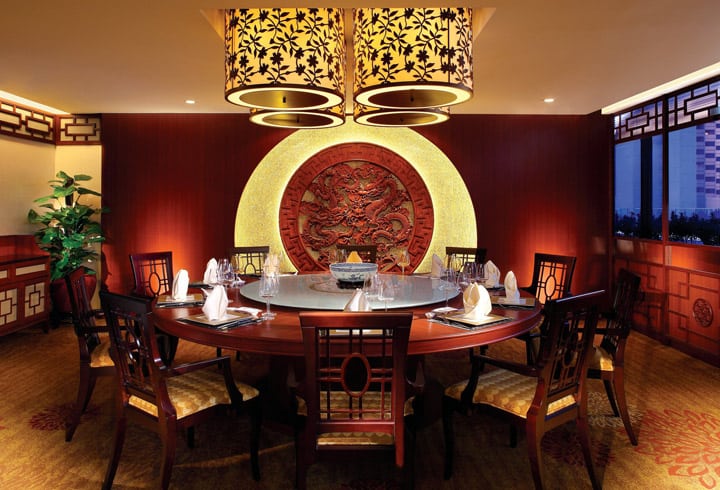 As a prudent owner of a Chinese restaurant, or perhaps a chain, it is vital to find means of streamlining your operations.
Helping your employees thrive is the best way to improve customer experience and succeed in the restaurant business. With the use of POS and the right hardware, you'll be able to oversee your team, fulfill your managerial duties, and make the right decisions.
Here are some of the advantages of using a POS system in your restaurant.
Multilingual Capabilities
Juggling Chinese and English in the restaurant can be very challenging. This is where a Chinese restaurant point of sale system becomes a necessity. It can rapidly switch between the two languages throughout the day.
In areas where the customers and employees speak English or Chinese only, the right software can facilitate specific orders that go to the kitchen and receipts that are printed in either language.
User-Friendly Layouts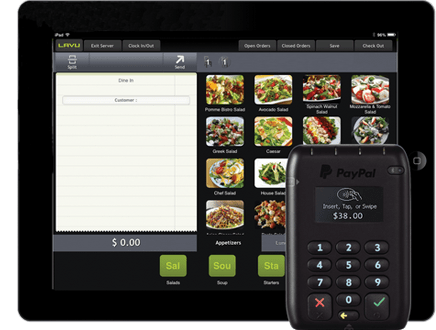 Most restaurant POS systems are quite visual, displaying charts and graphs that are easy to comprehend. These systems are done in this manner, helping staff ring up sales fast and put in custom orders with a breeze.
Also, being able to see which tables are occupied is quite useful. Depending on the event you have if you booked a large party, you'll be able to use your POS system to situate the layout of the room and move tables around to accommodate for this.
With a POS system, you'll be able to track reservations, customize table assignments, and create wait lists. The management and its employees can also easily manage each part of the restaurant efficiently, all while tending to your customer's needs.
Alert the Kitchen
Servers can pass information very easily to the kitchen using a POS system. Using a specialized printer, an order is transmitted and printed instantly in the kitchen. Consequently, the software has the ability to show order details in Chinese for the cooks, but print the customer receipt in English. If you want it reversed, you can print orders in English for the cooks and in Chinese for customer receipts.
Better Inventory Control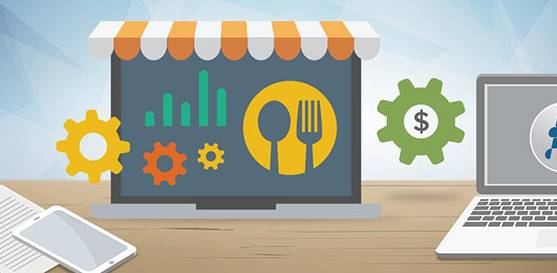 One of the most important features of any POS system is inventory management. This is crucial for any food business, as you must know what you have on hand at all times. Gone are the old days of doing inventory by hand.
Eliminate manual inventory altogether by having your software update your stock every time you receive a delivery from your supplier or sell an item. Track your profits by knowing your inventory cost and the revenue you collect for each meal.
Also, keep in mind that some POS systems (such as Lavu) will be able to integrate features like online ordering and delivery. Customers will be able to order right from your website, and you'll get a notification via e-mail or through your POS system.
Easy Handling of Loyalties and Discounts
Select POS vendors(like Silverware POS) opt to add loyalty programs using a point system. This kind of system rewards loyal customers by letting them rack a bunch of points, to be used for a future purchase. This is a sure way to motivate customers to return.
Customers may complain at times, in the event they are not happy with service. Having solid POS software can help apply discounts, as long as the discount amount & the SKU have been entered.
Valuable Reporting & Integrated Payment Processing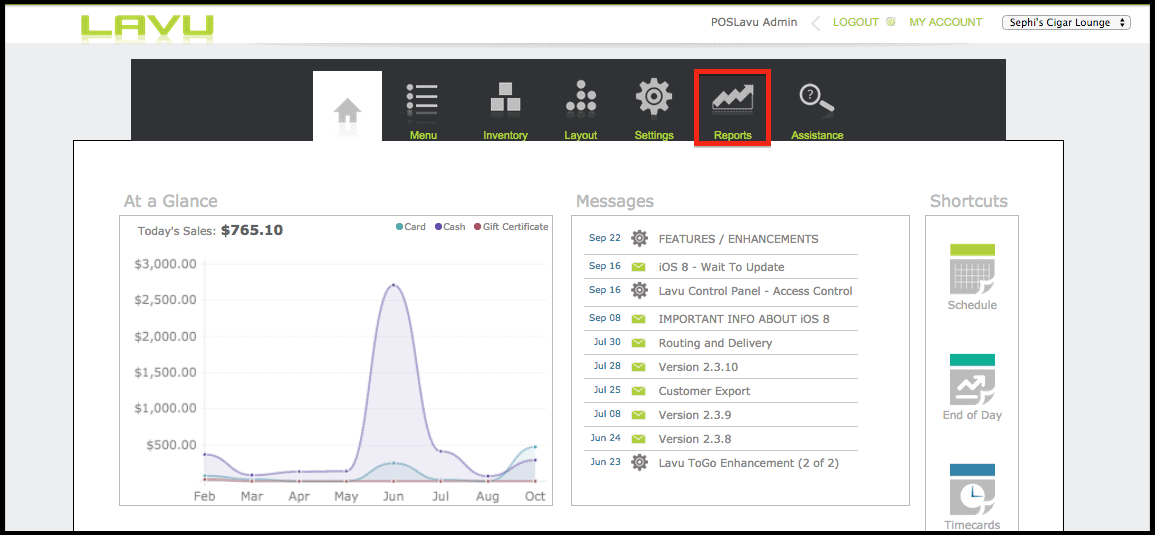 This enables the users not to go through the third party gateway to process transactions, but rather have direct access to the payment processor.
In addition, this integrated payment processing enables the user to perform back-office tasks like automated inventory management, based on the product. The user does not have to reconcile the cash drawer separately from the credit card receipts.
You can keep track of what enters and leaves the business. With a solid POS, there is no conducting a painstaking stock check with a sales list. It ensures there is accurate data on sales and stock, with just one click.
Additionally, the right system will allow you to easily access a comprehensive report on sales volumes, order status, profit margins, and current inventory.
Delivery Tracking
Many Chinese restaurants offer delivery so this is an important feature to have in your system. With some POS systems, you can integrate the delivery feature with your website. This is a must for some restaurant operations.
The Botton Line
A POS system helps you manage a bunch of moving parts, especially in the restaurant. By being able to customize your system, you can use various devices like iPads and touchscreens to process transactions fast and efficiently.
Using the right features for your business, you'll be able to enhance the customer's experience. Also, manage your business by tracking sales, scheduling employees, managing inventory, delivery schedules, and more.
Ultimately, your goal is to process more transactions and manage your orders the right way. Everything else will fall into place. However, only a solid POS system will help you manage and grow your customer base.