(Last Updated On: October 19, 2021)
There are a few things everyone enjoys about a Chinese restaurant, and that is speed and selection. These top competitive angles make opening and running an establishment in this space a high-risk venture. That's why it's important to equip your business with the best technology money can buy, like a complete Chinese restaurant POS system.
Industry revenue in this niche has grown at an annualized rate of 1.0% to $15.4 billion over the past five years. That means, cornering the market will become increasingly difficult over time.
A Chinese restaurant is a unique business model that faces specific challenges. Ordering must be super-fast with high levels of inventory and uber-competitive pricing. Menu changes can happen in a flash and special deals run on a constant basis.
Everywhere you look, costs must be cut to meet food demands. This business model often requires the need for easy ordering, no matter the language or nationality.
The best Chinese restaurant POS system will allow a business to ring up transactions fast (in multiple languages), keep staff informed, and meet inventory demands in real-time. It should enable a store to sell a lot food no matter the time of day and manage operations on a mobile basis.
If you own a Chinese restaurant, it's important to evaluate the best systems before making a decision. Here are the top four Chinese restaurant POS systems and how they can help your business today:

The Top Four Chinese Restaurant POS Systems
Sintel Systems – The Best POS for Multilingual Management
Lightspeed – The POS for Large Operations and Multiple Locations
Clover POS – The Best POS System for Mobile Functionality
Rezku – The POS Platform for Online Ordering and Delivery
Comparing the Most Popular POS Systems
POS System

Software Costs

Other Costs

Key Feature

Tablet system starts at $99/month

Full system with one terminal $3,595.
Two terminals package is $7095

Platform renders Chinese and Spanish characters natively.

Basic package is $69/month

Starter package is $99/month.
Standard package is $119/month.
Advanced package is $169/month.
Pro package is $229/month

Built-in multi-store reporting with centralized purchasing and shared customer data.

Starts at $60/month

One terminal hardware package is $999

Mobile table management with ordering, upselling, and payment processing.

Starts at $69/month

Cost of hardware is quote-based.
Payment processing is through a third-party provider

Mobile table management with ordering, upselling, and payment processing.

1. Sintel Systems – The Best POS for Multilingual Management


Sintel Systems is a five-star Chinese restaurant POS system that was built with the global Asian market in mind. It's designed to serve both business owners and Asian customers alike. It uses embedded payment processing and boasts features like:
Multi-lingual Support
When looking for a Chinese restaurant point of sale system, it's important that the program can facilitate communication with non-English speakers. The Sintel Systems POS provides a platform that renders Chinese characters natively. This means it can be utilized on a global basis. Additionally, the product can be used in Spanish.
Unlimited Technical Support
Sintel offers robust customer support that covers hardware, software, and all services. They help with the initial setup and POS configuration, as well as system updates, backups, and unlimited training.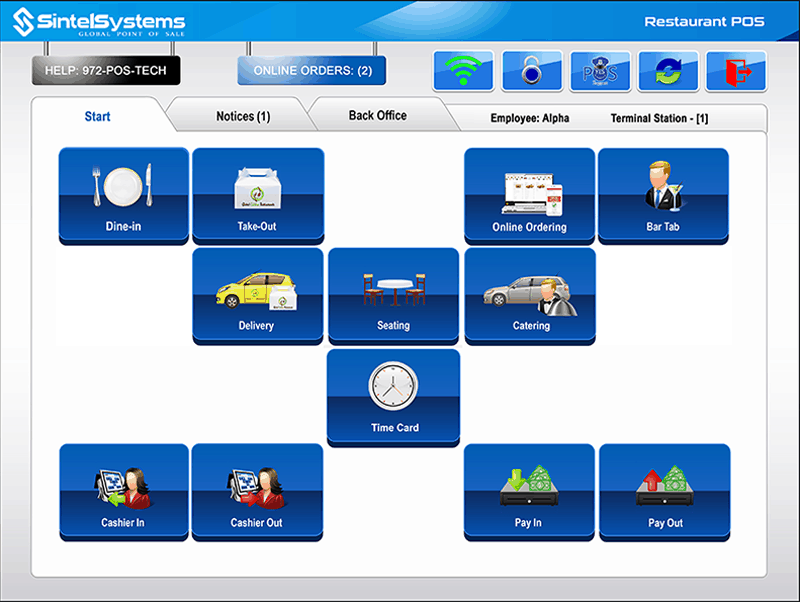 Powerful Back Office Tools
A Chinese restaurant needs to move at a quick pace. Sintel Systems POS offers powerful administrative tools that include:
On-hold orders and menu modifiers
Inventory tracking with daily sales reports
Cloud-based management and data storage
Customizable Quick Serve mode
Additional Features:
Auto and manual database backup
Report customization
Security protocol with password protection
Franchise and enterprise ready
Multi-store management
Get A Quote from Sintel Systems
---
2. Lightspeed – The POS for Large Operations and Multiple Locations

There is a common misconception that a Chinese restaurant is a small undertaking with busy take-out and small spaces. However, there are many larger businesses that require enterprise solutions. This is the niche that Lightspeed POS fills. The system is designed for big operations with multiple locations. Key features include:
Comprehensive Pick-up and Delivery
Take the next step with integrated delivery and pick-up made to sync with major food delivery apps like DoorDash and UberEats. Maximize your delivery zone to reach as many customers as possible. Work efficiently by consolidating orders into a single dashboard and use Lightspeed's reporting tools to see what's working and what should be fixed.
Digital Menus and Contactless Payment
Guests can pay right at the table with no terminals required. Increase table turnover and efficiency even with limited staff. Customers can access digital menus and use their phones to pay whenever they are ready. Always feel secure with PCI DSS compliant contactless payment solutions.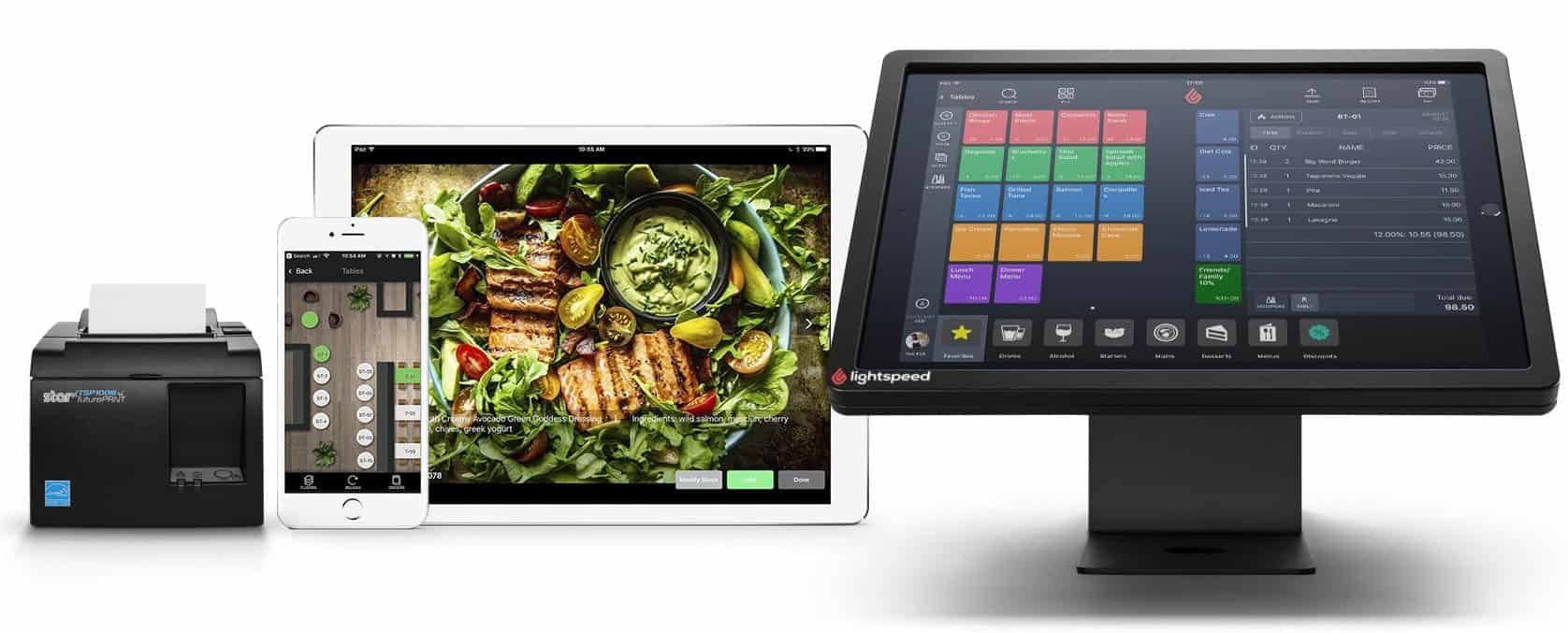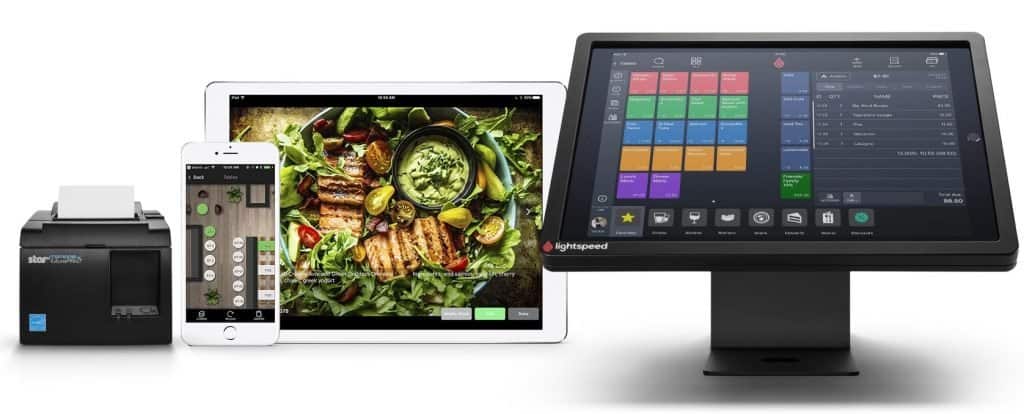 Detailed Floor Plan
Move tables and make adjustments at the drop of a hat. Staff will always know exactly where to go and what station they are working in. Accommodate last-minute reservations and special requests as they happen. A Chinese restaurant can also use the POS system to follow guests, transfer items, and assign custom images to tables and seats for easier navigation.
Additional Features:
In-depth reporting and analytics for multiple locations
Custom tip redistribution to your team
Self-order kiosks and customer-facing displays
Fire full orders to the kitchen with just one tap
Free one-on-one onboarding and 24/7 support
Get A Quote from Lightspeed POS
---
3. Clover POS – The Best POS System for Mobile Functionality


In a Chinese restaurant, there are a lot of moving parts. Clover POS helps a business stay on top of everything and keep the momentum going. It's designed to bring your entire operation into a unified technology platform with everything you need to grow the business. Consider these top features:
Mobile Optimization
Take the point of sale directly to customers at any table. Not only does this reduce wait times and move food faster, it decreases errors and can leverage sales. Automatic notifications and modifiers can help servers upsell on the spot. Manage special orders, reservations, and table layouts all from a mobile, intuitive interface.
Multilingual Communication
Unlike other POS systems, Clover POS will translate orders from English to Chinese when sent to the kitchen. Any language barriers between the front of house and the back of house are alleviated when receipts and orders are printed in Chinese. This can be done in both traditional and simplified Chinese characters for faster processing.
The system can also be set up, so the entire order entry function is done with pictures. That way, if there is ever a need for the back of house to help the front of the house, customers can still be served. The Clover system will always speak your language.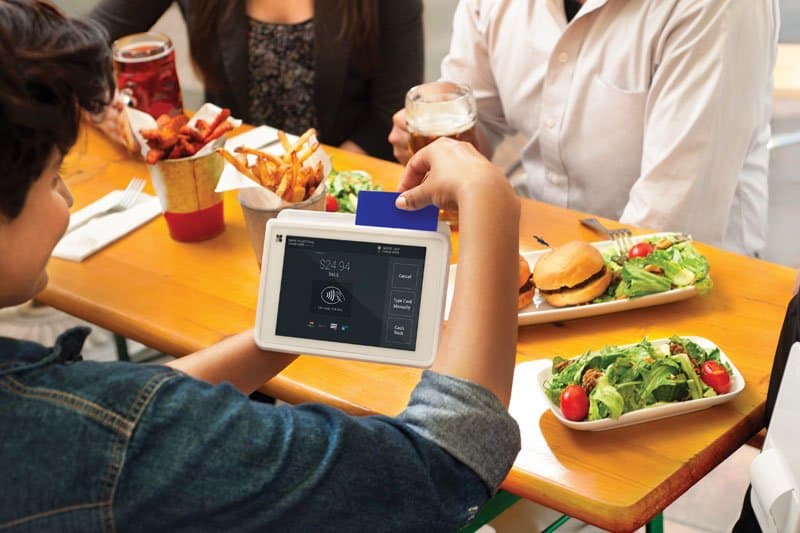 Intelligent Inventory
Quickly import thousands of SKUs for easy bulk ingredient management. Automatically know which dishes or combos are top-selling and which plates aren't moving at all. Set up and configure all local tax rates for your specific location to ensure pricing is always on point.
Track specific items and receive instant alerts when stock is running low. This means you never have to tell a customer "no" or 86 an item due to inventory (not outselling). Use categories, labels, and modifier groups to keep everything organized and speed through ordering with preset modifiers.
Additional Features:
Third-party app integration for back-office tasks
Develop your own brand of gift cards
Built-in payment processing that accepts all methods
State-of-the-art security with PCI-DSS compliance
Rewards and loyalty program for customer retention
---
4. Rezku – The POS Platform for Online Ordering and Delivery

Rezku provides Chinese restaurant point of sale software for every type of service setup. It's one of the highest-reviewed restaurant POS systems on the planet and includes free features that other brands charge loads of money for. They give you the power to create a superior guest experience with benefits like:
Online Ordering and Delivery
Allow customers to order online from any device. Orders are instantly added to the POS and printed in the kitchen. Your online menu will always be branded and themed to your restaurant and kitchen orders are set with timed pickups and pacing. This feature is free for life and includes all installation.
2 in 1 POS Design
Rezku has a commitment to innovation and they have designed the first-ever 2 in 1 POS system. The equipment instantly converts from counter-service to a mobile POS, opening up the possibilities for ordering and sales.
The compact wireless station reduces the need for drilling or running inconvenient cables. The rugged case has a built-in card reader that's perfect for tableside ordering.

Menu Engineering
Get more from your menu design with full-color images and branching sub-modifiers. On-screen product descriptions can facilitate ordering and upselling while the entire system easily integrates with your online setup.
Menu management includes inventory integration with unlimited product modifiers and automatic 86-ing. Rezku will even help a Chinese restaurant design their menu for a low-stress experience.
Additional Features:
Fee-free integrations and open API
100% EMV-compliant to protect from fraud and chargebacks
Highest quality hardware at the lowest cost
Remote menu building, employee training, and setup
Loyalty rewards and a gift card program
---
Chinese Restaurant POS Buyer's Guide
Once you are ready to start looking at programs, there are a few key features that set a Chinese restaurant POS system apart from a generic one. These are some options you need in your back pocket:
Multilingual Management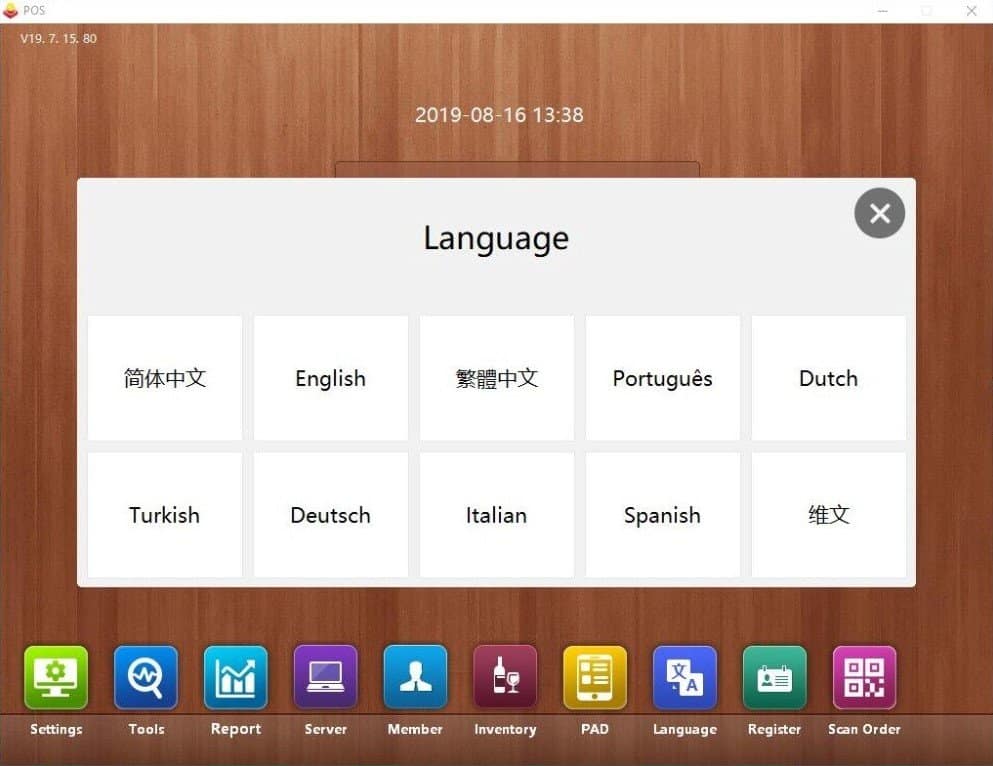 Look for a point of sale system that can render both traditional and simplified Chinese characters on all screens and printed receipts. The easier staff can communicate, the quicker orders can be fired, processed, and paid for.
The same should be said for any mobile tablets or hardware used in the front of house. Many guests may be non-English speakers. It's important to have a POS with an interface that reflects multilingual needs.
Optimized Mobility
It's incredibly important that orders move quickly in this type of business. It's one of the top restaurant styles for delivery and takeout. That means, you need a POS system that can optimize mobility every step of the way. This includes everything from equipment to ordering and reporting.
A POS should give servers the right equipment for tableside ordering and payment processing. It's also convenient when a system comes with an app or means for mobile management. Run key reports and track daily activity from anywhere on the planet. Even without wi-fi.
Pick-up and Delivery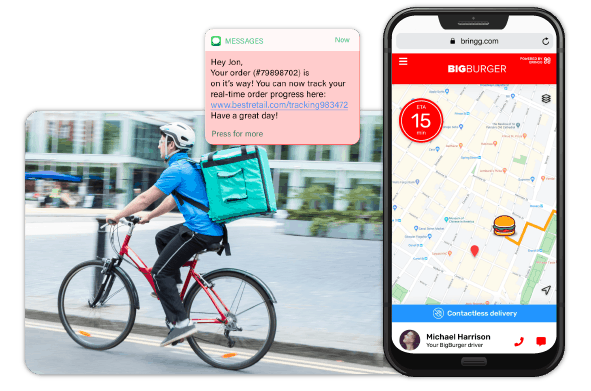 A Chinese restaurant POS must be equipped with robust tools for order pick-up and delivery. It forms a large part of the industry's revenue and thus you need technology to thoroughly address this need. Look for a POS system that integrates an online ordering system with the front and back of house seamlessly.
The point of sale platform should offer options for delivery management or strong third-party app integrations to get you there. Ideally, you want all orders coming in to be translated as well for more efficient processing.
Intelligent Inventory
The Chinese restaurant industry deals with large quantities of ingredients in bulk. Dishes and plates can contain many unique items that must be managed efficiently. The right POS will ensure that inventory ordering is done automatically with real-time notifications on low levels of stock.
The best systems can even be set up to reorder when stock reaches a certain number. You should never have to worry about running out of ingredients on a busy night because of human error. All inventory will be synched with online processing as well. This creates a universal, 360-degree view of operations at all times.
The Right Hardware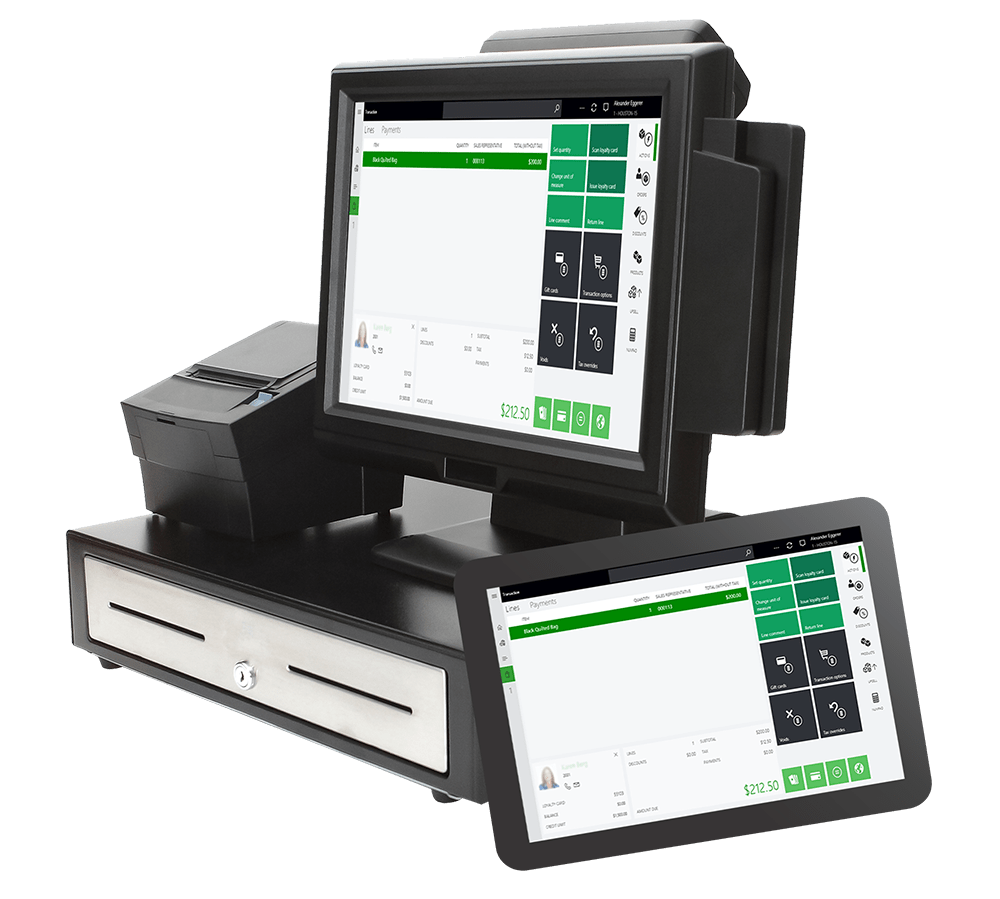 The size of your operation and budget will determine the type of hardware you need and can afford. Some systems are designed to work off of a device you already have in place. Other Chinese restaurant POS systems will sell equipment a la carte and meet with you to determine your needs.
If your store is just starting out, it may behoove you to look into a hardware package. These out-of-the-box solutions often contain everything needed to be up and running within minutes. This includes the software, hardware, and tools the staff requires to perform daily functions.
Additional features to look for include:
Focused menu engineering with automated modifiers
In-house payment processing with low fees
In-depth reporting and analytics for sales forecasting
Employee management with scheduling and payroll
Customer rewards and loyalty program for retention
Ordering the Right Combo
The best Chinese restaurant POS systems will start by addressing any language barriers, from customers to servers and the kitchen staff. Communication is first and the technology you choose must facilitate operations for everyone involved. There's no point installing a POS that prints receipts the kitchen can't read.
Food needs to move quickly and there's little room for error. You need fewer points of contact with orders fired fast. Look for systems that include opportunities for mobile management.
When servers can send orders to the kitchen directly from the table, it cuts out an entire step at the terminal. Especially if staff have to wait in line. For a busy establishment like a Chinese restaurant, this can equate to more sales and revenue at the end of the day.
Chinese restaurant menus are also quite extensive. You need a POS with intelligent menu management, automated stock reordering, and instant low-level alerts. This will keep the floor, take-out, and delivery running at optimal levels.
If you're not sure what you need, consider the size of your operation, budget, and biggest pain points. What problem needs to be solved first? Are there communication issues? Inventory challenges? Orders backing up? This can help you find a POS that will see your business to success.  If your restaurant might have a drive thru, please check the Drive thru POS systems post.
Other Restaurant POS Systems