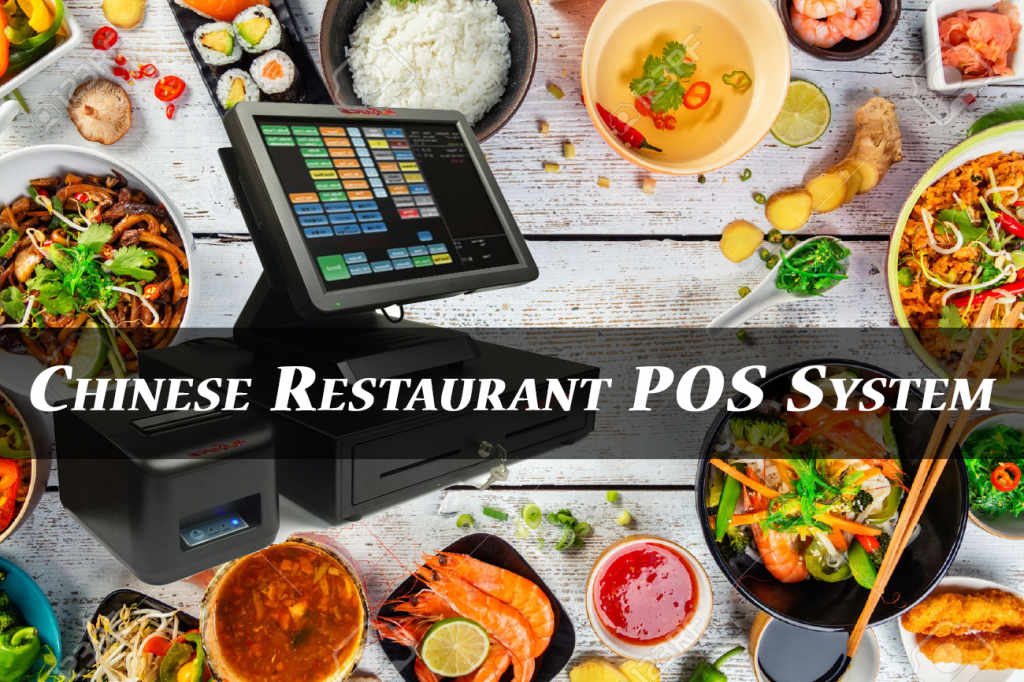 Owning a Chinese restaurant can be very challenging, considering you must provide excellent customer care, perfect food and still have time to put things right in the business. A point of sale (POS) system designed precisely for a Chinese restaurant is a perfect solution to this challenge.
To get a suitable POS solution, select one with all the right features for managing a Chinese restaurant. The POS system should be able to track inventory, handle food orders, manage employees and provide business data. Another aspect is choosing the one with an in-built top-of-the-line payment processing solution.
A good POS should have an integrated payment processing. This means the payment processing software is inbuilt into the system and there is no additional payment to buy a software to support the POS. Ultimately, this will allow you to take full advantage of your POS.
Best Chinese Restaurant POS System: Lavu POS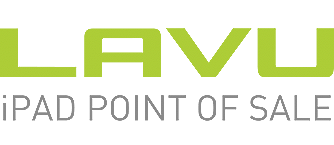 The design of Chinese restaurant POS is in such a way that the users easily and quickly find the food they want and present the order in the shortest time possible. So when taking the big step to purchase a POS, Lavu iPad POS is one of the best Chinese restaurant POS you can come across. This is a POS that is flexible and grows with the business.
Lavu takes order from the dining room and digitally send them to the kitchen. This is a real kicker for your business as it allows table ordering and flexibility of payment.
Top 3 Chinese Restaurant POS Systems
Initial fee: $895.00 – $3,495.00

Monthly fees: $39.00 – $149.00

-Multilingual functionality
-web based printing

-supports additional peripherals

-split checks
Easy to setup menus and configure accordingly.

Support is available 24 hours a day, 7 days a week to answer any additional questions
Works with iPad
Especially, Apple Mac mini

First unit purchase goes for $999.00

Monthly fee start at $60

-accepts all major payment system
-compliant with PCI-DSS

-touchscreen functionality

-sleek modern design

-Full access to clover TM app market
24/7 customer support available through phone, email, chat and more
Supported Operating System(s):
Web browser (OS agnostic) and Windows 10

Pricing is not yet available to the public

-It is window based
-contains back-office, inventory control and customer information management.

-uses touchscreen technology.
24/7 email customer support + priority phone support for premium users
Works well with Windows 8, XP/2000, Windows Embedded for POS, Windows Vista/ Windows Server 2003.

Comes in two different packages. Store Operations and Headquarters.
Get FREE POS System Quotes
---
Our first choice: Lavu iPad POS with Epson's TM-T88V thermal receipt printers.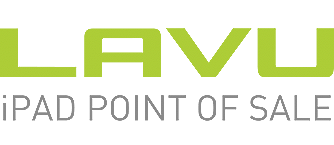 This Lavu/Epson system avails multi-lingual function and enhanced features, which support Chinese restaurant operations. The Epson printer empowers web-based printing from restaurant's iPads. It also supports additional peripherals like slave kitchen printers.
The Epson printers can print in both Chinese and English. This increases speed orders and minimizes errors making it very convenient for customers. The receipt printed in both Chinese and English gives the customers an authentic experience.
Data Tracking
The Lavu system can split checks and print several separate receipts and this meets customer's needs. This POS can generate reports to show which foods are doing better than the other is and it also provides specifics of sales. This information can provide for the management to have incentives programs for the staff.
Connectivity
The wait staff uses iPads and PayPal / EMV chip readers to serve customers at the table that instantly and wirelessly sent the order to the kitchen. The printer can print in both English and Chinese depending on the chef taking the order. When it comes to making payment, the Lavu system is programmed in such a way that the clientele can choose the mode of payment they prefer.
As a manager or owner, it can be incredibly difficult to leave your restaurant. However, Lavu makes your time away from your business just as effective. The Lavu app can be downloaded on any smartphone, allowing you to check in and see exactly how things are going.
A final feature for Lavu is their customer service. Lavu offers 24/7 customer service with a real employee over the phone. When a restaurant is in serious crunch time, this customer service feature can make or break an evening.
---
Our second choice: Clover TM

Another great Chinese restaurant point of sale system is the clover TM. It is an amazing POS for specialized Chinese fast food, fine dining or delivery. Clover TM is an all in one platform that will really help you run your business as it goes beyond a point of sale system.
Payment Options
It is referred to as the first smart POS as it offers businesses a variety of benefits and features.  Clover TM accepts the all common methods of payment such as swipe credit, PIN debit, EMV chip cards just to mention a few. It has state-of-the-art security, PCI-DSS compliance, and full encryption.
It comes with a sleek modern design, easy touchscreen functionality and full access to clover TM App market. Pay-at-the-table and order-at-the-table solutions are offered by clover TM. This can help increase sales and turn over, improve customer satisfaction and boost tips.
Third Party Apps
One of the greatest advantages of a clover TM POS system is the access to a huge suite of the third party software in the apps market. Some of the best clover TM apps include one, online ordering made easy; this application integrates with your website to produce a fully functional online portal for ordering complete with credit card processing.
The second app is the Driver Assign. It keeps good track of the delivery orders. Clavo tables is another restaurant management app allows assignation and split of tables. Lastly, we have the Time clock for restaurants. A restaurant focused timecard app that manages employee scheduling, timesheet, communication, and payroll.
Treat Your Customers Right
There are several unique features with Clover which allow it to benefit your customers. First, Clover gives you the option of developing your own brand of gift cards. While many businesses struggle to make this a next step, Clover gives you all the means you need to make gift cards a reality.
Clover also allows you to set up rewards and loyalty programs. As a business, you thrive on people returning regularly to your store for meals. Providing them with discounts for returning multiple times can be a huge way to boost your sales.
---

Finally, we have the Visual Restaurant Management System (VRMS) as our third best choice. It is one of the first restaurant POS based on windows. This system is rich in features. It is a complete restaurant POS system, customer information management, back office, inventory control, and other modules.
Basic Functionality
VRMS system is based on standard Microsoft Windows and open architecture. It is very scalable for delivery, fine dining, carry out and fast food restaurant. Combined with a touchscreen, Windows and other technologies, VRMS avails a flexible, user-friendly, cost-effective and stable restaurant computer system.
This POS system has four functional groups; VRMS BackOffice Software which has eight modules including inventory control and administration. The second is VRMS POS software, which has 14 modules reservation, order entry and delivery dispatcher.
Modules
VRMS working time has three modules, which are working status, working time management and time card. Central office has modules that push menu data and gets branch data into the central base. VRMS POS supports up to 18 separate kitchen printers and supports six different payment mode.
Makes Employees More Efficient
The biggest perk for VRMS is that it allows your employees to be much more efficient. Tables are automatically assigned to your waitstaff. As the table orders, the orders are instantly sent to your kitchen staff.
This creates a greater chance that the orders will be correct. Your customers also no longer have to wait while your staff walks back and forth to communicate. Additionally, any server will automatically know if the kitchen is out of an item, as the POS system will update them.
Pricing
This POS system and its software are affordable. However, the system is fairly basic in its appearance; it simply does not offer the clean cut appearance of other POS systems.  VRMS BackOffice inventory supports all liquid\solid conversations and can also manage an unlimited number of warehouses.
---
Eleven reasons to have a Chinese restaurant POS for your Chinese restaurant
As a prudent owner of a Chinese restaurant, or perhaps a chain of Chinese restaurant, it is vital to find means of streamlining your operations, help employees to trod on despite obstacles such as language barrier and improve the clientele experience. This is the reason why you have to have a Chinese restaurant POS software.
Here are some of the advantages they have and carry along with them.
Uses both English and Chinese
Juggling Chinese and English in the restaurant can be very challenging. This is where a Chinese restaurant point of sale system becomes a necessity. It can rapidly switch between the two languages through-out the day. In areas where the customer and employees speak English or Chinese only or both, this software's will facilitate the items to be printed in either English or Chinese or both.
User-friendly layouts
Most Chinese restaurant POS systems allow quick graphical adjustments to the table layouts to help staff visualize the status of the restaurant at a glance, giving the ability to see each table including its stage of meal service. You can also configure different layouts for a room to assist in accommodating large events and parties.
These POS systems make it easier to track reservations, table assignments and wait for lists. The management and its employees can also easily manage each part of the restaurant and handle all the customer's needs.
Alert the Kitchen
With Chinese restaurant POS system, servers can pass information very easily to the kitchen, an order is transmitted and printed instantly in the kitchen with kitchen printer. Consequently, the POS system has the ability to show menu items and print kitchen receipts in Chinese character and use English for the customer receipts. The language to be used on the receipts can be adjusted accordingly.
Better Control of Inventory
This POS can keep track of the inventories in an accurate manner. This is very crucial in the running of this restaurant as it keep the tedious manual work at bay. A computerized inventory is not only efficient but also very effective.
The POS system can partially or completely eliminate manual counts inventory as it integrates different aspects of sales and is able to automatically to update each sale. This means that everyday business from ordering, sales and profit tracking are simple and easy to handle.
Some of these Chinese restaurant POS systems come with application service provider (ASP). This software's have enhancement features such as online ordering and Google map integration.
Easy Handling of Loyalties, Markdowns, and Discounts
 Some come with feature such as Loyalty Point System that rewards loyal customer and shows appreciation. This is a sure way to motivate customers to return. It rewards customers based on program detail.
Customers will always bargain, so having a good POS software can help in the handling of markdowns and discounts as long as the discount and the SKU have been entered.
Valuable Reporting and Integrated Payment Processing
This enables the users not to go through the third party gateway to process transactions but rather have direct access to the payment processor. In addition, this integrated payment processing enables the user to perform back office tasks like automated inventory management based on the product. The user does not have to reconcile the cash drawer separately from the credit card receipts.
You can keep track of what enters and leaves the stores. With a good POS, there is no conducting a painstaking stock check with sales list. It ensures there is an accurate data on sales and stock just by a click.
You can easily access a comprehensive report on sales volumes, order status, profit margins, and current inventory.
Delivery Tracking
Chinese POS systems offers delivery tracking therefore you can always know the status of all drivers. It is also possible to directly integrate your website with POS so that the orders can be easily transmitted into the POS.
The Chinese restaurant POS have almost the same features as a regular POS, the biggest advantage they have is in the interface with the computer system. Most of the software used for restaurant usage and payroll is based on the Chinese language. Using an English based POS. would result into information being lost from one system to the other.
Since the Chinese restaurant POS system is made precisely for the Chinese restaurant, it is easier to include all the regular as well as special orders which may need to be passed to the kitchen.
The design of the Chinese restaurant POS is such that the user is able to quickly and easily find the foods they want and get the order in the shortest time possible. Another major benefit of using this Chinese restaurants POS is that the language on the screen can is adjustable to suit a particular customer.
Our Final Review 
Using Chinese restaurant POS has advantages over using a standard POS in a Chinese restaurant, as the menus in the Chinese restaurant POS are more complicated than the one loaded in the standard POS.
However, the reason is that they have additional dishes as compared to those in the standard menu. When choosing a restaurant POS system, it is important to consider the clientele you are serving as well as the people you will employ and this is precise for you to select the three Chinese restaurants we have selected for you.