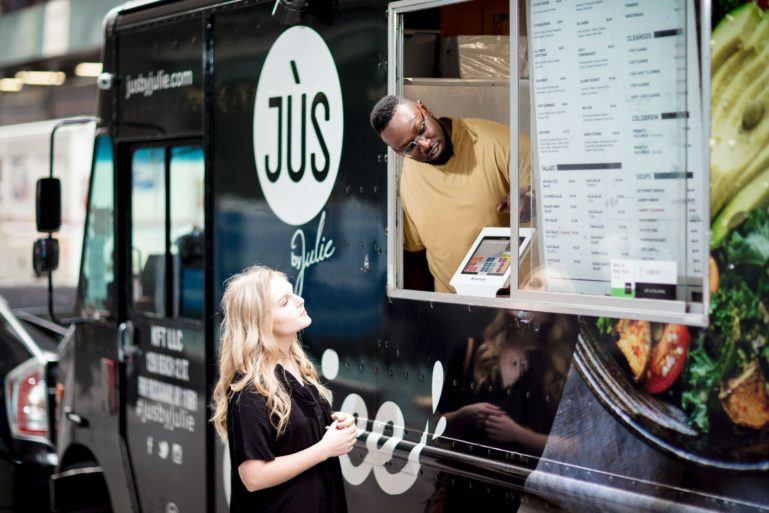 Your food truck is finally ready to go! You've found just the right truck, and you've equipped it with all the supplies and equipment you'll need to run a thriving business.
You're always on the go, hitting popular streets in major cities and you've booked some big events! But there's just one last thing.
You need a solid food truck POS system to make sure you can track the sales of your popular food recipes. A point of sale system can show you what's really selling, increase your average check size, and help you process orders faster.
In this guide, we reviewed the top truck POS systems. We help you understand the true benefits of a POS system for your food truck business, with something as simple as taking your iPad out to the line so it can move faster.

The Best Food Truck POS System: ShopKeep

Food trucks are small-scale operations, even if you own more than one. Therefore, you don't need a POS system with all the bells and whistles that a large restaurant chain might need.
What you need is something simple that takes as little time as possible to learn and use when on the job. ShopKeep has you covered in that regard.
They've earned the rightful reputation of being affordable and easy to work with. With top-notch customer service and a business model with smaller operations in mind, ShopKeep is a great entryway into the world of POS systems.
Being an iPad-based POS system is also a huge boon. In a food truck, where electricity is as limited as the space, you'll want hardware that is small and easy to run. iPads fit the bill perfectly in that regard.
Comparing the Top 5 Food Truck POS Systems
| | | | | | |
| --- | --- | --- | --- | --- | --- |
| Price | $69/month/location | Quote-based | Transaction fees | $69/month per license | $49/month plus $20 for support |
| Software | iOS/iPad | iOS/iPad | iPad and other smart devices | iPad and other smart devices | iPad and other smart devices |
| Cloud Based? | Yes | Yes | Yes | Yes | Yes |
| Customer Support | 24/7 (multiple options) | 24/7 (multiple options) | 24/7 (multiple options) | 24/7 (multiple options) | 24/7 (multiple options) |
Get FREE POS System Quotes
POS System for Any Size Food Truck Operation: ShopKeep

POS software is critical to any business. Therefore, it is important to make sure you select the right one for your needs and circumstances. Let's get started with a detailed review of ShopKeep. 
Food Truck POS Cost for Shopkeep
ShopKeep is known for its affordability. In addition, they have the advantage of being a no-contract, pay-as-you-go, monthly subscription service, meaning any time you want to leave ShopKeep, you can with no worries whatsoever. They don't charge any extra fees for maintenance or service, and all their tech support is included with the standard monthly charge. This is a huge difference between ShopKeep and other high-end POS systems.
They have one, simple pricing scheme:
$69/month per register.

Free 24/7/365 support.
Two hours of free setup from a ShopKeep expert.
Free ShopKeep Pocket iOS App.
Unlimited inventory.
Unlimited staff.
No contract, no commitment required.
With the food truck business, you may eventually decide to get more trucks. ShopKeep remains affordable with this simple blanket pricing scheme in which it is only an additional $69/month to add another register.
There is a less expensive option if you are willing to enter a contractual agreement. Doing so drops the price from $69/month per register to $29/month per register, which is so affordable it might as well be free!
Cloud-Based or Locally Installed
ShopKeep is a hybrid setup, meaning it runs locally from an iPad but syncs its data with the cloud. In the event of an internet outage, ShopKeep will store data on the local device and then resync with the cloud when the internet connection is restored. However, when there is no internet, credit card transactions will not process. You can avoid this by backing up your iPads with cellular data plans, however.
Specific Industry
ShopKeep's target demographic are small specialty vendors, which food trucks fall into. Therefore, all of its features are designed around helping smaller outlets efficiently and easily manage all their day-to-day business needs, and the longer inventory management needs as well.
Hardware and Software Requirements
ShopKeep will require iOS 8.2 or higher to run off iPads or iPad minis. They have an online hardware shop that you can browse for peripherals if you want to. You don't have to purchase your hardware through ShopKeep, just remember to buy compatible gear.
Ease of Use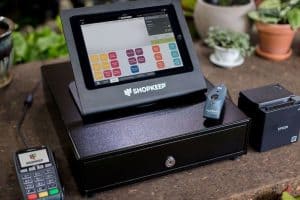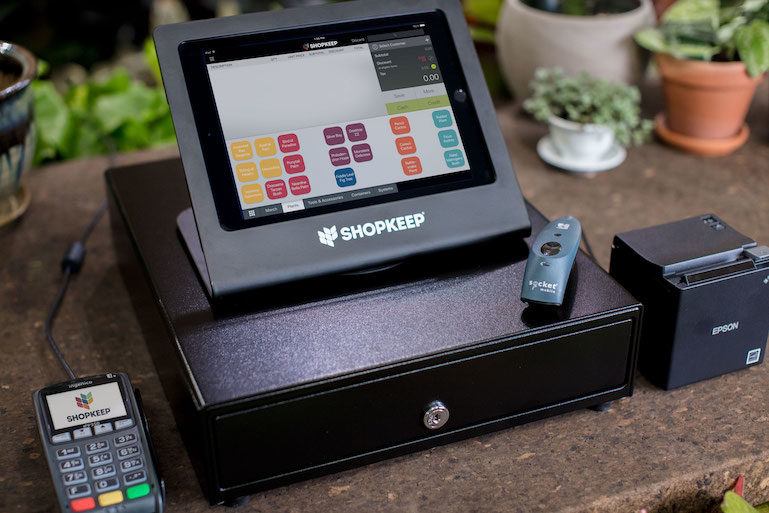 The ShopKeep interface is as simple as one, two, three. At first glance, one can instantly see that the interface is as clean, simple, and intuitive as a smartphone or tablet device. There are sound effects and animations for actions that make sense, rather than detract from the experience.
When you first log-in to the back-office feature, you'll be running through a guided setup process that teaches you about all the basic features.
Features
ShopKeep's POS system comes loaded with lots of features. Let's look at a few.
Register: your register is important, and ShopKeep makes sure it comes loaded with features. Ring up items, add modifiers to pricing, take payments, split tenders, on-the-spot discounting, as well easy returns and refunds are all possible right at the register, ensuring customer issues are handled easily and quickly to keep that line moving.
Back Office: this system manages your inventory, your customers, and your employees' time, keeps a record of all the transactions, offers a variety of reporting options for analyzing business data, and serves as a portal to technical support by live chat and email.
Inventory management: gives you a wide range of features for which to manage your food truck's inventory.

Reporting: generates detailed analytics of business data.
Tax Rates: set tax rates to make sure tax season is as simple as possible.
Multi-Store: integrates easily with more than one food truck.

Integrations and Add-Ons: ShopKeep integrates with several other apps and services, such as MailChimp, QuickBooks Online, AppCard, BigCommerce, and several others.
Credit Card Processors: go with ShopKeep's own recommended system, or choose from one of the widest range of processing companies available.
Customer Service and Support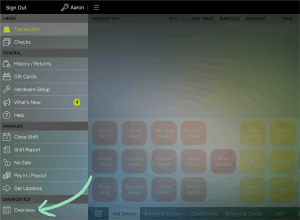 ShopKeep made sure to set a standard for customer relations. They've even won an award for their stellar customer service. They offer unlimited 24/7 support by live chat, email, text, and web inquiry. If that doesn't solve your issues, ShopKeep will reach out to you via phone to get the problem solved.
Their support site offers a suite of options for you to problem solve on your own, from comprehensive articles to tutorial videos. They have a strong social media presence as well, so you can stay up-to-date with all the latest ShopKeep updates and developments.
Downsides
When ShopKeep was just getting started, people complained about bugs and other issues, but most of these issues have been worked out. A number of customers have claimed that ShopKeep's customer support is great when you are a new customer, but after being with them for some time, the quality will begin to rapidly decline.
---
Best iPad POS for Food Trucks: Revel Systems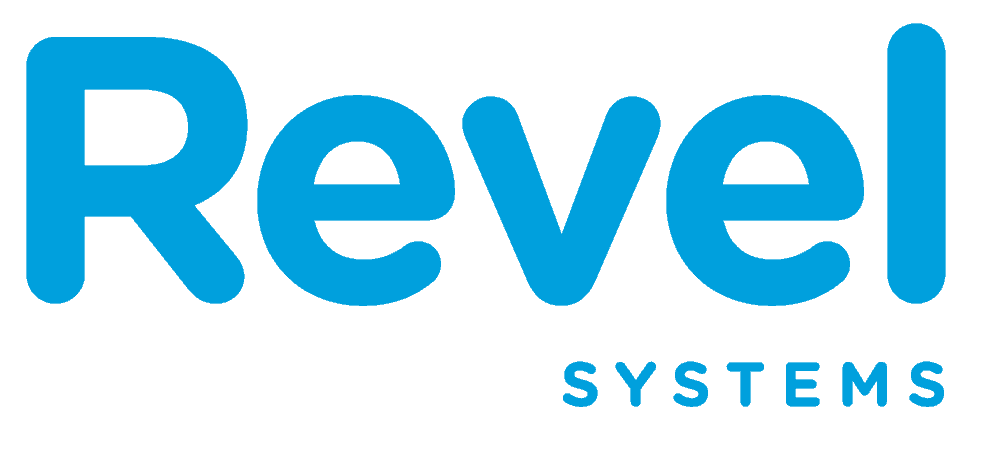 Another iPad-based food truck POS system, Revel Systems is based known for its stable software and ability to offer inventory management solutions with just a few clicks.
Price
Revel offers industry-specific pricing software packages that come with monthly subscription fees. The software caters to food businesses, mostly food trucks and restaurants.
The pricing is flexible, depending on your industry and setup. All the subscriptions include 24/7 live support, unlimited data storage and security, unlimited software updates, and a QuickBooks integration. You'll have to call them with the specifics of your business to get a pricing quote.
Cloud-Based or Locally Installed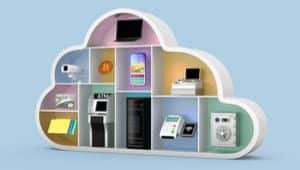 Like ShopKeep, this is a hybrid system. Revel POS is run locally through the iPad and syncs data to the cloud. "Always On" mode ensures that your POS will continue to function if your internet connection cuts out. Like ShopKeep, credit card authorization cannot occur while there is no internet connection, so accepting these types of payments is a risk while you are in the dark.
Specific Industry
Revel may cater to some industries more, but their system can be customized specifically for food trucks. For your business, Revel will be able to easily tell you what the pricing scheme will be and what you'll need from them.
Hardware and Software Requirements
The whole POS runs off an iPad so you'll need the latest iOS operating system. They offer complete hardware bundles that you can purchase directly from them, or you can purchase the hardware from somewhere else, just make sure it's compatible with their POS system. 
Ease of Use
Revel is extremely easy to use once it is completely setup. The front end is intuitive and simple in its design, making it easy to navigate. The back end has training videos to help you learn the specifics of this food truck POS software and to get familiar with the features.
Features
Revel comes with a feature suite sure to make any food truck owner comfortable in choosing Revel.
Real-Time Inventory: adding and managing inventory is simple and in real-time so you can see exactly what your business needs when it needs it.
QuickBooks Integration: automatically imports data from your POS to your QuickBooks account to streamline the bookkeeping process, syncing sales, inventory, purchase order and accounting data, and much, much more.
Customer Management: track customer purchases as well as vital customer information such as name, address, phone number, and email.
Employee Management: give each employee a unique and secure PIN-activated login or swipe card to track time, performance, and activity within the system.
Intelligent Reporting and Analytics: make sure you can track how your business is faring in the world of business with its extensive and broad-ranged reporting features.
Loyalty Program: encourage long-term customers by offering loyalty programs.
Integrations and Add-Ons: in addition to QuickBooks, you can integrate Revel with a variety of other apps, such as digital menu boards, kitchen display systems, eCommerce/online ordering apps, more employee management apps, payment apps, etc.
Customer Service and Support
Revel offers 24/7 support to all customers via phone, email, remote support via technician access, web support, and onsite support.
Downsides
In the past people have complained about issues with the QuickBooks integration, but these issues should have been resolved by now. Customers have also reported that the first-time setup can be a long process. Like any other software package, people have also reported glitches from time to time.
Get A Quote from Revel Systems
---
Most Mobile Food Truck POS System: Square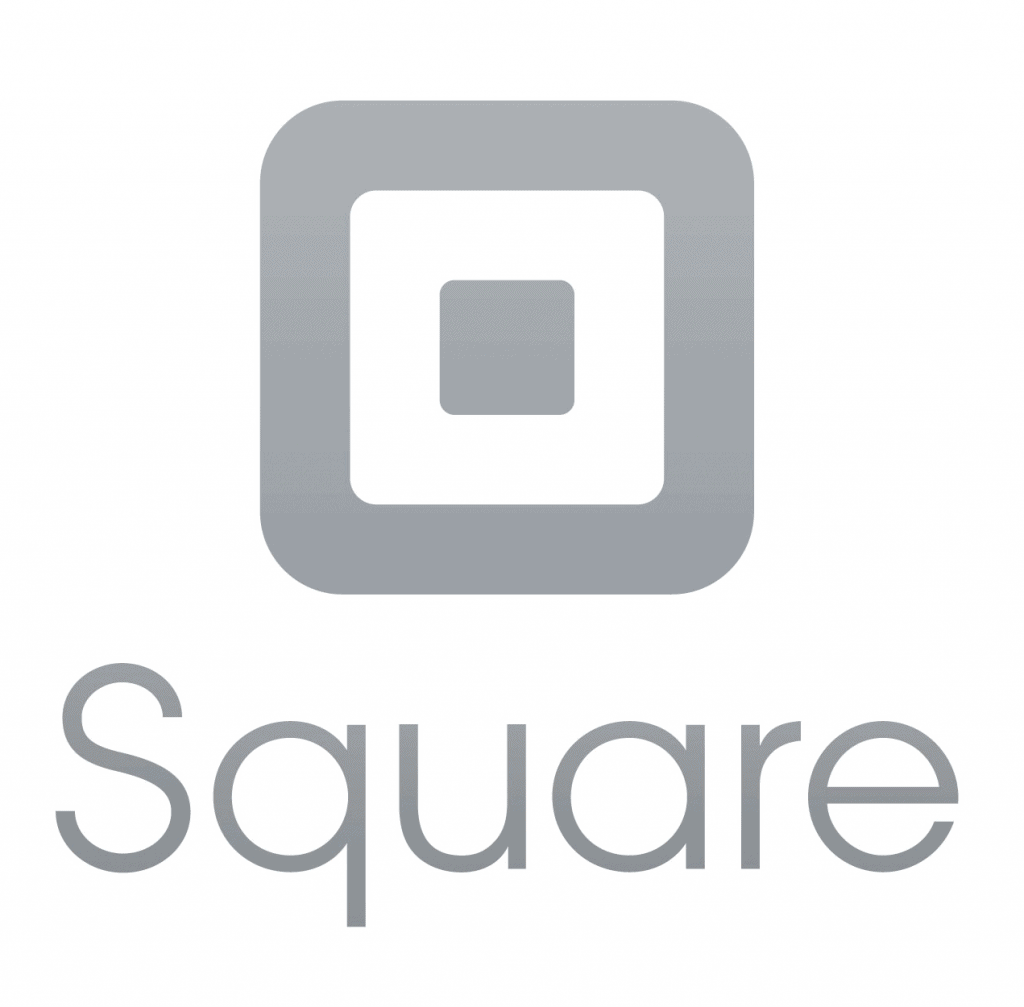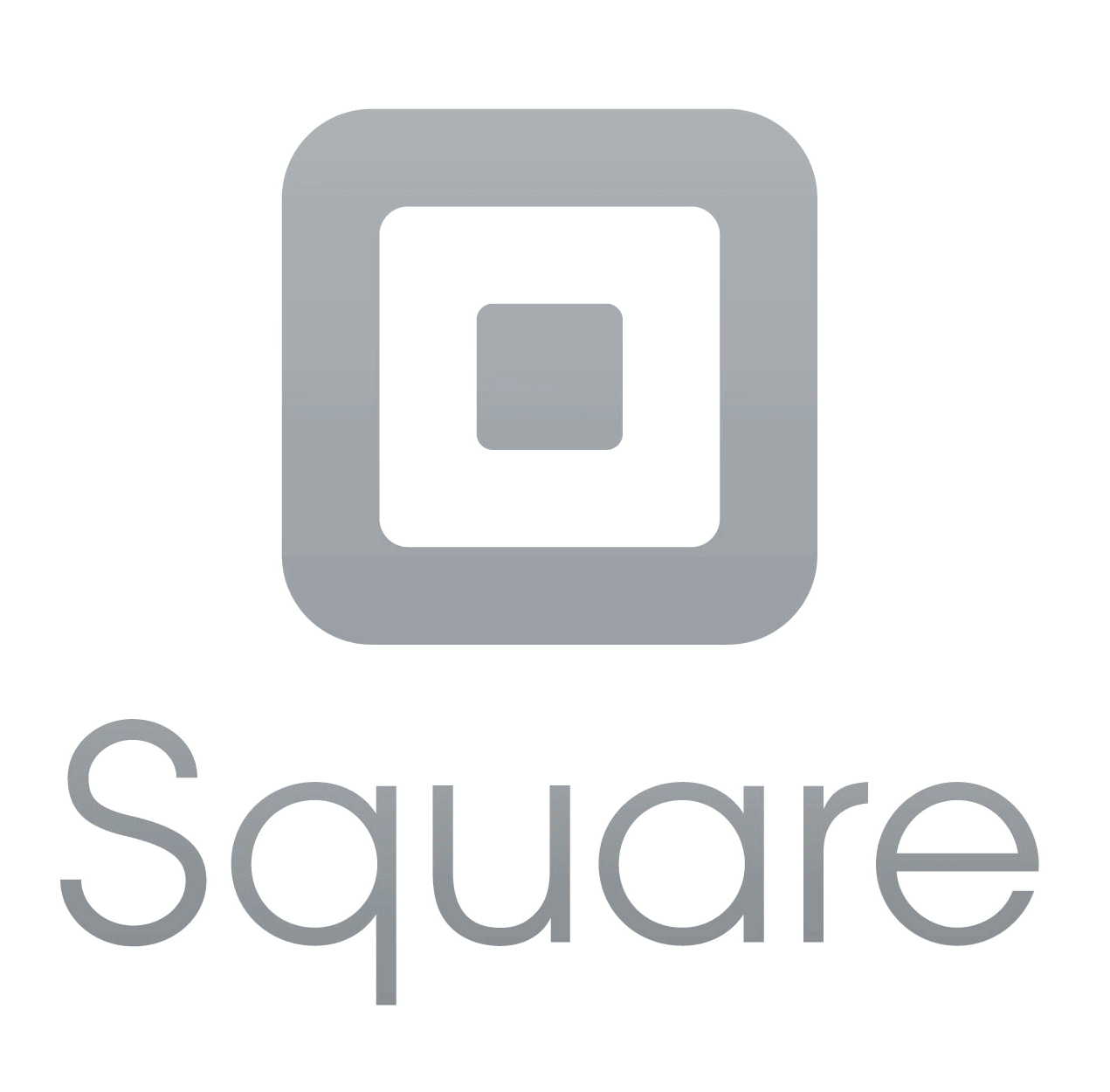 This is a unique POS system designed specifically for food truck vendors. The simplest explanation for what Square is that it's a mobile payment processing solution that allows you to take orders. And what's more, there's no monthly fee. Square is best known for its fast and easy to use credit card processing.
Square POS Cost & Pricing
Square's pricing is simple. There are no hidden fees or pricing tiers. Let's break it down.
Basic Rates and Fees:

Monthly fee: $0.
Headphone jack reader: $0.
Swipe transactions: 2.75%.
Keyed-in, Card on File, and Virtual transactions: 3.5% + $0.15.
eCommerce transactions, invoices: 2.9% + $0.30.
Other fees: none.

There are also several add-ons:

Stand plus chip reader: $169.
EMV-only headphone jack card reader: $29.
EMV/NFC Bluetooth-powered card reader: $49.
Dock for EMV/NFC reader: $29.
Gift cards: per-card cost (starts at $2 per card and drops as you order more).
Square Appointments: $30/month for one person, $50/month for 2-5 staff, $90/month for unlimited staff.
Square Payroll: $20/month + $5/month per employee paid.
Employee management: $5/month per employee.
Email marketing: $15 per month and up, depending on package.
There is no early termination fee for contracts or locked-in contracts with Square.
Cloud-Based or Locally Installed
Square is a cloud-based POS system, running entirely off an iPad or similar device. All data will be synced with the cloud and dependent upon an internet connection to the iPad.
Hardware and Software Requirements
Square can run off iPads with iOS 8.0 or later, but is also compatible with iPhones and iPod touches. Some features, such as receipt printing, are iPad exclusives. Their Android support is a bit spotty, but works so long as the device runs Android 4.0 or higher, with GPS and Google Play enabled.
Ease of Use
Square is one of the easiest to use POS systems out there. Even the advanced features are simple to learn. All the features are intuitive and make sense, and the customization options allow you to go about things your own way. Easily accept payments when on the go.
Features
The feature suite is pretty basic, which is a huge downside. You'll need a lot of integrations and add-ons for advanced functionalities. The basic feature set is a bare-bones method of accepting payments in exchange for items or services. You can find a huge list of available integrations and add-ons on their website.
Customer Service and Support
Customer support has been a consistent problem for Square customers. They offer phone support now, but they didn't always do that. They have a useful support site that you can use to troubleshoot issues on y9our own, and you can reach out to them at their support email. Part of the reason for the strain on their customer support system is that so many merchants use their service, which is a testament to the product in its own right.
Downsides
Customer support is going to be your biggest issues. And while there are no monthly fees, you will quickly discover that the more features you need, the more integrations, add-ons, and hardware you will need to purchase, some of which come with monthly fees.
---
POS with the Most Customizable Menu: TouchBistro

TouchBistro is a drink and grossing food truck POS software that comes with a wide range of features and point-of-sale software. It is suited for various restaurants of all sizes, including quick- and full-service restaurants. This POS system is used by many establishments around the world, including some large brands.
TouchBistro POS Price
TouchBistro has flexible payment plans to suit any business layout, size, and venue type. There are four different plans, each of which is charged annually.
Solo ($69/month) – For restaurants that need only 1 license
Dual ($129/month) – It allows for 2 licenses
Team ($249/month) – Up to 5 licenses, ideal for medium-sized restaurants
Unlimited ($399/month) – Unlimited licenses for as many users as you need, perfect for growing and large businesses
Cloud-Based or Locally Installed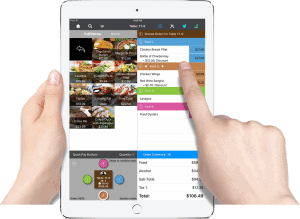 Designed as a hybrid solution, TouchBistro POS provides restaurants with the reliability of an offline, local system along with the suitability of a cloud-based system.
It runs on a local network, allowing restaurants to continue operating if the Internet goes down for some reason. On the other hand, TouchBistro's system offers the availability of cloud-based reporting that provides insight into your business.
Specific Industry
TouchBistro POS is designed specifically for the restaurant industry. In addition to the restaurants, it is suitable for different types of businesses in the food industry, including cafés, diners, fine dining, breweries, food trucks, bars, and clubs. If your business is in this industry, TouchBistro's system could be your top choice.
Hardware and Software Requirements
TouchBistro software runs on Apple devices like the iPad and Apple Mac Mini. It requires a wireless router for a local network. If you are running a small business, one router and an iPad is going to be all the hardware needed. However, if you use multiple iPads at a time, then you will also need a local server with a central hub to sync between all of your devices.
Features
TouchBistro POS system is loaded with features that can add to the effectiveness of your restaurant by quickening day-to-day processes like assigning tables, taking bookings, sales data, and paying employees.
The following is a list of key features:
Customer relationship management (CRM)
Menu management
Inventory management
Floor plan management
Staff management
Tableside ordering
Reporting and analytics
Lock-in register
Self-ordering kiosk
Automated pricing
Some of these features can be found in most POS systems, while others (like table and floor plan management) are quite rare and only available in a few restaurant POS systems.
Customer Service and Support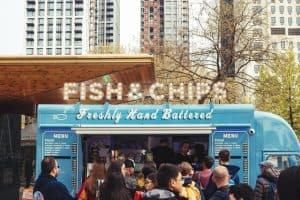 There is an incredible amount of resources and information on the TouchBistro website, including hardware setup guides, video tutorials, and step-by-step guides. Aside from that, there are many helpful reports and analytics that will give you a better understanding of how to use the POS.
In addition to all these resources and articles, TouchBistro also provides 24/7 customer service. If you want to get in touch with them, you can do it via email or phone. It's also possible to reach out to them on social media.
Downsides
As a hybrid system, TouchBistro is meant to work on a local network besides cloud-based reporting, meaning it does not hinge on the Internet. While this can be an advantage when it comes to internet outages, it's not the right fit for those preferring fully cloud-based systems that don't require setting up a local network.
Apart from this, Apple has officially discontinued AirPort Extreme routers. So, the tablet you use as a POS terminal must be iPad, whereas the computer for your network is supposed to be a Mac. If you're looking for a POS system that can be used on Android tablets or PCs, TouchBistro may not be the best option for you.
Food Truck POS with a Bluetooth Printer: Harbortouch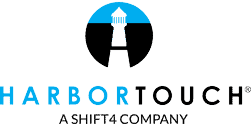 Harbortouch prides itself on offering a robust POS system for food trucks, focusing on ample features to help you power through long lines. With this POS solution, you can operate efficiently as you'll be able to provide solid customer service. This is because Harbortouch's system helps you cut the transaction processing time and has other money-saving features.
Harbortouch wouldn't be the system it is today, though, if not for the powerful reporting they perfected over the years. The system puts valuable data in your hands, such as your best-selling items or cross-selling opportunities. Also, you have the ability to pull reports for your sales data by the hour, day, month, or year.
Harbortouch POS Pricing
Harbortouch normally offers a three-year contract, which is automatically renewed for two years thereafter. This is unless you cancel 30 days in advance of the renewal. If you cancel early, you may have to pay an early termination fee for the months that remain in your contract.
Harbortouch actually offers three different pricing plans. The Harbortouch Elite POS plan will cost you $49 per month with a required $20 per month support fee (per POS terminal).  These prices apply to food truck opeations, which fall under the Retail category.  The Harbortouch Echo plan costs $29 per month with no monthly support fee and a $79 annual support charge. All plans include free hardware and lifetime warranty.
Fully Customizable System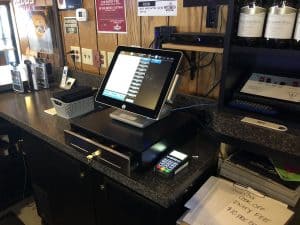 With this POS, there are three modes of functionality that can help meet the requirements of your business. With a useful cash register interface, you can ring up sales fast by setting up custom buttons for items that are ordered often. Also, there's a basic calculator functionality to help you make quick calculations.
Since this system has lots of modules and features, chances are you won't need all of them. Harbortouch understands this, which is why you can hide the ones you don't need. Set categories for different food items and add modifiers as needed.
Top Features
With an intuitive interface, training is painless and operations are super-efficient. One feature we really love is the ability to search by keyword tags, where you can search for any item. This is not the only feature though, as there are many more.
Add discounts or special requests
Hold tickets for later checkout
View inventory to avoid running out of stock
Manage employees (with built-in time clock)
Loyalty functionality
Sales summary by department, employee, order type
Track employee cash and credit card tips
Remote reporting
Other features include lists of all transactions for each tender type and labor detail. With the LighthouseTM platform, you can enjoy 24/7 remote access to your system. View reports online and make changes as needed. You don't have to be physically present at your business to do so.
---
Get FREE POS System Quotes
Ready to Utilize a POS System In Your Food Truck Business?
After comparing various POS systems for food trucks, Shopkeep appears to be the true winner. With no hidden fees, Shopkeep offers software that helps turn your business into a profitable venture.
Food truck owners need the right tools to succeed in this quick service business. For example, ShopKeep boasts how their POS cuts transaction times in half, which will help you make more money per hour.
Next, Revel Systems offers a portable solution for your mobile business. As food trucks are a business on-the-go, features like real-time reporting and employee management features are vital.
Food trucks need to manage their operations efficiently while on the road. If you are just getting into the food truck business, Square can be a great choice for fast transactions and low initial costs (no monthly fees).
Ideally, you want a POS system that offers an intuitive order and payment flow system. With real-time analytics, you can see what's selling most and your busiest time of the day.
Choose POS software based on the features you need. While every system will require some level of customization, the choices listed her are most ideal for food truck operations.