(Last Updated On: June 7, 2021)
All of the biggest challenges a pharmacy is facing today can be solved by a mobile POS system. For example, if your pharmacy is delivering medication to patients in the hospital or at home (on bed rest), a mobile POS can help with filling their prescriptions. Alternatively, a small pharmacy with a limited number of point of sale terminals can cut the lines by serving customers on the floor using tablets.
Pharmacy POS system needs to handle a large number of SKUs, provide automated text and email alerts to patients to pick up their medicine and provide Pseudoephedrine Real-Time Monitoring. Multiple store support and E-Prescribing could are important features for all large pharmacies. Other than those unique features, the system needs to provide sales reporting and employee management which is standard to any retail POS system.
Based on our research, and after speaking to a few of our clients, we decided Liberty Software is the best pharmacy POS system. This system is a pharmacy management solution offering a suite of useful features, like inventory management, integrated workflow, task management, and document management. It's primarily designed for independent, smaller, outpatient, and multi-chain pharmacies.
If you like to consider other choices, in your quest for higher sales and better pharmacy management, check out the two other pharmacy POS systems.

Top 3 POS Systems for a Pharmacy
| | | | |
| --- | --- | --- | --- |
| Price | Quote-based | Quote-based | Quote-based |
| Software | Hardware-based | Hardware-based | Hardware-based |
| Cloud Based? | No | No | No |
| Customer Support | Client Portal | Client Portal | Client Portal |

1.Liberty Software – Top Pharmacy Management Software:

Liberty Software is the industry leader in pharmacy software design.
Three Modules
The software suite is primarily comprised of three integrated modules. There is pharmacy management, pharmacy POS, and multi-store management modules. The pharmacy management software is useful for users to design their own workflow and various prescription checks.
Users have the option to send automatic text messages and email alerts to remind customers when they are in need of prescription refills, how long they have to wait for a prescription to be filled, and when the prescription is ready. These convenience tools are a must-have for any modern pharmacy.
Liberty Software's POS module allows pharmacies to accept payments from EMV chip cards, health savings cards, credit cards, Apple Pay, and Google Wallet. There is also electronic signature functionality built into the system.
The multi-store management module allows customers to access their tools from anywhere and at any time. Prescriptions can be transferred within pharmacies and can maintain pricing across stores. 
Pharmacy Point of Sale Module
For a pharmacy, a POS system needs to be more than just a cash drawer. Liberty Software ensures just that with a full feature list:
Modern Payment Processing: Liberty's point of sale is ready for today's complex payment processing. Liberty enables your pharmacy to accept credit cards, EMV chip cards, Apple Pay, Google Wallet, and Flex and Health Savings cards.
Front End Inventory Management: Finally get a handle on your front end inventory. Manage inventory, place electronic orders with wholesalers, and print shelf barcodes.
Capture signatures: electronically capture signatures for third-party audits, pharmacist counseling, credit cards, and even custom restrictions. Drive through and delivery signatures can also be captured with ease.
Pseudoephedrine Real-Time Monitoring: Track over the counter sales for pseudoephedrine and restrictions for monthly limits. Real-time monitoring (available in many states) with NPLEx eliminates double entry and manual paper logs.
Patient Facing Display: Liberty's point of sale powers a customer facing display for custom advertising and line items during checkout.
PCI Compliant and IIAS Certified: Security is very important in today's world. Liberty's point of sale is PCI Compliant and also IIAS Certified for Flex and Health Savings payment processing.
Ease of Use
The last thing you want with a pharmacy POS is a hard to use and clunky user interface. Such a thing could lead to mistakes with someone's prescription with possibly fatal results. Avoid that worry with Liberty Software's easy to use interface, which boasts a quick employee learning curve.
Workflow to fit your pharmacy: Customizable stages to fit your pharmacy's workflow.
Text and Email Patient Alerts: Make sure everyone stays up-to-date on the status of their prescription.
Five-Star Dashboard: Identify problem patients with a rating system, so you can be better prepared.
Refills: Auto-refill and refill management features allow you to be proactive with patients.
Easy Inventory Control: Easy-to-use "Want Book" allows you to easily manage your inventory and interact with vendors.
Customizable Prescription Labels: make sure no information is lacking on prescription labels.
Reporting: gauge what your pharmacy needs to do with a detailed reporting functionality.
Pricing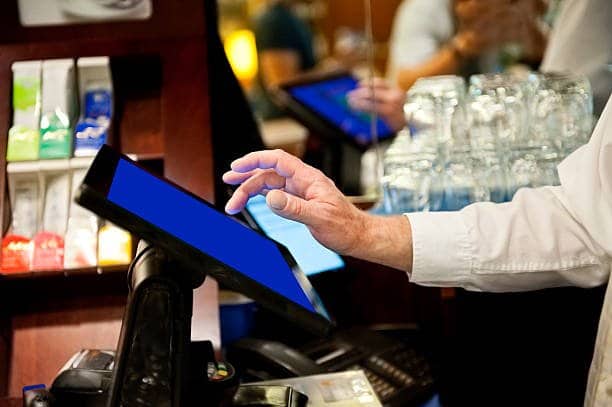 For pricing options, you will need to contact Liberty Software directly, as the pricing is based entirely on the needs and circumstances of your pharmacy. Contact them via phone at 800-480-9603 or 817-488-4612 or by Fax at 817-488-2861. Or fill out a form on their website for email contact.
Customer Service
Phone service is available as well as an online service center for registered users.
Cloud-Based or Locally Installed
This POS runs off of local hardware, so there will be a setup cost associated with the hardware needed to run the software.
Downsides
Customers don't report too many downsides with Liberty Software. The only one that is easy to see is there is no upfront pricing scheme, requiring you to go through the process of contacting them to find out how much it will cost to use their system.
Get A Quote from Liberty Software
---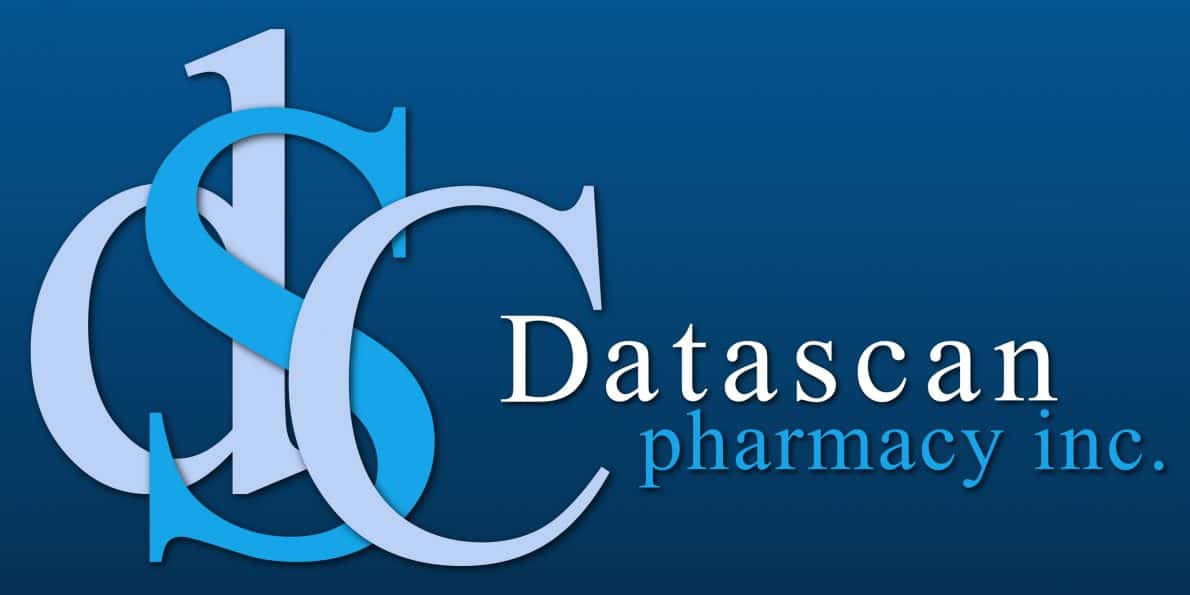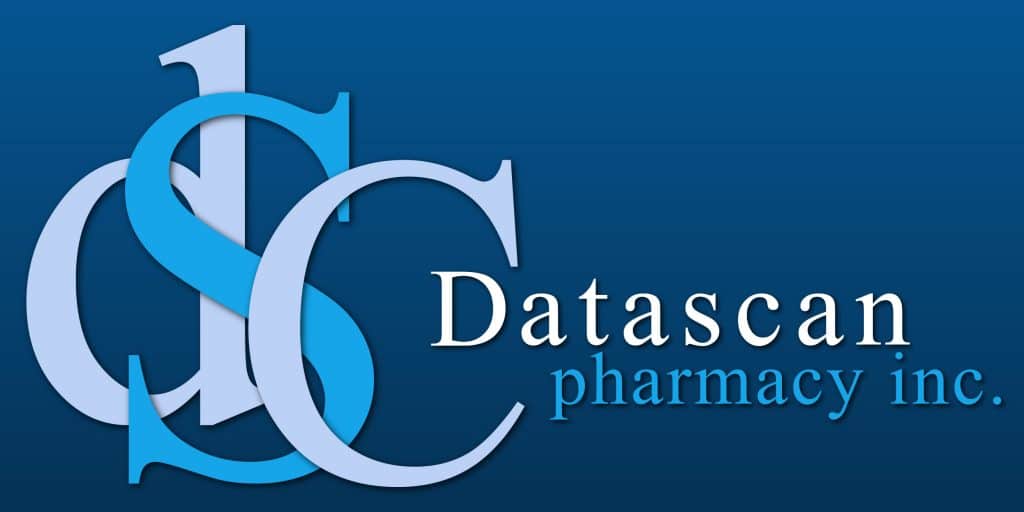 This is a good solution for independent retail pharmacies, hospital pharmacies, outpatient pharmacies, doctors, dispensaries, and long-term care management businesses. Like Liberty Software, this system offers a host of useful features.
They are also a family-owned company for over 35 years, if that sort of thing informs your purchasing decision. They boast being consistently ahead of the competition in terms of their technology.
Features
Datascan comes packed and loaded with features that are sure to make your pharmacy business run smoothly.
Winpharm Automated Scheduler: automate boring tasks with an automated scheduler that will do things like auto refills and reaching out to clients about their prescription statuses.
Mobile Refill Application: customers can get a secure log-in and profile to manage all their prescription refill needs.
Maintenance Medication Utility: automatically reach out to patients' doctors with new RX requests.
MTM Integration: Medication Therapy Management (MTM) software is integrated right into the system so that you don't have to log into other websites to manage those features.
Internet Refills: for patients that don't have smartphones and can't download the application, they can do everything online from a computer as well.
Patient Medication Synchronization: synchronize patient medications so that they are filled the same time of the month helps build a good reputation for your pharmacy and a streamlined workflow.
Customizable Software for your needs: log-in to "My Store Options" and customize many areas of the software to work the way you want it to.
Central Filling Queue: RXs and refills come from many different sources, which can be confusing. Centralize all of them in one location with this software.
National Doctor NPI/DEA lookup: looking up and adding doctors to your system has never been easier!
Newly Redesigned Touch Screen for POS: makes everything more user-friendly.
There are numerous other features, so head over to their website to find out about all of them.
Pricing
Like Liberty Software, you will have to contact Datascan to figure out a pricing scheme that is dependent on your particular needs and circumstances. This is going to be a particularly common requirement for pharmacy POS systems, as there is no one-size-fits-all POS system for pharmacy needs. Contact Datascan at 877-222-RXRX or at [email protected].
Customer Service and Technical Support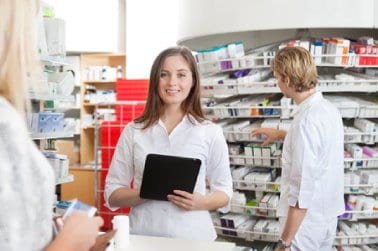 There is an online support center for registered clients via their website.
Cloud-Based or Locally Installed
Like most other pharmacy POS systems, it is locally based and not in the cloud. There will be a significant hardware setup cost associated with this system.
Downsides
Depending on your needs, there are almost too many features. But they allow you to select the features you need the most. Again, no upfront pricing scheme means you'll have to go through the work to get a quote.
---

HBS products and services have been known for over 35 years in both independent and chain pharmacies. They have also seen use in institutional/nursing home pharmacies, and mail order/central fill pharmacy environments.
Product Features
Like our other picks in this article, HBS Pharmacy Software's POS system offers a useful suite of features to help get your pharmacy efficiently operating.
Automatic refills: cut the fat from the work of doing refills, which saves time and equals higher profits.
Barcode generation: create custom barcodes to suit your needs.
E-Prescribing: let customers interact with your pharmacy online, cutting down long wait lines and increasing efficiency.
Insurance processing: built-in insurance processing integration means less wait times and frustration for customers and an overall smoother ride.
Inventory management: one of the most time inefficient activities of any business, HBS makes it easier to manage inventory which allows you to focus on what really matters: the customers.
Mutli-Store Management: have more than one pharmacy location? No problem, HBS's POS system will scale with your business.
Rx Image Scanning: security is the name of the game with prescriptions, especially since there is such a large amount of room for error and abuse in this business. Have peace of mind with Rx Image Scanning.
Electronic signature capture: cut down on paper receipts that need signatures by doing it electronically instead. That's an operating cost eliminated!
Request a Demo
HBS will allow you to have a demo where they can demonstrate why their software suites are the most innovative in the industry. They will personally take the time to demonstrate to you how easy their system is to use and why it can benefit your software, all before you make the commitment to purchase any of their services!
Customer Service and Technical Support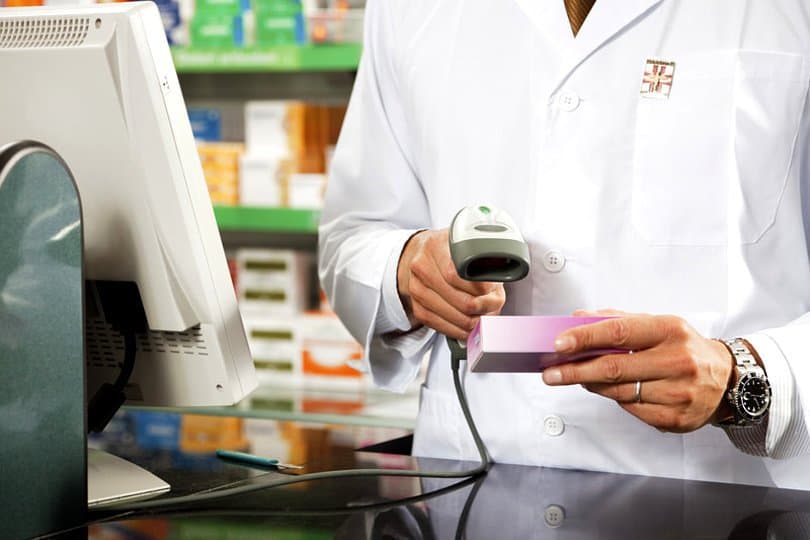 Are you replacing your pharmacy's POS system? HBS experts will provide you with guidance and comfort in understanding your options, even if you are comparing other systems! Make your life easier by having the experts come directly to you so that you don't waste a lot of time trying to figure out everything on your own.
They have a dedicated client support page where you can fill out a form and get a response. This page is also filled with contact information in case you wish to reach out in other ways. You can email them at [email protected] for general inquiries, or at [email protected] for POS related inquiries. [email protected] exists if you are considering getting their software and want to schedule a demo or purchase services.
Their general support hours are Monday-Friday, 8am to 8pm ET and on Saturdays from 8:30am to 5pm ET. They also have emergency support hours.
Pricing
Similar to the other options in this article, the only way to get a pricing quote is to contact the company. Their quote will reflect the circumstances of your pharmacy as well as its specific needs.
Cloud Based or Locally Installed
This is a locally installed system that will run on-site.
Downsides
Their software and hardware services are spread out across a lot of departments, so navigating their support numbers and emails can get confusing and result in a lot of extra wait time for getting your issues solved.
---
Our Final Review
All three of the options we have reviewed here are rock-solid options. Each one has a commitment to making sure pharmacies run smoothly and efficiently, and provide numerous software and hardware products and services. It is really hard to give a solid #1 because none of them offer a cut-and-dry pricing scheme with which to compare affordability.
Therefore, we have to go with what other people have said. Liberty Software wins our top pick because of its consistently high reviews and praise from current and former customers. When in doubt, go with past experience.
People have stated that Liberty Software is easy to use, install, and gets the job done. The company has also been responsive to all of their needs as customers, never hesitating to resolve technical issues as quickly as possible. Whether independently owned or part of a chain, your pharmacy is in safe hands with Liberty Software.
It is a tie between the other two. Datascan is a family owned business that is always trying to innovate on the software side of things, so if you want guaranteed cutting edge software and to support their family, go with them. HBS also has a 35-year track record of success and has built up quite a reputation for itself, so they are also a solid option.