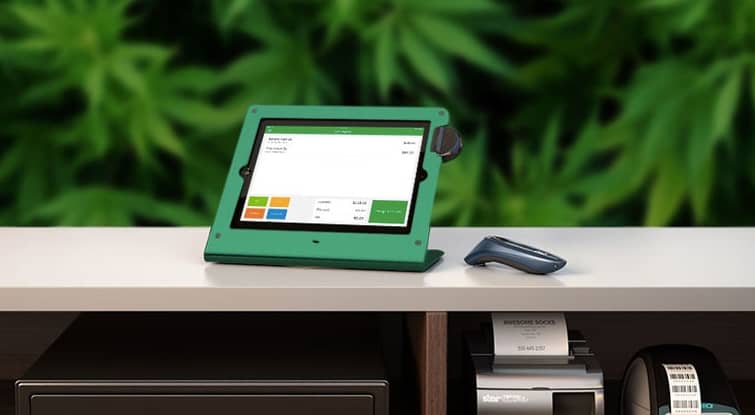 Even though the usage of cannabis over the years has increasingly become socially acceptable, as a dispensary owner you should always remember that your business must operate under strict guidelines and laws. One of the most important tools to help you achieve this and make your work easy is a dispensary POS.
Essentially, the best dispensary POS system will aid with processing incoming cash, managing inventory, and other core functions. The right dispensary POS software could save you money and time. It could also help you to run back-end and front-end operation more efficiently.
The best POS system is the core of your dispensary. In other words, it's important that you do your homework first before you commit to a dispensary POS system. Remember, a POS system can effectively make or break your business.
Our Top Dispensary POS System: Cova Dispensary

Today our top pic is Cova Dispensary POS. it is a reliable point-of-sale system, which is built for the industry based on years of research and expertise. Cova is a reliable point-of-sale system that is built with the core purpose of enabling dispensary owners to deliver experiences. It does this while running their operations legally and efficiently.
This Point-of-sale minimizes human error and sell fast. This lets your workers focus more on keeping your clients happy without any spectra of technical difficulties. Also, Cova POS is built on open APIs, thereby making a connection to your already existing systems hassle-free and seamless.
Top 3 Cannabis & Dispensary POS Systems 2018
Starting at $449

Free software updates
Customer relationship management

Takes different kinds of payments

Loyalty program

24/7 customer support available through phone, email, chat and more.

Inventory tracking

Platform: Online and Mobile

Operating Systems: Windows

Mobile Platforms: Android

Contact vendor for Pricing Details

Customer Loyalty Programs

Auto-Generate Prices

Cumulative Price Points

Custom Product Labels

Customizable Fields

Automated Task Reminders

24/7 email customer support

Works better with Windows, Mac, and Linux

Individual pricing is not yet available to the public

Contact vendor for Pricing Details

Apply discounts

Cumulative Price Points

Customizable Fields

Online Ordering

Customer Loyalty Programs

Inventory tracking

Quote and estimate creation

Platform: Online and Mobile

Operating Systems: Windows, Mac, and Linux.
Get FREE POS System Quotes
Our Best Dispensary POS: Cova Dispensary POS

Cova POS is a cannabis retail software, which has been designed and build to elevate your dispensary experience. Its Point of Sales Suite runs a modern dispensary smoothly and easily. Cova dispensary POS have made complex tasks to become simple, hence allowing you to focus on what you love and make your business grow fast.
Accessibility
Since Cova Dispensary POS can easily be accessed on mobile phones, sales can be made by users behind the counter as well as the store. Through the POS interface, you can access information like pricing, product descriptions, promotional information, and available stock.
Another great accessibility feature from Cova Dispensary is the offline feature. With the offline feature, you can access your POS system at any time. This means your customers do not need to worry about paying for their product if your internet is down.
Data Tracking
Inventory management tools in this POS allow owners to consolidate stock data from different channels, identify popular items and track product sales by weight. The software also stores consumer information in a searchable database as well as tracking consumer loyalty. Cova POS comes with open APIs which enable integration with other third-party software.
Other data this POS tracks prevent you from having your license revoked. Cova Dispensary requires that all customers scan an ID to prove their age. It also automatically tracks how much a customer has purchased, preventing any excessive sale.
Pricing
This POS system and its software are affordable. Cova has different price points for each business it interacts with. This purchasing price is dependent on the volume of customers and sales.
Cova is one of the easiest systems to understand. It is simply a better option for dispensary owners who are just getting started.
Our Second Best Choice for Dispensary POS: BioTrack THC


With a decade of experience, BioTrack THC have worked with different dispensary owners and dispensaries to understand the cannabis business as well as identify essential needs of licensed operators. Thereby creating a compliant Dispensary POS that boasts a comprehensive suite of additional business tools to help you run each and every aspect of your business.
Customizable
Once you have this POS, you can easily customize your inventory, systems workflows, permissions, etc., so that it can be able to meet the ever-changing needs of your cannabis business. With BioTrack THC you can take advantage of easy-to-use CRM (Customer Relationship Management) tools.
State Regulations
BioTrack THC is unique because they also provide services for various government entities. This gives you an advantage as a dispensary owner. Your POS system for your dispensary will allow you to ensure your employees and customers are following every state regulation.
Access Data to Automate Sales
This POS allows you to put dispensary's POS data into action with targeted text and email blasts based on new inventory, purchase date, and to quickly move through item nearing expiration. As a matter of fact, one can mobilize his/her most valuable marketing technique – his/her customers – by setting up referral and loyalty programs to reward word-of-mouth and return customers.
This system has features that allow you to setup your discounts weeks, or even days, ahead of time. It also has integrated scales that populate weight and calculate price right on your computer screen, virtually eliminating human error, minimizing data entry, and tracking your inventory down to the exact milligram with their NTEP certified system.
Pricing
This company calculates their pricing differently than MJ Freeway or Cova. Instead of calculating pricing based on your number of sales and customers, they calculate pricing based on the state your business will reside in. This is because of the amount of regulations in that state.

MJ Freeway is by far, one of the leading software in this industry of dispensing cannabis, therefore being part of it is a daily thrill ride. With this POS, users can see gross profit and revenue, on-hand inventory, bud-tender performance, labor costs, as well as future projections for consumer sales and traffic.
Technology Integration
MJ software allows real-time integration with the best technology tools for menu integration, accounting, payroll, customer loyalty, just to mention but a few. All systems are updated if the data is changed in a single system. Thank God! No more double data entry. You can view data from each system in one place.
Customizable
A major feature of MJ Platform is the POS system's ability to grow and change with you. While many POS systems have the ability to provide data for multiple stores, MJ Platform takes this idea a step further.
MJ Platform allows dispensary owners to track dispensaries in multiple locations, including different states. This means that this POS system for dispensaries will even track regulations between states.
Regulation Tracking
This system understands that your time is very valuable. That is why they have a team of professionals who monitor marijuana regulations. Thereby ensuring that the POS system meets and even exceeds regulations -- so you do not have to. MJ Platform offers cannabis compliance easy.
Pricing
MJ Platform runs an affordable price point. Unfortunately, they do not provide any of this pricing on their website. MJ Platform meets each individual dispensary's needs and does not charge more than is needed.
This is a dispensary POS software which can really grow with the businessperson, MJ platform is easy to use, affordable, and a better option for individuals who are Marijuana business. MJ Freeway is suitable for marijuana business of different sizes and provides their owners with a POS, together with integrated customer management, and inventory management.
How to Select the Best Dispensary POS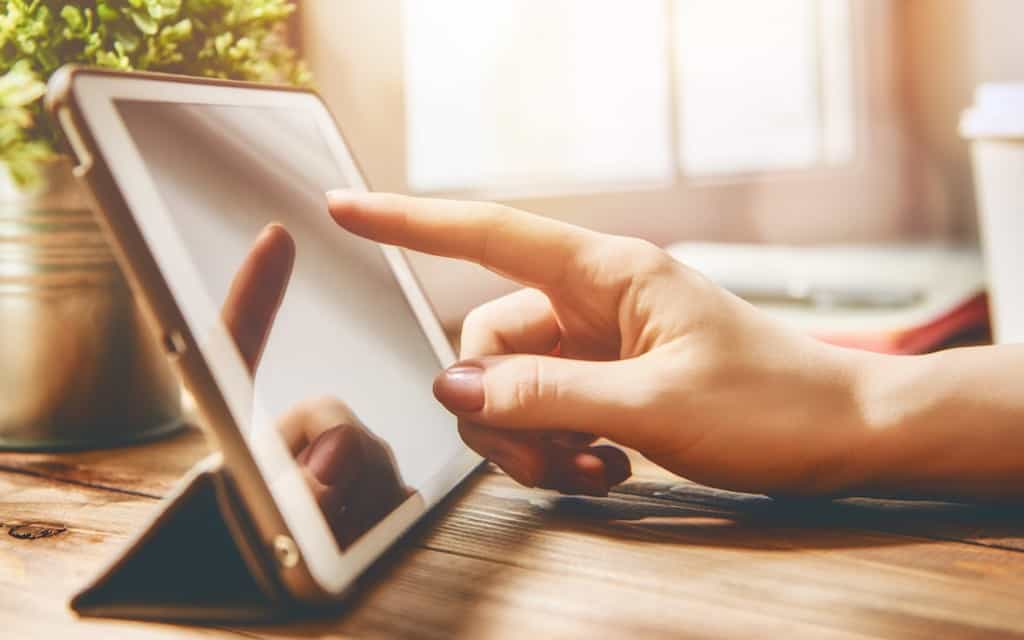 The growing cannabis business is primed for takeoff all across the nation. More than 30 states are already allowing the use marijuana for medical purposes.
Another 10 states are allowing its recreational use, and a firm cross-party political support for Marijuana laws continuing to increase. It's only a matter of time before one can buy marijuana as easily and quickly as a bottle of aspirin.
Having said that, let us look at the key criteria, which one you should thinking of as your choose the right point-of-sale system for your dispensary.
Reliability & Stability
One of the key features to think about when you are choosing the right point-of-sale software for your marijuana business is the stability and reliability of the system. In case of a security breach in any of your dispensaries, data can be lost together with sales. In return, this will cost you more cash.
Therefore, getting a stable and reliable point of sale software for your marijuana business provides the best opportunity for it to thrive.
Improve Budtender Performance
A well-designed dispensary based point-of-sale system works to help you improve your budtender's performance. Also, this tends to assist the budtenders to identify/know the goods which are available for sale. This ultimately helps provide a working solution in this entity.
For example, the seller does not need to remember the exact type of strains for specific ailments.  This is because this information will be provided in the dispensary point-of-sale system. Your budtenders can access the previous conditions that were treated, stock levels, the strains descriptions, prices, and other important data in a matter of milliseconds.
Product Design and User Experience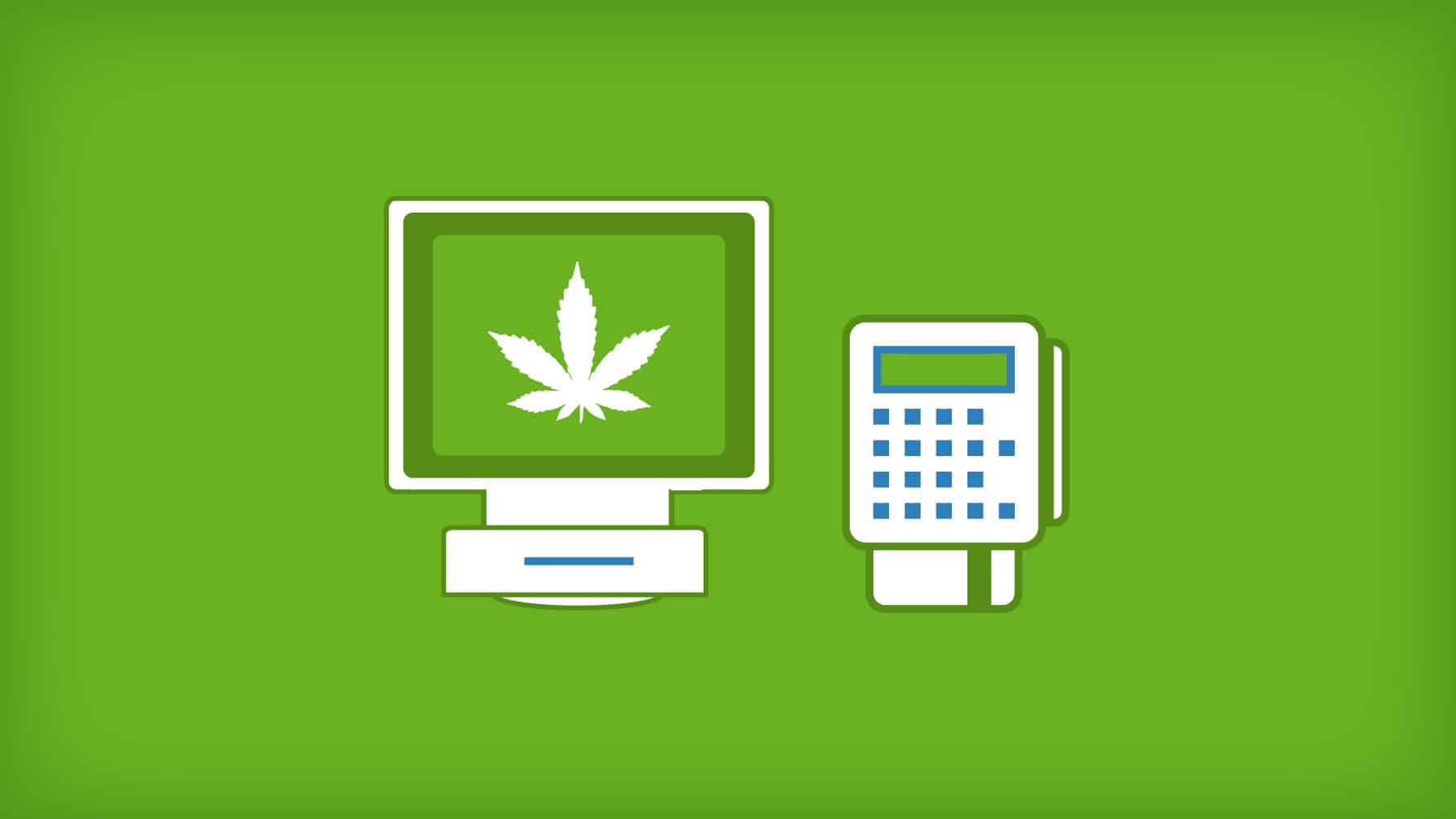 You should never underestimate the power of intuitive design. A well designed marijuana-specific point-of-sale software isn't easy to set up and operate. A well-designed POS system addresses specific operations in the cannabis industry.
Also, a well-designed system will help you have an improved interaction as well as improved customer satisfaction during the time you spend in the industry.
Staff turnover is another major issue that faces a lot of retail stores. With budtenders, as well as staff members, making their way in and out, it's critical to make sure that you have a powerful POS software that can easily learn the ways of your business. In return, this will end up saving you a great amount of cash.
Features That Keep You Compliant
Compliance is the number one administrative burden marijuana dispensaries have to deal with, every day. When dispensary owners violate these laws, their licenses are often revoked.
In simple terms, this means that if your license isn't operational, then you are not at work. This implies that every dispensary owner should strive to work for better trade in the industry. While certain requirements aren't the same in various industries a suitable marijuana based point-of-sale software gives you a great opportunity to remain compliant.
Locally Hosted or Cloud-Based
Perhaps one of the biggest fundamental choice you will have to make is where to store your data. POS systems for dispensaries can be hosted locally or hosted through a cloud-based server.
Local hosting of POS system involves running and setting up of your own server. This mostly entails absorbing the cost of the needed hardware and hiring of an IT employee. This method may also need additional investment in building renovations. Computer servers have certain cooling requirements, among other issues.
Remote servers store information through this process called cloud-based hosting. A third party maintains and operates these servers. This is probably the most popular option of the two since it is cheaper for dispensaries and poses minor technical barriers to entry.
This kind of hosting offers greater ease-of-use as opposed to self-hosted. Why?Because you do not require a full time IT specialist to operate your own server.
Ease of Inventory Processing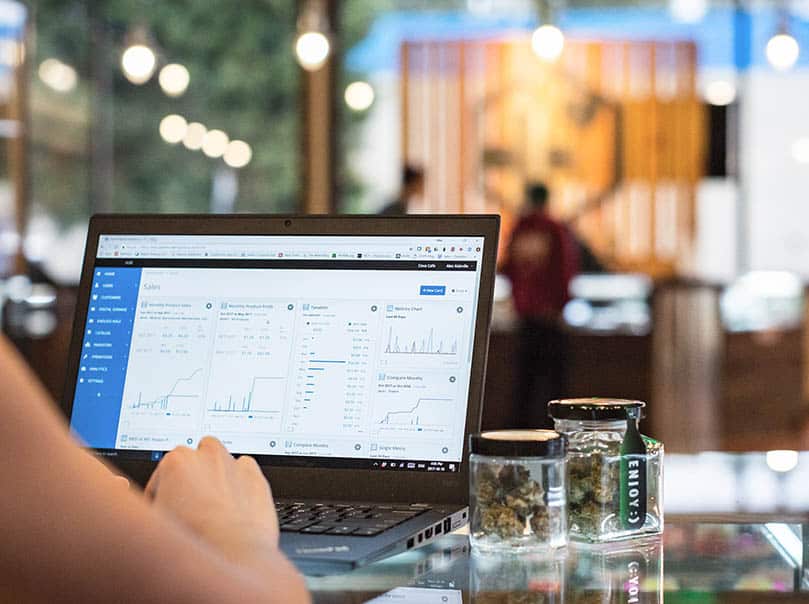 Anyone who has retail experience in any field likely has encountered the first-hand experience with the difficulties of inventory management. It is stressful enough to keep accurate track of a store that is full of clothes.
However, the state closely monitors these products. Remember, the state always expects accuracy when reporting down to the gram. Therefore, make sure you go with a POS that tracks all your inventory to the last gram. This will also provide you with the sales trend information you require.
Ultimately, this information lets the owner accurately judge the different products, strains, and weights. This sale trend information helps you keep stock in order to maximize revenue.
Ease of Integration With Other Systems
It's always essential to remember that your point-of-sale is not a complete standalone solution. There are other components to keep your dispensary running.
Your marijuana dispensary will certainly be using multiple software and hardware solutions. How the point-of-sale software you choose integrates with your other technology and services is an important consideration.
Cost of Ownership
The total cost of buying a Point Of Sale system for your dispensary can be deceptive in several ways. Most owners will mainly focus on reducing the first investment to their disadvantage over the long-term. This will cause them to disregard what upgrades or support may cost them in the near future.
Moreover, some POS software provides one with the ability to actually boost their revenues. Better consumer targeting, online ordering, and upsells with boost your revenue. Therefore, remember to consider positive factors as well.
Our Final Review for the Best Dispensary POS
There are a number of success secrets in the world of business. For dispensary owners, one of these key secrets is to manage and run your dispensary with a good POS system. Consider POS systems like Cova Dispensary POS, BioTrack THC, and MJ Freeway.
This list of the best dispensary POS system is hardly exhaustive. However, it should provide a good basis for readers to evaluate various POS systems. Hopefully, you can anticipate the impact POS systems they can have on their dispensary over time.
An ideal POS software will help you do everything you can to reduce your risks and expenses. At the same time, the POS system will give you all the necessary data and tools required to maximize your profits and customer experience.