(Last Updated On: August 5, 2021)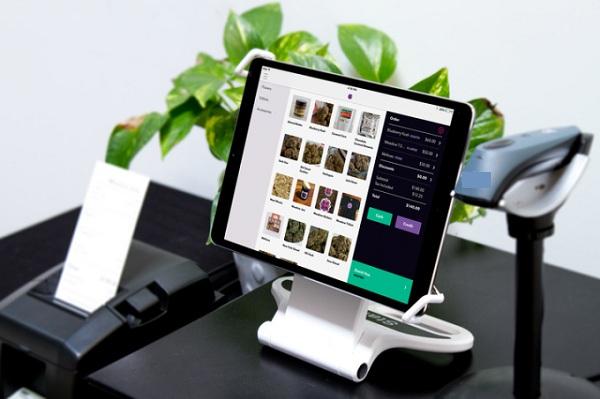 To successfully manage a dispensary, business owners or managers need a seed-to-sale solution that automates tasks like inventory management, employee management, purchase orders, and more.
To avoid headaches and fines, your cannabis software should offer ID scanning for age verification. The right POS system will use the customer information to create an entire profile, rewarding them with points for purchases and allowing for easy check-in at your store.
To fully optimize your cannabis business, generate reports that help you make smarter decisions. Take a detailed look at which products are best-sellers, who are your most productive employees, and which type of inventory needs re-stocking.
After personally testing ten different POS systems, we have narrowed it down to the two best dispensary POS systems: IndicaOnline and Cova. IndicaOnline's POS system offers the friendliest reporting feature and inventory management modules. Additionally, it's one of the only systems that offer all-in-one registers that ring up customers fast and create customer profiles in minutes. Finally, you can fully train employees on the system in less than two weeks. Cova is a strong runner up, with a 5-minute onboarding process and an average 1.4 second transaction time. It is on of the most feature packed options that you will find in the industry.
Ideally, you'll want to track all your vendors in one place and from any device. But more important than tracking vendors or managing inventory is the ability to avoid errors that can be costly. POS systems like Cova and IndicaOnline lets you prohibit sales past your set hours, and offer seamless state traceability.
Consider only getting a POS system that fully integrates with METRC to remain compliant. Finally, you'll want a system that lets customers place an order for pickup or delivery, whether through your website or an app.
Let's take a look at the top ten dispensary POS systems we tested and compared and see how they stack up.

Comparing the Top 10 Dispensary POS Systems 
POS System

Monthly Cost

Top Features

Compatibility

Support

Starting at $249/month

METRC Reporting, Real-Time Syncing


Compatible with Desktop & Mobile, Windows & Mac Platforms

24/7 Customer Support (Phone, Email, Live Chat)

Starting at $449/month

InventoryTracking, Customer Relationship Management,
Accept Various Payments

Compatible with Desktop, Android & Tablets

24/7 Customer Support (Phone, Email, Live Chat)

Quote-Based

Solid Loyalty program, Customize Item Pricing, Custom Product Labels


Works Best with Windows, Mac & Linux Platforms

24/7 E-Mail Support Only

Quote-Based

Apply Discounts, Cumulative Price Points, Customizable Fields, Online Ordering

Compatible with Desktop & Mobile, Windows, Mac & Linux OS

Phone & E-Email Support

Quote-Based

Fully Integrated Reporting, Loyalty Program, Order Management


Compatible with Desktop & Mobile / Windows & Mac Platforms

Phone & E-Email Support

HIPPA Compliant Patient Features
Managing and tracking patients is made easy by generating customer profiles through ID swipe or 2D barcode scanning. See patient's full purchase history, frequency of visits and other data. A customizable loyalty program can help reward and retain customers as well as drive sales.
Hardware
All plans provide a basic set of PayPoint hardware, including a receipt printer, cash drawer, MSR (magnetic strip reader), barcode scanner and customer-facing display (flip-for-signature screen).
Bluetooth connectivity and expansion ports allow for adding other peripherals such as an EMV reader, a handheld scanner, or a scale for weighing products. You can also opt to add Elo's NFC reader for contactless payments and proximity marketing.
IndicaOnline Pricing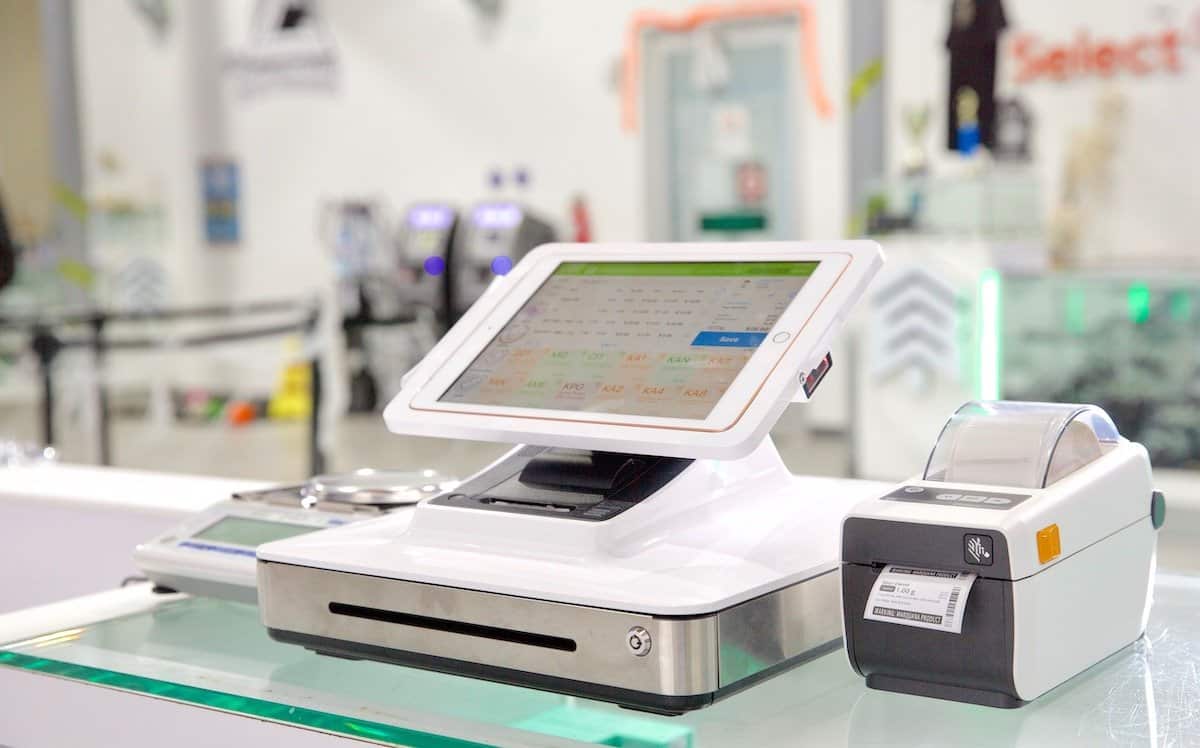 IndicaOnline's Basic plan costs $249/month if you pay for a whole year up-front, otherwise, it's $299 on a month-to-month basis. Basic grants two POS licenses and up to 10 staff accounts. The Elite plan costs $429/month when paying annually or $499 on a month-to-month basis.
It grants five POS licenses, up to 25 staff accounts, and delivery management features for up to five couriers. Also included is a TV-like screen for displaying product prices updated in real-time, along with a customer/patient queue display.
The Elite plan also allows for tracking staff time through a time clock, as well as integrating SMS/email marketing campaigns.
Pricing for the Enterprise plan is only discussed through direct contact with the company.
Integrations
IndicaOnline has a direct integration to Potify for those who want it, which includes a dedicated business page for the business. The POS also integrates with Weedmaps, including automatic syncing of your store's inventory and pricing to your Weedmaps profile.
Another integration is with Franwell's METRC Reporting Software. Sales and inventory reports sync in real-time with METRC API, making compliance reporting easy without even logging into METRC.
The Bottom Line
IndicaOnline undoubtedly offers reliable features and is among the best marijuana POS systems. With purchase limits, digital signage, reporting features, and overall retail management, this POS solution delivers it all, and in real-time too. Read our full review of IndicaOnline here.
Runner Up: Feature-Packed Cannabis POS Software: Cova POS


Cova POS is a cannabis retail software, which has been designed and built to elevate your dispensary experience. Its Point of Sales Suite runs a modern dispensary smoothly and easily. Cova POS has made complex tasks to become simple, hence allowing you to focus on what you love and make your business grow fast.
Accessibility
Since Cova can easily be accessed on mobile phones, sales can be made by users behind the counter as well as the store. Through the POS interface, you can access information like pricing, product descriptions, promotional information, and available stock.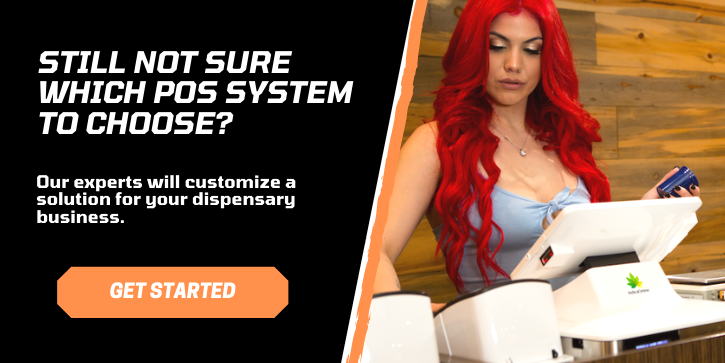 Another great accessibility feature from Cova Dispensary is the offline feature. With the offline feature, you can access your POS system at any time. This means your customers do not need to worry about paying for their product if your Internet is down.
Data Tracking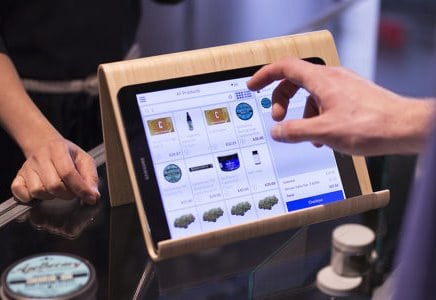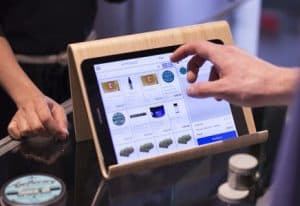 Inventory management tools in this POS allow owners to consolidate stock data from different channels, identify popular items, and track product sales by weight. The software also stores client information in a searchable database, as well as tracking consumer loyalty. As we mentioned before, Cova POS uses open API's which allows for integration with other third-party software.
Cova even has a feature that can save your dispensary license from being revoked. Cova requires that all customers scan an ID to prove their age. It also automatically tracks how much bud a customer has purchased, preventing you from selling more grams than you're supposed to.
Pricing
This POS system and its software are affordable. Cova has different price points for each business it interacts with. This purchasing price is dependent on the volume of customers and sales.
Cova is one of the easiest systems to understand. It is simply a better option for dispensary owners who are just getting started.
Solid Dispensary Management Software: BioTrack THC


With a decade of experience, BioTrack THC has worked with hundreds of different dispensary owners and dispensaries to understand the cannabis business. They also aim to identify the essential needs of licensed operators. Thereby, creating a compliant dispensary system that boasts a comprehensive suite of features. Features that can help you run each and every aspect of your business.
Customizable
Once you use this POS system, you can easily customize your inventory, systems workflows, permissions, and more. It can be able to meet the ever-changing needs of your cannabis business. With BioTrack THC, you can take advantage of easy-to-use CRM (Customer Relationship Management) tools.
State Regulations
BioTrack THC is unique because they also provide services for various government entities. This gives you an advantage as a dispensary owner. Your system will ensure your employees and customers are following every state regulation.
Access Data to Automate Sales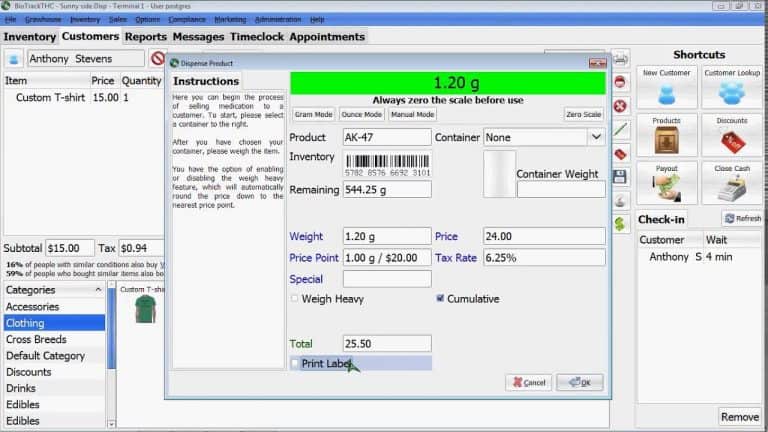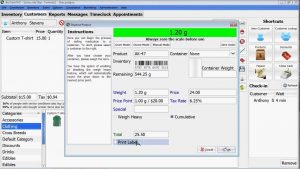 This POS allows you to put the dispensary's POS data into action with targeted text and email blasts based on new inventory, purchase date, and to quickly move through items nearing expiration.
As a matter of fact, one can mobilize their most valuable marketing technique; his or her customers. Simply set up referral and loyalty programs to reward word-of-mouth and return customers.
This system has features that allow you to set up your discounts weeks, or even days, ahead of time. It also has integrated scales that populate weight and calculate price right on your computer screen, virtually eliminating human error, minimizing data entry, and tracking your inventory down to the exact milligram with their NTEP certified system.
BioTrack THC Pricing
This company calculates its pricing differently than MJ Freeway or Cova. Instead of calculating pricing based on your number of sales and customers, they calculate pricing based on the state your business will reside in. This is because of the number of regulations in that state.
Solid Cannabis Compliance Software: MJ Freeway

MJ Freeway is definitely an industry leader, helping hundreds of dispensaries manage their sales, using a POS system. MJ Freeway's goal is to help you control expenses while increasing customer loyalty.
This POS system has some handy features, like allowing users to see gross profit and revenue, on-hand inventory, and bud-tender performance. Also, labor costs and future projections for sales and traffic.
Technology Integration
MJ software allows real-time integration with the helpful tools for menu integration, accounting, payroll, customer loyalty, just to mention but a few. All systems are updated if the data is changed in a single system. Thank goodness! No more double data entry. You can view data from each system in one place.
Customizable
A major feature of the MJ Platform is its system's ability to grow and change with you. While many POS systems have the ability to provide data for multiple stores, MJ Platform takes this idea a step further.
MJ Platform allows dispensary owners to track dispensaries in multiple locations, including different states. This means that this point of sale solution will even track regulations across different states, helping you remain compliant.
Regulation Tracking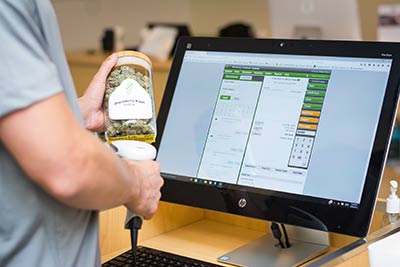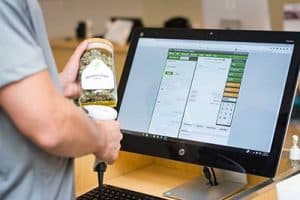 This system understands that your time is very valuable. That is why they have a team of professionals who monitor marijuana regulations. As mentioned previously, this system will help you meet and report early and directly.
The technology from MJ Freeway makes compliance easy. To date, MJ Freeway has processed over $10,000,000,000 in verified sales and boasts 7 years of cannabis analytics.
Pricing
MJ Platform runs an affordable price point, based on customer feedback. Unfortunately, they do not provide any mention of actual pricing on their website. MJ Platform meets each individual dispensary's needs and does not charge any outrageous or hidden fees.
This dispensary system can really grow with a dispensary owner. MJ platform is easy to use, affordable, and can even help you forecast future sales. It is suitable for any marijuana business, no matter the size.  Finally, this system offers integrated customer and inventory management.
Leader in Cannabis Retail: Greenbits

Greenbits is no stranger to the cannabis POS industry. The company was established in 2014, with a goal to empower cannabis entities with a solid platform that's easy to manage. Greenbits worked directly with shop owners to realize their true needs in a POS system. They figured out what was most important to them in terms of features, and what they would love to see added.
Seed-to-Sale Tracking

This is one of the most important features for a dispensary POS system, and Greenbits made sure their engineers worked to perfect it. The company believes it's important to maintain your license and go as far as tracking every package's ID using the software. Avoid critical reporting that even an inventory manager can overlook.
Greenbits believe that the "hardcopy" log system of keeping inventory is outdated. With POS technology, you won't have to hire expensive compliance advisors to remain compliant with the latest rules. Except, paper logs are time-consuming and can cause fines as high as $10,000 per occurrence.
What's neat about Greenbit's POS is the ability to prevent any one sale from exceeding the state regulation. Also, you can verify customer information when they check in and validate the information when they check out.
Loyalty Program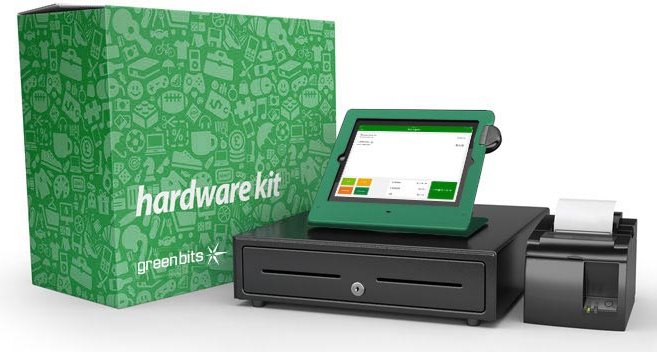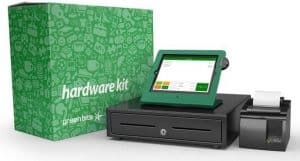 Greenbits has a solid loyalty program, as their POS allows clients to earn points for purchases made in your store. The customers can use these points towards future purchases, which will keep them coming back to your dispensary. You can even choose if your clients will accrue points per transaction or for how much they spent in total.
Additional Features
Customer Management – Manage customer data and reduce errors
Weigh Station – Create a truly personalized experience with a weigh station or scale
Register – Ring up orders faster with a simple and fast register
Emergency Mode – Keep your business running, even when you're offline
Transaction Limits – Prevent selling more than you should by state regulations
Cannabis POS Systems: Honorable Mentions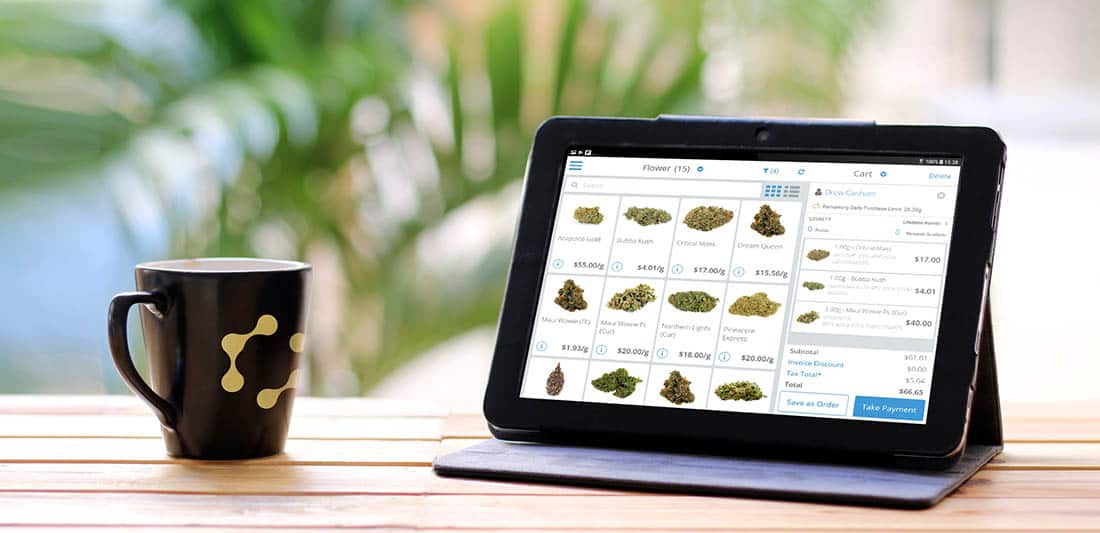 Entcart: For cannabis businesses desiring effective management and promotion to drive dispensary sales up, Entcart's POS solution is worth a closer look. Core functionalities are focused on selling, evaluating patients, and effectively managing inventory.
Flowhub: This cloud-based POS solution integrates with Metrc so you never have to worry about staying compliant with automate state traceability reporting. Hosted by Amazon Web Services and Google Cloud Platform, US-based cannabis dispensaries will appreciate its focus on POS functionality and inventory management features.
Flourish: For cannabis entrepreneurs who need a seed-to-sale solution that integrates cultivation, manufacturing, distribution and retailing, Flourish offers a POS to streamline operations and stay compliant.
An innovative aspect of this POS is how it can track the health, weight, and growing conditions of plants through RFID technology. Algorithms provide automatic alerts whenever some aspect of the operation fall outside state regulatory compliance.
Trellis: This POS is a system to help cannabis entrepreneurs manage and optimize their business operations from seed to sale. Cultivation, manufacturing and distribution are all integrated functionalities in Trellis, along with CRM (customer relationship management).
Also, real-time data analytics dashboards, and customizability to tailor it to your form of business. Manage purchase orders, inventory, compliant packaging and labeling, quality control, and waste disposal.
How to Select the Best Dispensary POS System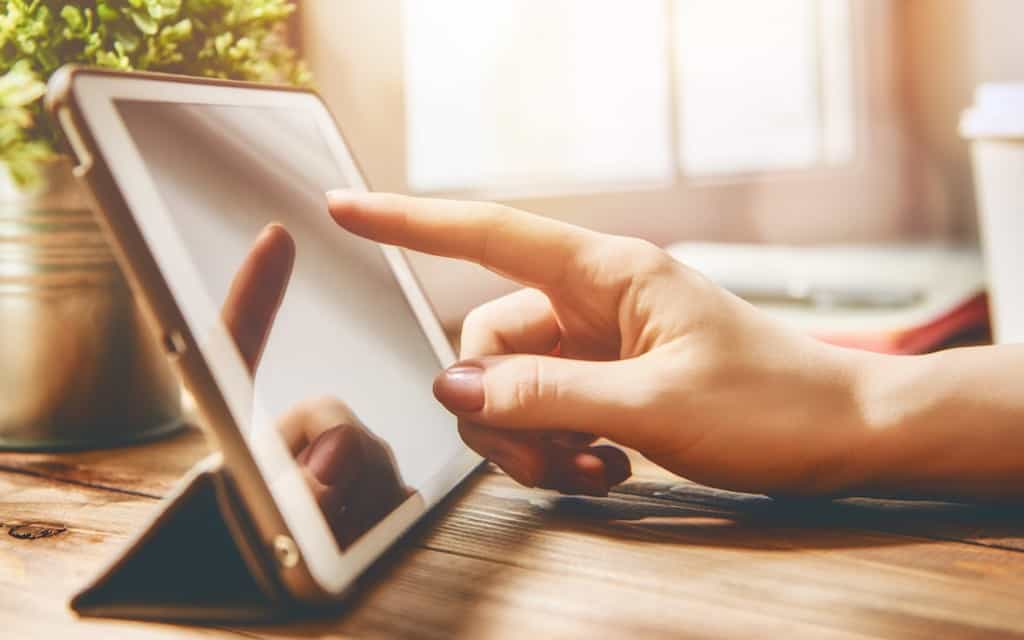 The growing cannabis business is primed for takeoff all across the nation. More than 30 states are already allowing the use of marijuana for medical purposes.
Another 10 states are allowing its recreational use and a firm cross-party political support for Marijuana laws continuing to increase.
Having said that, let us look at the key criteria, which one you should be thinking of as you choose the right point-of-sale system for your dispensary.
Improve Budtender Performance
A well-designed dispensary based point-of-sale system works to help you improve your budtender's performance. Also, this tends to assist the budtenders to identify/know the goods which are available for sale. This ultimately helps provide a working solution in this entity.
For example, the seller does not need to remember the exact type of strains for specific ailments.  This is because this information will be provided in the dispensary point-of-sale system. Your budtenders can access the previous conditions that were treated, stock levels, the strains descriptions, prices, and other important data in a matter of milliseconds.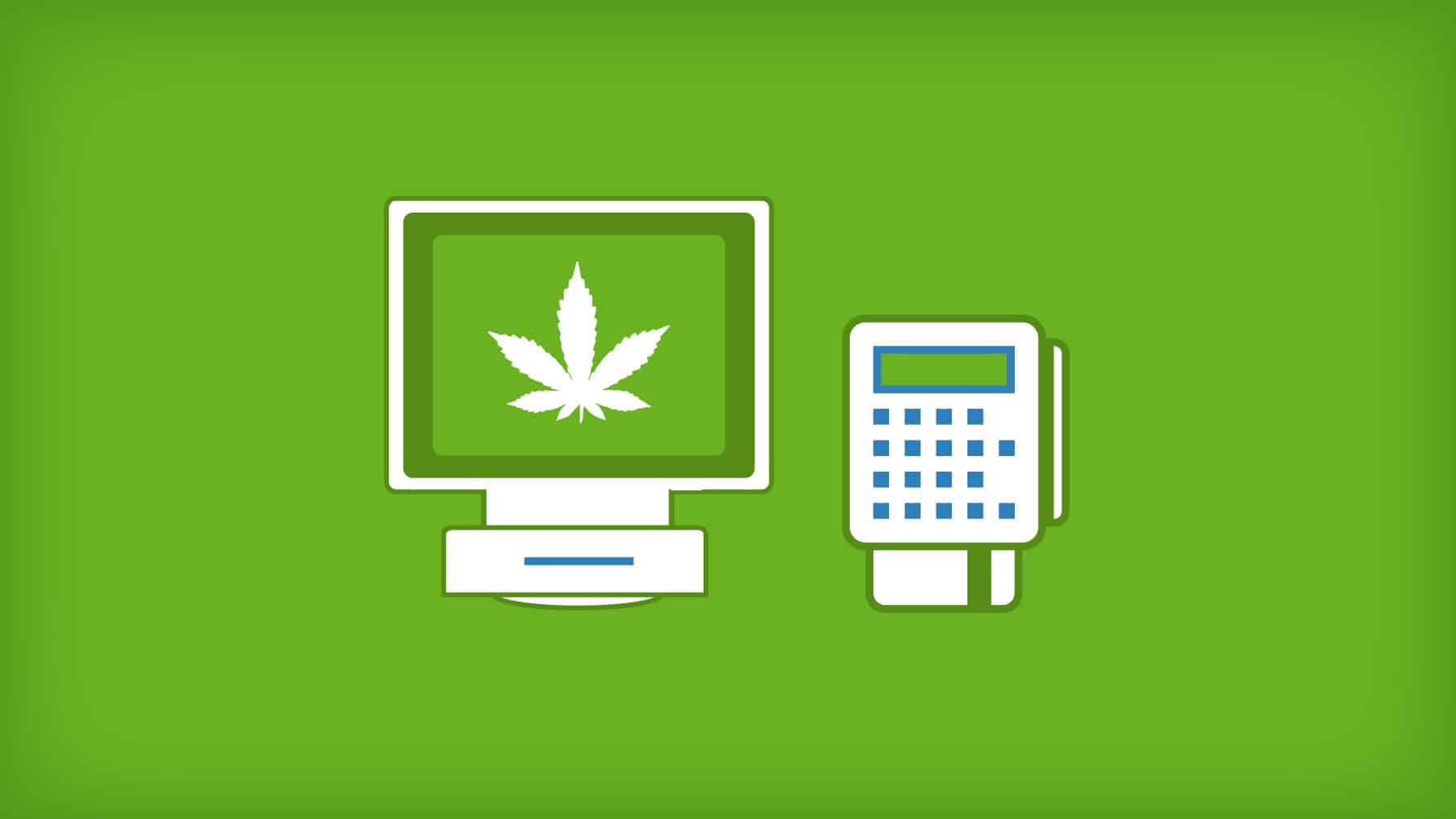 Features That Keep You Compliant
Compliance is the number one administrative burden marijuana dispensaries have to deal with, every day. When dispensary owners violate these laws, their licenses are often revoked.
In simple terms, this means that if your license isn't operational, then you are not at work. This implies that every dispensary owner should strive to work for better trade in the industry. While certain requirements aren't the same in various industries a suitable marijuana-based point-of-sale software gives you a great opportunity to remain compliant.
Locally Hosted or Cloud-Based
Perhaps one of the biggest fundamental choice you will have to make is where to store your data. POS systems for dispensaries can be hosted locally or hosted through a cloud-based server.
Local hosting of POS system involves running and setting up of your own server. This mostly entails absorbing the cost of the needed hardware and hiring an IT employee. This method may also need additional investment in building renovations. Computer servers have certain cooling requirements, among other issues.
Remote servers store information through this process called cloud-based hosting. A third party maintains and operates these servers. This is probably the most popular option of the two since it is cheaper for dispensaries and poses minor technical barriers to entry.
Ease of Inventory Processing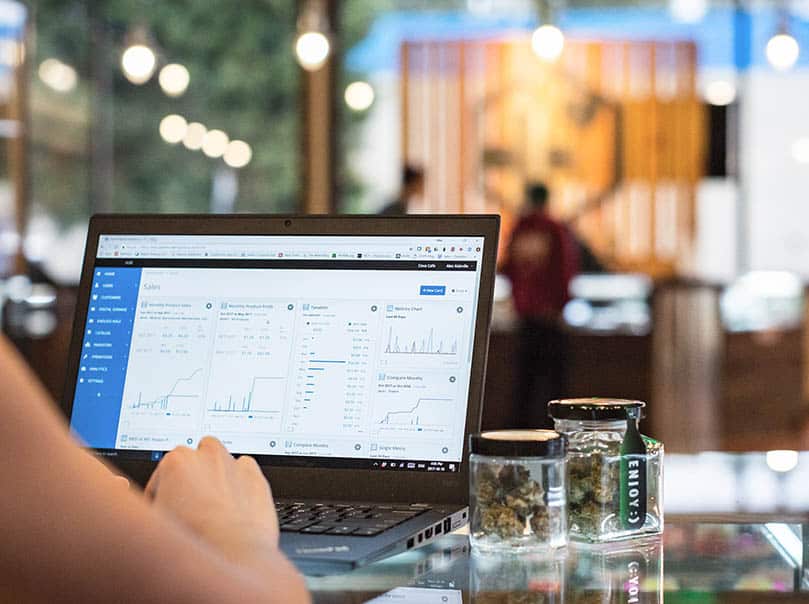 Anyone who has retail experience in any field likely has encountered first-hand experience with the difficulties of inventory management. It is stressful enough to keep accurate track of a store that is full of clothes.
However, the state closely monitors these products. Remember, the state always expects accuracy when reporting down to the gram. Therefore, make sure you go with a POS that tracks all your inventory to the last gram. This will also provide you with the sales trend information you require.
Ultimately, this information lets the owner accurately judge different products, strains, and weights. This sale trend information helps you keep stock in order to maximize revenue.
Ease of Integration With Other Systems
It's always essential to remember that your point-of-sale is not a complete standalone solution. There are other components to keep your dispensary running.
Your marijuana dispensary will certainly be using multiple software and hardware solutions. How the point-of-sale software you choose integrates with your other technology and services is an important consideration.
Choose the Right Dispensary POS System For Your Business
Managing your dispensary doesn't have to be difficult. When customers arrive at your store, it's important that they feel welcome and that the check-in experience is seamless. Using digital agreements can speed up that process by letting patients sign a form with just one click.
Inventory management is also highly important, as you want to be able to track items by product type or an entire category. Your inventory should update in real-time across your physical and e-commerce store for accurate reporting to your state or locality.
Get a dispensary POS that manages state compliance but also allows you to process sales easily and efficiently. With automatic reporting, you never have to spend time on getting your numbers in. And, by using sleek-looking hardware you'll look professional and impress your customers.
By focusing on e-commerce and directing customers to order on your site, you can virtually double your business with online orders. And, if you have special promotions, use your POS system to send out those offers via e-mail or text, which will keep customers coming back to your store.
To enhance your dispensary, we also recommend using large displays for your menu so customers can browse around while they wait. This way, patients can decide which products match their budget and personal preference.
Don't forget to use a built-in barcode scanner to ring up products quickly. Apply discounts and finalize the checkout process by using contactless payments. Offering fast service and using the latest technology is where you'll win the hearts of your customers. Whether you're serving patients for medical use or recreational, your customers will appreciate your speedy and professional service.