(Last Updated On: June 4, 2021)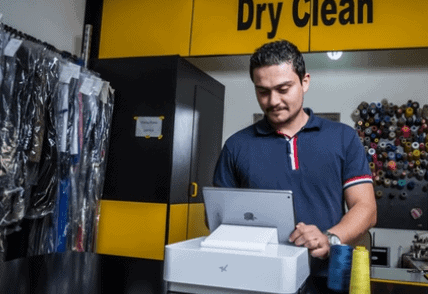 When customers drop off their garments, they don't know the logistics that go on behind the scenes. Unlike other businesses, dry cleaners must have a delivery person pick up the garments and drop them off once they ready.
If that wasn't enough, dry cleaners have to deal with customer confusion, wife dropped off the clothes, the husband is trying to pick up items that were never dropped off.
The dry cleaning business is a labor-intensive business and relationships with third-party vendors are challenging due to different credit and terms. However, having the right POS system in your dry cleaning business could customers and vendors happy, while maintaining your healthy profit margin.
Dry cleaner POS systems streamline tagging and tracking of garments. They offer customer relationships management features such as online appointment scheduling and measurement tracking for the dry cleaners who offer tailoring services.
After speaking to many dry cleaner POS companies, and attending dozen software demonstrations, we determined StarchUp is the best dry cleaner POS system. Its mobile apps allow customers to place orders, pay, and track deliveries online. Their personal data flows into the system's customer relationship management (CRM) database, enabling users to run personalized marketing campaigns. Its garment tracking capabilities are considered best-in-class.
In short, StarchUp is an end-to-end dry cleaner business management solution that outperforms the competition.
However, if you like to consider other great dry cleaner POS software options. Those systems will increasing revenue and reduce overhead by avoiding costly mistakes.

Comparing the Top 4 Dry Cleaners POS Systems
| POS System | Starting Software Cost | Free Trial or Demo | Made for Dry Cleaners | Mobile Access | Our Score |
| --- | --- | --- | --- | --- | --- |
| | $79 / month | ✔ | ✔ | ✔ | 5.0 / 5 |
| | Quote-Based | ✔ | ✔ | ✔ | 4.9 / 5 |
| | $59/month | ✔ | ✔ | ✔ | 4.8 / 5 |
| | $19/month | ✔ | ✔ | ✔ | 4.6 / 5 |
1. StarchUp: Best Overall POS System for Dry Cleaners

A relatively new player on the dry cleaner POS scene, StarchUp quickly made a name for itself and now runs with the big players in the industry. This is largely due to the close attention the company pays to its customers, listening to their product enhancement suggestions, and implementing many of them. It's a complete, end-to-end dry cleaner business management solution that's rapidly growing in popularity.
Customer Data Collection
StarchUp comes with a built-in CRM solution that helps users build closer, more personal relationships with customers. Customer data is captured through StarchUp's mobile apps—or in your physical store—and saved in its CRM database.
Personalized Marketing
With all the data collected and saved in StarchUp's CRM, users can personalize marketing campaigns designed to increase customer loyalty, bring in new customers and improve the customer experience.
Granular Tracking & Reporting
StarchUp tracks nearly everything that takes place in your dry cleaning business. Users can orders by the time taken to process them, which employee did the job on any given day, as well as run reports around sales, revenue generation, employee productivity, order status, and garment activity movement.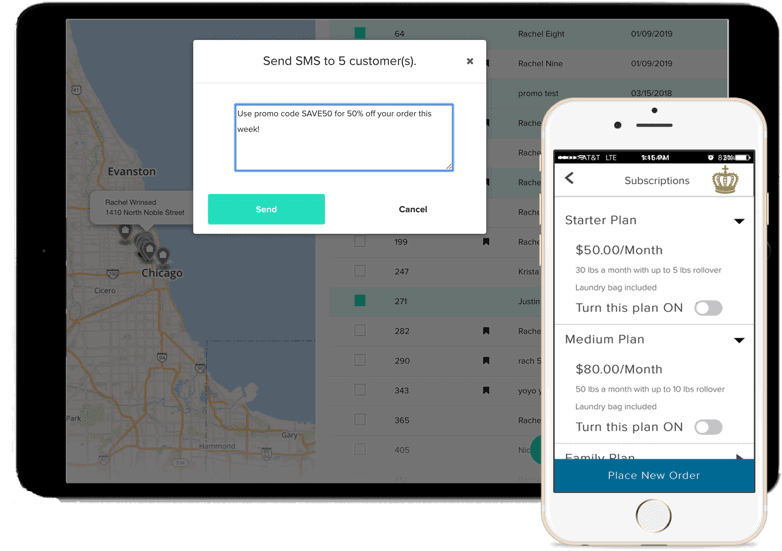 Powerful Online Presence
In today's digital era, many consumers prefer to shop online, and this applies to dry cleaners' customers as well. StarchUp offers customizable, branded websites to its customers to increase brand visibility and allow customers to pay, order, and track the delivery of garments online. Plus, the system's mobile apps let you do this from a smartphone or tablet.
Industry-Leading Customer Support, Training, and Onboarding
StarchUp displays its dedication to customer success here by offering live support agents 24 hours a day, seven days a week. However, the company minimizes the need for customers to call support by setting them up for success from the beginning with excellent on-site training and onboarding.
Dry Cleaner Conveyor Automation
The system can integrate with most of the industry-leading assembly and conveyor systems for a streamlined customer and user experience. These include systems like Metalprogetti, Quicksort, and ADAC.
2. SMRT Systems: Most User-Friendly Dry Cleaner POS System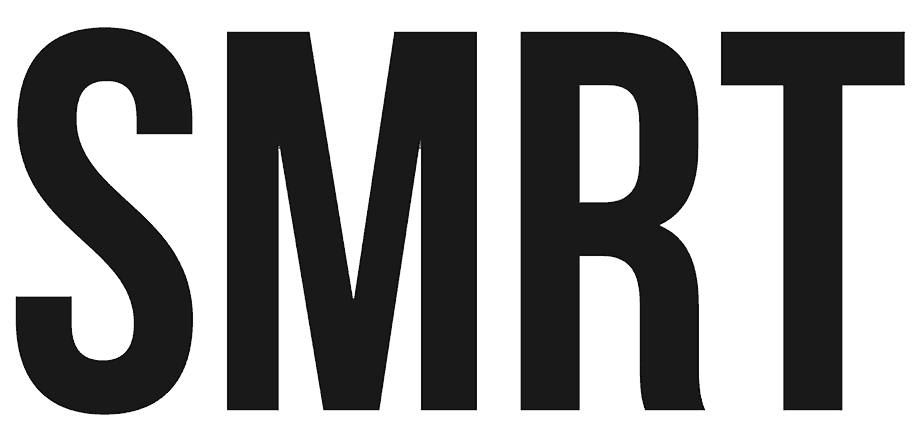 SMRT Systems has solidified its brand name recognition in the dry cleaner POS market. It's extremely easy to use and offers excellent customer support. But that's just the beginning.
Customer-Interactive System
SMRT Systems includes plenty of features that allow customers to interact with your dry cleaning business online. The customer experience is a major driver of consumer purchase decisions and SMRT is incredibly adept at delivering in this area. Interactive features include:
Customer facing apps for Android and iOS devices. Customers can place orders online, pay for those orders, track their orders, monitor deliveries en route, and provide feedback so you can improve your service.
Automated SMS customer notifications. Customers receive system-generated notifications when a garment is ready to be picked up or delivered. They can select the delivery time that works best for them.
Customer Text Messaging. If an item is behind schedule and won't be ready for pick up on the predefined date, you can route a text message to your customer with a few taps on the screen. This saves valuable time for everyone involved.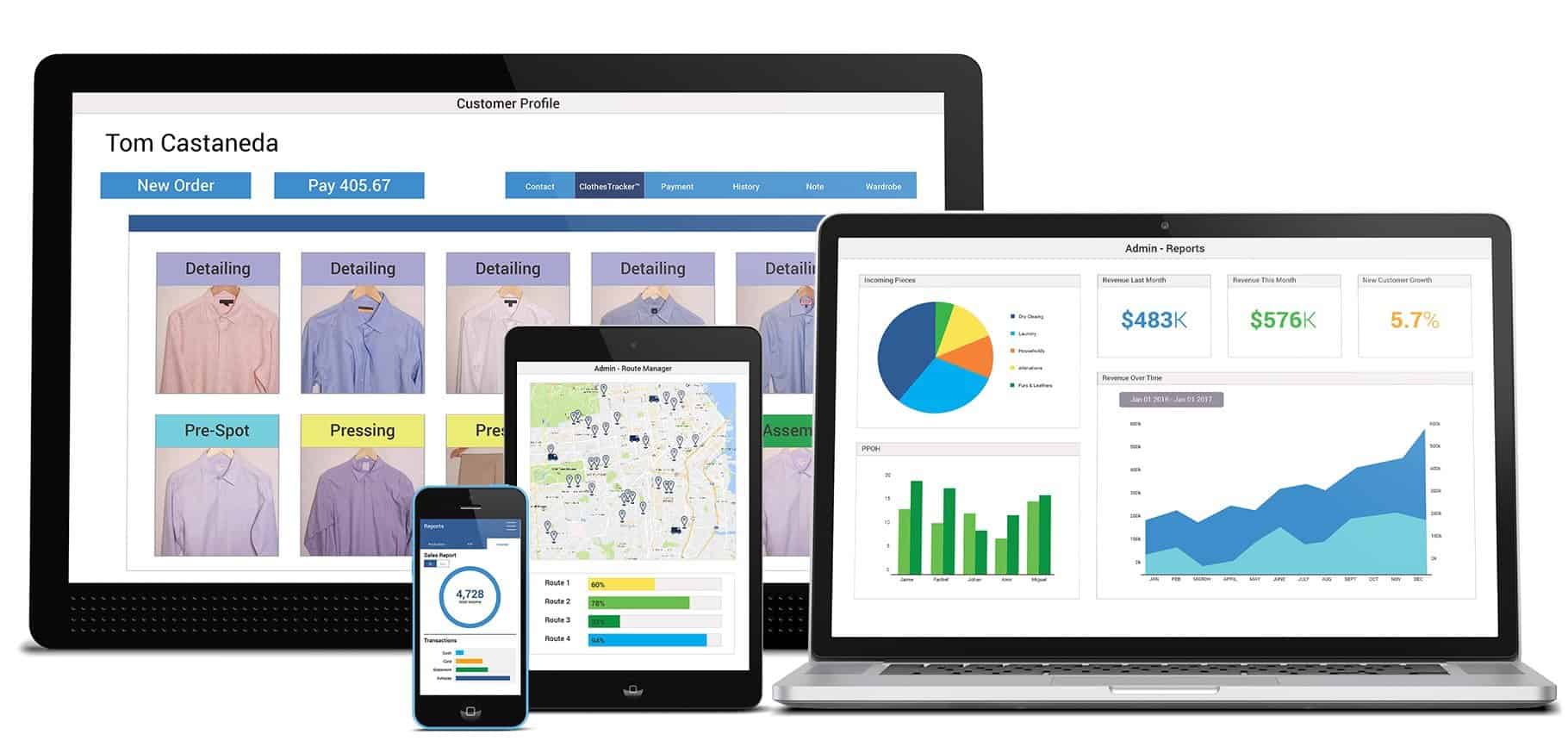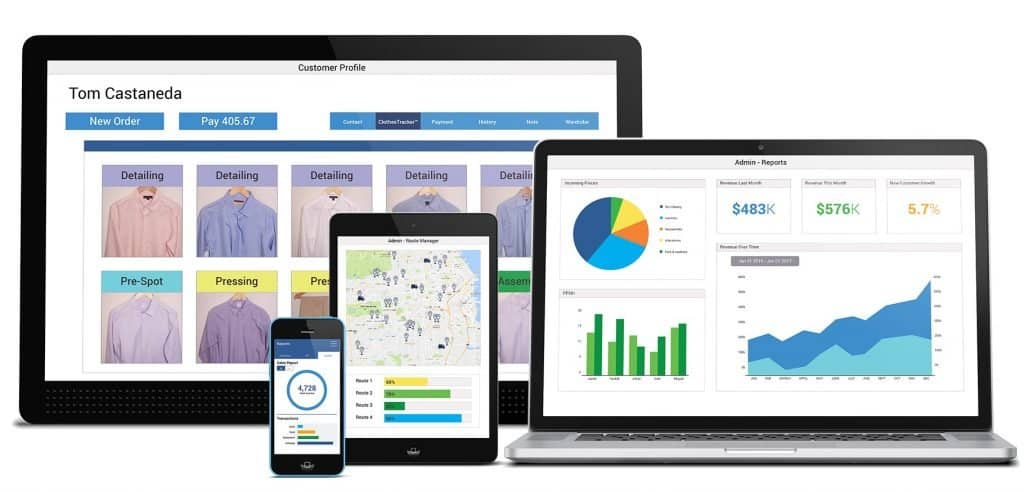 Ease of Use
SMRT Systems is so easy to use that some customers claim it can be learned in a day with no learning curve whatsoever. This is surely an exaggeration, but across the board, users repeatedly claim it's the easiest system to use on the market.
Early Warning System
SMRT Systems features a message center that tracks issues and alerts users when something goes awry. This early warning system ensures potential issues are resolved before they become issues.
3. Comca Systems: Most Scalable POS Solution for Growing Dry Cleaners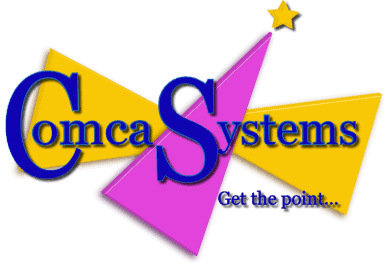 Comca Systems is a great choice for small and growing dry cleaners for a variety of reasons. It's intuitive, simple, streamlined, and includes robust reporting for informed business growth decisions.
Feature-Rich System Perfect for Growth
Because the system includes so many features, it's easy to grow your business with Comca Systems. Many features you won't need at first. For example, you may not offer delivery services when you first open. But as you grow and do start offering delivery and pick up, the feature is already in the system. Just turn it on and you're all set.
Built-in Accounting Features
Accounting features are not common in POS systems. Yes, some do offer them, but typically you need to integrate with QuickBooks or another third-party app to manage accounting. Comca users love built-in accounting, it's one of those features that streamline users' ability to use it quickly and effectively.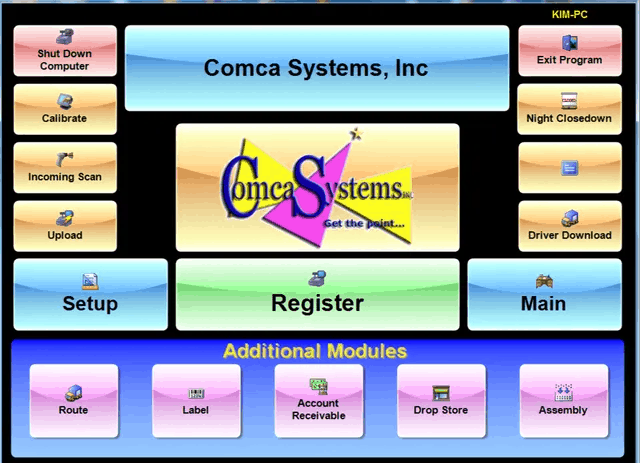 Garment Tagging and Searching
When a customer brings in a garment to be dry cleaned, you must tag it somehow to identify it later. Comca Systems—like many other systems on the list—allows you to both tag and track individual garments. But, Comca does it better. When a customer swings by for her garment, all you do is search for it and your system immediately tells you where it is.
Three Decades of Industry Expertise
Comca was founded in 1990 and has been in the dry cleaner POS business for three decades. During that amount of time, it's hard not to become an expert in your space. That's the case with Comca and it's easy to recognize when using the system.
Get A Quote From Comca Systems
4. Geelus: Best Dry Cleaner POS System for Tailoring and Alterations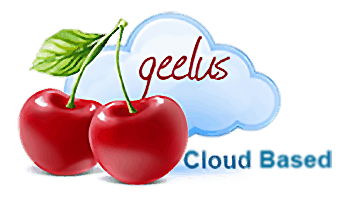 Geelus delivers loads of advanced features at a great price point. These include loyalty programs, a visual online calendar to keep appointment dates straight, powerful reporting, multi-store management, and an OS-agnostic solution that works with any operating system.
The list of features goes on. However, a few standout features differentiate Geelus from the competition.
Tailoring and Alteration Features
Many dry cleaners offer additional services. If you do as well, you should be able to accommodate managing those services in your POS system. Geelus excels at tailoring management and includes features that streamline that service.
Online Appointment Scheduling
The system comes with an online calendar and appointment booking capabilities, making it easier for customers to book tailoring measurement appointments.
Automated Order-Ready Notifications
The system can send customized, automated SMS or email reminders to customers when tailored garments are ready for pickup.
Customer Measurement Tracking
Geelus lets you store data on each customer you measure for a tailored garment or alteration. This data is kept in the system for future use, saving time for you and the customer.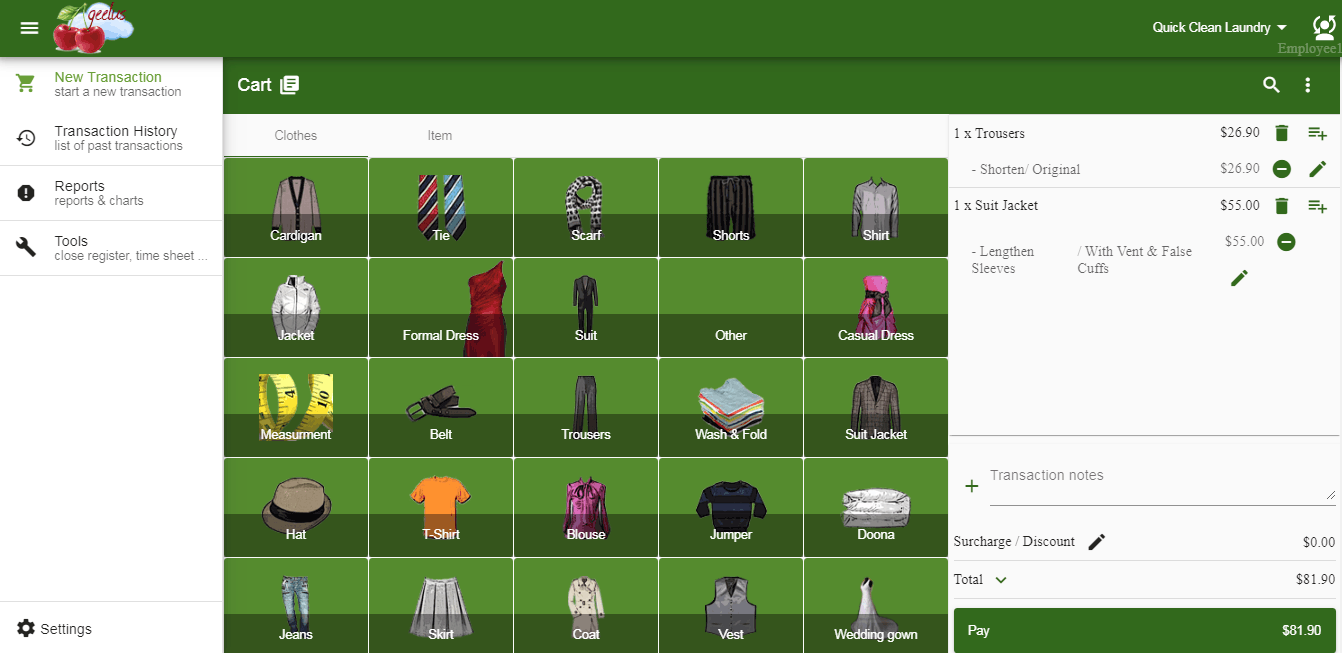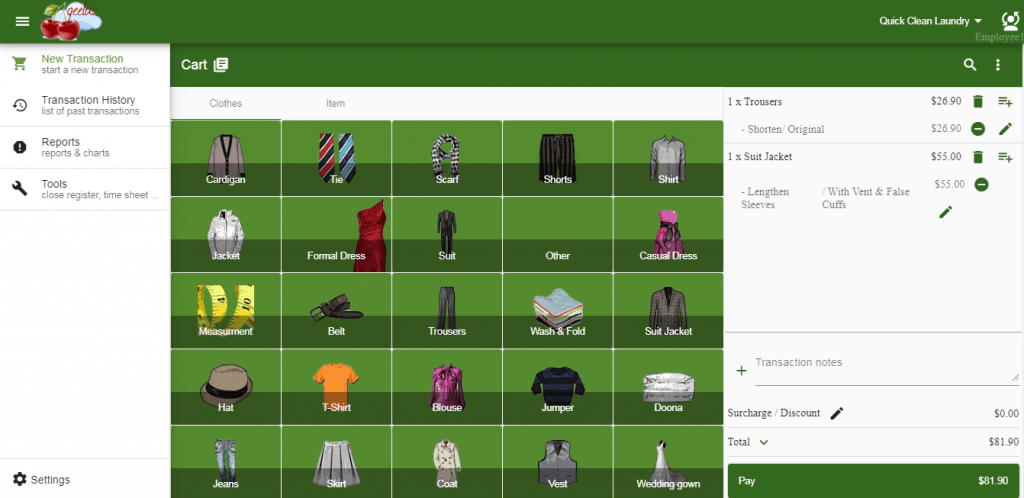 Delivery and Pick-Up Management
Geelus' delivery and pick-up management features let customers schedule a pick-up or delivery time. Your drivers can use the system's built-in GPS to track their route, ensuring timely deliveries and pick-ups.
No Heat Sealed Garment Tags
Most dry cleaners use heat sealed tags to identify garments they process. The problem with this is that it can irritate customers who don't want their garment altered, just cleaned. Geelus uses tags that are stapled onto the garment's interior label and can be easily removed.
Honorable Mention: CleanCloud

Clean Cloud has been around for a while and has led the industry for several years. However, in recent years, the quality of its product has been overtaken by new players like StarchUp.
CleanCloud is still a powerful system that starts at $25/month and remains a favorite among many dry cleaners. However, we feel the systems above have inched ahead of CleanCloud in recent years. But, it still deserves an honorable mention.
Buyer's Guide
We could use this section to discuss things you already know. For example, we could write about how important it is to find a solution that delivers the most return on your investment, processes payments securely, etc.
However, we assume you're already aware of that. If not, those things are important but are also par for the course with any POS system. Instead, we'll use this section to describe a few dry cleaner system attributes that apply to dry cleaners only as this will provide more value to you at the end of the day.


Industry-Specific System
Because dry cleaners are unique in many ways, generic retail systems won't do the job. Instead, you need a dry cleaner-specific system with features that can't be found elsewhere. For example, garment tag functionality is essential for any dry cleaner, but you won't find the capability to print and manage garment tags in regular retail systems. You need a POS solution that is developed specifically for and used exclusively by dry cleaners.
Garment Tag Tracking and Printing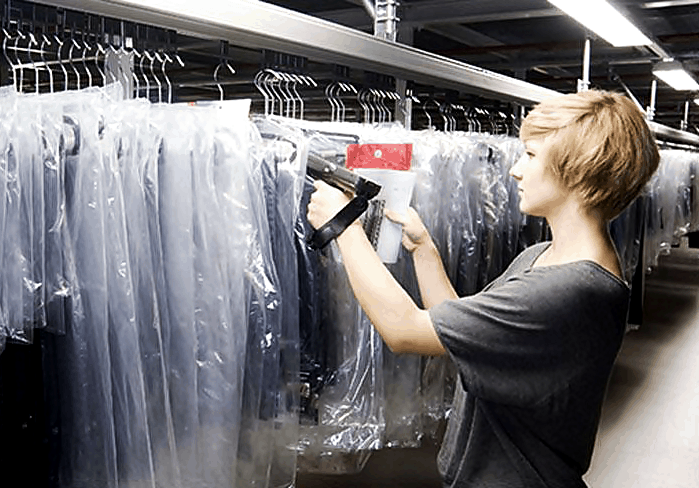 With so many individual pieces of clothing coming in and out of your store constantly, you must have a way to keep track of them all and keep them organized. If you have seven people waiting in line to pick up their garments and you're busy digging through various pieces looking for a handwritten ticket that says "John," you'll start to lose business quickly.
With garment tag tracking and printing capabilities, this is automated and streamlined. You can either purchase pre-printed garment tags or purchase POS hardware to print your own.
Garment tags make your operation faster, more accurate, and allow you to deliver a better customer experience. This will lead to repeat customers. The first time you misplace someone's garment will be the last time they visit your store, which underscores the importance of garment tag tracking.
However, there are certain things to keep in mind. If you use cheap barcode printing hardware or complete the tagging process the wrong way, you'll end up with customer complaints.
Risks of Garment Tag Printing and Tracking
Garment tags are increasingly attached to the customer's clothing with hot glue—this is referred to as heat seal labeling. Heat seal labeling carries certain risks. In short, if you use cheap hardware and try to save a few pennies on the labels and glue you use to seal the tag to the garment, your tags will leave behind a sticky residue. This will irritate customers and cost you valuable revenue. But you can avoid it.
Invest in Top Quality Garment Tag Equipment
You can attach your garment tags to any spot on the clothing item, as long as it can be removed, and the clothing item is returned to the customer in the same condition it was in when dropped off. Your job is to clean and press clothing, not modify it. So, be sure to check and test the hardware you use to attach garment tags to ensure they can be removed.
It doesn't matter if you try to hide the garment tag on the inside pocket of dress shirts or the inside of a seam, hem, or collar. The customer will eventually notice, complain, request a refund, and almost certainly never visit your store again.
Delivery and Pick-Up Management with Mobile Apps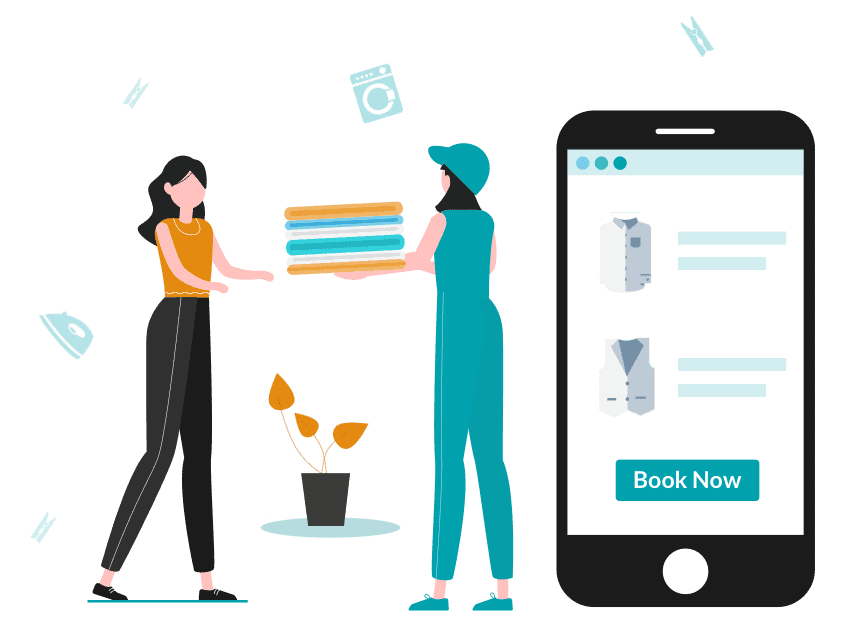 Dry cleaners increasingly offer garment pick-up and delivery services, so customers never have to leave their homes. You can automate this with a customer-facing mobile app that lets customers view all your services, prices, place orders, and track the status of those orders.
You can use your POS system to send notifications to customers when their garment is ready for delivery. If the customer won't be home at the proposed delivery time, they can select a time from preset delivery time slots you enter into the system.
You can then send your driver with an internal app that includes GPS to ensure timely delivery of every order. This feature will certainly differentiate you from many competitors and is something to look for because it significantly increases customer satisfaction.
Scalability and Growth
What are your plans for your dry cleaning business? Are you happy and comfortable with a single store location with no real need or desire to expand? Or are you trying to turn your dry cleaning business into a multi-store chain with various locations?
The answer to this question will determine whether or not you need a system with multiple location management capabilities. It will also impact a few other features you need.
Regardless, it's important to consider this before you invest in a POS system for your dry cleaning business. If you want to grow, you need scalability, and multiple store management features provide you with that. We recommend a cloud-based system if you plan to scale as this will allow you to manage data and complete system functions from multiple locations while on the go, from wherever you are.
Which System Will Clean Your Path to Success?
Depending on the type of dry cleaning business you run, different systems will serve you better than others. If you're catching on to the importance of customer satisfaction and the customer experience as key drivers of future business success, StarchUp is worth the investment. The added cost will pay for itself once you start to see satisfied customers returning again and again.
If you have grand plans to grow your dry cleaner business into a multi-location, household brand name, Comca Systems and its scalability would serve you well.
Alternatively, if your business is more diverse and you offer various services, like tailoring and alterations, it would be hard to go wrong with Geelus. It's built for ambitious business owners.
Finally, if you want an easy-to-use system that's loaded with dry cleaner-specific features, SMRT Systems is a good option to consider.
Ultimately, you must conduct deep research and do your due diligence before purchasing any system that's going to run your business. You may also want to look at laundromat POS.