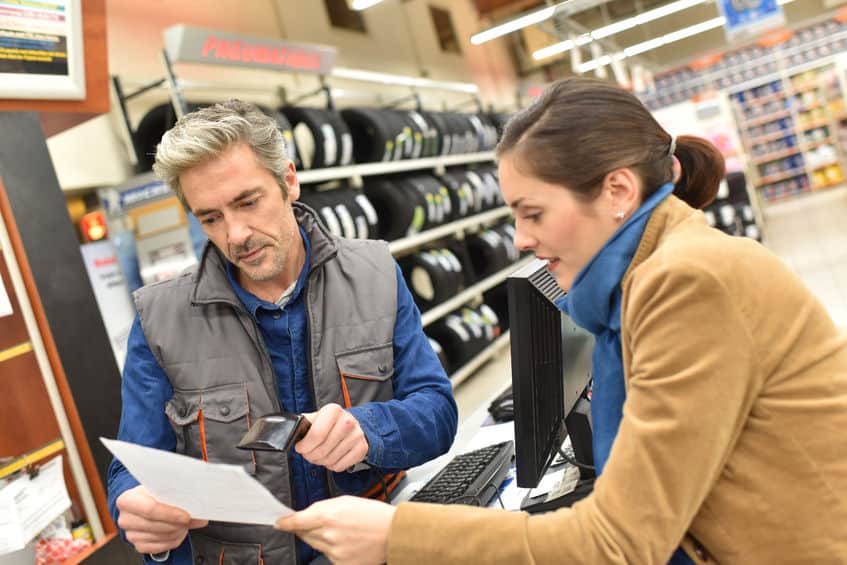 Auto parts stores are filled more nuts and bolts than one person should have to count. With a point of sale system for auto parts stores, no one person will have to. Inventory labeling, scanning, and tracking are made simple.
Your store can be run more efficiently with an auto parts store POS system. The system can send automatic invoices to customers, track incoming shipments, and report your bestsellers. All the data collected in the sales reports is accessible from anywhere in the store with a tablet. Even customer relations are more easily managed. Each customer account has a section for field notes and card information for simple billing.
With the right POS system for an auto parts store, success is streamlined. Below we've gone ahead and picked our favorites. We've reviewed them based on features, price, and support to help you pick the best system for your store.
Best Auto Parts POS System: Fuse5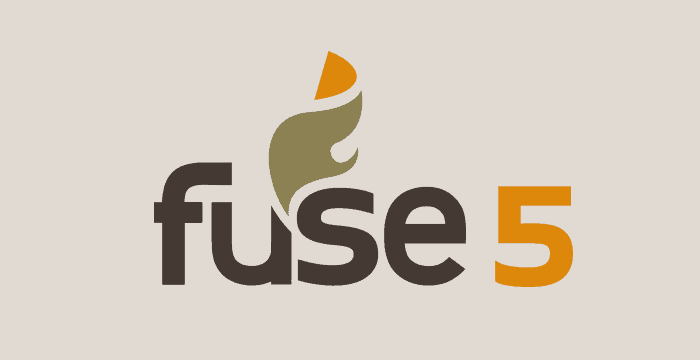 One of the best on the market for auto-specific retailers includes the Fuse5 automotive software. In this software, the manufacturer combines a POS system, customer retention management system, inventory software, back office management software, and much more.
By having all of this within one software set, you'll be able to manage the relationships between you and the customer. Additionally, you can manage your inventory, and ensure your finances are in check.
Never miss a beat again when you use a software that caters to the industry that you thrive in. There are quite a few advantages to running Fuse5 within your auto parts retail store, whether you're franchising a major store, or running a mom-and-pop shop.
Top 3 Auto Parts POS Systems
N/A – must schedule a demo to learn specific pricing information

Easy return system

Dispatching benefits

Mobile application options

Custom security settings

Full credit card processing integration

More POS catalogs than any other

Accounts can be changed directly

Tracking balances for accounts

All major credit cards accepted, including cash and others. Full credit card processing integration is included.

Free tier for the hobbyist

$49.99 – "One Man Army" Tier

$99.99 – Repair Shop Tier

$99.99 per location per month – Big Chain tier

Customer portal

Snail mail

SMS per month

Recurring invoicing

Integrated payments

Outbound emails

Estimates

Reports

Various location options

Barcode labels

CRM w/ contacts, notes, and more

Referral source reporting and tracking

Summary billing statements

Major credit cards accepted, app center for integrations for credit cards and other applications & software

Pricing based on needs, must contact to find out

Use a tablet to log in anywhere

Monitor employee productivity

Manage the cash flow

Scheduling, estimating, and service history are easier to access and provide than ever

QuickBooks options for accounting needs

N/A – must contact for more information on pricing
Get FREE POS System Quotes
Fuse5 Automotive POS System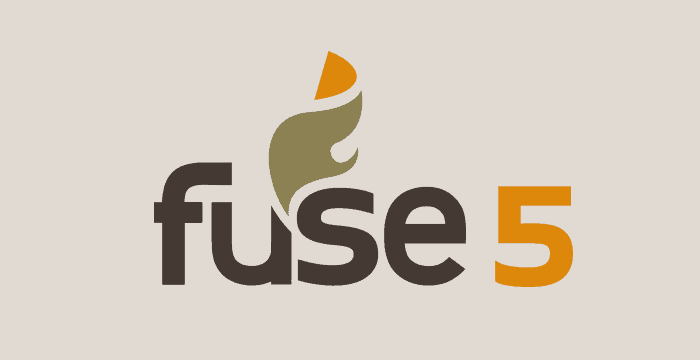 One of the leading point-of-sale systems for the automotive industry is Fuse5. Fuse5 provides additional features which are not found in typical POS systems. Some of these include the following:
Overall POS Management
Not only will you be able to manage fast sales that are secure, whether in-store or online, but you'll also be able to handle retail transactions over the phone in some sense.
You'll be able to reap the benefits of using custom security settings. This true  whether you want a specific employee to have a higher level of security or not. You'll also be able to use fully-integrated processing for your credit card system. Finally, you'll be able to bill the customer's credit card without worrying about security issues.
The third-party credit card processing system is extremely safe and easy to use. It's worth mentioning that Fuse5 has more POS catalog options than any other solution on the web, automotive or not. This is one huge reason why we believe that this is the top contender when it comes to point-of-sale systems. You'll also be able to directly change accounts without leaving the system itself. Additionally, you can track account balances for the application of gift cards and deposits. Again, you can do all of this without leaving your POS! That's not all, of course…check these out:
Automated sell pricing
If you want to get competitive with those auto parts stores around you, whether you're a large corporation or not, you'll want to check out the competitive, in-depth solutions offered to you by Fuse5. Whether you want something simplistic or you want to really get complicated and creative with competitive pricing, you'll be able to do so based on markup, markdown, or GP%!
Rackspace hosts a point-of-sale software, and within that is the private cloud. Because there are no data limits, it's noted that the sell price plans are saved forever (and noted as safe) within this cloud.
The adjusted price plans are done automatically, and they'll update automatically based on price fields and the details on the account. You also have the option of having these update during price sheet imports. It'll also automatically update by dollar tiers so you no longer have to be frustrated with using Excel.
Tracking costs for pricing
Managing your shop finances has never been easier, and it's more effective than ever. You'll be able to easily update the costs from importing and you can also export.
By importing, Fuse5 ensures that you're updating the pricing from the supplier with ease. It also helps you reduce the time spent on doing so. You can also apply discounts on specific accounts from coupons or the web. This allows you to set a specific time frame for the usage of this discount, or run the discount indefinitely.
Being able to set a time frame of "indefinitely" means you won't have to go in every month and create a new code or re-run the same code. There are no data limits once again, and you can automate changeovers, automate with FTPS, and jobber discounts, pricing, and true costs. Management of price fields and pricing in general has never been so easy.
Oh, and the best part? Fuse5's services does not require third-party software. Being able to do so without added stress means that you can focus more on your business.

Next on our list is a fantastic POS system that offers quite a bit when it comes to tiers and payment plans – maybe better than our Fuse5 option that we mentioned.
When it comes to payment plans, those who are just hobbyists won't have to shell out the full price that others may charge you just for using their services. This free plan allows those to dip their toes in the water of organized automotive part services. Other tiers include:
One Man Army Tier
The OMA tier allows those that are a little above the "free" tier to benefit from this service. However, you can do this without spending an arm and a leg.
For $49.99 a month, you'll be able to manage 75 tickets and invoices a month for one location under one user account. You can also manage field jobs, reports, estimates, the "Marketr" automated, integrated payments, and all recurring invoicing. Finally, OMA tier lets you access point of sale, SMS each month, the customer portal, and many more – including the POS system. That's a lot for a cheap tier!
Repair Shop Tier
If you need a bit more than 75 invoices and tickets per month, you'll want to check out the repair shop tier. You'll have unlimited invoices and tickets for one location, and can run under 10 user accounts with all the aforementioned features.
Big Chain Tier
If you want something like the Repair Shop tier, but for more locations, the "Big Chain" tier will suffice. You'll be able to pay $99.99 per location and receive everything in the repair shop tier – including 10 employee/user accounts PER location, plus all of the marketing and POS tools that come with.
Other features of this POS include the following:
Customer relationship management contacts, notes fields, and more
Estimates, invoicing, and tickets in all of same area – no more clicking out of the software to open up another
Email and SMS integration for ease of use and communication
Stored credit cards for simple billing processes
Customer web portal options
Customer map for data and analytics options – great for those expanding and jumping at the chance to market their business better
Ticket list for job management – organize by status, the type of problem, color coding, tech organization, and more
Heartbeat Dashboard allowing you to receive notifications as soon as problems pop up
This all sounds fantastic, and is great for those that also fix vehicles, and not just those who sell specific parts.

The AutoRepairMaster POS system is one that is designed to give the automotive service an edge when it comes to delivering on customer service. Features of the aforementioned include being able to give estimates based on and stored with the history of the vehicle.
Beyond this, service notes that are declined can be retrieved and saved easily, along with providing an easy-to-access service history of the vehicle. The work orders can be easily made via the estimates with this POS service. Which means you'll be able to utilize scheduling tools to ensure that there are no overbooked appointments or lack of shop resources.
Employee Monitoring
Ever wondered if your employees are as productive as you hope they are? Thankfully, with the AutoRepairMaster POS system, you'll be able to monitor this employee productivity. This allows you to ensure your employees are doing what they say they are, and aren't slacking off when it comes to work or someone's car.
Beyond this, you'll be able to look at vehicle inspection information. This includes history, estimating and invoicing, scheduling, and more by signing on from anywhere via a tablet.
Again, you can log on from anywhere and check in on your business. You become the one that's in control, and you won't have to worry about money going to waste or employees not doing what they say they are.
When you log on remotely, you can see which of your employees is being true to his or word. There's nothing worse than trusting someone who shouldn't be trusted.
DOT Registration
Another amazing feature for this POS is the DOT Registration tool. This is an add-on for the base POS. Essentially, this add-on connects your sold tires with the CIMS tire registration company.
The Dot Registration tool notifies you and your customers any time there is any sort of tire recall. This is an excellent feature as it protects you and your clientele. With Dot Registration, your reputation will stay in tact.
DIY Marketing
While the ASA Automotive Systems Inc. POS allows you to access analytics to improve marketing, it has an extra feature. The program gives you the ability to automatically create and print service reminder cards and thank you cards.
This is a simple way to improve your reputation in your community. This may seem like an overwhelming task. However, ASA makes it easy by even providing the ability to automatically generate all of your shipping labels.
Other features of this POS include the following:
You have the ability to use any mobile device to access the POS
Customers can schedule or cancel their own appointments
You receive specific data about cancelled appointments, helping you to remind your customers to reschedule.
Automate email capability
Provides a customer loyalty program
Analytics for marketing purposes
Allows you to integrate others accounts
The program will automatically order new parts for your company as needed
Reasons Why You Should Invest in an Auto Parts POS System
When you invest in an auto parts POS that specifically caters to what you're doing, you can reap many benefits. First, an auto parts POS often includes customer retention management.
Additionally, many auto parts POS do not have data limits for automated sell pricing, set competitive pricing, and adjust price plans. Each of these increase your profitability, and much more.
You'll also be able to track costs, manage accounts, discounts, track balances and manage your shop through customer automobiles. All of this can be done while viewing pricing and availability of an item within the point of sale catalog. You may also find that you'll benefit from the schedule and track shop work that you may need to track.
By using the best auto parts POS system, like the Fuse5, you'll be able to do the aforementioned. Especially more than those that aren't automotive-specific point of sale systems. You'll also be able to accurately search using the thorough catalog searching.
Aside from the catalog, you can look through buyer's guides, while being able to create orders in on screen, while being able to edit at the same time. The Fuse5 software has multiple catalog options.Their Epicor catalog partner is capable of doing so via the ShopCAT data, and the lasercat3 Part Expert software that works hand in hand with Fuse5.
Finally, an effective POS system is important for anyone trying to build the reputation of their business. Use your POS to ensure customers have been thanked for service, reminded about upcoming appointments, and warned about all recalls.
Our Final Review for the Best Auto Parts POS System
At the end of the day, Fuse5's point-of-sale software is the best in the game. Fuse 5 allows you to manage prices competitively, while being able to use your existing credit card processor, thanks to integration practices offered.
You can also manage shop management, electronic auto parts catalogs, and much more. You can't go wrong with Fuse5, and you definitely get your money's worth.
If you want to spend more time bettering your business, let Fuse5 handle the rest. That way you can focus on what's truly important: building your brand, and custom relationships. The POS system also improves both of these goals.
While it may seem like a point-of-sale software is inexpensive, down the line, having one becomes quite the investment that's worthwhile. You'll be able to manage finances, orders, inventory, customer relationships, employees, and more – whether remote or not.
No longer do you have to worry if you had done something or not. You can have your work documented for you right then and there.