If you are evaluating the best car wash POS systems, this article is for you. Car wash businesses operate like many other service-based businesses. However, they do need specific features and functionality that other businesses do not.
Many retail POS systems can accommodate car wash businesses because they are so customizable that users can configure these systems to track metrics that other businesses don't need to measure.
Car wash point of sale systems assist in numerous phases of the car washing process. They unite customer information security; payment methods and cash management; various types of reporting; employee monitoring and management, and much more.
Owners and managers of car wash businesses certainly need a point of sale system to streamline processes and automate manual tasks. Using a POS system provides many benefits to car washes.
Below, we touch on those benefits as well as some desirable features, and finally dive into our comparison of our top five POS system picks for car washes. But first, we provide an overview of our top five picks.
Top 5 POS Systems for Your Car Wash Business
POS System

Software Costs

Hardware Costs

Processing Fees

Washify

$9,995 one-time payment
including 100 tags and RFID reader

POS hardware components included
in the one-time $9,995 payment

Quote-Based

ezWash

Quote-Based

Depends on the
hardware
components
you need


Quote-Based

ShopKeep

Starting at $69/month
for the most basic package

Depends on the
hardware
components
you need


Starting at 1.75%
plus $0.10 per transaction

Vend

Starting at $99/month
for the most basic package

Individual hardware component prices
depend on the tools you need.
Complete software-hardware bundles
start as low as $95 and
go as high as $1,200

2.75% of the cost of
each purchase transaction

NCR Silver

Starting at $79/month
for the most basic package

Quote-Based

Starting from $2.4%
plus $0.15 per transaction
Benefits of Using a Car Wash POS System
Whether you are just starting a new car wash business or have been operating one for decades, a car wash point of sale system can provide many benefits to your business and drive revenue growth. Below we cover a few benefits POS systems provide to car wash businesses.
Data Accessibility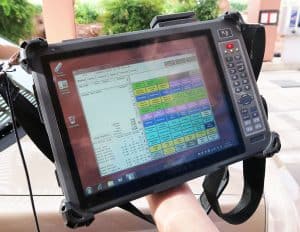 Traditional, on-site POS systems run on a closed network. You must be on-site and logged into the system to access vital data about sales trends, inventory management, etc.
However, most systems covered in this article are cloud-based, meaning you can access the data collected and stored in your system when you are not at the car wash, from anywhere, any time of the day.
Because their data is stored in the cloud, all users must do is log into the system from their mobile device. Once logged in, they have access to all the same data that's available on-site with a traditional POS system.
Installed systems still collect massive amounts of data that can be easily accessed through a dashboard or running reports. The bottom line is that any data you need access to can be easily gained with a few simple clicks of the mouse or a few taps on your touchscreen monitor.
Resource Savings
Keeping track of employee hours worked, what they are doing, and how they are performing can be a huge challenge for car wash businesses. Especially because employees are all over the place, helping customers, fixing equipment, stocking materials, etc.
With the ability to manage employee movement and hours, car wash owners and managers can save significant amounts of money by using a car wash POS system with labor tracking features. Such a system can normally run reports around these metrics, which helps managers know when it's time to replace an employee or promote an existing one.
Plus, POS systems are slowly replacing employees at car wash businesses. With so many tasks and processes completed automatically, the need to hire employees to complete these tasks is declining. It's unfortunate for those employees but a boon for car wash owners.
As unfortunate as it is for employees, it is a major catalyst for owners because it spurs business and revenue growth, which compounds over time.
Business Insight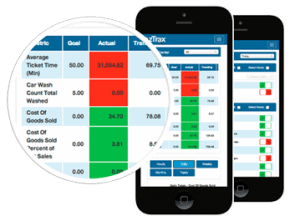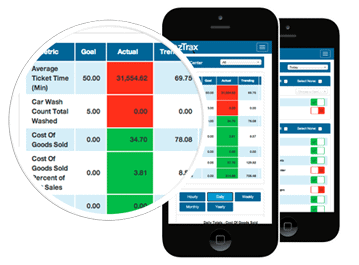 All business owners need to have access to important business metrics in order to make smart, informed decisions based on hard data rather than on a hunch.
Car wash POS systems capture and store loads of data. This includes sales and inventory data, as well as personal data from customers like past purchase patterns.
Plus, POS systems that include a dashboard full of metrics allow users to maintain constant insight into how things are progressing.
Improved Efficiency and Productivity
When a business streamlines processes through the use of automation technology, everyday tasks are completed faster and with better accuracy. Tasks do not get forgotten along the way because the automation software completes them at specified times.
This is the case with POS systems. Loads of manual processes can be automated, from tracking sales and revenue to booking appointments.
This all results in increased productivity and efficiency. Instead of using their time to complete routine, administrative tasks, car wash employees can focus more on the customer and the customer experience. This, in turn, boosts customer satisfaction.
Better Customer Experience and Satisfaction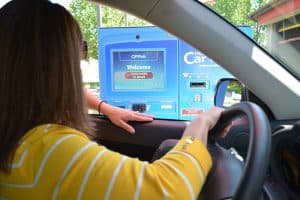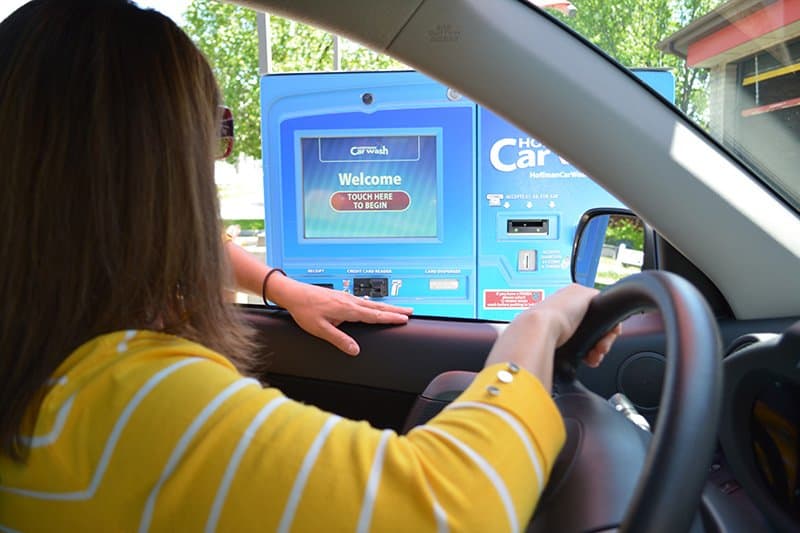 POS systems help you improve the customer experience and overall customer satisfaction for your car wash.
The customer experience and customer satisfaction are increasingly important in today's business landscape. The happier your customers are and the more they feel that their needs are being met, the more often they will return to your car wash.
Boosted Revenue and Profitability
When you compile all the benefits above, they all point to one overarching benefit that businesses using POS systems enjoy: increased revenue and profitability.
The more streamlined and automated your processes are, the better customer experience you are able to deliver. When your customers receive an enhanced customer experience, they walk away satisfied.
Satisfied customers return for repeat business. They also tell their friends about your business and the satisfaction they have experienced from doing business with you. This indirectly promotes your business to their friends and family.
That adds up to free advertising, which is the most effective type of advertising that exists. And consumers today place much more trust in brand recommendations from peers than any other type of brand promotion.
Want to grow your car wash business and its profitability? Then start evaluating car wash POS systems today.
The 5 Best Car Wash POS Systems
Let's break down our top five car wash POS system picks and provide some details around each system.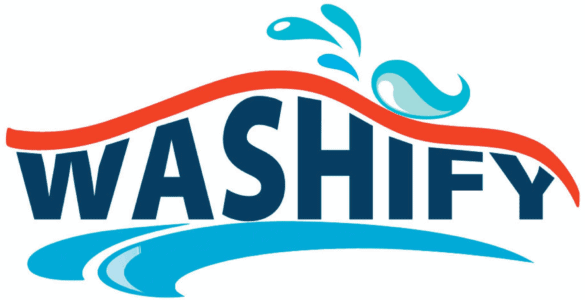 Washify comes in a number one because it is a point of sale system that was specifically built for car wash businesses with a growth mentality.
The system comes loaded with features such as built-in marketing tools that allow car washes to retain current customers over the long term and acquire new customers more easily. For example, it includes automated marketing features like email marketing capabilities and SMS text message marketing tools.
Plus, the system is cloud-based, which means that owners and managers—and even lower-level employees—can access the system while at home or anywhere they have a Wi-Fi signal or cell phone data.
You might be wondering about the high price tag associated with Washify, which is only sold in a bundle for nearly $10,000. But there is a reason for that.
Car washes are hectic, chaotic businesses. Hardware components get wet or broken easily. The hardware components that Washify sells are super rugged and manufactured to withstand a beating.

Coming in at number two is ezWash. The car wash POS system is well known for having great management and marketing tools, as well as account integration capabilities. But more than anything, it is considered to be the car wash POS system with the fastest order processing capabilities.
It includes a fast delivery screen so orders can be entered in a flash when a rush comes on and the car wash is super busy. This lets employees accomplish more in less time, saving money for the business and allowing it to serve more customers faster.
Powerful inventory and employee management features help car wash managers save time by streamlining processes and automating tasks so they can spend more time interacting with customers and forming growth strategy. The system also comes with robust customization capabilities allowing users to configure the system to meet their needs and capture the data they need to see most.


ShopKeep comes in at number three on our list because it delivers the most diverse feature set available and can be easily leveraged by car washes. It was made with small businesses in mind but can be scaled up to accommodate larger businesses as well.
However, the primary reason that ShopKeep made our list is that it is the most customizable POS system listed here. Because car washes need to collect unique types of data that other businesses do not, ShopKeep allows them to create custom fields and automate processes that are unique to car wash businesses.
With powerful inventory and reporting features, as well as the ability to customize and automate just about any process or task, it consistently catches the attention of car wash owners.
Plus, ShopKeep receives glowing reviews from users, which is a key deciding factor in purchase decisions. Users also report the system to be extremely easy to install, set up, and start using—complete with an intuitive user interface.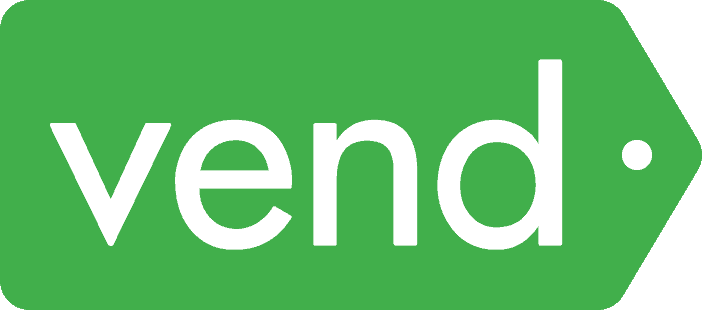 Car wash customers tend to return to the same car wash when they need a thorough cleaning. Businesses that reward customers for repeat business generate loyal customers and recurring revenue.
Vend's loyalty program functionality is a huge hit with car washes because it allows them to reward repeat customers and encourage them to return again and again.
It also includes offline functionality so that car washes can continue operating if their internet signal drops. This prevents downtimes during which the business may have to close for a time, thus losing potential revenue.
Vend also delivers complex inventory management features that make inventory tracking a breeze. This saves time that can be used to grow your car wash business.
Vend's best-in-class customer service features allow car washes to form closer relationships with customers, which also leads to repeat business and customer satisfaction—two things that are essential for business growth.
5. NCR Silver
NCTR Silver rounds out our list because it is the best POS system for managing multiple car wash locations. Many car wash business owners open various locations in different towns or cities, so the ability to manage them all from one centralized system is a huge selling point.
There are a number of additional NCR features that car wash owners look for in a POS system. Those include:
Robust inventory management features that ensure you never run out of a certain cleaning product or any other product that is essential to the operation of your car wash.
Intuitive design and ease of use, which enables new employees to learn and start using the system in no time. Plus, it makes each user more efficient while they are using the system.
Loyalty programs and email marketing features make it easy for car washes to retain their existing customers and more easily acquire new customers.
24/7 live support, 365 days per year is another selling point for NCR Silver. When the afternoon rush hits and you experience a problem with your system, you need to solve it immediately rather than wait three days for a response to your support case to be resolved. With NCR Silver, that is rarely the case; problems are solved quickly so car washes can continue operating and serving customers.
Ready to Evaluate Car Wash POS Systems?
We just started your evaluation for you. Now you have a high-level understanding of car wash POS systems and what car wash owners look for in those systems.
Our advice is to read review articles like this and also dig up user reviews to gain a comprehensive understanding of your options.
Make a list of your requirements, consider your budget, try to calculate the return on your investment that your POS system will provide, and then use those criteria to find the best POS system for your car wash.
By doing your research and due diligence, you will certainly identify the point of sale system that meets most of your needs, aligns with your budget, and will facilitate business and revenue growth.