(Last Updated On: June 4, 2021)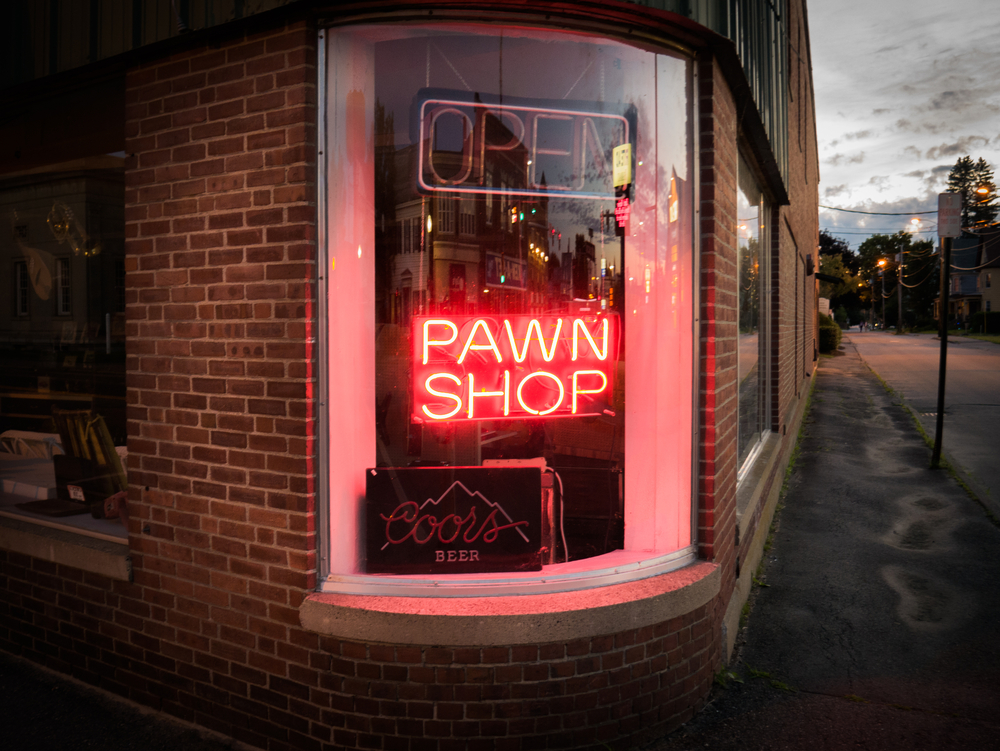 Managing a pawn shop requires diligence. You're responsible for operating costs, profit margins, marketing, inventory, and tracking whether that inventory is in-store or at the warehouse.
A point of sale system designed for pawn shops streamlines all that tedious work. It logs transactions, inventory, expenses, profits, and all your other business operations. Pawn shop software consolidates everything into one accessible place, offers marketing tools, and builds a report for you to review.
Pawn shop POS systems optimize the in-store experience, utilizing a safe and fast transaction system. This means higher volumes of business each day.
We've examined several pawn shop POS systems, sorting out their top features and drawbacks. Below we've reviewed our top three based on price, features, and support.
So, how do you keep your vast, ever-changing inventory under control? We've got the answer for you: invest in a top-rated point of sale system that is built to help you handle your unique, special inventory. Point of sale systems, in general, can be the saving grace of your business. But is there specific pawn shop POS software?
Yes, there are. Those can help your business not only survive, but thrive! We've combed through hundreds of pawn shop point of sale systems to pick up the three that we believe deserve your attention.
We've brought you our top three picks for pawn shop point of sale systems, outlined with details, prices, and features that may best fit your company. Read on to find out which of our favorite three point of sale systems can bring new life to your pawn shop!

Comparing the Top 3 Pawn Shop Point of Sale Systems
1.PawnMaster  – Most Reliable Pawn Shop POS System


PawnMaster software came into being back in 1988 as the brainchild of two experienced developers. It sought out to embody their philosophy of building software that was based specifically on the continuous feedback of thousands of pawnbrokers.
Today, their website says, this philosophy contributes to the overwhelming success of PawnMaster and helps set them apart from other software vendors in the pawnshop point of sale software industry.
A History Of Excellence
Developed by Data Age, PawnMaster tries to power up businesses across the United States by customizing their systems and delivering services that will specifically suit pawn shops' needs.
In addition, you can be sure that this system keeps your pawn shop fully compliant with the mandatory regulations in the industry. Located now in Clearwater, Florida, PawnMaster/Data Age services over 3,200 customers in 29 different countries – significant growth over the past three decades.
Two Main Options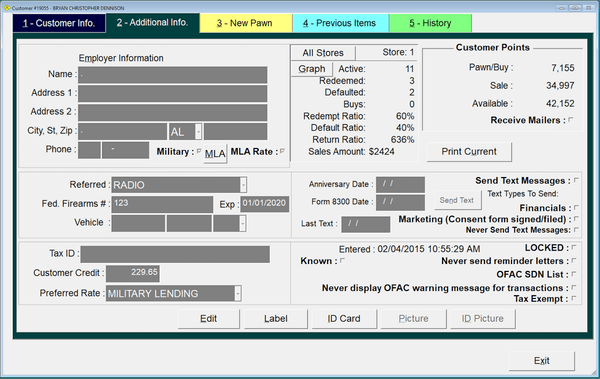 What makes PawnMaster special, you ask? One of the most important features are the two software options they provide for your business – The PawnMaster Classic and the PawnMaster Ignite – both offering you agility and stability without compromise.
1. PawnMaster Classic
The PawnMaster Classic is a Windows-based platform that's available for shops that may not need cloud-based solutions. Essentially, this system provides you with day-to-day transactions, helping you drive up profits with reporting insights and marketing tools.
This module is fully scalable, allowing you the freedom to add-on features and enhance your business's capabilities. Some of the features on this model include: pawn, buy, sell and consign options, layaway options, police reporting, repairs, pricing guides, item and customer-specific marketing tools.
2. PawnMaster Ignite
The PawnMaster Ignite Software setup is a bit more complicated and comprehensive than the Classic plan. This POS system option has been designed to ignite the potential of your business. This cloud-based pawn software solution is powered by Amazon Web Services, giving you access to reporting anywhere and anytime.
At the same time, it provides reliable protection against power outages and network failures, as well as crowded data centers. Essentially, it offers you the Classic features with the additional security and support of a cloud-based software system. With this system, speed, security, storage, and reporting will never be a worry for you and your pawn shop business.
Top Class Support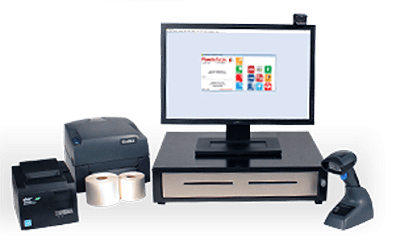 Not only do they provide you with top-of-the-line hardware, but they offer you world-class support. The company's experts can also arrange training for your staff to gear them up for success.
At the same time, the can help you comply with local, federal, and state laws, by setting up an e-commerce platform and a text message platform for your pawn shop.
Whenever you lose your Internet connection, don't panic! PawnMaster can even help backup your data when need arises. The system can also analyze the data you input and generate reports that provide a valuable insight into your your pawn shop's cash flow and profits.
Know The Facts and Figures
Pawn Master speaks in facts and figures, too – with 3,200 customers in 29 different countries, they've got a handle on their business. They offer you two special software programs that will best fit your business – the PawnMaster Classic and PawnMaster Ignite.
Both offer you the ability to grow your pawning business with all of the flexibility and support you may need. These two POS options boast features like cash drawer management, layaways, sales management, and item and customer photo management.
In addition, they provide specific inventory management features like scrap item combination, forfeits, inventory control with bar coding, inventory transfer and tracking, and item split. Read on to learn more about the features of Pawn Master and our other top two picks!
Best Pawn Shop Software for Inventory Management: CashFootPrint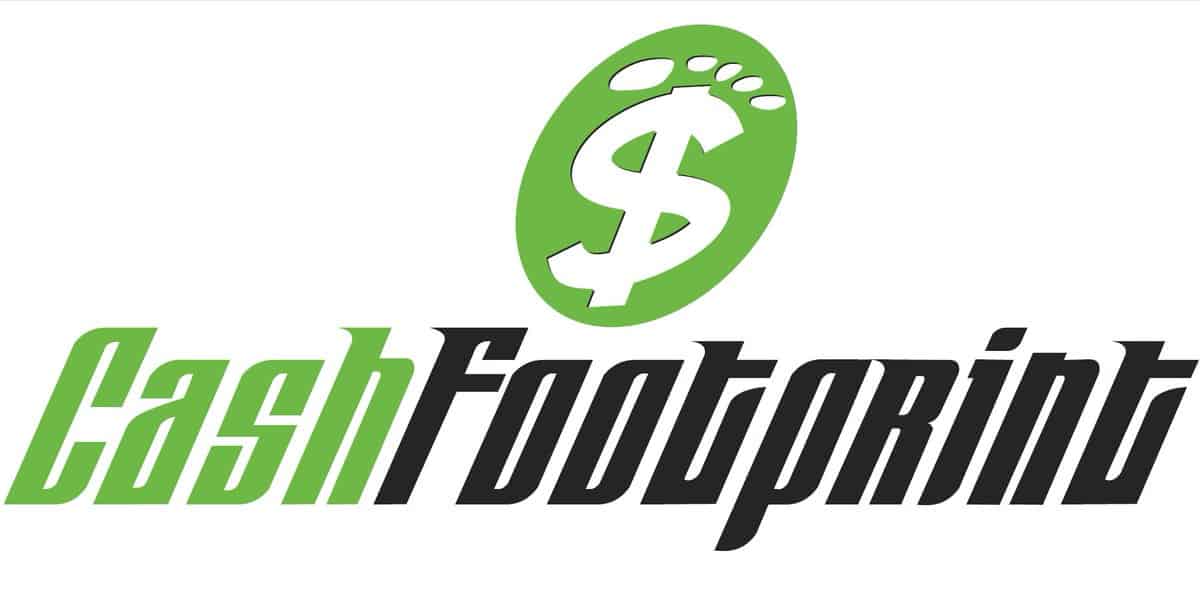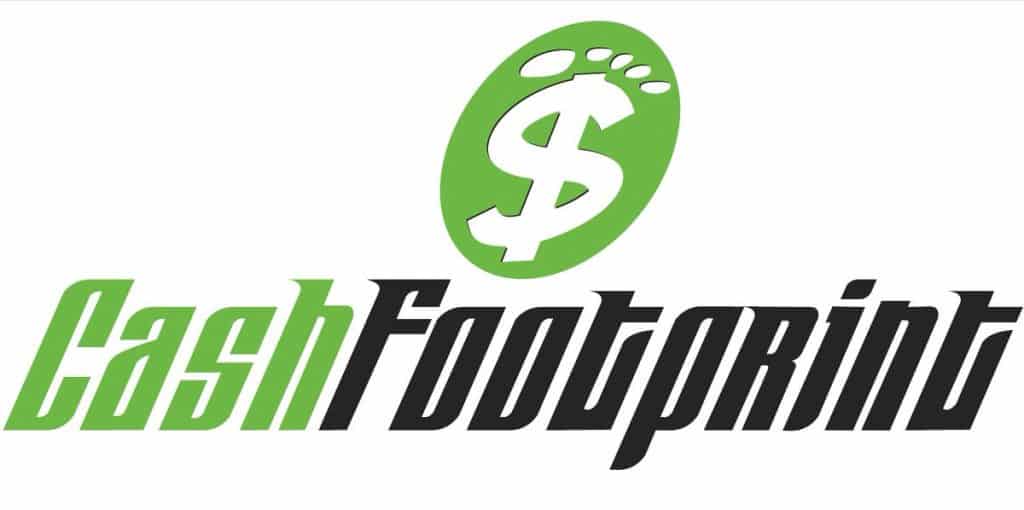 Although we've picked our number one favorite system, we're still wild about our system in the second spot – CashFootPrint! This retail-built point of sale solution is a piece of software that's designed with inventory tracking in mind.
It's definitely not just another generic, cloud-based point of sale system! Made and supported in the United States, CashFootPrint offers you and your pawn shop business the most up-to-date features to keep things running smoothly!
This system will turn your Windows computer into a powerful point of sale and inventory management system. Best of all, no hardware purchase is necessary!
Basic Features
This POS solution offers you secure employee management, customer tracking, inventory control, secure credit and debit card processing, among other useful functions. The list of functions goes on with barcode scanning and so much more!
The list is endless, helping you and your business thrive on the cloud, or off! Last but not least, CashFootPrint automatically syncs your data and inputs valuable information in real-time, keeping your business operations up-to-date.
If your staff aren't very computer-savvy, the company offers onsite training, which facilitates their product's integration.
Extra Functions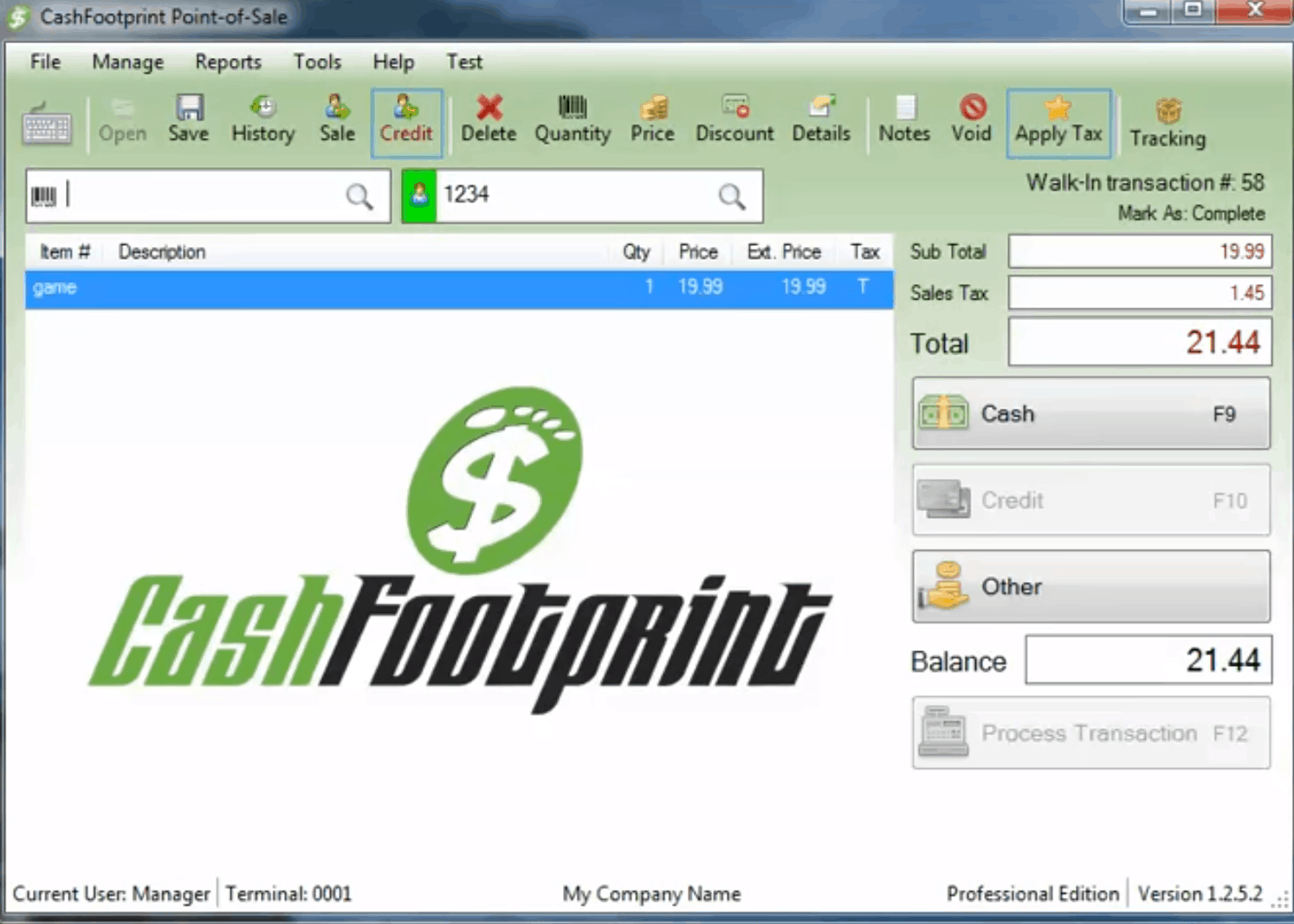 Though CashFootPrint comes with a mega-long list of standard features, you get all for the low price of $99! You also get the option of upgrading your POS configuration with add-ons. These include merchant accounts and the ability to remotely access your store.
Are you looking to manage your pawn shop from anywhere and at any time? For an extra monthly subscription fee, you can do just that! By connecting the POS system to the cloud, you can view your secure business data from any spot with a stable Internet connection.
The possibilities are endless with CashFootPrint – not only do you get access to bar code label printing, store credit options, account receivables and inventory management bundles, but you are also able to handle reporting and rely on your data being securely stored on the cloud at all times.
Get A Quote from CashFootPrint
2. Moneywell – Multiple Management Features for Pawn Shops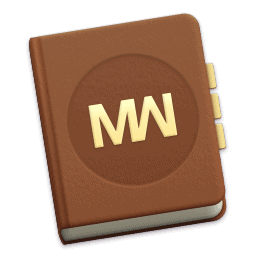 It may be in third place, but Moneywell is still one of our favorite point of sale systems, highly specialized for the pawn shop business. Moneywell has been an industry favorite for nearly three decades. The company has been helping pawn shop owners and managers the features and tools they need.
No Hardware, No Contract
The company offers a software-as-a-service program, so pawn shop managers do not need to buy pricy hardware. Moreover, you do not have to sign any binding contracts, so as to get started. Your monthly fee will depend on how many stores you need the software for. This POS system services over 14 states in the US, as well as Canada's major provinces.
Moneywell's Thinking About You
Moneywell POS has been designed with pawn shops in mind, offering them a comprehensive and specially tailored solution. Its user-friendly interface makes customer service simple. It is always readily available when you need it, once you learn the ropes.
Moneywell's comprehensive POS solution caters to all of your software needs with a single program that provides you the tools you need to make your pawn shop thrive.
Functions & Features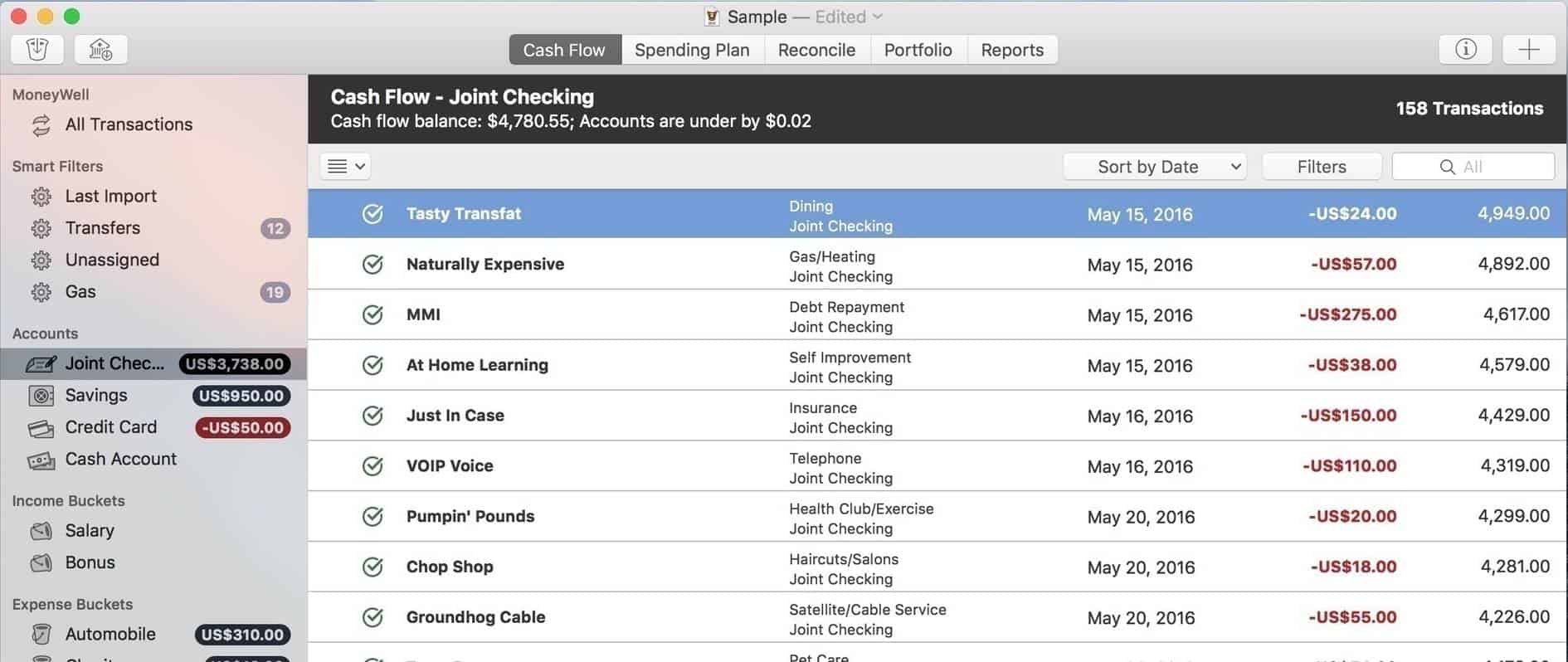 On the long list of features that this system offers are instant loan calculator, customer database creation, item and customer capturing, picture IDs and fingerprints utilization. The system automatically sends out email or SMS notifications when payments are due and provides cash drawer fluidity and pricing pro-rates.
In addition to those features, Moneywell also provides your business with the latest advancements in inventory tracking and management. You can cross-check your wanted items with your inventory. Then, you can track all inventory and costs of goods sold by the employee.
Next, you can print bar codes and labels for easier item scanning and inventory tracking. Last but not least, you are able to reconcile your inventory over and over again to ensure all your numbers are in line.
Reasons Why You Need Point Of Sale Software In Your Pawn Shop
Get a Handle on Inventory
As a pawn shop, your inventory is everything but, strangely enough, it's not really yours! That's to say, you don't exactly own the inventory. It cycles in and out of your store quickly and rapidly change hands. How do you keep all of these products in check? A comprehensive and efficient point of sale system can do just that for your pawning business.
The quantity of items you're selling needs to be updated instantaneously and constantly. A point of sale system not only simplifies the process but also reduces risks and liabilities your company may suffer. Some point of sale systems (like the three we mentioned above in this top-three review) do this brilliantly.
They operate as cloud-based systems that essentially behave as payment networks. They can connect all sales-related aspects of your business while syncing the data and information in real-time.
Law Enforcement Integration & Regulation
Pawn shops are unique establishments. Like most regulated businesses in the United States, they're legally required to meet certain compliance with federal and state laws. Because of the specific nature of their business, they're required to go even a few steps further in this direction.
Staying in line with the law is your lifeblood because it keeps your business honest and transparent. So, wouldn't you want a point of sale system that makes keeping your shop functional and in compliance with all relevant laws? Of course, you would!
Keep Track of Employee Hours
When shopping for a POS system, you'll have to consider the fact you may need to integrate employee management. With software like PawnMaster, you can track who's coming in on time and who's always late to work. This is done through the integrated timeclock feature.
Ideally, you want to be able to login with either a user ID or a biometrics feature. This will also enhance the level of your security in your pawn shop business.
Risk Management
Pawning doesn't come without risks, and one of the biggest is handling stolen goods. Without your knowledge, of course. That's why most POS systems are designed specifically for pawn shops include LE reports (also known as location-specific reports) for any given jurisdiction.
It will allow you to generate reports on-demand, without ever having to worry about whether or not the forms will be appropriate for your state. These reports help keep your inventory legal, saving you harmless from any sort of prosecution.
Ready to Utilize a POS System In Your Pawn Shop?
While there are various POS systems on the market, only a select few specialize in helping pawn shop operations cater to their needs.
Whether it is inventory management, employee scheduling, security features, or risk management, the providers mentioned above have you covered.
Our favorite, PawnMaster, surely offer your establishment the tracking, law regulation, and sales reports that your business needs to remain compliant and grow.
Following close behind are CashFootPrint and Moneywell. Both of these point of sale systems have no contracts and offer similar features to PawnMaster, however, they are not quite as advanced.
Before choosing the right software for you, consider scheduling a demo with each one of these POS providers. Compare the features, pricing, and then you'll be able to make an informed business decision.